When back to school is in session, it's only normal to want to look your best. Looking good helps to make you feel good, and perform better throughout your day to day activities. Looking good doesn't have to be all smokey eyes and dark lipstick all the time, but hey, it can be fun every once in a while. There should be a happy middle. One way to find that it by making sure you have plenty of looks to choose from. With lots of options, you can become a makeup expert and rock amazing style all the way down the hallways.
We have pulled together some of the most gorgeous of looks to have you switching up your style enough to look like a makeup pro. The bonus part is while they are all flawless, most of these are super easy to do. We have included the ever popular natural look, while also making sure some of the seasons hottest new looks have their place on our list. We even have advice for pairing these with hairstyles and outfits! You'll be so busy looking like a star, first-day nerves will be a thing of the past.
1. Beautiful Natural Back to School Makeup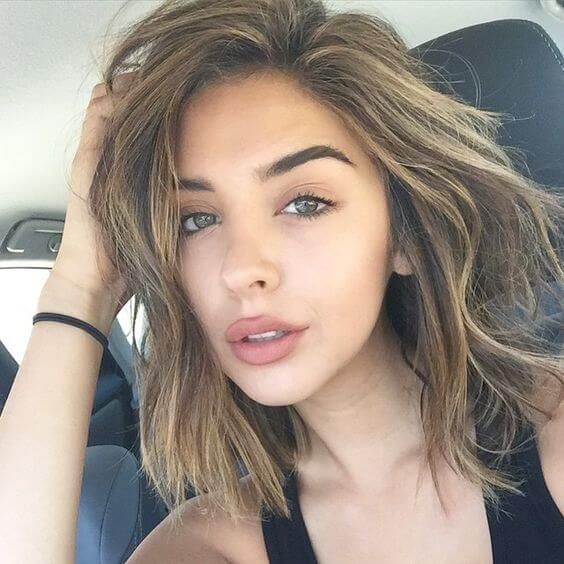 Going for the natural look is a style classic that stars of the past and present have kept popular. How can you go wrong with something so simple but perfect? To finish your look, add waves to your hair and go for a sweet and casual outfit that will play up the simplicity.
2. Ultra Lash Focus With Gold Shadow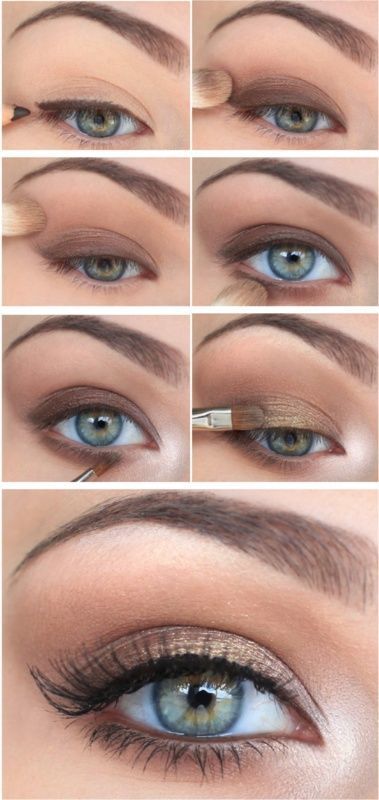 Sparkle from the gold shadow compliments a lengthening mascara. You can try a fiber mascara for extra length or even use falsies. Try this look with a sleeked back ponytail and a classy outfit that will keep the focus on your eyes. Here are more makeup tutorials.
3. Neutural Eye Maekup With Dark Lips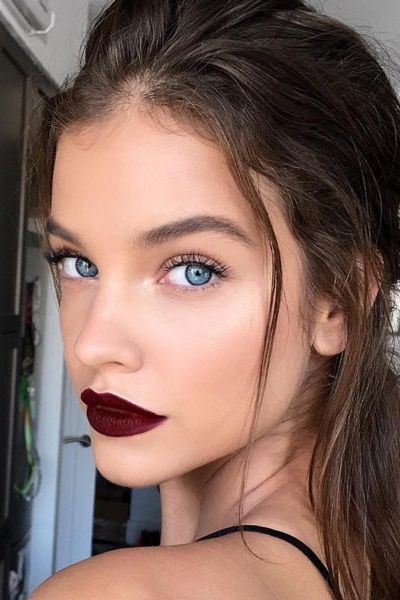 There are many ways to pull off dark lips. It's simpler than many think. One of the easiest ways is to make the lips the entrie focus, leaving the rest of the face neutral. A simple shadow and light coat of mascarra pair perfectly with a bold lipstick. Match a cardigan to your lipstick to really make them pop.
4. Bright Eyes And Matching Lips Makeup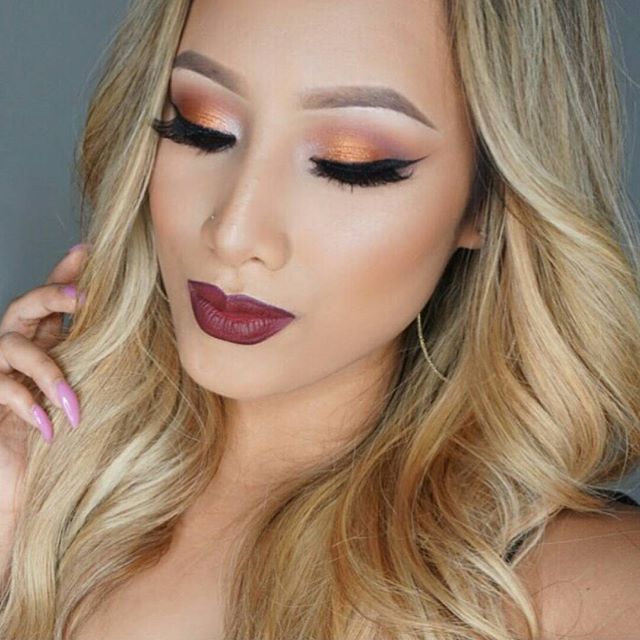 If pairing a bold shadow with bright lipstick, add in some of the color from the lips to make the look feel complete. Don't go overboard on blush to avoid a makeup look that is too much to handle. Try and keep hair and clothing simple for the best results. Outfits should have complimenting colors to match the makeup and pull the look together.
5. Using Colorful Liner For A Grown-Up Look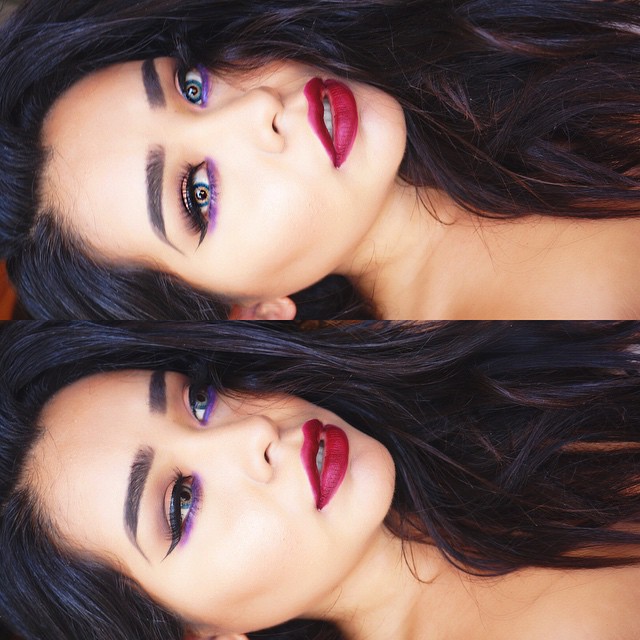 Colorful liner can make or break a look. The key is to not got overboard with it. If using a bright liner to line the bottom lids, use a black one to balance it out on the top lids. Keep shadow neutral by choosing colors only a shade or two away from the natural skintone. Outfits can be bright to match, but avoid using crazy prints that can make the look seem like it came from a toddlers makeup playset.
6.  Metallic Liners With Bold Shadow Combinations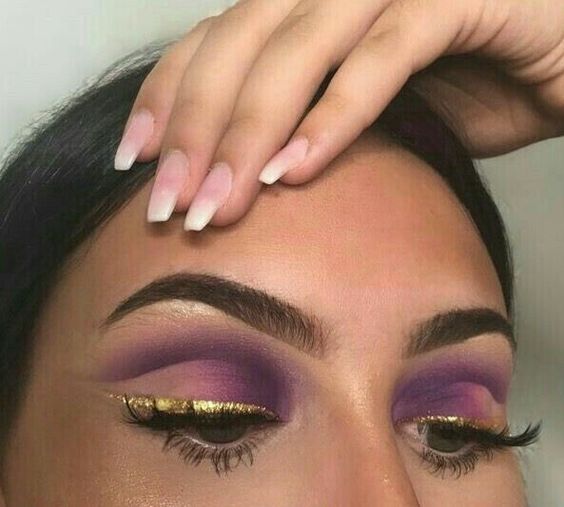 Metallics are all the rage these days, so why not add them to your collection of back to school looks? Try pairing a gold or silver liner with a bright shade of purple or blue for a look that cleopatra herself would have envied. Use a neutral gloss on the lips to keep all the attention on your regal eyes. Try pairing this look with a maxi dress in a matching color.
7. Think Pink Back To School Look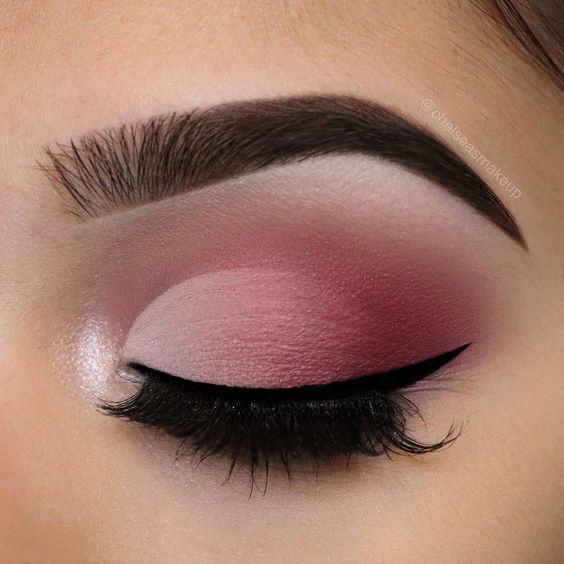 Sure, pink makes a great lip and cheek color, but when done right it also looks pretty awesome on the eyes. Use a light base in the corner of the eyes and darken the shade as you move outward. This simple yet gorgeous look would pair well with most any lipstick color or outfit.
8. 2017 Trendy Eye Makeup- Crease Lines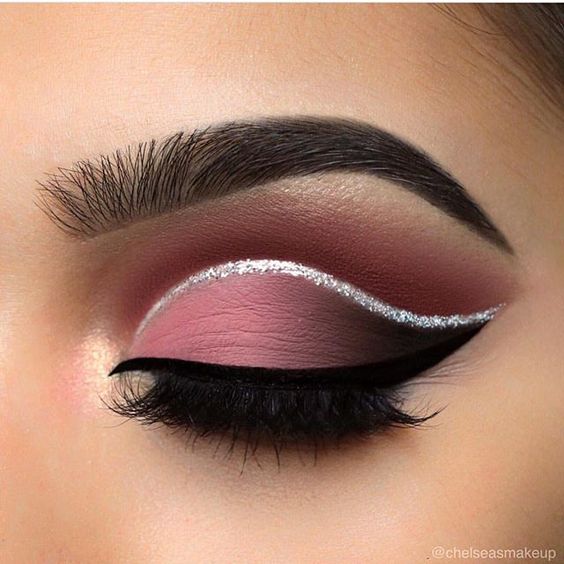 Eye makeup that accentuates the crease has been popular. Adding crease lines to the mix is more recent and gorgeous. You can try this look in so many styles and combinations. Try using colorful liners with light neutral colors to really make this look pop. Pair with a neutral lip for a look that goes with every outfit.
9. Glitter And Glam Back To School
Why not blow your classmates away with glitter? There is nothing wrong with rocking the hallway like a runway and this glitter shadow nails that. Bold up the eyes even more with false lashes and a thick winged liner. Pair a pretty floral shirt with a pink look like this one.
10. Bright Smokey Eye Back To School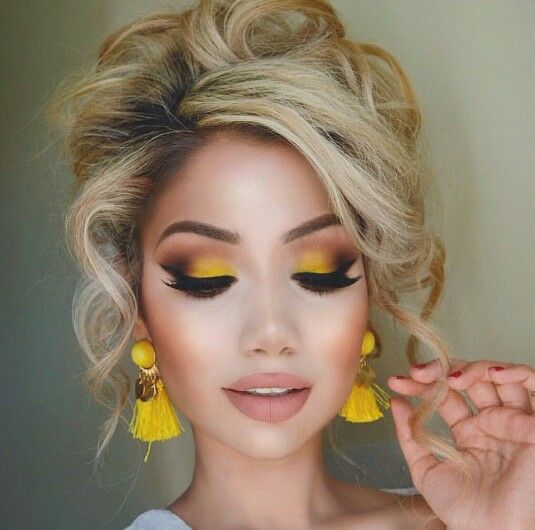 Don't shy away from bright colors on the eyes. That can really make a style amazing. This model does a perfect job of keeping the brightness toned down by using her accessories to compliment the makeup. Go for a nuetral matte lipstick to really give the attention to the eyes.