Not every bride will have long hair as to many women, short hair is just as beautiful and also sophisticated and can also be very much bridal as long hair. You can add an attachment like a crown, or a comb or even a flower, which can really make the hair style look even more gorgeous. Just because you're tying the knot doesn't mean you have to grow your hair or get extensions. Check out these 12 Short Wedding Hairstyles for Brides you won't regret that you've short hair.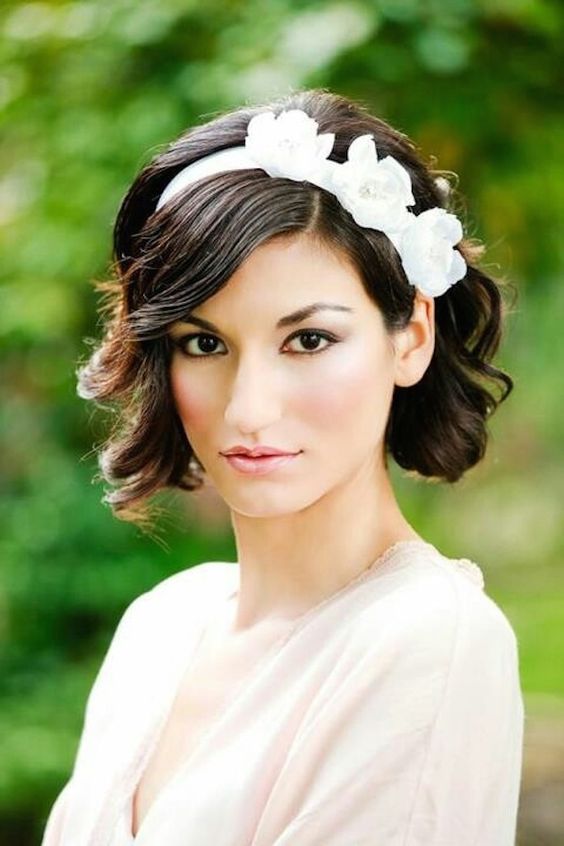 Keep it simple with a loose curls around your face and a classy flower-adorned headband are all you need to make those glamor curls.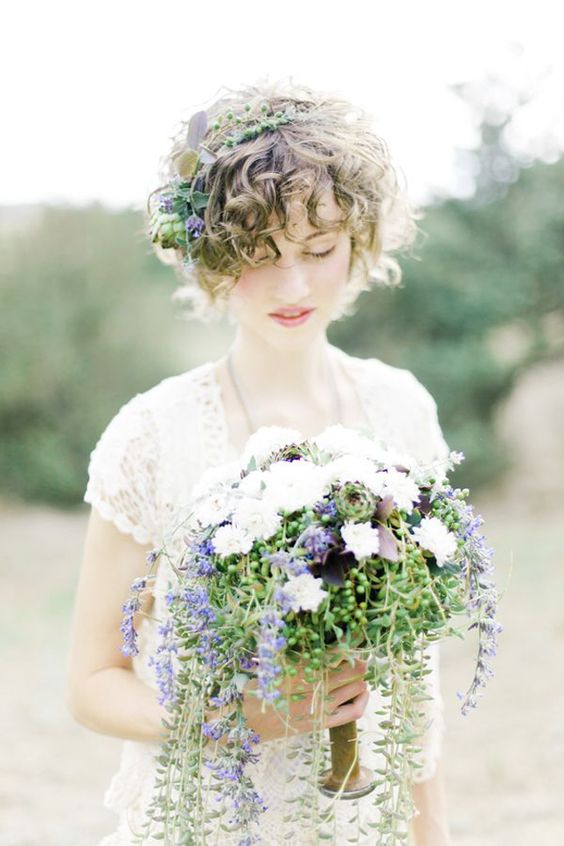 If you're aiming for a rustic-boho vibe for your outdoor soiree, show your nature-loving side with loose curls and a DIY flower crown.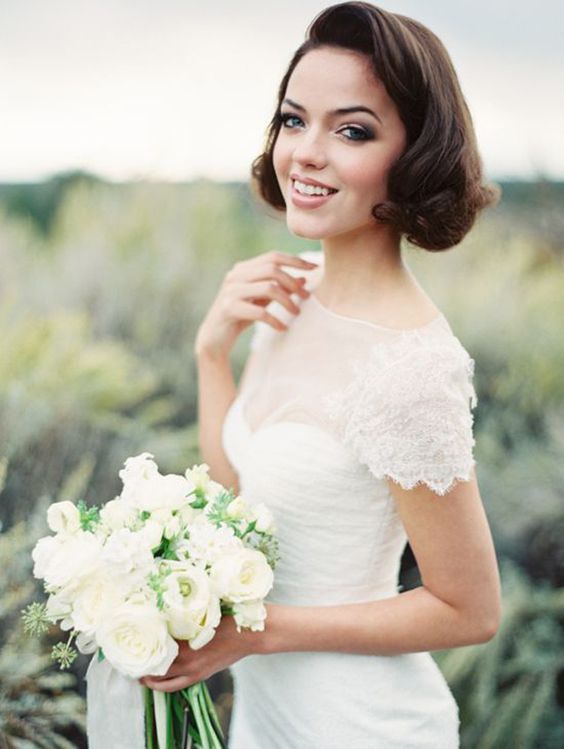 Get that Hollywood-ready style with a dramatic side part and bouncing curls. It's easy to accomplish with a shorter 'do by adding volume to the top of the part and softly curling the ends.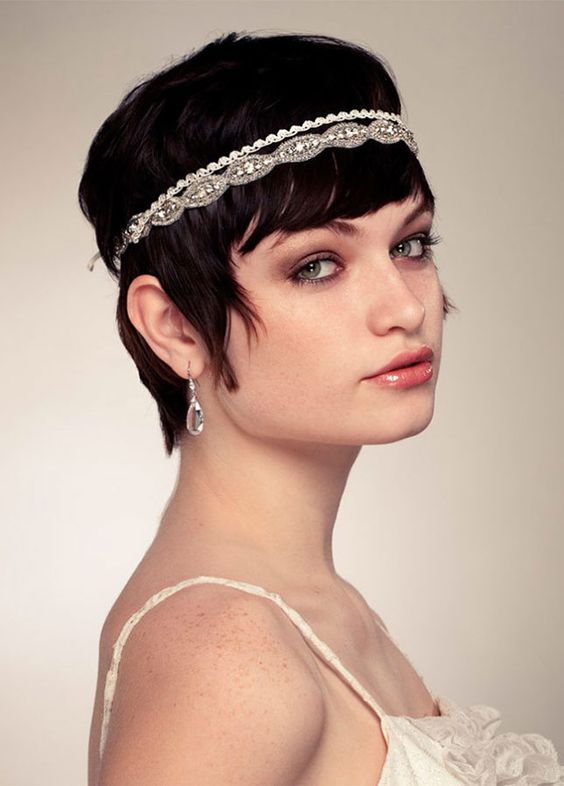 Adorned with a pretty headbands for this gorgeous hairstyle is perfect for your wedding day.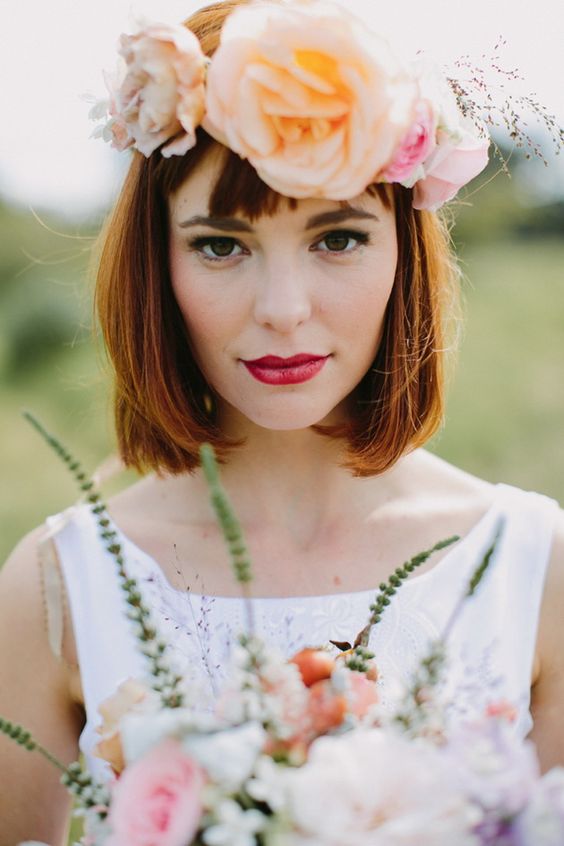 Fresh flowers : You can add a lovely touch with some fresh flowers which will show a little romantic and very feminine appearance to short hair. You can attach them right to the veil or for another good idea you can place them around the head too.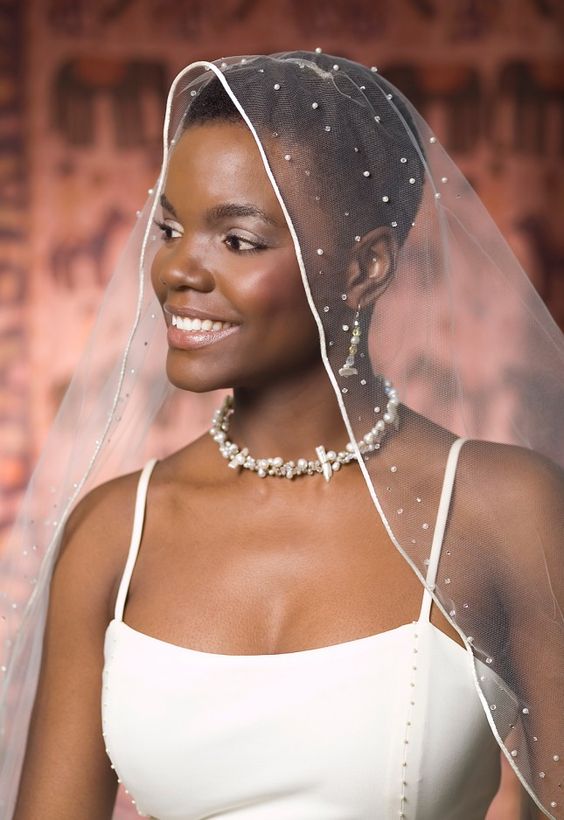 We really love this bride hairstyle,totally rock! We love one that features embellishments like crystals and pearls to mimic hair accessories.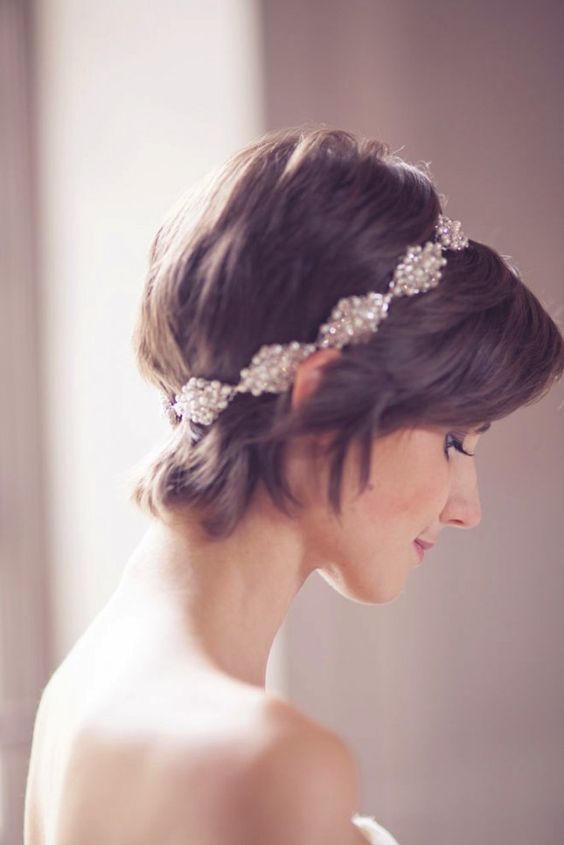 Get the glamour looks with a bejeweled headband.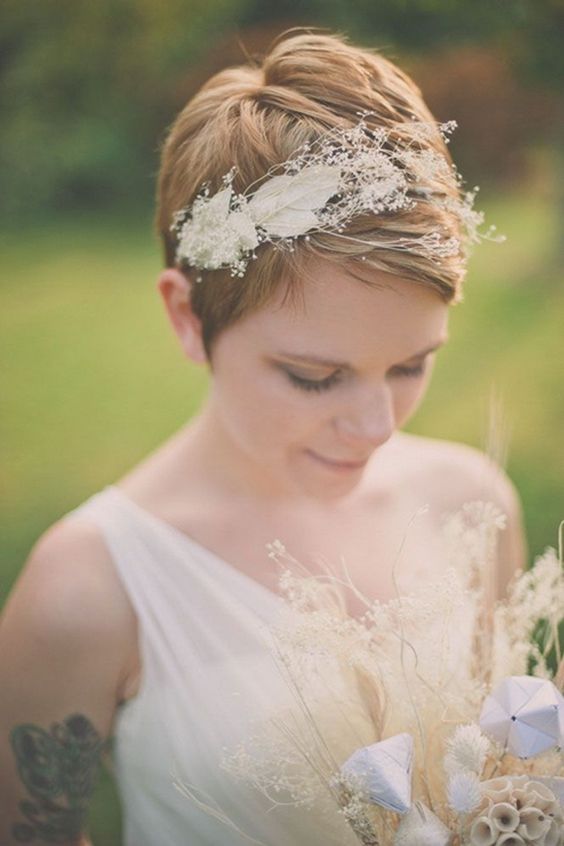 Keep your hair simple but get the glamour look with a dried leave hair band.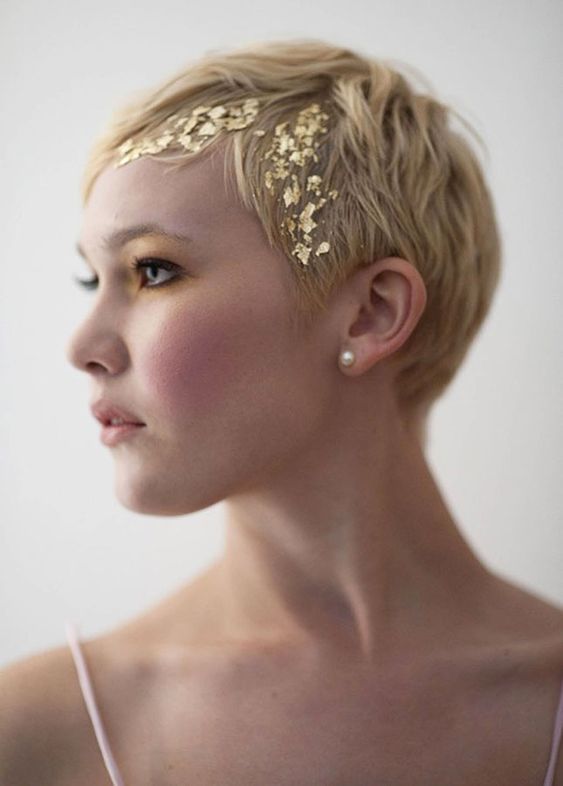 Modern looks modern bride and this hairstyle will make everyone the jaws to drop at the sight of your big day 'do? Gold leaf your tresses, consider blush cheek make up and mimic the metallic sheen in your makeup too.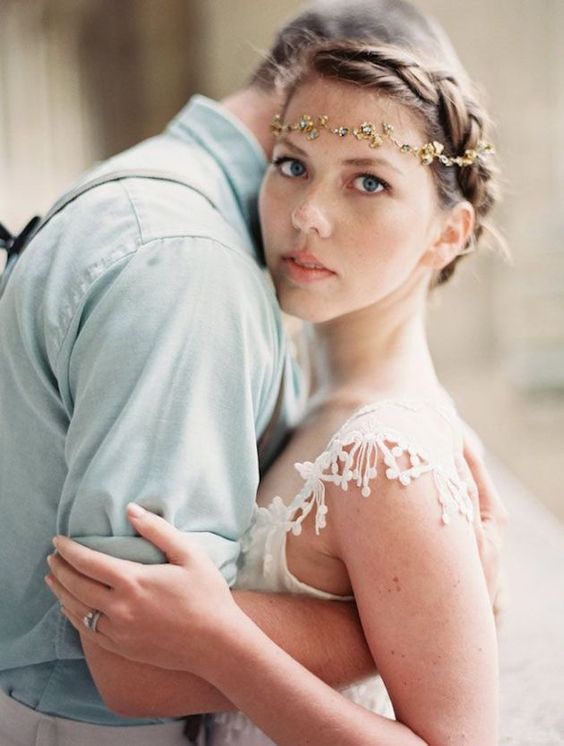 We are absolutely love this simple braided front and it could easily be used for short hair bride Laura Gordon Photography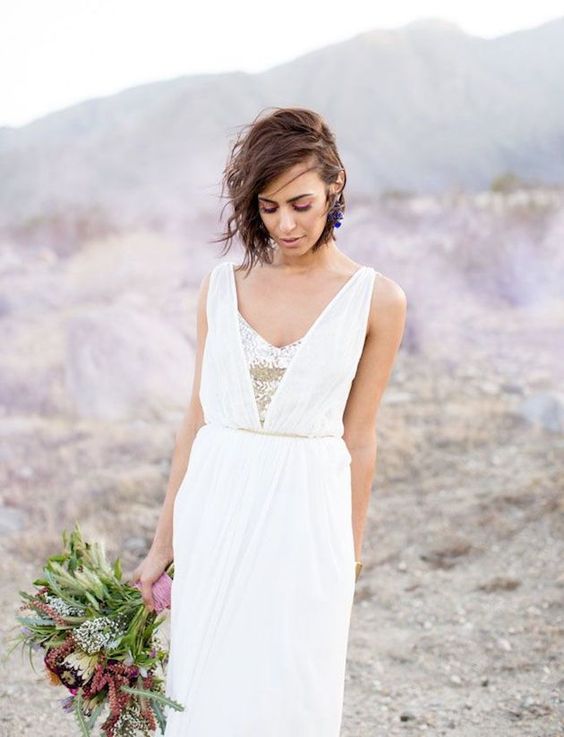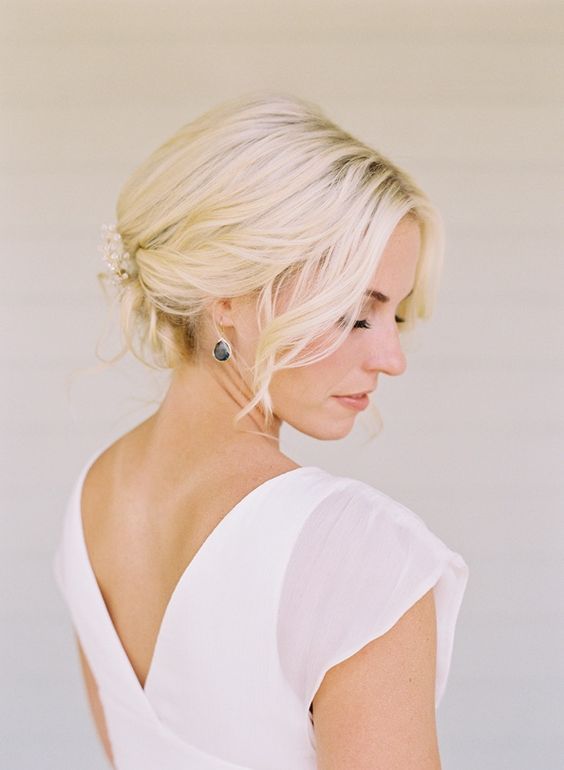 We love this loose updo twisted hairstyle adorned with crystal hair clip.