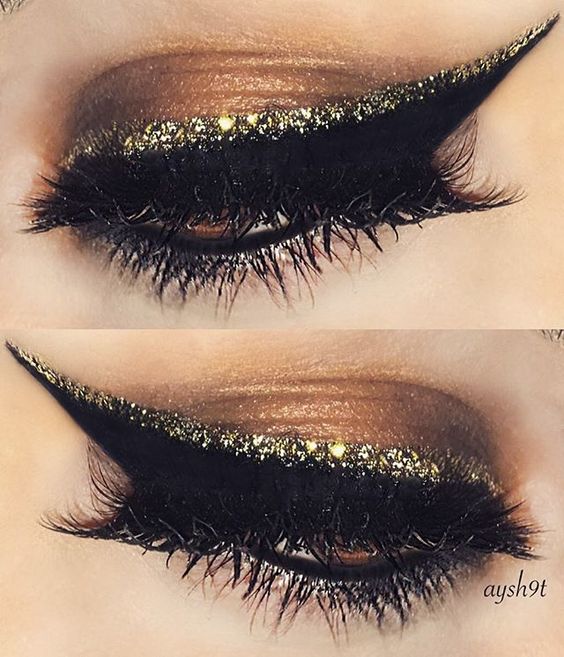 Wearing sparkly liquid eyeliner adds some whimsical pizzazz to any makeup look. However, it can be difficult to apply liquid glitter eyeliner evenly and successfully without making a mess or ending up with glitter in your eyes halfway through the day. If you want to wear sparkling eyeliner and pull it off flawlessly, keep reading to discover helpful tips on how to wear liquid glitter eyeliner. 
1. Apply Primer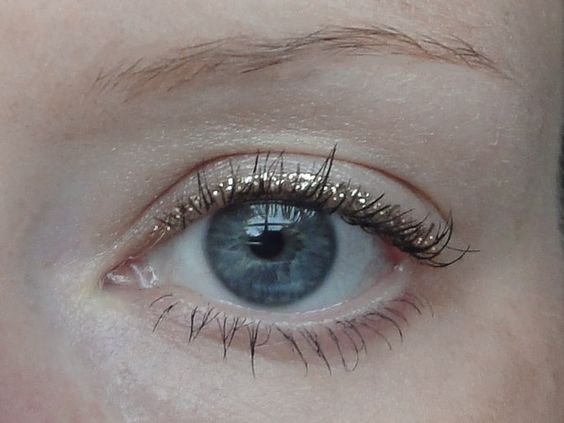 It is important to prime your eyelids before you apply glitter eyeliner to help the liquid liner stick to your skin without flaking off throughout the day. Make sure that when you apply the eyeshadow primer to your eyelids, you spread the primer all the way down to your lash line and cover your bottom lash line as well.
2. Layer Liners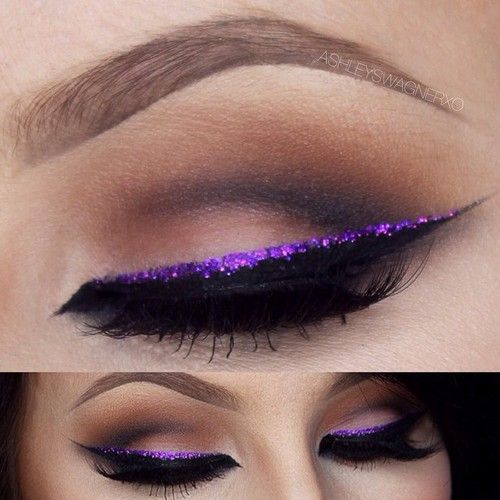 If you try to apply liquid glitter eyeliner to the bare skin of your eyelid, you'll likely be very disappointed. Glitter eyeliner generally does not show up very well when used on its own.
To fix this problem, simply layer a line of liquid glitter eyeliner over your normal eyeliner. For the most vivid results, use a pencil liner that is close to the color of the glitter you'll be using. Pink glitter line shows up most intensely when layered over pink pencil liner rather than black or brown, for example.
3. Use a Setting Spray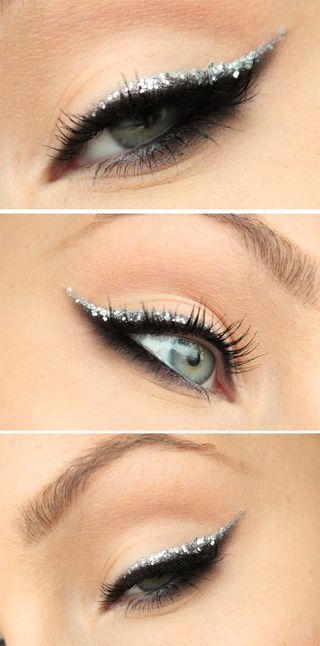 Spraying your makeup with a setting spray after you apply your liquid glitter eyeliner can do wonders to help your liner stay in place all day long without smearing, smudging, or flaking off.
Wait about a minute before spraying your liner with setting spray to give it a chance to dry and ensure that the spray does not mess it up. Then, close your eyes and mist the setting spray directly onto your eyelids to coat all of your liner.
4. Stay Away From Corners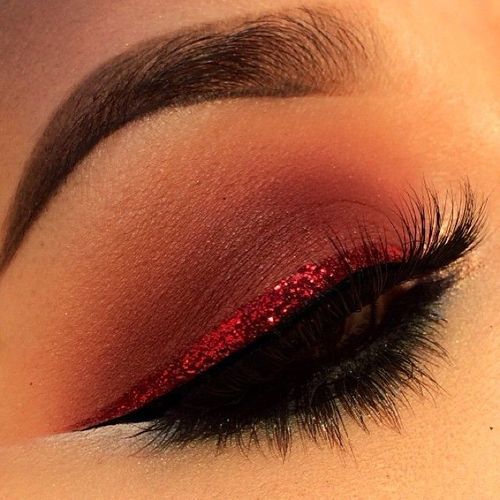 If you apply liquid glitter eyeliner to the inner corners of your eyes, it will likely mix with the moisture there and get messed up extremely quickly. Furthermore, applying glitter in this area can be dangerous as it is likely to make its way into your eyes and irritate them. When you swipe on your glitter liner, avoid the inner corners of your eyes.
5. Clean Your Lashes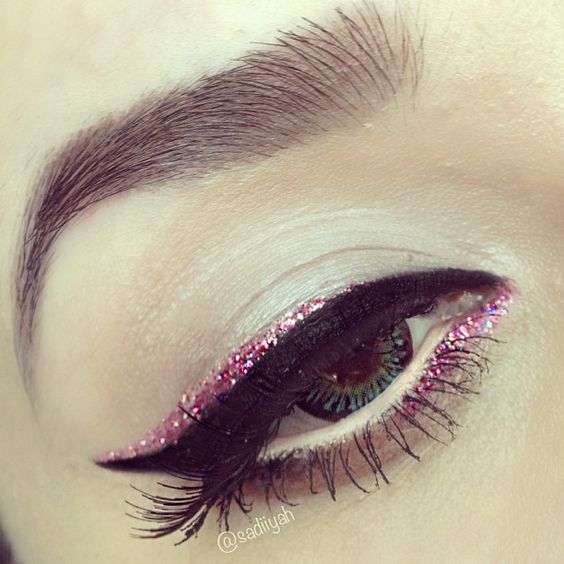 After you apply liquid eyeliner, your top and bottom eyelashes are likely to be coated in a thin layer of wet sparkle. Don't freak out and take off all of your liner to fix it. Instead, just pinch your lashes between a tissue and gently slide the glitter off of them without touching the liner you just applied.
6. Use Black Mascara
Even if you normally wear brown or some other color mascara, it's important to pair liquid glitter eyeliner with black mascara. Using black mascara ensures that your lashes will still pop without your liner stealing the show.
7. Let It Dry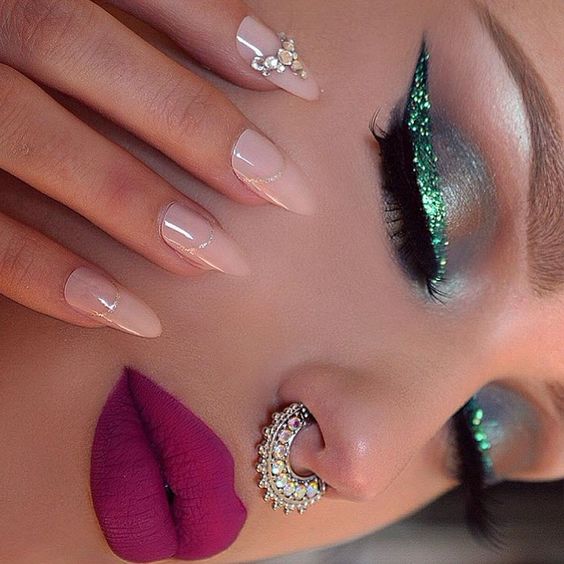 One of the most frustrating parts of wearing liquid glitter eyeliner is that you can perfect it, walk away, then look in the mirror ten minutes later to find that the liner has smeared all over your eyelids.
To prevent this frustration from happening to you, let your glitter liner dry completely before you leave the mirror. Immediately after you apply it, leave your eyes closed for two to three minutes to give the liner a chance to dry uninterrupted. Then, gently wipe away any stray glitter with a Q-tip.
Anyone can swipe some glitter along their lash line, but applying liquid glitter eyeliner that stays put and looks sophisticated can be a bigger challenge. Use this post to learn how to wear liquid glitter eyeliner flawlessly.