Going to a Cinco de Mayo party next week? Here's a fun and eye-catching makeup look that's fairly simple to complete: colorful ombre liner. This is a very practical look for Cinco de Mayo as it's not overbearing, giving just the right pop of color. It's an eye brightening look that's playful and festive.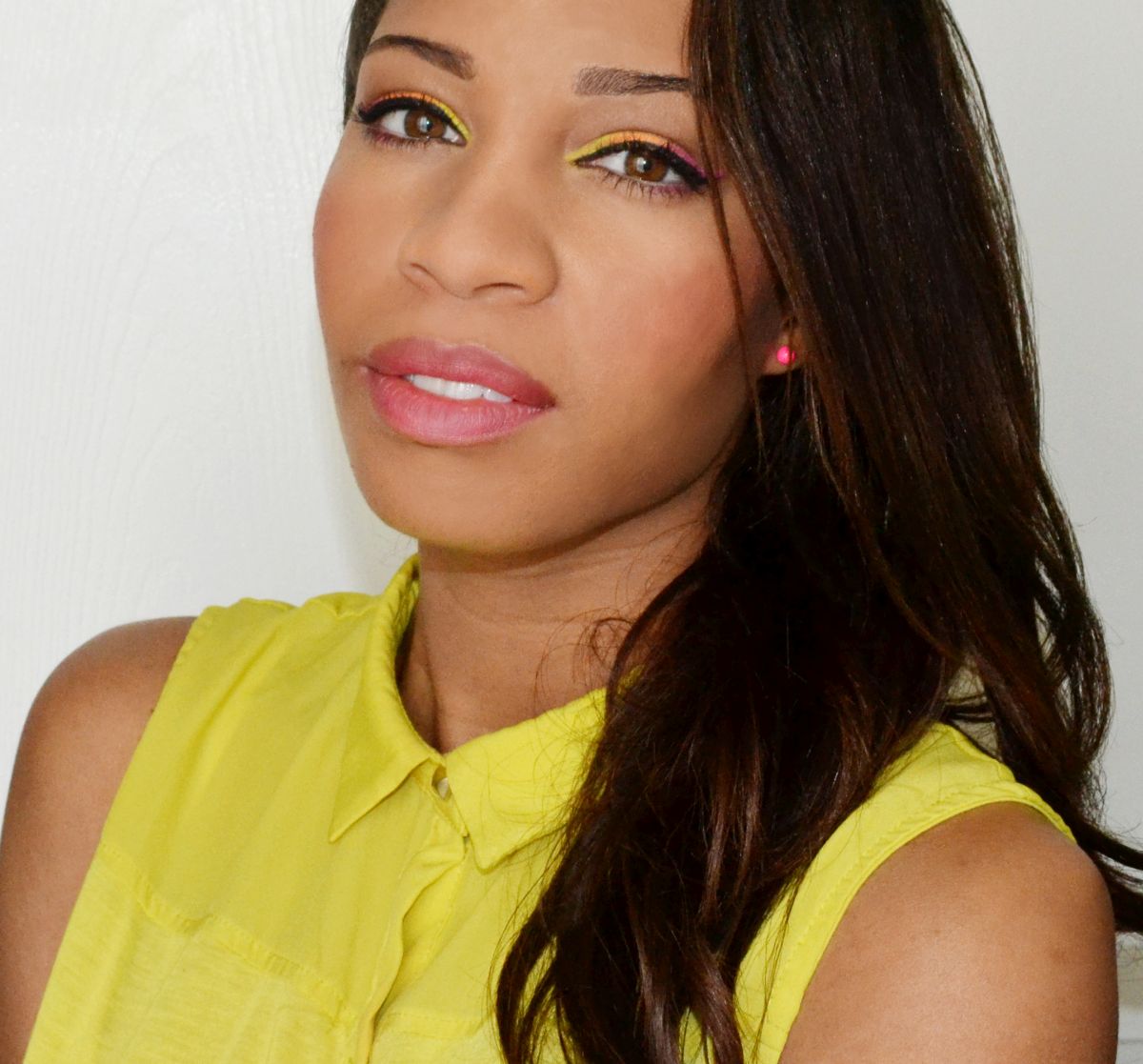 For this look, you will need a white eyeliner pencil, and your favorite yellow, orange and pink eye shadows. Here I'm using a generic palette from BH Cosmetics. You'll also need an angled eyeliner brush, liquid eyeliner and mascara to complete the look.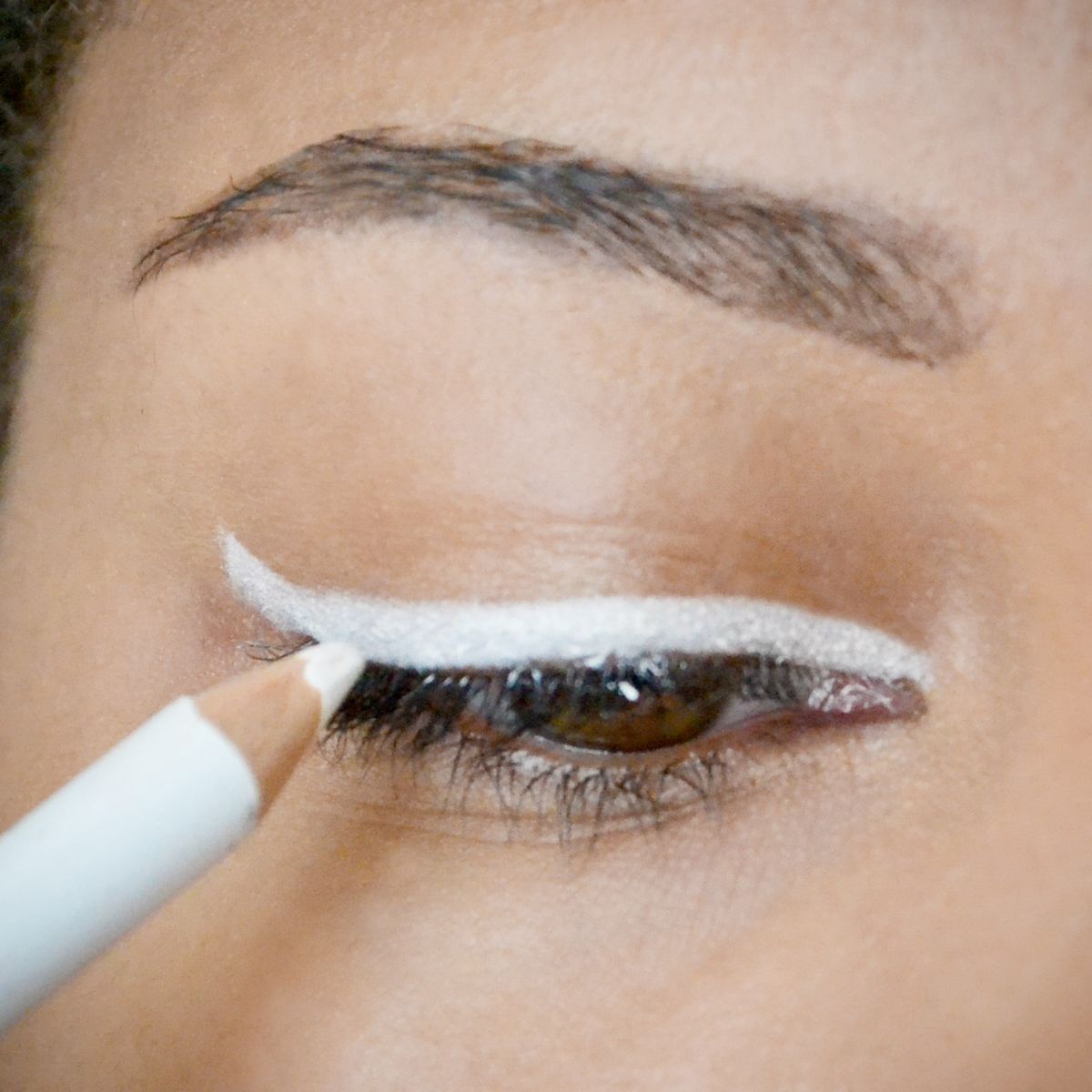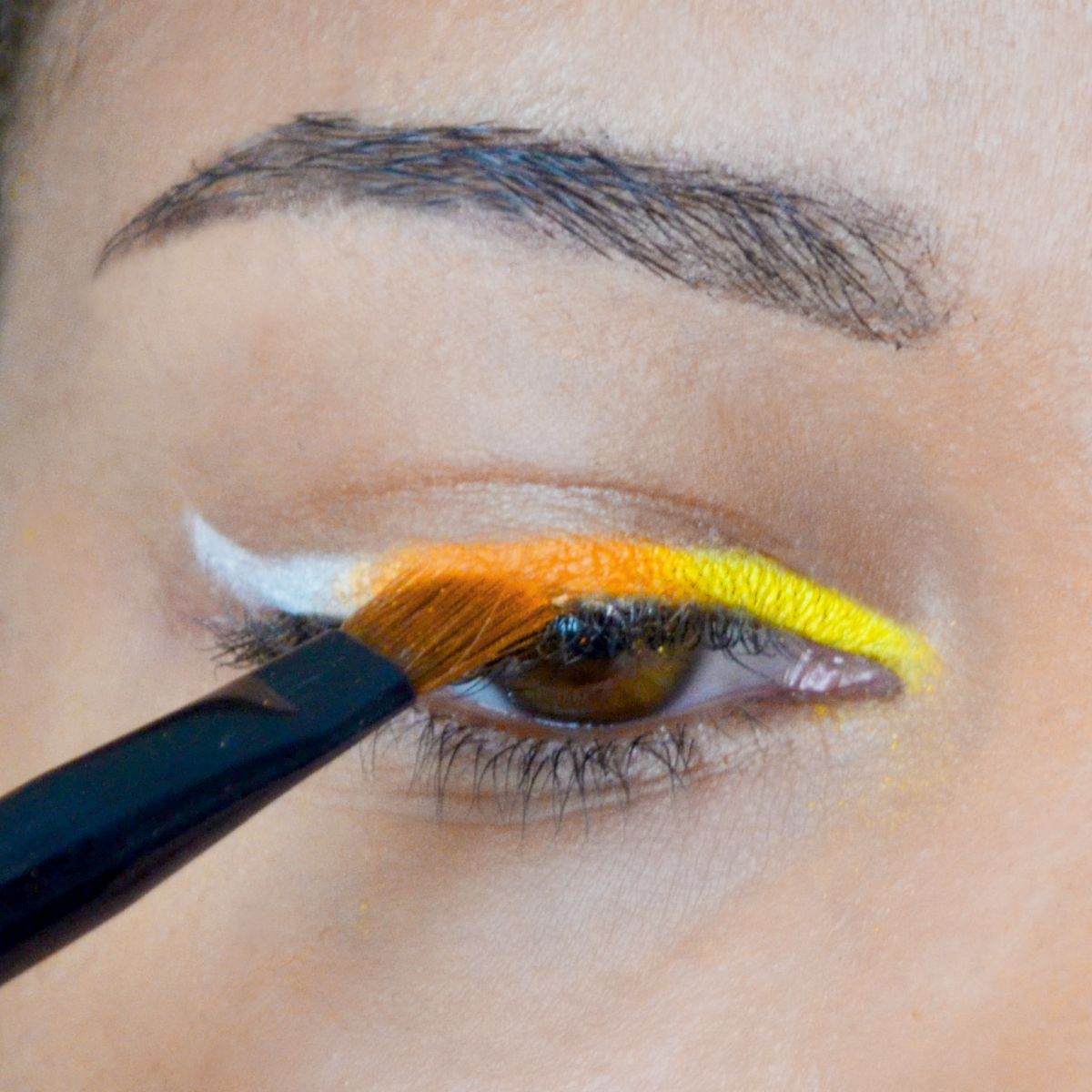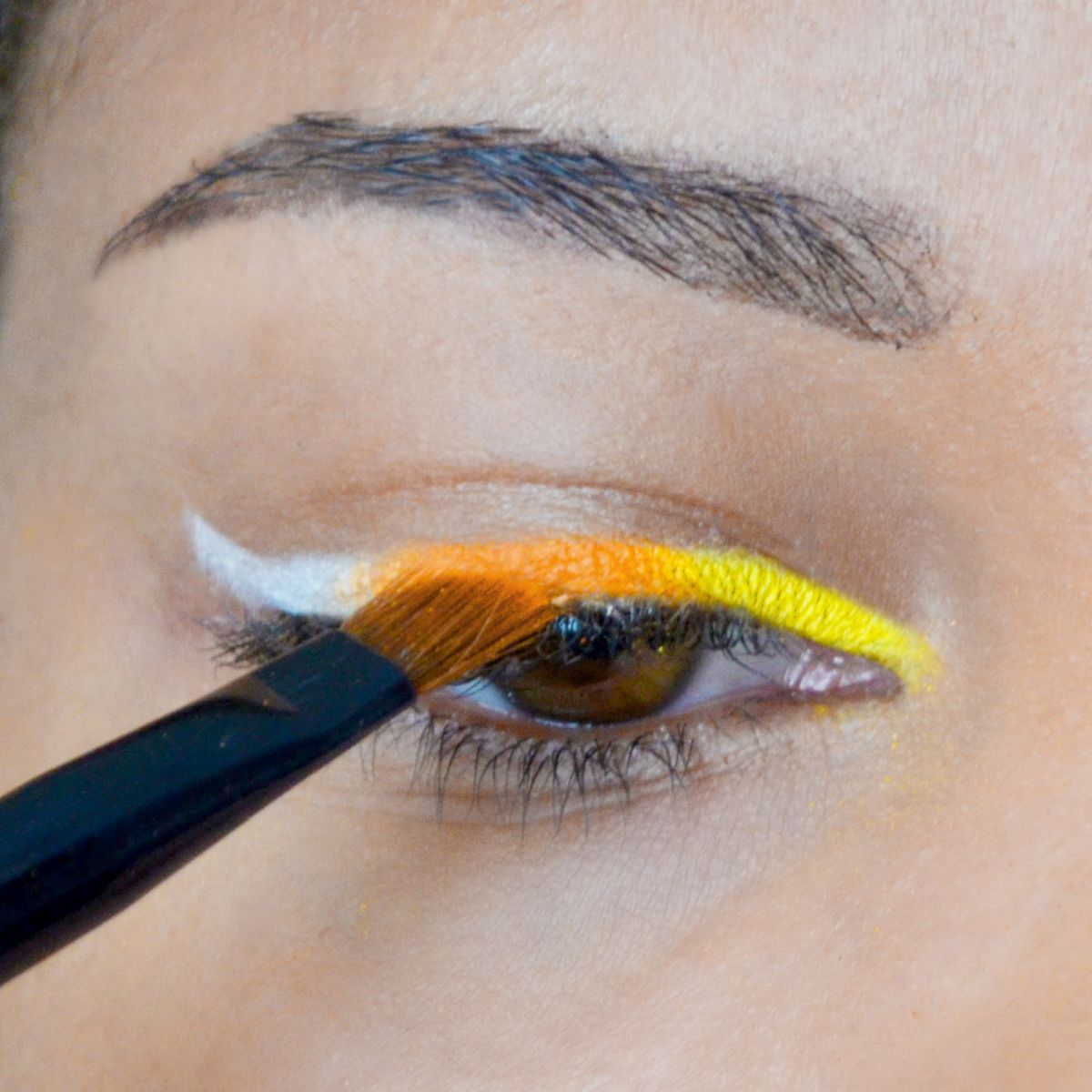 Begin first by using an eye primer on your lid, paying special attention to the area where the liner will go. Line your eye with the white eyeliner pencil. Using a white pencil liner first will allow the colors of the eye shadow to pop and be more vibrant. It also acts as a base to allow the shadow to last all day. Then with the angled eyeliner brush, apply the yellow color on the inner corner of the lid, right on top of the white line. Pat the colors on to eliminate fallout. Next, apply the orange color, making sure to slightly blend it with the yellow color.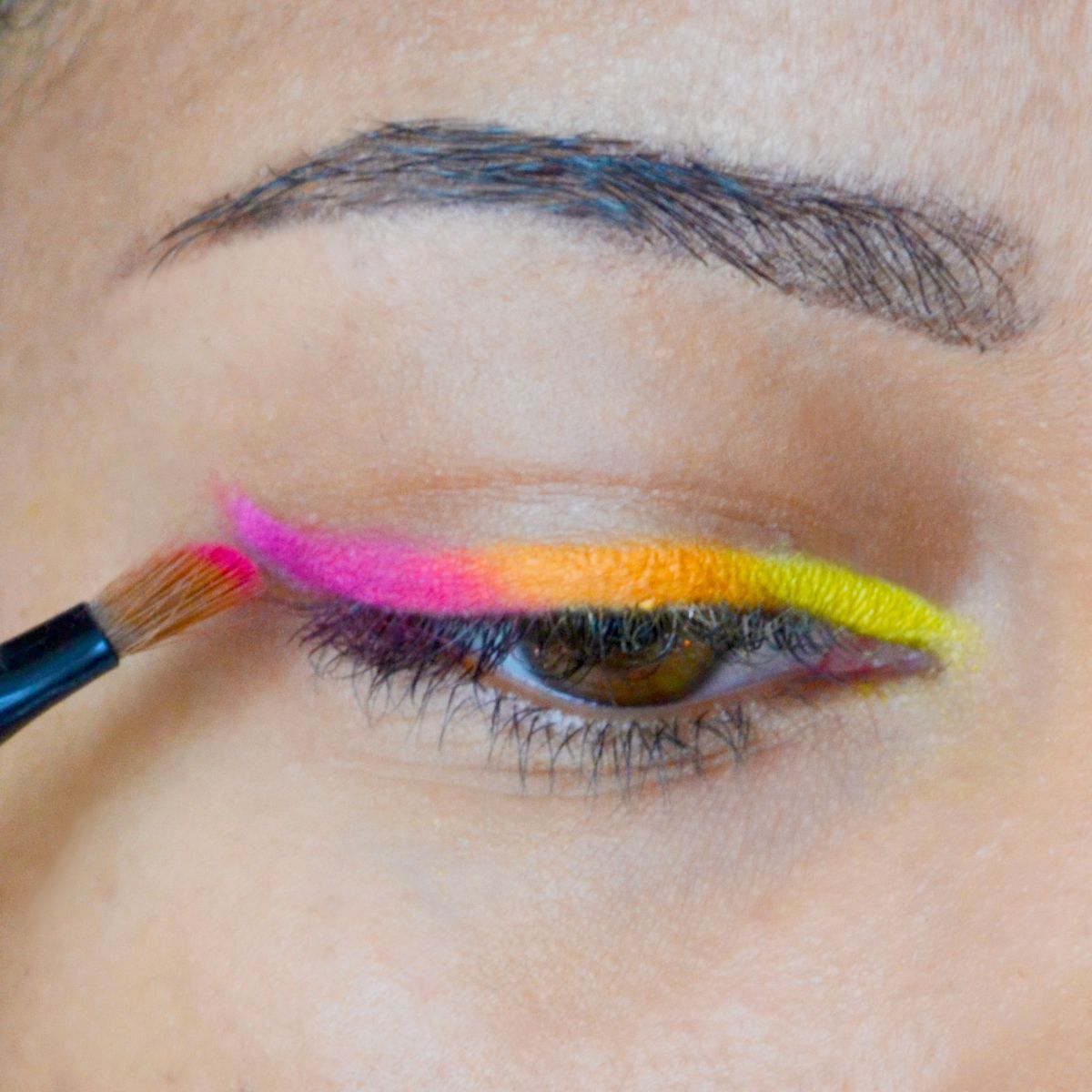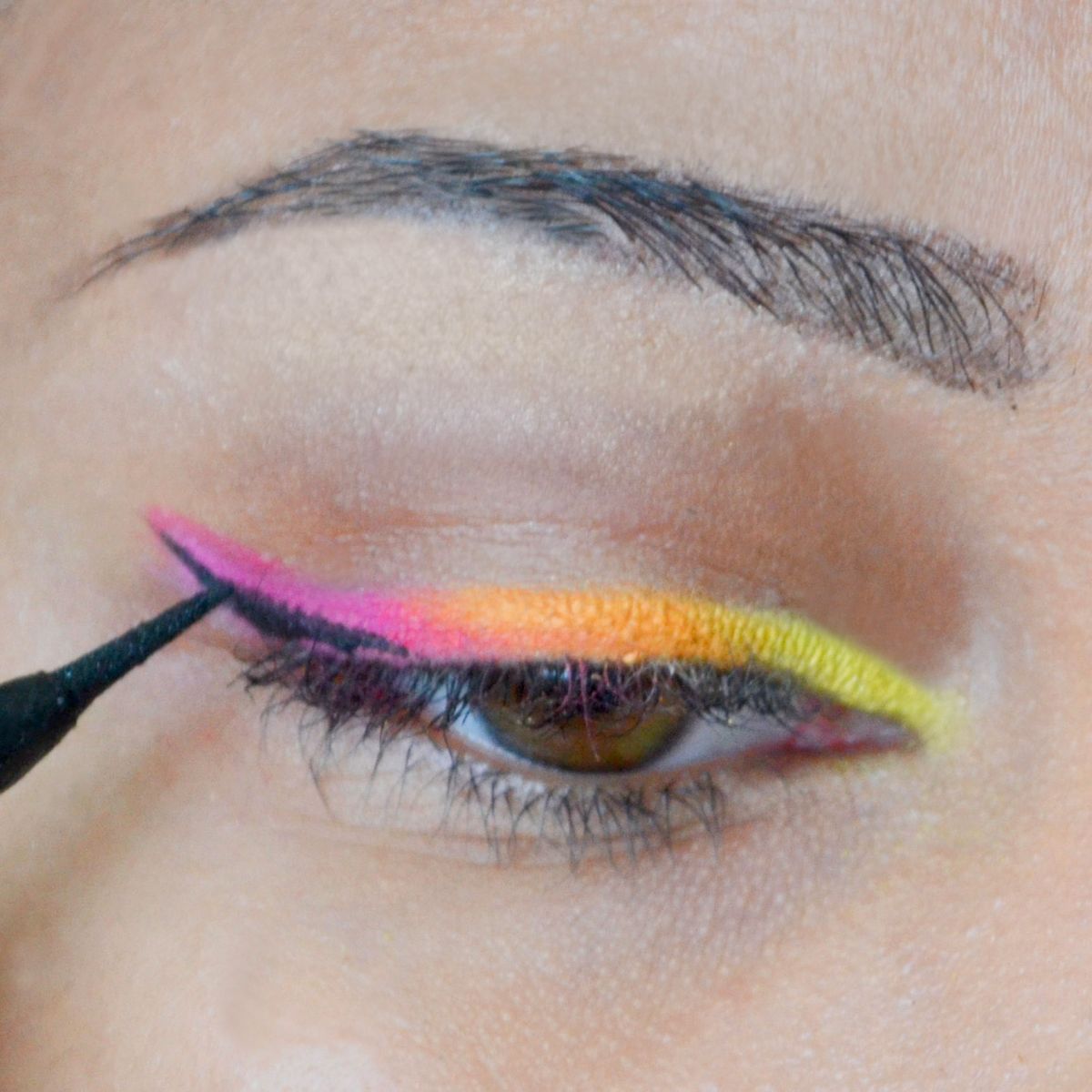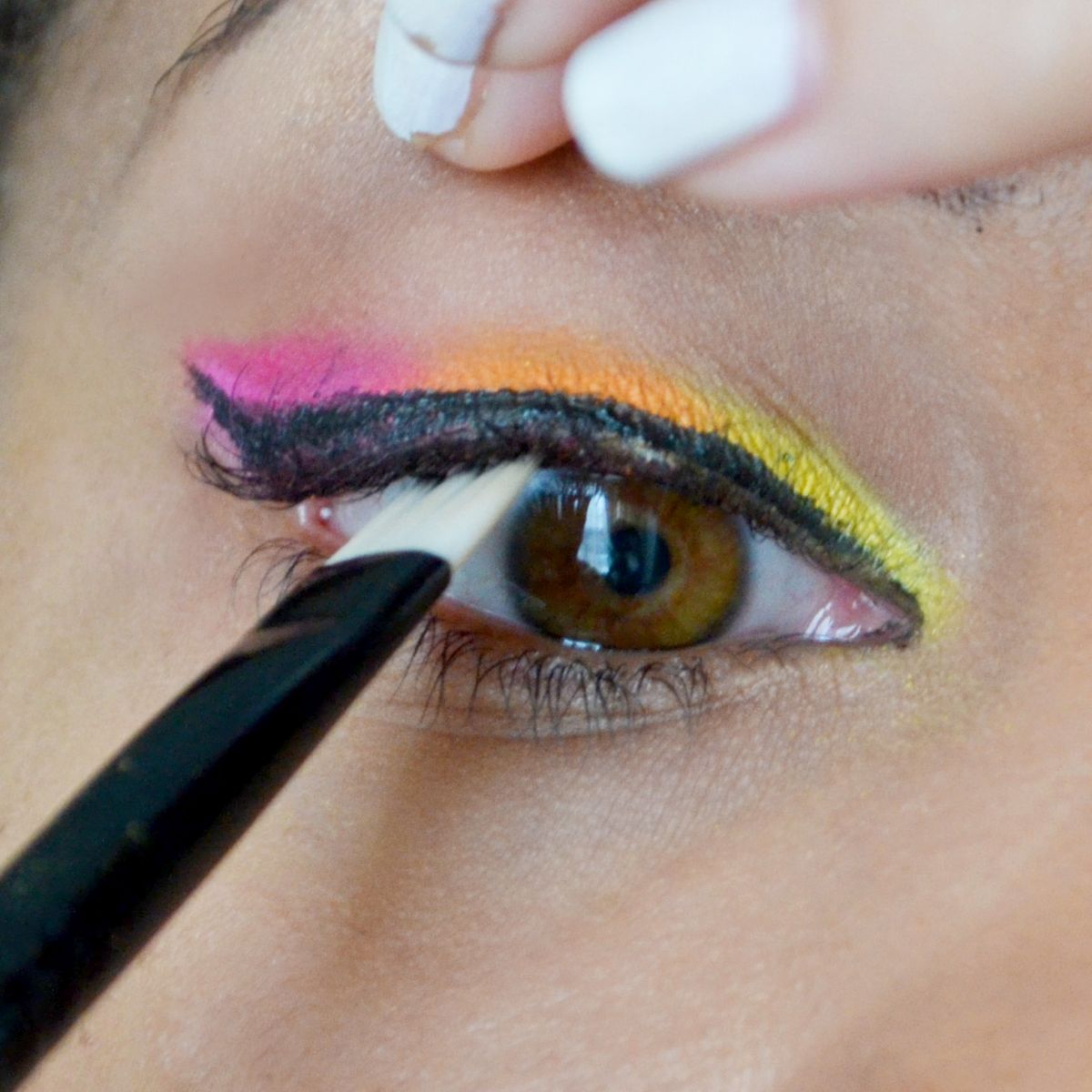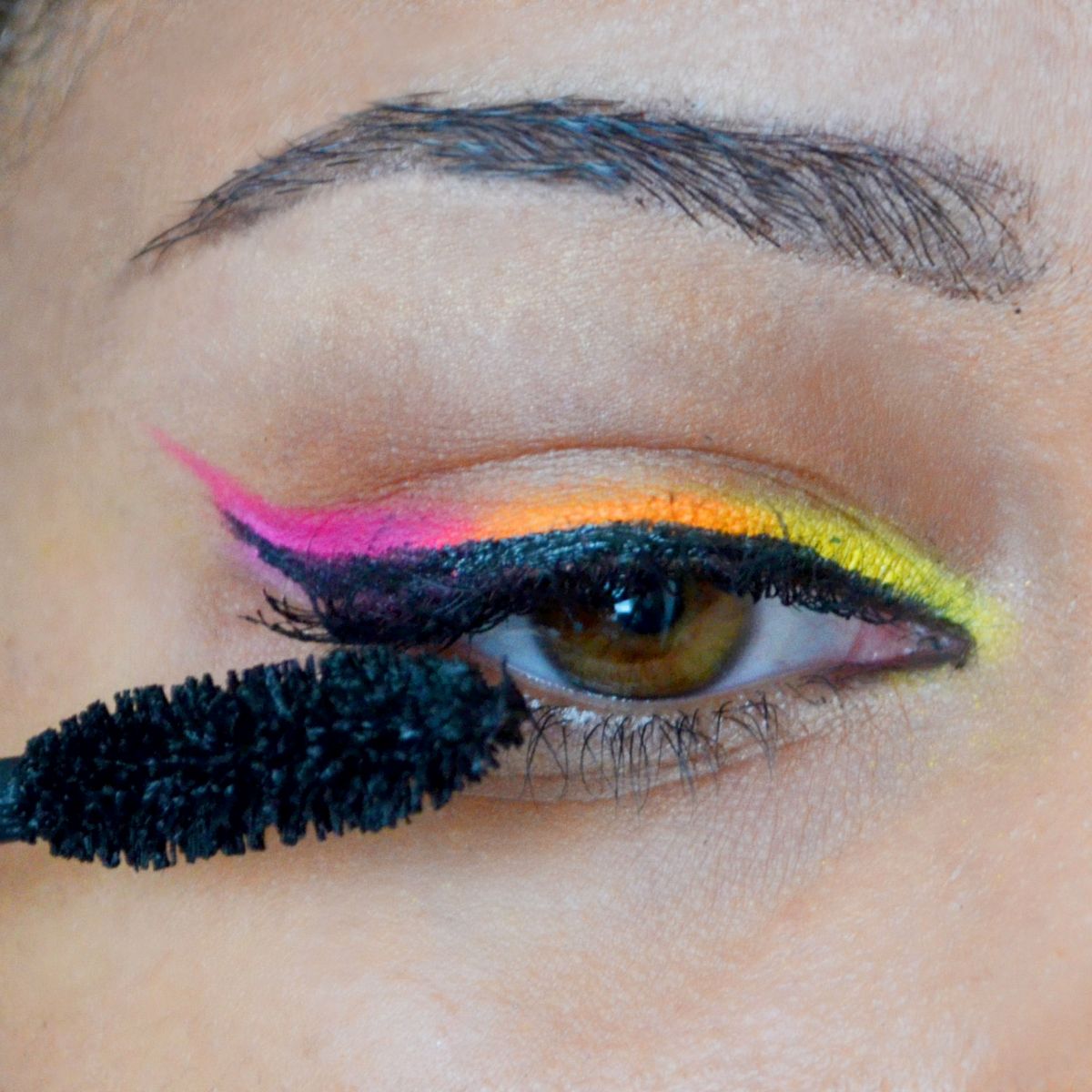 Finally, add the pink shadow, blending it with the orange color. Before I applied the liquid liner, I went back over the colors with a thinner, angled eyeliner brush, sprayed with only a tiny bit of water, just to make sure the colors hold their vibrancy and don't fade. Apply a thin line of liquid liner. Make sure you don't fully cover up the shadow. You want the shadow to "peek" out above the liquid liner. I also added a bit of pink shadow to the outer corner of the bottom lid for an extra pop.

Next, tightline your eyes. Tightlining is a method of applying a dark liner to the underside of the top lashes. Apply the liner in between your top lashes to hide any yellow, orange, or pink shadow that may show. Finally, add your mascara to the top and bottom lashes.

Use this method with other colors, or just a solid color of your choice. I love the peek-a-boo effect of this look. It's very fun, yet minimal enough to wear out for Cinco de Mayo or any day this season! Comment and tell us what you think!