Do you just slather on some gloss in the morning and go, only because you haven't figured out how to utilize lip liner just yet? Are you scared to play around with bold colors or something a bit different that will set off that pout? Create gorgeous lines with these 21 lipstick tutorials and change your morning makeup routine now!
1. Matte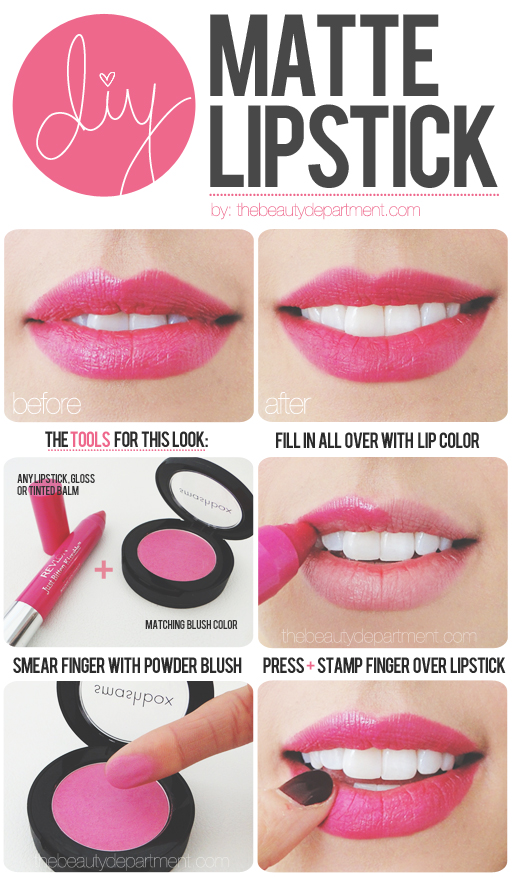 Check out how to create your very own matte lipstick look over at The Beauty Department. You'll get that same soft finish without going to buy an extra product!
2. Great Gatsby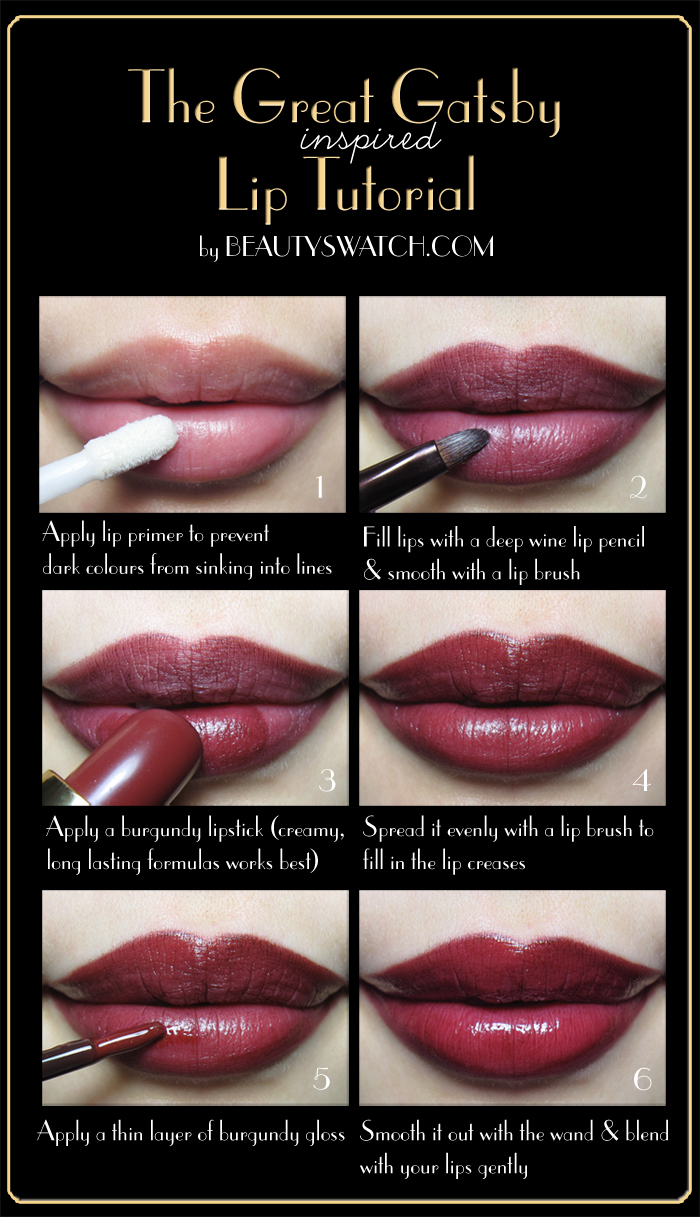 The Beauty Swatch created this gorgeous Great Gatsby-inspired lip that we're absolutely swooning over. Go grab the 1920's look now!
3. Glitter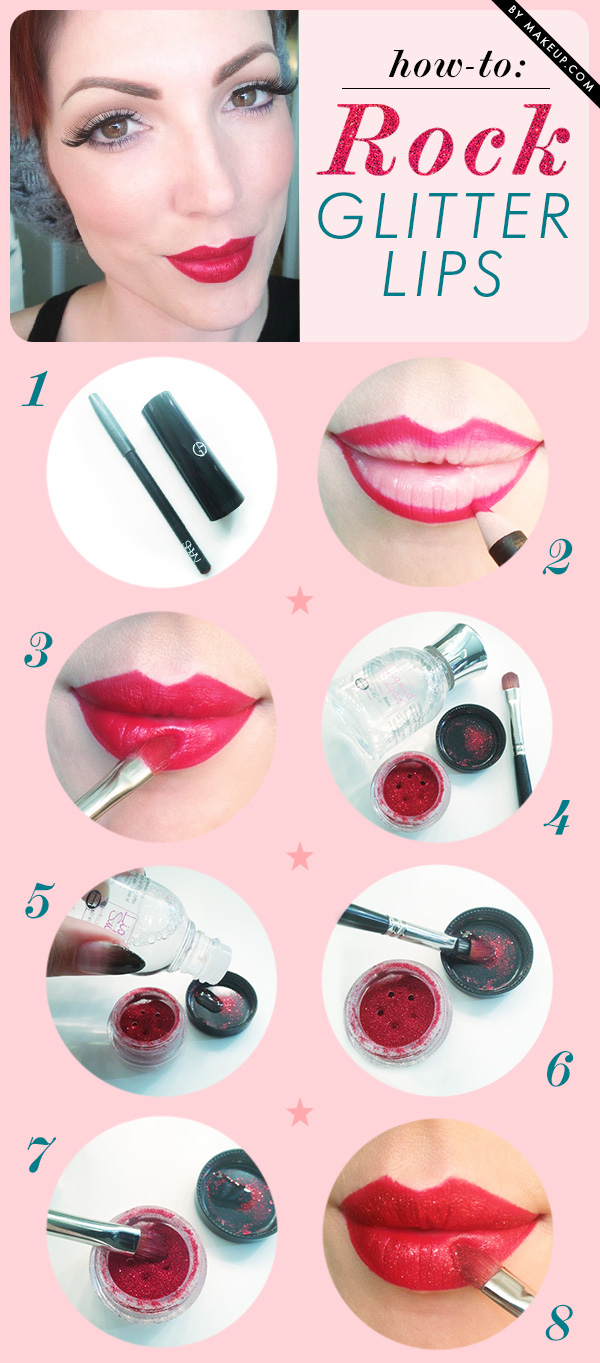 If you hop on over to Makeup you'll find this super simple tutorial and learn how to rock some subtle and fun glitter lips this weekend!
4. Spring Ombre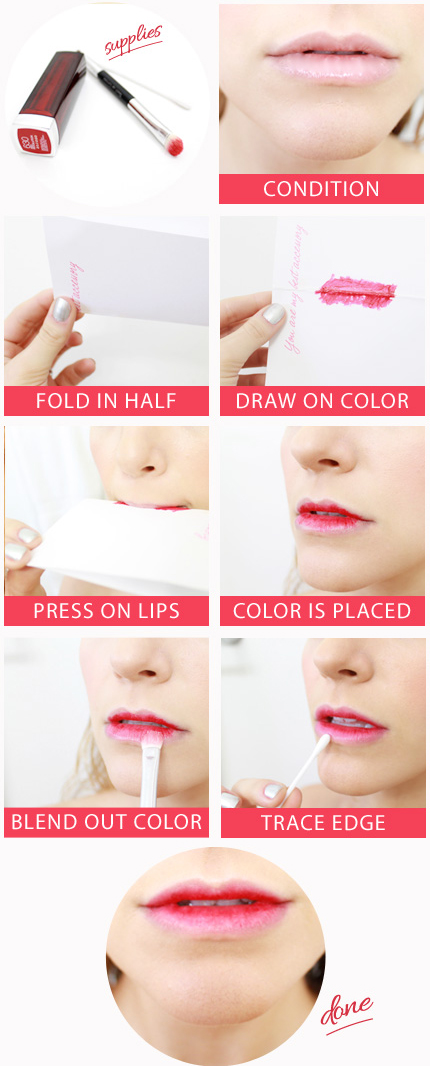 You'll need to go back over to Makeup and check out this easy and inspired tutorial for a spring ombre look. It's unique but it's also light and breezy too!
5. Purple Gradient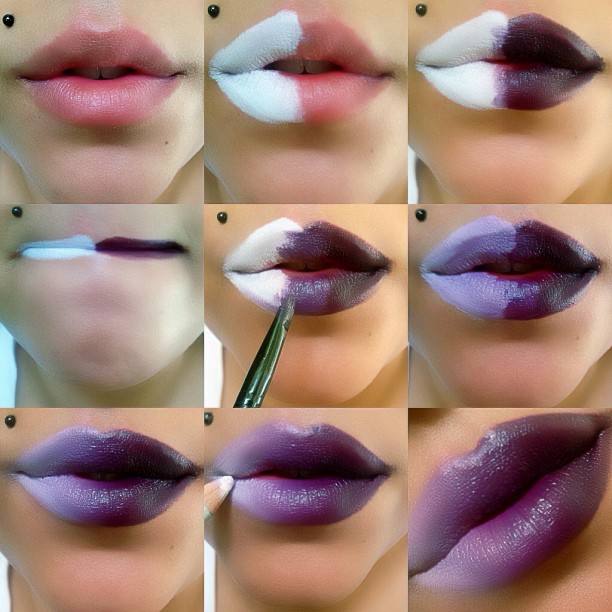 Check out Makeup By Dani's Instagram to find this step-by-step photo tutorial for creating gorgeous and bold purple gradient lips!
6. Bold

By Celina shows us how to create a simple, bold and dark lip that will easily become your signature look throughout the fall and winter months.
7. Vintage Red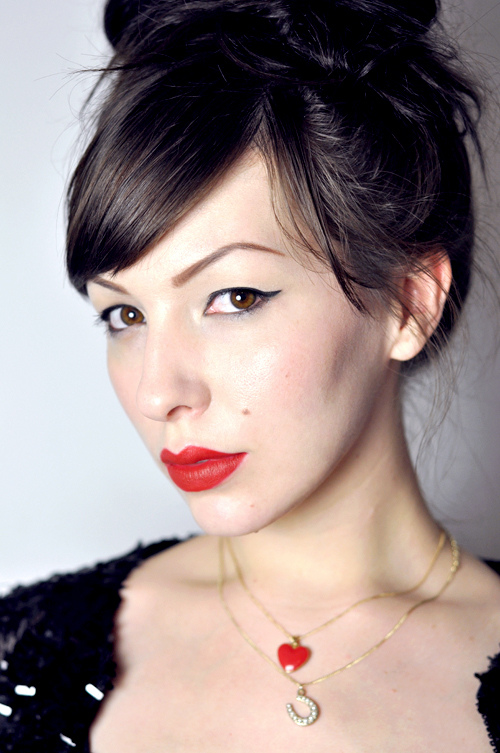 Keiko Lynn gives us another simple tutorial to follow but one that will become a makeup staple. Everyone needs to know how to apply a beautiful red lip.
8. Contour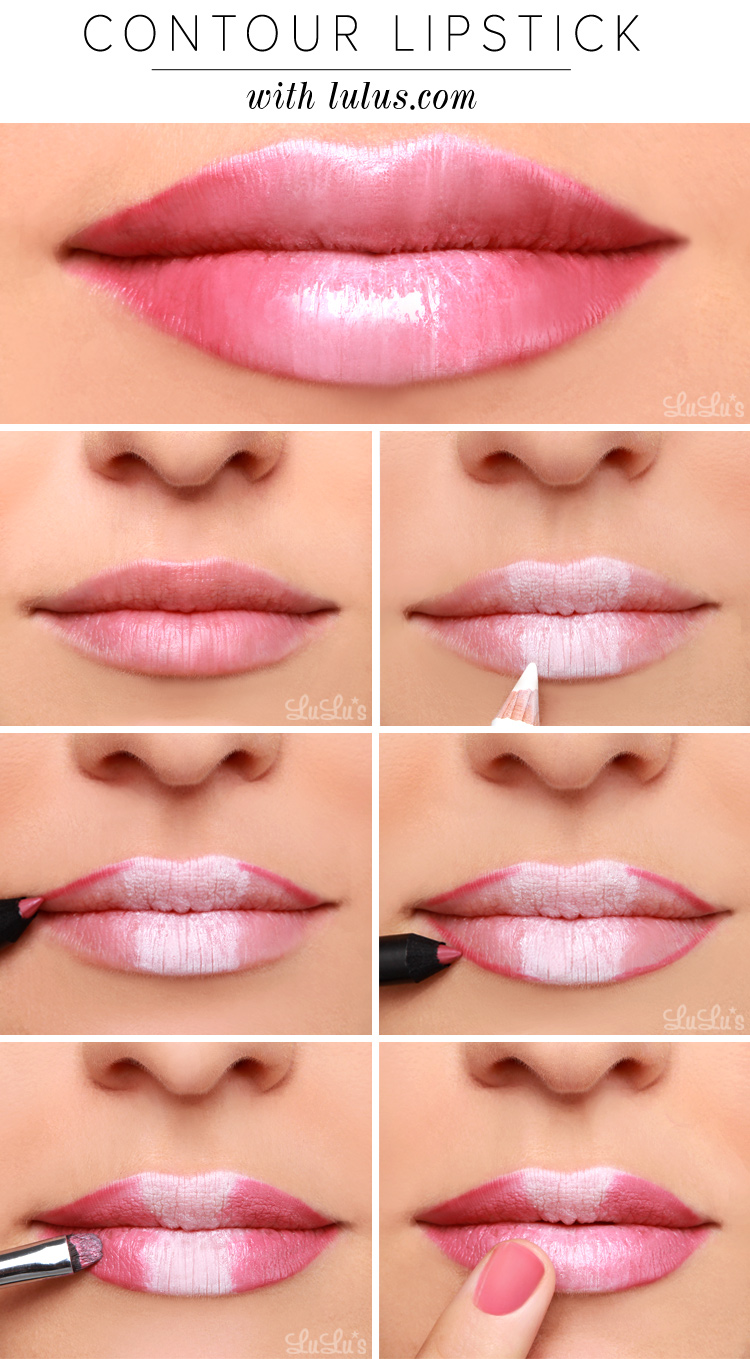 Learn how to contour your lips with this easy tutorial over at Lulu's. They have so much great inspiration but we feel like this is needed by every makeup-wearer and lover.
9. Fuller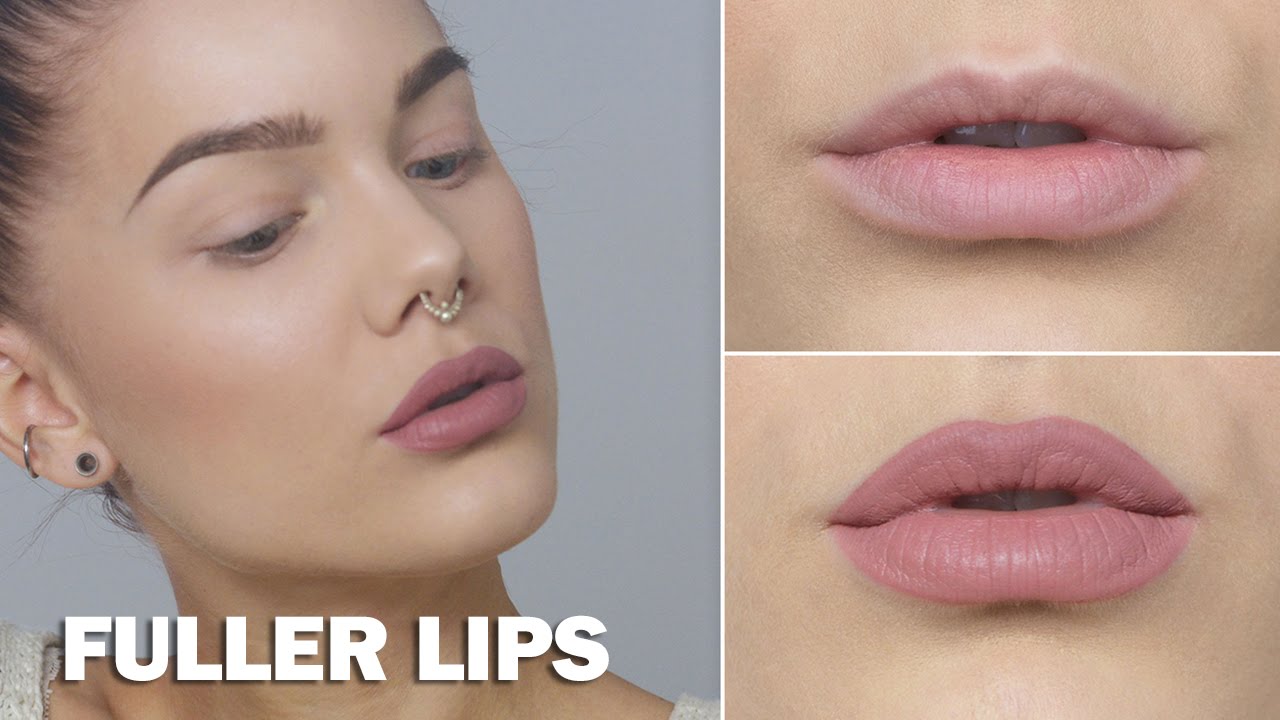 If you want fuller lips then learn how to give yourself that illusion with this YouTube tutorial. Check it out and start practicing tonight!
10. Cartoon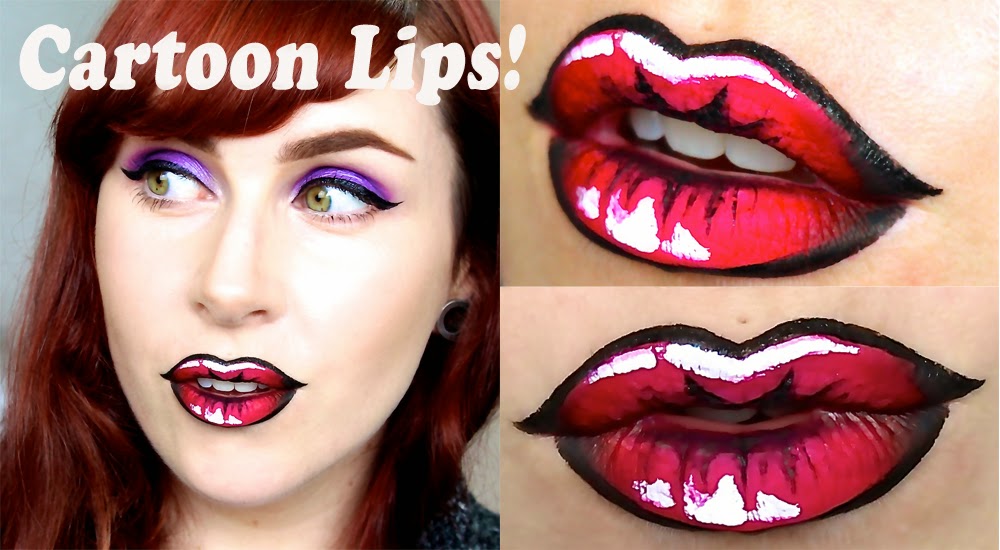 Letz Makeup gives us one of the most unique on the list. This may not be your everyday desire but it's sure fun to rock for special occasions, don't you think?
11. Two-Tone

Are you not loving these funky, two-toned lips from Makeup? It's a great look for summer with this color but you can switch things up for a tone that's more fall-friendly too!
12. Smudge-Proof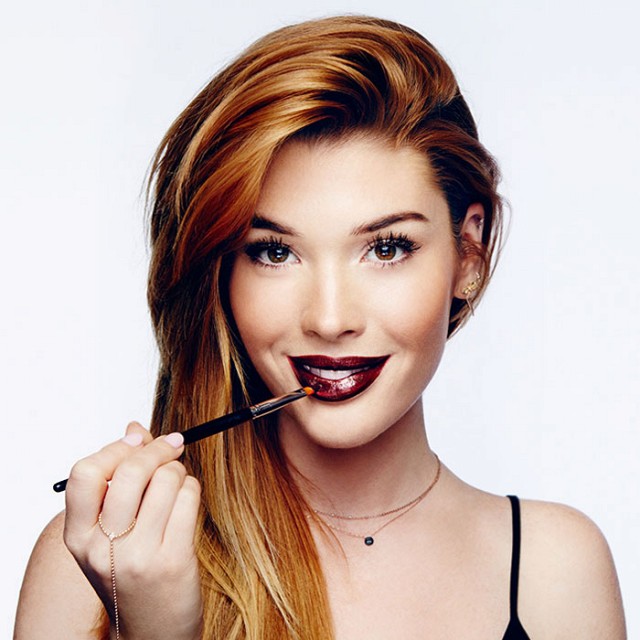 For those that love to wear dark lipstick you'll need to learn how to make it smudge-proof. Thankfully, Byrdie has all the details.
13. Uptown

Here's a tutorial that you'll use over and over again. It's great for work, school or playing a bit too. Head on over to The Beauty Department and see what to do.
14. Anime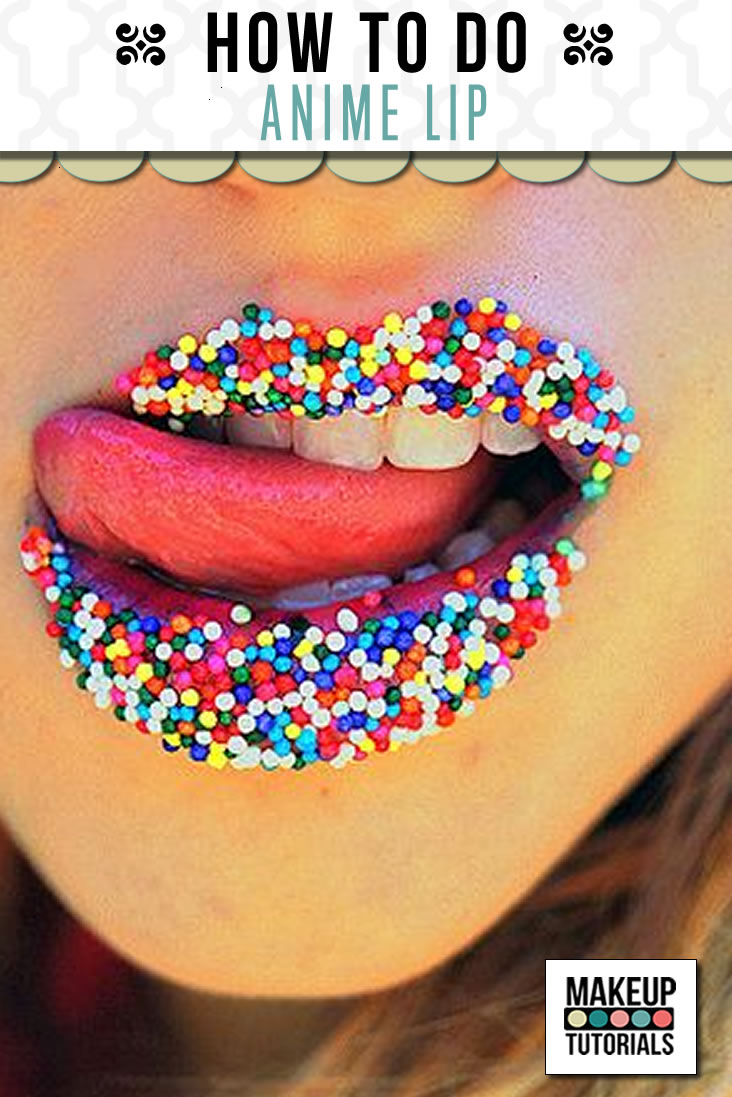 If you're into anime or need something for a fun event, check out this tutorial from Makeup Tutorials. How amazing is this?
15. Marilyn
Harper's Bazaar gives us this insight on how Marilyn Monroe would contour her own lips, and we watch and learn how to do it ourselves!
16. Kool-Aid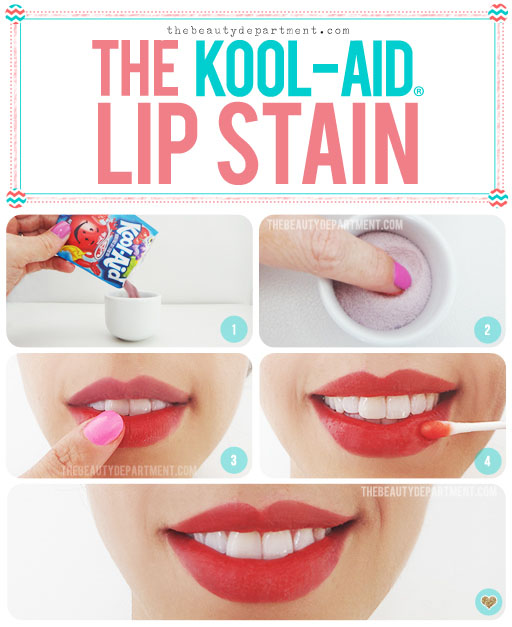 If you want some easy "staining" techniques for your lips then all you need to start is some Kool Aid. Yes, follow the DIY over at The Beauty Department.
17. Framed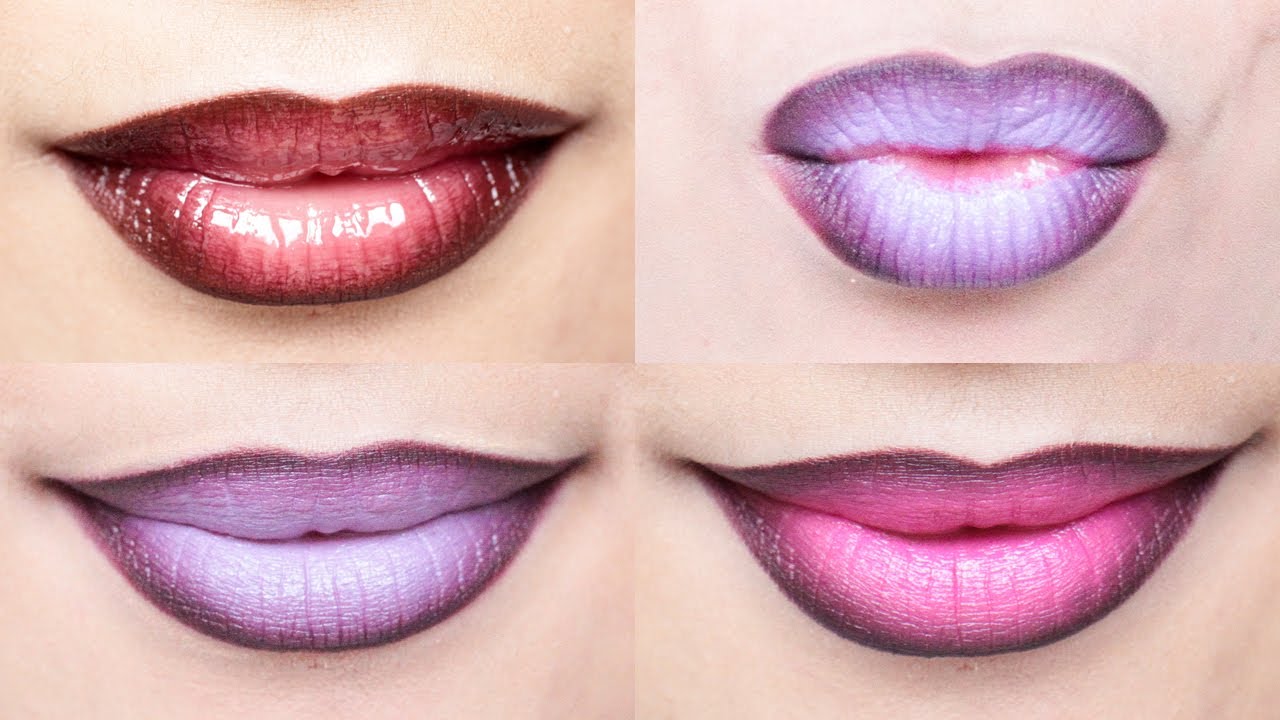 Ombre or dark frames, these lips are stunners in both color and style. Watch the YouTube video and grab the know-how to recreate these for yourself.
18. Golden Orange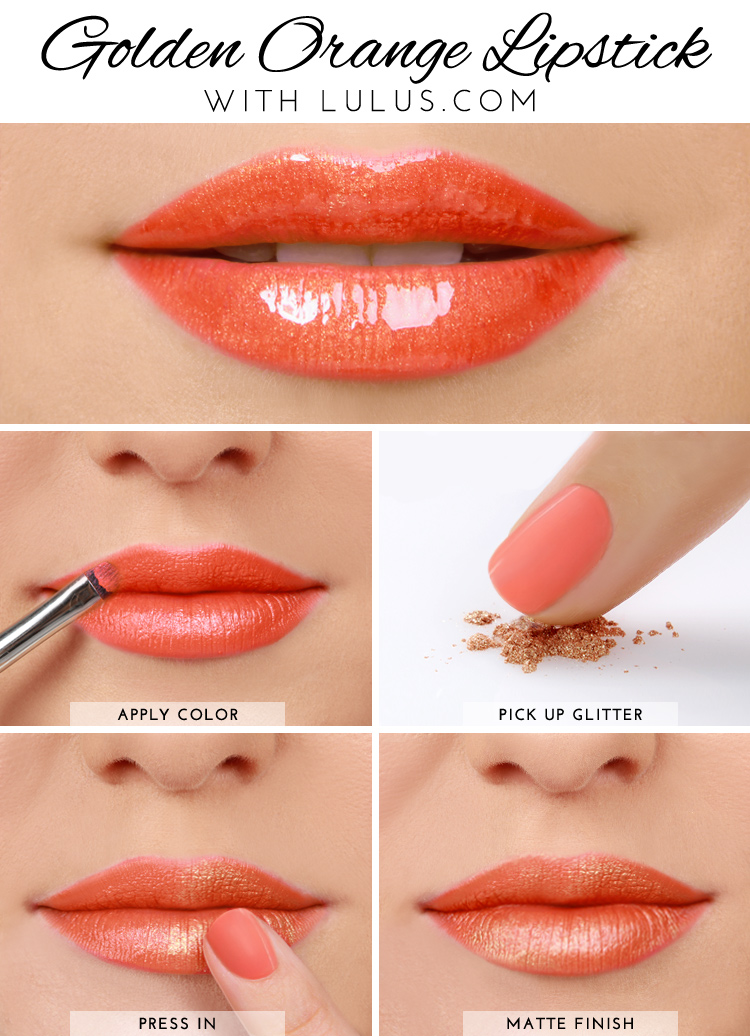 Great for deeper skin tones or for fall and spring, this golden orange look is gorgeous. And the tutorial from Lulu's is – as always – perfect to follow and learn with.
19. 3-D Glitter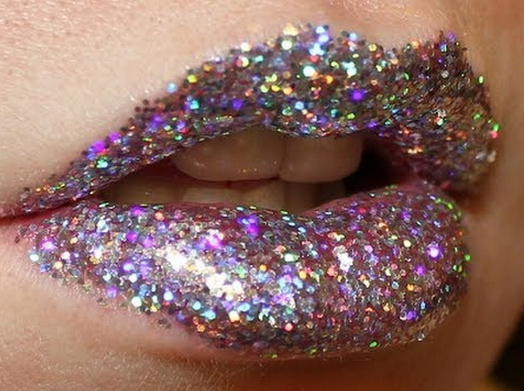 For an enhanced glitter look, you'll want to watch and follow along to this YouTube video. Perfect for holidays, special occasions and more, this is a great trick to have up your sleeve.
20. Delicious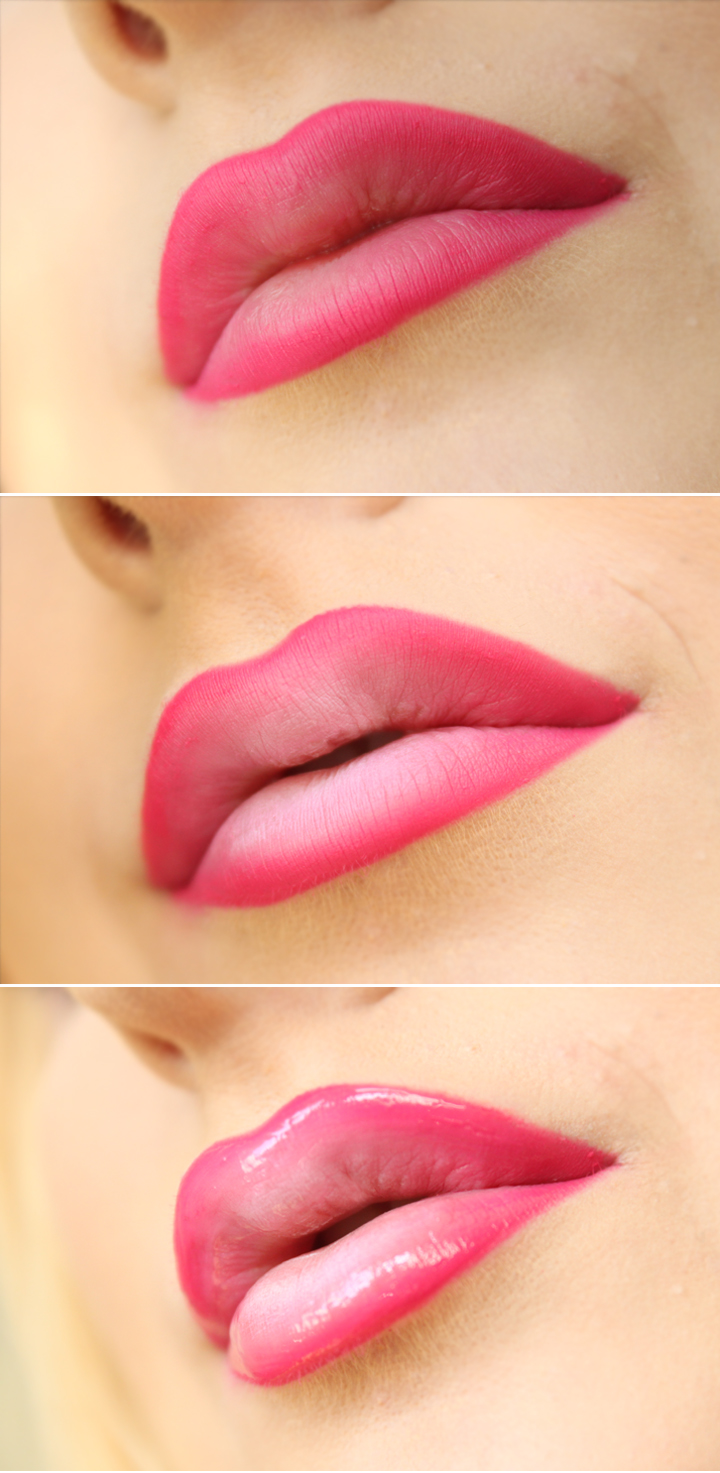 Is this "delicious" lip style not completely swoon-worthy? It's ultra-feminine but totally unique too! Check out the details at Revyn.
21. Skin-Tone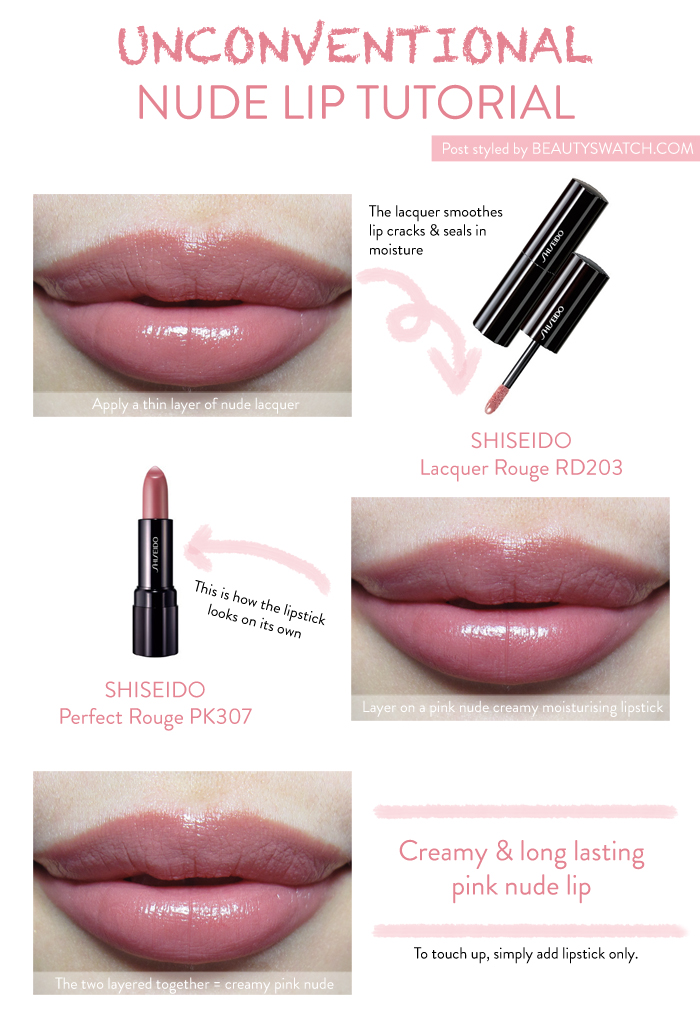 Beauty Swatch has a gorgeous skin-tone lip that we're swooning over. It's hard to get this down right so learn how with this easy DIY!