Welcome to the sun-fun season! Your mind is probably already on some beautiful beach. Before you get a chance to take off to some breathtaking tropical destination, bring vacation vibes with your nails. Here are our favorite vacation-inspired nail ideas for you to try this summer.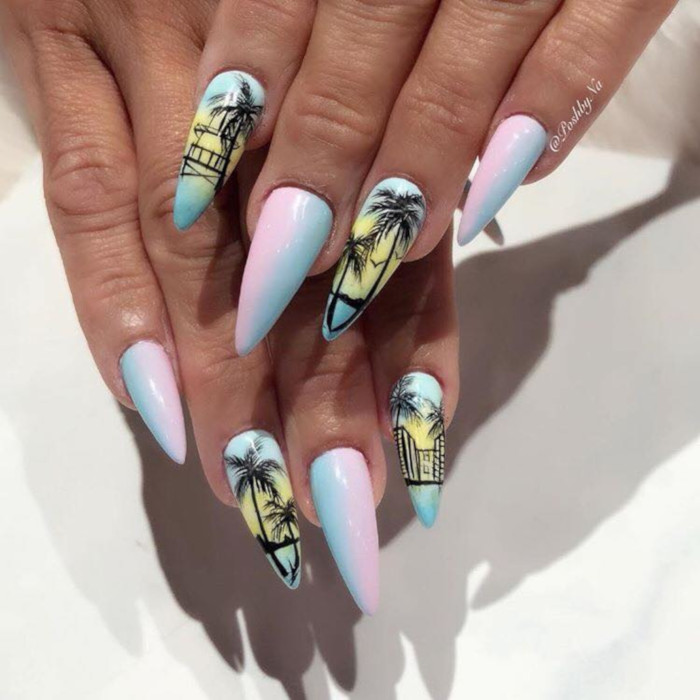 Nothing reminds more of a tropical vacation than palm trees. Use baby blue nail polish as a backdrop and you'll get the most relaxing manicure ever!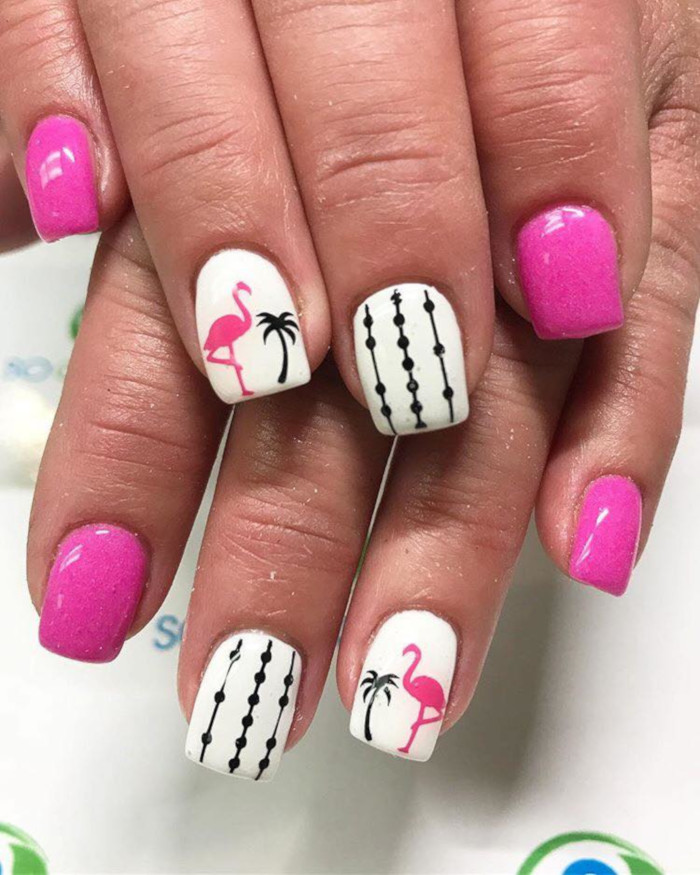 Upgrade your summer manicure with flamingos! Even one of these pretty pink birds will turn your nails into a vacation-themed moment.
Remember the mermaid obsession from a few years ago? You could bring back this trend by getting mermaid-inspired nails this season. Feel free to be extra and rock a mani with fun 3-D decorations.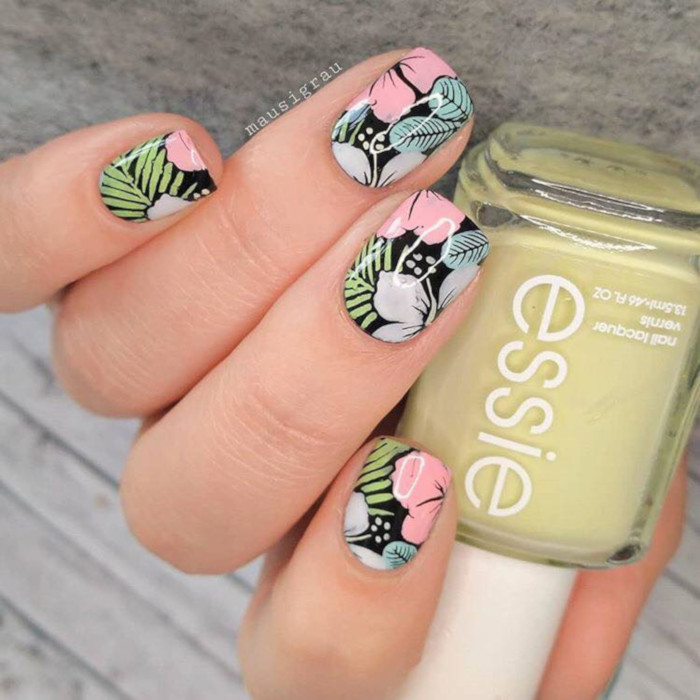 Floral nails are always a good idea for a vacation. Go for a more tropical theme like this in the photo for the ultimate vacation-themed mani.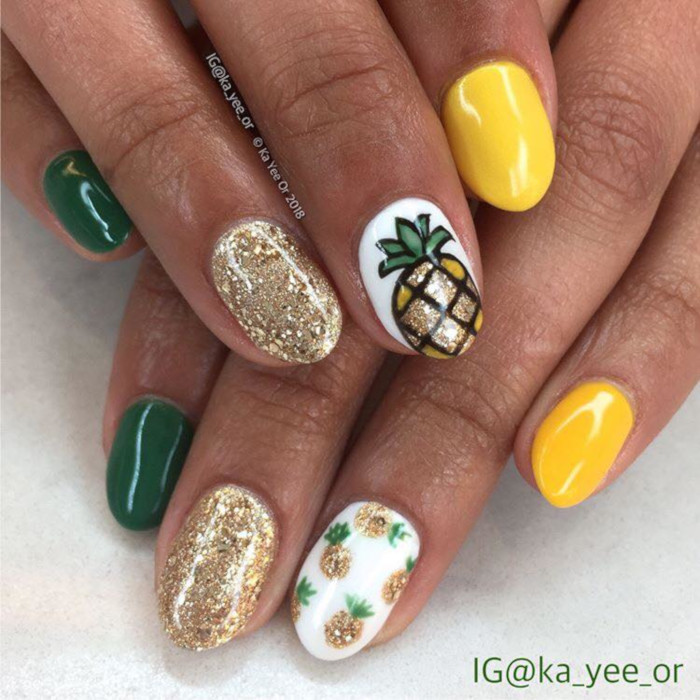 Out of every tropical fruit, it seems that pineapples have a special spot in the world of beauty and fashion. The pineapple graphics elevate this multicolored glitter mani.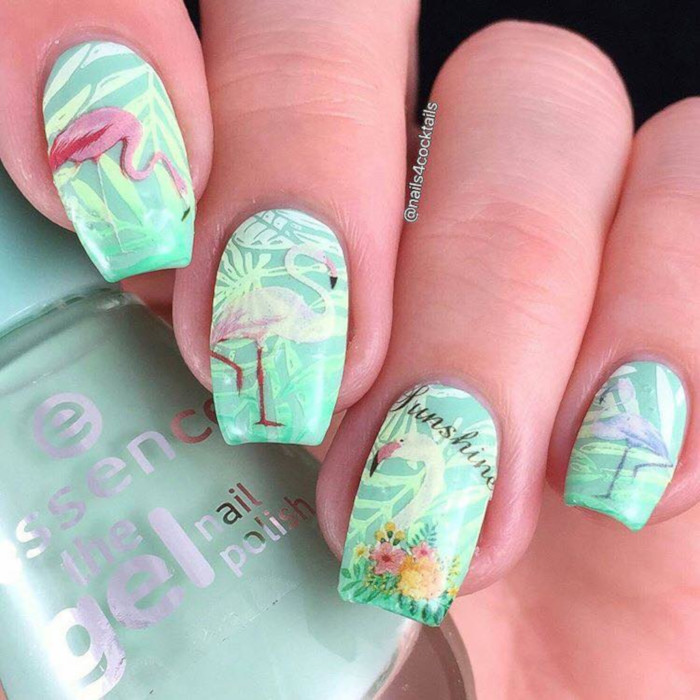 Here is the ultimate vacation-themed nail design: flamingos, tropical flora and ocean-blue nail-polish as a base!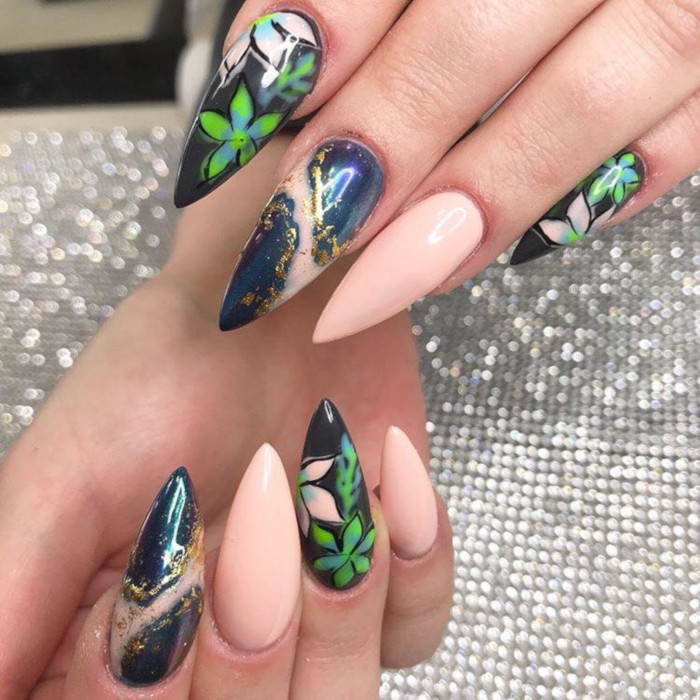 If you want a regular nail art with subtle vacation vibes, just copy this manicure!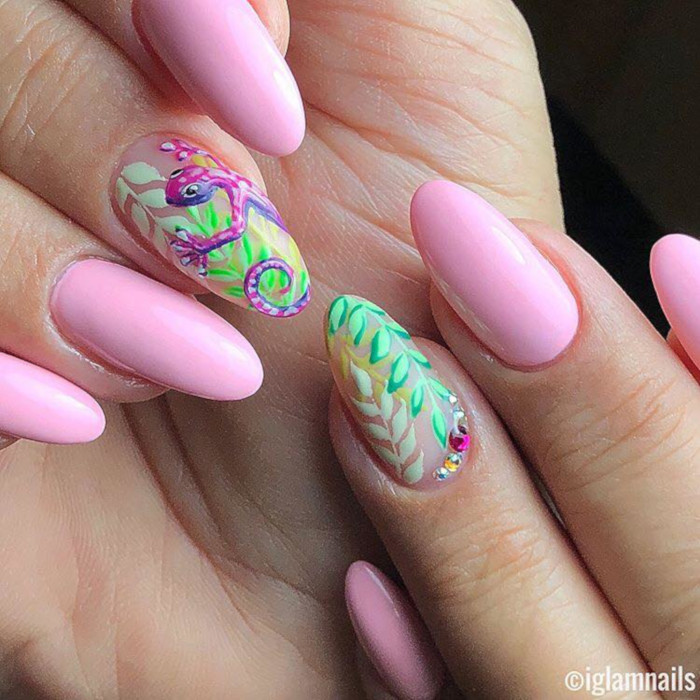 Besides flamingos, you can include other tropical animals such as lizards to your nail design.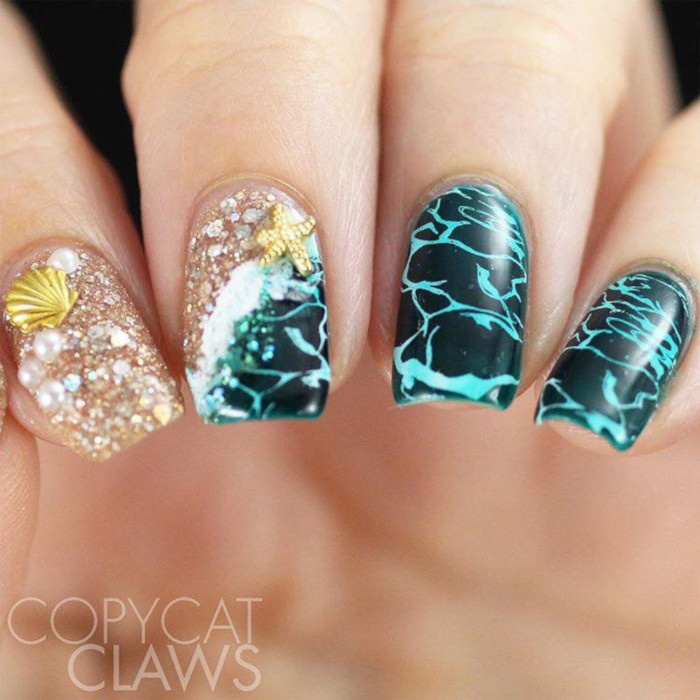 This is one of the most on-theme nail designs on this list! If you want an actual beach and ocean on your nails, go ahead and show this photo to your nail lady.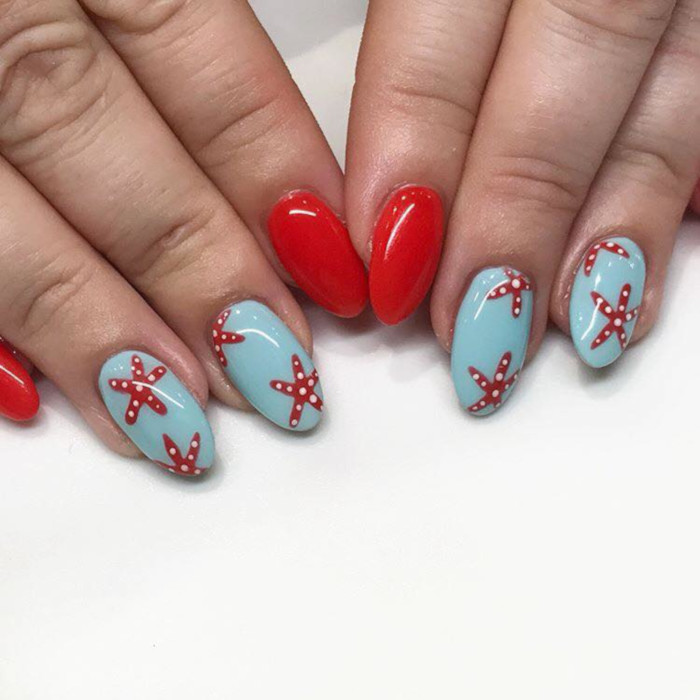 This is a nail design you could even create by yourself. Starfishes are such a fun design to rock on your nails. You can choose your own favorite color combo.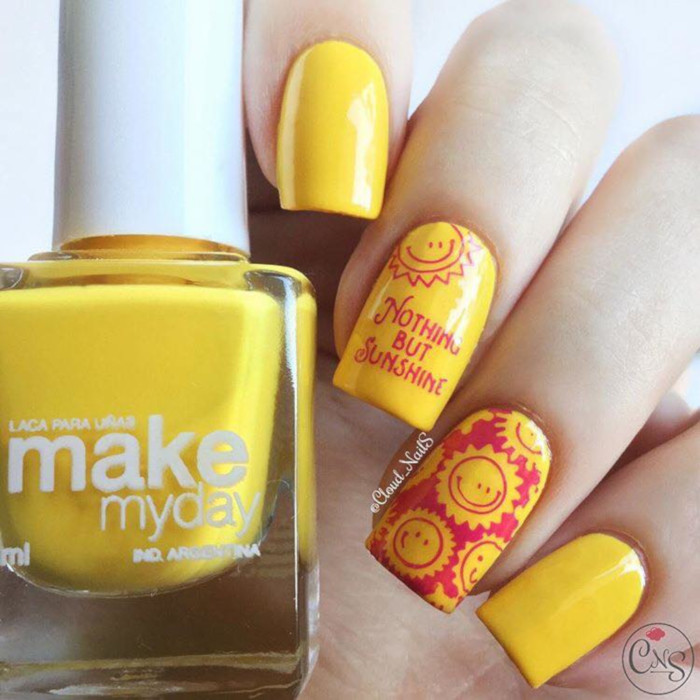 Show your sunshine appreciation through your nails! This "Nothing but sunshine" mani is ready to accompany you on your vacation.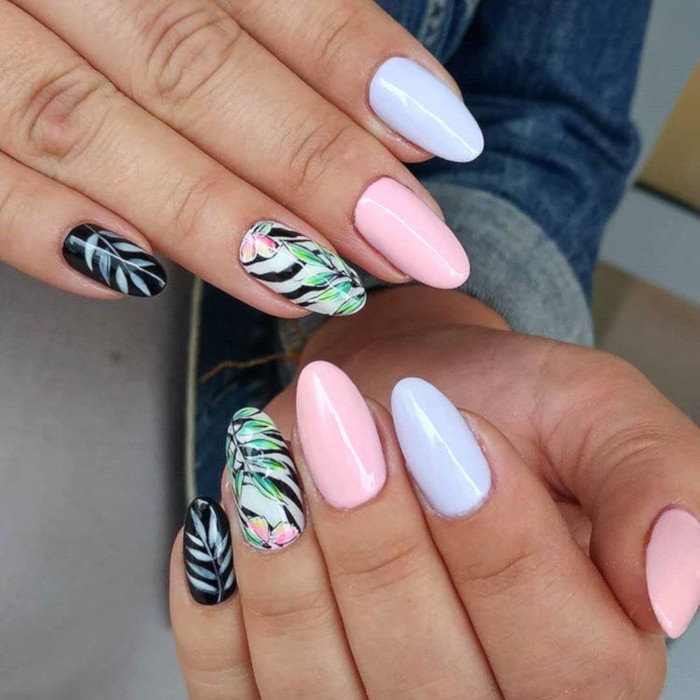 Pastels and florals are besties! Get your nails on point this summer with a fun floral nail art like this one.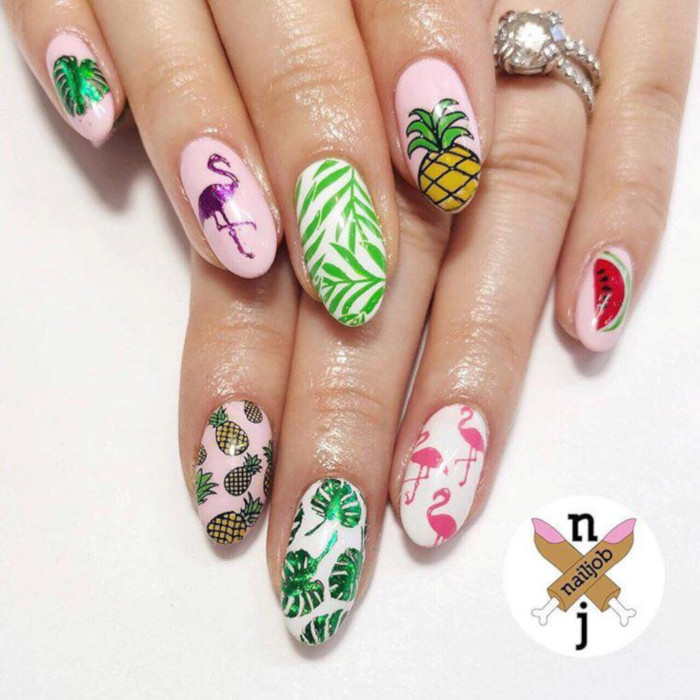 Why choose one thing that reminds of a tropical vacation when you can rock all of them on your nails! This is the nail art that will bring you to the vacation destination of your dreams just by looking at it.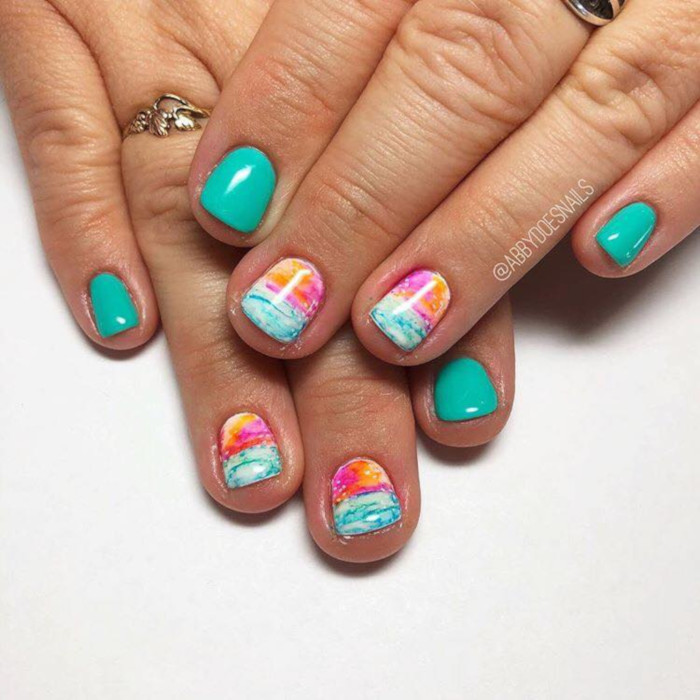 Art-obsessives will immediately fall in love with this nail design. Get creative and bring a sunset by the ocean on your nails.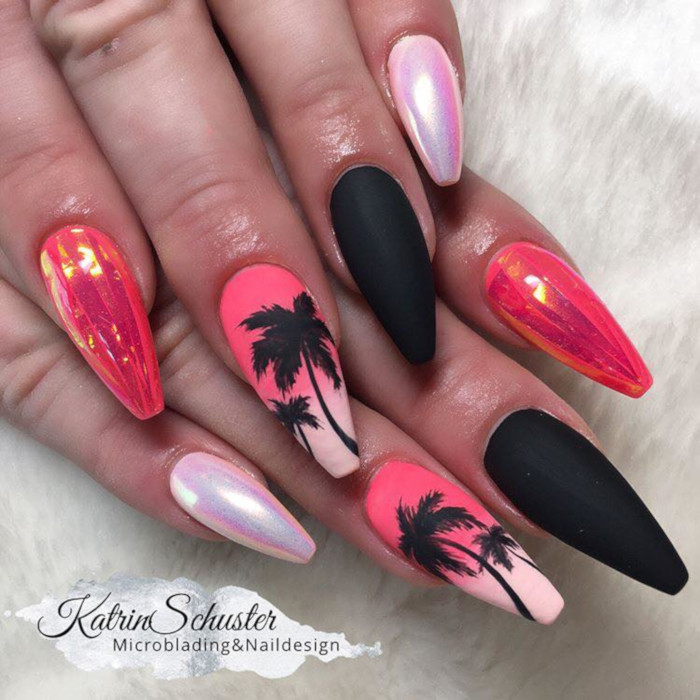 Talking about sunset, don't forget the magic of palm trees when the sun goes down. Here is a mani that will get all eyes on you while vacationing.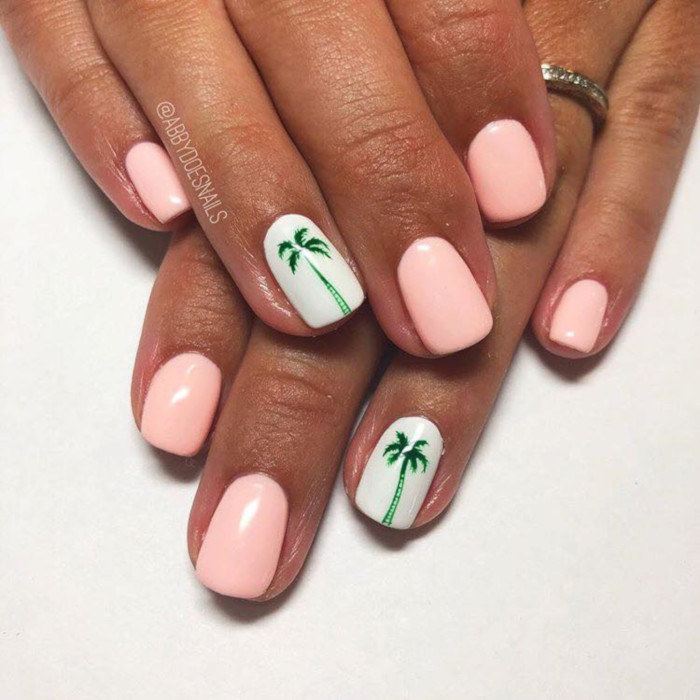 Minimalists also have options for vacation-themed nail designs. These simple pastel nails with palm tree graphics are so chic!