Halloween is right around the corner and sometimes the best costumes start with the artwork … on your face! From werewolves to mummies, you can amp up a look with the right kind of details. Check out these 25 different easy Halloween makeup ideas for men – make everything a bit realistic, sexy or scary with these ideas! And the best part is that everyone can replicate them at home!
25 Easy Halloween makeup ideas for men
1. Skeleton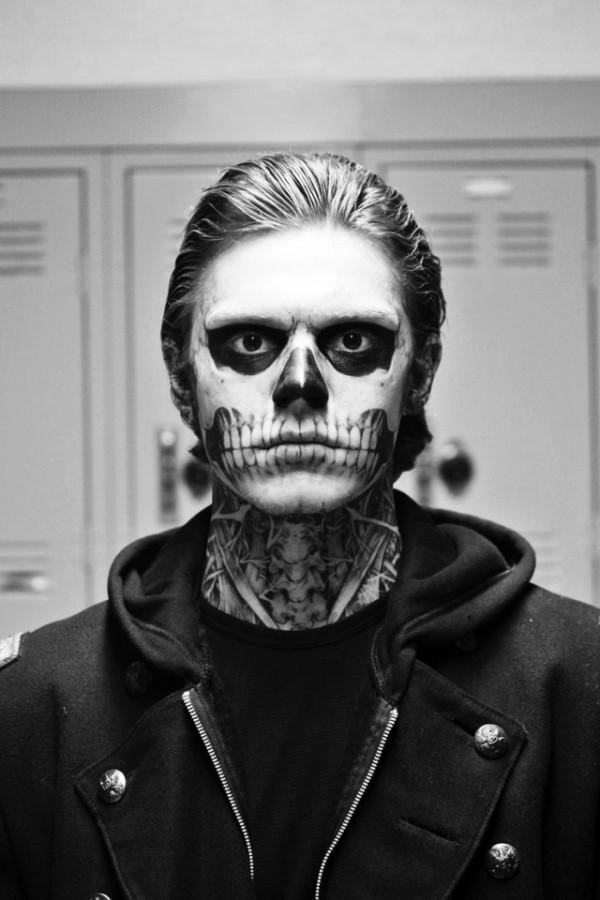 This intricate skeleton makeup is something every guy is going to want to try out this Halloween. We found the inspiration at Fanrto – along with plenty of others!
2. The Joker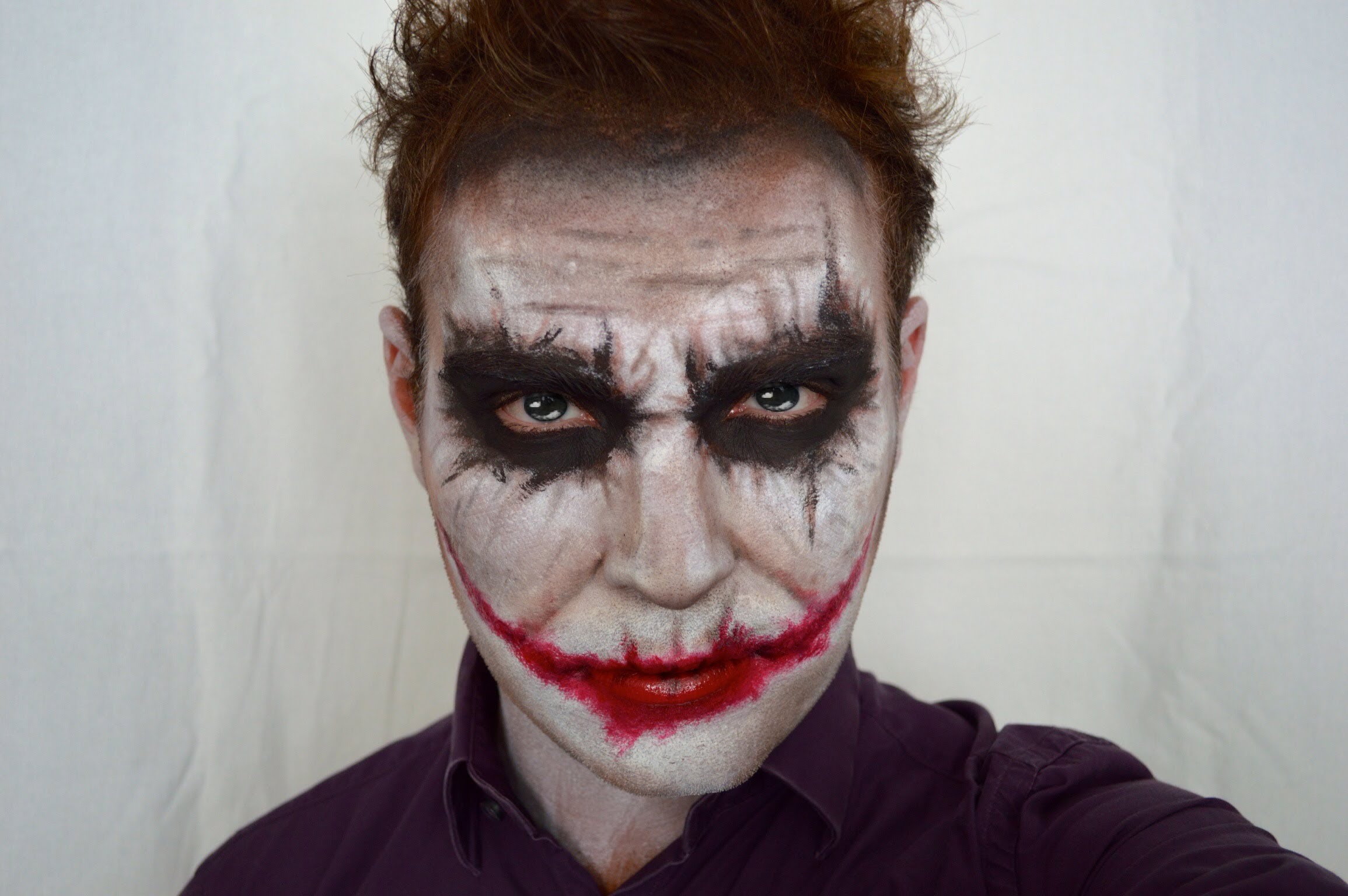 Check out this YouTube video and see how you can transform into the creepy, yet super popular character, Joker from Batman!
3. Vampire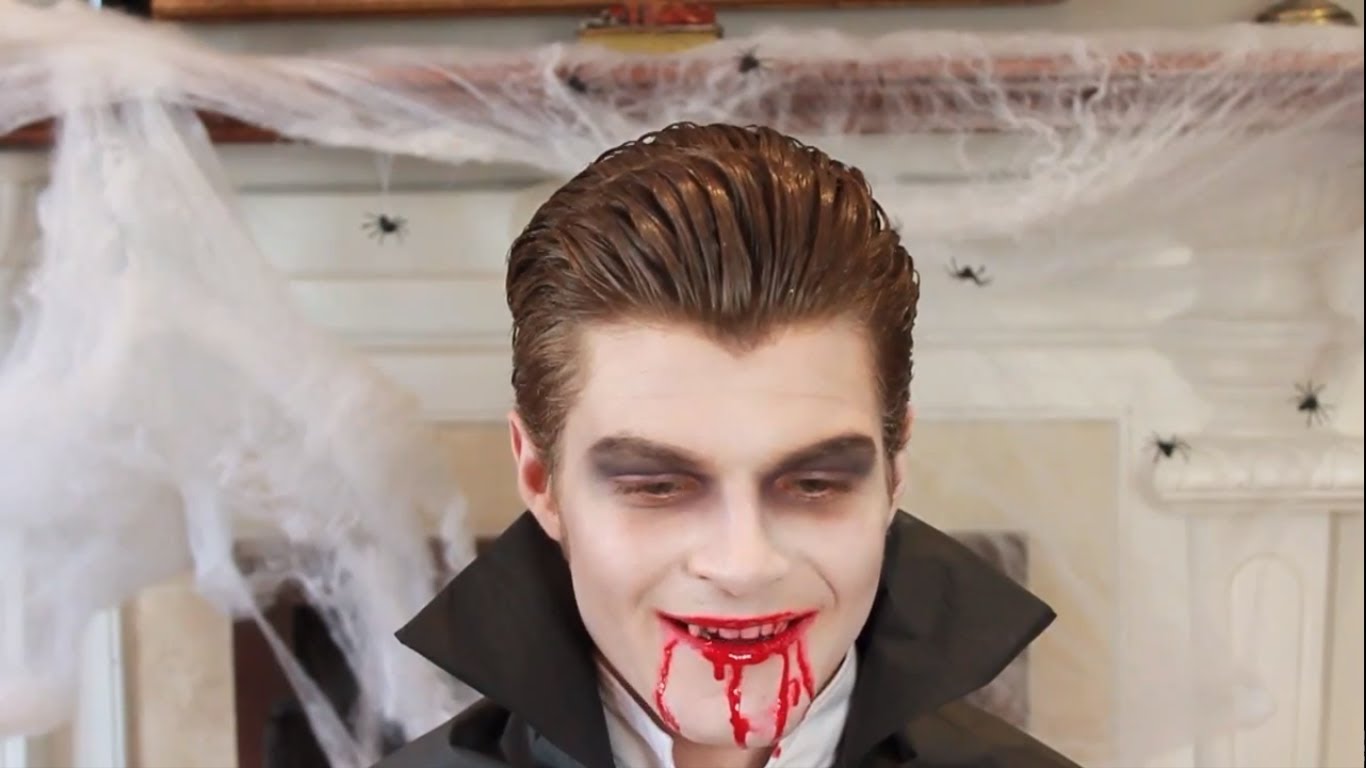 If you're looking for something a little more classically Halloween, take a peek at this YouTube video for the details on how!
4. Pop Art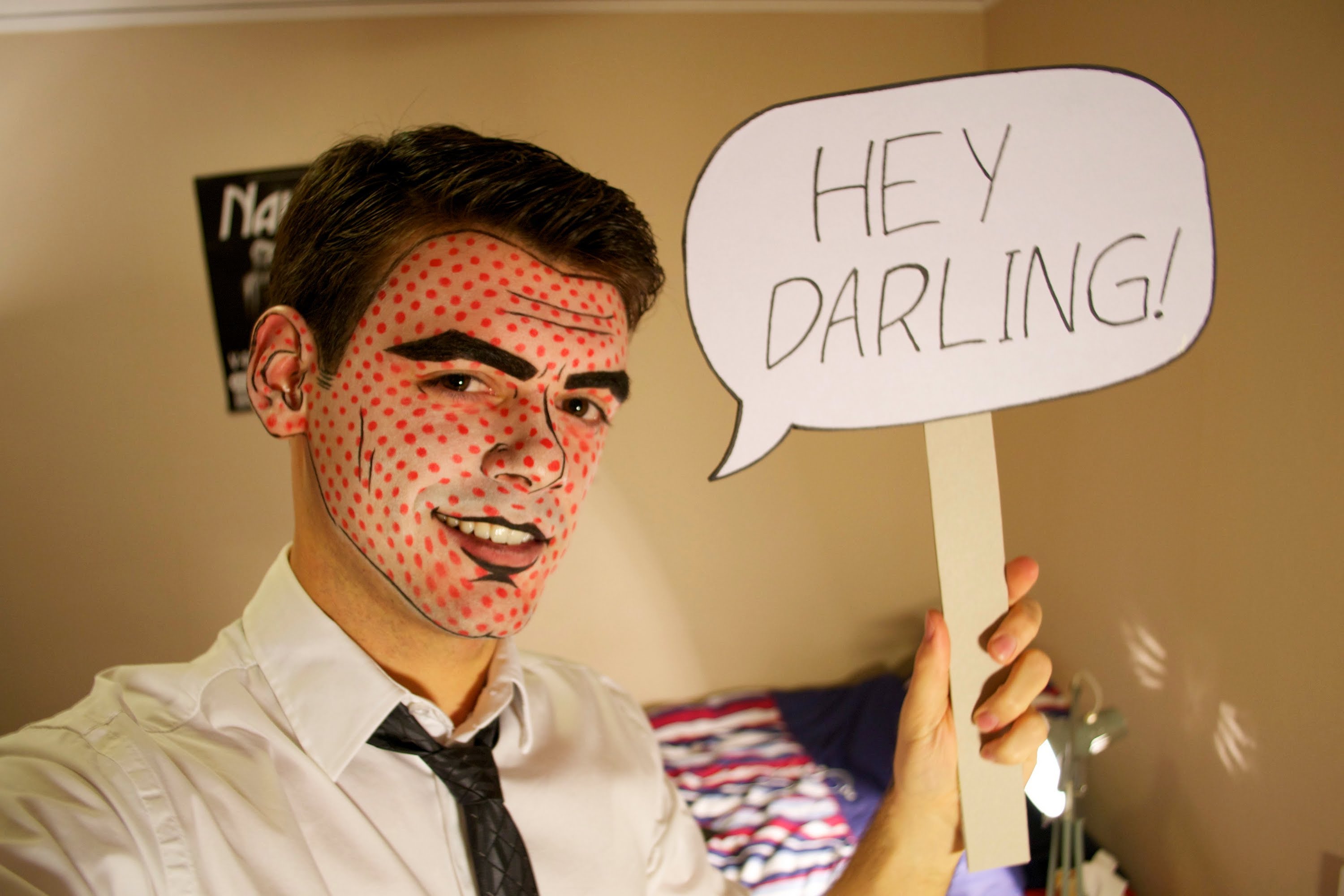 Turn yourself into a comic book or pop art inspired character with this YouTube video! We love how easy but unique it is.
5. Edward Scissorhands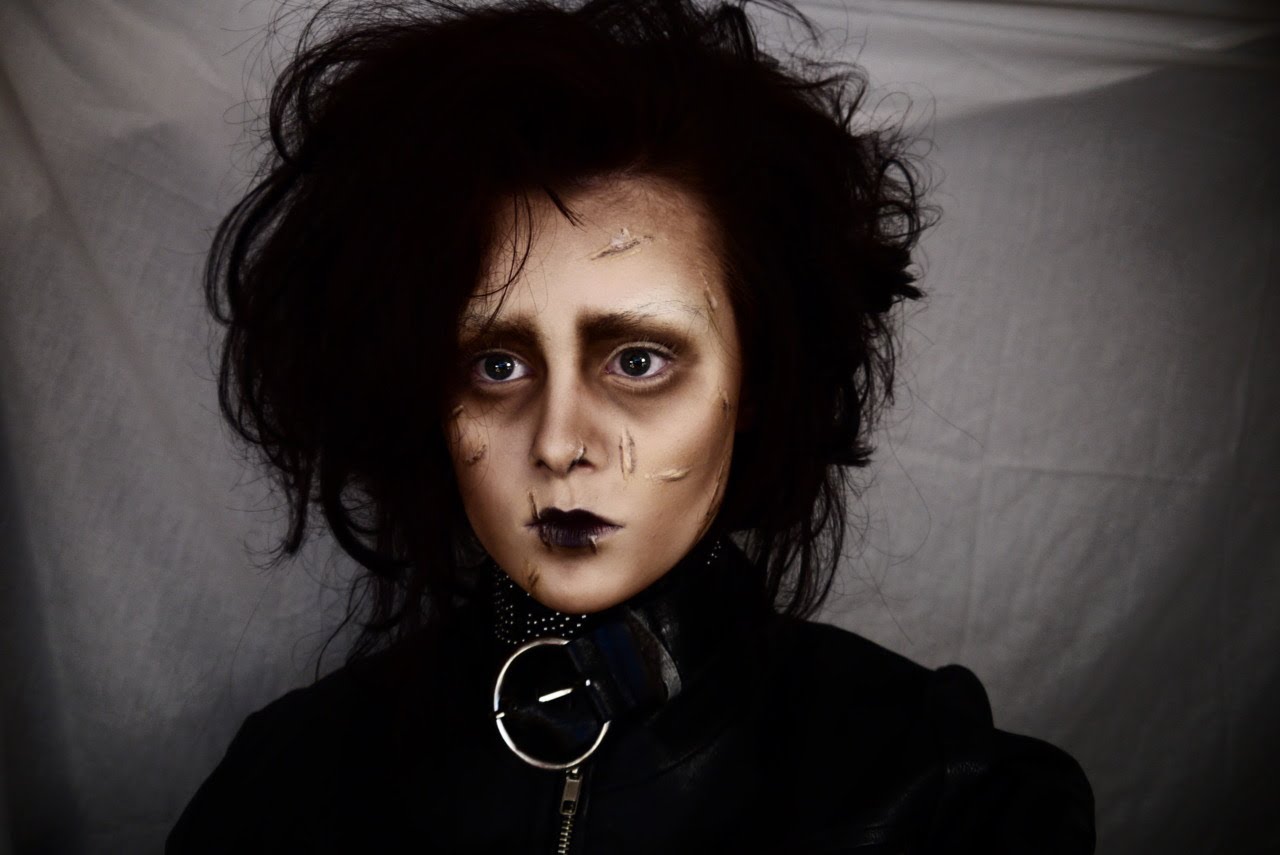 One of the most beloved characters ever, thanks to Johnny Depp, here's the tutorial over at YouTube to teach you how to replicate the look.
6. Zombie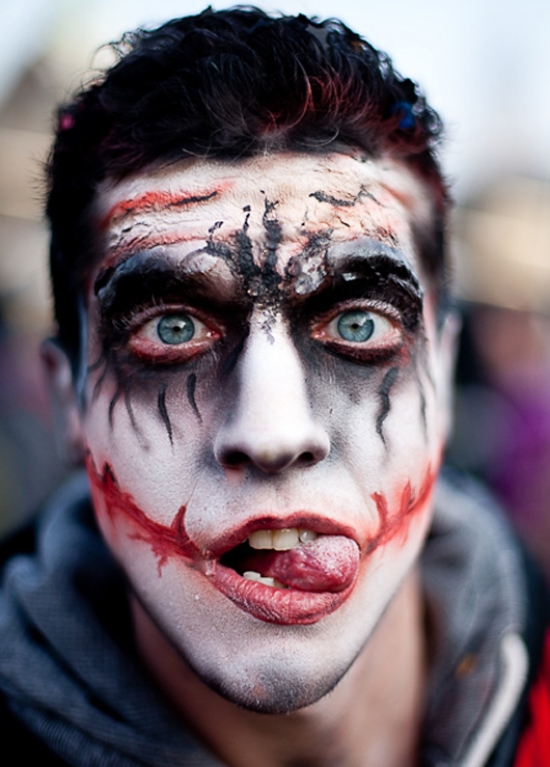 Minimalisti has a ton of ideas but this zombie idea stood out above all of the rest. What guy wouldn't want to pull this look off?
7. Jack Skellington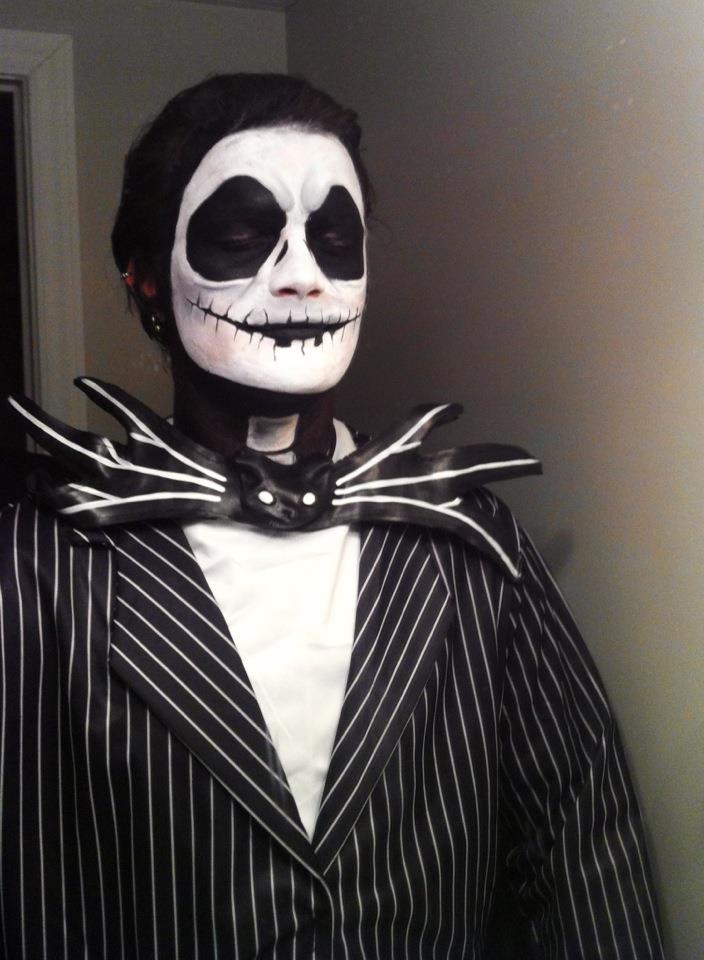 This look was found at Reddit and we're in love with the creative take on this classic A Nightmare Before Christmas character!
8. Pumpkin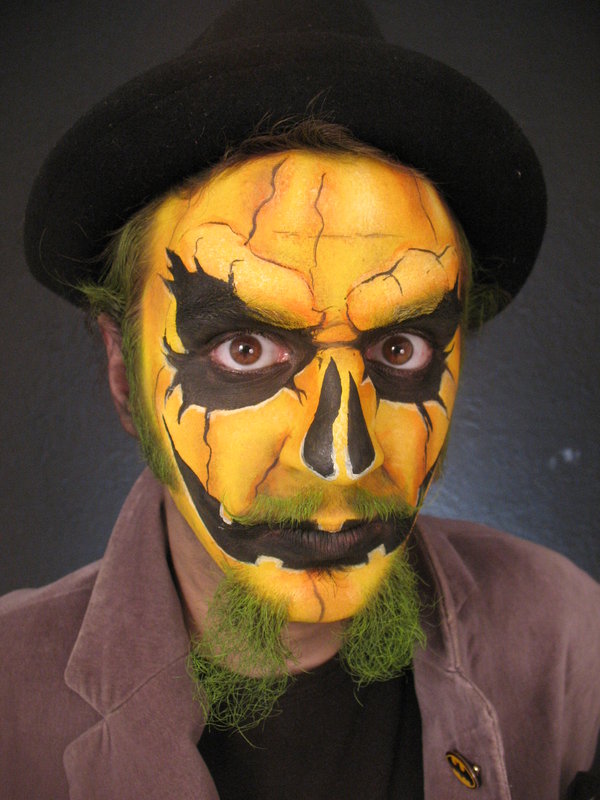 Of course, you can always go as a scary, creepy pumpkin. Just check out this makeup from Deviant Art to grab some inspiration.
9. Card Cutting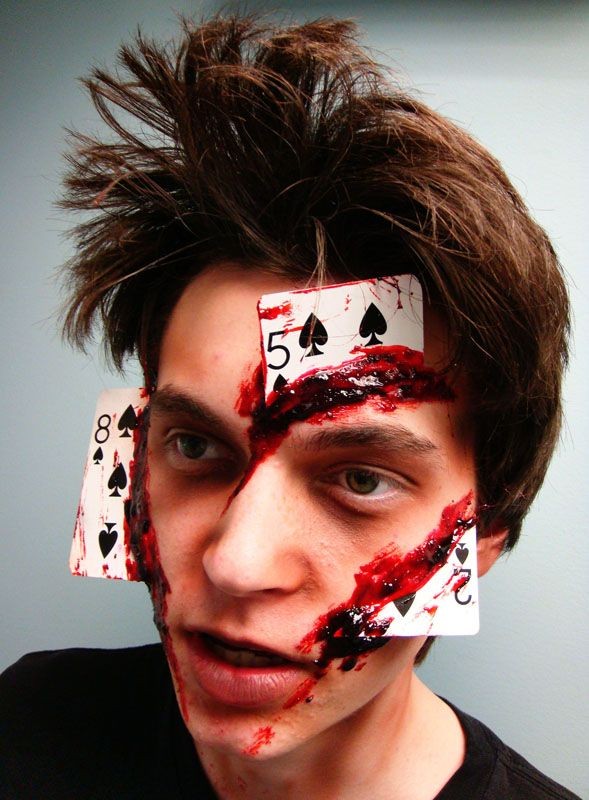 Love It So Much had this bad boy featured and we think it's a bit unique, a bit disgusting and looks quite real. Try your hand at some special effects this Halloween!
10. Pinhead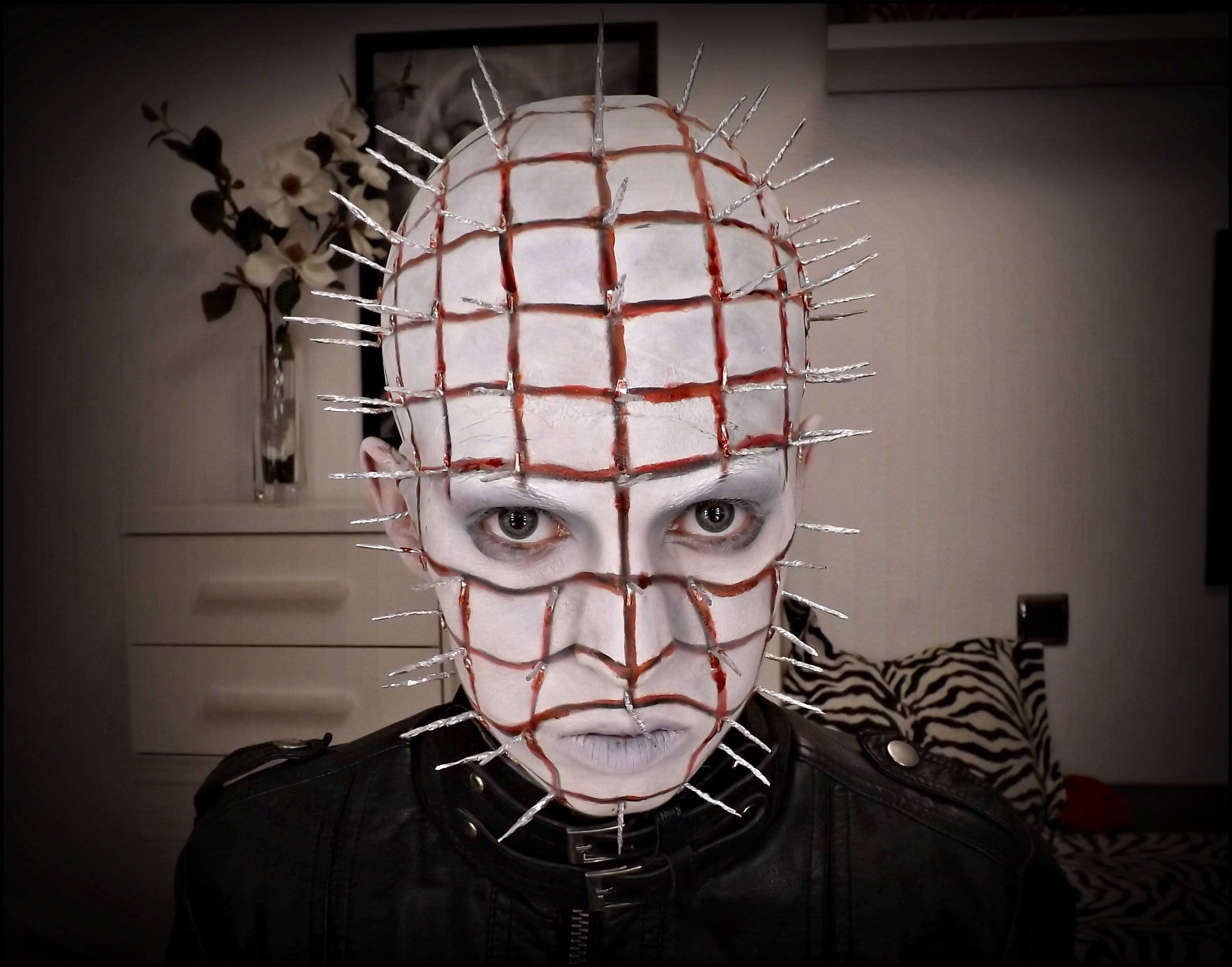 For a super creepy look, why not go with a pinhead costume? This video on YouTube will give you some great instruction to get started.
11. Hulk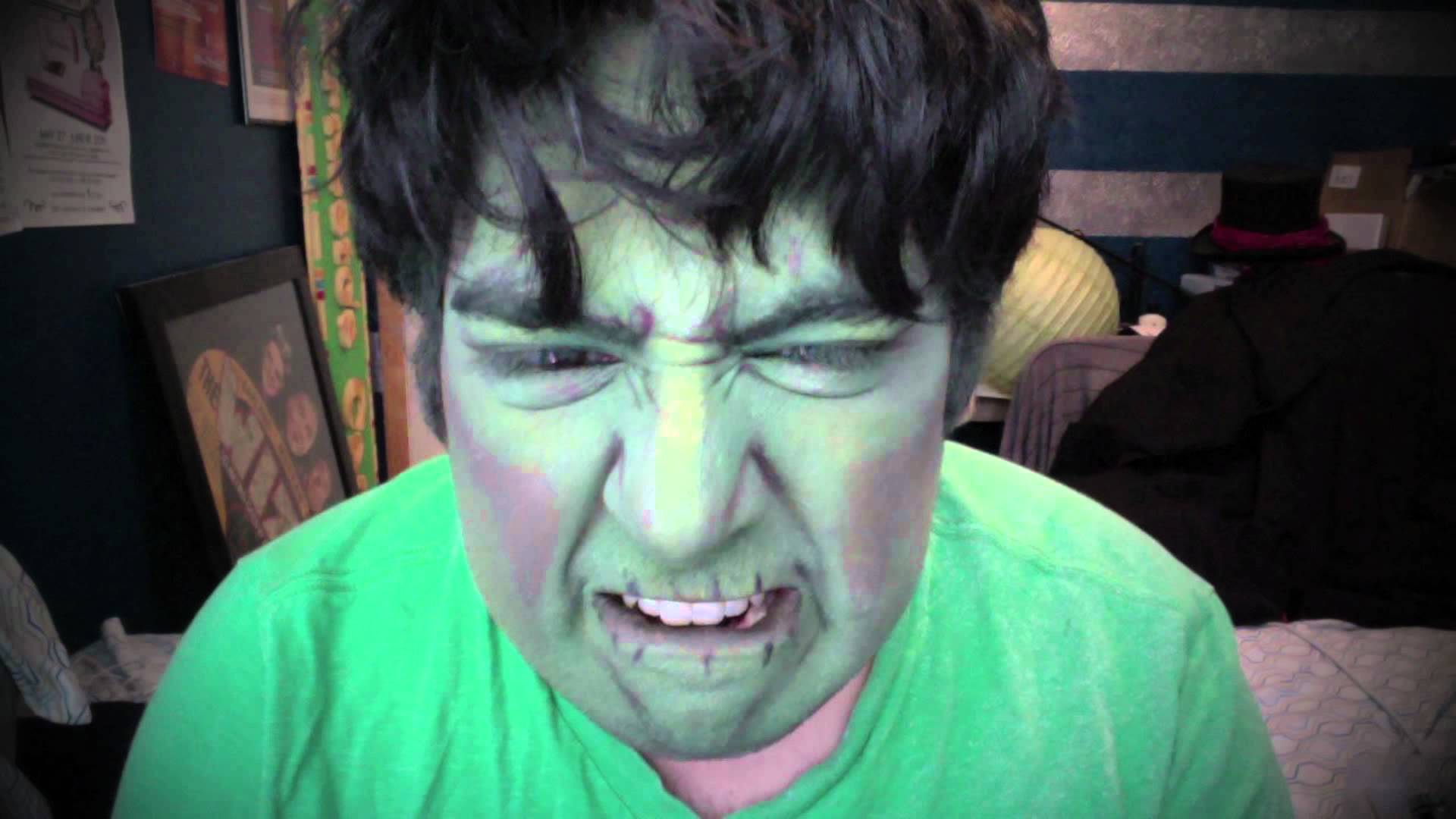 My Backstage Hero produced this video on YouTube showing some Hulk makeup easily replicated for those that want to be like this Avenger.
12. Mime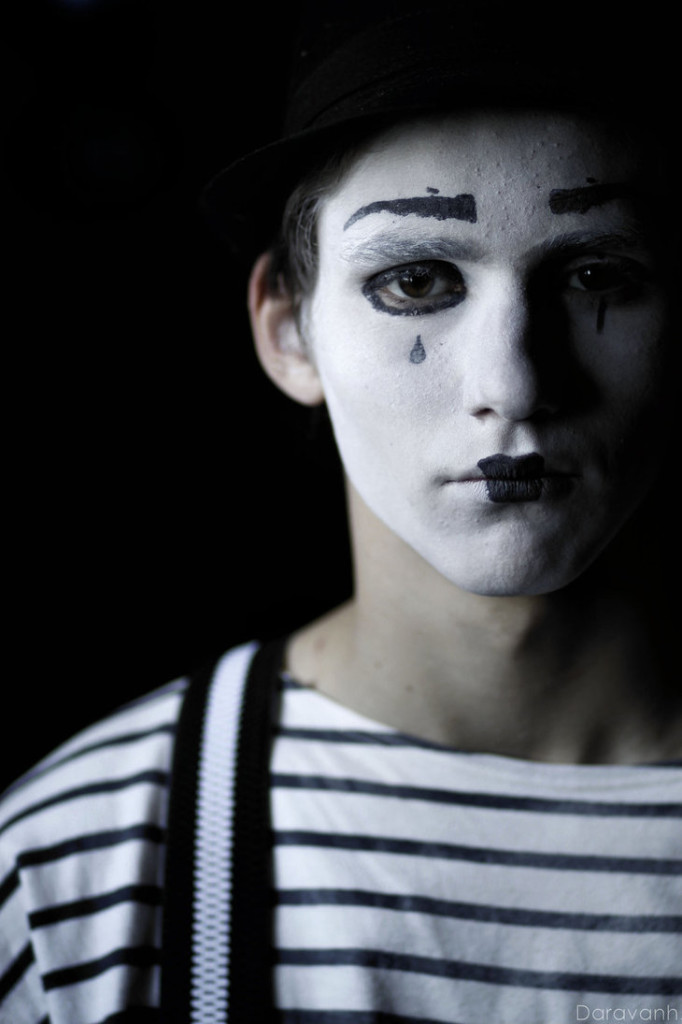 Mimes can be cool and that coolness can come out with the right makeup job. Treat and Retreat showed off this great idea!
13. Dr. Frank N Furter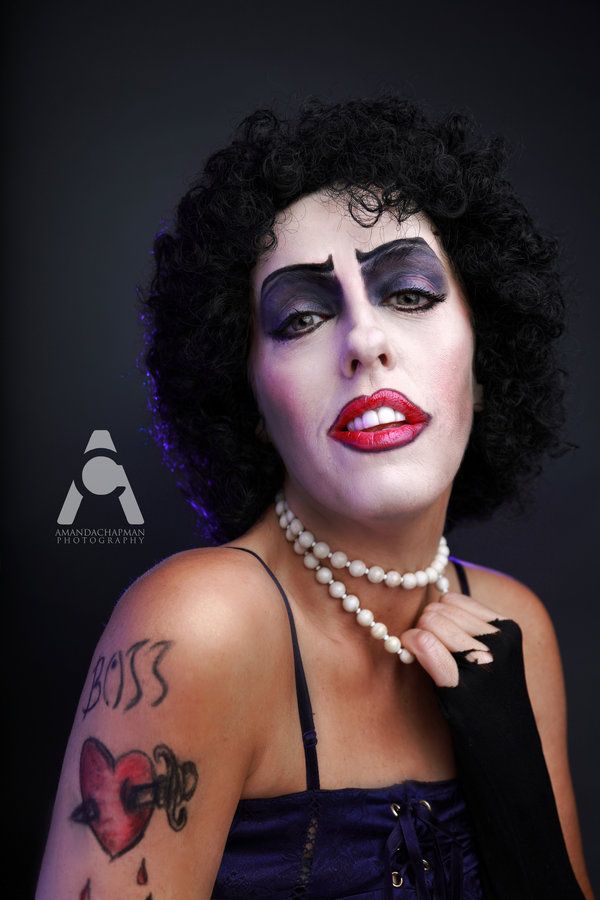 Who loves Rocky Horror Picture Show? Why not go as Dr. Frank N Furter and use this gorgeous photo we found on Pinterest as your inspiration!
14. Lizard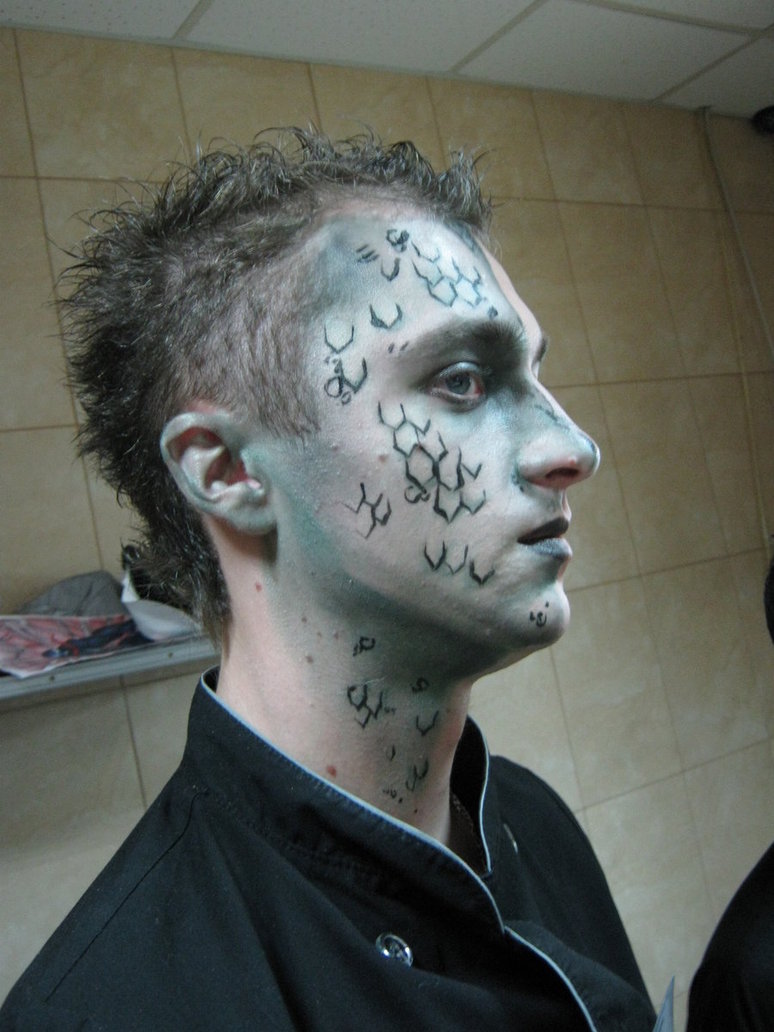 Deviant Art gives us some more great Halloween makeup ideas with this creepy lizard look that all the young boys will be fighting over.
15. Exposed Skull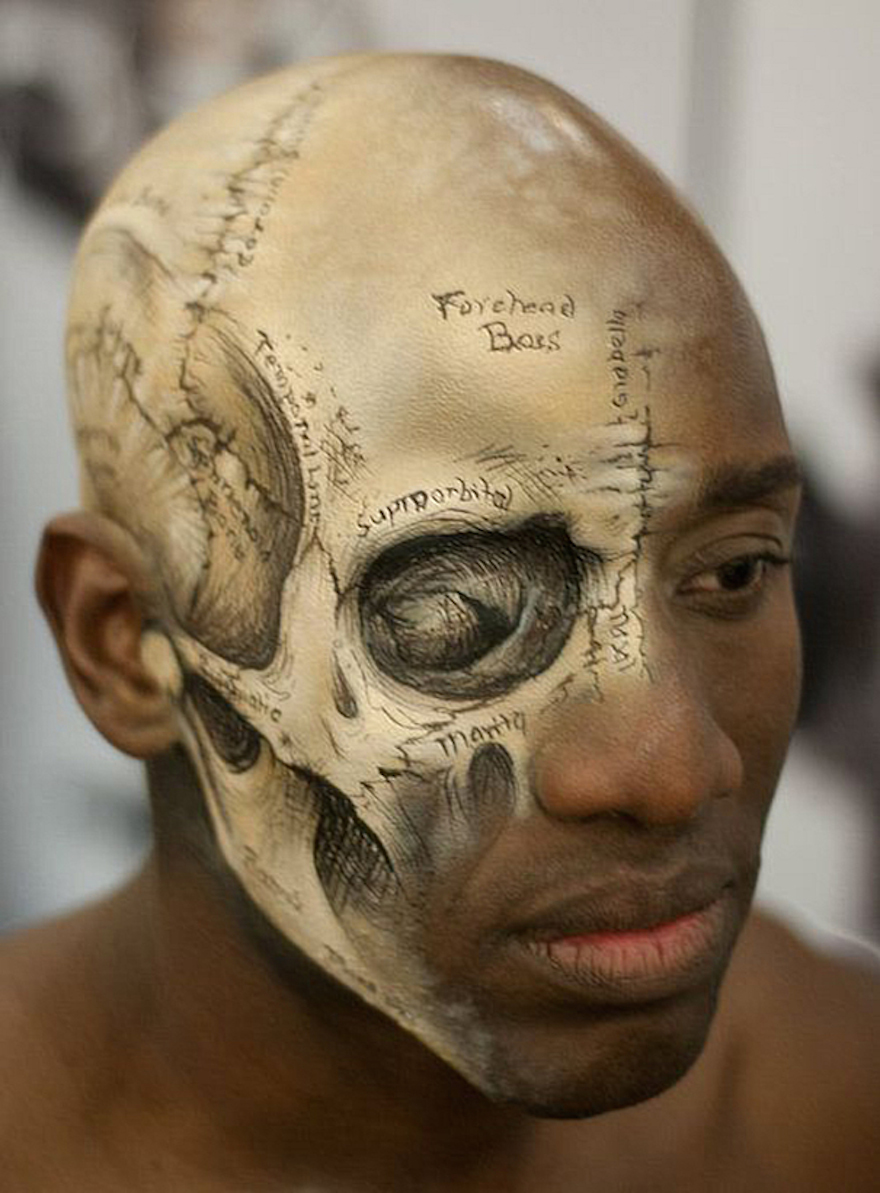 Earth Porm had this creepy, exposed skull idea among their inspiration and we had to feature its intricacy and scary Halloween flair!
16. Dog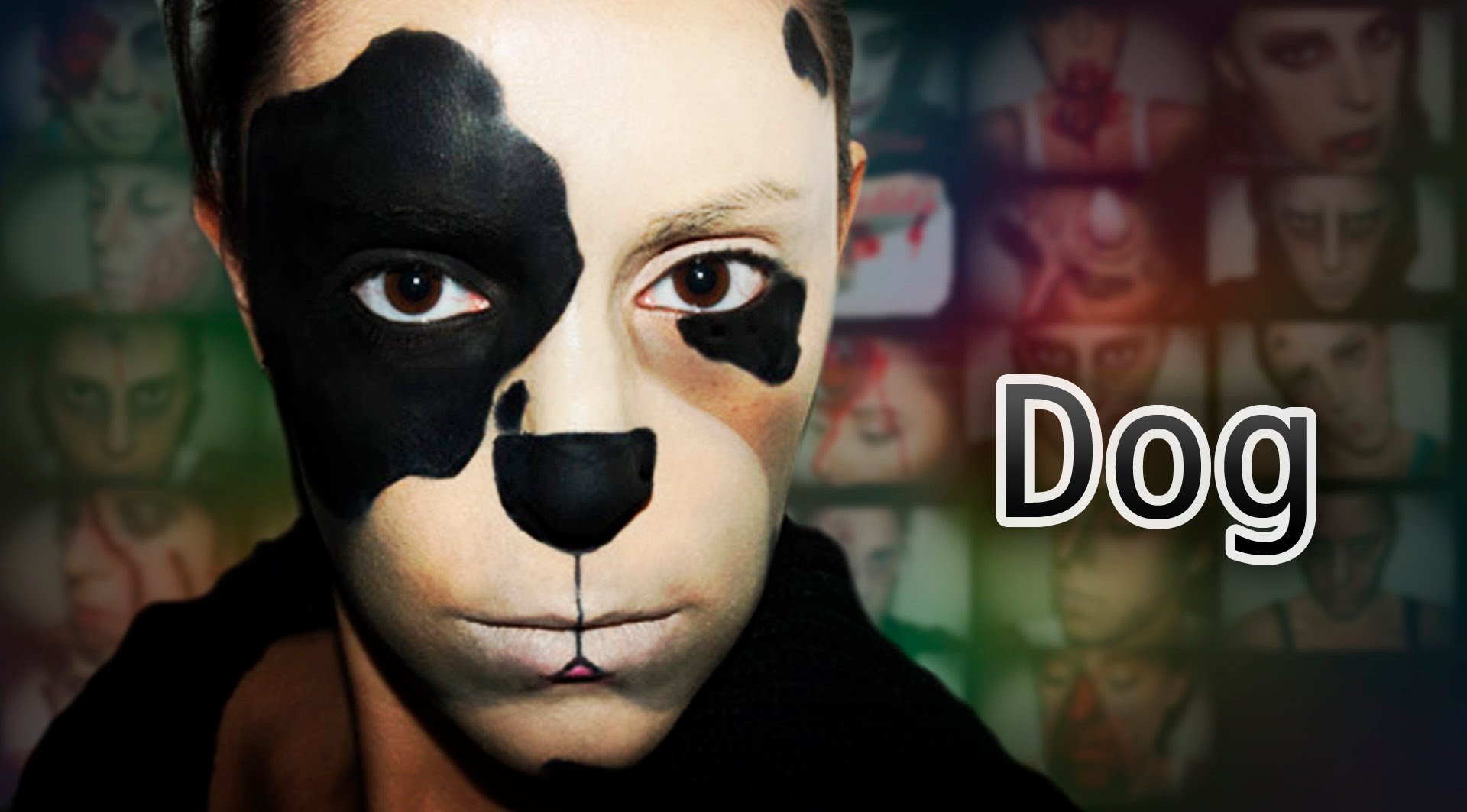 Check out this YouTube video as you learn how to create an easy and adorable dog face for your Halloween night out!
17. Werewolf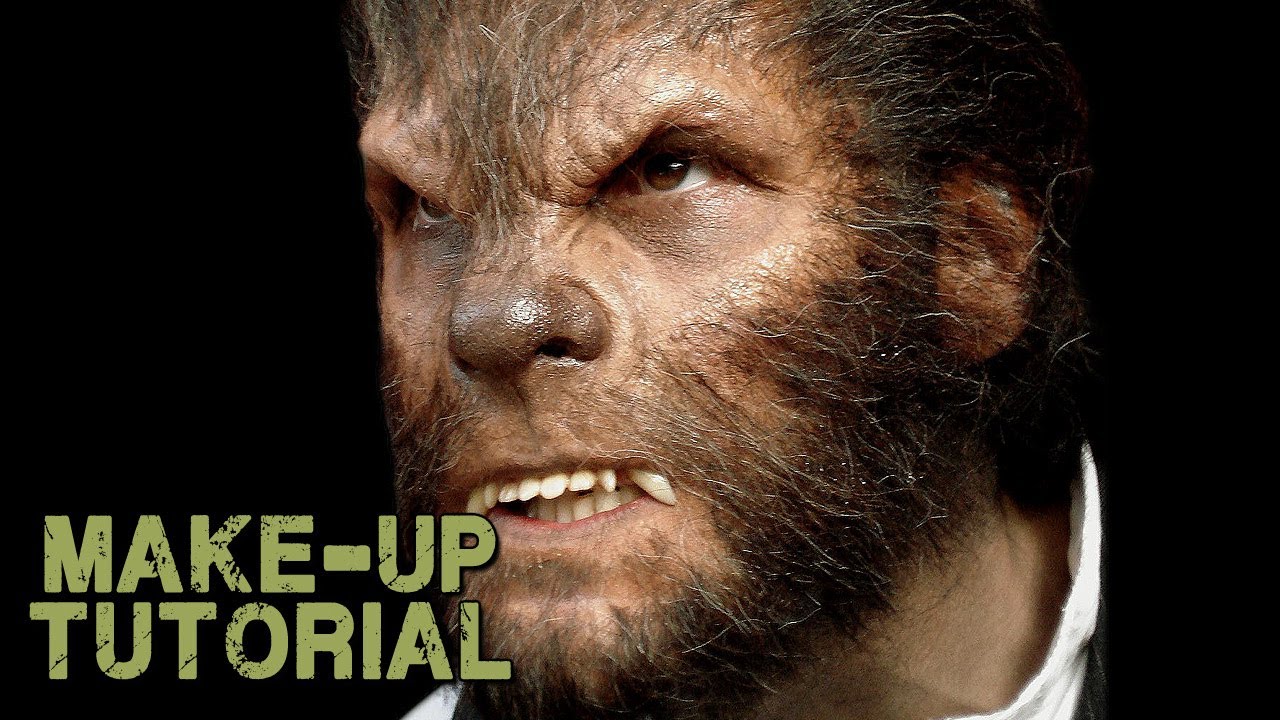 YouTube gave us some great makeup inspiration for those that want to trick-or-treat or party on Halloween night as a werewolf.
18. Beetlejuice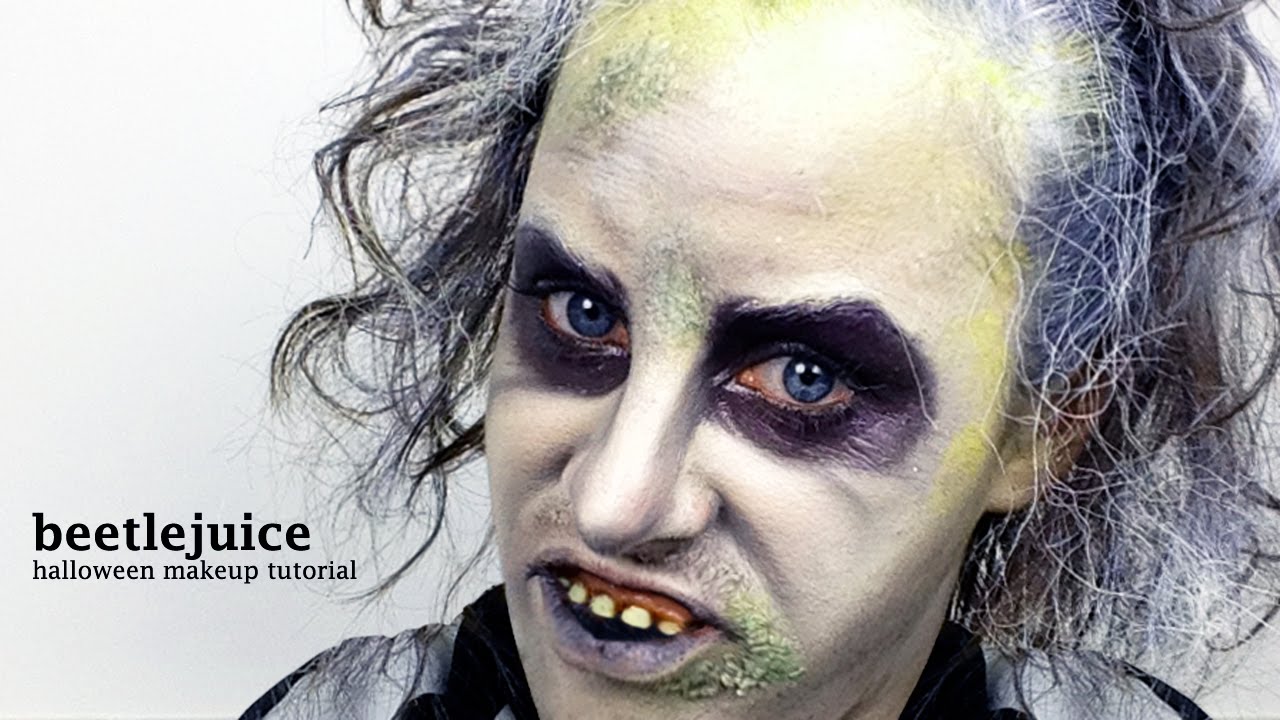 Over at Jen Pike's YouTube page, you'll find this awesome tutorial on how to create a Beetlejuice face that will stop everyone in their tracks.
19. Gollum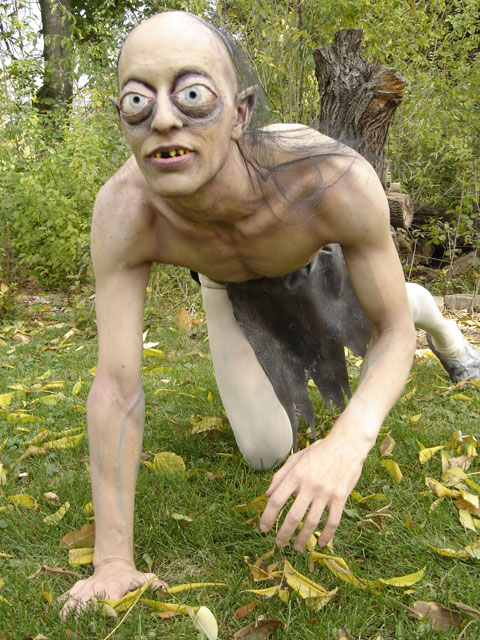 Threemu had this awesome inspiration on their site and we instantly fell in love with how great this makeup was done!
20. Clown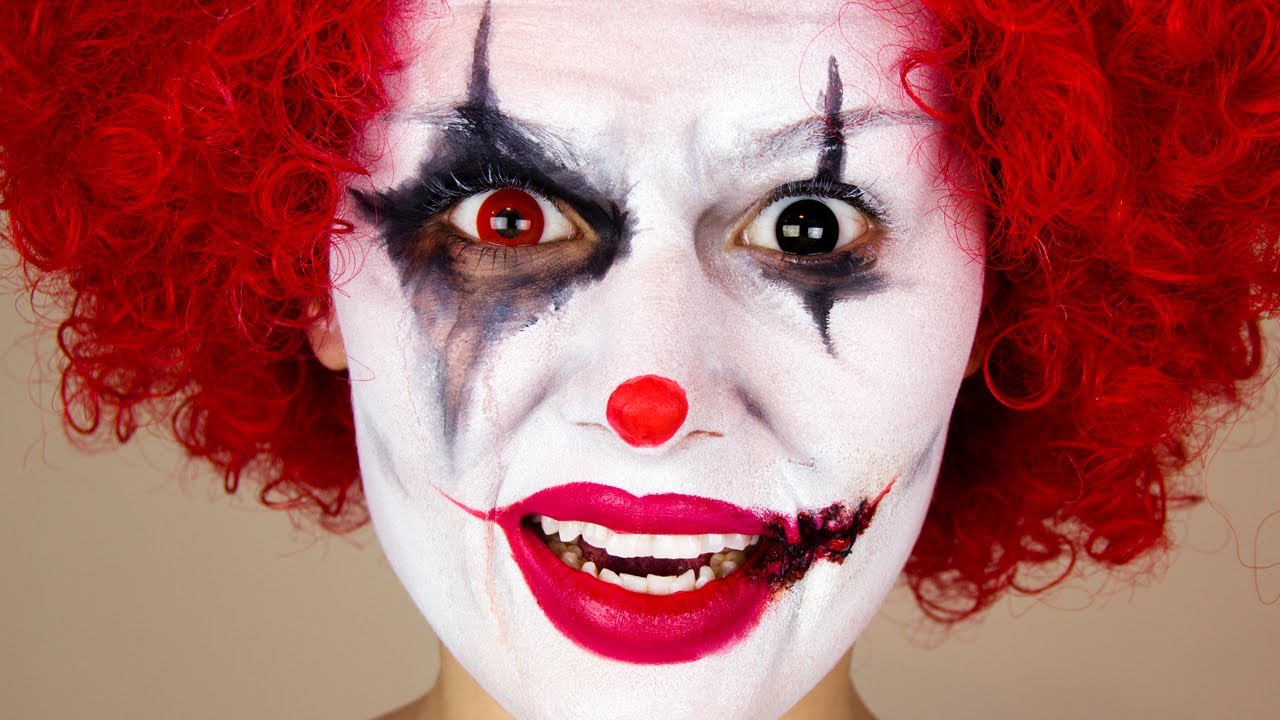 Boys and girls all over can join in the fun and be a creepy, scary, happy … any type of clown!
21. Groot
Melissa Bernard showed this tutorial on YouTube and we're in love with our favorite Guardians of the Galaxy character makeup!
22. Elephant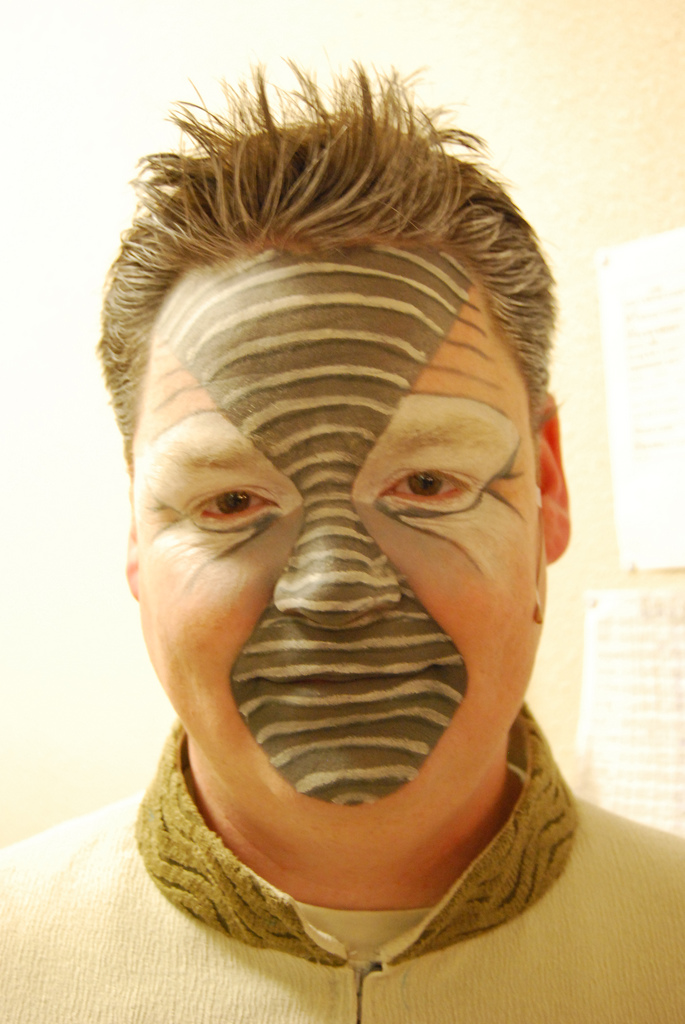 If you're dreaming of walking around as an elephant this holiday, try out this subtle nod to the majestic animal we found on Flickr!
23. Tin Man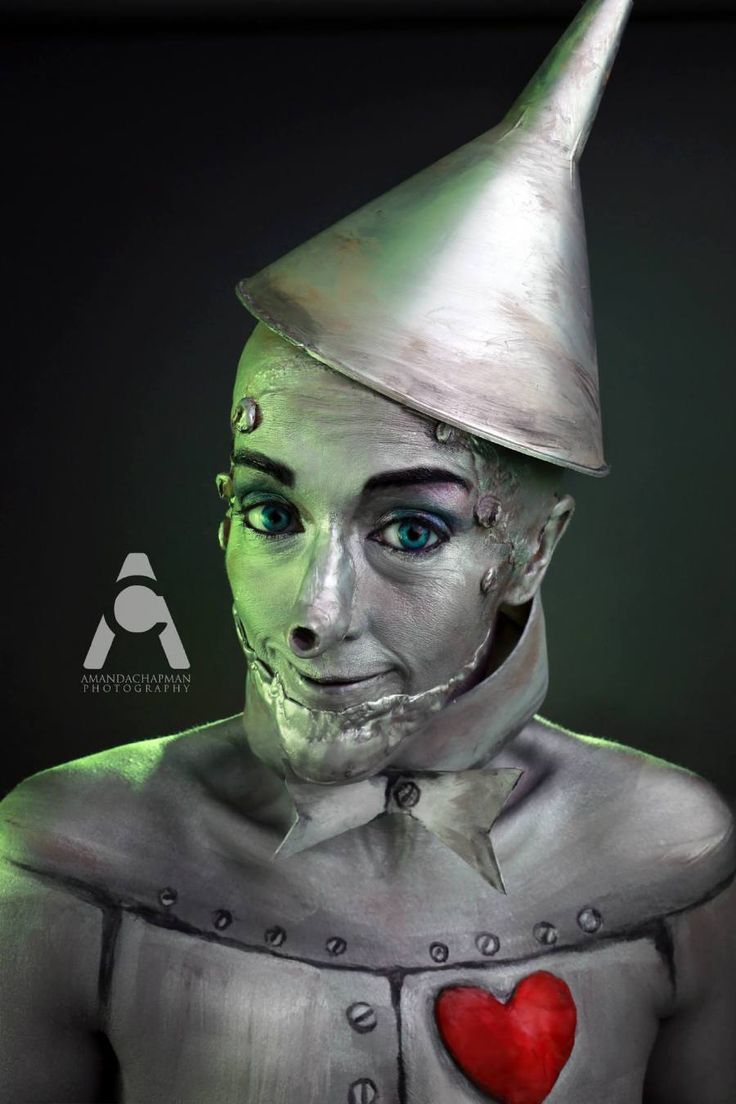 Go a bit outside-the-box and take it back to a classic movie as your Halloween inspiration. Be the tin man and grab ideas from this amazing makeup job found at Guff.
24. Jack Sparrow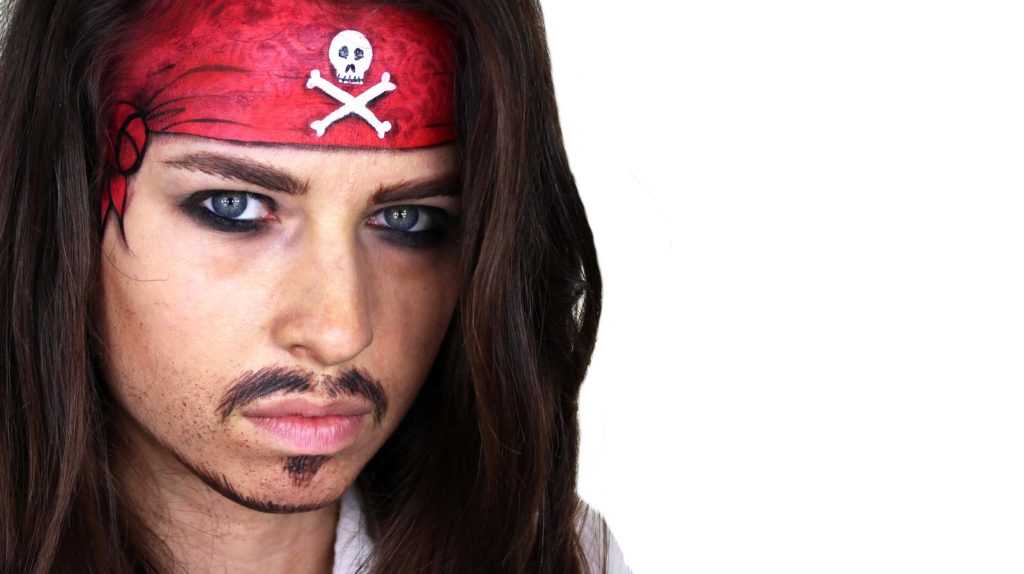 Here we have another YouTube video by Ashlea Henson that will show you how to turn yourself into Jack Sparrow for a night of fun!
25. Frankenstein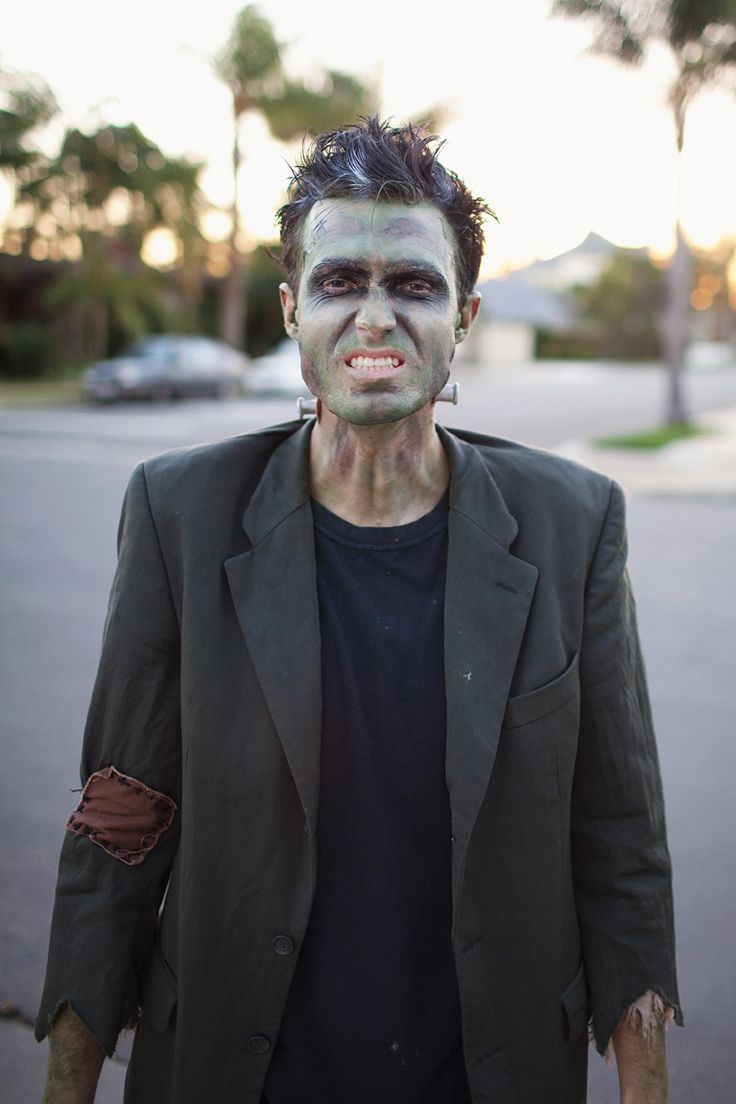 We found this pin on Pinterest and loved the idea for the men in our lives. Frankenstein is a classic look and his makeup is spot on!