As we're getting closer to the holiday season, it is time to start looking at the popular nail, makeup and hairstyle ideas. In today's edition, we bring you some standout metallic manicures that will help you shine through the festive days! Check them out and feel free to choose your favorite.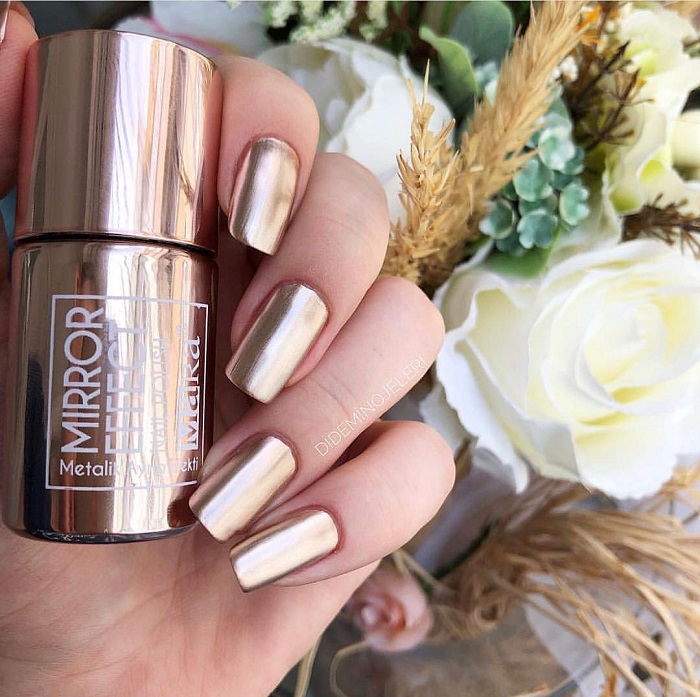 Whenever you think of metallic hues, gold is the first one that comes to mind. It is such a trendy way to upgrade your manicure for the holiday season.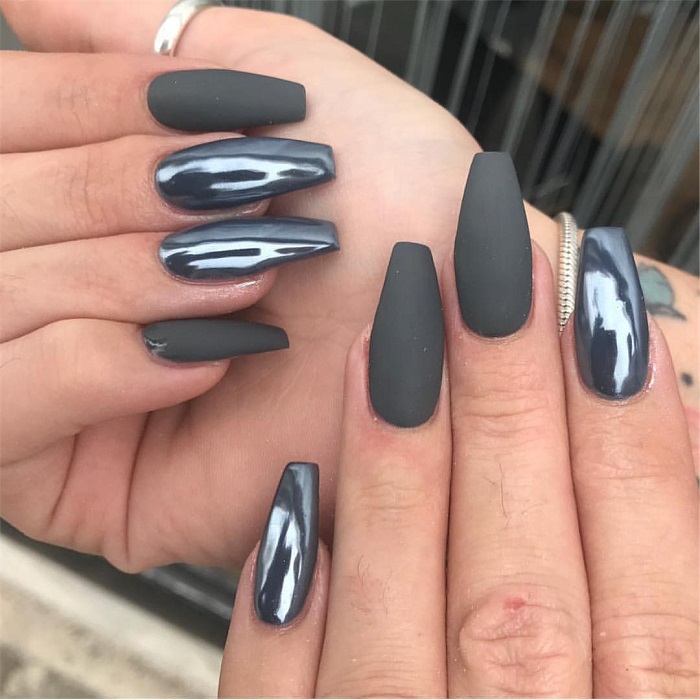 Combine matte and shiny nail art to achieve a statement look. This dark grey tone is so flattering that you'll want to rock it all winter long.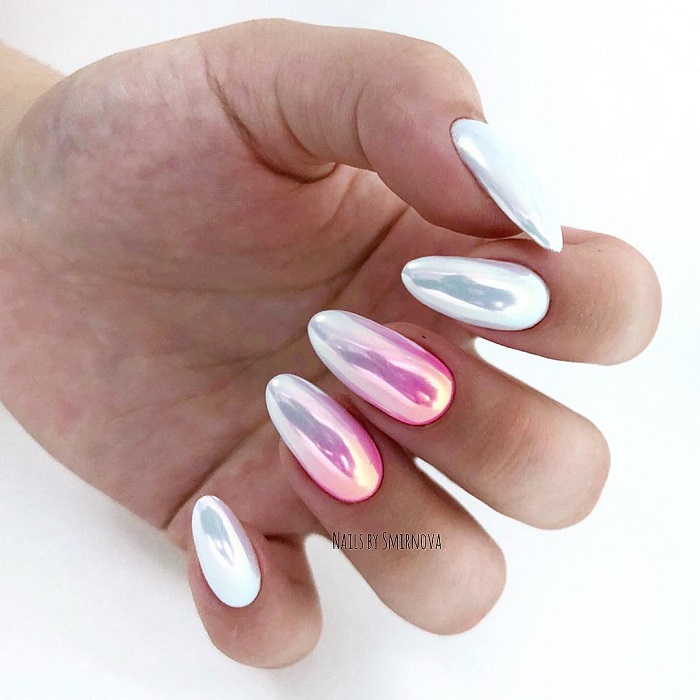 You can now work the ombre trend with metallic nail colors.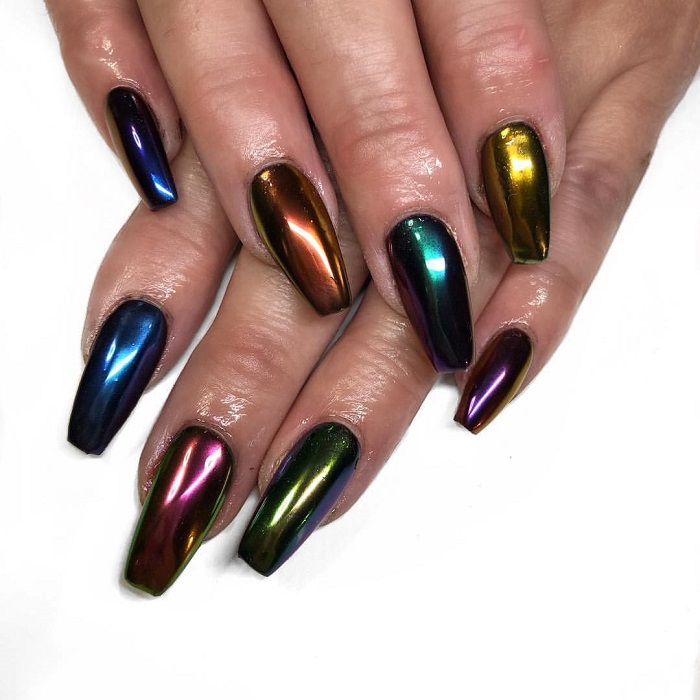 Don't settle for a single color, opt for all of them. This winter you can shine all the way by coloring your nails in a full range of gorgeous shades.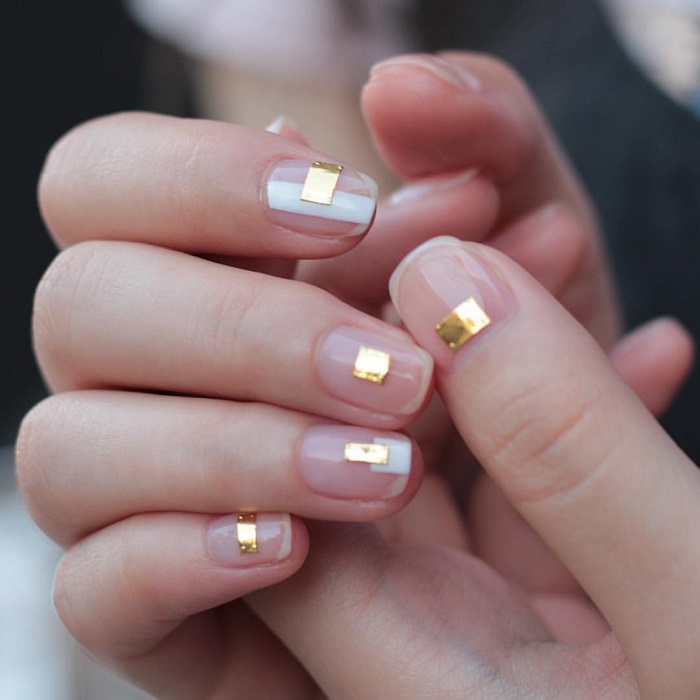 Minimalist nail art is always so gorgeous to look at! You can recreate this one in only minutes.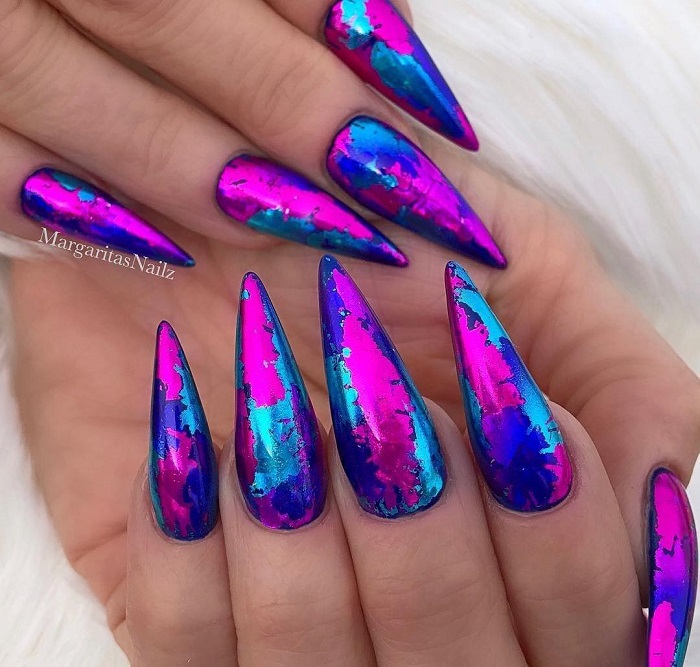 The bolder your nail colors are, the more you'll stand out. This design is meant for the bravest ladies out there who are never afraid of statement looks. Go for two stunning shades such as these and you won't be sorry.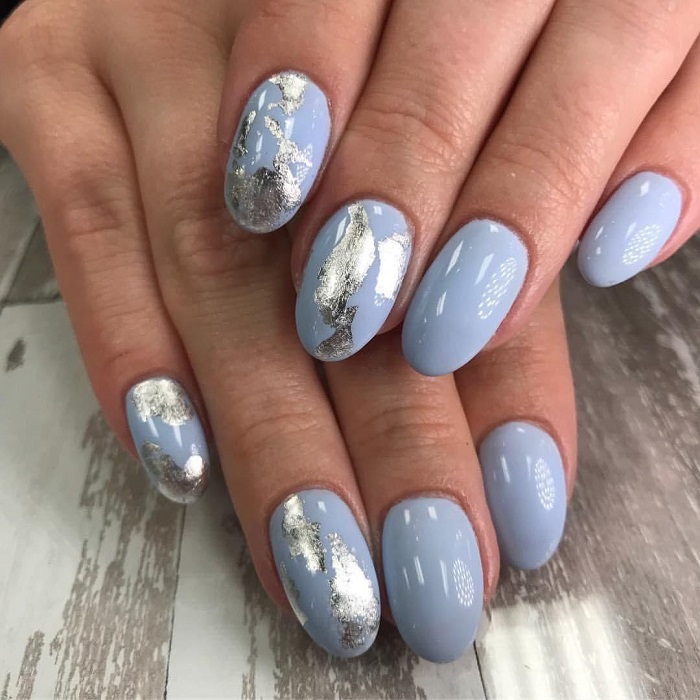 Elevate even the simplest manicure by adding eye-catching metallic foil details.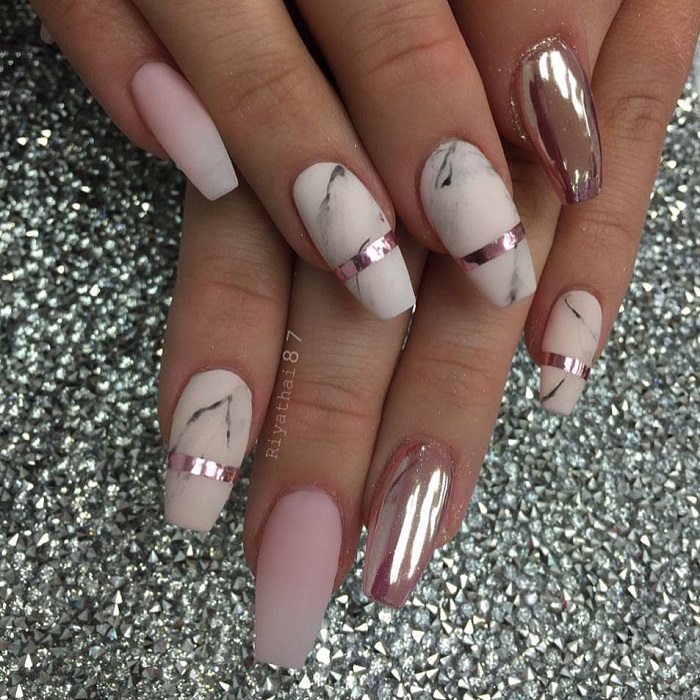 Yes, ladies, there is a way to work the marble nail design together with the metallic trend.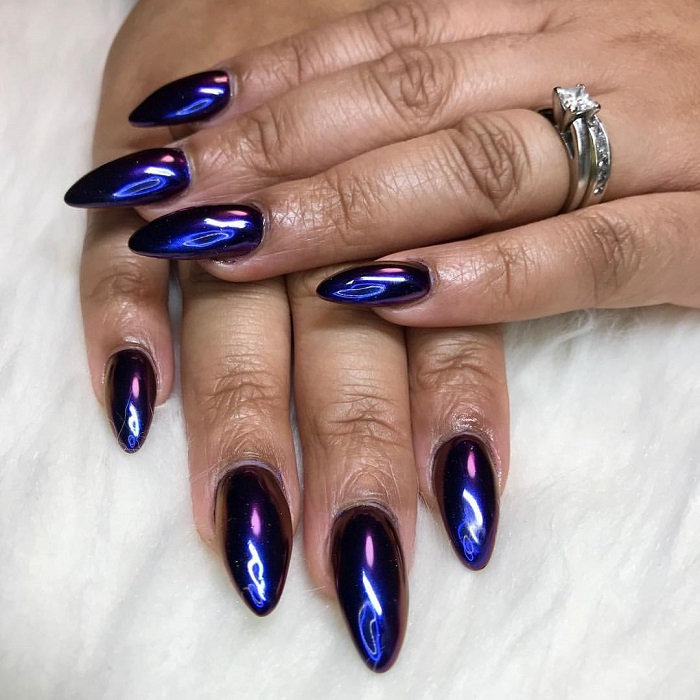 Metallic holographic art is so mesmerizing. The way that different shades shift and change will have you addicted all winter long.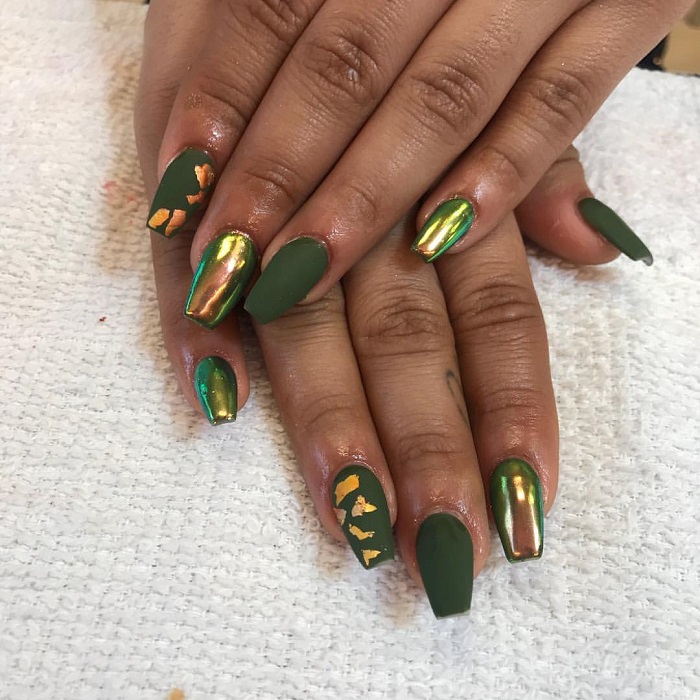 If you are crazy over winter colors, this fabulous olive green is what you should choose during the next nail appointment. Accessorize it with metallic hues to achieve a festive mani.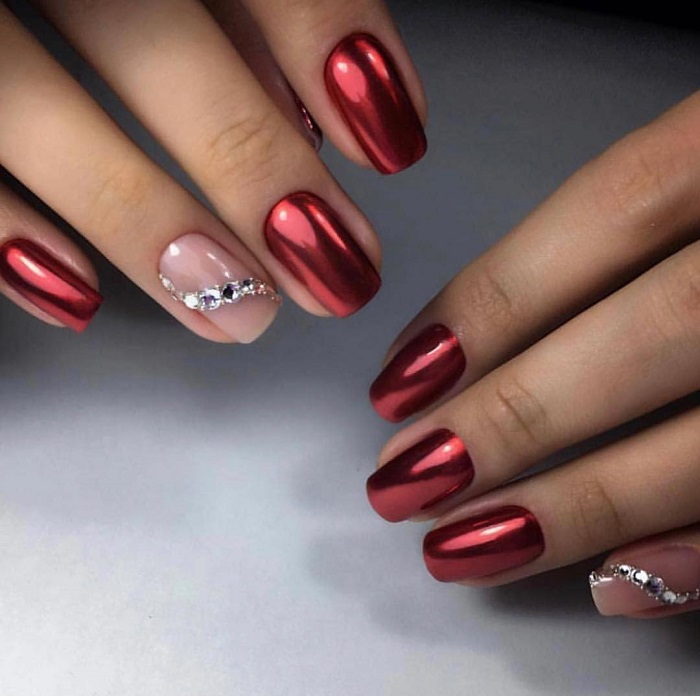 This rich red metallic shade is perfect for winter. Once you add some chic crystals to the nail art, you get the perfect holiday manicure.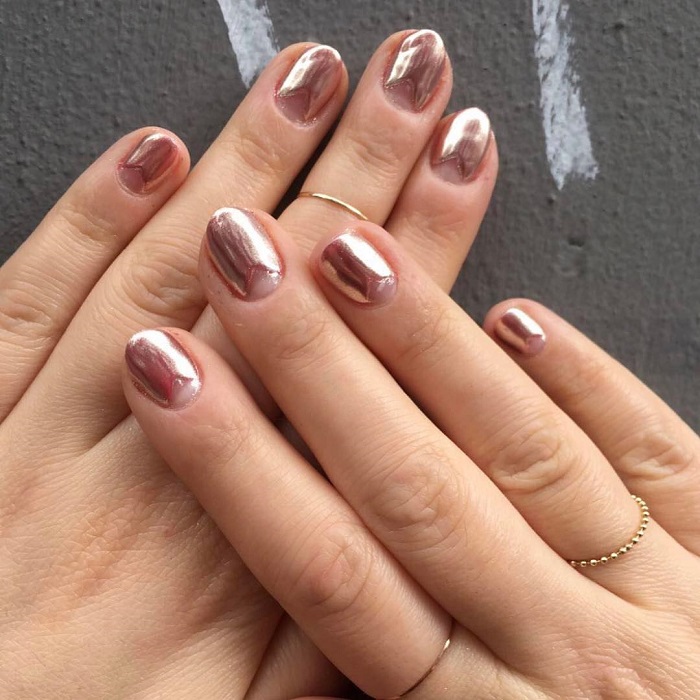 You can now mix and match the big negative space nail trend together with metallic shades! It will be a winning combo.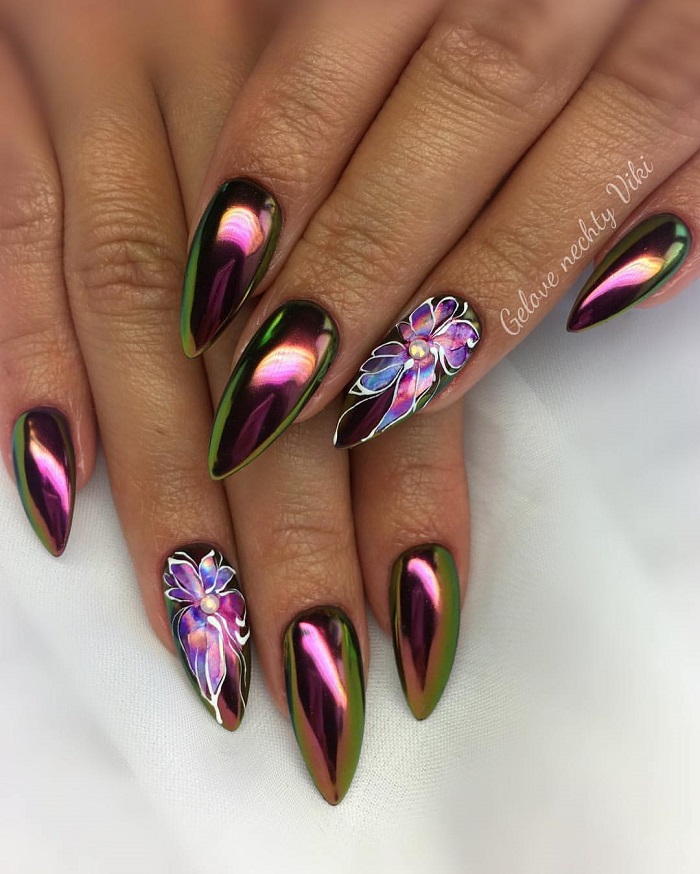 Choose a rich winter shade for your winter metallic mani and add some cute flowers to it. Everyone will want to copy this nail design.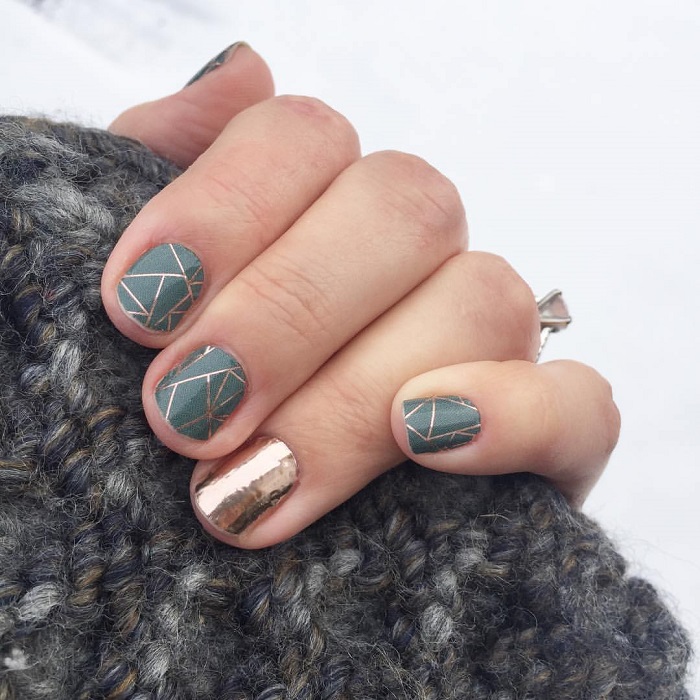 If you are obsessed with geometric nails, you can now upgrade them with metallic shades. Choose any single one that you like and start playing around.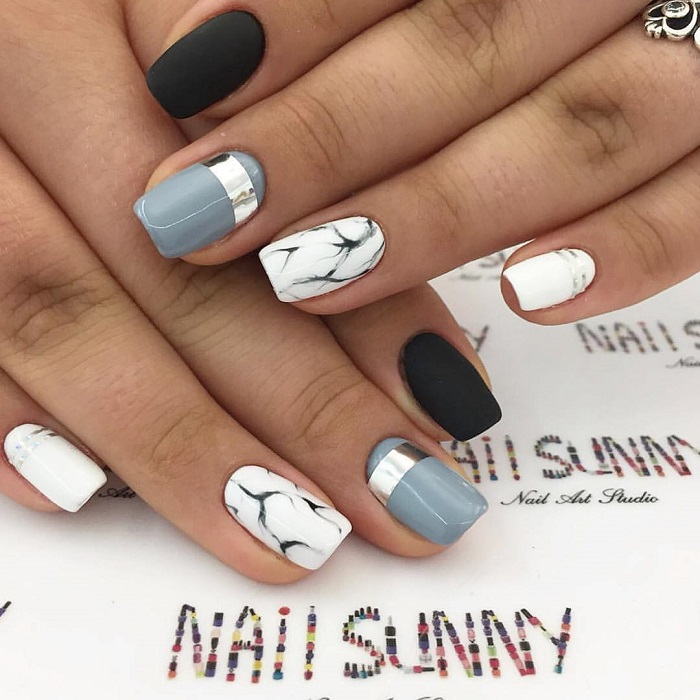 So many nail trends in a single manicure. Let's start with the popular marble design that won't seem to go out of style. There are also hints of matte which perfectly fit the final look. And last, but not least-metallic details!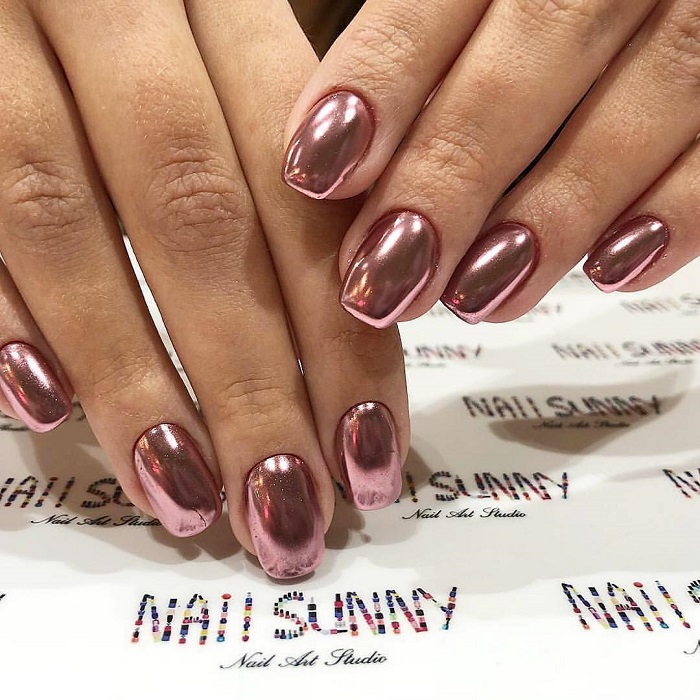 Let's finish with the all-time favorite metallic manicure. Nothing looks as good as rose gold.