Blue eyes are the dream of beauty lovers around the world; many people even purchase blue-tinted contact lenses in order to change the color of their irises to blue. If you're lucky enough to have naturally blue eyes, you should do everything you can to complement and accentuate their natural color with your makeup. There are many ways you can enhance the beauty of your blue eyes using special makeup colors and techniques.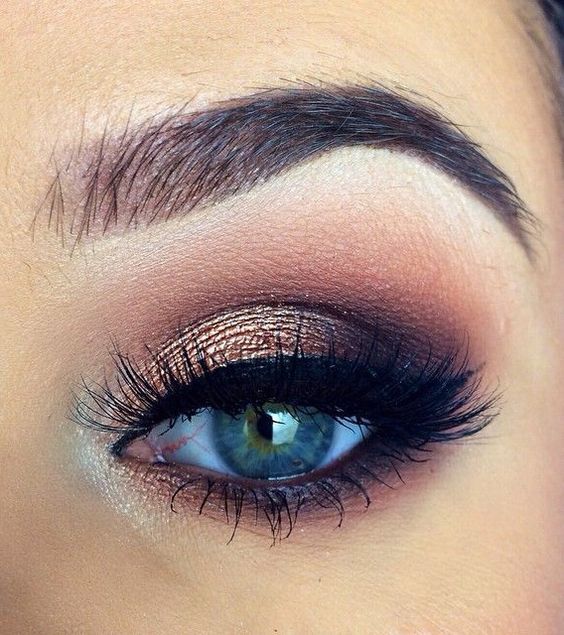 Read on to learn how to rock makeup for blue eyes to become a blue-eyed beauty with even more beauty.
1. Use Black Eyeliner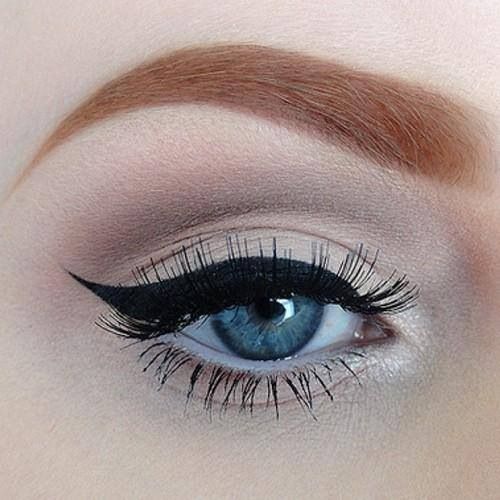 Blue eyes are cool-toned eyes that stand out beautifully when set against black makeup. If you have blue eyes, don't be afraid to go all out with dramatic black winged eyeliner. If you don't want your makeup look to be too dark and dramatic, you can also try gray eyeliner. Gray eyeliner is softer than pure black eyeliner but it still enhances your blue eyes wonderfully.
Just because black and gray eye makeup complements blue eyes doesn't mean that all cool colors do. In fact, many colors with cool undertones can make your blue eyes look gray. Because black and gray are such dark and dramatic colors, however, they make your blue eyes stand out and give them a bright and icy glow.
2. Try Smoky Eyes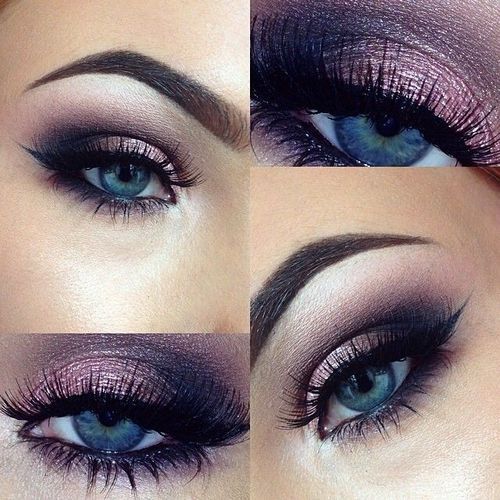 Smoky eyes is another trend that complements blue eyes flawlessly. The cool, dark colors within smoky eyes help make your blue eyes pop without washing them out or dulling them down like many other bright and dramatic makeup looks do.
To create the perfect smoky eye look for blue eyes, mix shades of black and silver with a dark shade of plum or navy to add some brightness and color to the look. When creating a smoky eye look, you should always start with the lightest colors nearest the inner corner of your eye to brighten your eyes and gradually darken the colors as you reach the outer edge of your eye. Also, blending is incredibly important when applying a smoky eye makeup look. Swirl a small eyeshadow blending brush in small circles across your eyelid to create a smooth and seamless finish for your smoky eye.
3. Go Pink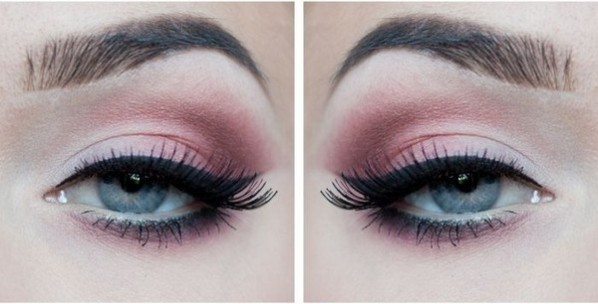 Pink makeup looks great with blue eyes. The warmth and brightness of the color makes blue eyes stand out. Pink is also an extremely versatile shade; you can use light pinks rather than super bright pinks to create a more neutral and natural look for simple everyday wear.
Frosted, pearly pinks look great within eye makeup looks for blue eyes. Use a creamy eyeshadow formula rather than a pressed or loose powder to achieve the frosted pink finish that really helps blue eyes pop. You should also try to incorporate pinky shades into your skin makeup. Light, velvety pinks work best to enhance blue eyes. Pair pale pink lipstick with a shimmery, pearlized pink blush or highlighter to create the perfect soft look to complement your blue eyes.
4. Skip the Blue Makeup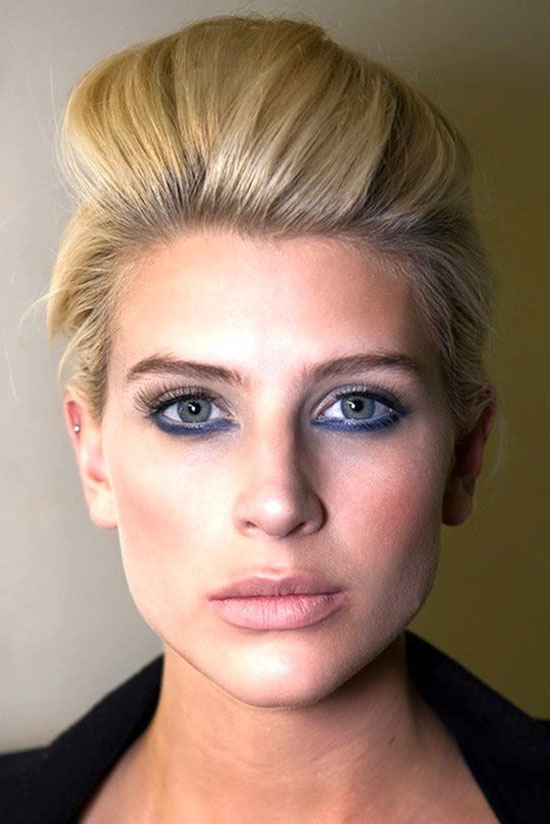 Unfortunately, blue makeup really doesn't work with blue eyes. If you have blue eyes, you should stay away from light and bright blue colors within your eyeshadow and eyeliner, even if you just use them as accents. Blue makeup is usually much brighter and more intensely pigmented than your natural blue eyes, so putting blue makeup right next to your blue eyes can wash the blue out of your eyes and make them appear dull and gray.
If you're truly in love with blue makeup, you don't necessarily have to give it up forever just because you have blue eyes. Just try to stay away from light and bright blues like powder blue and turquoise. Instead, use darker blues in shades of deep navy for your eyeliner or eyeshadow accents to prevent washing out the beautiful color of your blue eyes.
5. Apply Warm Eyeshadow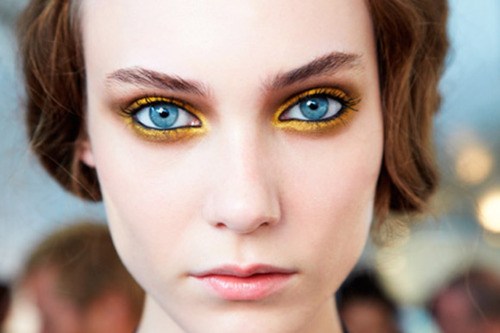 If you're searching for the perfect shade of eyeshadow to pair with your blue eyes, try warm eyeshadow colors such as gold, copper, or even orange. If you coat your eyelids in warm colors, the warmth of your eyeshadow will help counteract the cool tones within your blue eyes to create a brighter finish that helps your eyes look even more blue.
You can pair warm eyeshadow colors of any shade with blue eyes. Warm eyeshadows with shimmery finishes look especially beautiful with blue eyes. Try a light, pearly champagne color on the inner corners of your eyes to brighten them and gradually deepen the colors to a burnt golden as you near the outer edges of your eyes.
By taking advantage of the simple tips in this post, you will never again unintentionally wash out the color of your blue eyes. Use these tips to learn how to rock makeup for blue eyes to enhance their natural color and help them appear brighter and even more blue.
Rose glitter eye makeup for blue eyes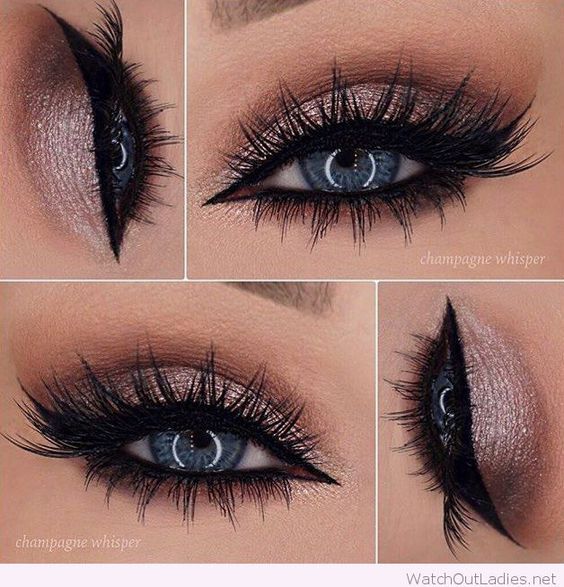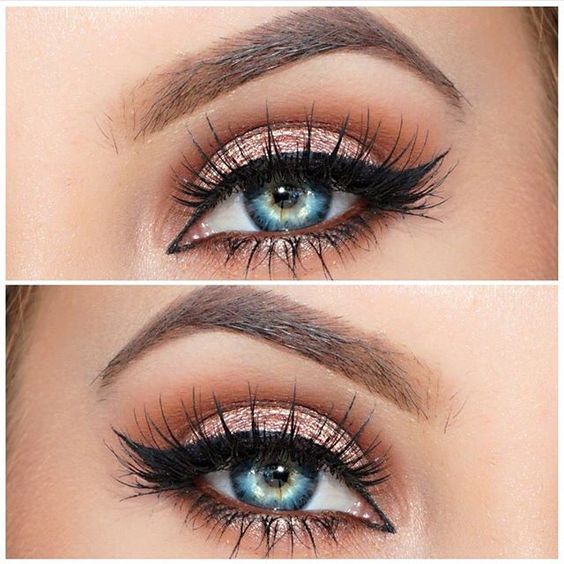 Easy step by step makeup ideas for blue eyes – For Blue Eyes For Striking, Beautiful Looks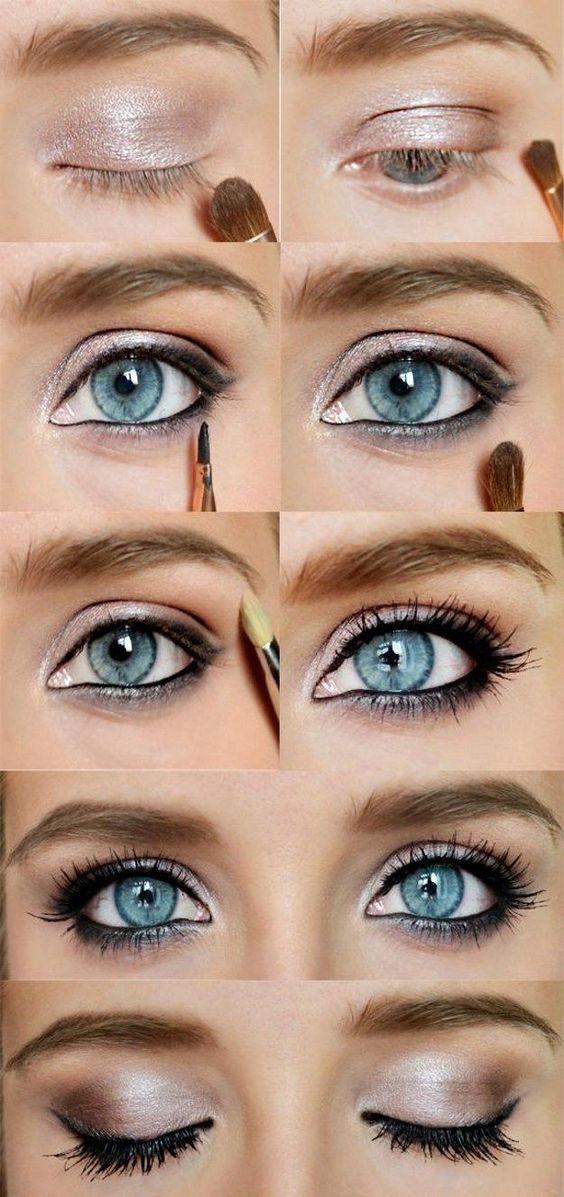 Step by step blue eyes makeup tutorial for beginners

Simple everyday look for blue eyes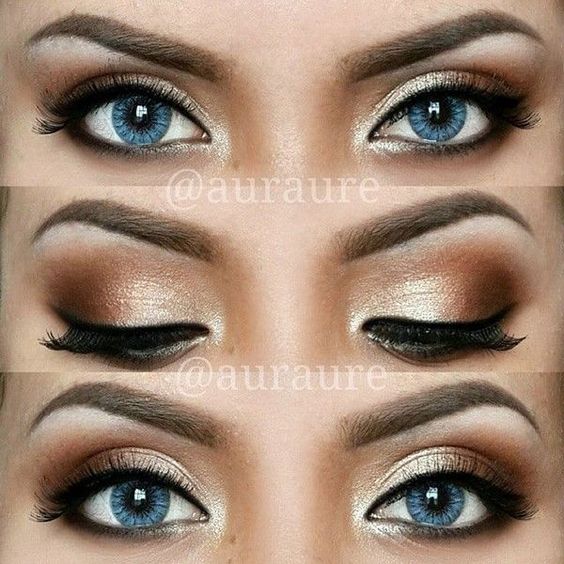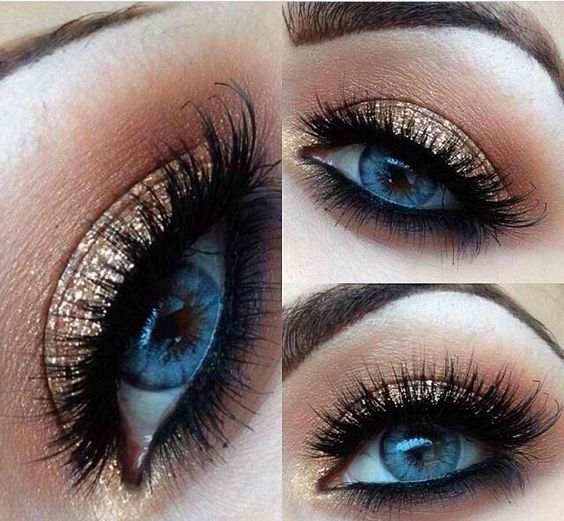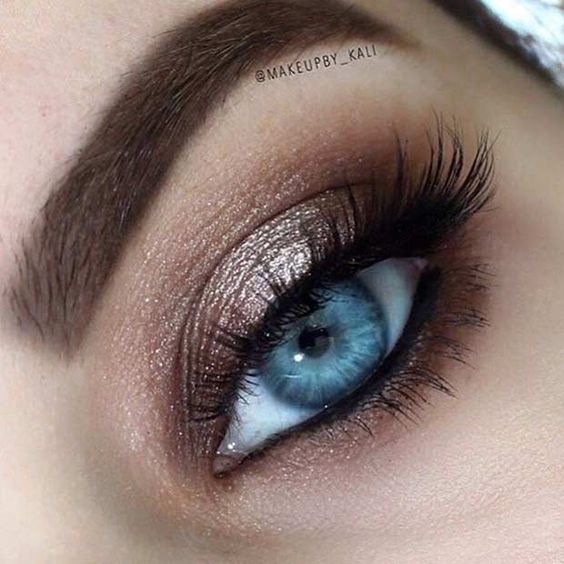 Berry tones smokey eye