What Is Halo Eye Makeup
Halo eye makeup is a beauty trend that has recently gained immense popularity in the makeup world.  Halo eyeshadow, also called spotlight eyeshadow, involves nothing more than applying your eyeshadow in a specific shape and choosing an optimal color placement for your eye makeup. The point of halo eyeshadow is to make your eyes appear naturally larger, wider, and rounder. This eye makeup technique complements any eye shape and can be applied easily to any lady.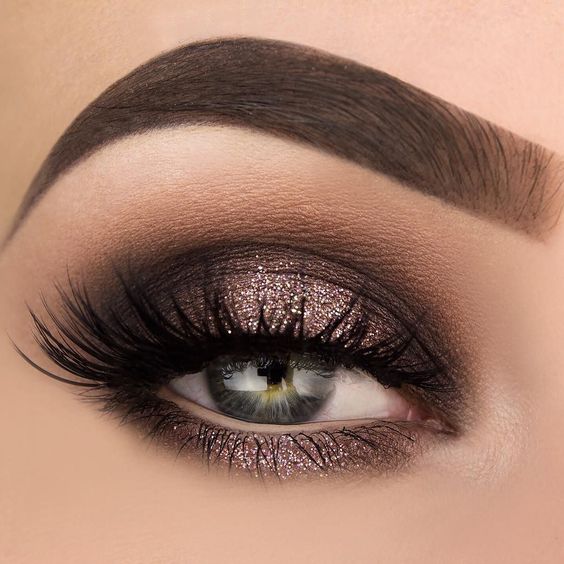 Fortunately for those who aren't beauty professionals, this trend is actually very easy to follow. In fact, most beauty beginners naturally tend to apply their eye makeup in a halo shape because it is one of the simplest and most intuitive shapes for your eyeshadow. Learning how to rock halo eyeshadow just entails perfecting this intuitive shape in order to help your eyes and eye makeup look as beautiful as possible.
How to Rock Halo Eye Makeup – Halo Eye Makeup Tutorial
1. Prime First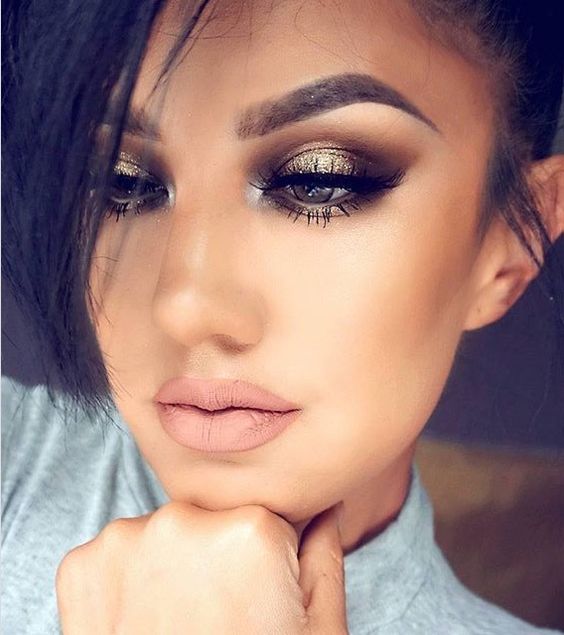 Priming the area you plan to apply your halo eyeshadow is just as important as actually applying the eyeshadow. If you don't sufficiently prime your eyelids before applying your makeup, your makeup will likely crease and fade much more quickly than you'd like.
Prime your eyelids and lower lash line with a high-quality eyeshadow primer. Use a brightening or shimmery primer to help your eyes look larger from the start. After your primer dries, blend a light neutral shade of eyeshadow up from the bottom of your eyelid to your crease. This neutral shade creates a great foundation for the rest of your eyeshadow.
2. Choose Colors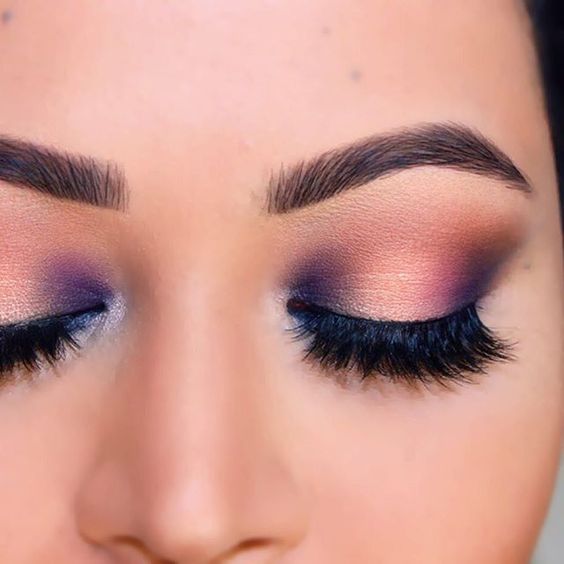 You can use any colors you want to create your halo eyeshadow look. Many women create beautiful halo eye makeup looks using light or dark colors with matte or shimmery finishes. There are no specific rules when it comes to choosing the colors you want to use.
However, you should choose four shades: a light color, a dark color, a medium color, and a neutral. You can create any color scheme you want. Just make sure that whichever colors you choose include the variety of shades listed above.
3. Use the Right Brushes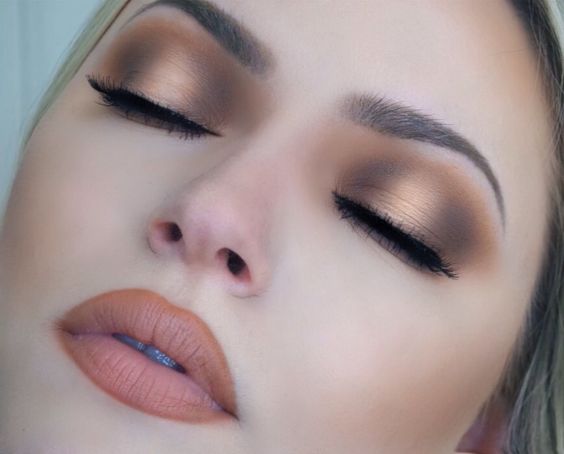 Blending is an important part of creating a gorgeous halo eyeshadow look. Use a larger, fluffy brush when you're applying neutral or lighter colors to large regions of your eyelid. When adding darker, more concentrated shades to your look, use a tapered blending brush(best brushes) to reduce fallout and keep your makeup looking precise.
4. Place Your Colors Correctly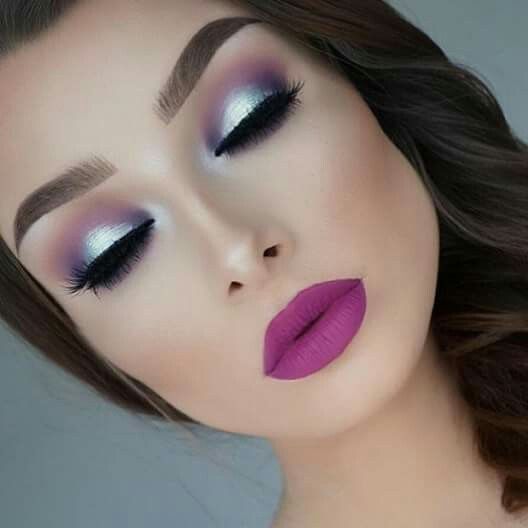 There are specific places where you should apply your different eyeshadow colors when creating a halo eye makeup look. First, apply a neutral color across your crease. Then, apply a medium shade into the inner and outer thirds of your eyelid and carefully blend a darker shade into these regions.
Do not apply any product to the center of your eyelid until you have darkened the inner and outer thirds of your eyelid. Then, use a light shade across the center of your eyelid to brighten up your eyes. This specific shade placement ensures that your eyes look as large and round as possible by the end of the process.
5. Don't Forget the Lower Lash Line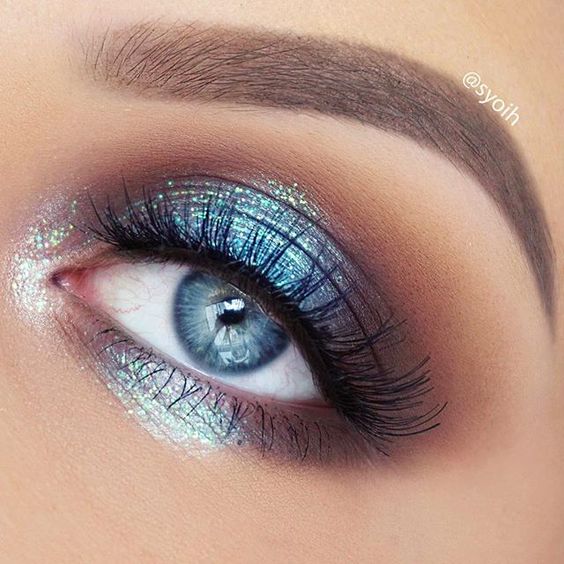 Mimic the shade placement of the eyeshadows on your eyelid along your lower lash line to finish off your halo eye makeup look. Use a lighter color in the middle and darker shades near the inner and outer corners of your eye. Make sure to blend the shades seamlessly using a small smudging brush (best brush sets).
6. Add Highlighter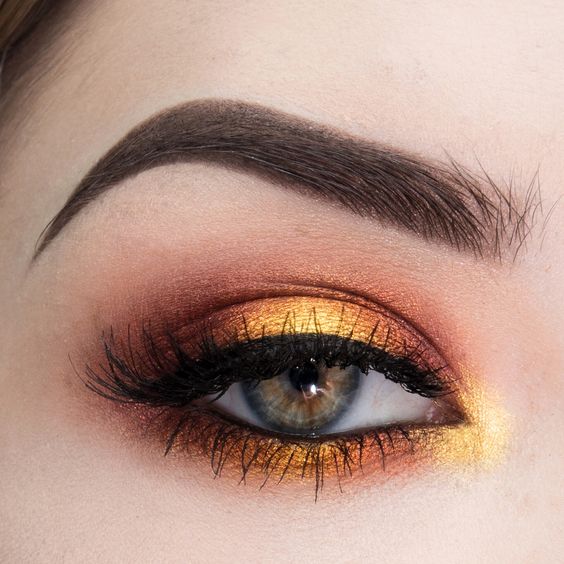 Halo eyeshadow creates a bright, ethereal look. Enhance the brightness of your eyes and help them look larger and wider by adding highlighter to your eye makeup. After you finish applying your eyeshadow to your upper eyelid and lower lash line, apply highlighter to the inner corners of your eyes.
Use a shade of highlighter that complements the colors you used in your halo eye makeup look. Blend the highlighter out around the inner corners of your eyes. If you want to brighten your eyes even more, extend the highlighter in a layer along your lower lash line.
7. Skip the Liner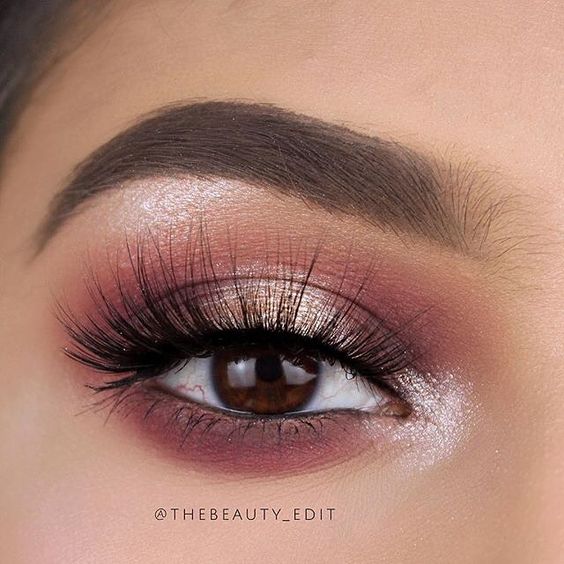 The point of halo eyeshadow is to make your eyes appear larger and rounder. While winged eyeliner or another style of thick, dramatic liner is beautiful, it doesn't pair well with halo eyeshadow because it counteracts the enhanced roundness and wideness of your eyes.
Try skipping eyeliner altogether when you wear halo eyeshadow. It will save you time and ensure that your eyes look as wide as possible. Just curl your lashes and swipe on a coat or two of mascara instead to draw even more attention to your eyes.
Halo eyeshadow is as trendy as it is simple. On mornings when you're running late for work but still want to look gorgeous, try this look to enhance your natural beauty while still making it out the door on time.