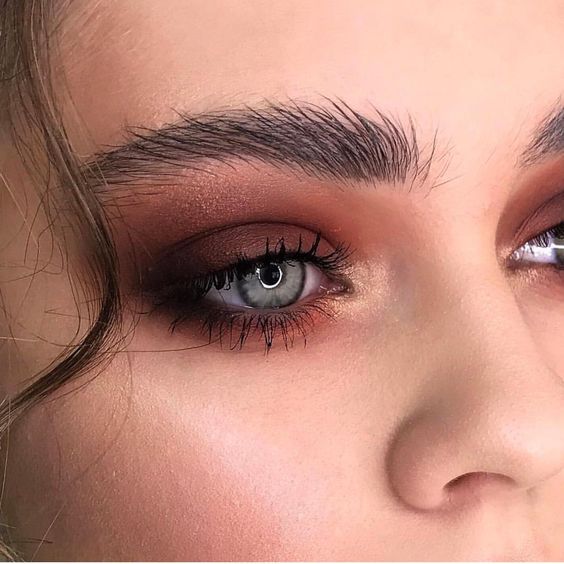 In the modern beauty world, it seems like everyone is obsessed with their eyebrows. Therefore, it's no surprise that new, out-of-the-box brow trends keep cropping up and seem to get bolder and wilder with each season that passes.
Take a page out of the books of beauty gurus, models, and celebrities and try getting a little more creative with the way you style your brows. You might not want to rock most of these bold brow looks to work or the grocery store, but these wild brow trends are a lot of fun to try for yourself for a special event or just an Insta selfie photoshoot.
1. Wavy Brows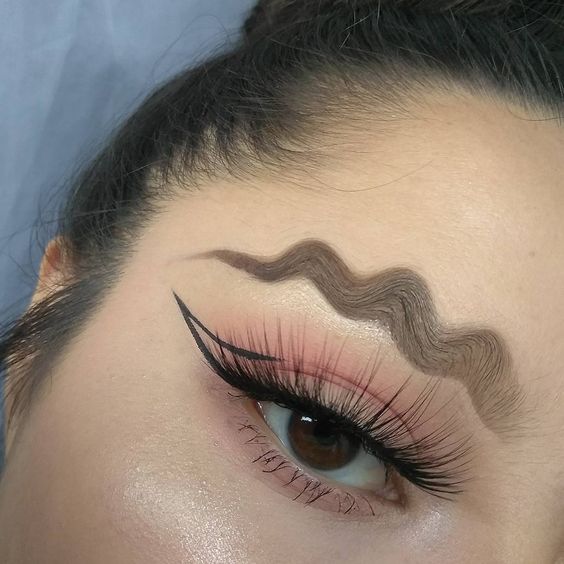 Wavy brows are one of the most controversial brow trends that has recently swept through the pages of fashion magazines and the channels of popular beauty vloggers. Many fashion and beauty lovers who have spent years perfecting their smooth, clean-cut brow look seemed to take personal offense at the rising popularity of brows purposely teased into a squiggly shape.
Try wavy brows for yourself with a standard brow pencil, a large amount of strong, clear brow wax, and an eyebrow comb. Use your brow pencil to draw waves, or squiggles, above and below your brows. Shape your eyebrows hairs to fit the squiggles you've drawn by combing and securing them with clear brow wax. Give your wavy brows a clean finish by outlining their wavy shape in concealer with  a small angled brush.
2. Cut Carving Brows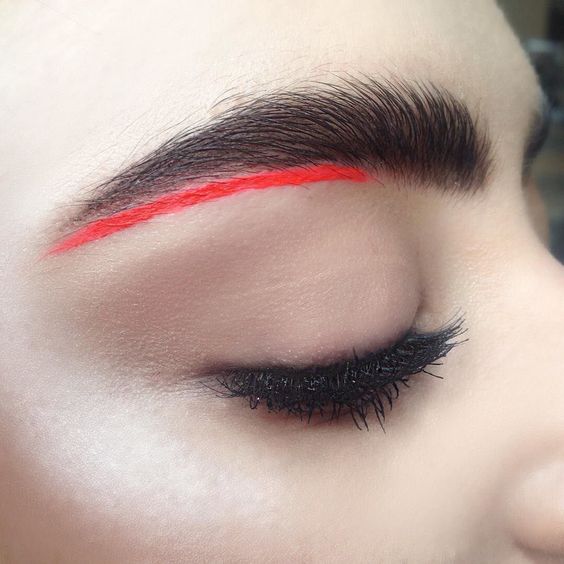 Cut carving brows are a contemporary, graphic look with a bold, modern style. They're also very easy to create and don't actually involve manipulating your actual eyebrows much at all.
Start this look with your standard brow styling routine with the powders, gels, or pomades that you normally use. If you don't usually apply any product to your brows, comb clear brow gel through them to smooth and secure them. Use pencil or gel eyeliner to outline the outer edges of your brows with a bold line that starts at the top of your brows' arches and outlines their tails to create a sharp underline that extends to the inner edges of your eyebrows. Use a small damp makeup sponge to blend your liner outward for a softer, smudged look. Blend a thin line of concealer into the space between your brows and their outline to create a bolder, cleaner, finish.
3. Feathered Brows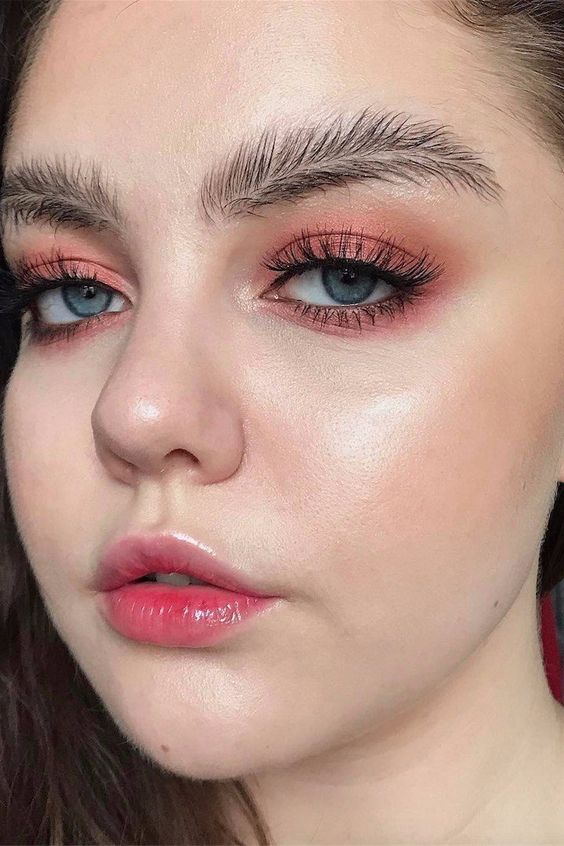 Feathered brows create a whimsical, fairy-like finish that looks like it came straight out of a storybook. This bold brow look is also extremely easy to pull off.
Start by combing a liberal amount of clear brow wax through your brows. Use the pointed bottom of a brow comb to draw a straight, horizontal part down the center of each brow. Using more brow wax if needed, comb the hairs above the part upward and those below the part downward to create a feather-like look. Use an eyeshadow brow to dust tinted brow powder over your hairs for a matte finish that counteracts the greasiness from the wax.
4. Rainbow Brows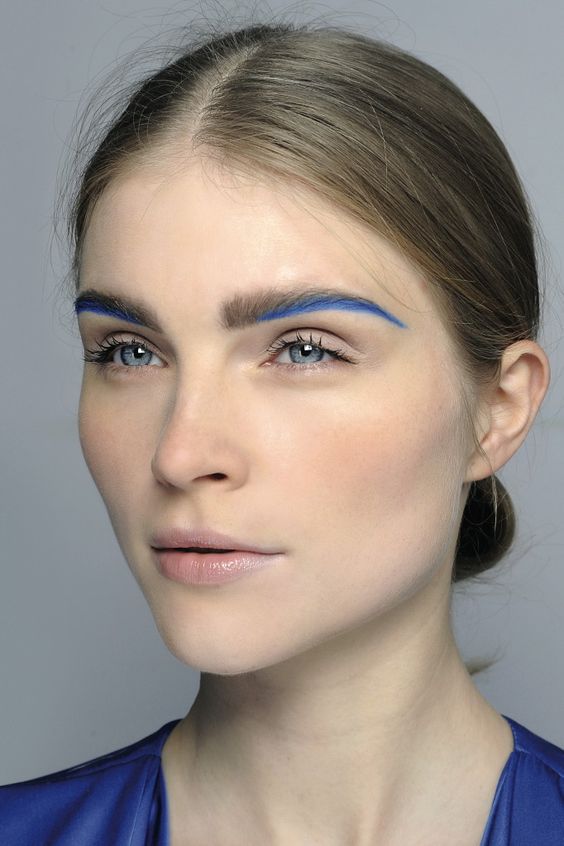 Rainbow brows are just as straightforward and "out there" as they sound. Use a stiff, angled makeup brush to apply sections of colored eyeshadow powder in a rainbow pattern from the inner edge to the tail of your brows. Comb clear gel or wax through your brows to blend and secure the colors and finish your look by outlining your brows in concealer to minimize fallout.
You don't have to stick with a rainbow pattern to rock colorful eyebrows. Choose any two or three complementary colors to create your own personalized colorful brow look. For a tamer finish, apply your regular brow product shade up to the arch of your brows. Then, blend a single colorful shade in from the arches of your brows to the tails.
5. Bleached Brows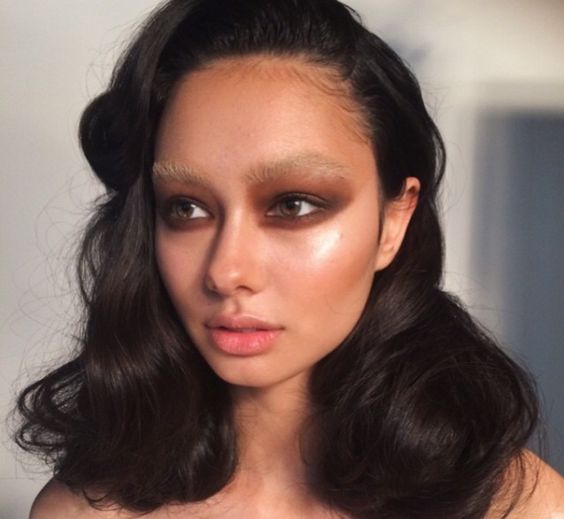 One of the recent brow trends that has received some of the most attention on the runway and in prominent fashion magazine spreads is bleached brows. The goal of this brow trend is to make it look like you actually don't have any eyebrows at all.
You could go all the way and permanently bleach your brows. However, you don't have to take such drastic action to try out this trend. To fake bleached brows for the same invisible finish, smooth your brows down against your skin to create a flatter surface. Use a makeup sponge to blend a generous amount of concealer over your brows to help them match the rest of your skin tone. Give your bleached look a smooth, polished finish by gently combing another layer of clear gel through your brows.
6. Christmas Tree Brows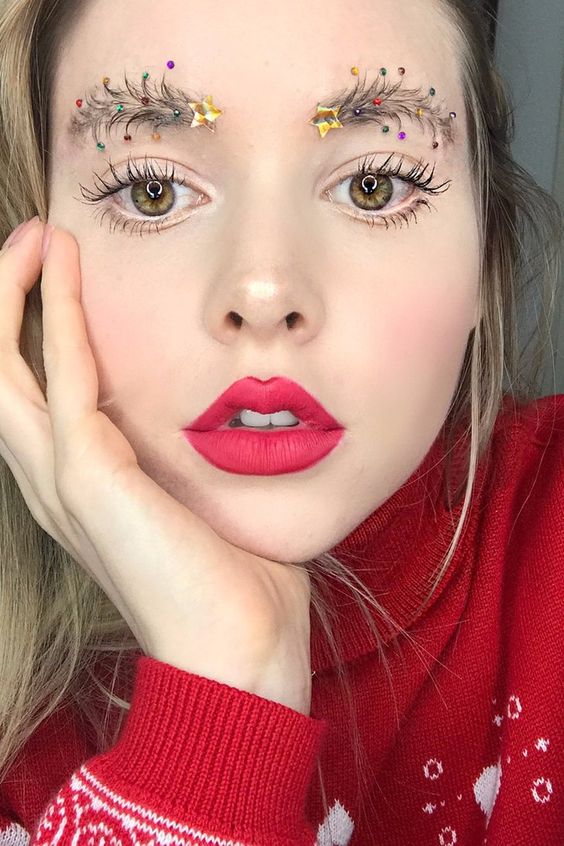 Christmas tree brows provided an extra dose of entertainment and holiday cheer this past December. This festive look is arguably one of the wildest current brow trends. However, it's also one of the most fun to try for yourself.
You can save this look for next holiday season or try it anytime to show off your year-round holiday cheer. Start by feathering your brows into the shape of a horizontal Christmas tree. Use clear brow wax to smooth and secure them. Add "ornaments" by adhering small, round, colored craft jewels to your brows with false eyelash adhesive. Finish off this look by topping your "tree" with a mini star drawn with metallic liner at the inner edges of your brows.
7. Glitter Brows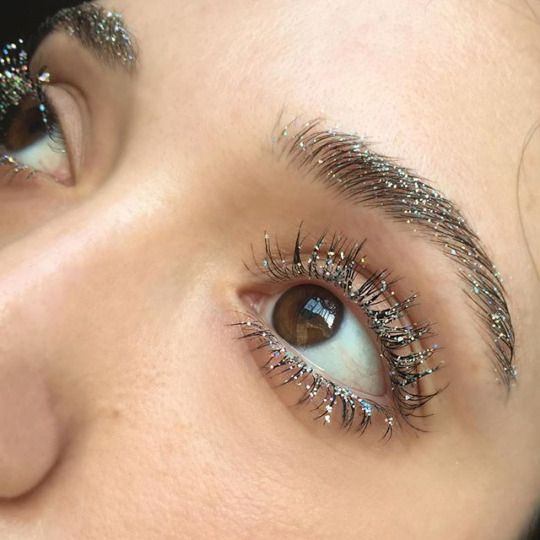 Glitter brows are very simple but very bold. Just switch out your normal brow powder for loose glitter. Prime your brows with clear brow gel and dust the glitter over your brows using a small eyeshadow brush. Glitter fallout can be major, so finish your look with another layer of clear gel to keep it in place.
If you don't want to make too big a statement, dust a small amount of shimmery powder over your brows. This will leave you with a subtle sparkly finish that still keeps your natural brows clearly visible.
New bold brow trends make their debut every season. Try experimenting with some of the quirkiest ones for yourself. You might find that showing off your own version of wild brow trends becomes one of your new favorite creative hobbies.