Summer is here meaning that it's finally time to ditch the moody gray and deep red tones and opt for something loud and bright. The sunny season calls for neon shades and eye-catching themes. Wondering what to pick on your next salon visit? Read on to discover the hottest manicures for summer 2019.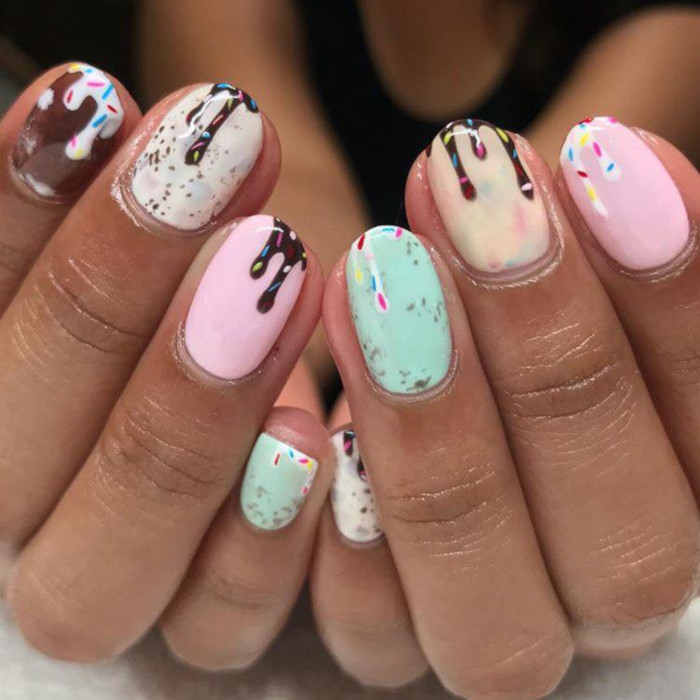 Sugar coat your nails in all of your favorite ice cream flavors this summer. Don't forget to include everyone's favorite ice cream toppings – chocolate sauce and sprinkles. You might want to skip this nail art if you are on a diet. But we are sure you'd love to try the next one!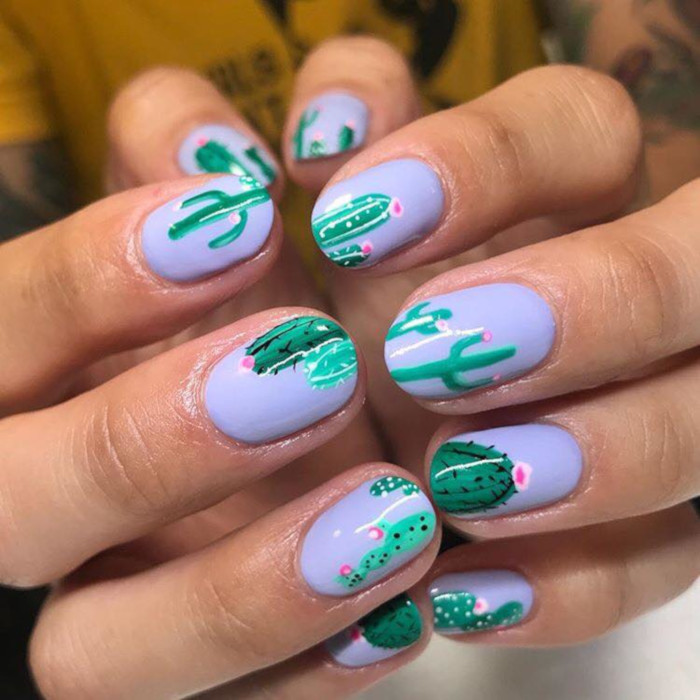 Get a personalized oasis on your nails this summer. The sunny season is all about fun nail designs, so get creative! This is an easy nail design that you could do at home. You don't have to follow this exact pattern. Feel free to experiment with colors and designs!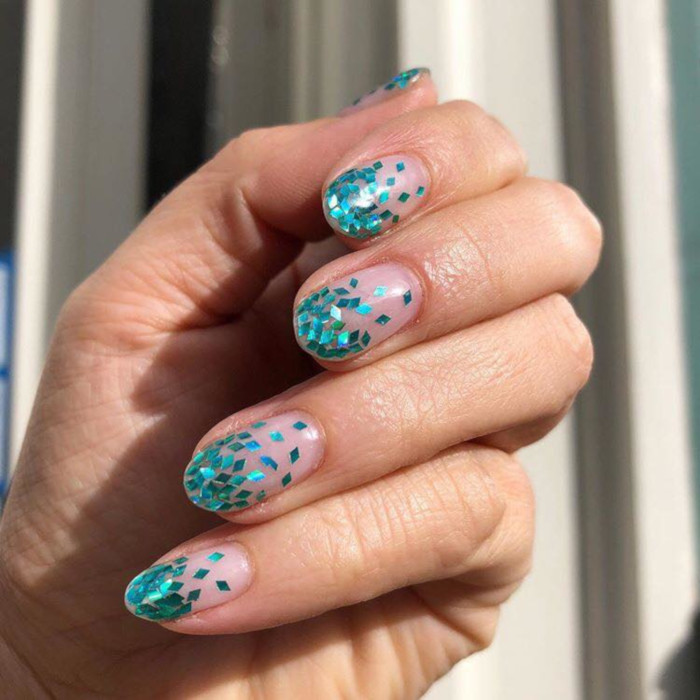 A clear base is one of the biggest nail trends for summer 2019. The advantage of the colorless base is that it makes any decorative element on your nails stand out. For instance, this turquoise design that mimics the ocean wouldn't be as stunning if there wasn't a barely-there base that accents the glitter details.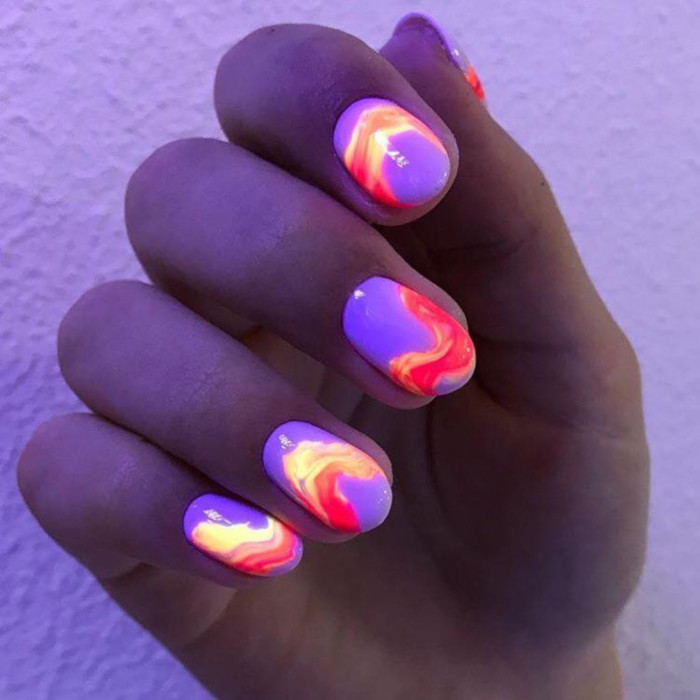 In case you haven't noticed, everyone is obsessed with neon colors this summer. The neon craziness is all over the nail trends as well! Manicures such as this glow-in-the-dark one are perfect for accenting your sunkissed tan.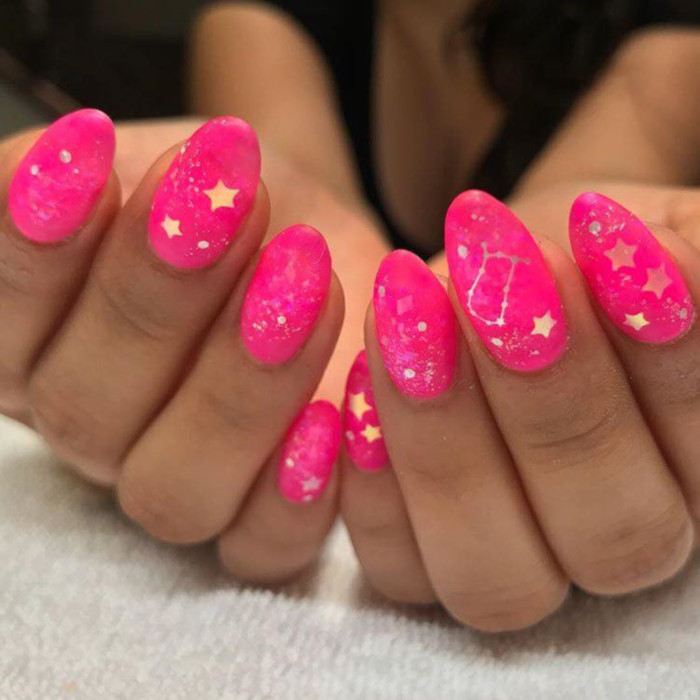 Here is another brightly-hued nail design that will look good on tanned skin. The neon pink base in combination with glittery stars is what Barbie dreams are made of!
The tie-dye trend is going strong in the world of fashion, but why not use this vibrant print to create a stunning mani? You can customize the color combo and rock the most colorful nail design of the season on your nails.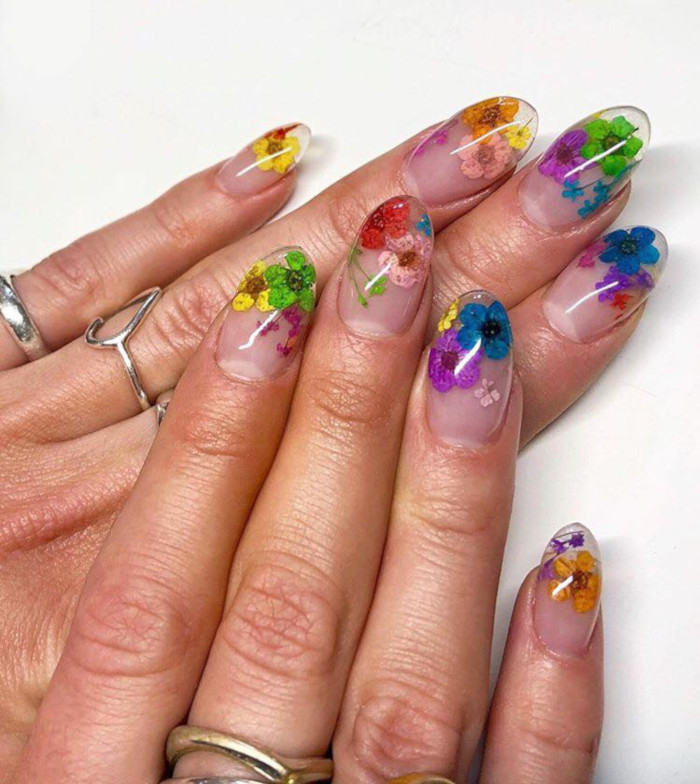 Floral nail designs look good all year round, especially during the spring and summer season. This bespoke floral nail art features a clear base that creates an illusion of real flowers trapped in the nails. The color combo is lively, but on the soft side making it easy to pair this nail design with all of your summer wardrobe.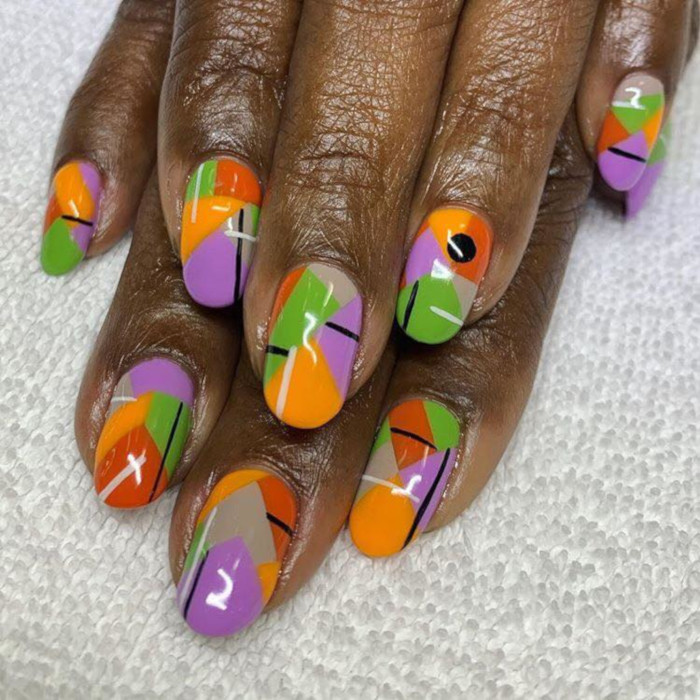 We will never get enough of geometric manicures and the creative possibilities they offer. All you have to use is some tape for a neat appearance. Copy this vibrant color blocking combo if you want to get all eyes on your nails!