You may have heard about the hot solar nail trend, but what are these nails and what makes them different from other false nails? Solar nails are a brand of acrylic nails. This brand lasts longer than a regular acrylic, and are a great choice. Though some salons may charge more for solars, they are worth the splurge. These nails are done in a similar way to a french manicure and often utilize that style. the materials used for the acrylics hold up well and don't yellow over time.
While many believe that there is only one way to do solar nails, this is a completely false assumption. Solar nails can be done in just about any style you like. You can have them cut and shaped to your personal style preference. The color of your nails will depend on what you want, you don't have to settle for simple if it isn't your taste. This list of inspirations will get you started. You will know what to ask for next time you visit the salon and want to try out a long lasting solar nail.
1. Glitter Solar Nail- Ombre Inspired Design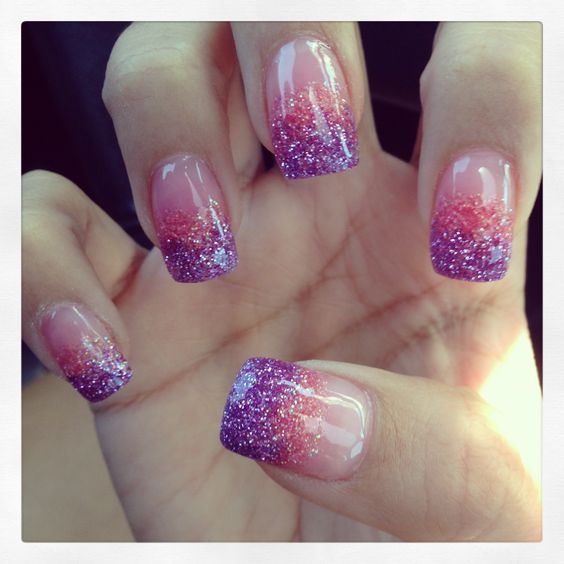 These ombre nails make for a great choice for those wanting to take on the solar nail look. They are perfect for women who love to be trendy. The ombre look is hot in everything, including nail art. The pink and purple colors can be swapped out with your personal favorites.
2. Natural Nail Art- Solar Nail Trends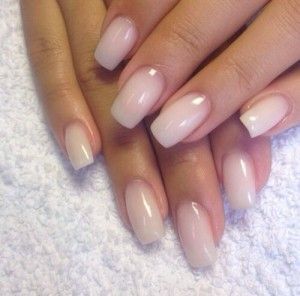 If you prefer a natural look to pair with your fake nails, solar nails will be able to accommodate your tastes. These nails have a very natural color scheme. The simple design has a very feminine length to it. This manicure would be a great look to match any outfit.
3. Natural Nail Art- Ombre French Manicure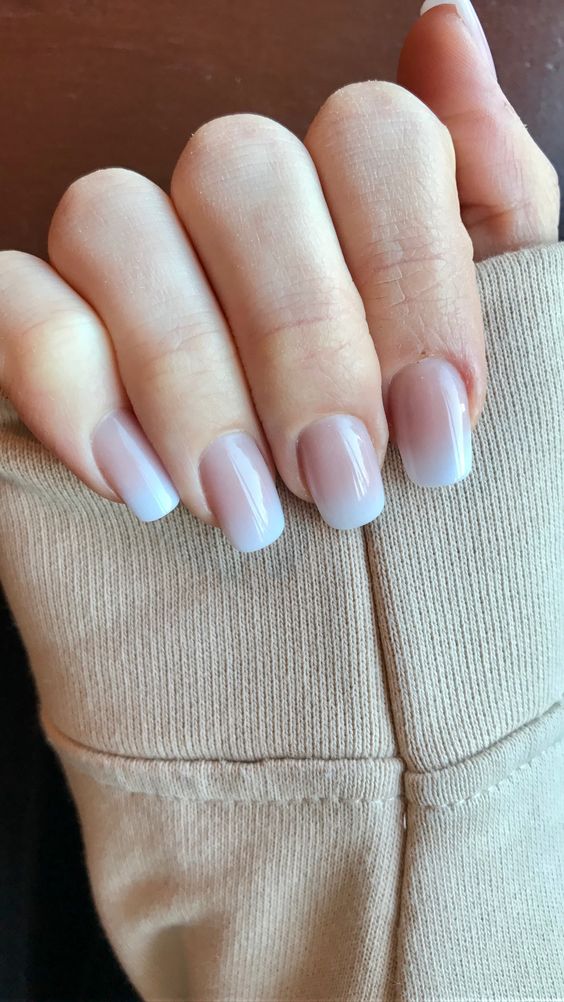 This ombre style french manicure is another great option for women who prefer a natural looking nail. The white tips give off a very classic vibe while the ombre design keeps the manicure modern. This is also a style that you can pair with your entire wardrobe.
4. Simple Nail Art- Solid Colored Nails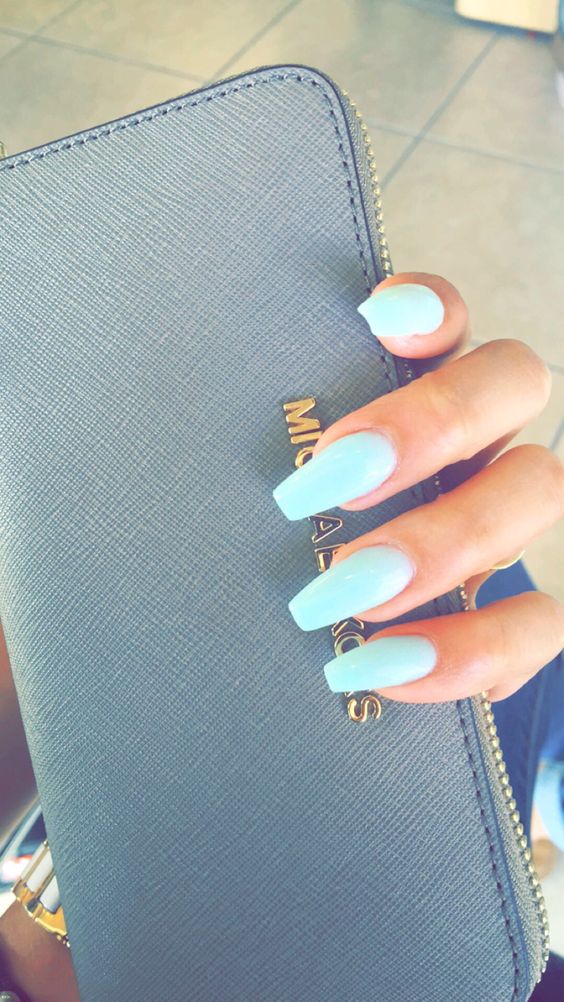 For a simple and classic look, you can opt for just one color. While red nails will always be a classic, these blue nails are a great option for your solar nails. You can choose your favorite. Matte polish is extremely trendy, and would also make a great choice.
5. Solar Nails- Glitter Nails For Women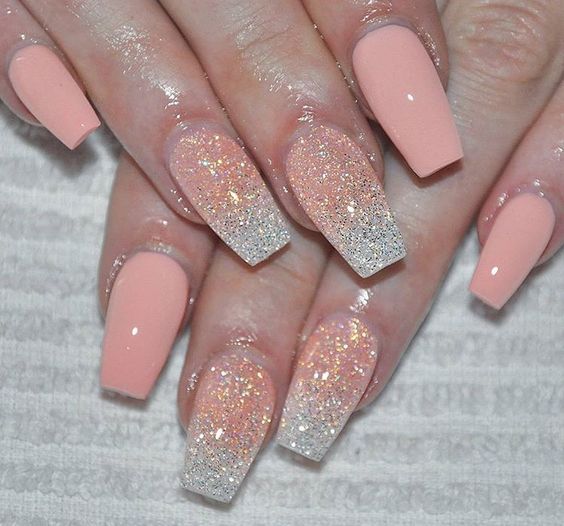 These glitter nails utilize a lot of the current nail trends. A coffin cut nail is a pretty choice and popular amongst some of the hottest celebrities. With a glitter ombre, the other nails are painted a solid base color. That base color can be whatever you choose.
6. Solar Nails- Embellished Nail Art Designs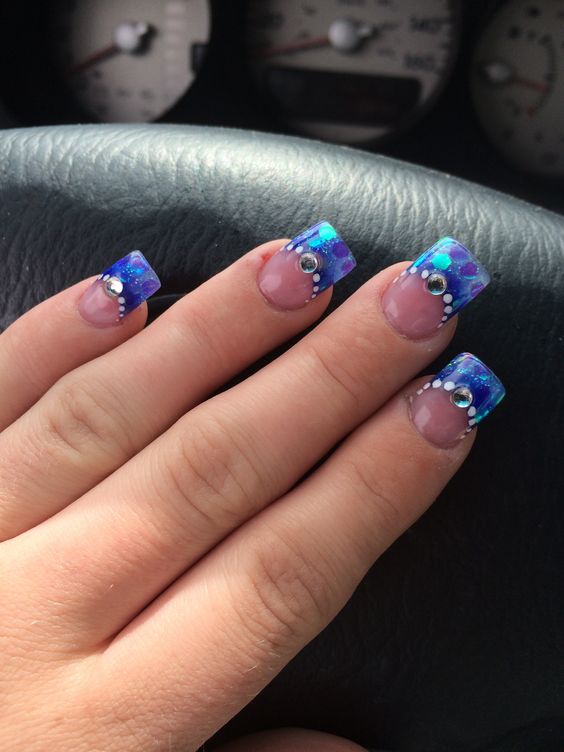 This is a fun look to try if you love nail art. These solar nails have colorfully designed tips with rhinestones separating the nail. With dots added in to make the look really pop, this would be a stylish look for a big event like prom. You can pair the colors to match the outfit you will be wearing.
7. False Nail Shapes- Square Cut Manicure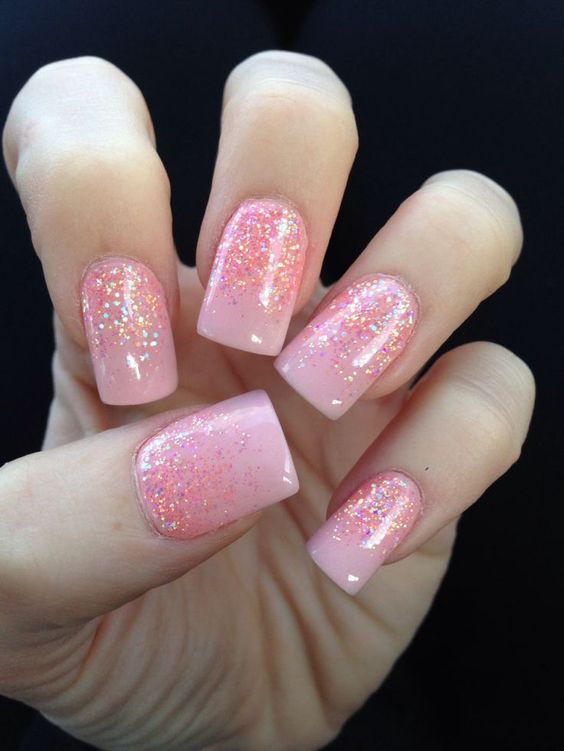 From pointy nails to rounded ones, there are endless shapes to choose for your solar nails. These square cut nails have a sporty look to them, while the glitter polish over them adds a feminine touch. Nails done in this fashion go with just about anything and can be toned down with a neutral color.
8. Solar Nails- Classic Black And White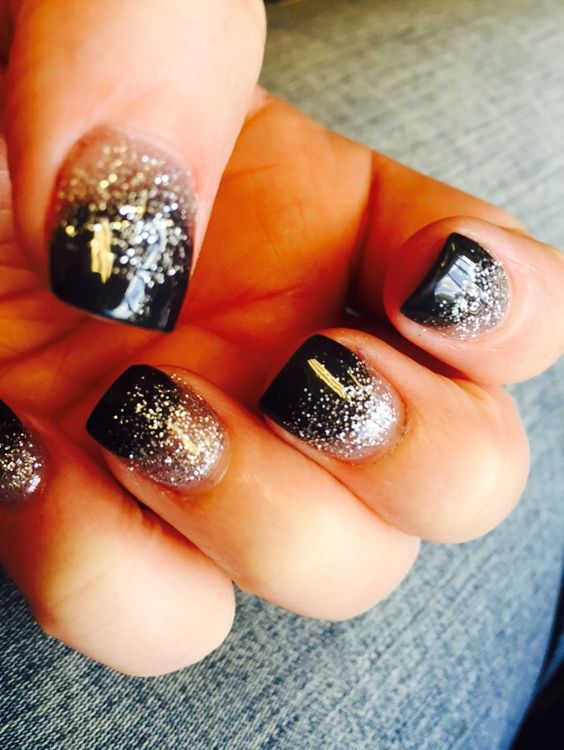 While the shades of the rainbow are great, black and white will always be a classic go-to style. These nails put a trendy spin on that classic look with the ombre and glitter design used. If you decide to head in for solar nails, choose this look for one everyone will enjoy.
9. Short Tips- Ideas For Solar Nails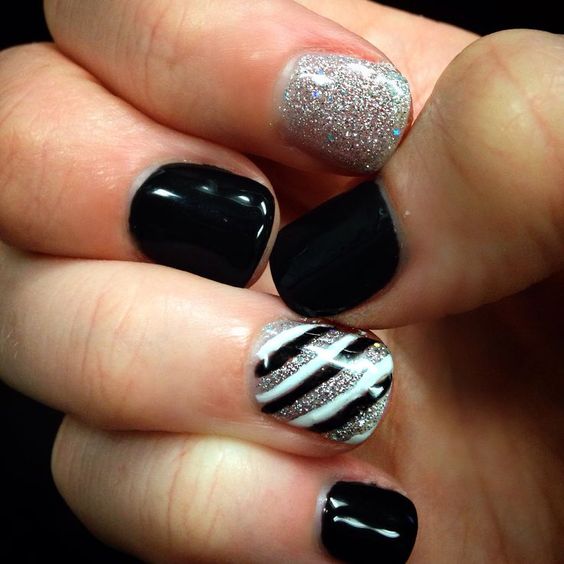 Solar nails do not require you to have tips added onto your natural nail. The acrylic can be applied directly to your nail for an instant shine. This go- to color scheme also follows the classic black and white style to give a nail that is easy to maintain and beautiful to look at.
10. Classic Nail Art- White Matte Polish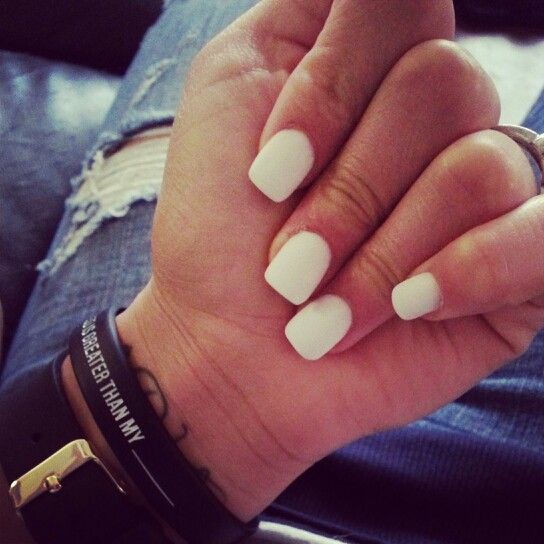 With just a short tip and some white matte polish, this manicure is easy to fall in love with. The simplicity of it is great for those who don't like too much going on with their fingernails. If you find the look too boring for you, try adding a strip of metallic or color across the cuticle to make them pop.
11. Airbrushed Nails- Gorgeous Solar Nails For Women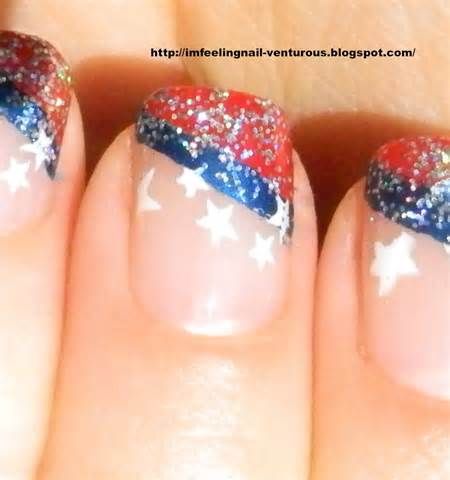 Solar nails don't have to be painted with polish. If you just love airbrushed designs, you can easily have the design of your choice placed over your manicure. The patriotic feel of these cute nails would be perfect for memorial day, labor day or the fourth of July.