When we were little, we spent hours having our long hair brushed free of tangles and then styled to keep it even more free of tangles while we ran around and played. Little girls with long flowing locks look stunning, but it's certainly work to keep the hair in good condition when kids are at a rough and tumble age! Instead of having your daughters become frustrated with their hair until they want to cut if off, try helping them style it in extra fun and awesome looking ways! One of the most effective and undoubtedly cutest ways to keep long hair tied back is in a braid.
Check out these gorgeously adorable braided hair designs that are perfect for little girls who want to be able to play hassle free but still want their hair to look more interesting and exciting than just a single braid or ponytail.
1. Dramatic triple braid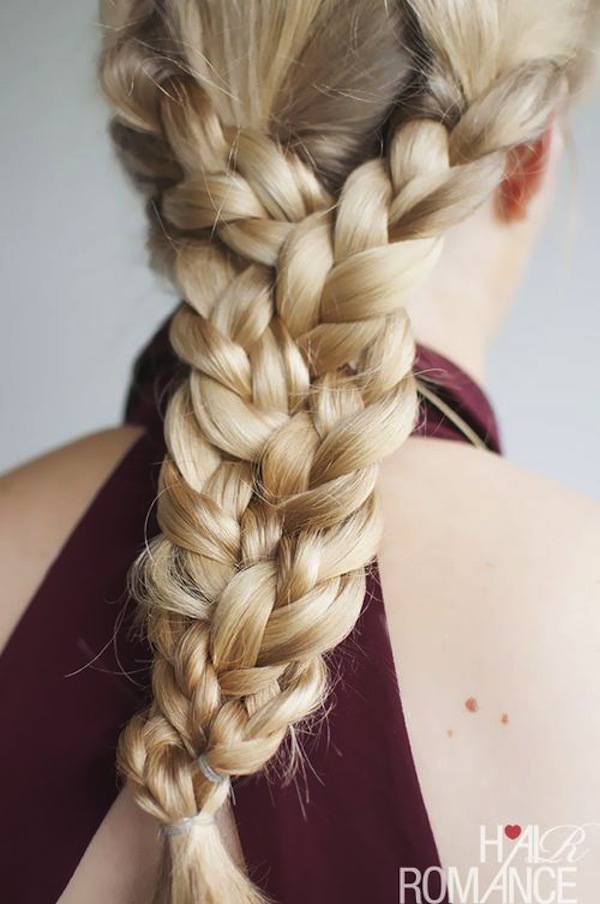 We've already said that a single braid wasn't necessarily very interesting looking, but what happens when you combine several single braids into one big braid? Magic, that's what!
2. Two-way Dutch braid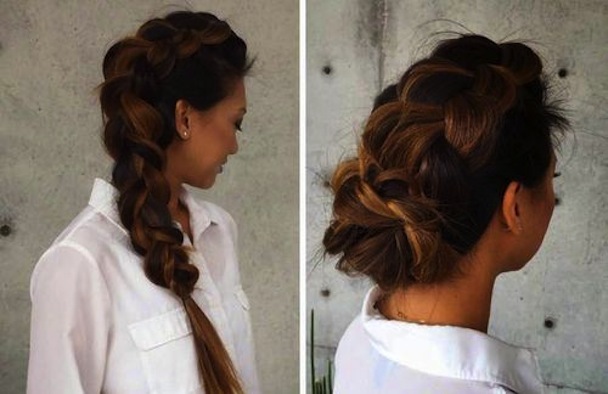 Dutch braids are always gorgeous because they look just like a French braid turned inside out, but there are so many ways you can wear them than just the regular braid you see on the left! For example, we love the way Confessions of a Hair Stylist flipped the braided ponytail part up to look almost like a mohawk. Little girls who are starting to develop their own edgy style will love this one.
3. Braided low bun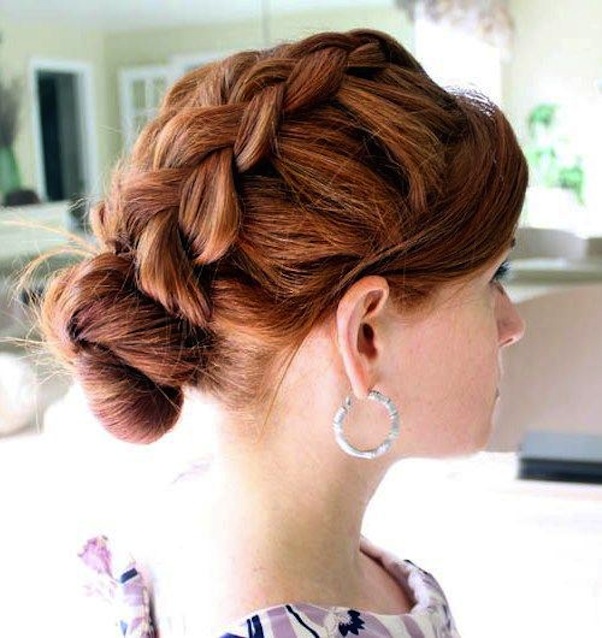 Does your daughter get hot in the summer while she plays, constantly pulling her hair up off her neck in an attempt to cool down? Then take care of that for her by catching the hair up into a low bun! Instead of just a regular bun, however, try making a braided one from a Dutch braid, just like Gina Michelle did here.
4. Big side five strand braid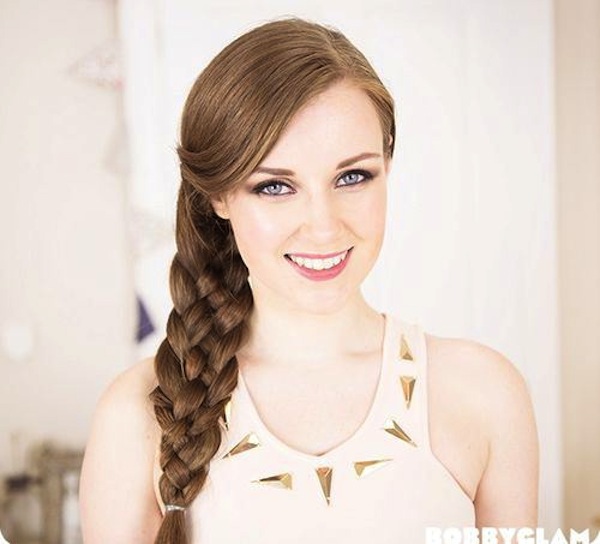 Big multi-strand braids are always mesmerizing to us and the more strands you add, the better! Now, we admit that it's true that braids do get more complicated as you add strands, but we've tried a five strand braid many times, and we promise you it's easier than it looks. Just in case you have doubts, Bobby Glam lays it out for you! Your daughter will feel fancy the entire day!
5. Irregular chic braid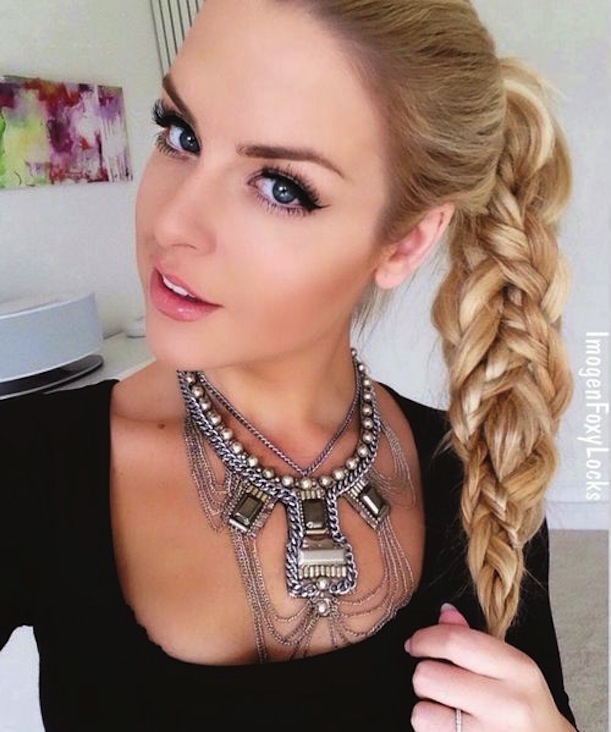 Maybe your daughter has always been a fan of things that are just a little bit different or maybe messy in an awesome way? Then we think she'll probably be a pretty big fan of this irregular braid idea! Try making one strand bigger than the others, braiding one strand, and then braiding all of those strands together for lots of texture. Foxy Locks Girls shows you how it's done.
6. Twisted edge fishtail braid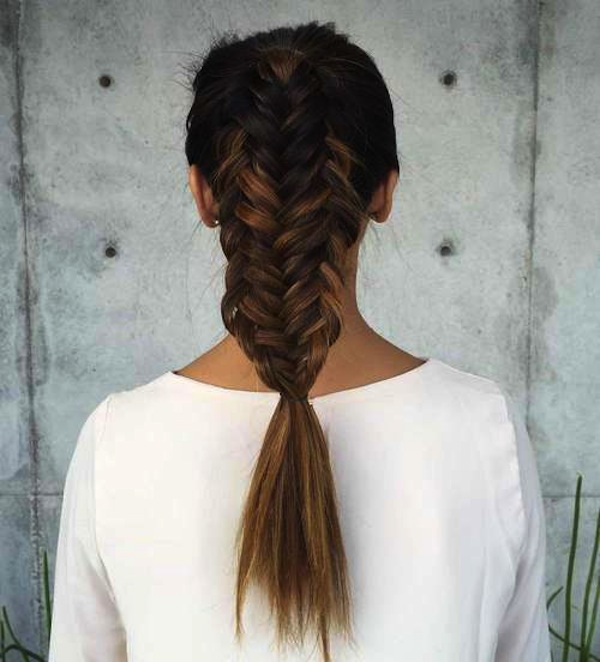 Fishtail braids have been trending for a number of years now and we're incredibly glad about that because we've always thought they make for a gorgeous look on anyone of any age. Confessions of a Hair Stylist, however, shows you a variation on the classic style that's absolutely lovely! Check out how they twisted extra strands around the outside to make fancy edges all along the length of the braid.
7. Messy side fishtail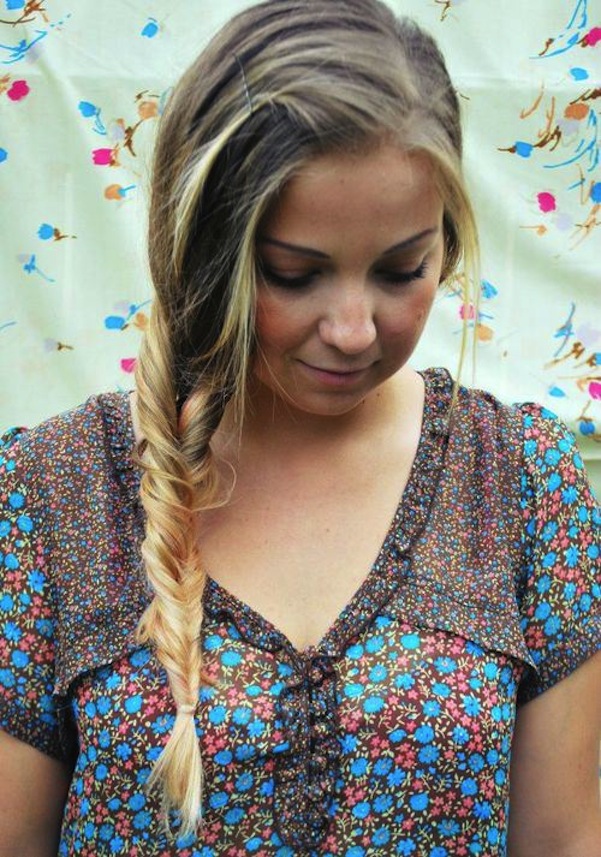 Maybe you love how a fishtail braid looks on your little girl so much that you're not quite ready to change it up too wildly yet, but you know she's gotten a little bored with the style? Then make a couple subtle changes instead! Hey Wanderer suggests sweeping the hair to one side before you braid it and letting the strands stay loose and messy in a stylish, whimsical kind of way.
8. Classic tucked back French braid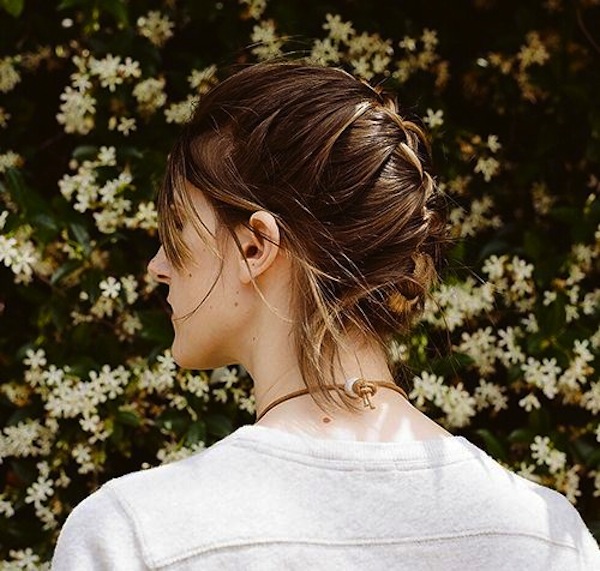 French braids are a classic style that you've undoubtedly done in your daughter's hair before, but by now you've probably noticed how much we love switching things up! Even the simplest change can look stylish and pretty, and this tucked under French braid by For Me, For You is especially great on days where your daughter has dance class or a soccer game because it really keeps her hair swept back and out of her face.
9. Braided bridal updo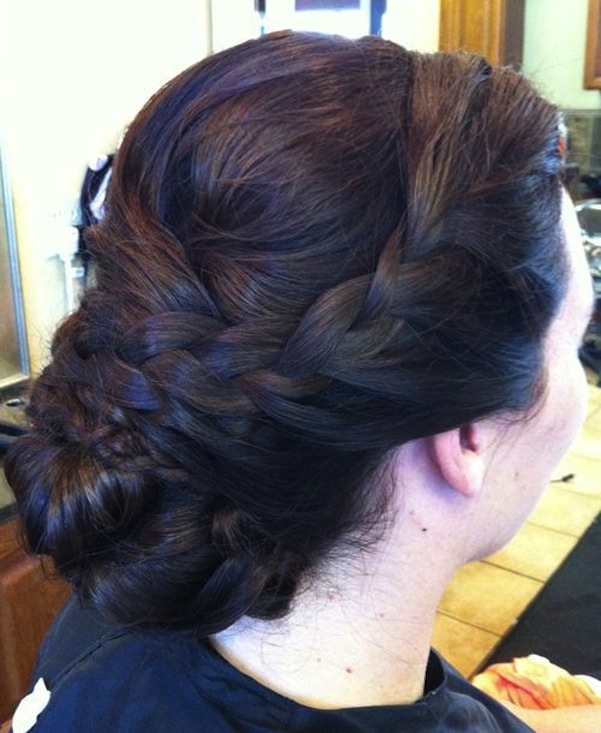 Who says little girls can't mimic fancy bridal hairstyles for special occasions? The next time you're getting ready for a family wedding or a family Christmas dinner, give your daughter a pretty braided updo that will make her feel, and maybe even look, very grown up indeed! Check out how this one's done on Hair and Makeup by Steph.
10. Long loop braid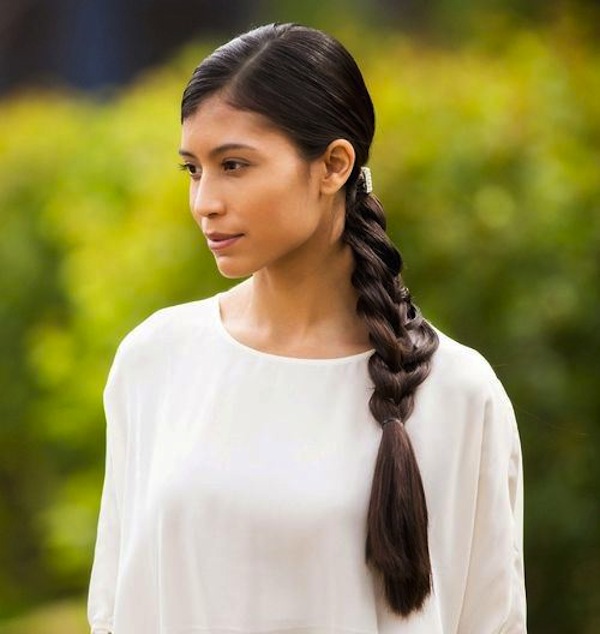 Have you been looking for a style of braid that's a lot more unique than the average school morning style and that you've never seen before anywhere else? Well, this looping technique from Stylishly Me is certainly a contender and, believe it or not, it's much easier to do than it looks! It keeps long hair in place without pulling tight, giving the whole look a relaxed feeling.
11. Waterfall braid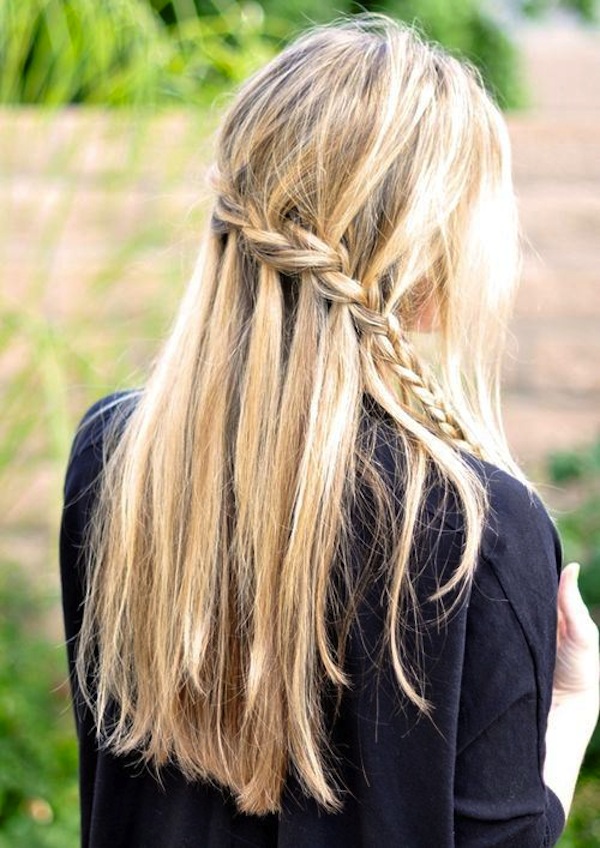 As if the name of this braid style wasn't whimsical and cute enough, the look is certainly guaranteed to live up to that level of prettiness! If you follow the tutorial on Love Maegan closely, you can also make your daughter's hair cascade diagonally like a lovely waterfall, pulling the front away from her face in stunning way.
12.Crown twist braid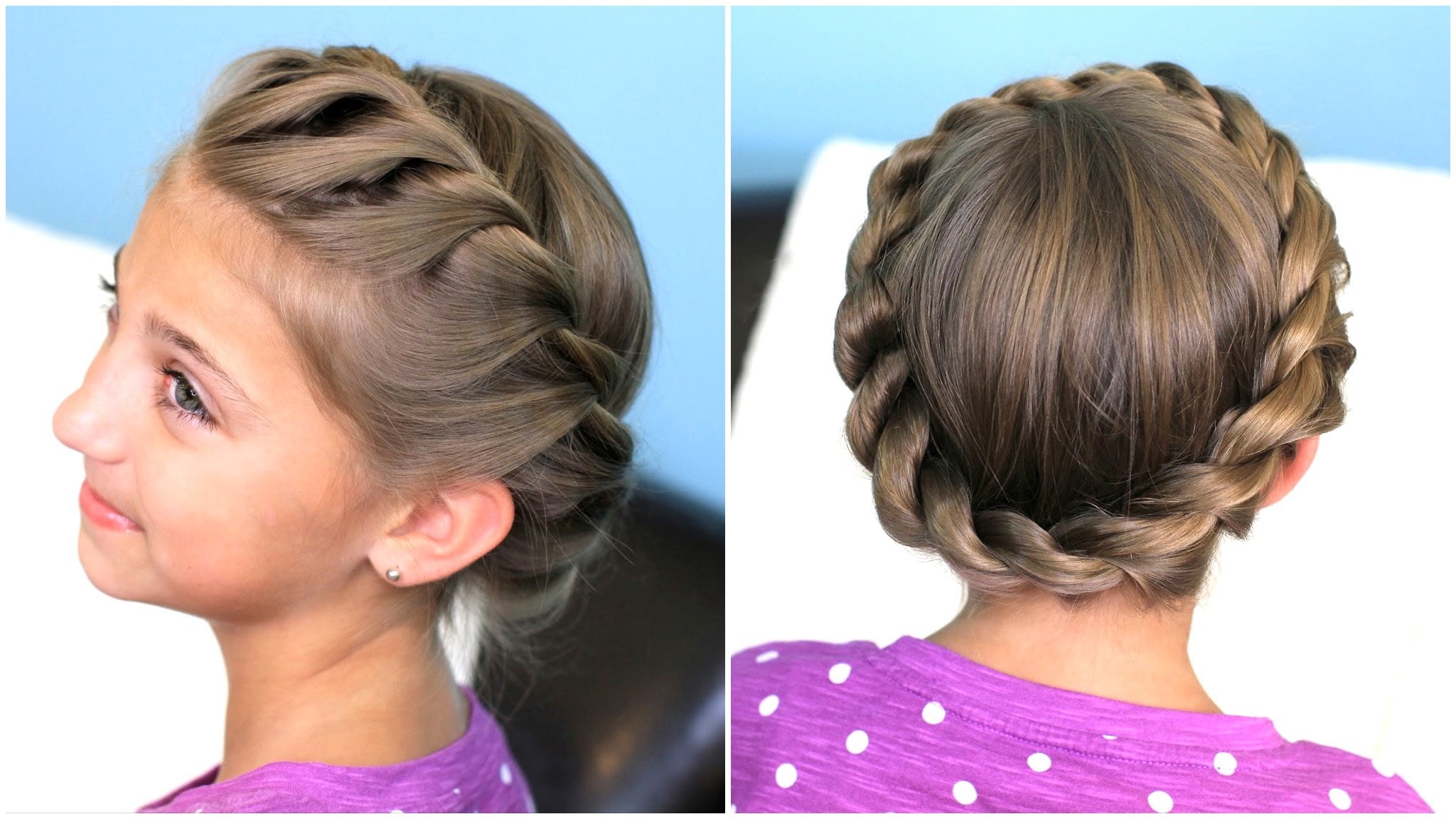 Did you promise your daughter a braid that will really make her feel like a princess? Then deliver on that in a big way by making her an actual crown out of her own hair! We love the way this twisted braid style by Cute Girls Hairstyles wraps around the head and frames the face for a look that's truly girly but unique all at once.
13. Heart braid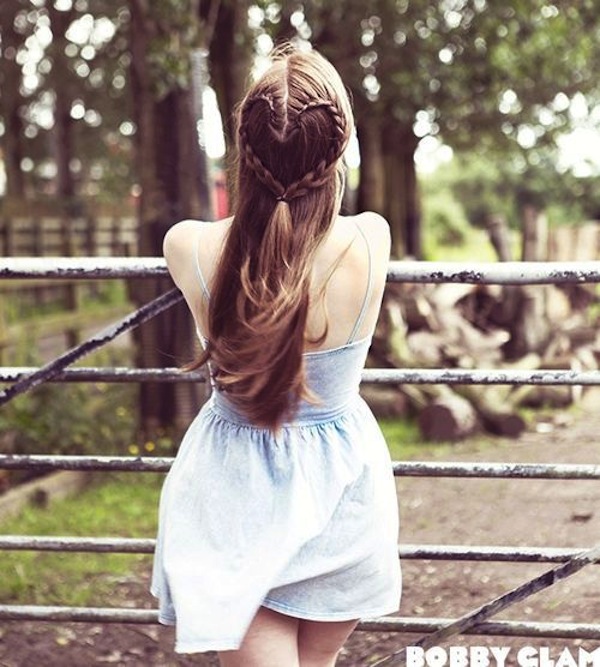 The mark of a truly skilled braid maker is being able to turn hair from strands into lovely woven shapes! We don't just mean straight lines like with a regular French or Dutch braid. We're talking actually creating a heart made of braided hair, just like Bobby Glam did here! Few styles can rival this one for sheer cuteness and we don't think you'll see it around all that often either!
14. Half updo braids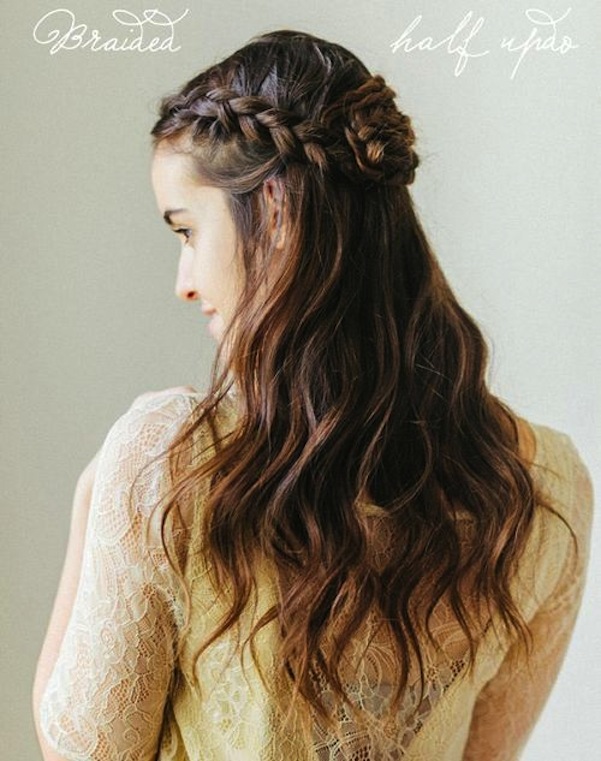 Maybe your daughter quite enjoys wearing her hair down because it makes her feel pretty but she still gets annoyed when the front of it falls in her face while she looks down at her desk at school? Then try giving her pretty braided styles using just the top half of her hair! Let the rest of it cascade around her shoulders so that her natural curls can flourish, or even give her a few with some rollers before she goes to a birthday party! Belle and Chic adopted braids and waves all at once.
15. Messy side braid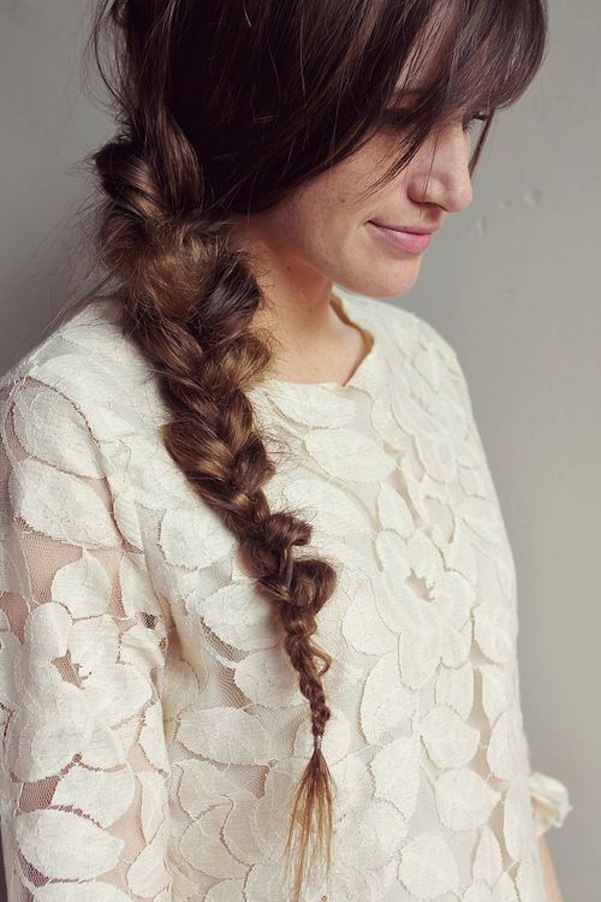 Does your daughter look her best and her happiness with her hair a little unruly and natural, but you'd still rather sweep it up and out of the way for her comfort? Then a simple messy braid that's allowed to embrace the texture and shape of her hair is the best way to go! Check out how simple it is to do on A Beautiful Mess.
Do you know of another gorgeous way of hair braiding that you do all the time but don't see on our list? Tell us all about how it's done or link us to pictures of your style in the comments section!