The ongoing pandemic has reduced the guest lists of holiday celebrations, but that won't stop us from looking our best. Get creative this season and show off your holiday spirit on your nails. Whether you prefer short or long nails, there are many fabulous designs you can get. If you need some help finding your perfect look, we sourced the prettiest DIY holiday nails you can easily recreate.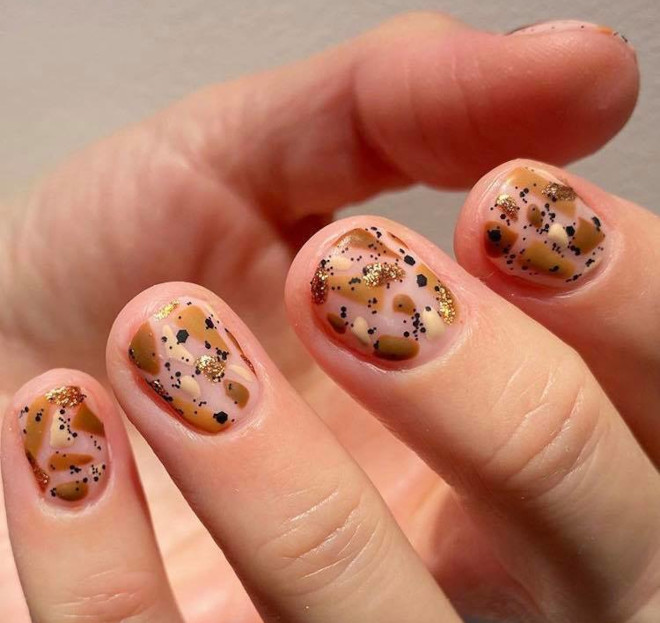 Orange, brown, and gold shades are among the most popular choices for DIY holiday nails. Let your imagination run wild and use them to create abstract designs. You can always add a glossy top coat for a sophisticated feel.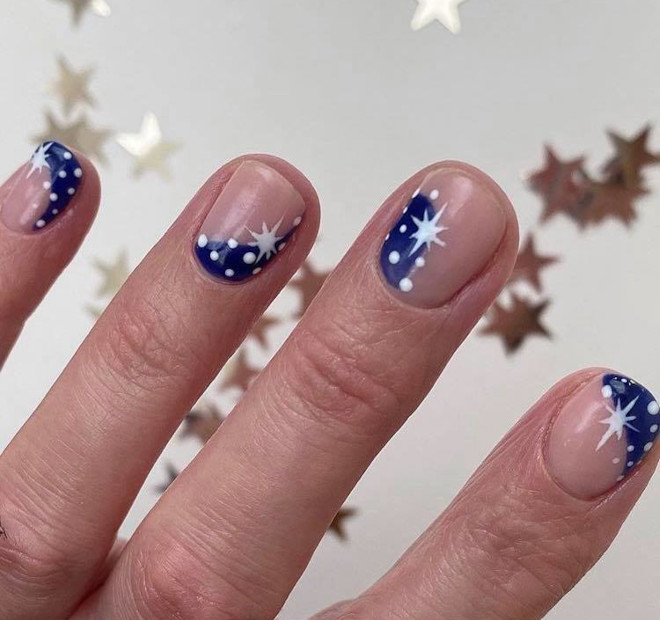 This DIY holiday design gives us a dreamy vibe. Announce the winter season with the most cold-weather-appropriate nail art that won't go unnoticed.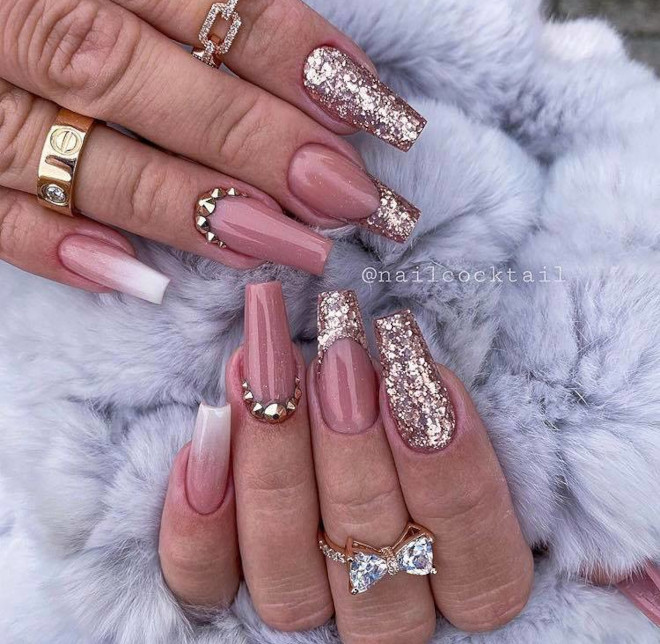 Go all out with these glamorous DIY holiday nails. Choose a gold French mani on some nails and ombre designs on others. Add small gems to the base for an eye-catching effect. It's an awe-inspiring design that will give you all the glitter-infused holiday feels.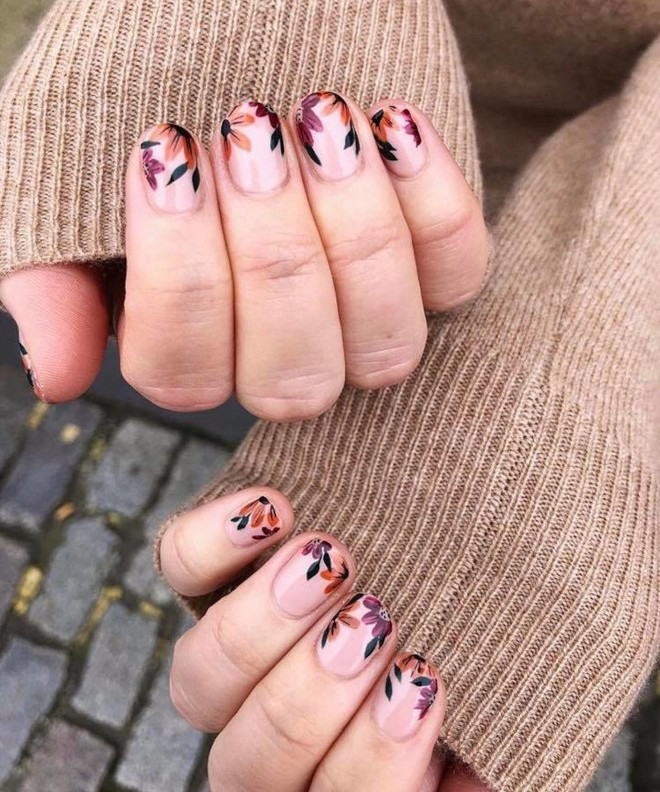 Add a modern twist to your classic French mani with floral designs. Instead of a clear white line, draw cute flowers in different colors to achieve a dreamy manicure.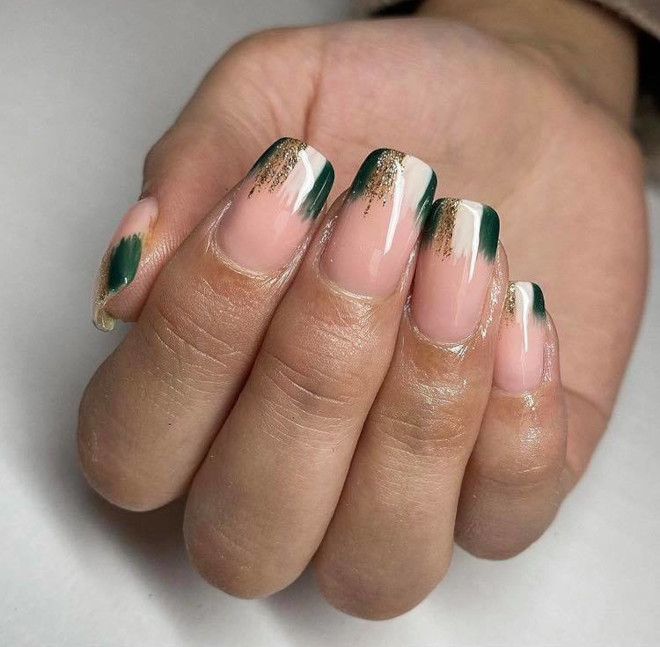 For a catchy look this holiday season, add an artistic touch to your nails. Mix neutrals, metallics, and moody colors to achieve a glamorous effect.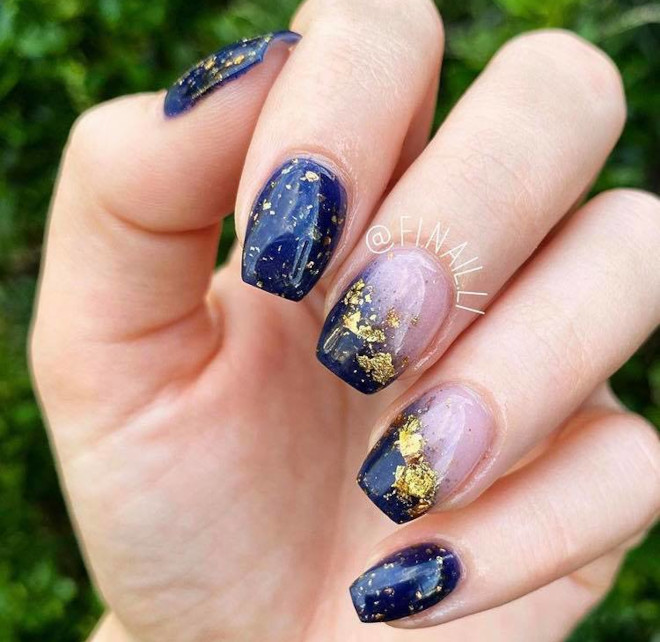 These DIY holiday nails look enchanting! Add a dreamy vibe to your appearance by recreating this intricate design. The midnight blue nail polish enriched with the golden details make an extraordinary combo that will get you noticed.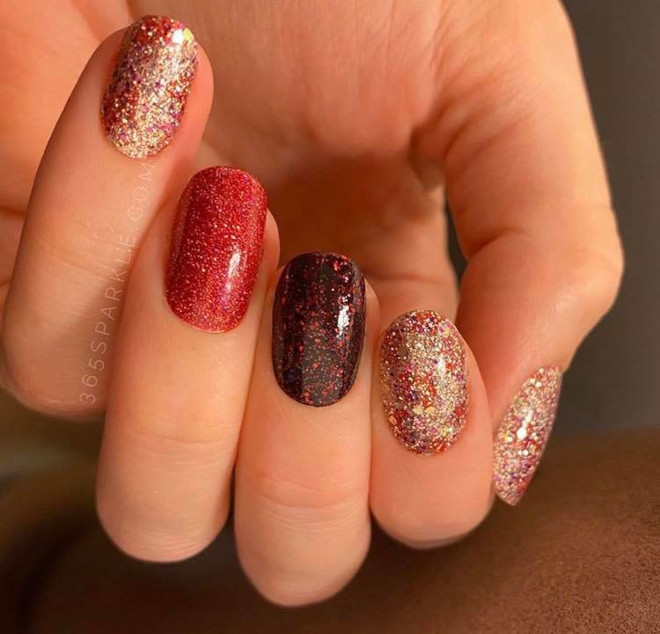 Show off your holiday spirit with super sparkly DIY nails. Use different colors from the winter palette for each nail to create a stunning mismatched mani.
Pumpkins are a holiday trademark, and they would look just as delicious on your nails as on the dinner table. Use orange and gold nail polishes to achieve a glamorous pumpkin-inspired look.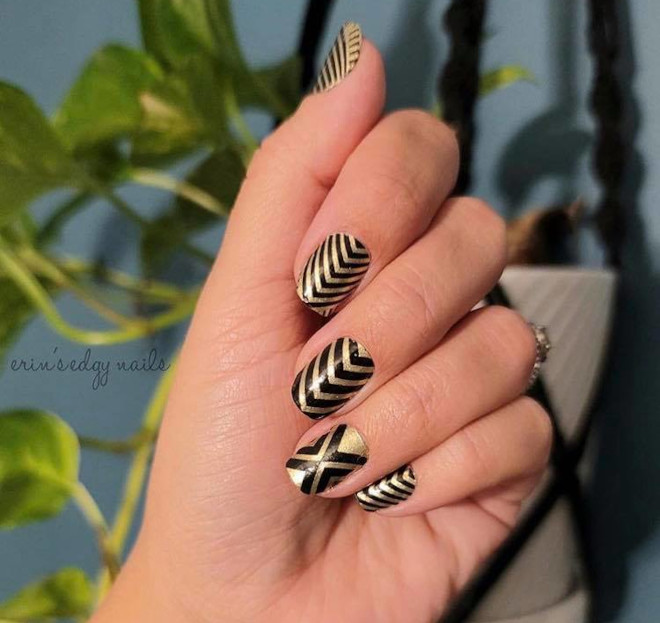 Here's another gorgeous take on the French mani. Show off your creativity by recreating these attention-grabbing DIY holiday nails. The design is very dynamic thanks to the contrasting black and golden color combo.