We've all seen it. Instagram and Pinterest sprinkled with all of those gorgeous butter, lavender and even some mint shades covering the head of some even more gorgeous ladies. Colorful tresses are in and we're giving you some extra inspiration. Check out these 25 trending pastel hair ideas to swoon for below!
1. Purple Streaks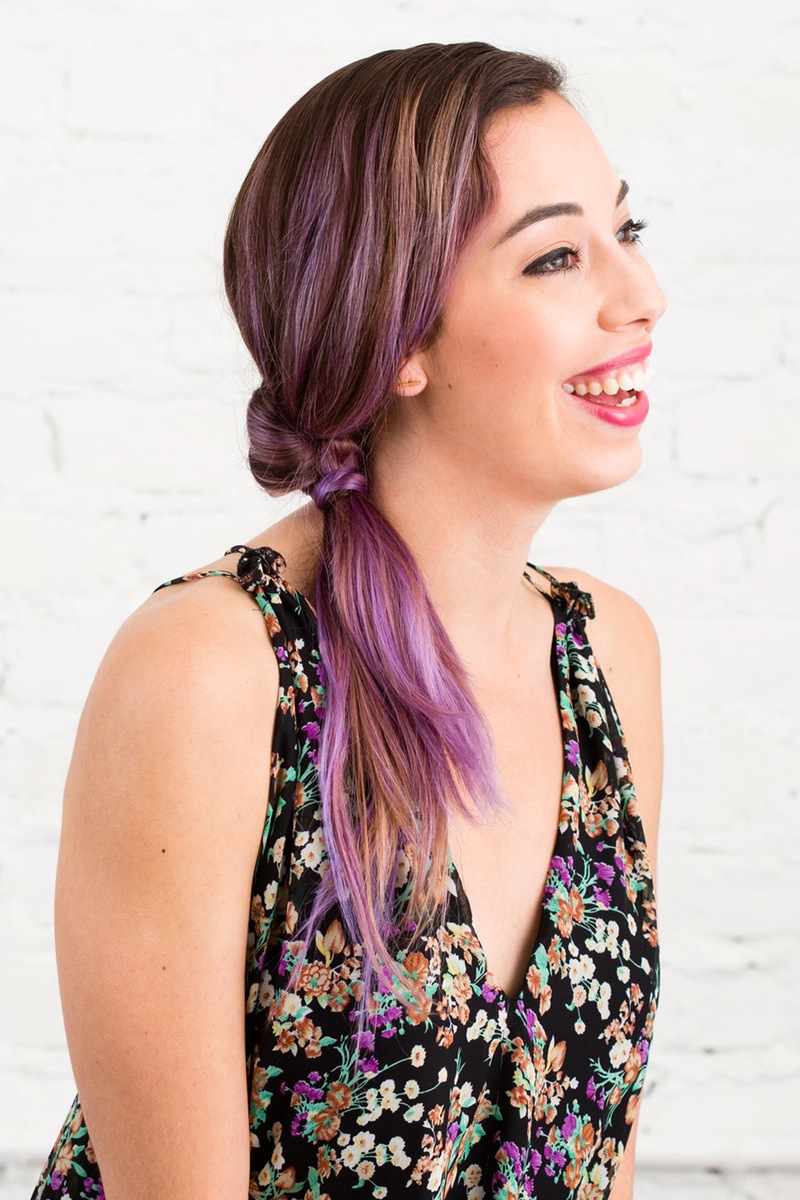 Brit + Co is showing off some major tips and tricks for creating pastel hair. And we're loving these purple streaks and the amount of inspiration they provide.
2. Long Light Pink Tresses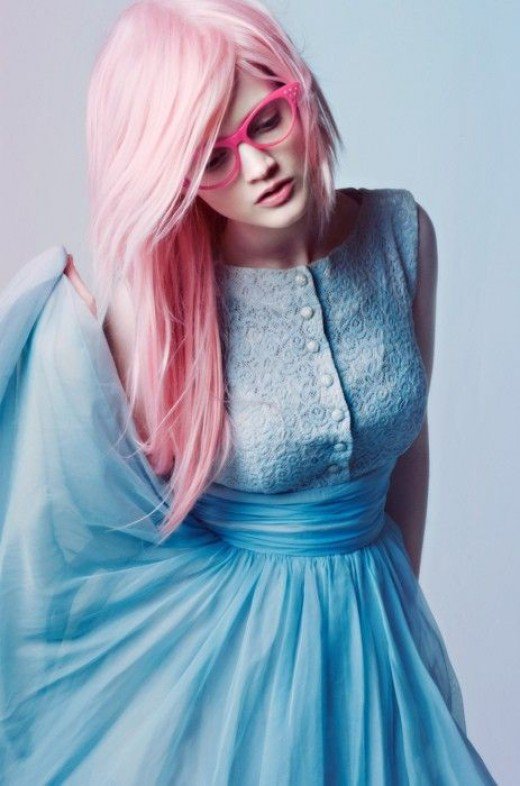 Bellatory had this beauty up their sleeve. Your long tresses could easily be dipped in a beautiful, pastel pink!
3. Rainbow Lockes
Or you could be really daring and use Rainbow Bright as your inspiration. You can even go with a pastel rainbow effect. (Pinterest)
4. Pastel Purple & Orange Braids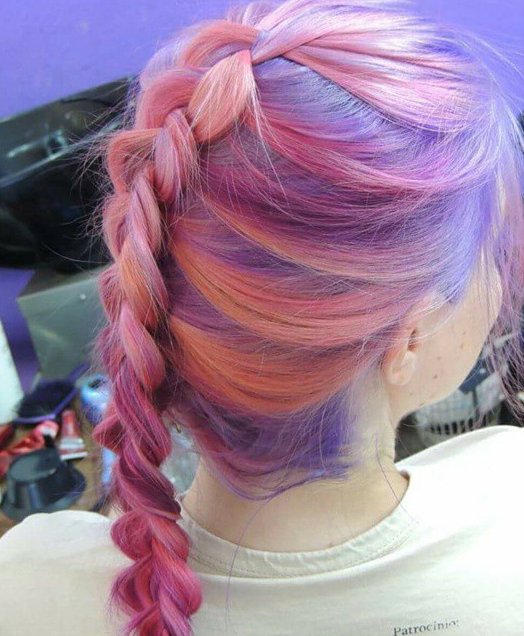 PopSugar has up swooning for this purple and orange swirl of a braid. With the right color artist, you too can create something unique!
5. Swirling Tones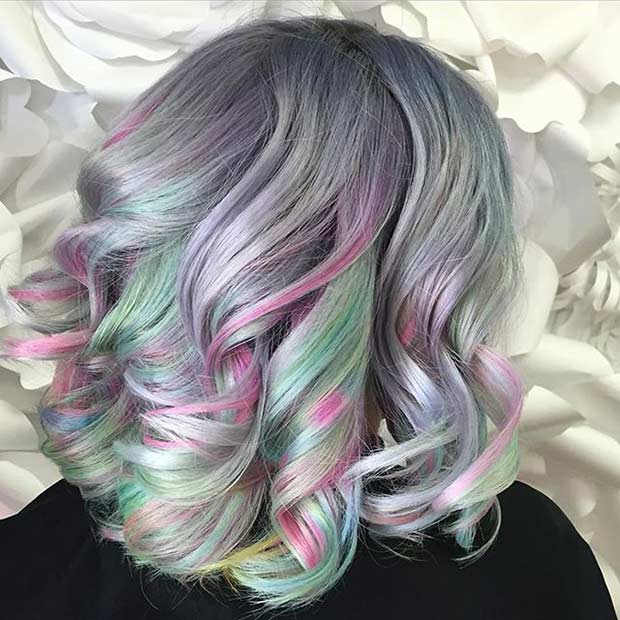 Stay Glam starting with a gray foundation and add some lighter tones throughout the bottom. This too is quite the unique and daring look.
6. Hazy Gray Tresses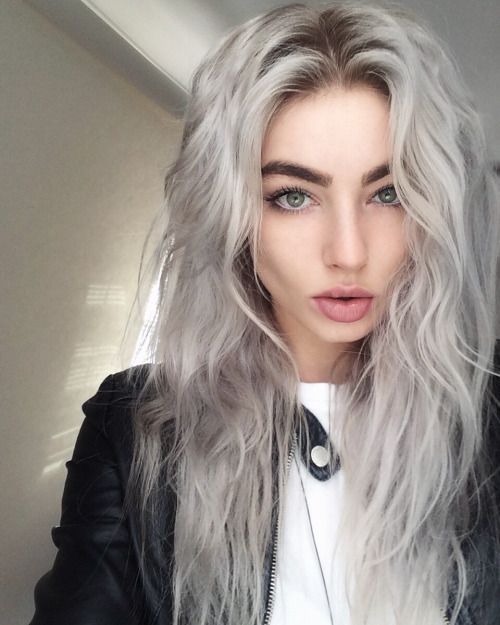 You could also go with the trendy, gray colors as well. Don't be afraid to try out this gorgeous neutral on your hair! (via)
7. Orange Dreamsicle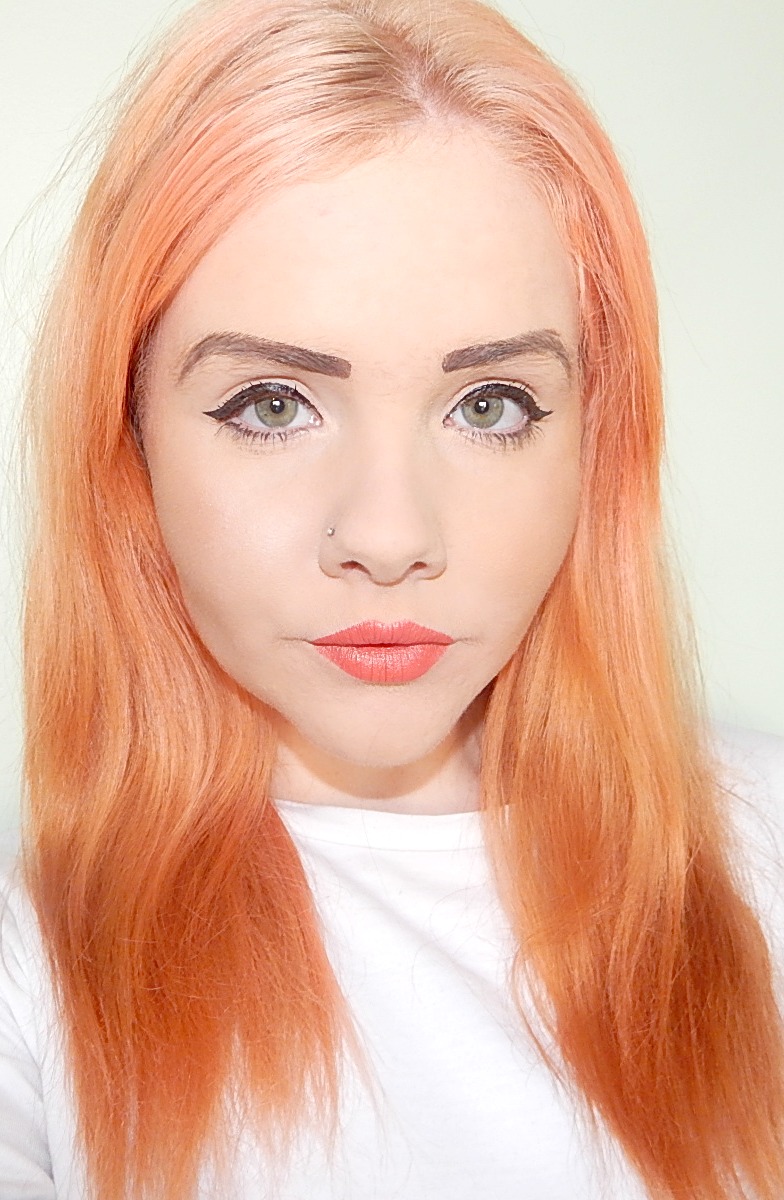 Who loves an orangesicle in the summertime? Why not use that as inspiration for your hair next season? (Pinterest)
8. Minty Makeover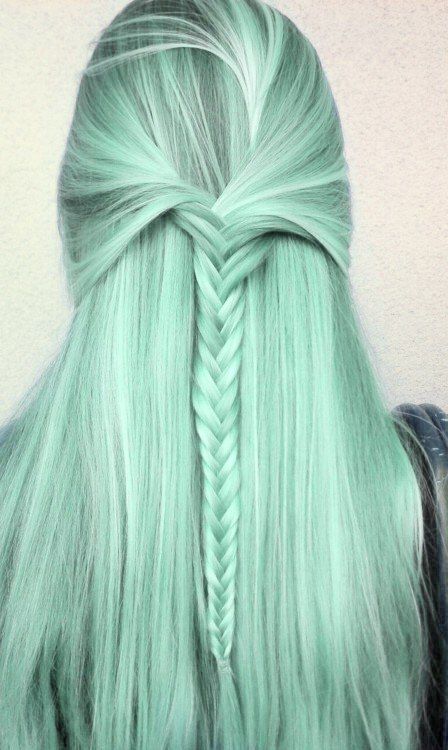 Ninja Cosmic gave us this beauty to fall in love with. How gorgeous is this minty tone and how gorgeous would it be all such a wide variety of skin tones?
9. Metallic Blush Bob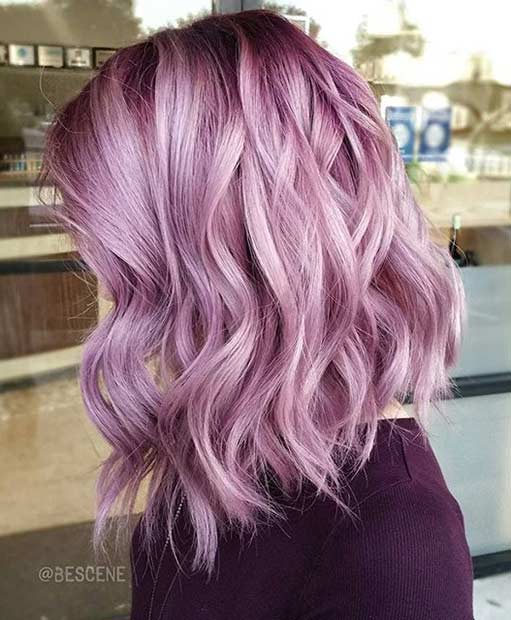 Metallic pastels are trending too and it's just another wonderful idea to feature. Stay Glam provided us with this blushing metallic bob and again, we're loving it.
10. Lavender Shorty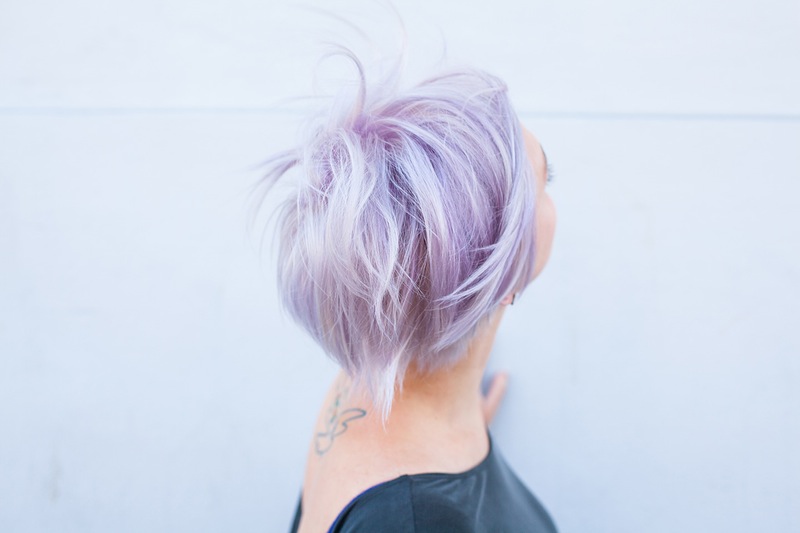 Brit + Co showed off this cutie too. Shorter hairstyles look quite magical dipped in a pastel tone, especially this romantic lavender.
11. Pink and Blonde Mixes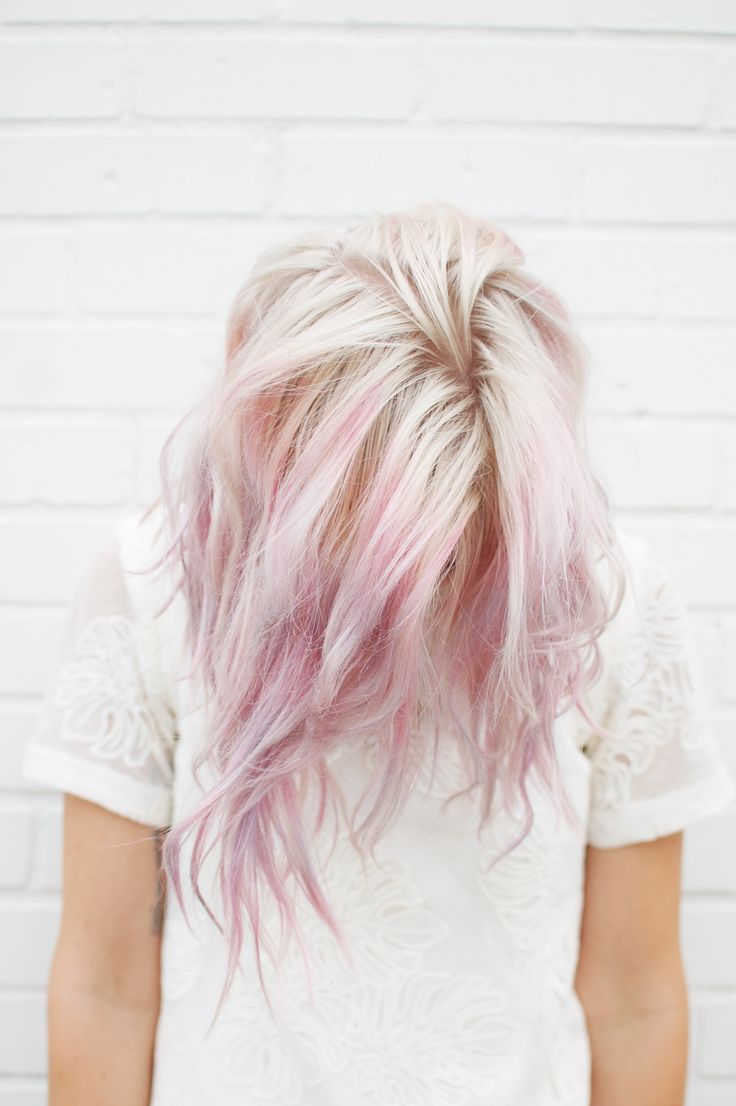 We love blonde and pink mixes. This is a great way to try out some color too without committing to your entire head! (via)
12. Metallic Blue Tone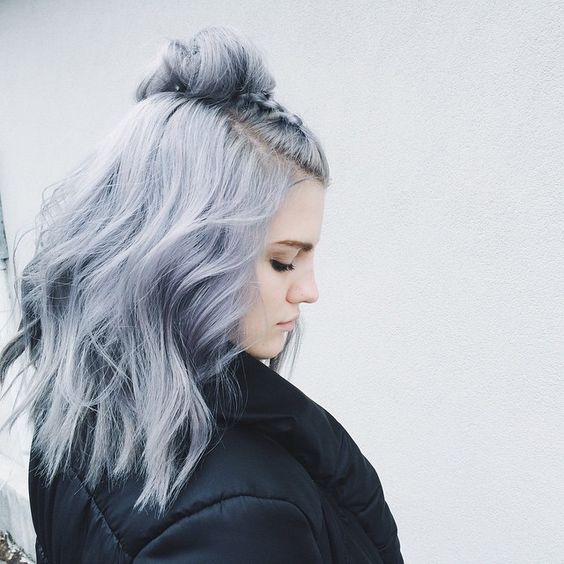 Here's another metallic that's worth a shot! Metallic blues have a neutral foundation and subtly that can work for a lot of different skin tones and hairstyles. (via)
13. Buttery Buns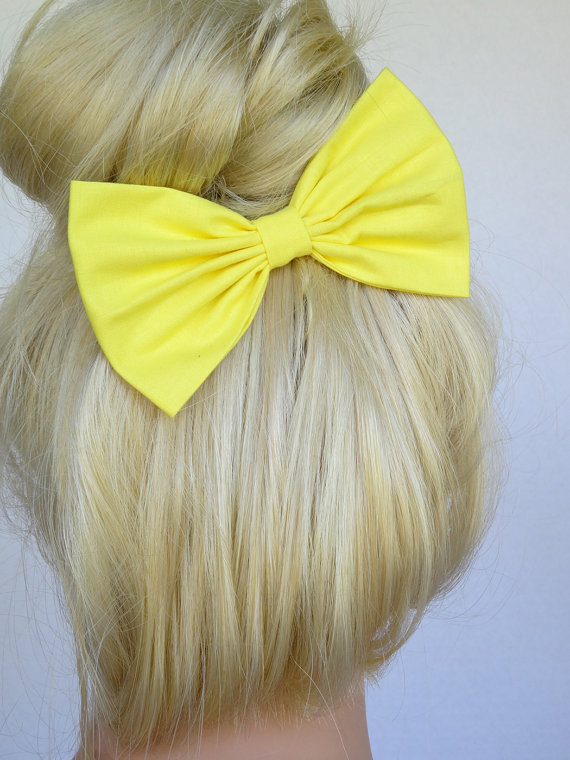 We found this bout of inspiration on Etsy and it's a gorgeous example of how a buttery yellow blonde could be in your future. With a bit of extra gold thrown in, you can walk around with this unique pastel shade too.
14. Peach Pastel Waves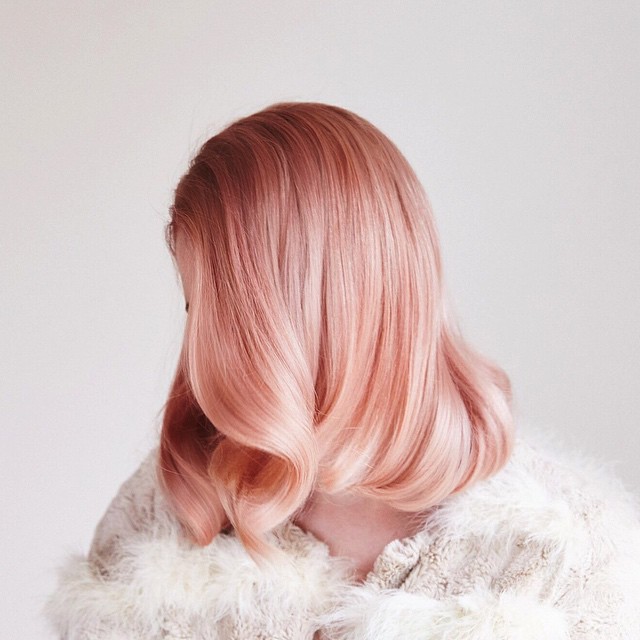 Sometimes we're not made to wear pink. Instead, we're made to wear peach. And these locks wear them so well. (via)
15. Slight Gray Spirals
Ninja Cosmico gives us another beautiful bit of inspiration in the form of gray, spiraling curls. It's such a soft, yet bold statement!
16. Blue Ombre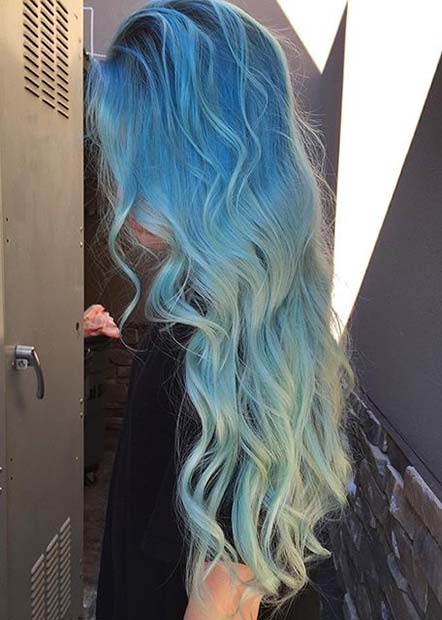 Over at Stay Glam, you'll find this beauty. Whether you have longer or shorter hair, this ombre effect is quite stunning.
17. Pink Tips For Men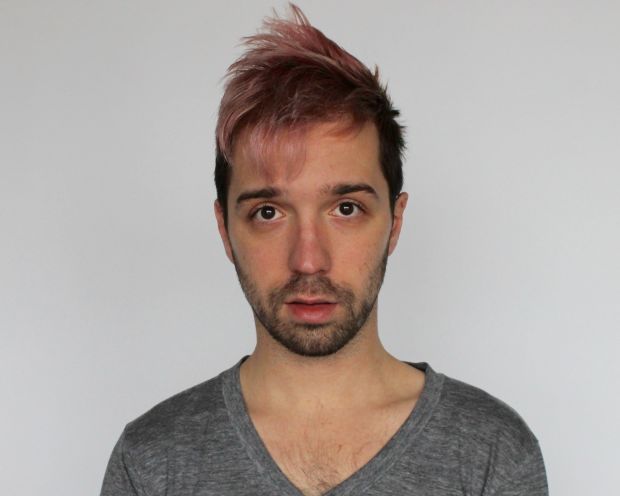 Check out xoJane and grab this tutorial for dying your tips! Both men and women can benefit from this one!
18. Violet Swirl & Pastel Pink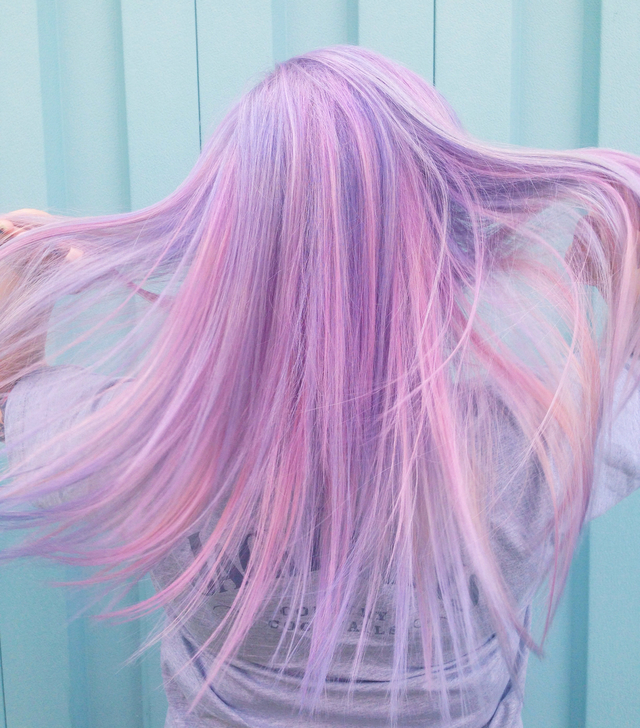 Visit Ninja Cosmico again if you want to see more inspiration like this. Pink and purple have always been girly buds and they work well on these locks!
19. Totally Teal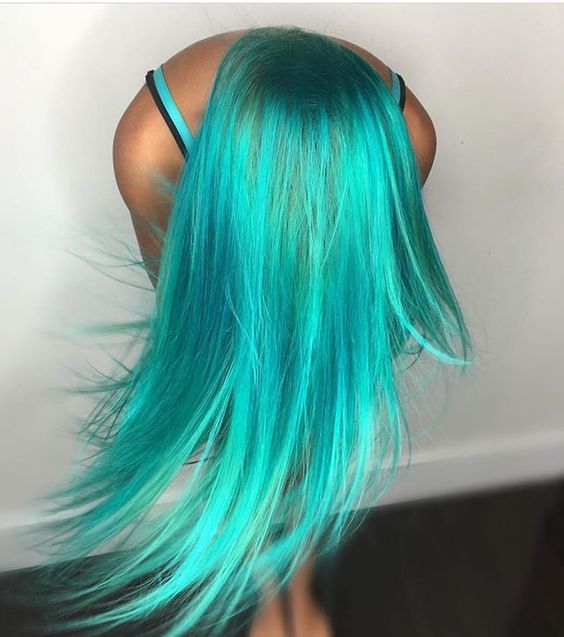 While perusing Pinterest, we found this beauty and we were stunned. Even pastel shades can be bold and vivacious – just look at this teal!
20. Nearly White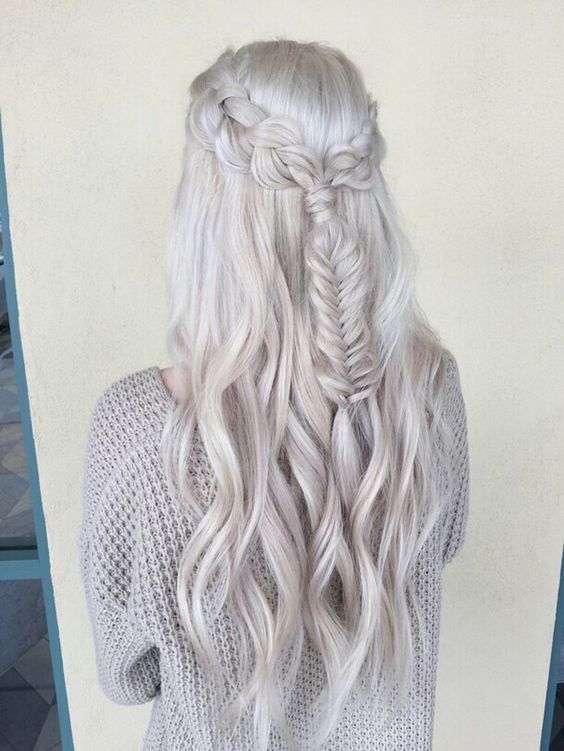 Here's another pastel natural that's trending and working well on a large variety of people. Going nearly white may be the exact change you need. (Pinterest)
21. Romantic Green Cuts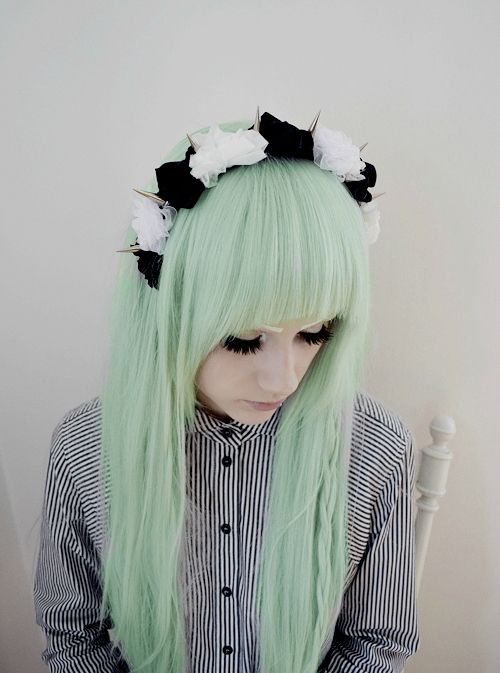 A soft green could be in the cards too! This is another minty shade that has pastel hair colorists all over the world excited to try. (via)
22. Sweet Copper Color
You could always go with a more fiery shade and stick with something with a lot of copper tones involved. Especially if there's a varying, ombre-type effect! (via)
23. Subtle Violet Shade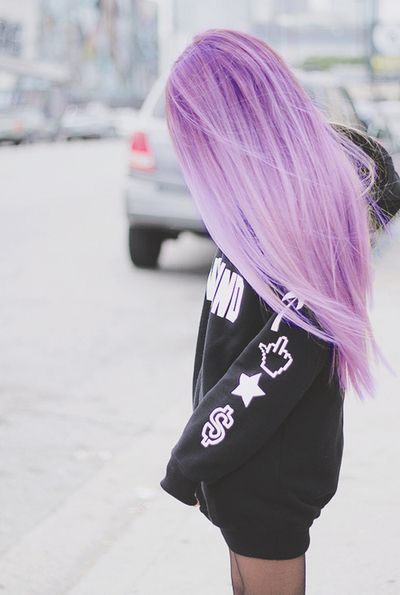 These violet tresses will have you up in arms as well. It's a bit richer than lavender so if you want more drama, head this way. (via)
24. Baby Blue Curls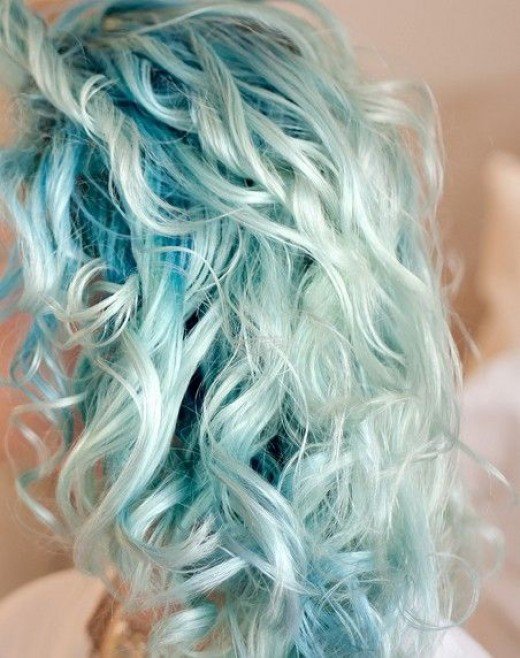 These messy, baby blue curls from Bellatory will have all the gals swooning too. Powder blues work well on a lot of skin tones too – from the fairer to the richer!
25. Cotton Candy Pixie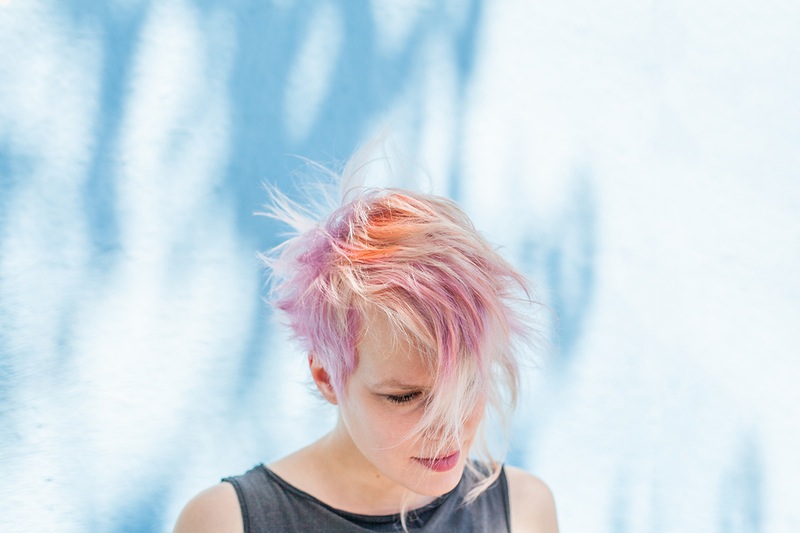 Brit + Co had this beauty featured on their site as well. A cotton candy-coated pixie cut is something we all can appreciate, don't you think?