No matter what kind of hair you have, styling it every morning can be a chore. Sometimes you're very busy or running late and sometimes you're just plain tired and don't have the energy for something high effort. Other days, however, a great hairstyle that makes your mane look its best for a special day or a fancy occasion is fun to do! Depending on what texture of hair you have and how much body and volume it gives you to work with, however, the styles that look great on you and are easy to do might be different than what suits your friends. People with curly hair, for example, can do some extra unique, beautifully styled updos that people with thinner, straighter her can't pull off without putting in a hot roller set first. Harness that natural ability and create something lovely looking whether you opt for simple and quick or elaborate and fancy!
Check out these 15 beautiful hairstyles that are absolutely perfect for big, curly hair.
1. Curly twist over ponytail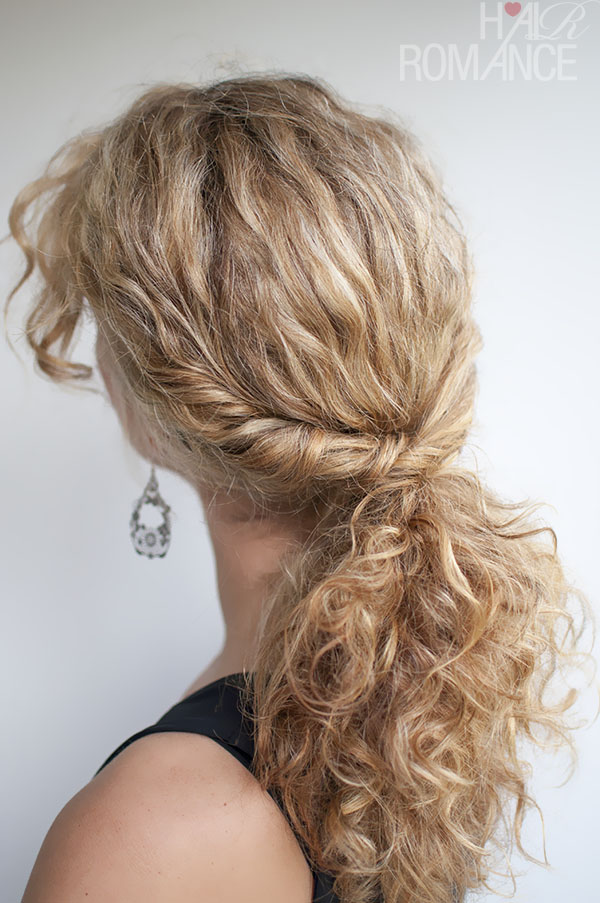 If your hair has a lot of volume, even a simple ponytail can look great. Every once in a while, though it's nice to change things up and add a subtle detail that amps the style up just ever so slightly. That's where easy twisting techniques like this one from Hair Romance are helpful! They've flipped this ponytail through itself near the elastic to give it just a bit of simple character.
2. Curly low tuck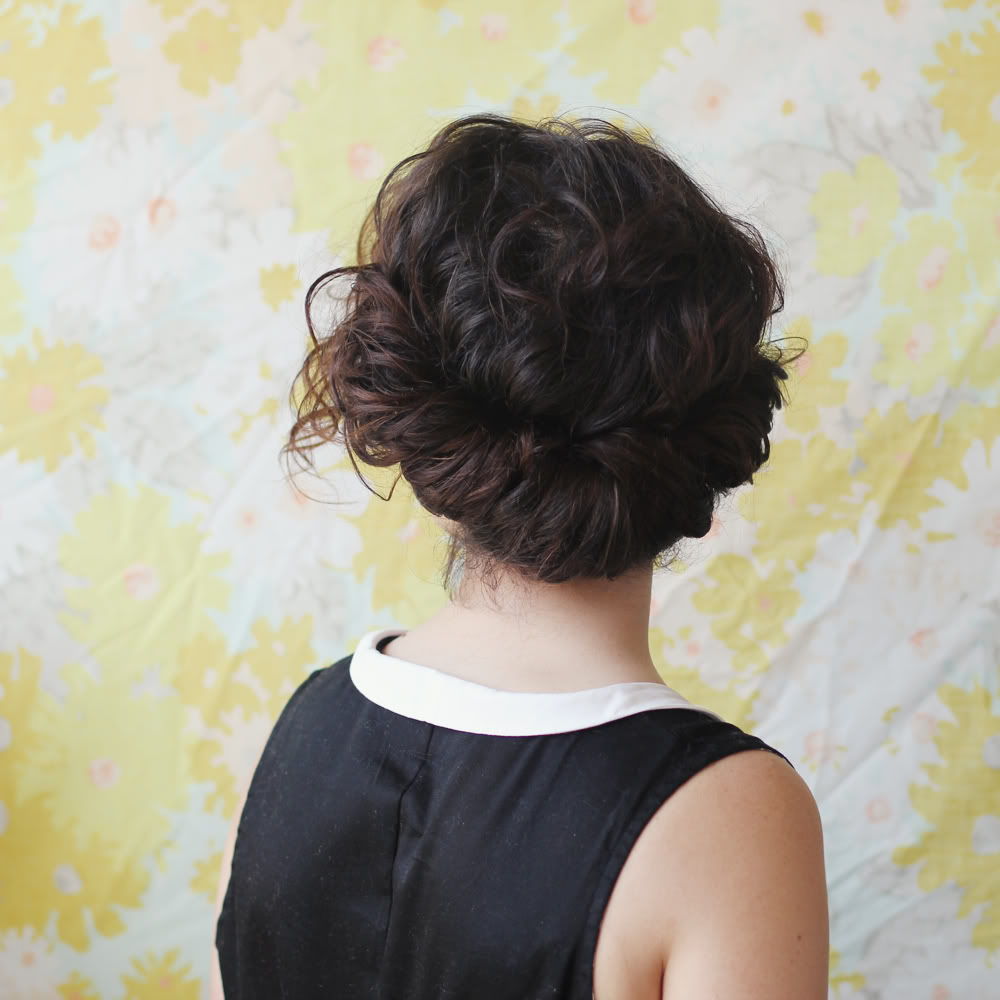 Do you like the idea of flipping and twisting your hair because sometimes you like to keep it contained and take a break for its usual wily shape and volume? There's nothing wrong with reigning your curls in sometimes so people really get a look at your features! We love the way The Brave Life used a similar tucking twist technique as the style above, but left the ends wound in to create a low halo of hair around the back. You still get to see some pretty, curly textured framing your face, but the rest is contained neatly in a subtle roll that will hold all day if you pin it well.
3. Curly layered vertical twists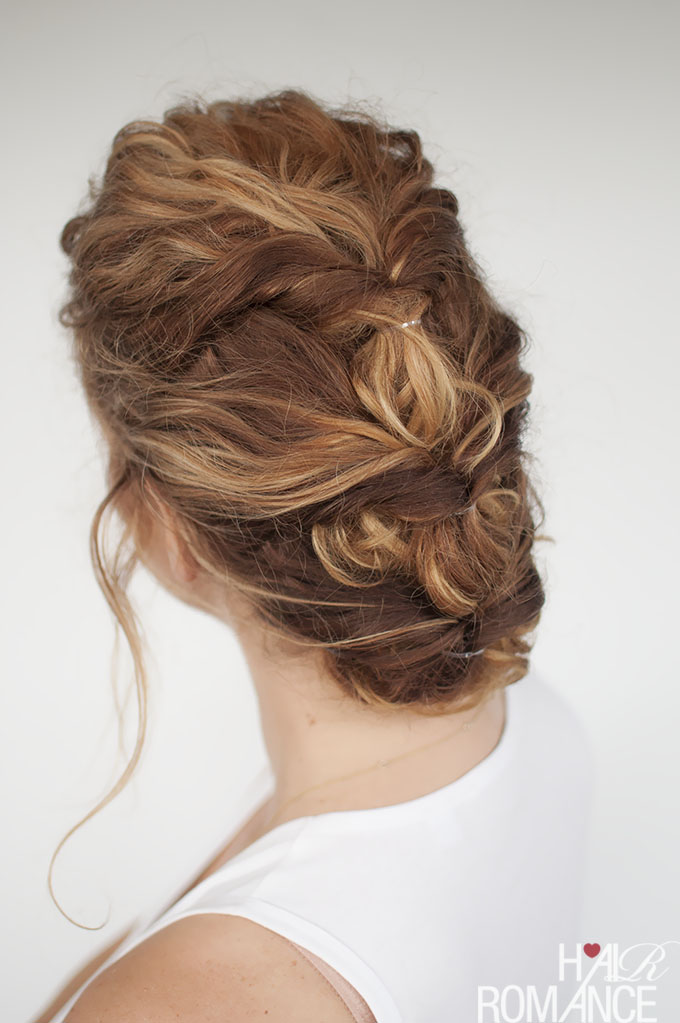 Have we mentioned that we love twisting and looping techniques for curly hair? We find them helpful because the texture of your hair really lets the rolls and tucks you create show in contrast to the body of the curls you don't catch up into the style detail. This layered tuck style lets you do lots of little hair turns vertically down the back of the head for an extra detailed look that you can either leave hanging as a ponytail near the nape of your neck or tuck under the way Hair Romance has here if you'd rather not feel your hair against your next.
4. Modern Gibson Girl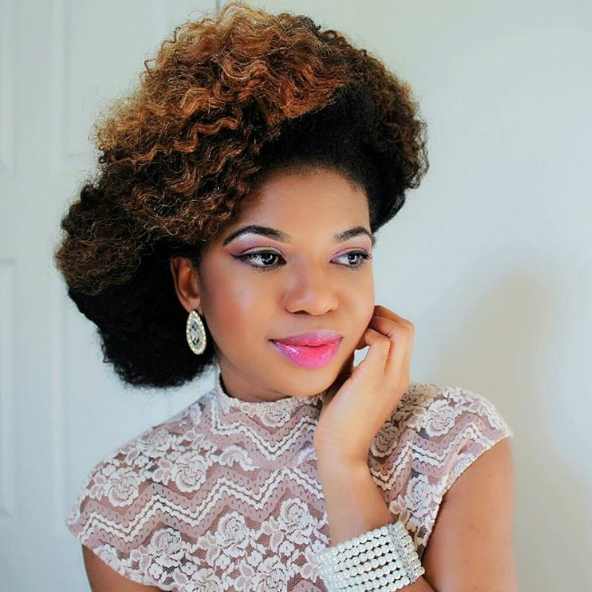 If you've never heard of the Gibson Girl hairstyle, look up hair fashions of the 1930s right away! A "Gibson Girl" was a particularly styled woman of that era who held independence and feminine power as a strong value and presented herself in a stylish, confident manner. The signature hairstyle of such a girl involved built volume framing the face but swept up and away, pinning the ends in a neat bun on the back. This modern version featured on Natural Meze Curls lets you communicate yourself as a similarly strong, confident woman, but of your own contemporary era. We love the slight angle the hair is piled at, deviating slightly from the classic style but still paying it a stunning homage.
5. Loose inside out braid and a curly bun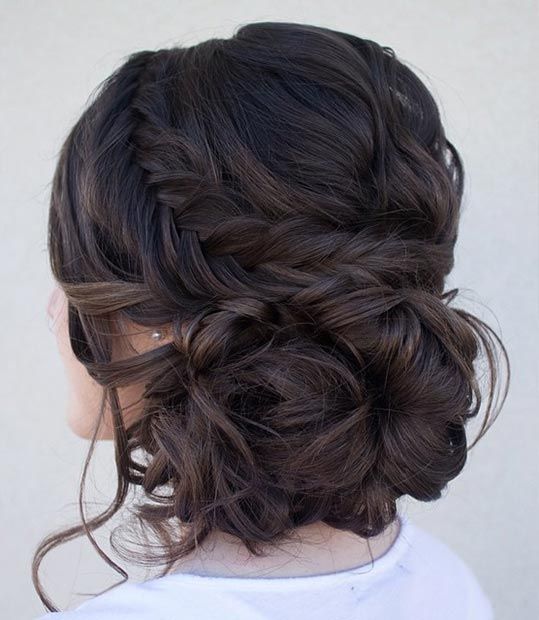 If you've ever braided curly hair then you already know just how much fun it can be. Unlike thinner, straighter hair, which feels very smooth and can slip out of styles much more easily, curly hair has just enough texture to stay woven in lovely, intricate ways. It's also very easy to create stylishly messy Bohemian style buns with curly hair because you don't have to do things like back brush the hair to make the bun look full and effortless. Hair and Makeup by Steph took advantage of both those curly haired characteristics when they created this lovely braided bun style!
6. Angled curly side braid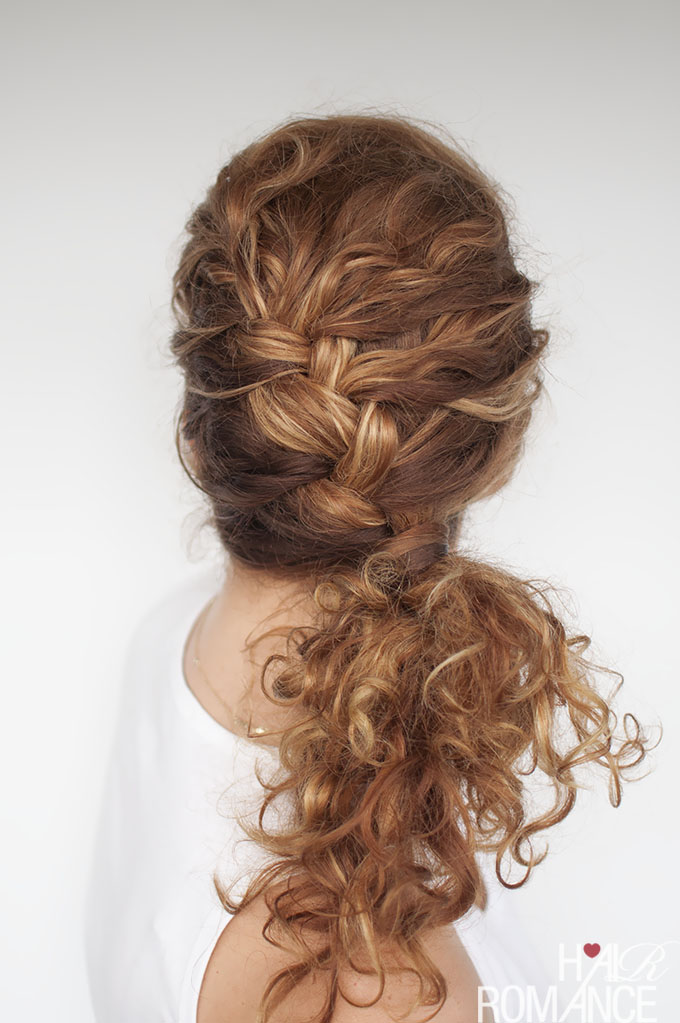 Speaking of braids, there are so many different kinds, styles, and shapes of braids you can make! You can get especially creative with curly hair because your hair will hold its style so well. Even so, a relatively simple style can be the best way to go some mornings. Hit the mark somewhere in the middle with this easy three stand braid, but woven on an angle so it passes across the back of your head and into a ponytail, rather than downward. Hair Romance shows you how it's done.
7. Tight bun and a hairband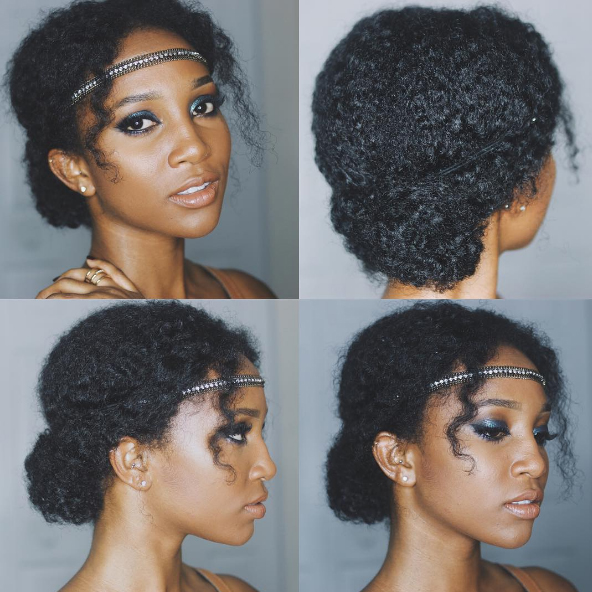 Are you still looking for a way to gather all of your voluminous curls inward for a more streamlined look than your regular natural texture normally allows, but you'd had enough of twists and tucks for now? Try smoothing everything into a simple, solid bun at the back for a style that's a little more sleek. We love the way Zoe Allamby jazzed the style up a little by adding a pretty beaded hairband at the forehead.
8. Flowers and a low, loose bun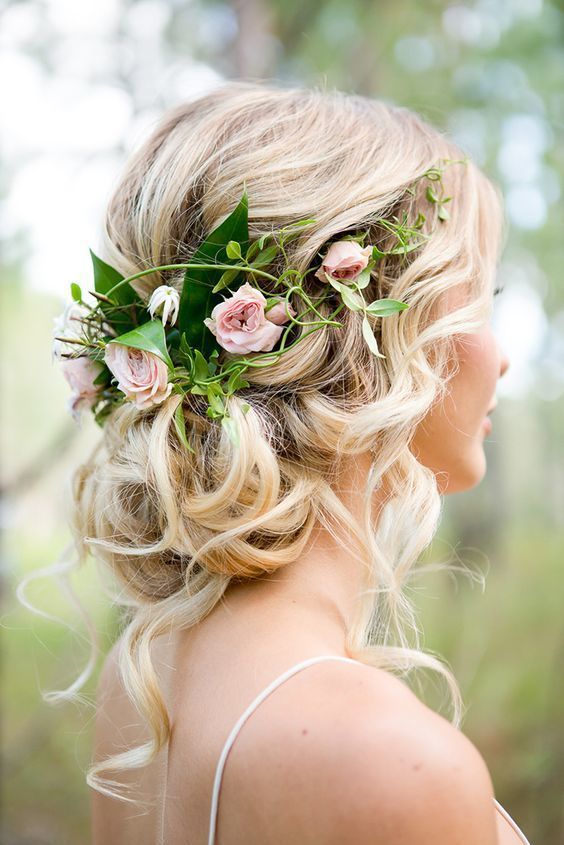 Maybe "effortless" is how you'd really like to keep things looking, but you'd also like to incorporate something that will make the look appear even more whimsically natural than just your free range curls? Then check out how this look from My Wedding combines a messy Bohemian style bun with a few pretty silk flowers!
9. Asymmetrical curly updo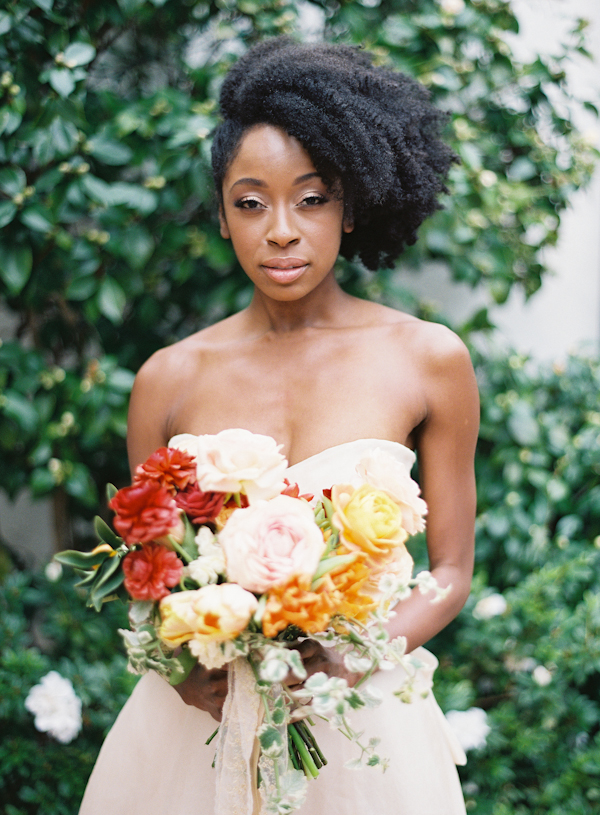 Is your hair curly enough that it already has almost unmatched volume naturally, even before you've teased it or applied product? Well, that can be a style blessing too! There are plenty of ways to show your bouncing curls off, but one of our favourites is this asymmetrical updo featured on Munaluchi Bridal. We love that a style based on an imbalance of hair distribution can actually provide some stunning visual balance depending on how you accessorize.
10. Cyndi Lauper curly waterfall braid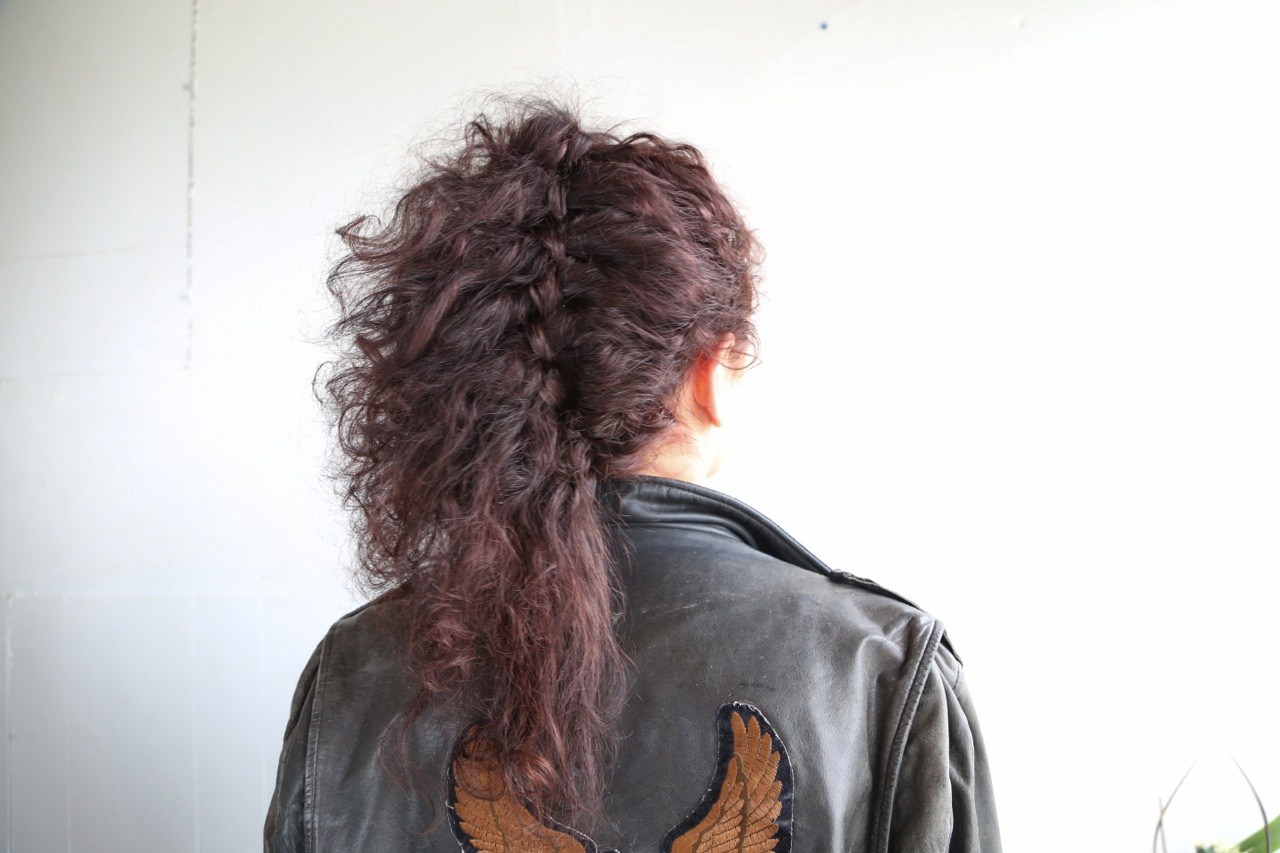 Is the texture of your hair certainly curly but a little less defined in its curly, giving you a bit more of a chicly messy appearance some days? Well, that's a texture that you can create totally unique styles too! Rather than looking super glamorous, you might try something a little more rock n' roll, like this Cyndi Lauper inspired faux-hawk 'do from How To Hair Girl.
11. 2 minute updo for curly hair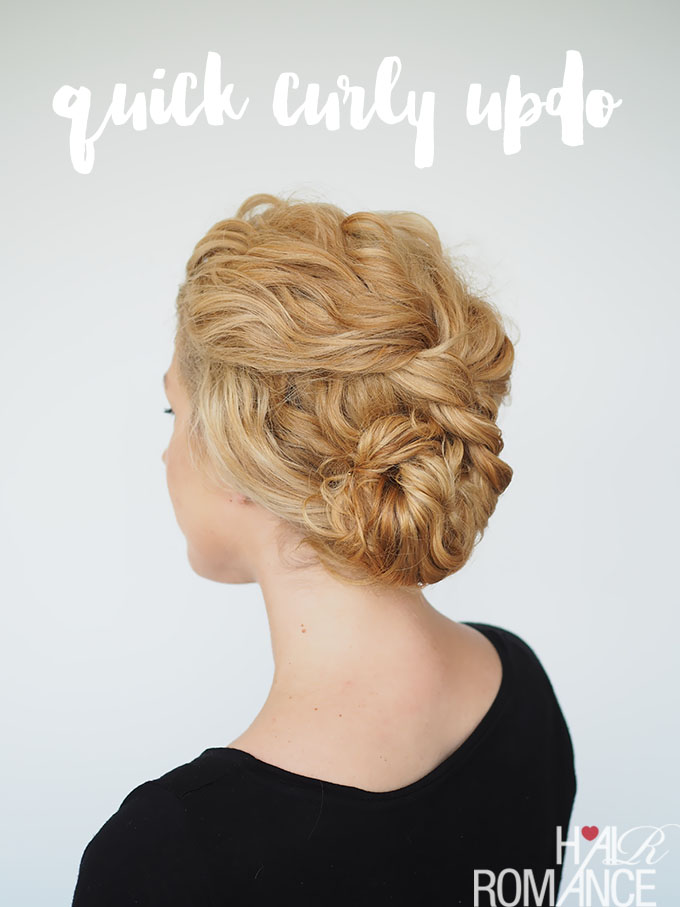 Have you been scrolling through this list hoping to find something lovely looking but simple and very quick, helping you get out the door in the morning on time but still look nice at work? Then we think we've found the tutorial for you! Hair Romance guides you through the process of strategically pinning curls to create an updo in literally two minutes.
12. Messy, curly braid with flowers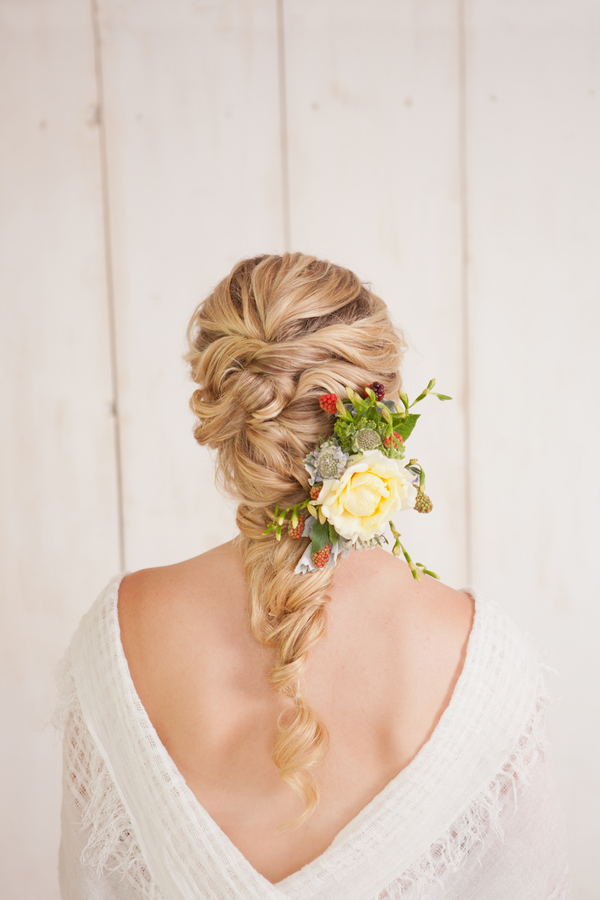 Are you still caught on the idea of braids because you love how thick and textured yours comes out thanks to how voluminous your hair is? Then you're going to love this sort of Bohemian style braid from MOPS Hair Designs! As if that wasn't cute enough for you, they suggest adding a few flowers to take things to the next decorative level.
13. Curls from twisted knots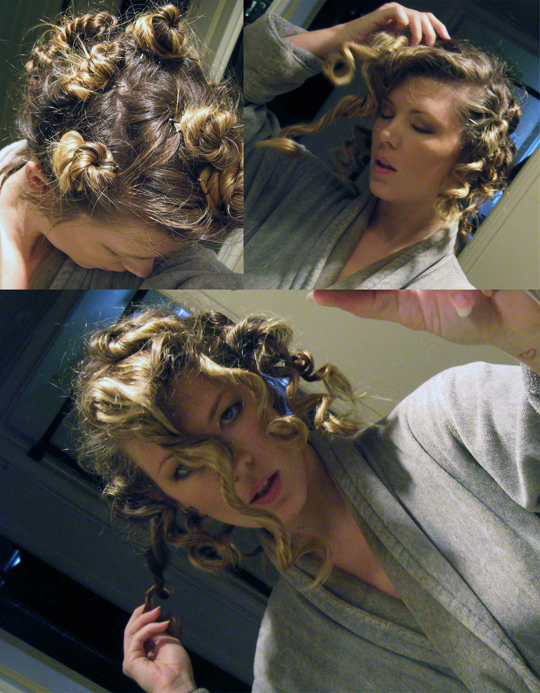 Do you have hair that's slightly curly but could use a little more body when you have a particular style in mind? Perhaps you actually don't have curly hair but you've been scrolling through this list wishing you did? Then create or amp up some extra curl with this little twisted bun method from Love Maegan! Once you've got the curls, you can style your newly voluminous hair however you please!
14. Kardashian inspired curly blow out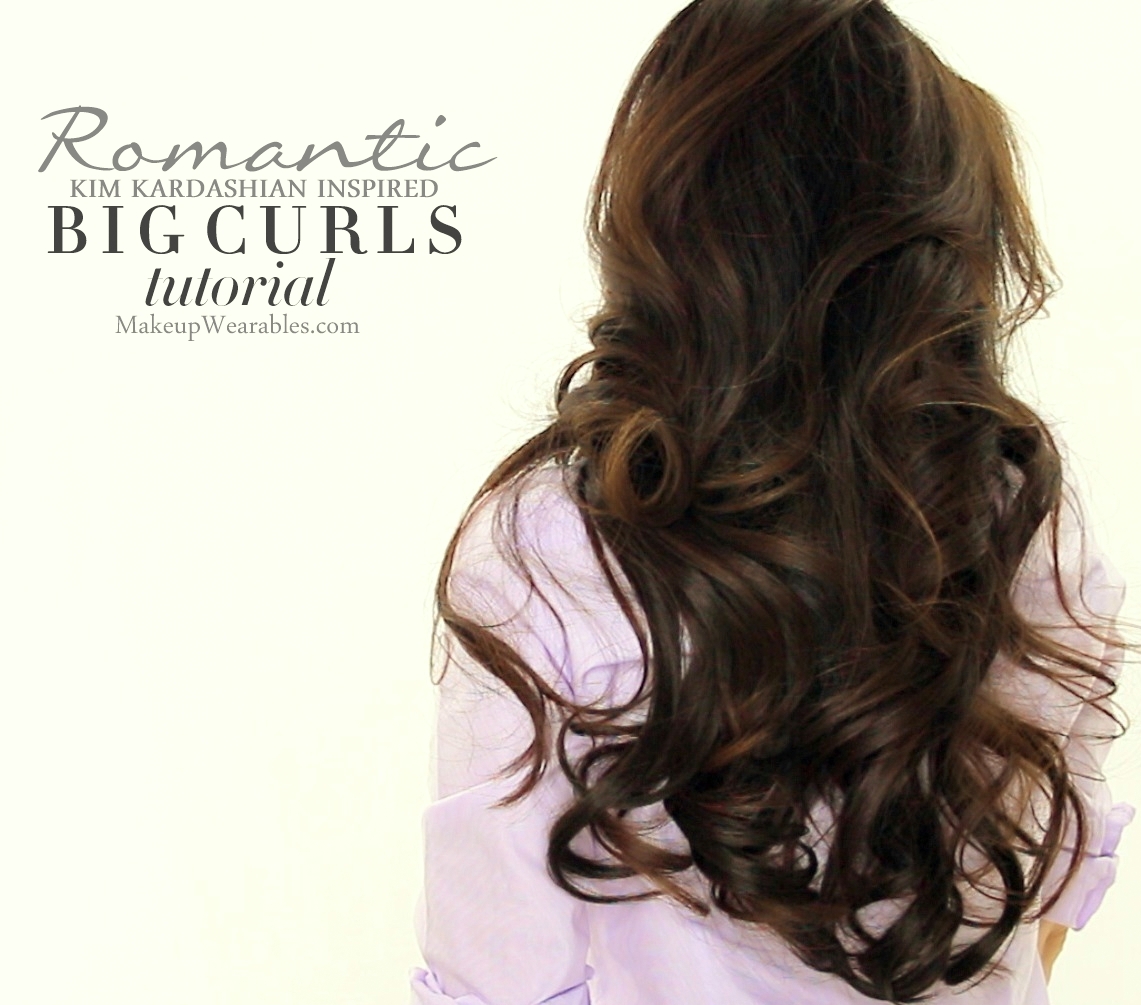 When you think "glamourous curls", do you picture looser, waving curls that give a sort of swooping glamour rather than big, glamourous ringlets that look very styled? Then check out how Makeup Wearables created the illusion of "effortless" curls and combined that with great blow drying techniques to get volume instead of relying on the bouncy volumes of the curls themselves.
15. Two curly buns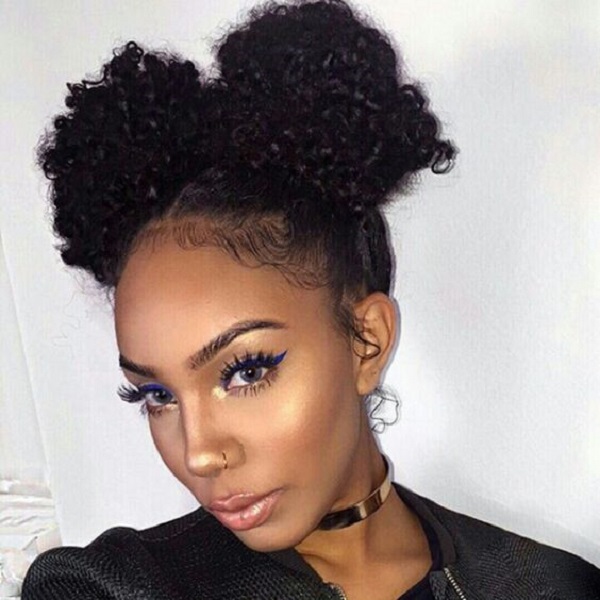 Are your curls so dense that they keep fantastic shape, letting you create all kinds of styles that people with other hair textures simply can't build? Then show that off for all it's worth! We absolutely adore the way Her Given Hair created two little "space buns", one on each side, letting the curls gather together in their natural, adorable way.
Do you know someone with curly hair who's always looking for new ways to tame their tresses and wear their volume with pride and style? Then share this post with them for a little bit or inspiration!