Bright colors and fun designs are what your nails need this summer. For those who don't want to make a trip to the salon or don't want to do any extra work this summer – we got you covered. We prepared the chicest easy-to-replicate manicures to get your nails ready to play in the hot summer sun. Flip through this article for big summer nails inspo!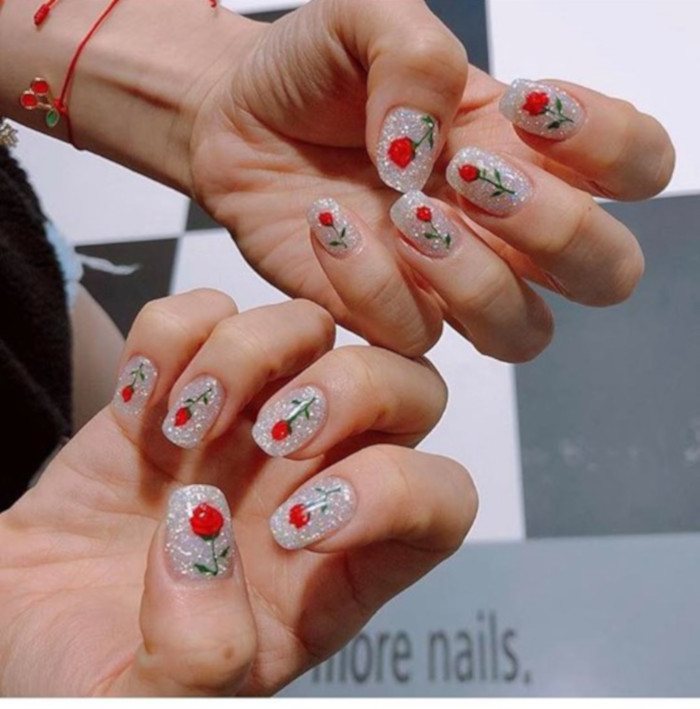 Glitter exposed to the sparkling sun is something next level! That's why we'd choose a glitter base before anything else this summer. To escape the cliche floral prints, we recommend painting a tiny rose on each of your nails or at least decorate one nail with a rose. You could also use nail stickers. Red rose is an all-time classic we all love, but if you want to spice things up, choose a color that you prefer.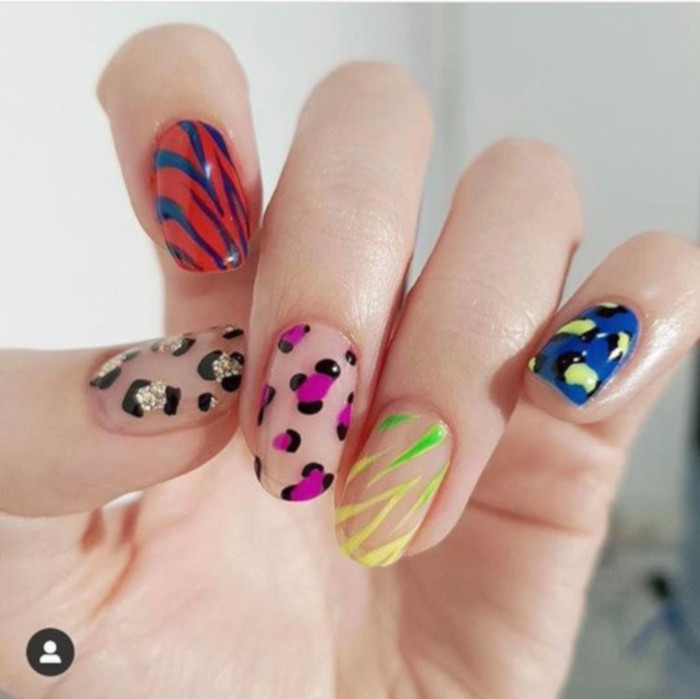 Let your nails ROAR this summer! If you want something more toned down, you could opt for a clear base. Those who want an attention-grabbing nail design should use a color for the base that will contrast the print. You could use one animal print for the entire manicure or paint a different print on each nail to double the fun.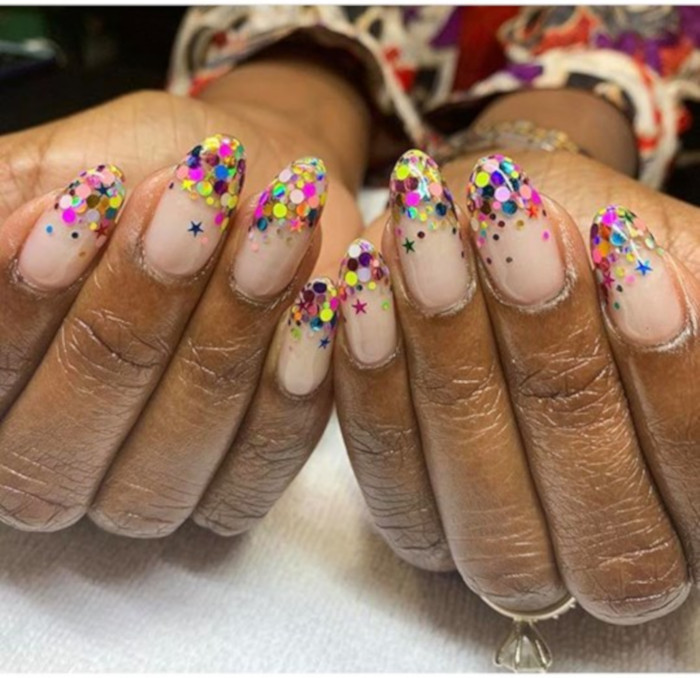 When the sun is out sparkling and stays out past 6 p.m., it can feel like an occasion worth celebrating! You can have a glass of wine to celebrate the sunny weather, but why not extend the festivities to your nails? You could go for a bold nail polish or loud nail design, but nothing screams party more than confetti nails. Whether is a subtle sprinkling of glitter or foiled shining stars, those sparkles floating on your nails give the illusion of confetti being tossed in the air. It's like a summer party happening on your nails!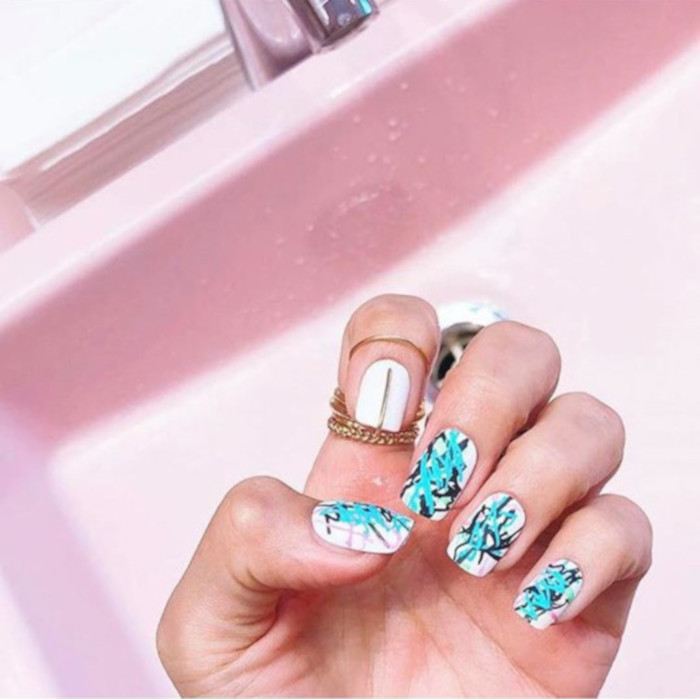 Dipping in a cool salty water while the sun is sparkling is a priceless feeling. You may not have the opportunity to sunbathe and swim every day, but you can take your nails to vacation. This abstract nail design with hints of ocean blue will bring vacay vibes into your daily life.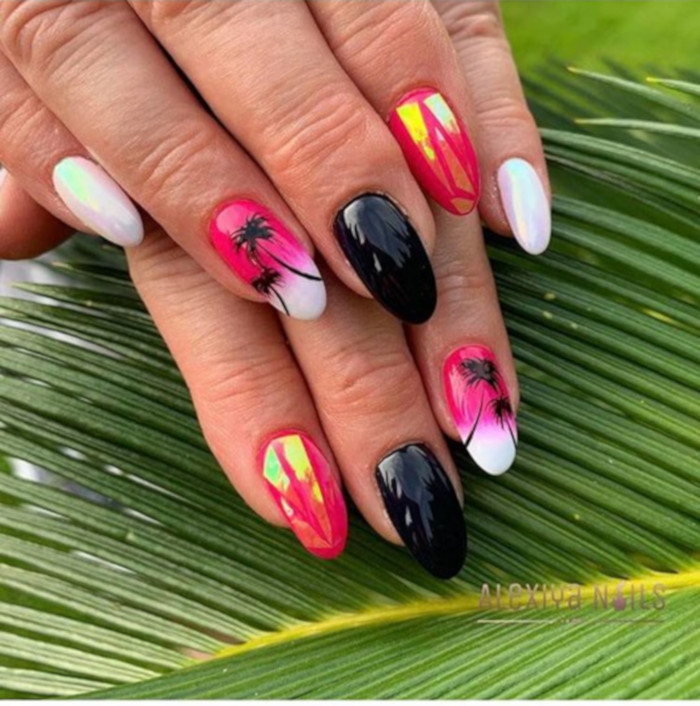 When it comes vacay vibes, this palm-print nail design is so relaxing to look at. All you have to do is paint a palm tree on at least one nail on each hand.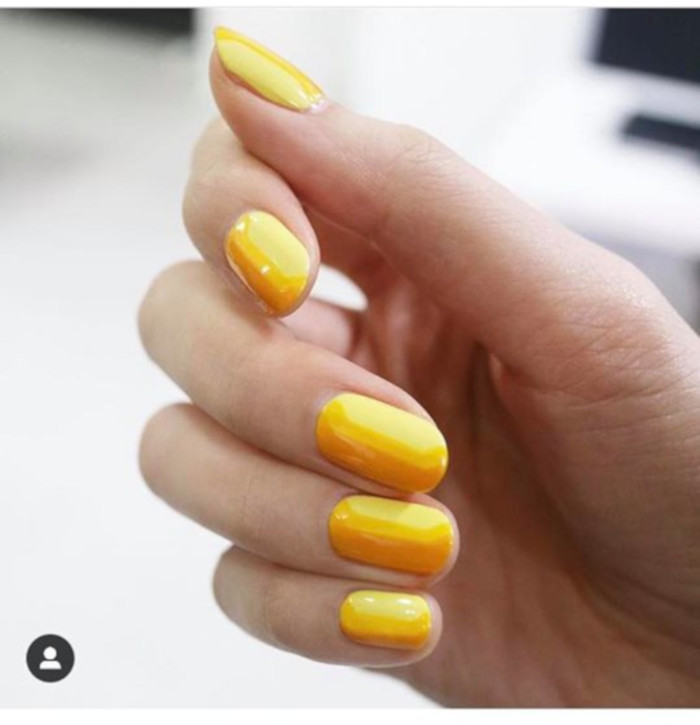 Honor the restless summer sun with an easy yellow nail design. You'll need a few yellow nail polishes to get this beautiful gradual color effect.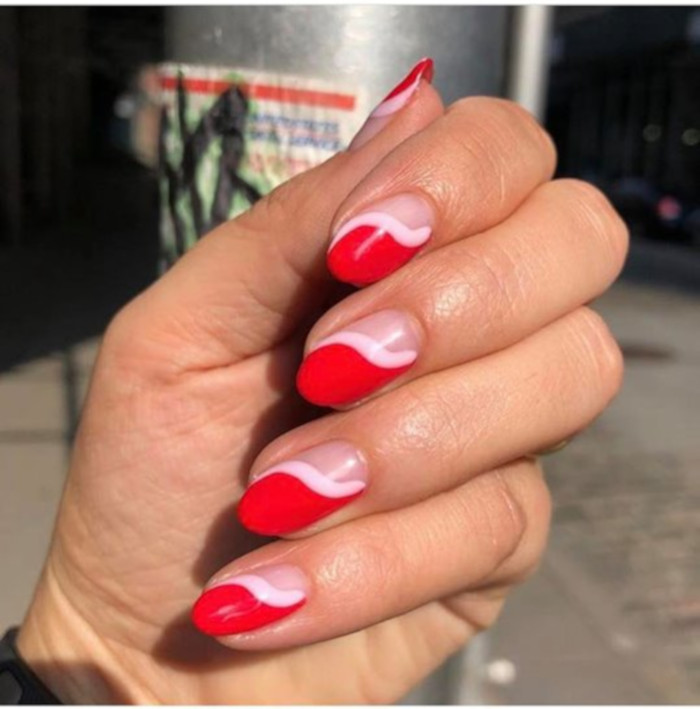 Negative space nail designs are easy to replicate and fun to wear! Opt for bright colors like this beautiful coral red shade and give your nails a summery makeover.