Perms are a great way of getting curled hair without having to put a lot of work into it yourself. With prom season in just a few months, there's bound to be some planning going on. But perms aren't't just for prom. They can be for any season, anywhere. Here are some great pretty permed hairstyles to give you some ideas for a future hairstyle.
Permed Bob
This is a simple permed bob with no frills. The tight curls with the short bob make this a very mature look for anyone wanting to look just a little older.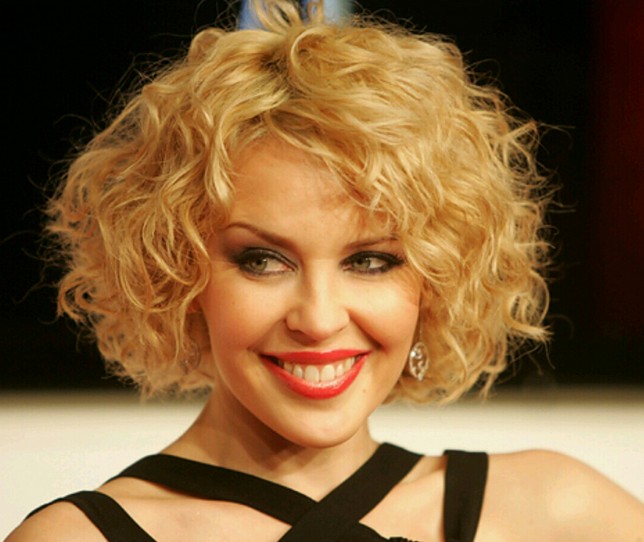 Wild and Untamed
We don't always have the patience for perfectly tamed curls. Some of us want our hair to be wild and free. This perm is absolutely spot on. After your perm is done and it's too tight for your liking, run your hands through it and give it a little freedom. You'll feel like a brand new woman.
Wild Tight Ringlets
This is the epitome of wild and untamed and it's mind blowingly beautiful. This perm is the perfect look for bouncy hair that is full of body. Be sure you condition the curls well when you're washing. Curls like these tend to get dry a little easier.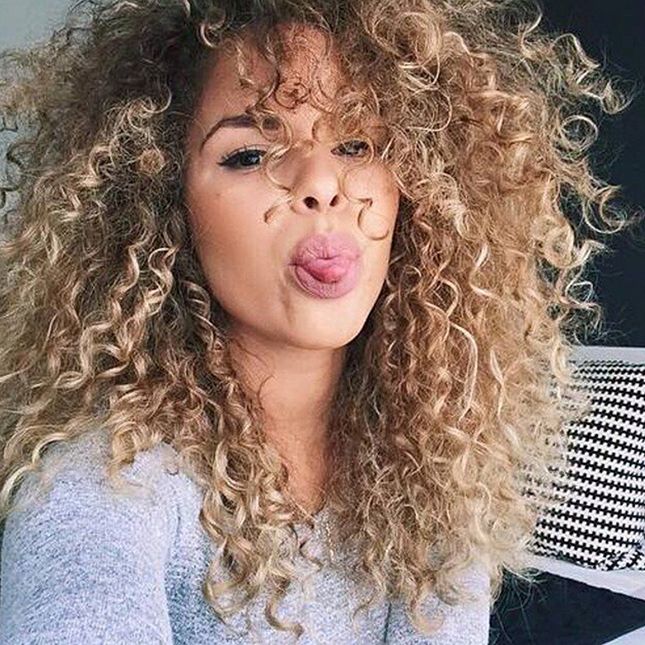 Princess Curls
Back view of long wavy curly hairstyle for girls: Doesn't this hair remind you of a princess? It's almost like Rapunzel as a brunette. These feminine and princess-y looking curls are picture perfect.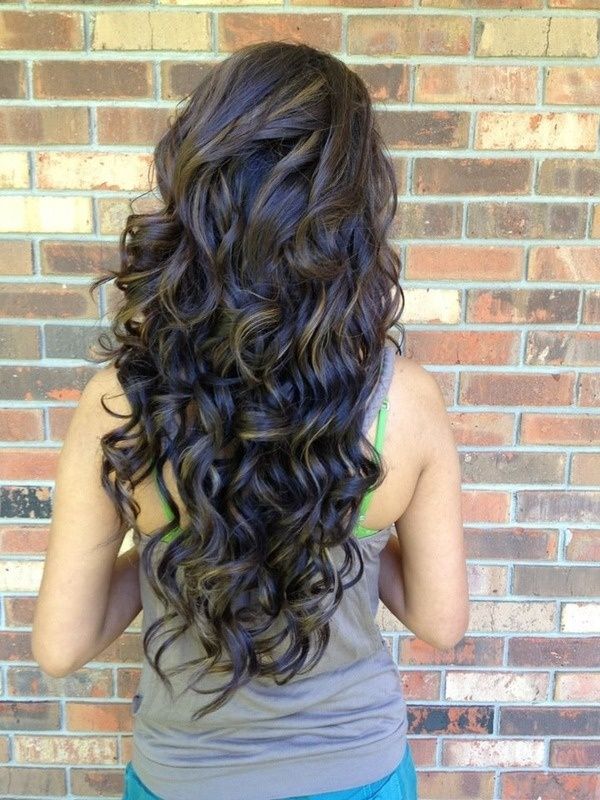 Natural Kinky Curls
Women of color have some amazing curly hair. With a middle part, let your hair hang down naturally. There's nothing else you need to do.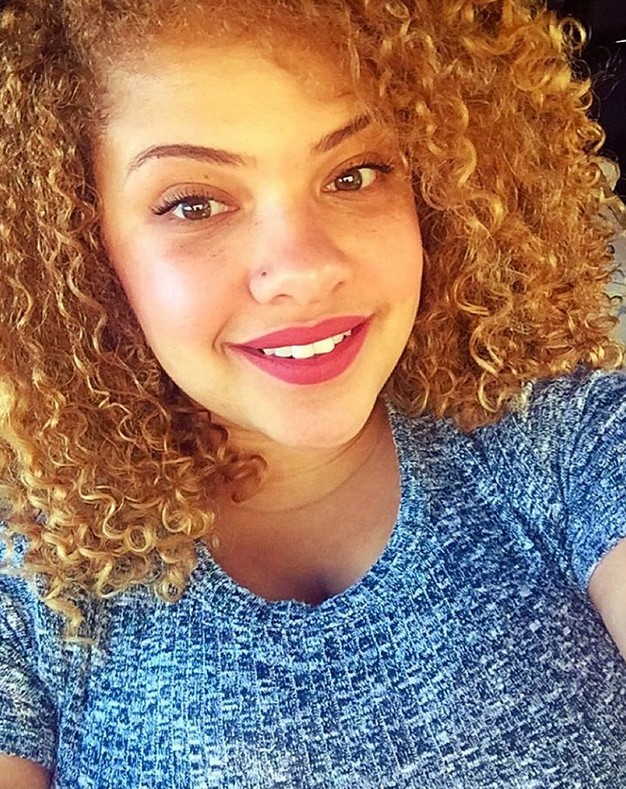 Loose Perm for Medium Wavy Hair
If a perm with really tight curls isn't your thing, you can opt for a looser perm. They are out there! This is similar to taking a one to two inch curling iron and doing yourself. It's also super feminine, princess-like, and picture perfect.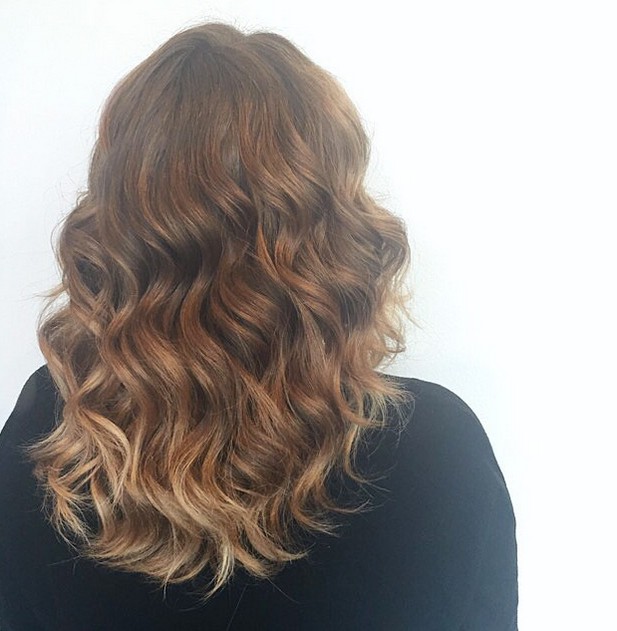 Curls and Frizz Galore for Medium Hair
Curly hairstyle for shoulder length hair: Lots of hair, don't care. The bigger, the better. Go bold or go home. This style is the epitome of fierce and edge and is not for those shy people. If you want to be the showstopper in the middle of a New York City street, this is the perm you want to ask for.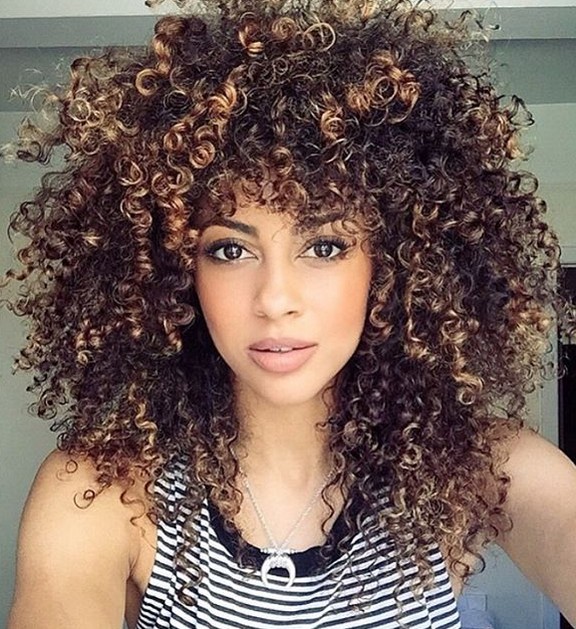 Grey Perm for Long Hair
Long curly hairstyle ideas: Why not kick your new perm up a notch by getting a brand new color? Ditch the typical colours like blonde, brown, red. Go for the grey. For a little more contrast and interest, get a grey ombre that goes from dark to light (find more ombre hair ideas here).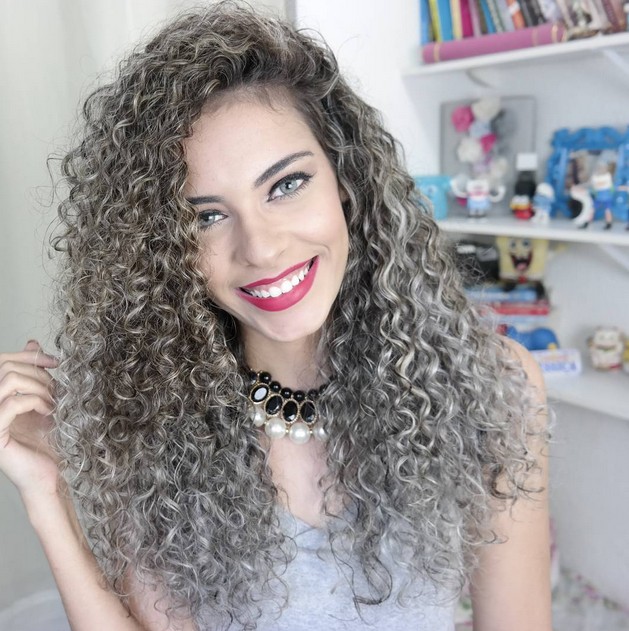 Golden Curls
If you can't stay away from neutral colours, but you want to switch up, try golden brownish blonde hair if you haven't already. The colour is so warm and helps give your face a beautiful glow.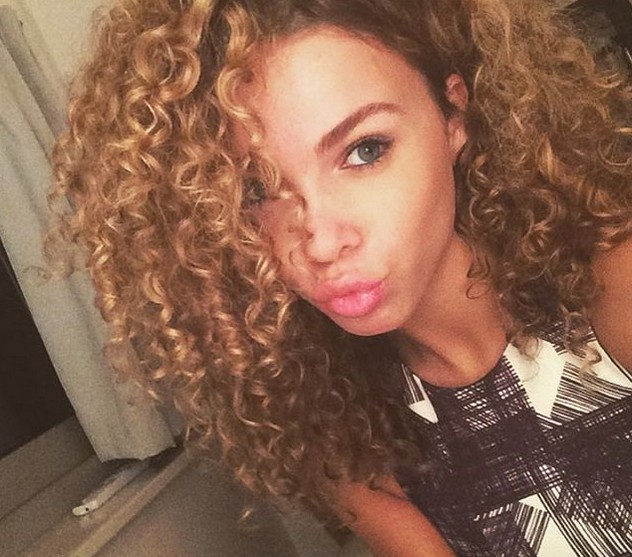 Permed Pixie
Did you know that perms don't have to be on long hair? You can have perms that are shorter than bobs. If you've got a pixie cut, don't be too shy to perm that hair. It will work!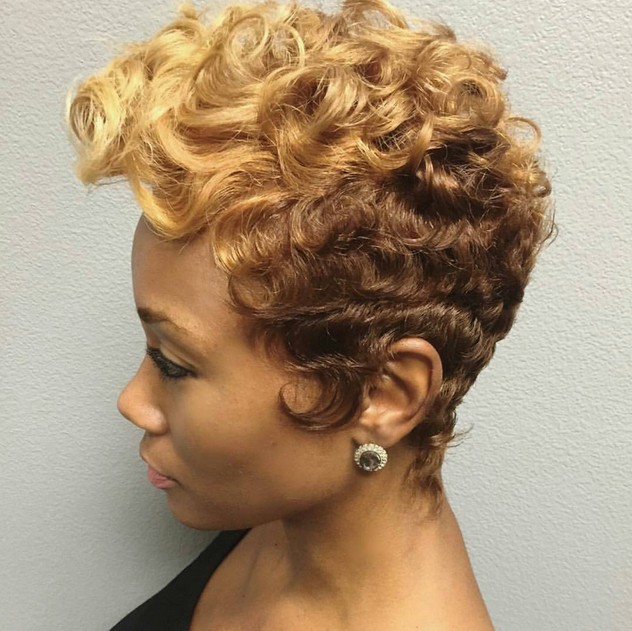 Thin Curls
African American curly hairstyle for thin hair: Thick curls are great, but sometimes, you have to switch it up. Switch the thick curls with thin ones. This is super easy and can be done by leaving your hair braided overnight or making the curls with a flat iron. Using a flat iron instead of a curling iron will get the curls more of a sharp look.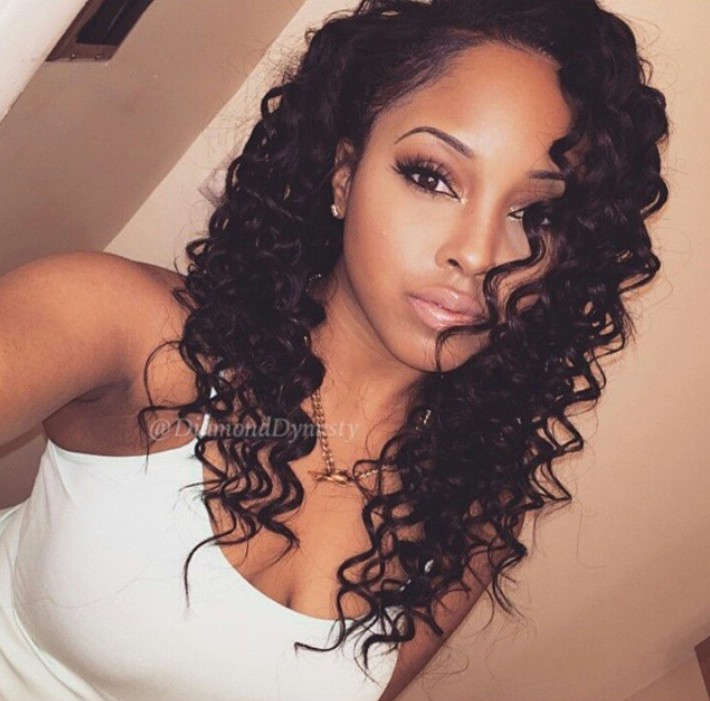 Soft Curls with Blunt Bangs
For a romantic and flirty look, leave your hair braided overnight and when you unbraid them in the morning, you will be left with luscious curls and waves. Run your fingers to through to loosen and break them apart. Bring out the youthful look even more with straight across bangs.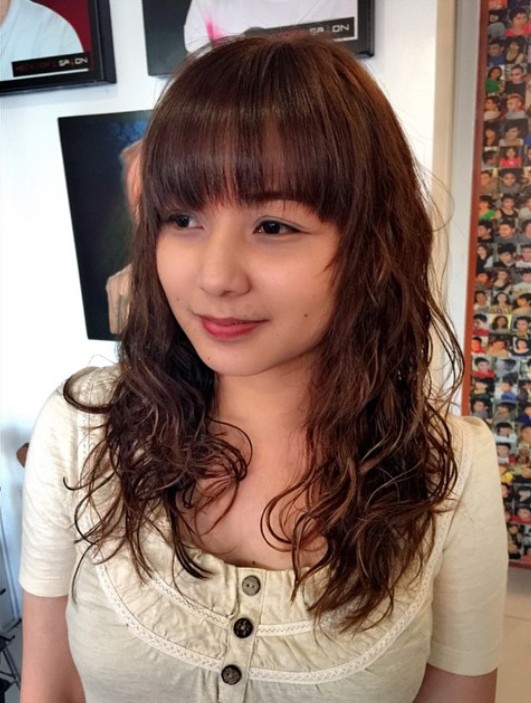 Two Shade Permed Pixie
Bring in some color fun by adding a warmer toned shade in your hair. Go with something a couple of shades lighter, like this orange with the neutral dark brown hair.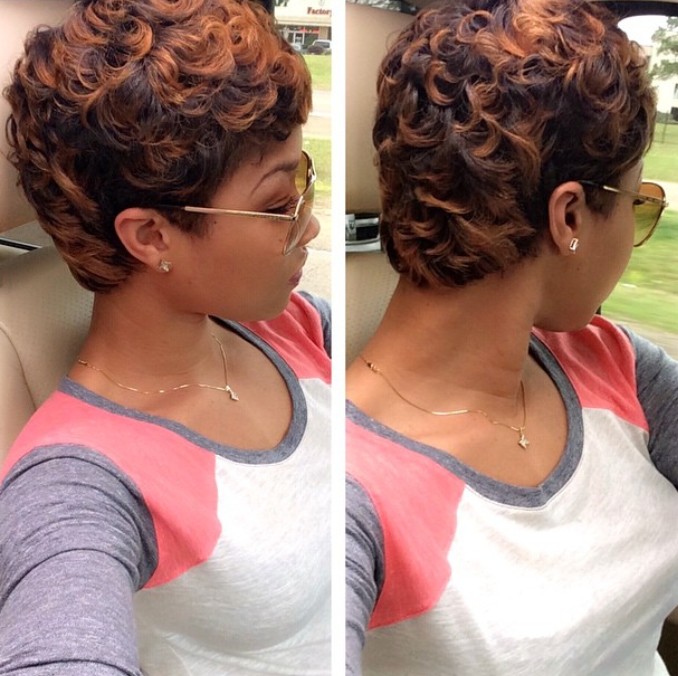 Blonde on the Runway
Make yourself look like a model and runway ready with this style has the most voluminous curly hairstyle we've seen yet. The curls being a bright blonde make this bold with colour but also bold with body. You will be making people move out of your way so you can walk on the runway.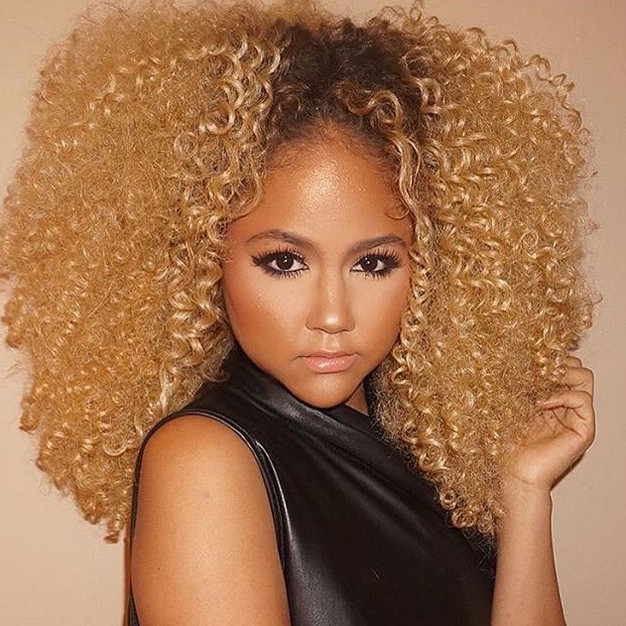 Permed Shoulder Length Bob
This permed bob is a little longer than the first one shown. The curls are also less that. This is one of those looks that would be low maintenance in the morning. Put in some texture cream, maybe some hairspray, and you're done.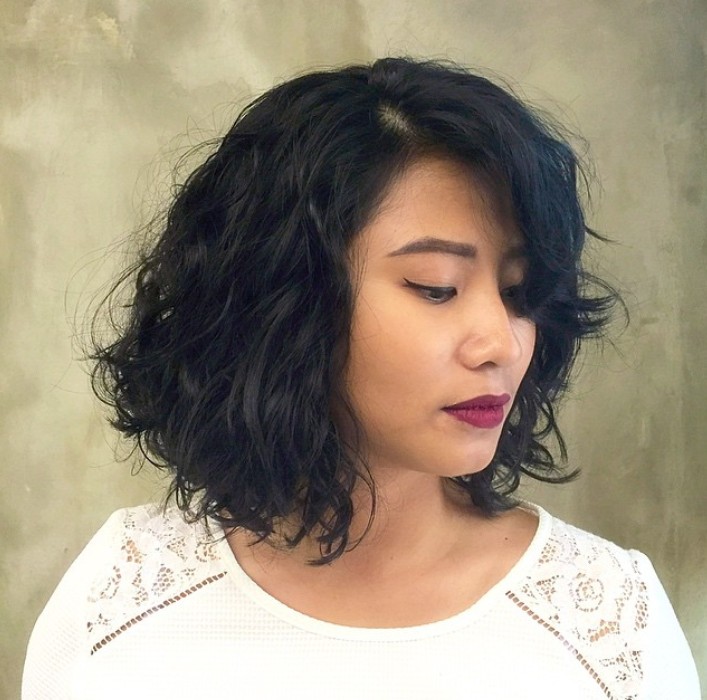 Long Perm
So simple, but beautifully done. A long perm looks just as good as a shorter one. Make sure to deep condition at least once a week so the curls don't get too dry.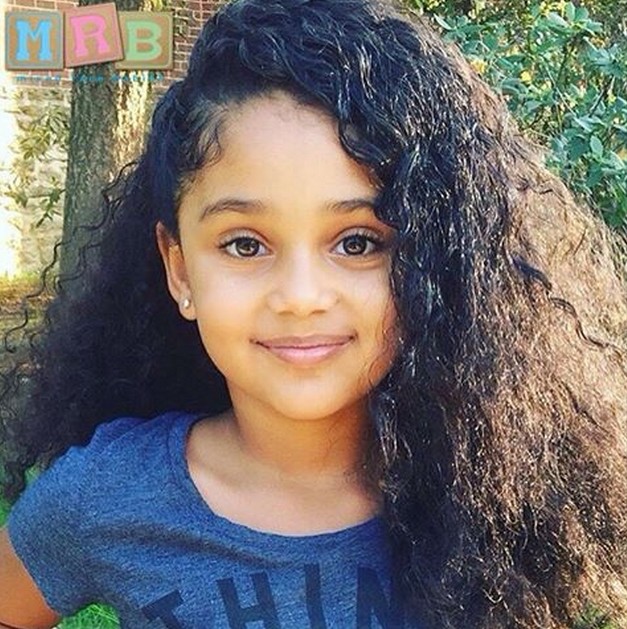 Soft Feminine Curls
This shoulder length bob is cut with layers that loosely curled to give off the soft and girly vibe. It's a little messy so it feels more youthful but it's not so messy that it looks unmanageable.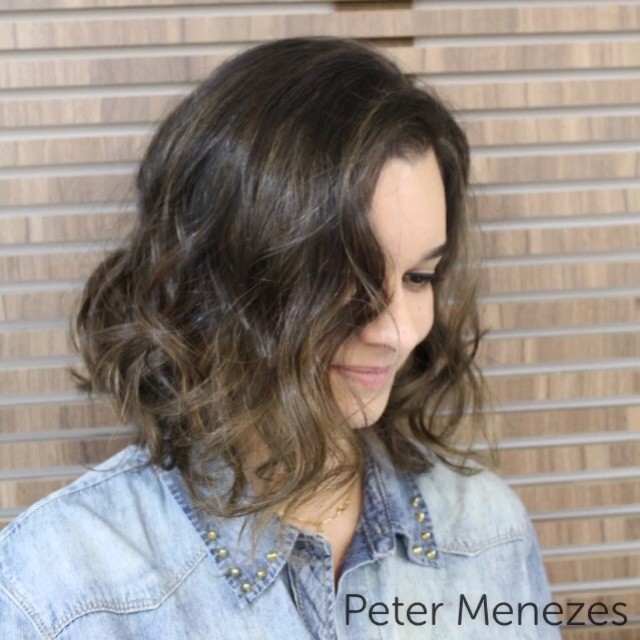 Auburn Summer Perm
To go with your brand new permed bob for the summer, add in a little color for the warmer weather. Auburn is a great summer color.
A-Line Perm
Don't feel the need to stick with straight hair when getting your a-line cut. Get some curls with a perm to add a little more flair in your summer life.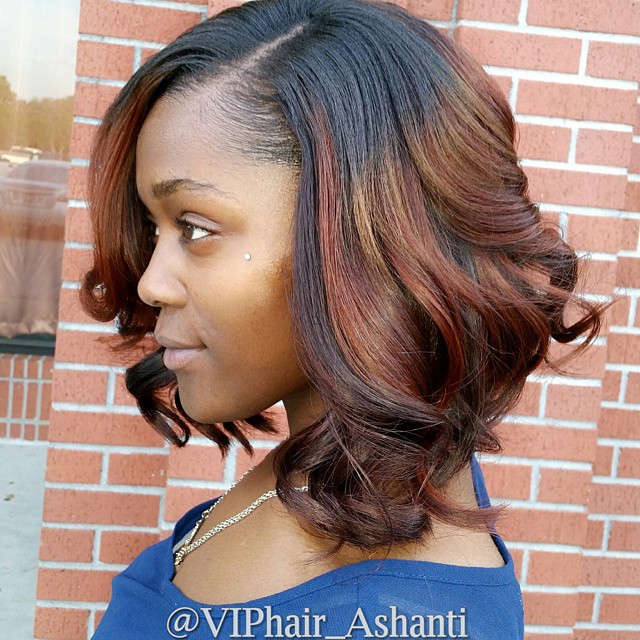 A Line Perm 2 Ways
You can get this perm done two ways. You can get the tight curls on one side and simple waves on the other. It adds a lot of interest and uniqueness to the look.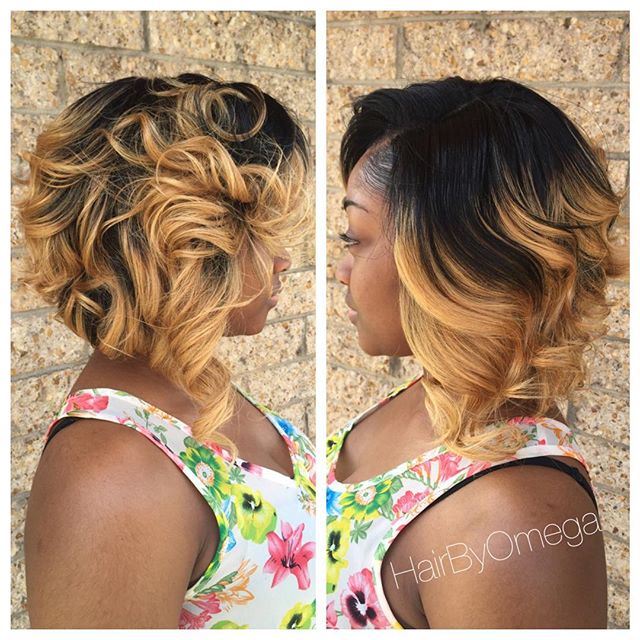 Those are the pretty permed hairstyles for you to try. There were a few options for prom, edginess, and simple on-the-go perms. All of these are great solutions, so don't be afraid to come out of your comfort zone and try something new. Do you love these hair styles? Find more on prettydesigns.com