Here I gathered some Long Hairstyles for Black Women of today just to show her way towards a style transformation.Long tresses communicate some adorable vibes. This is the reason long hair is a dream of many women. However, this length is sometimes hard to maintain, especially if one has many other chores to do daily. Luckily, the 21st century has given us some stunning Long Hairstyles for Black Women which are not too heavy and require less maintenance.
"If a woman has long hair, it's a glory to her"
Long hair along with black skin makes a perfect combination to transform yourself into a style icon in your community. Black skin was accepted in the society quite late. Fortunately, it's no more a taboo to be a black beauty.
Curly styles were once considered as the only hairdos a black beauty can rock. This is no more the case!
Depending upon the length and specific hair texture, waves as well as sleek cuts can be worn in an absolutely glamorous way. Braids, fishtail, and layered styles provide versatile options to both the old school community and teenagers.
17 of the Most Adorable Long Haircuts for Black Women – Style in a Unique Way
Most of the African American women are blessed enough to have long tresses. If you are one of them, then it is necessary to know how to present this treasure in a magical way. In 90's, short hairdos were hitting the style charts. However, Rapunzel has again taken the long hair glory to the level it deserves. Thus, long hair is back to the styling game with a Bang!
Thanks to the modern cutting tools and the dye techniques. Add layers, try shag, bring braids, opt fishtails, and a final touch of favorite color dye… There are tremendous opportunities to manipulate.
As per today's trend, we have collected some of the must try Long Haircuts for Black Women. So have a look at these super classy hairdos to bring a delighted expression of your personality!
1.      Long Super Curly Hairdo: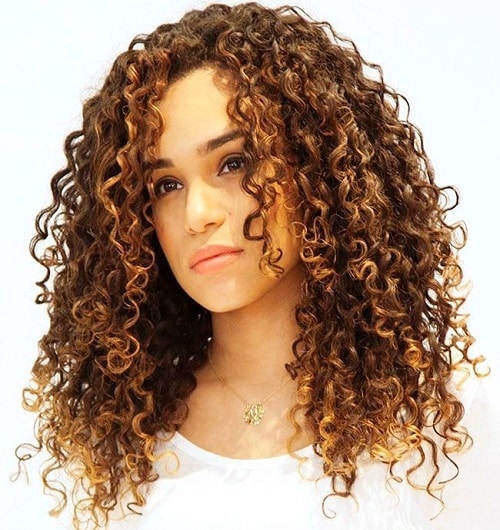 As black women naturally have curls in their hair texture mostly. So, to keep the things simple, one can opt to go for further defining these curls to make a style statement which is traditional as well as unique. Such springy curls can be added with the help of a good quality roller set. To further enhance the look you can choose a jet black dye.
Don't forget to completely dry the hair before applying roller. A good quality serum is also necessary to reduce the damage posed to tresses. Thus, such Long Hairstyles for Black Women playing with natural texture appear more sassy and less time taking.
2.      Loose Long Waves: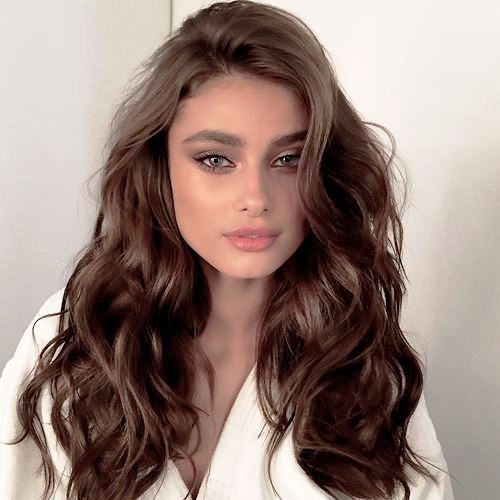 In summer every girl wants a casual look which is easy breezy. In this regard, loose waves come under the Long Hairstyles for Black Women category to welcome the summer this year. Such simple hairdo does not scream "salon" very much. By using a medium barrel hot curling iron one can easily achieve this alluring look at home.
Lastly, don't forget to apply a hair spray to keep the style for a longer period of time.
3.      Super Sleek Long Hairstyles for Black Women: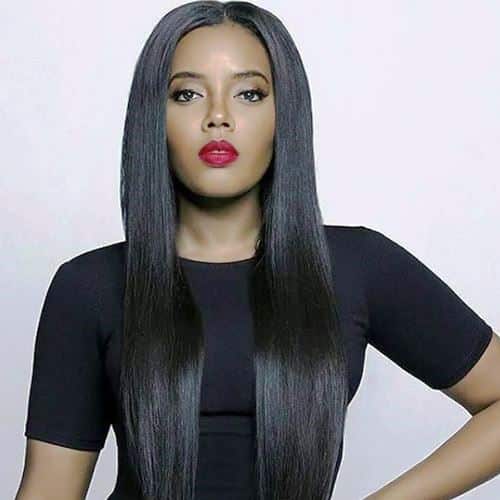 Super sleek hairstyles have been in fashion for many years. Each year from MatGala to award ceremonies, we see a number of celebrities to adopt this look to rock their red carpet appearances.
This absolutely glamorous style has the potential to transform the personality of black beauty as well. A super straight hairdo, minimal makeup, and beautiful black skin make a stunning combination in the styling game.
Hence, for all the Long Hairstyles for Black Women seekers, this look is a great pick.
4.      Blue-Black Cornrows for Black Beauties: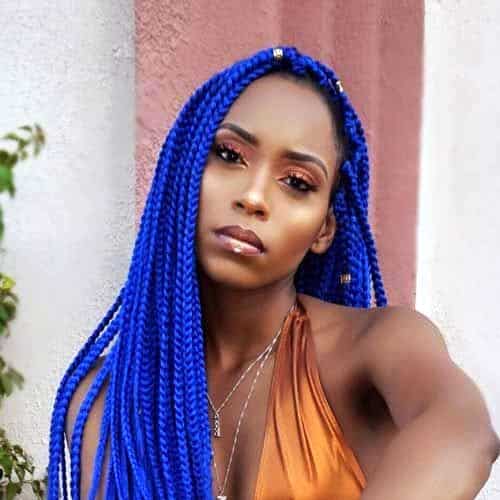 Cornrow is although an old style. However, it is again trending these days, especially among the black ladies. Addition of blue color streaks adds a modern touch to the overall look.
A combination of thick and thin braids appears too charming and glamorous. Among the teenagers and college students, this look is more popular because of the funky vibes it imparts.
This modern version of typical braided Long Hairstyles for Black Women is no doubt a must try option this season!
5.    Middle Parted Haircut with Cool Waves: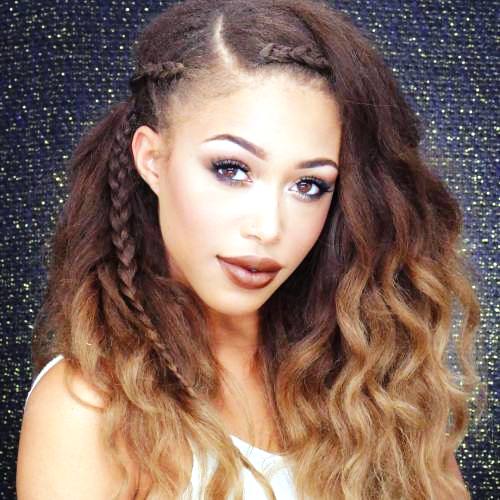 Almost every woman wants to be complimented and a center of attention. By choosing a right kind of hairdo, a dull and boring look can be instantly transformed. If you are blessed to have a black skin, then it's time to make the most of it by selecting a style which goes well with such skin color.
Try a middle parted cut, done in perfect symmetry which is the highlight of this Long Haircut for Black Women. Further, add glamorous waves on both sides to get few extra ounces of volume. The end result will be an absolutely stunning look which can never go unnoticed.
6.      Funky Wavy Long Hairstyles for Black Women: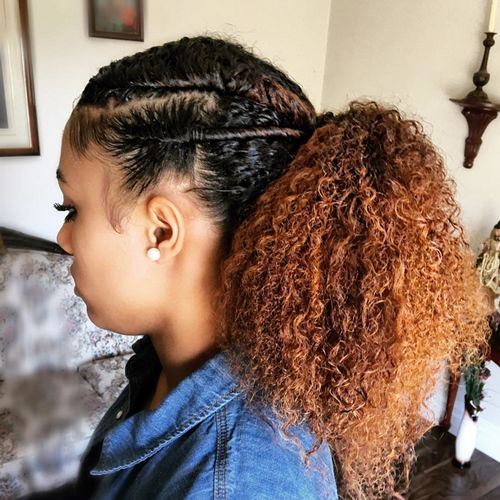 Are you tired of typical hair colors such as black, brown, etc.?
Then try playing with cool hair colors which are so much into the fashion game. Though, such colors are uncommon and somehow extravagant, but for sure they will make every head turn towards you. A totally asymmetrical style with different colored tresses helps you to get a funky and free spirit look in no time.
Such funky Long Hairstyles for Black Women are trending as they go well with this color tone.
7.      Luscious Long Twists and Brown Tips: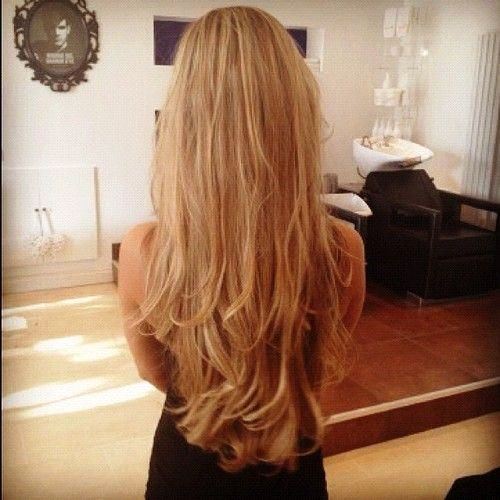 Long Hairstyles for Black Women with twists have always remained popular for ages. If you still want to opt this traditional look, then, give it a modern touch by adding straight twists which bring eccentricity to the whole appearance.
Moreover, selection of two color tones in long locks can complete the image nicely. In this regard, black and brown streaks combination goes marvelously with extra-long tresses.
8.      Loose Waves for Thin Hair: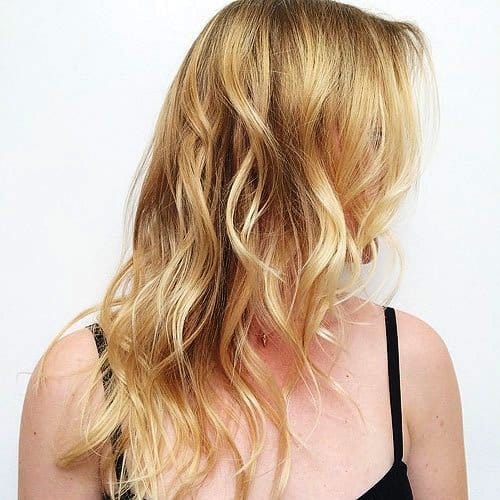 Are you looking for Long Hairstyles for Black Women which have the capability to impart a voluminous look?
Then, such loose waves are the solution to your problem.
This style is simple yet extremely fascinating and elegant. All you have to do is to add few large, but loose curls. Divide the locks in an asymmetrical manner using a round brush.
And that's it..! You are all set to rock your appearance despite the thin hair texture.
9.      Long Haircuts for Black Women with Tight Curl: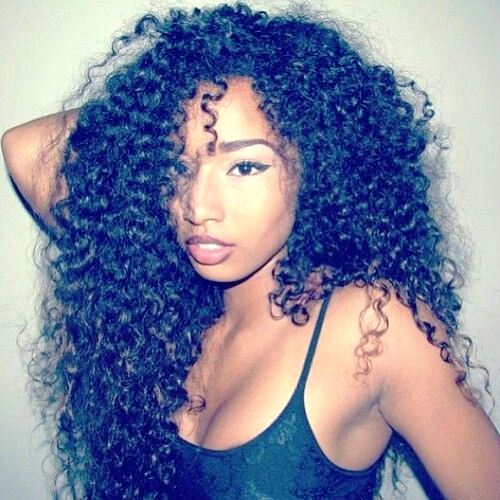 "I was shy, but it came out in a big personality. My turning point was when I let my hair go naturally."
Curls being the natural hair texture of black beauties appear so flattering over the skin tone.
Further gray color addition takes these typical curly Long Hairstyles for Black Women to a whole next level. Platinum blonde or light gray goes well in this context. While adding curls keep the essence, lighter. Don't go for too tight ones.
And the end result is an image which is adorable and gorgeous at the same time.
10.  Long Burgundy Hairdo full of Waves: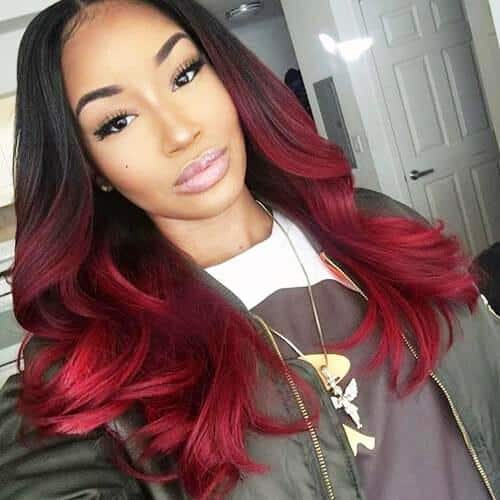 This Long Hairstyle for Black Women is a classic example of experimenting with hair, without fearing to do much damage. An African American woman can rock this hairdo as the burgundy color looks glamorous on black skin. Long waves further allow getting a quick Go Glam look in super busy routines.
Hence, this one is an easy to maintain Long Haircut for Black Women.
11.  Marley Twists for Long Hair: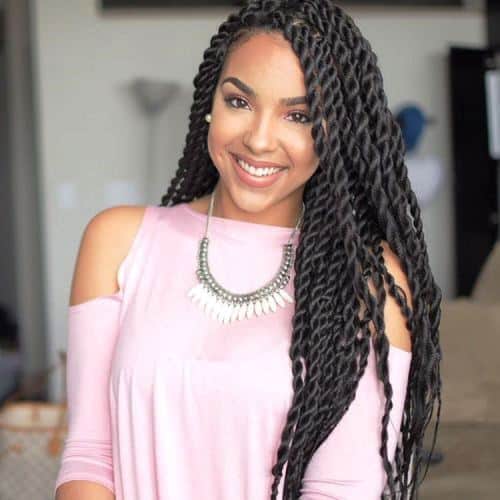 Once braid was the symbolic representation of Long Hairstyles for Black Women. However, this is not the case anymore!
Marley twists have come forward to give a tough competition to traditional braids.
It's also a protective kind of style which goes well with the lazy girls not willing to spend too much time on styling. As compared to braided style, this hairdo is a bit lighter and looks more natural. And yes, this style can last even for several weeks.
12.  Minnie Mouse Bun for Black Women: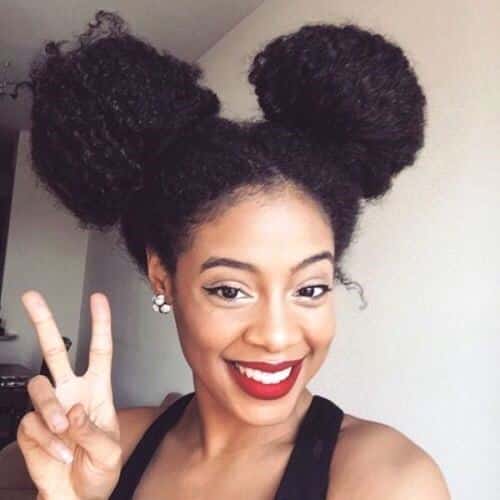 It's a cool and cute Long Haircut for Black Women for the weekend parties. Instead of a single bun create two buns on the top of your head. It takes no time to get a perfect shape even for the beginners as well.
An edge control hair gel is necessary to keep the shape and size of both buns to the same level. Wear some funky clothes from the wardrobe and opt a red lipstick with very less makeup. You are all set to rock!
13.  Simple yet Stylish Updo: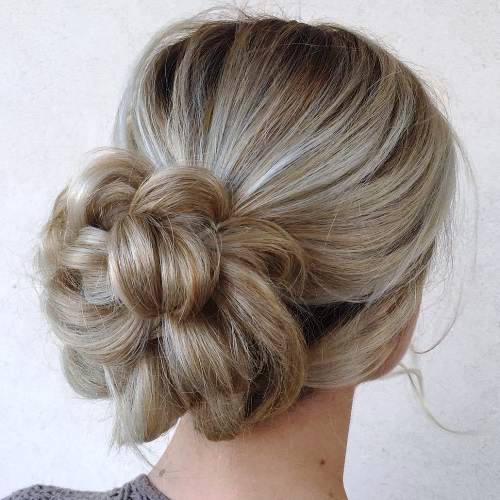 This simple hairdo would come in few top picks among the Long Hairstyles for Women over 50. Ladies with long hair sometimes don't want their hair down.
Fortunately, there are many hairdos styled as updos. They look gorgeous keeping the whole essence decent and would not demand very much of precious time.
As in this style, from the middle top to back a French tail is made with a bun at the end. It is a must try for the black ladies busy with professional work.
14.  Flower Child Wavy Haircut: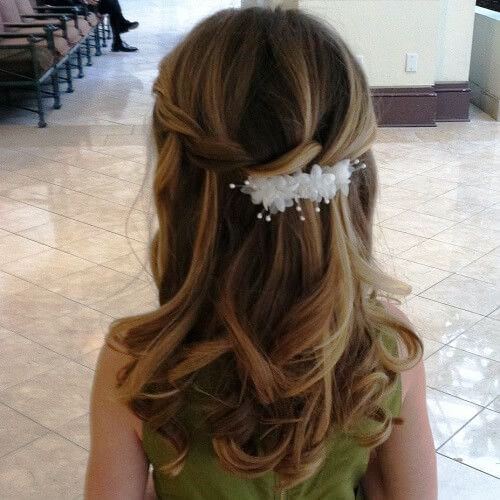 This cut is a cool yet sophisticated example of Long Hairstyles for Women who want a unique appearance. It is based on the super curly texture of African American women hair.
The way tracks are defined and the hair is braided, this hairdo remains set for more than a month. Minimal makeup, a light lipstick, and green color lenses, this is all you need to look different in all upcoming events.
15.  Unicorn Dye with Light Waves: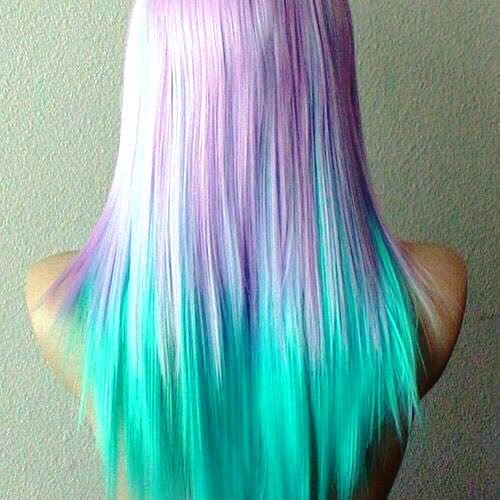 The waves come in various textures and blend easily with almost all types of hair. This hairdo consists of light curly waves and is a stunning Long Hairstyle for Women having natural spiral in their tresses.
It imparts an extra volume to frizzy or thin hair. Plus, by opting different hair colors one can transform herself to generate fun loving vibes. And the best part is they can be easily taken out when you get tired of this style.
16.  Messy and Half Updo: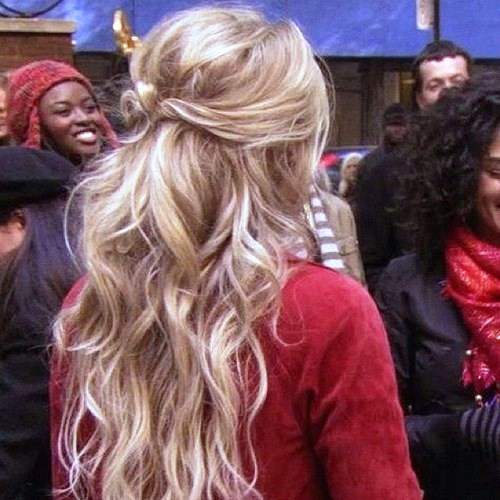 Another simply chic and easy breezy Long Hairstyles for Black Women!
Women looking for relaxed haircuts for casual routine should try it this season. It takes part of the relatively sleek hair in a messy bun on the top of the crown.
The rest of the hair falls freely all over around. Further, an addition of a color dye such as balayage pronounces the style statement made by this messy half updo.
Such messy Long Black Hairstyles are a great solution to deal with thin and fine hair type.
17.  Glamorous Knockout Haircut by Laila Ali: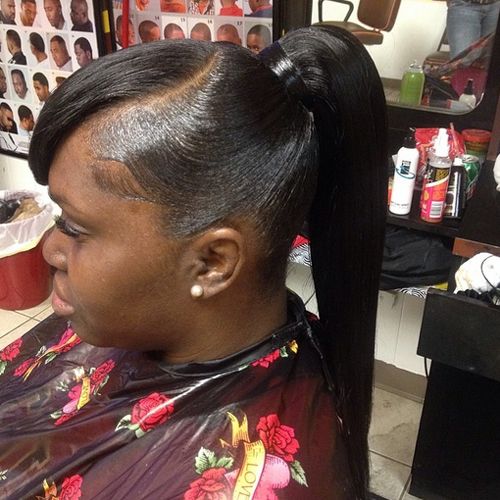 The haircut of American female boxer Laila Ali is glamorous enough to knockout anybody in the styling game. To get a super sassy spontaneous look, she has chosen mocha light brown highlights to blend with natural black hair.
Then scattered in a messy way over the shoulders, her hair makes her win again, but in the beauty ring this time!
18.  Long Waves: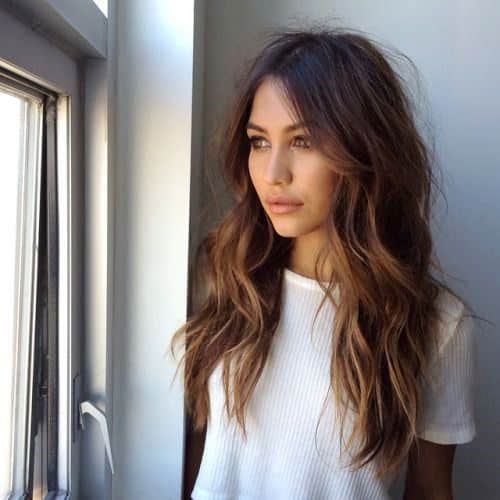 Keke Pamer's recent look is so fresh and relaxing. The beach waves of jet black color impart an adorable and radiant vibe. Because of the face framing effect, it turns out to be one of the ideal Long Weave Hairstyles for Round Faces.
And the most interesting part is you don't have to be a styling nerd to recreate this stunning look. All one needs is a blow dryer along with a diffuser and a good mouse.
Conclusion: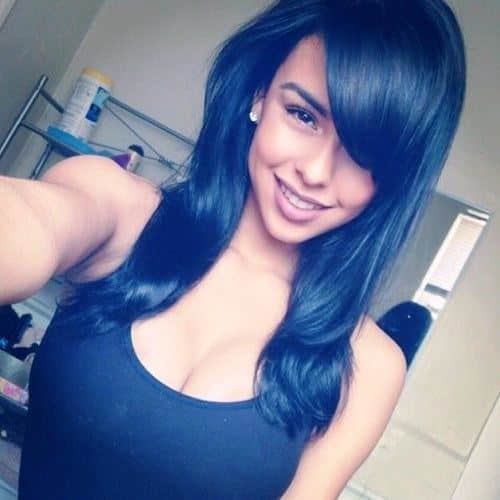 "Having black hair is unique with black skin. You can walk down one street block in New York City and see 10 different hairstyles that black women are wearing: straight, curls, short cuts, braids – we really run the styling game."
Black women can rock every hair style with so much elegance because of their natural hair texture. No doubt, curly Long Hairstyles for Black Women are most commonly opted in this regard. However, celebrities like Eva Marcille, Gabrielle Union, Kat Graham have shown us how to rock straight and sleek haircuts.
Being a black beauty you know which haircut suits you. However, styling tendencies are changing drastically with time. And it's vital to maintain a pace with them. Above mentioned are some of the most stunning Long Haircuts for Black Women which are worth imitating.
Still, you don't have to copy them as it is. Take inspiration from here and further manipulate them as per your choice to create a style statement which is purely yours.