If you're looking for a little inspo, grab that sunhat and scroll down and see through these cute summer nails  or schedule in a post-lockdown manicure with one of the pros below, because we're ready to get into holiday mode.
Watermelon Nails
Summer is season for colorful and watermelon. This fruity melon mani will instantly get you in summer mode. The cute watermelon on pink nail polishes are fun and looks so yummy.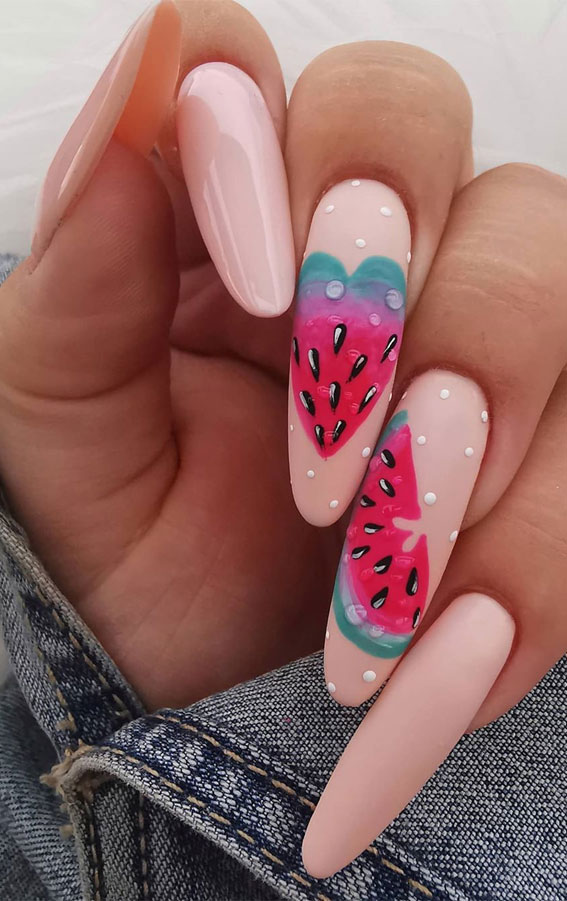 Colorful long nails
Why wear one nail design when you can rock five?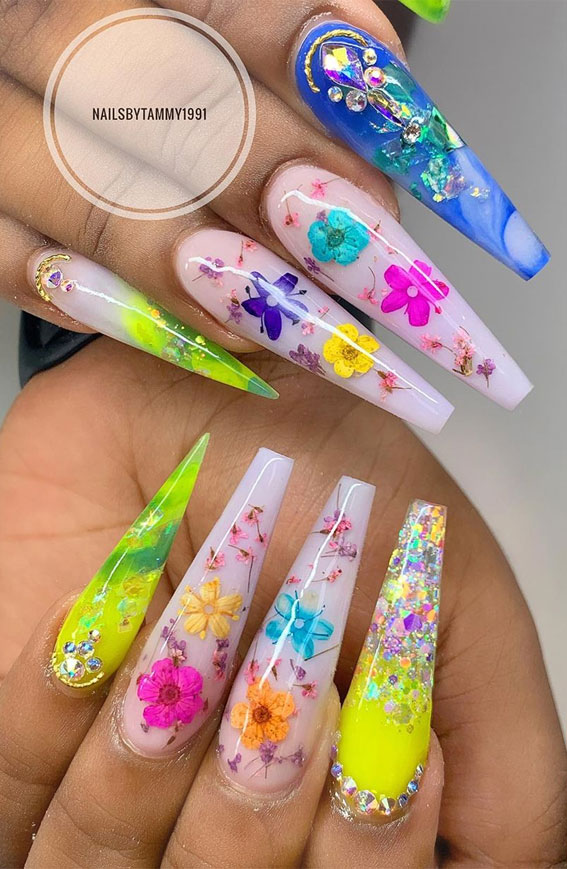 Don't play with fire
It's time you stepped up your nail game. No more playing it safe with pastel pinks and nudes, now is your time to try some next level nail art. These bright and bold colors are your next mani.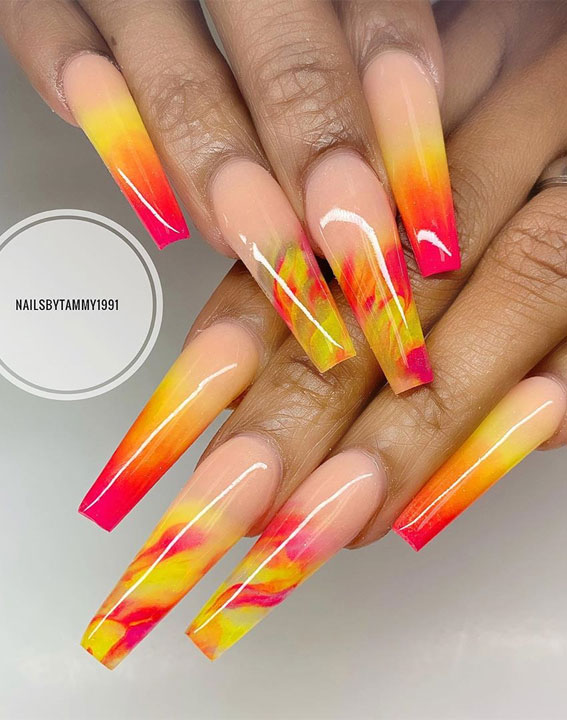 Clear and pink nails
Why not add a pretty floral to a low-key manicure?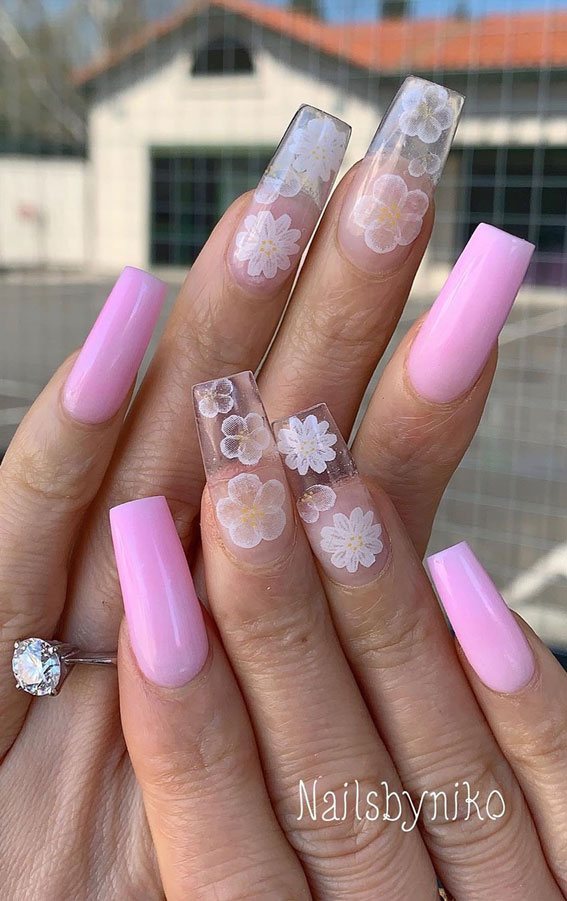 Floral manicure
Channel your inner artist with this creative manicure.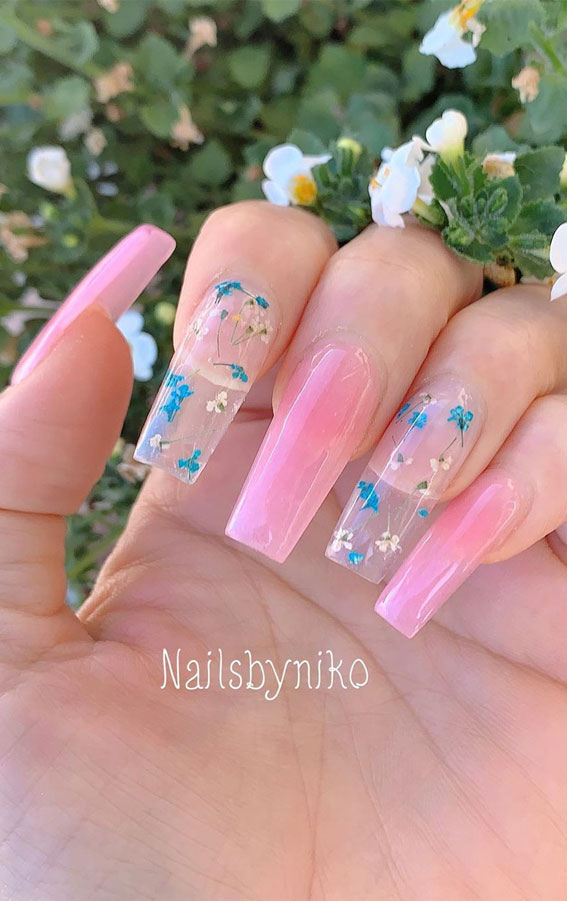 Edgy Update
Looking for an edgy update to the classic French tip? Look no further. These white mani with rhinestones and butterfly will make you shine through this summer.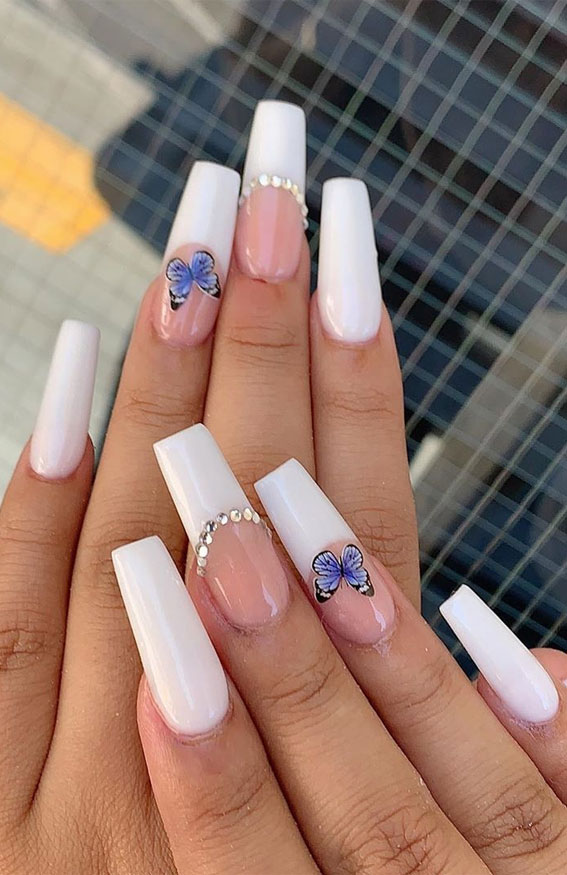 Floral on clear nails
Shake up your regular nude polish with an ombre match with floral press on clear nail.s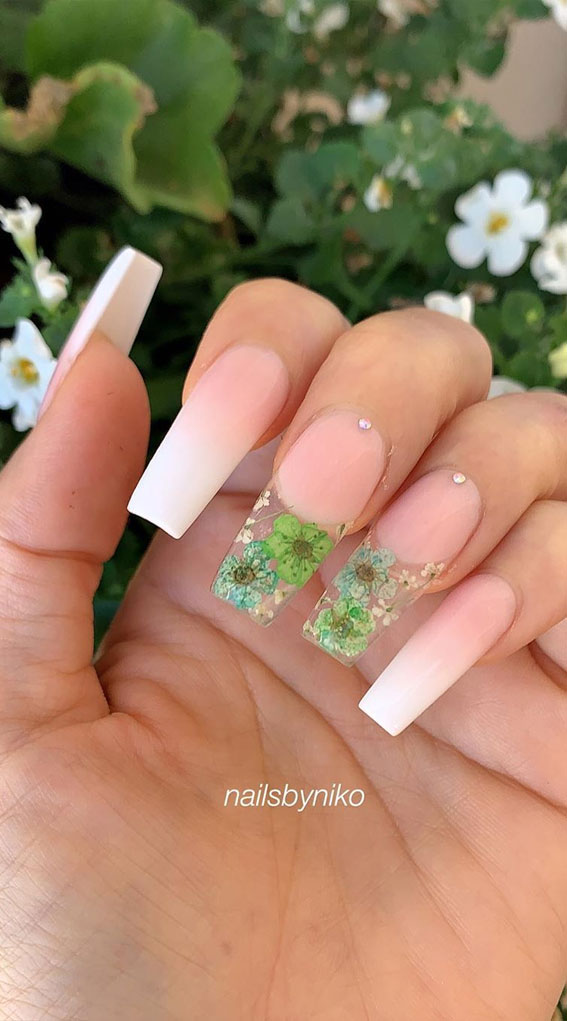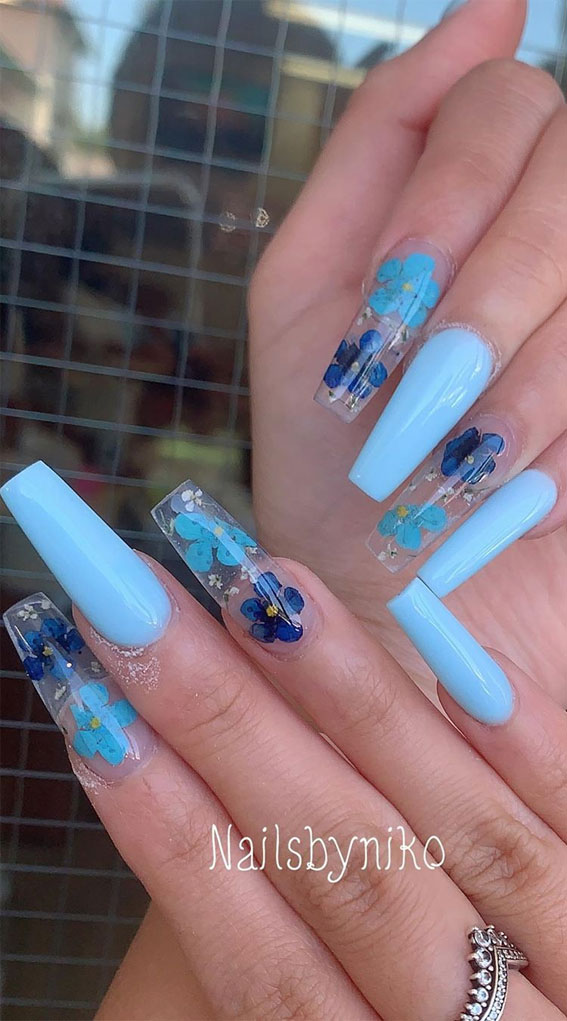 Cute 3D floral
Cute 3d Floral mix and match white nails with chrome effect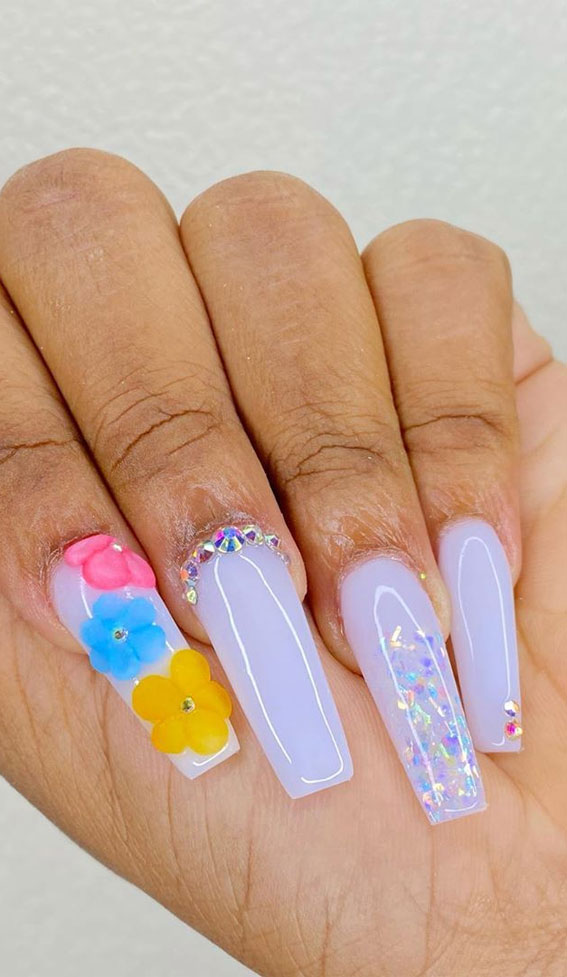 Glow in The Dark
Imagine a manicure that can take you from day to night, shine and glow in the dark. This long acrylic neon outline nails are glowing in the dark. Wear them when you're having a party.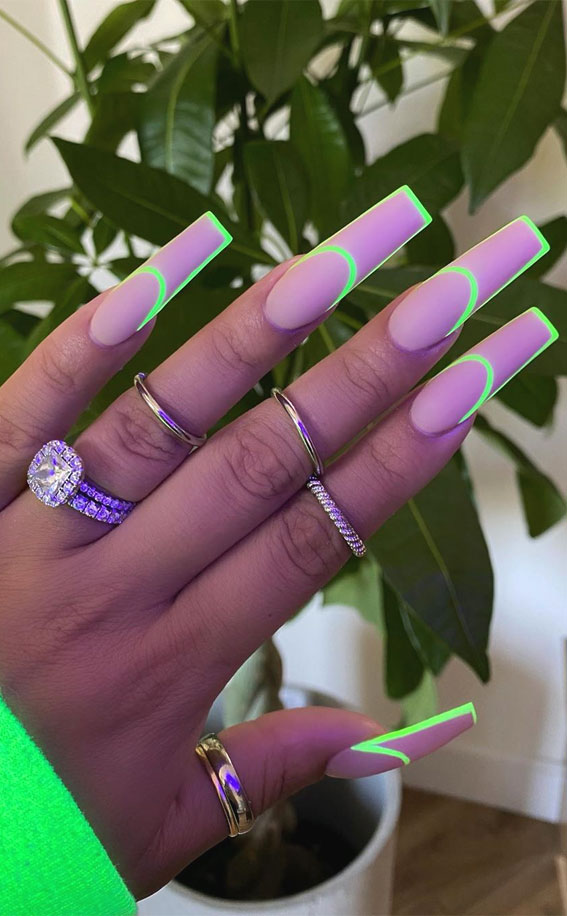 Orange Outline Nails
Who else loves orange nails? Embrace the simplicity of nude nails and spice things up at the same time with orange outline nails. You can recreate this looks with your favorite colors.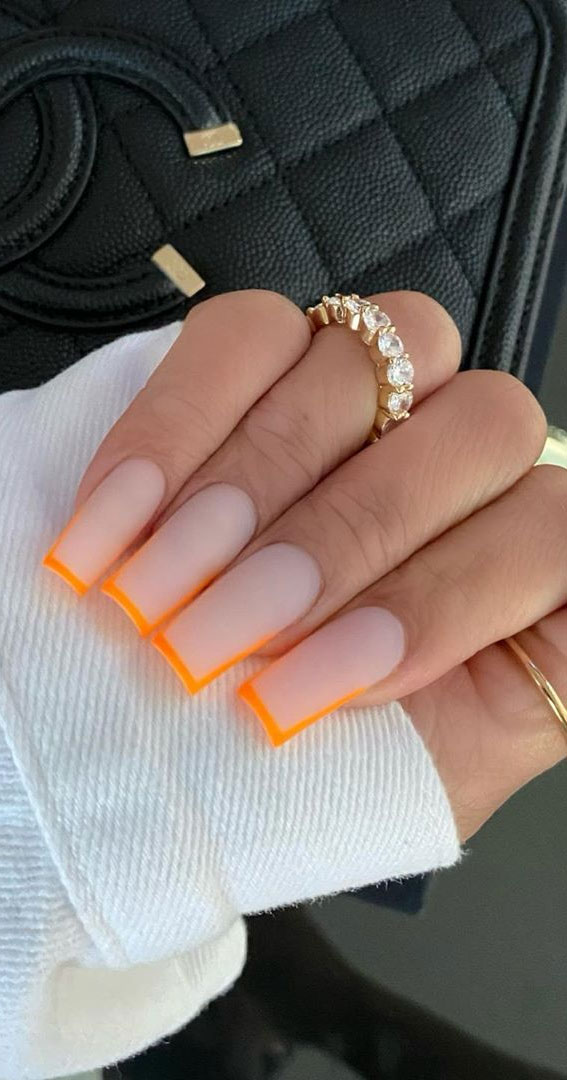 Ombre nude with butterfly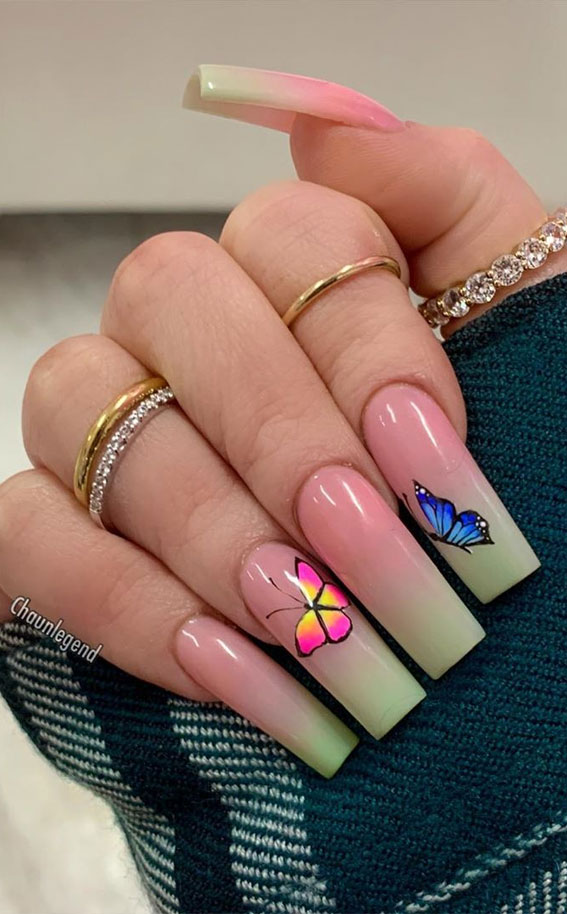 Melon Nails
If you're looking for some cute nail art designs for summer. These cute , fun and colorful melon in fresh colors are really perfect manicure for the hot summer!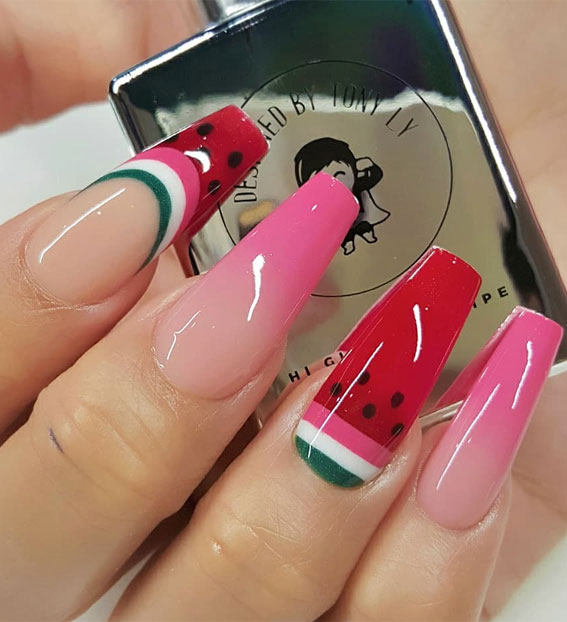 Modern French Mani
Feeling a more colorful vibe? Up the fun level of your French manicure by painting each nail a different color. Pair four unexpected colors in your French manicure—like these yellow, bright green, purple and royal blue —for a super-unique look. Who would've thought?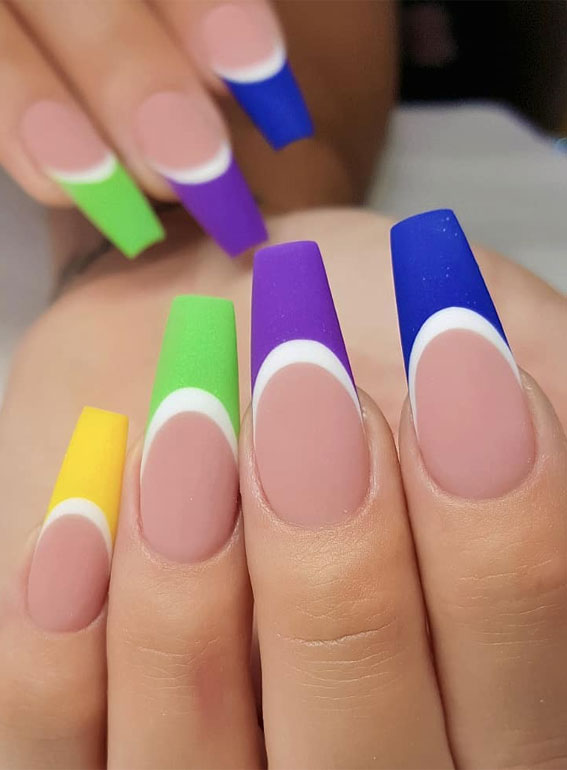 Anchor & Stripes Mani
Ahoy, there! Captain. This blue white stripes with blue anchor cute nail design will not only add more vibrant nail colors suit the summer season, but they will also jazz up your nails.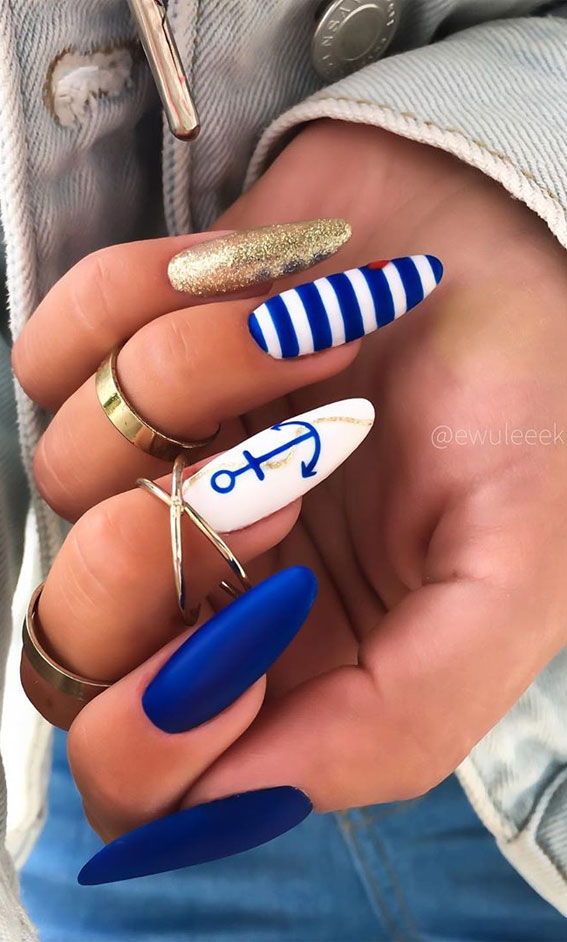 Holiday Rainbow Ombre Nails
This pretty and colorful mani will instantly get you in summer mode. The colorful ombre nail polishes are fun to mix and match.