Whether you are a brunette or blonde. If you are looking for a new hair color to be wearing in 2021, we have found 15 gorgeous and best winter hair colors. And these 15 hair ideas are not only pretty hair color they also have pretty hairstyles that you could take inspiration from that. All you have to do is scroll down to see these hair color photos. We have blonde highlights, golden beige on brown hair, soft caramel highlights on brown hair. So, take a look and give your hair a beautiful blonde makeover. These 15 winter hair color ideas include;
1. Golden Beige
2. Subtle chestnut and blonde
3. Blonde Ombre
4. Brunette ash hair color
5. Illuminated brunette gold
6. Blonde goodness
7. Chestnut brown
8. Brown hair with gold front framing
9. Bob with amazing tones
10. Beautiful Creamy Cinnamon
11. Soft Light Brown Hair
12. Chocolate Salted Caramel
13. Ombre ashy blonde
14. Winter look on long bob
15. Warm golden caramel blonde highlights for brown hair
16. Light Brown Medium length
17. Brunette to blonde
18. Chocolate Brown to blonde
Best winter hair colors 2021
1. Golden Beige
This is the kind of look that screams "yummy". Dark chocolate roots make beige colored highlights seem even brighter, with chocolate along that connecting everything beautifully.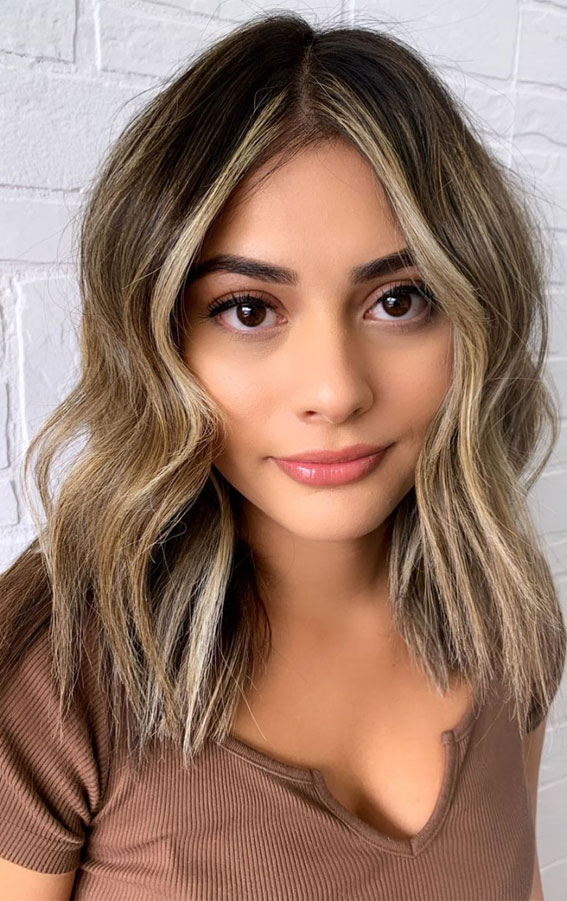 2. Subtle chestnut and blonde
A gorgeous long bob haircut with gorgeous a dark-to-light chestnut hair color. We love the way that everything blends together and golden highlights at front created a perfect face framing. It is such a stunning hair idea. Both the color and cut are very trendy. To recreate this look you can go even shorter with the hair length and add little waves for your new looks.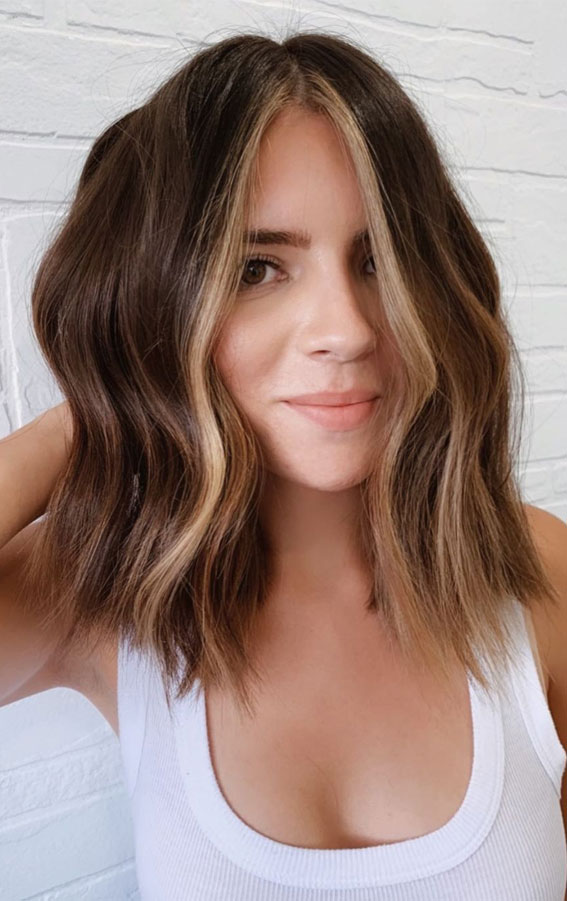 3. Blonde ombre
We have a stunning light brown natural hair. The hair is dark brown at the root and then around under midway the hair changes into a few golden yellow honey tones. Midway the colors are warm tone of honey with a hint of caramel and further down the hair turns brighter. The color combo is stunning and it really makes a statement.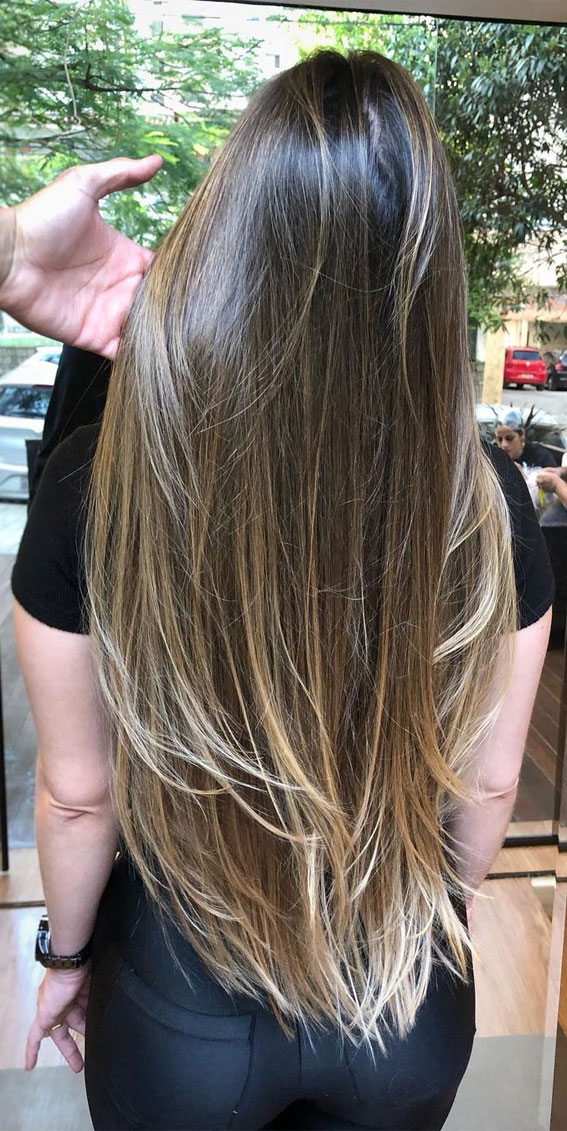 4. Brunette Ash Hair
Like the brunette ash color with waves? If so, check this out. Here we have dark brown hair with added ash brown color. It is a gorgeous and glam hairstyle and the color is so easy to wear. You can recreate this more low-key look or add in some blonde, which will really brighten up the hair.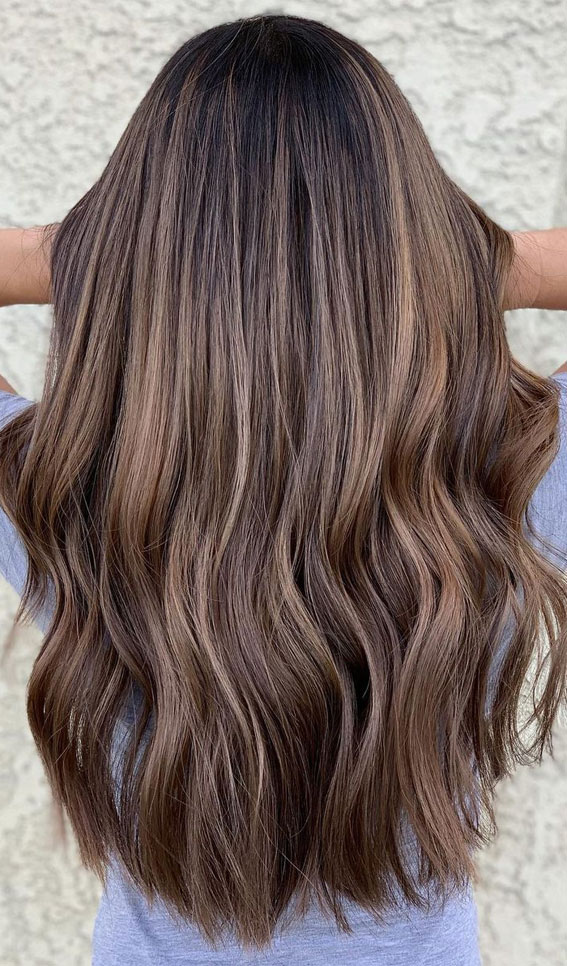 5. Illuminated brunette gold
The light and dimension that this hair exudes are impossible to resist! The illumination in this look comes from streaks of ginger blonde over an ashier light brown shade, the kind of contrast that is truly mesmerizing.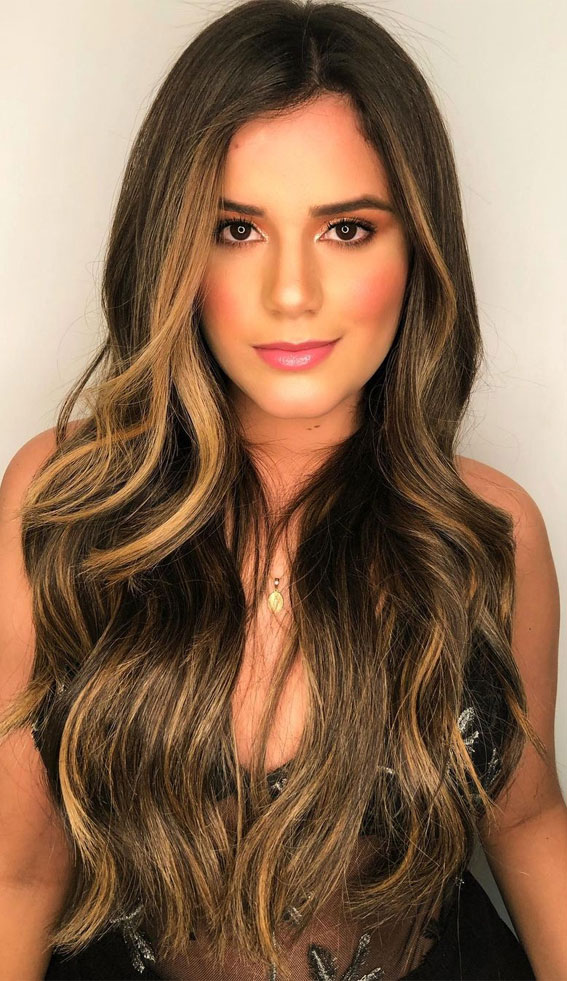 6. Blonde goodness
This gorgeous balayage gives quite a twist on brown hair shades! The hair was streaked with a combination of warm, golden honey tones and more beige blonde tones for a complex and intriguing effect.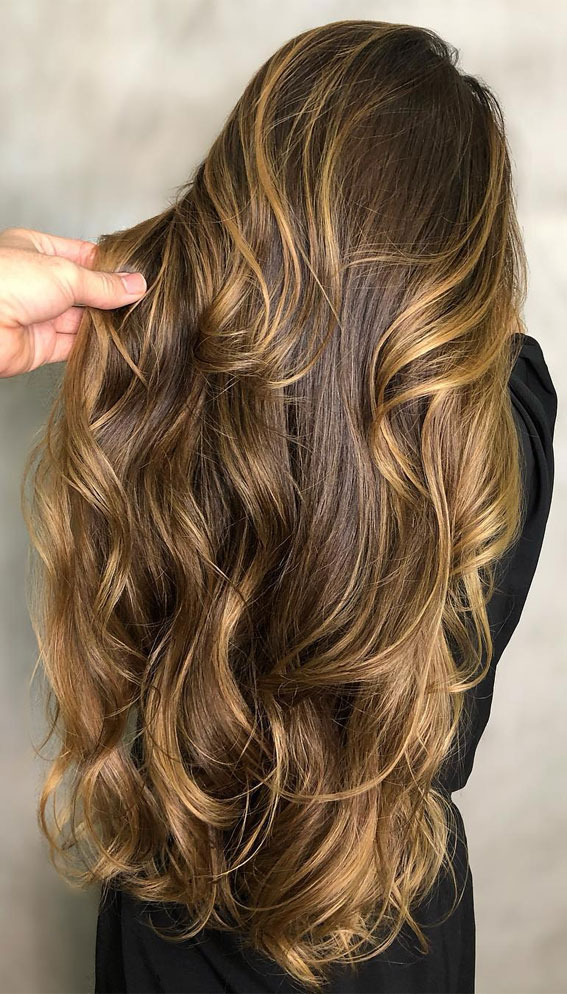 7. Chestnut brown
When you have long beautiful hair like this, you do not want to add different chunky highlights because they would only take away from the hair's natural beauty. The hair colorist used wisely with a soft ash brown base and subtle chestnut highlights that enliven the main color and shine in the sun.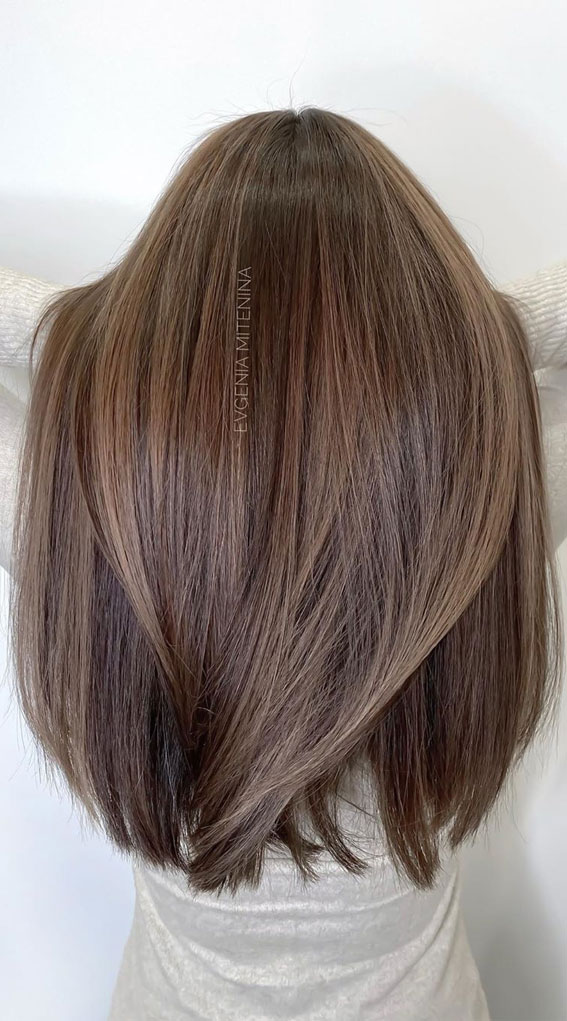 8. Brown hair with gold front framing
There are many way to improve your hairstyle with color and one of trendy is added the brighter color to the ends and the front sections of the hair, like this look below. The hair is long, straight and dark color so to make hairstyle look more trendy by adding brighter colors to create a trendy style.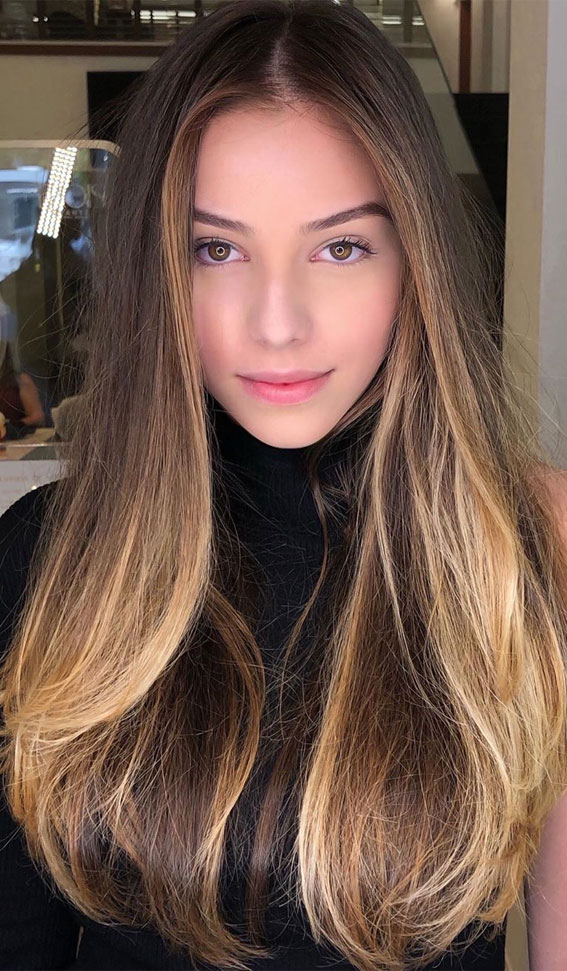 9. Bob with amazing tones
This hair style is another trendy hair colors. The lovely shadow root is so beautiful and the color it blends amazing tones of blonde. It is such a trendy color and the blend between shades is stunning. If you want to change your new look, this blonde bob will jazz up you look.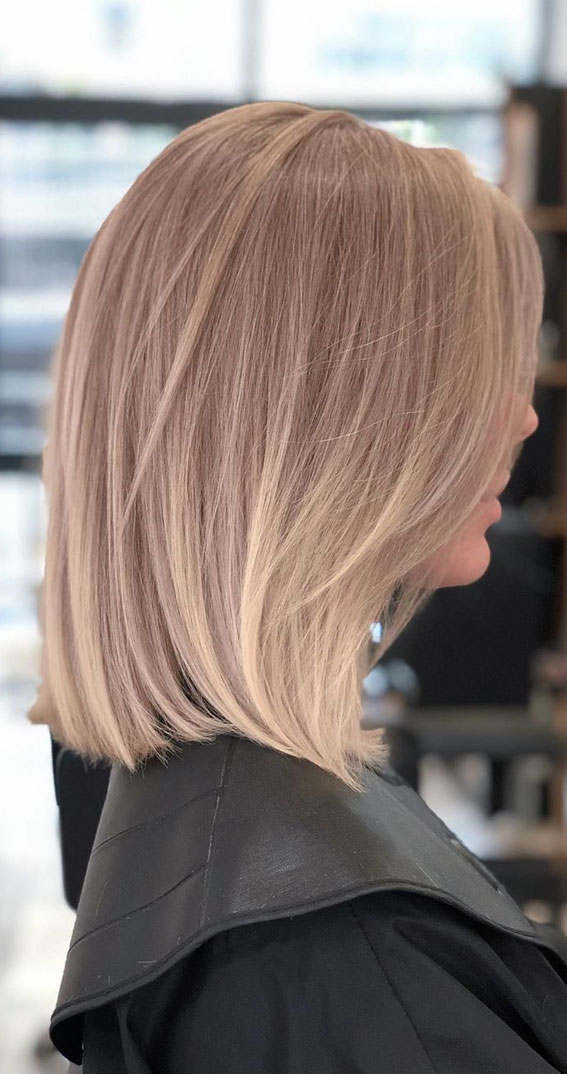 10. Beautiful Creamy Cinnamon
This hairstyle and color is one of my favorite color to do.  The creamy cinnamon shade of brown and it looks so stylish. This is a beautiful hairstyle and color to wear in the cold months.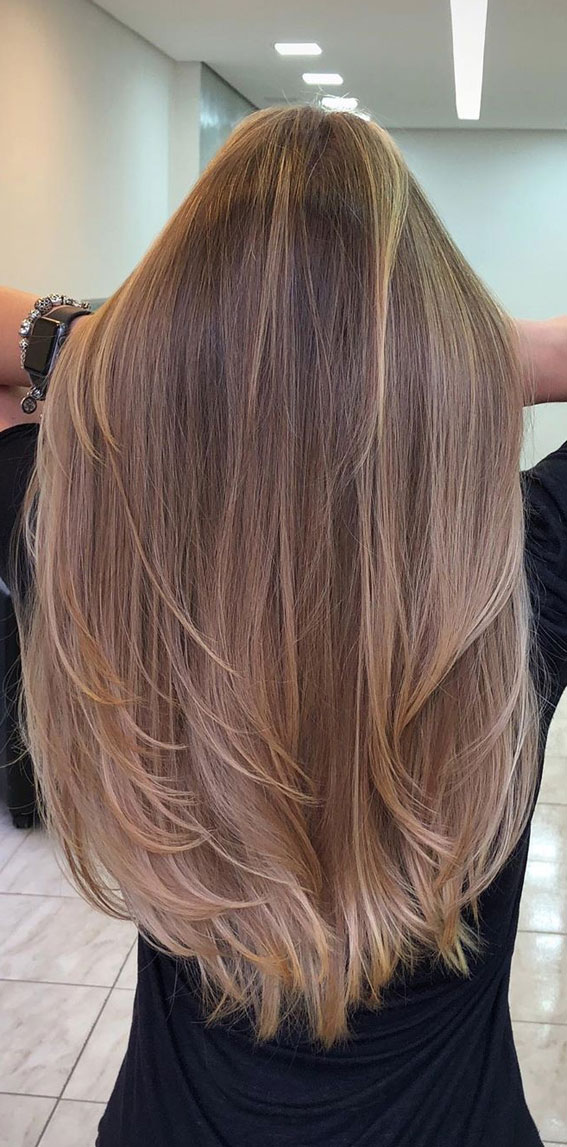 11. Soft Light Brown Hair
he hair is dark brown and there are lighter brown shades in the hair too. Over the brown, stunning bright caramel highlights have been added. The light brown shade used is gorgeous and it really makes a statement. Hair like this will amazing on everyone.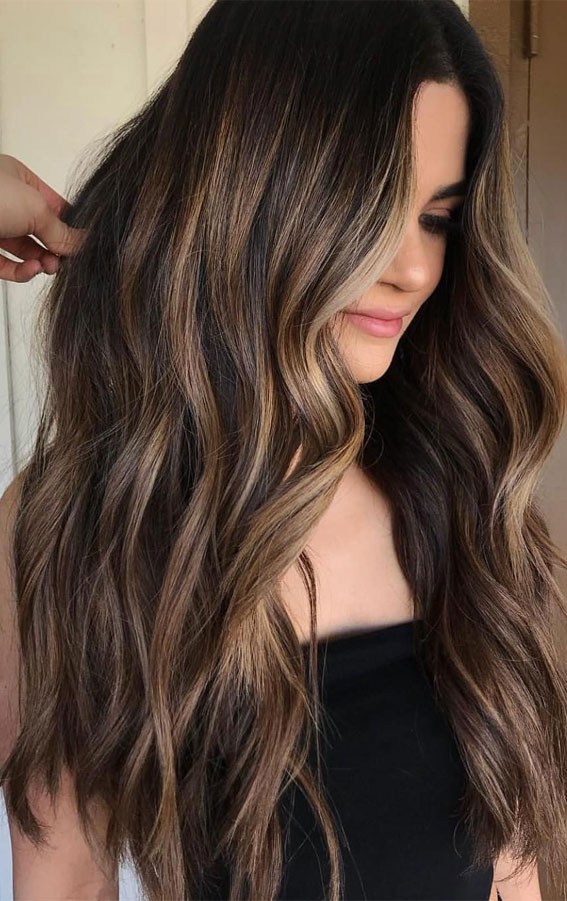 12. Chocolate Salted Caramel
This chocolate caramel is such a stunning color combo. We love everything about this hair from color, hair length to hairstyle. The hair is a beautiful chocolate brown shade with added caramel highlights. Hair like this is easy to wear, will suit anyone and it will give your brunette hair a brunette beachy look.
13. Ombre ashy blonde
The creamy ashy blonde hair color for the lengths set off by dark roots adds a sense of fullness and depth to otherwise flat and lifeless hair. The delicate tones of the balayage pattern are muted and lend an air of refinement that helps fine, hair appears bouncy and healthy.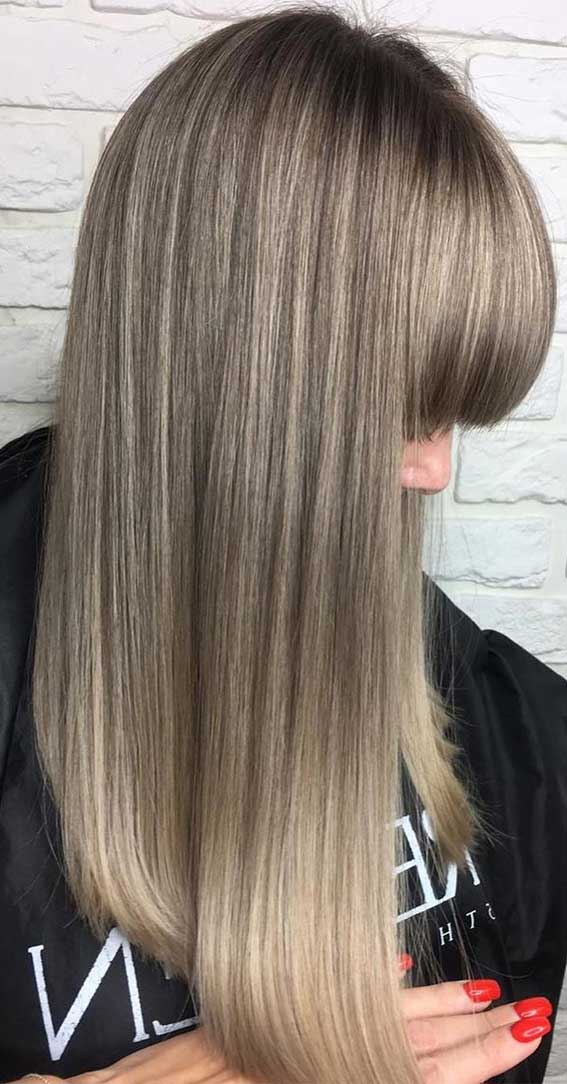 14. Winter look on long bob
Another stylish shade you could try is platinum blonde and here is a beautiful way to wear it. Here we have long bob with curtain bang hair with added icy blonde at the top then get brighter to platinum tones. The blonde shade really stands. It is a trendy idea and it is perfect for the ladies who want to make a statement.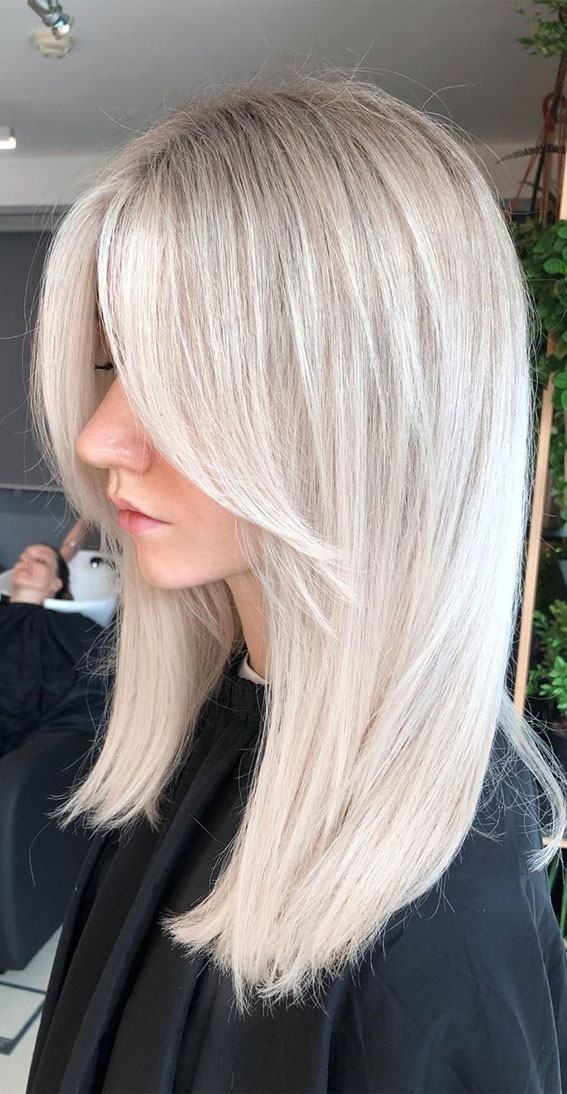 15. Warm golden caramel blonde highlights for brown hair
Prefer warmer blonde colors? Then check out this next look. This hair is very dark at the root with warm caramel highlights. It is a chic and stylish hair idea and it is perfect for those want more natural looking blonde. Hair like this will look gorgeous on anyone. As the blonde isn't from root to tip, it will easily grow out if you change your mind.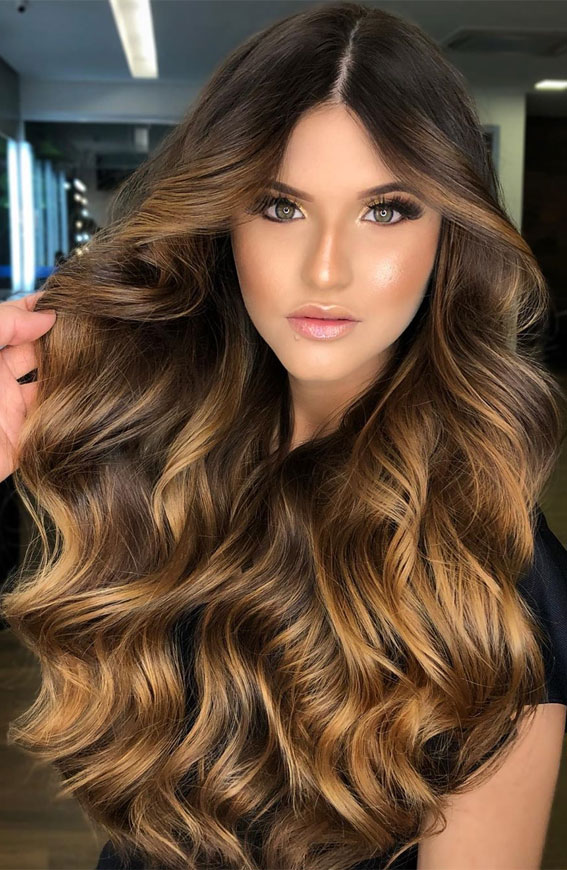 16. Light Brown Medium length
This smooth blowout is a must styling technique when you want to look cool and effortless. It works well with light brown hair that's been dyed in a very smooth, diffused way with an overlay of subtle creamy brown shades.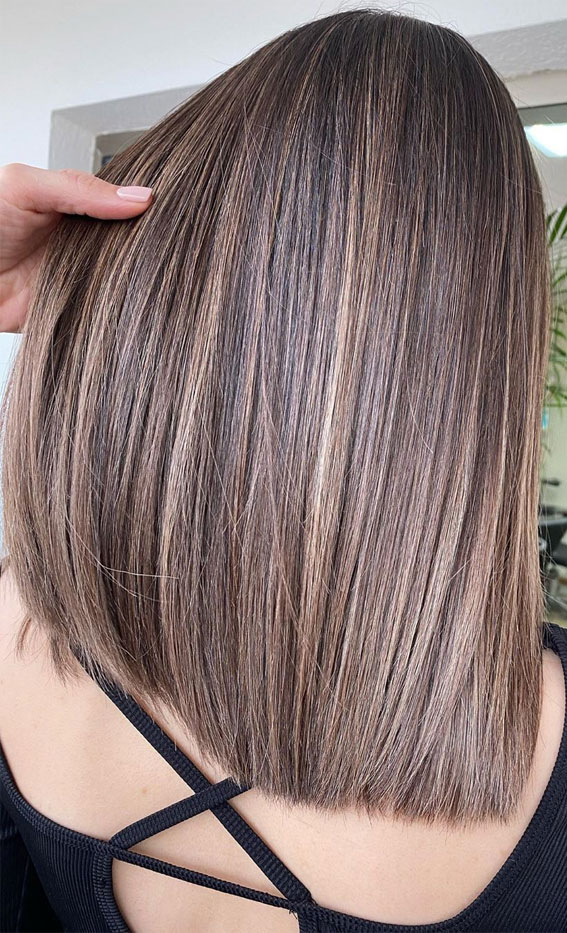 17. Brunette to blonde
This is another pretty blonde hair colour for brunette. If you're looking to change brown to blonde then this hair color idea is for you. The hair is brown at the root then changes to light blonde colour before you know it. The front is bright blonde that really highlight the whole look to blonde.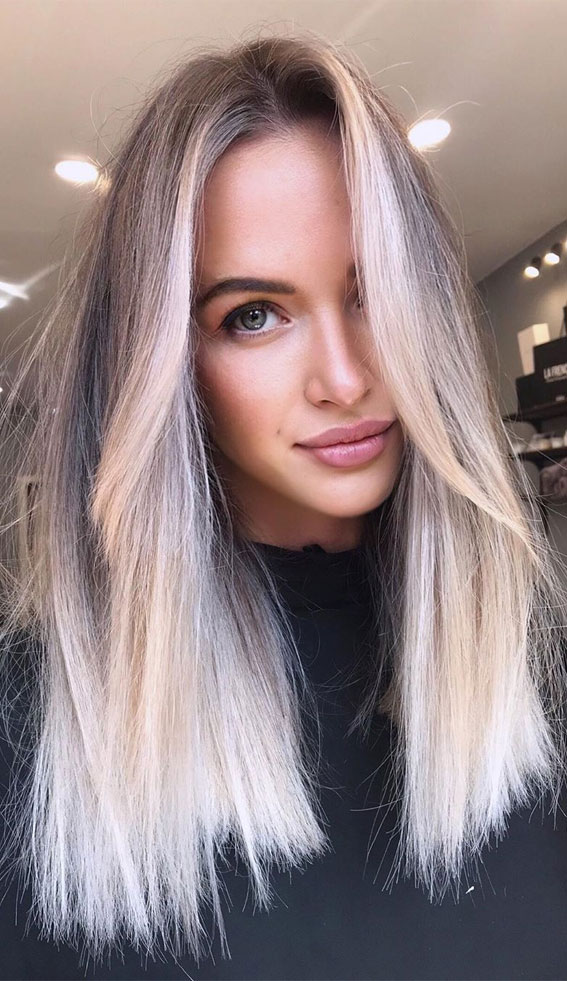 18. Chocolate Brown to blonde
The hair features dark root then it's streaked with layers of light brown hair dye and multi tones of blonde that both lean a bit towards ginger to give the hair a warming, weightless appearance.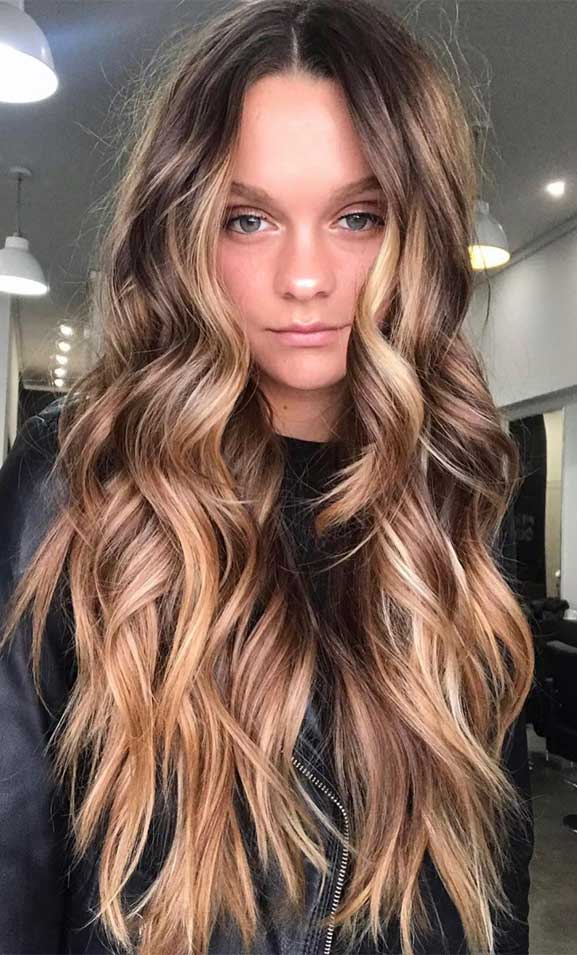 We hope you find the perfect hair color to try this winter.