Halloween this year might be quite than ever before as COVID-19 caused and so many government restrictions but nothing can stop you to have a fun this Halloween, you still can have pumpkin craving or painting for your home decor but don't forget about your look. You have many costume options these days to choose from. Glamour, fascination, magnetism we ladies want it all. And what's better to get it in your hands? Take a look at these cute Halloween nail art designs below and pick one to try out and match with your costume.
Cute spooky set
First look, we have a mismatched cute spooky look on nude base short nails. We love the gold accent moon that looks so shiny.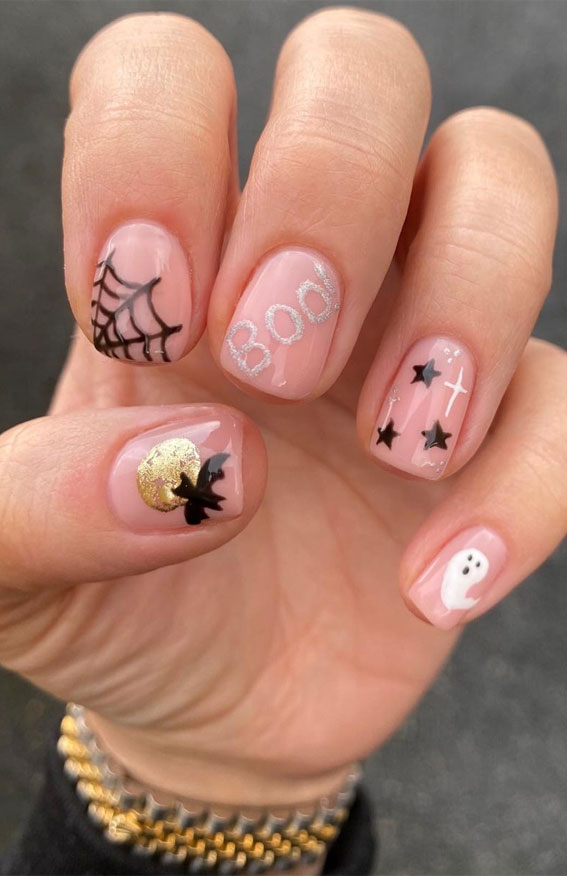 Black and White
Second Look, a simple and cute nail design. Black coffin nails with cute white ghost painted nails.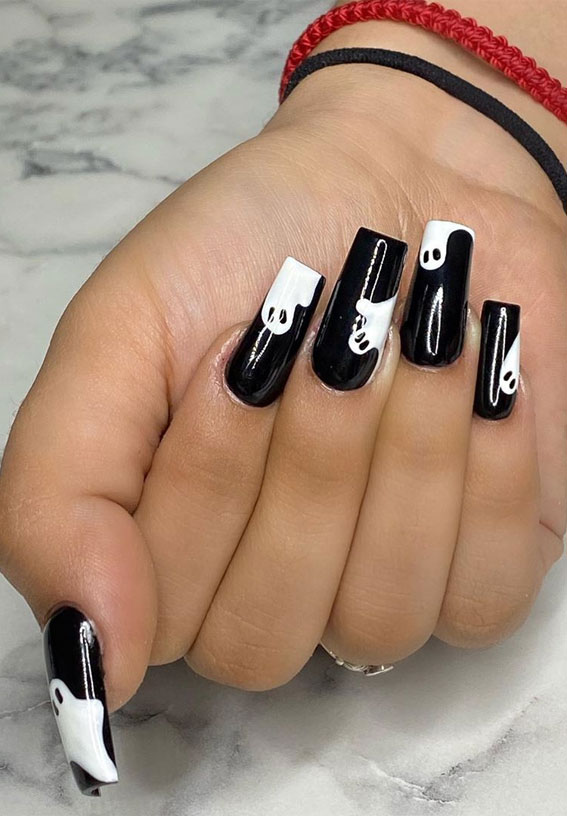 French Ghosting
French ghosting! These are the cutest little ghost French tips ever.  Halloween may be canceled but let's keep the festivities going in the art nails.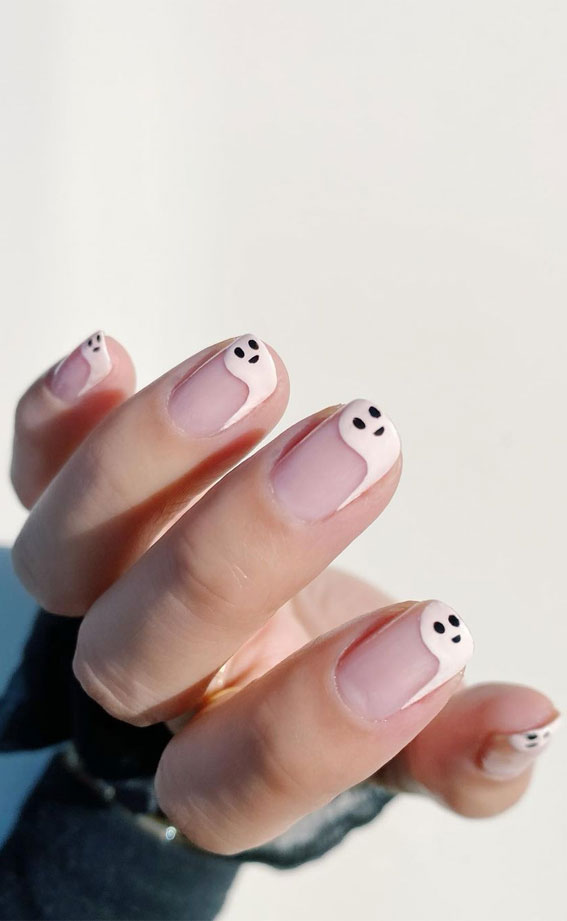 Cute simple spooky nails
Want something cute and simple?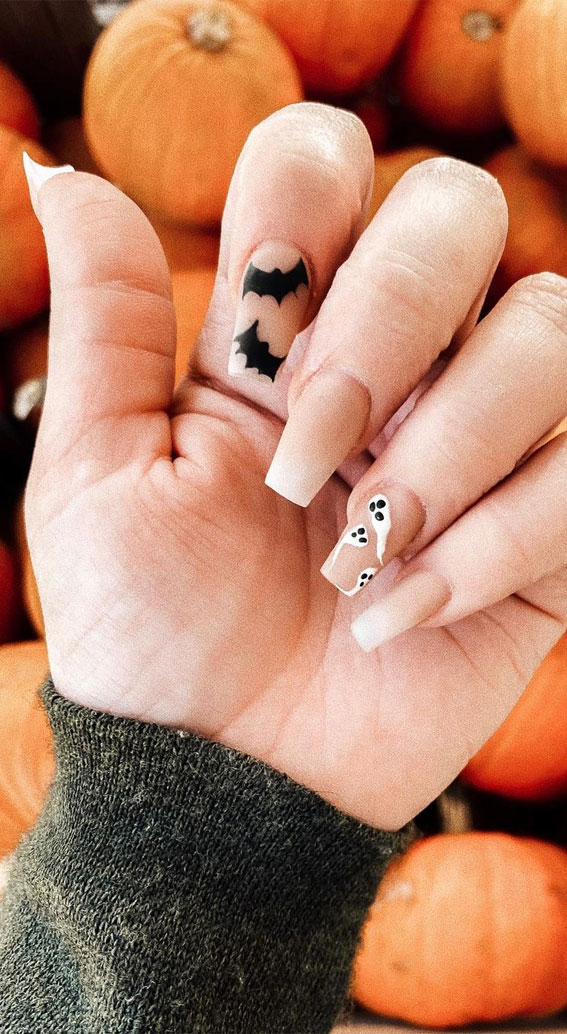 Glittery Twist
A glittery twist on these eyes.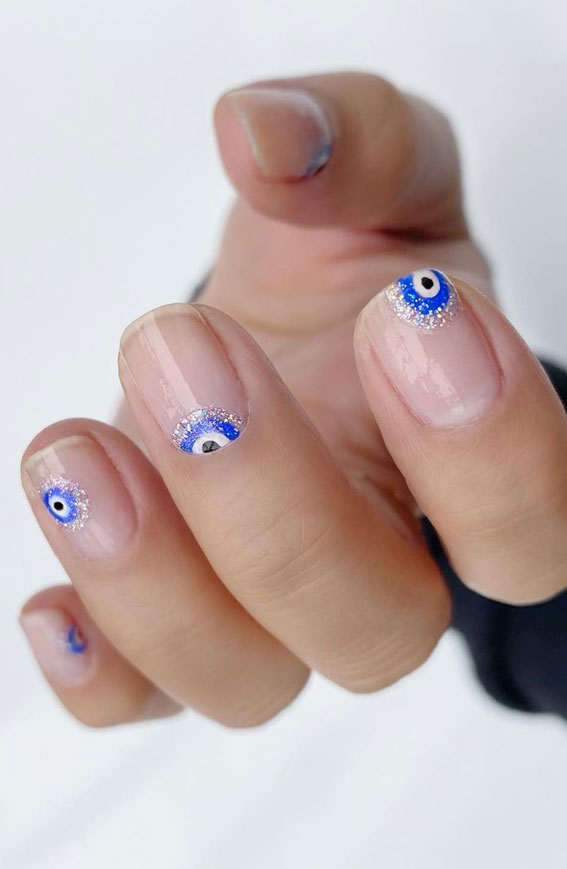 Cute Black Cat
Keeping the Halloween spirit alive. Don't you get sick of it meow.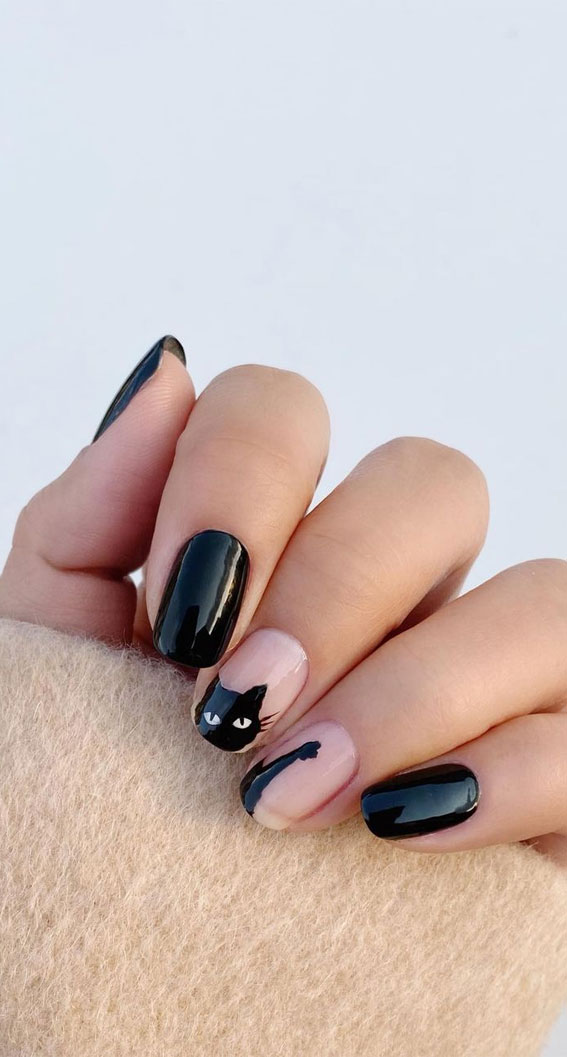 Holy French Tips, Batman!
Here is another cutest French nail twist for Halloween nail look.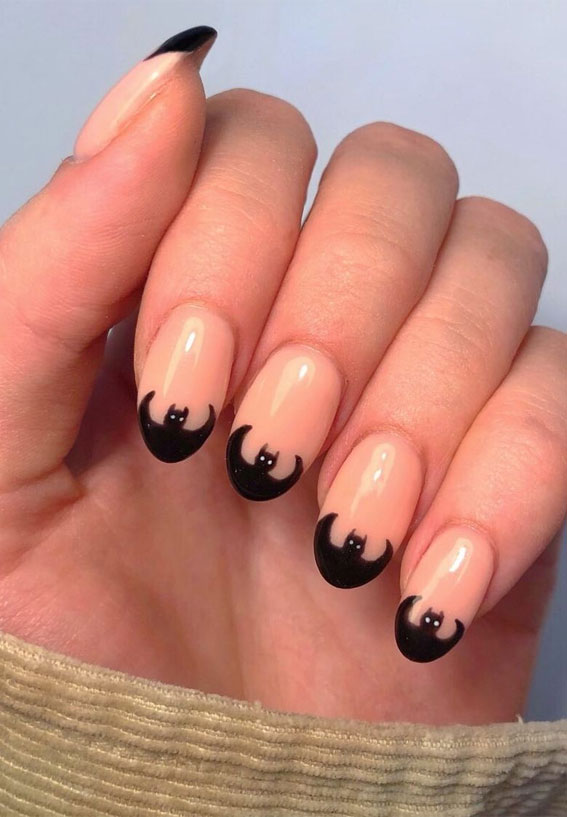 Yin Yang Ghosties
Creative black and white nails for Halloween Ying Yang Ghosties.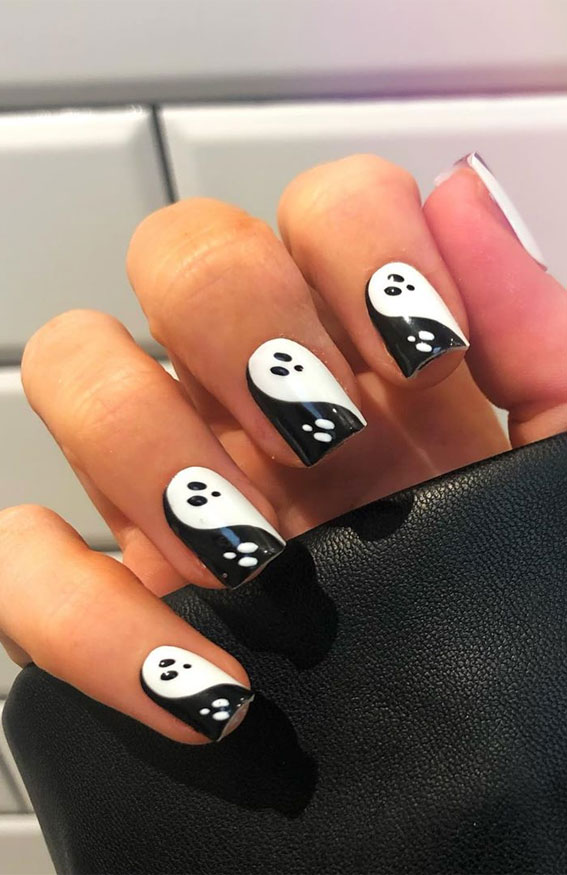 White Ghosties
Creative white nails for Halloween White Ghosties.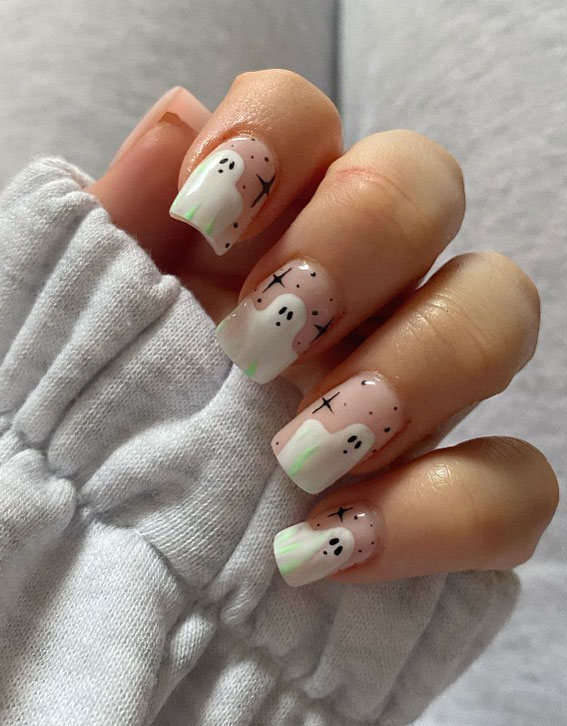 Orange pumpkin & ghost
A cute orange and black look. Go wild go bold colour combo that's perfect for autumn.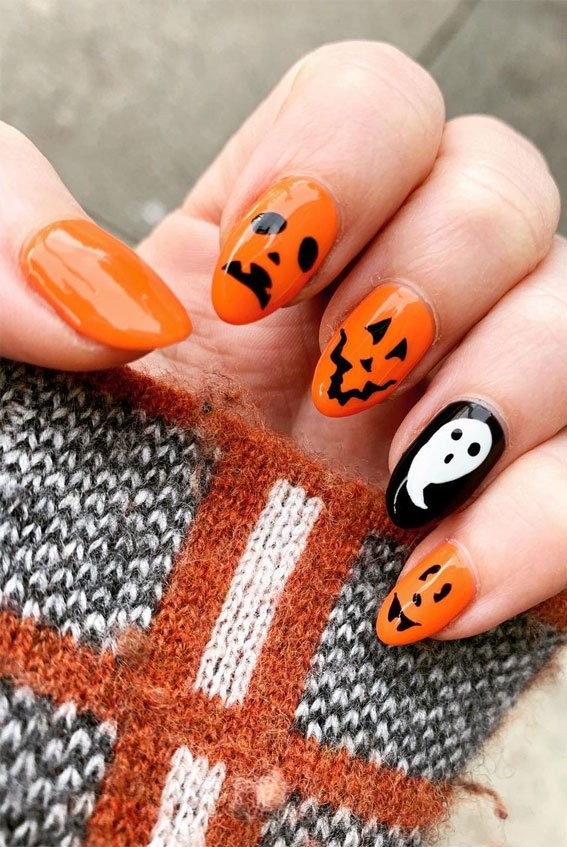 Trick or Treat
I'm not sure yet trick or treat but i'm sure these nails are cute and treat for you.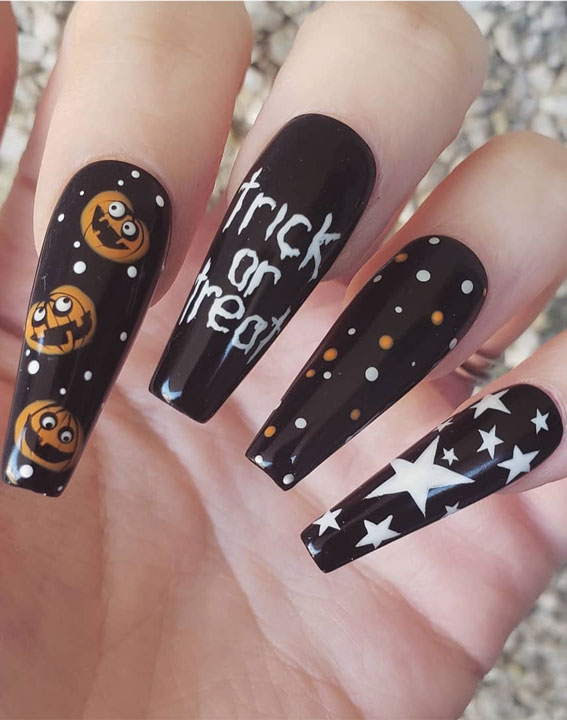 A haunted pumpkin patch
Mix and match brown polish nails and pumpkins.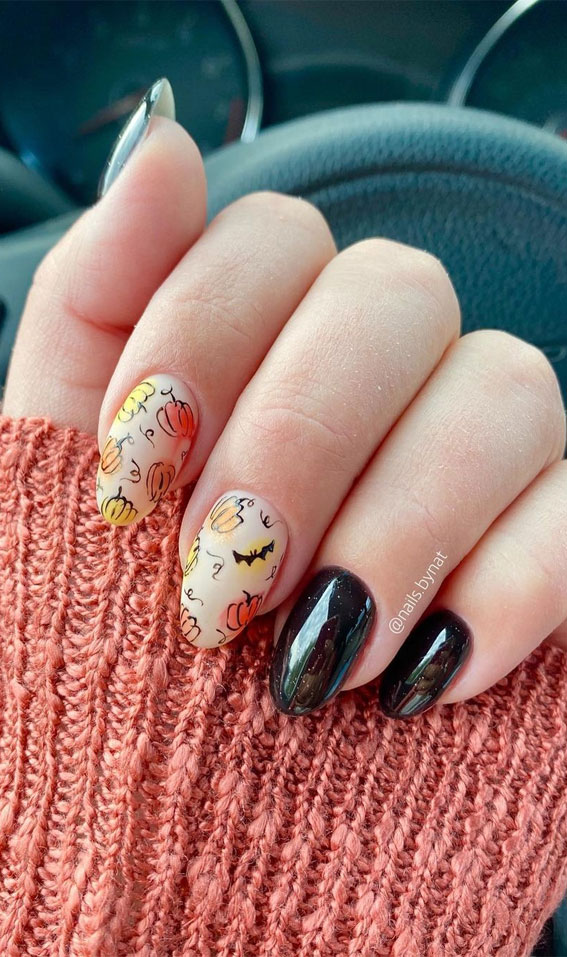 Sweet pink Halloween nails
Pick n mix All things Halloween on pink base nails.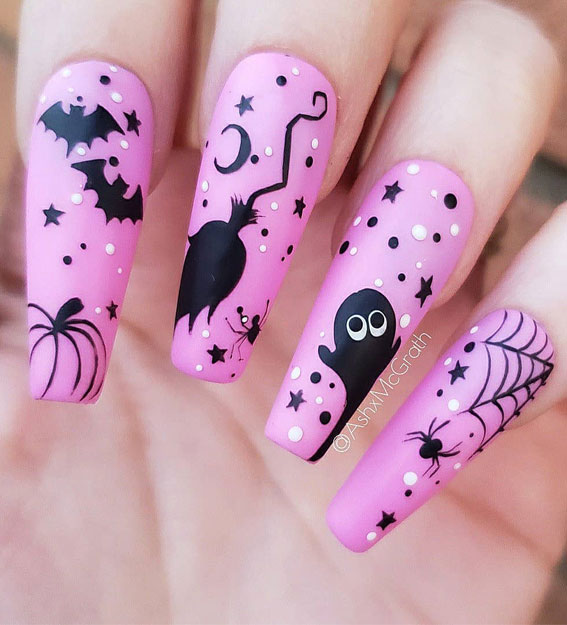 Cute Halloween nails
Cute all fall vibes.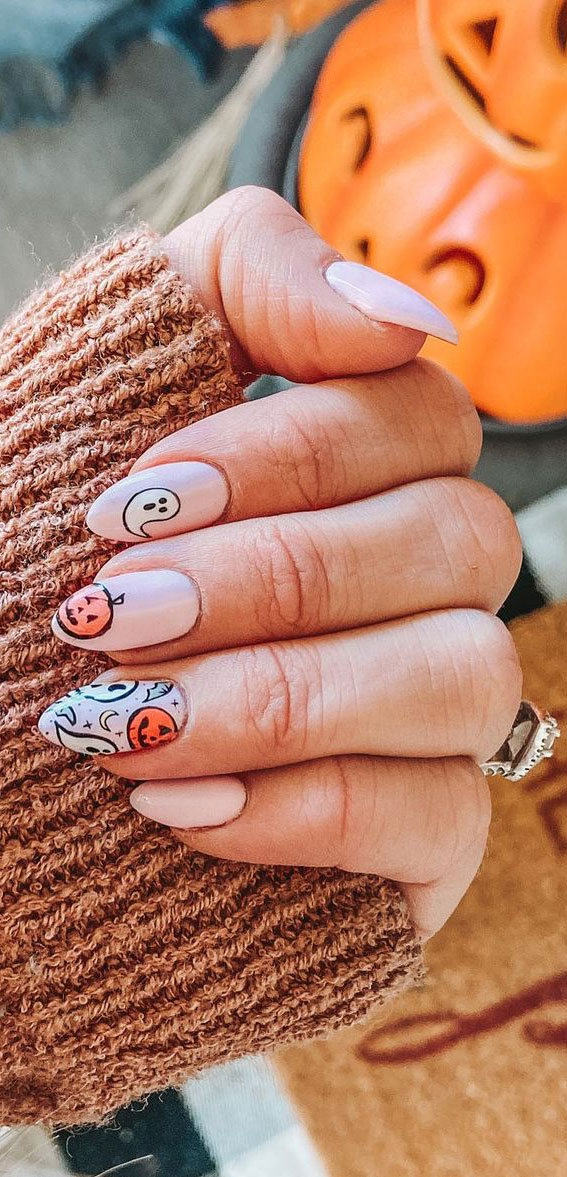 Cute Halloween nails
Pink Halloween nails.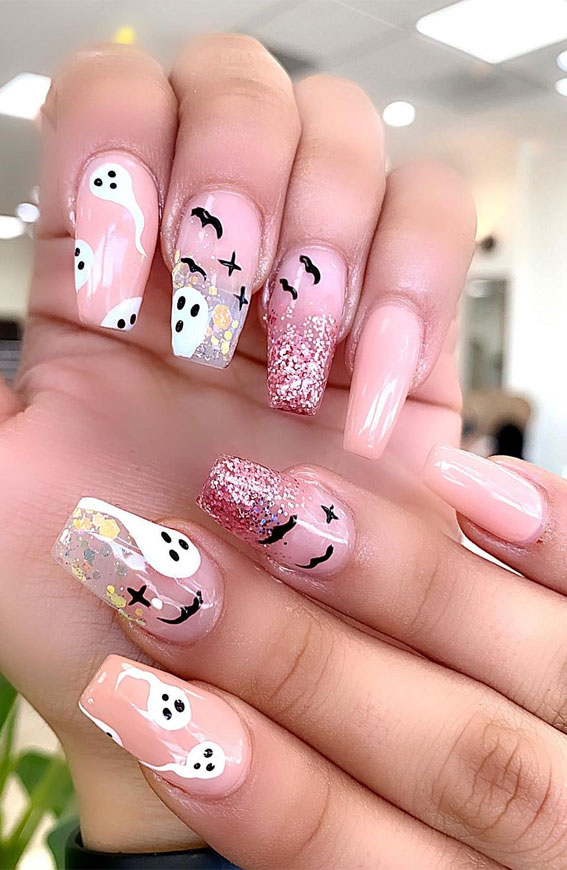 Cute Halloween nails
Pink Halloween nails.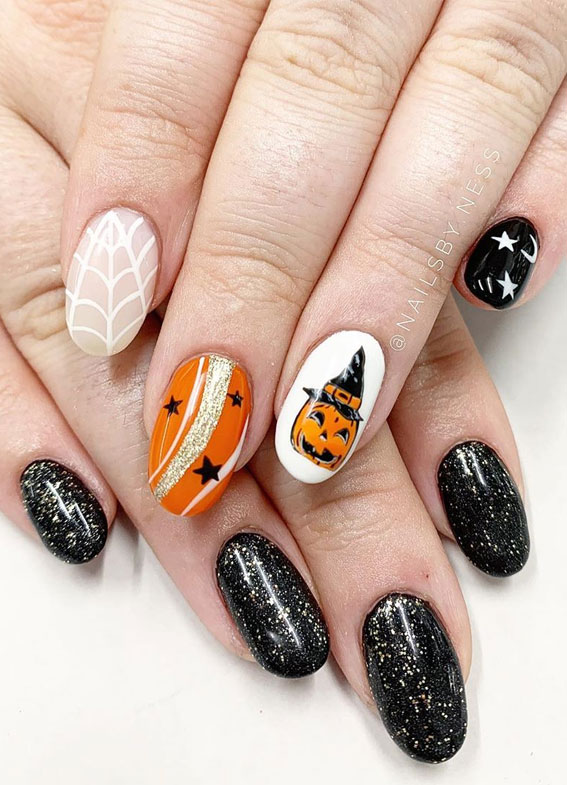 Cute Spoky Halloween nails
Pink Halloween nails.
Cute ghost Halloween nails
this cute ghost look in opi_professionals Alpine Snow and Black Onyx.