New Year's Eve is one of the most special nights of the year. For many women, it is one of the only nights when you have an extremely fancy event that requires formal, glamorous makeup and attire. The prospect of getting dressed up in your fanciest evening wear for a fun-filled night out on the town or at a sparkling party is exciting. However, it can also be stressful. You want to look your best from head to toe, and that puts a lot of pressure on you.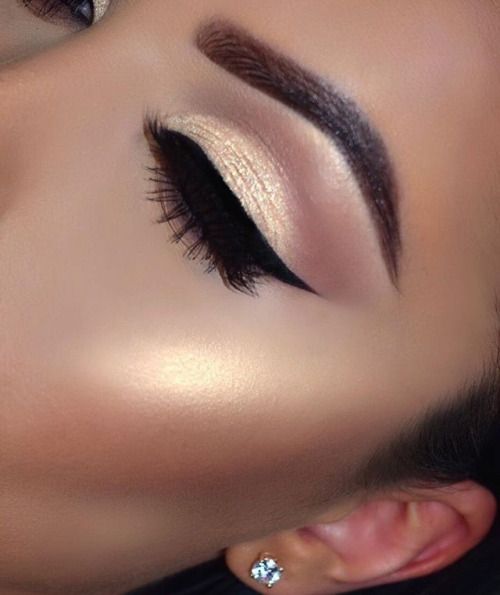 Perfecting your New Year's Eve eye makeup look is a great start to getting your look on track for the big night.
1. Amp Up the Drama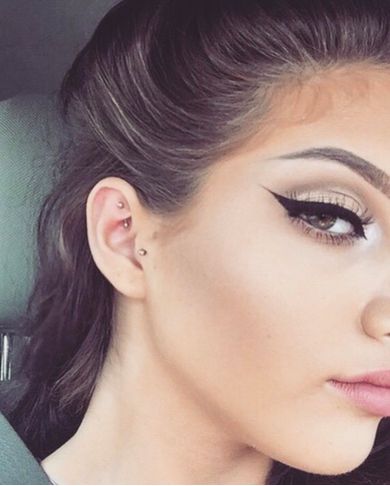 If there's ever a time to go dramatic with your eye makeup (other than costume makeup on Halloween, of course), it's New Year's Eve. Have you been holding back with your winged or graphic eyeliner? Do you drool at the cut crease eyeshadow looks you see online? Take advantage of New Year's Eve as a perfect opportunity to rock these dramatic looks without looking overdone.
2. Add Glitter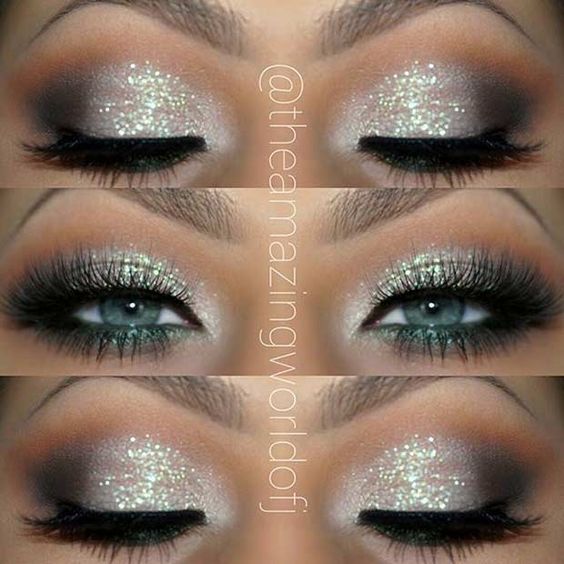 No amount of glitter can be too extra on New Year's Eve. In fact, if your eye makeup doesn't sparkle at least a little bit when the ball starts to drop, you're doing something wrong. Whether you opt to use an eyeshadow with a shimmery finish or a sparkling liner, try to incorporate an accent of glitter into your New Year's Eve eye makeup look. Glitter automatically makes your entire makeup look appear fancier, more vibrant, and all around more fun.
3. Consider the Time of Day

Since the real magic happens at midnight, New Year's Eve events generally don't even begin until later in the evening. When you plan out your perfect New Year's Eve eye makeup look, it's important to consider the time of day that the event you attend will take place. When it's dark outside, colors appear more muted and shadows hide the drama of even very intense makeup looks. Take this reality into consideration when applying your New Year's Eve eye makeup to ensure that your look still stands out.
4. Bring in the New Year with New Makeup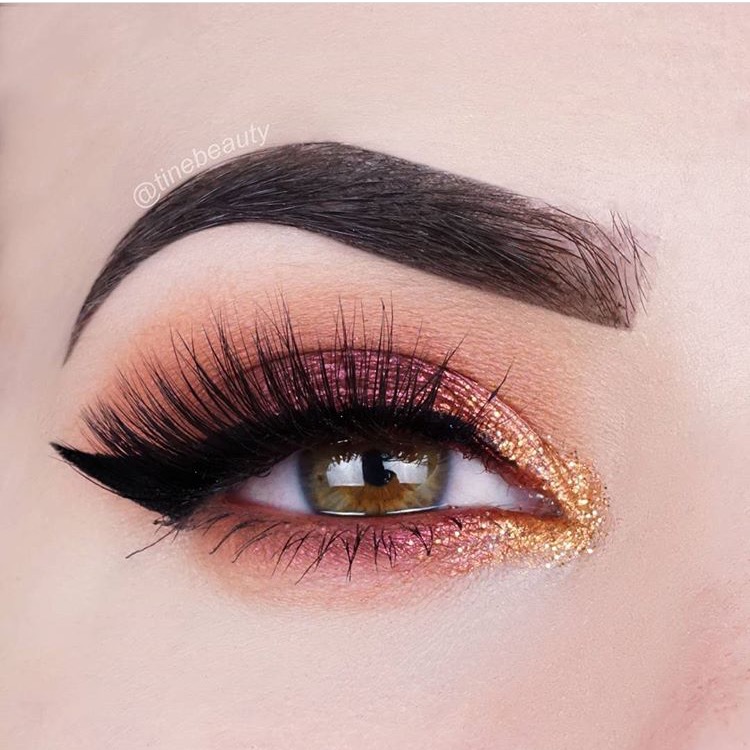 If you're waiting for an opportunity to experiment with different makeup than the type you usually wear, New Year's Eve is the time to go for it. Don't let yourself get stuck in the same old makeup routine for everyday activities and formal events. Look online and in magazines for inspiration. Make a pact to bring in the new year with a new eye makeup look that reflects the spontaneity and adventurous spirit you hope to exhibit in the upcoming year.
5. Go Metallic

If you're still at a loss for what to do for your New Year's Eve eye makeup look, you absolutely can't go wrong with metallics. Metallic eye makeup in shades of gold or silver creates a classic New Year's Eve look. Plus, no matter what you decide to wear, metallic eye makeup is sure to complement your formal attire. Even if you don't want your whole look to revolve around metallics, add a metallic accent like gold winged liner or a silver highlight to your brow bone to transform your look for the better.
6. Try Color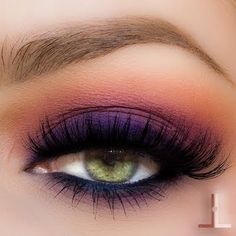 Many classic New Year's Eve looks focus primarily on darker, muted, or dramatic colors like black, gold, silver, or charcoal. However, these traditional standards certainly shouldn't deter you from adding color to your eye makeup for the big night of New Year's Eve. You can create plenty of gorgeous eye makeup looks fit for December 31st that include a variety of bright colors. Great, season-appropriate color choices to incorporate into your look include darker shades of purple or blue. Try blending brighter colors with classic dark or metallic shades of gold, silver, and black to create the perfect balanced look.
7. Slay with Smokey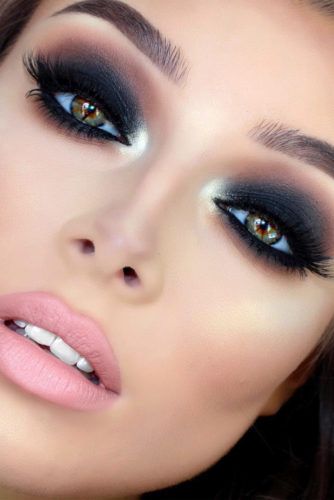 A smokey eye makeup look is one of the most classic makeup looks in existence. This look immediately makes any eye look gorgeous in a dark and dramatic way. Unfortunately, many women don't frequently have occasions to attend that pair well with the drama of a smokey eye. New Year's Eve is the perfect night to take advantage of a smokey eye look. It's simple, classic, and pairs with almost any outfit, but it never looks basic or boring.
New Year's Eve is an important night, and it only comes once a year. However, there's no need to stress out about looking perfect for the big night. Design an eye makeup look that matches the formality of your event and makes you feel comfortable in your own skin. You have plenty of choices. No matter what type of eye makeup you choose to wear when New Year's Eve comes this year, you're sure to rock it。
Simple Easy Step by step New Year's Eve eye makeup tutorial 
The perfect smokey eye tutorial for every occasion