Looking for a way to spice up your at-home manicures? Or subtle nail designs to show to your nail lady for inspo? Tonal nails, one of the hottest manicure trends of the season might be the perfect solution for you. First of all, they eliminate the need to choose one or two colors. Out of all the reasons to love tonal nails, this one is our favorite. You can paint each nail in a different shade! Second, you could go as simple as applying five different nail polishes. If, however, you prefer a more delicate look, you could use the tonal nails as a base for further decorating. There are no rules with tonal nails and even beginners can nail the look. Scroll down to see the prettiest tonal manicures.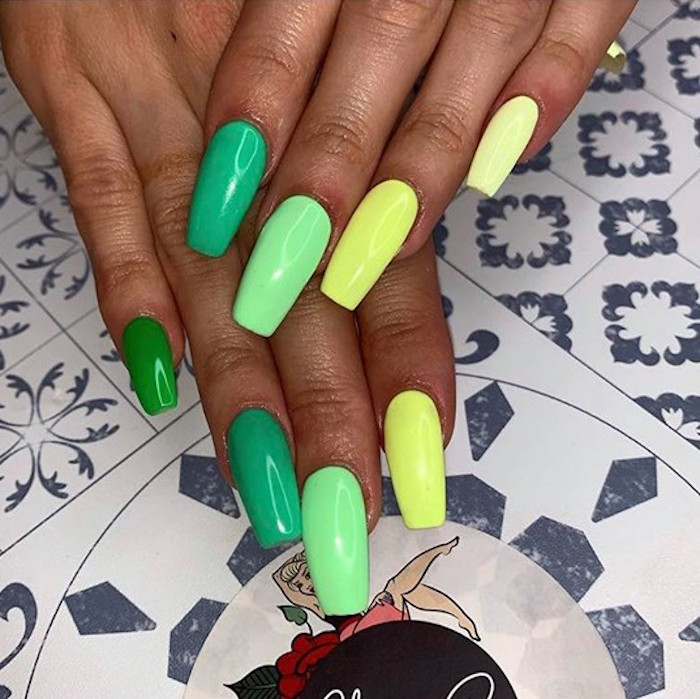 Also known as ombre nails, this nail trend offers stunning nail designs that consist of a variety of tones from one color. From darkest to palest, you should paint each nail in a shade that's a few tones lighter or darker than your previous nail. We love this green tonal nail design as this color is very much on-trend RN.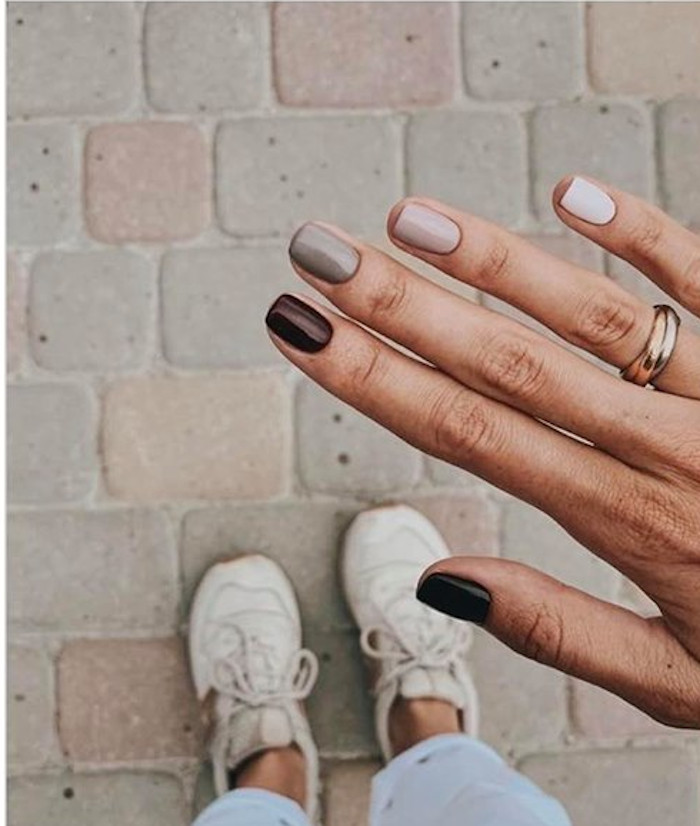 Die-hard minimalists can sport tonal nails in a variety of neutral tones ranging from beige to brown. The look is very easy to achieve at home with nail polishes that you already have.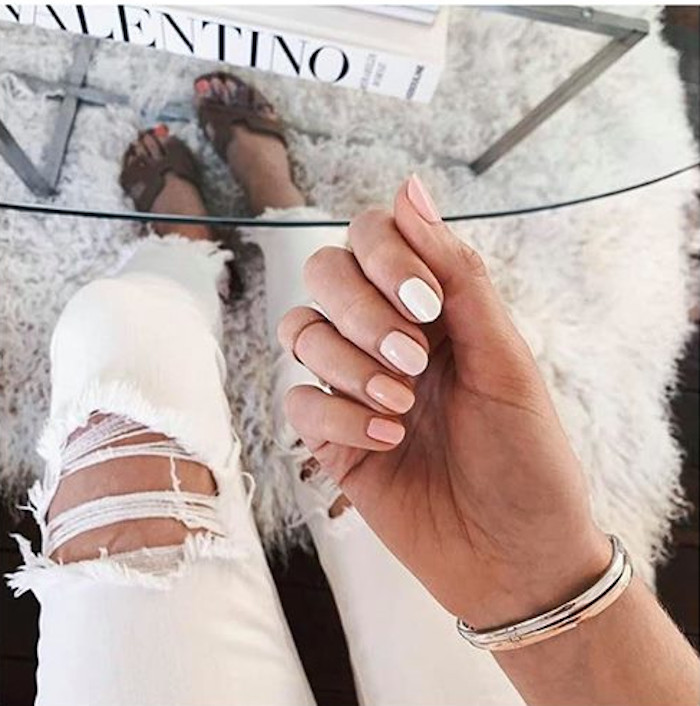 You can go as subtle or as loud as you want. For a toned-down look, try with a range of beiges that create a mesmerizing gradual effect.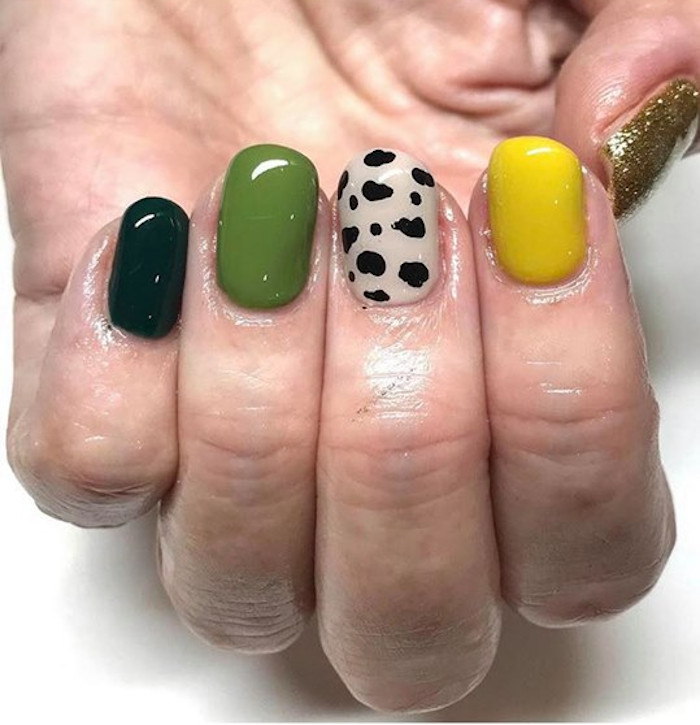 If you want to spice up your tonal nails, cover one nail on each hand in a fun pattern. It will break up the monotony while preserving that pretty tonal effect.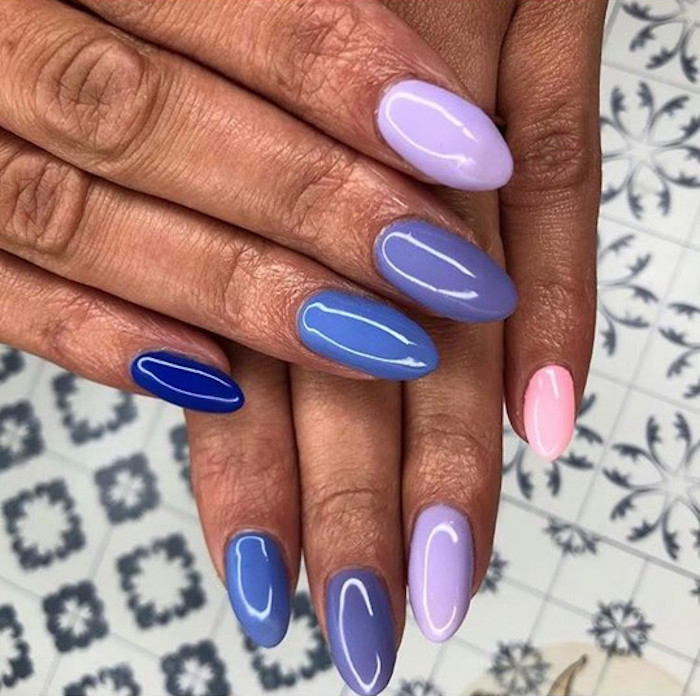 We have recently reported that the lavender tone is set to dethrone all pastels in the world of fashion. The same applies to the nail department, where this shade could be used instead of moody grey tones. This gorgeous tonal nail design that consists of both lavender pastels and electric purple colors is perfect for those who want to rock a colorful manicure that falls into the classy zone.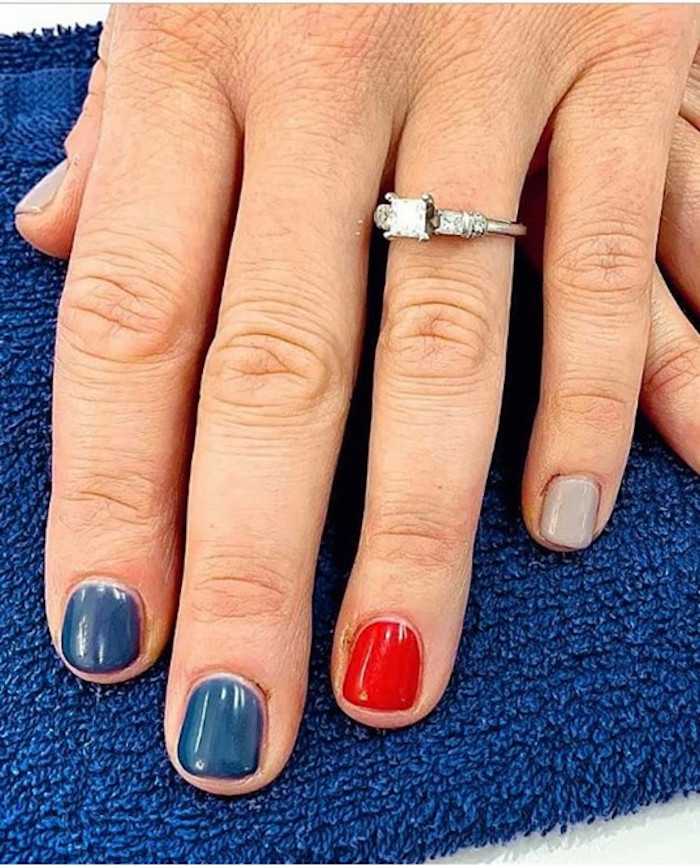 People who want to invest zero effort into their manicure should undoubtedly hop on the tonal nails trend. For a more dramatic look, you should pick colors that are not in the same family.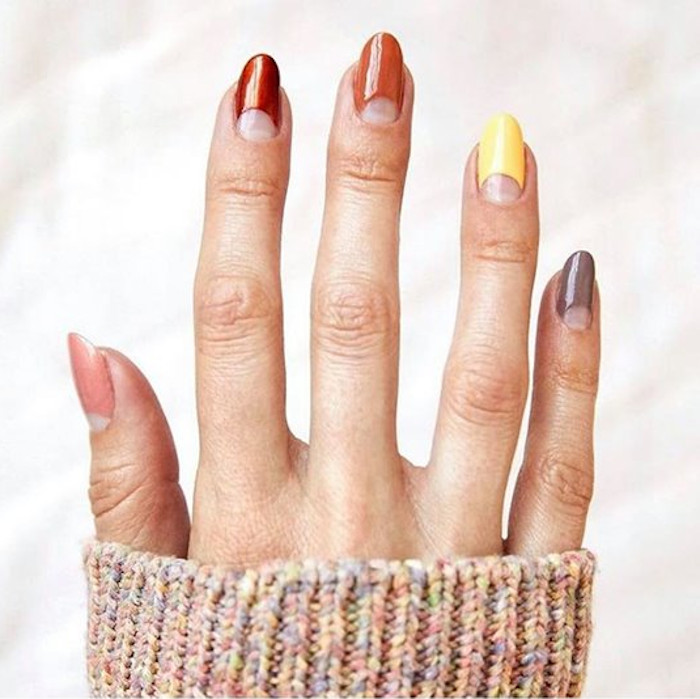 This negative space manicure with a tonal twist will give your tips a fancy look without the drama.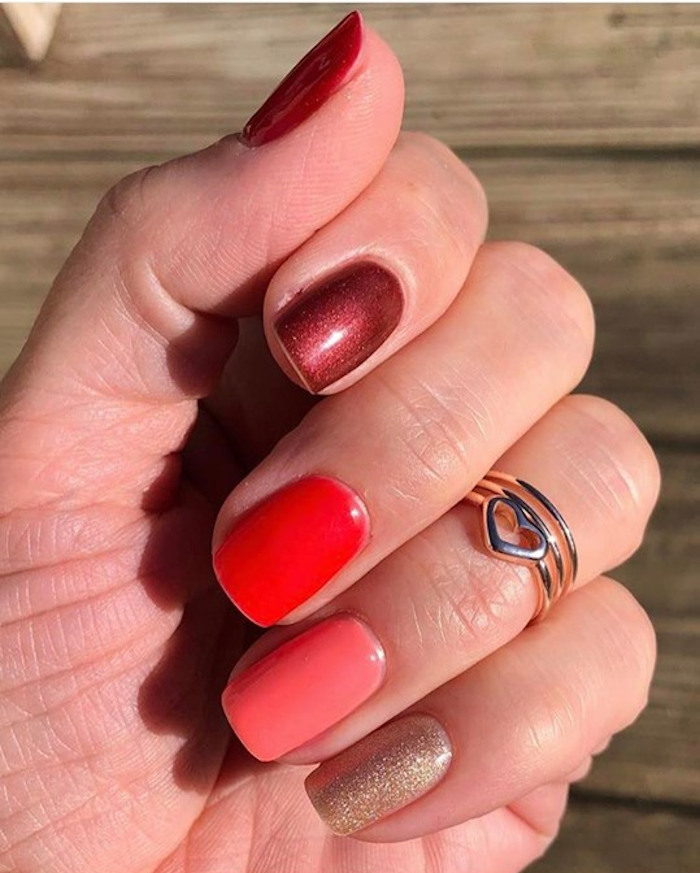 You can also mix nail polishes in different finishes to add more interest to the look.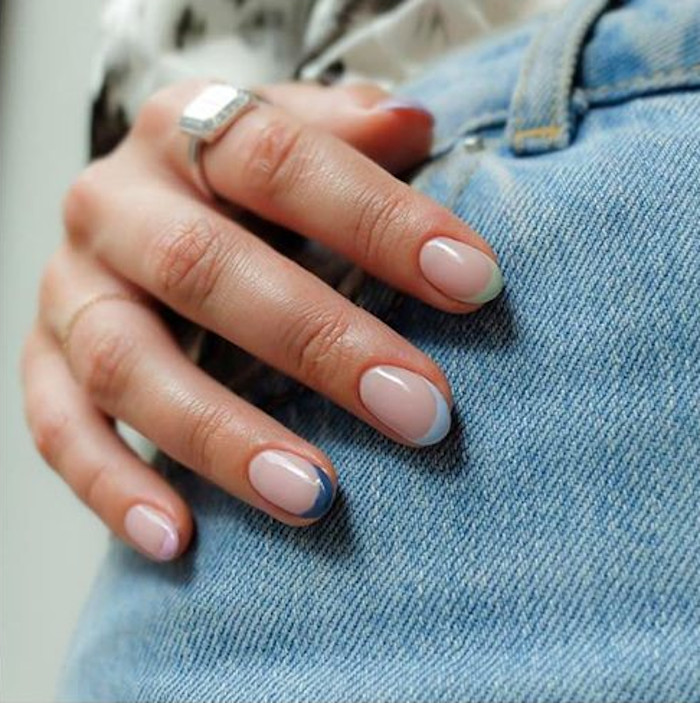 This modern take on the classic French manicure is anything but boring! Spiced up with tonal effect, it's a classy manicure that would look pretty on both short and long nails.