We have to skip the trick or treat tradition this year, but that doesn't mean that the spooky season is canceled. Many celebrations are going virtual, and Halloween is no exception. If Instagram is any indication, the festive costumes, nails, and makeup are getting more creative. If anything, you can show off your Halloween nails on a zoom get-together with a spiked cider in hand. If you're looking for inspiration, here are the coolest Halloween nail designs you can ask your nail technician to recreate.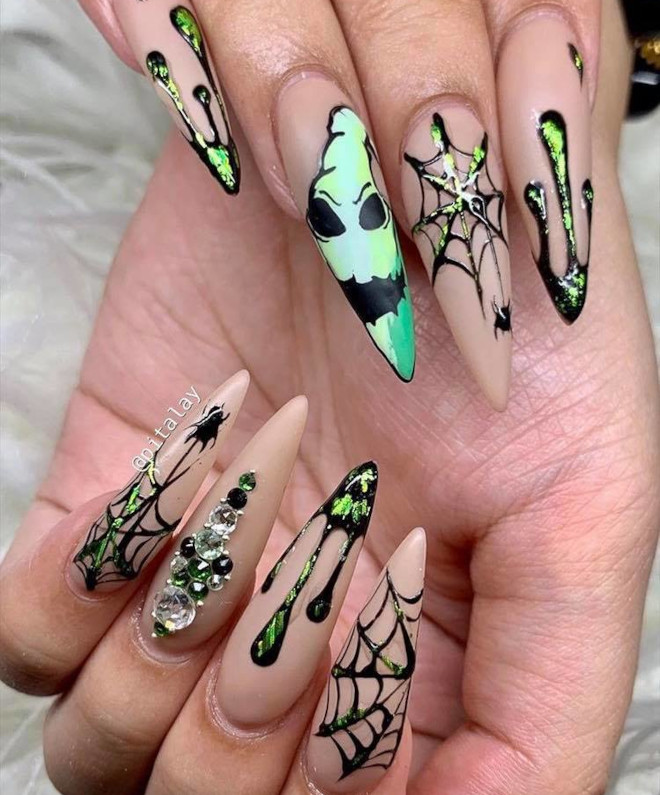 This is a spooky nail design every fan of "The Nightmare Before Christmas" will want to recreate. Beige nails with tangled webs and motifs from the terrifying boogieman are a Halloween work of art.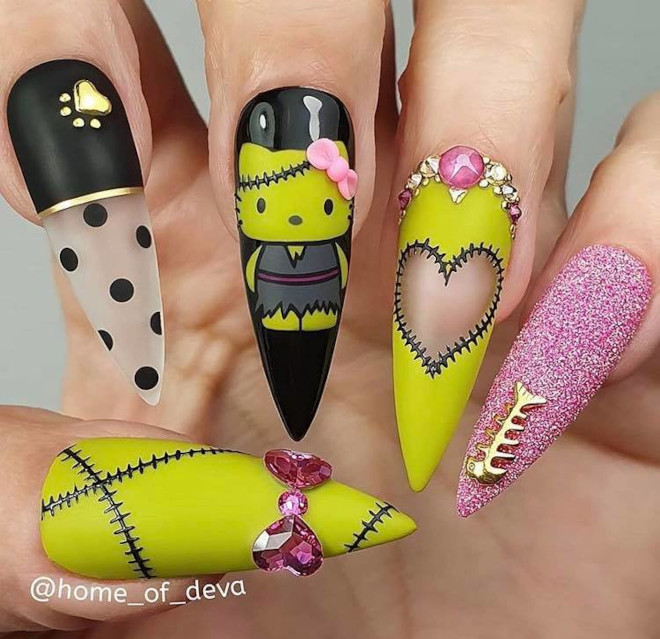 If you're looking for a cute but edgy style, the Halloween Hello Kitty press-on nails are a great choice. Each nail has a different design, and the little gems make it even more eye-catching.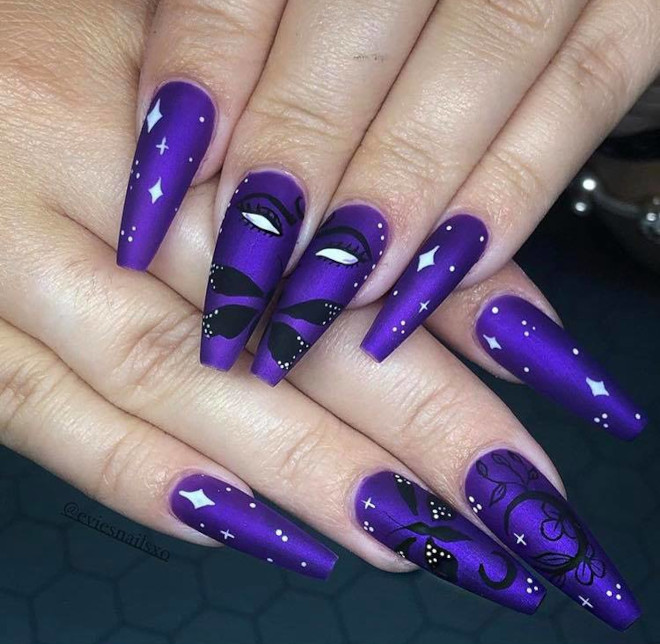 Dabble in darker hues with this mystical nail art. The stars, the moon, and the spooky eyes create a mesmerizing design suitable for Halloween. You can add small gems on the stars to create a sparkly effect or mix matte and shiny colors for a textured look.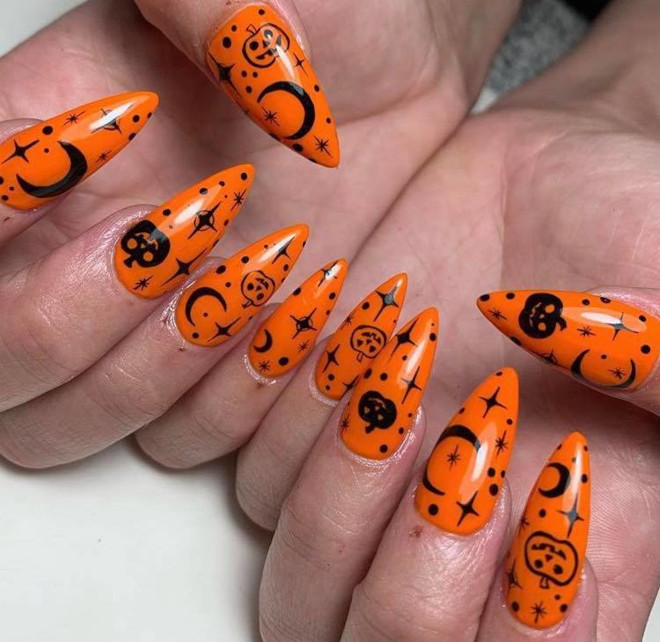 This nail art draws inspiration from the biggest Halloween trademark- the scary pumpkin. With a bit of skill and the right tools, you can recreate this design at home.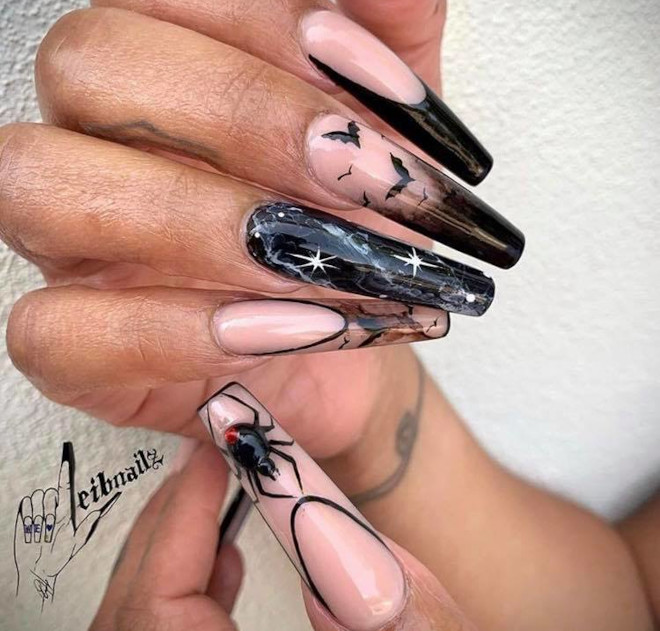 Spiders are a popular choice among Halloween nail designs, and it's easy to see why. This artwork seems chic but gives off an eerie vibe, perfectly capturing the essence of this holiday.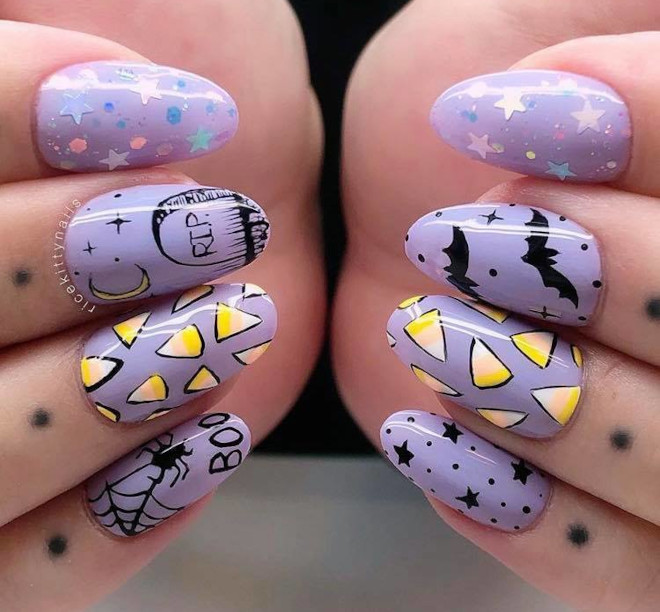 A bit more playful, this short nail design will show off your fun-loving side. Even though the bats and tombstones are naturally spooky, the colorful details make this ensemble less scary and more charming.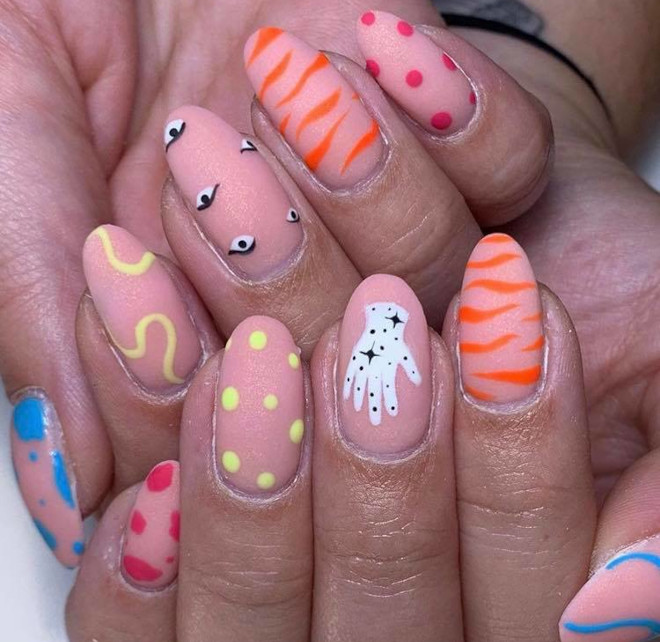 Halloween nail designs don't have to be necessarily scary, as long as they're on-theme. This vibrant nail design is easy to recreate and will bring attention to your nails.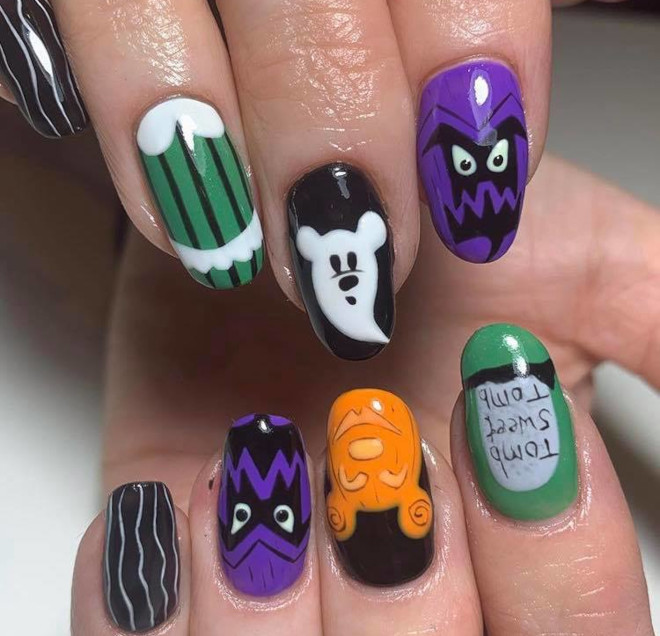 Wear the Halloween spirit on your fingertips with this chic nail design. You can create different ghosts and scary faces to each nail for an on-trend mismatched manicure.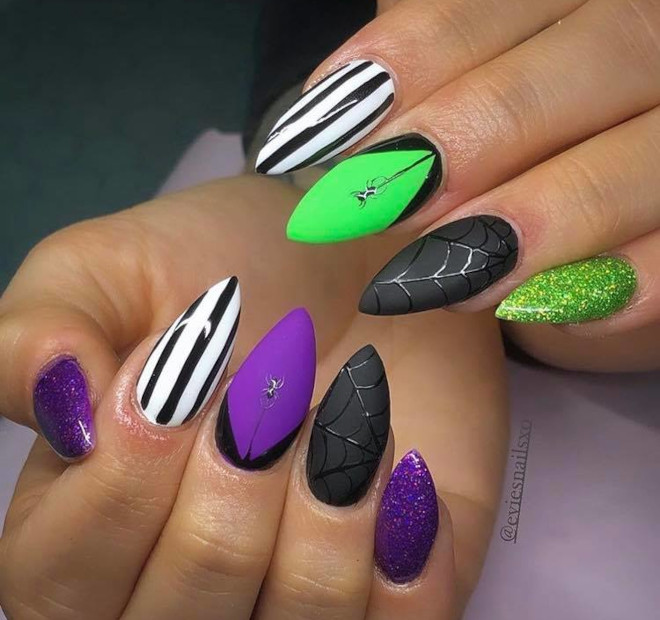 Play with glitters and matte colors to create the most striking Halloween nail designs. You might need a professional to recreate this look, so make sure you secure an appointment at your favorite salon.