The short pixie hair cut will make you look cool and fashionable. It is a best choice for aged women for its fresh look and style. Not all the pixie hair would look the same and you can make your own pixie cut depending on your face shape and personalities. Shorter length layers and all kinds of bangs would do you a great favor. Today, follow us with our great pixie haircuts below and be ready to get inspired!
Short Pixie Haircut for Red Hair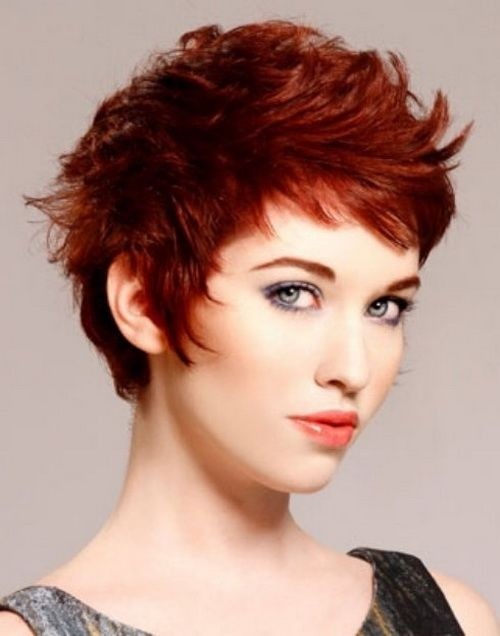 It shows very appealing when your make a short pixie cut out of the red colored hair. The smashing red color can also lighten up your skin tone at the same time.
Cool Short Pixie Hairstyle with Undercut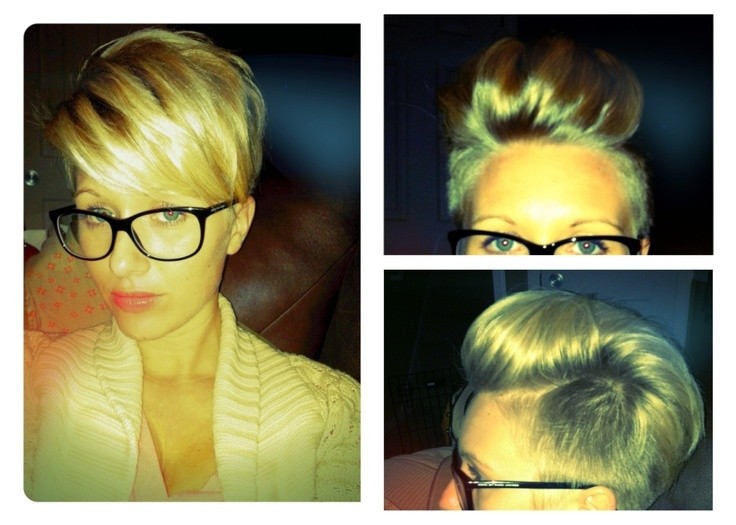 Here's a quick way to make a trendy fauxhawk look from a short pixie haircut. Style your long side bangs backwards and fix the shape with hairspray.
Short Pixie Hairstyle with Side Bangs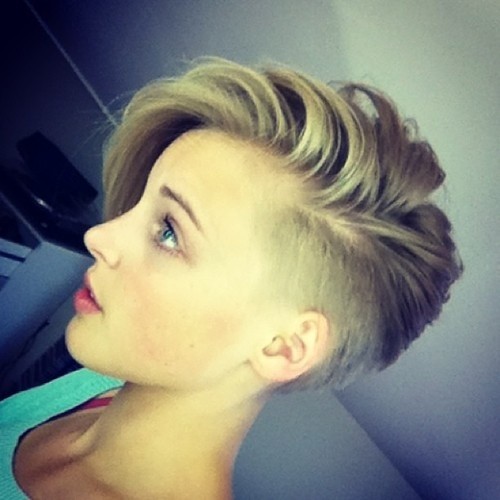 It is a simple way to update your short pixie haircut with long side bangs. The close cut sides will make an absolutely edgy and chic look for young teenage girls.
Short Pixie Hairstyle for School Girls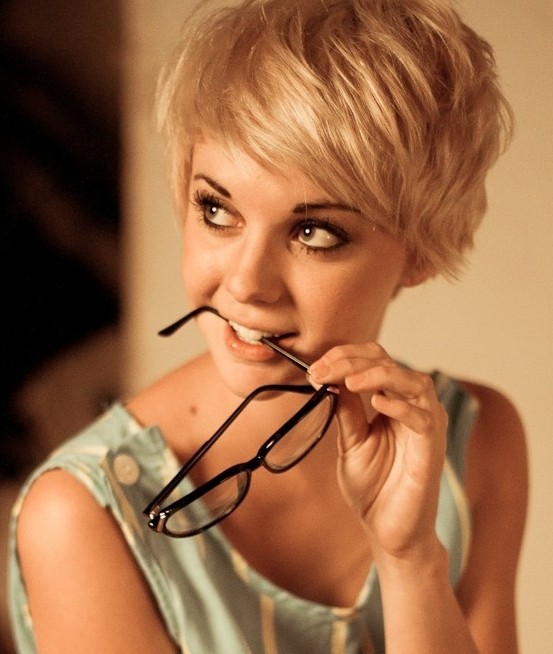 The short pixie haircut looks so cute with choppy layers throughout. It is a great option for young girls to create a fabulous school look.
Short Shaved Pixie Hairstyle for Women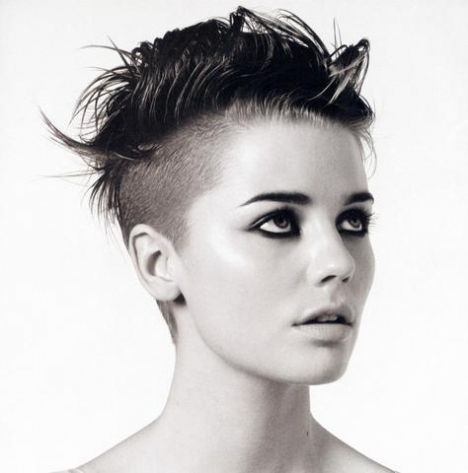 Here's another way to wear the short pixie cut with undercut. You can use a general mist of hairspray to define shine and hold for this great hair look.
Short Pixie Haircut for Black Hair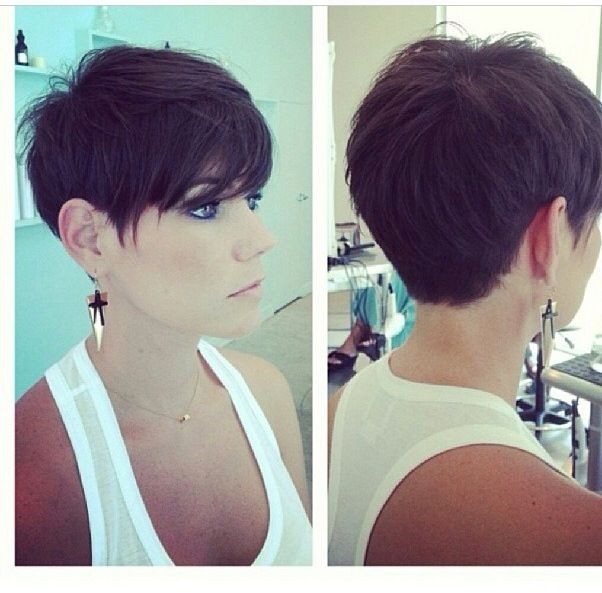 This cool short pixie haircut looks great on black hair. Its featured eyebrow-skimming bangs add a strong feminine sense to the overall style.
Shaved Pixie Hairstyle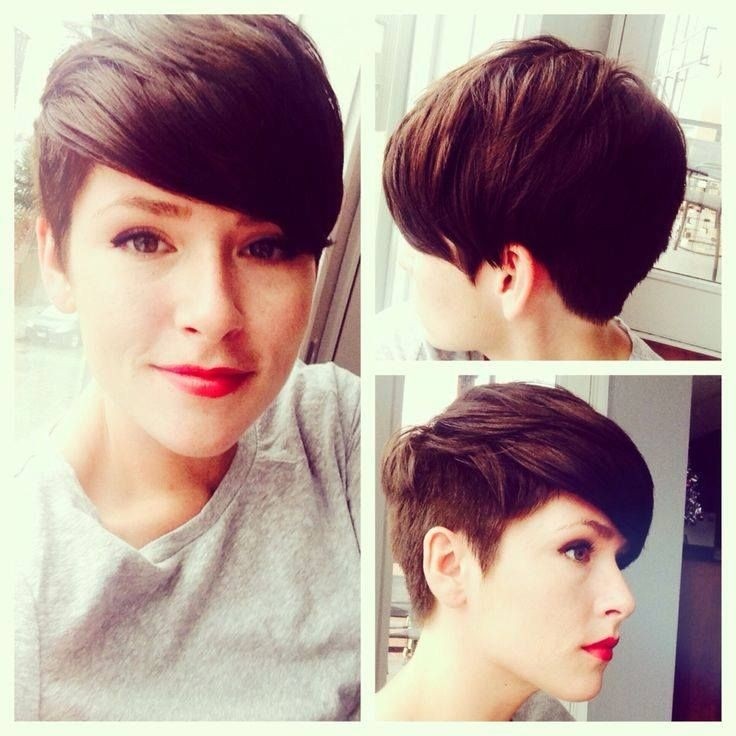 The short pixie cut can also look soft and glamorous if styled with uniform layers. Its long side bangs sit smoothly over her forehead for a charming look.
Shaved Pixie Hair Cut with Curls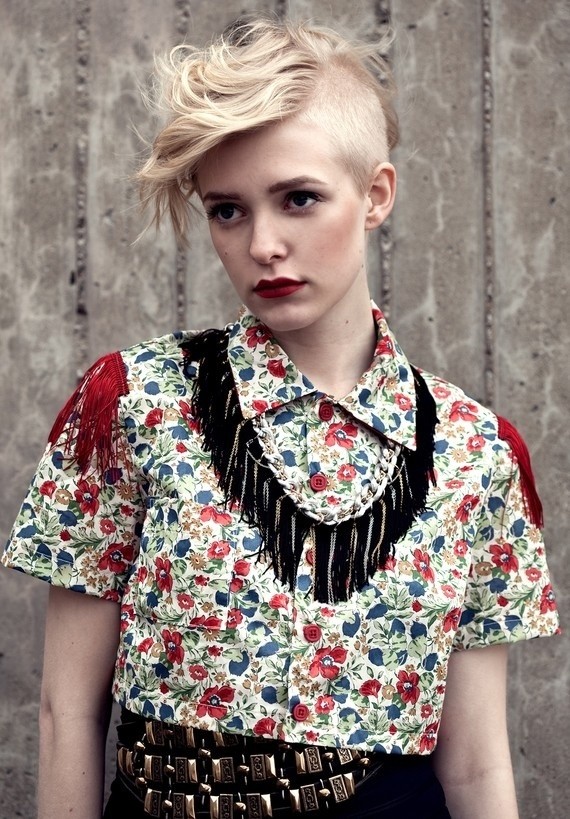 It is totally a genius way to combine the edgy shaved cut with long curls. The whole hairstyle looks just like an art from the oil painting.
Pixie Haircut with Long Side Bangs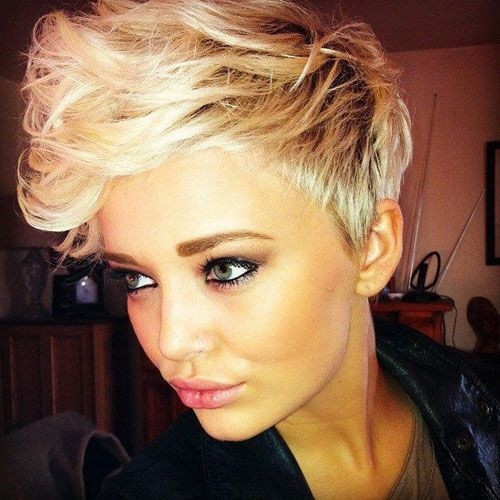 This amazing short pixie hair is jagged cut at the back and sides, while leaving its long side bangs styled into extra-large waves. It is an ideal hairstyle for people who want to make an impressive look of their hair.
Miley Cyrus Blond Pixie Haircut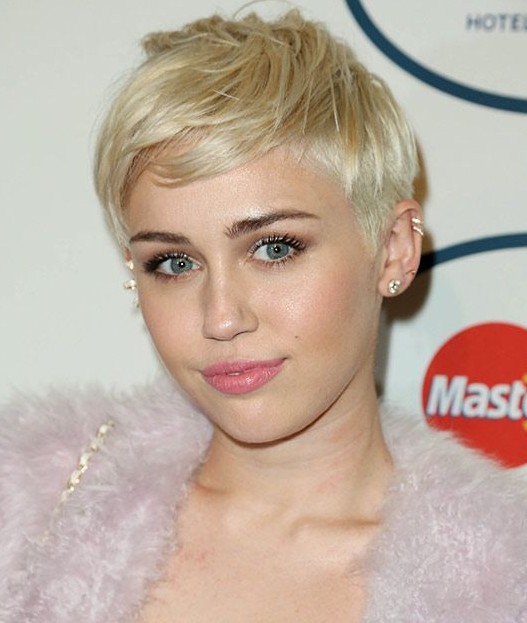 Miley Cyrus looks very cute in this short blond pixie haircut. It is featured with soft edges and crafted short layers throughout.
Messy Pixie Haircut for Long Face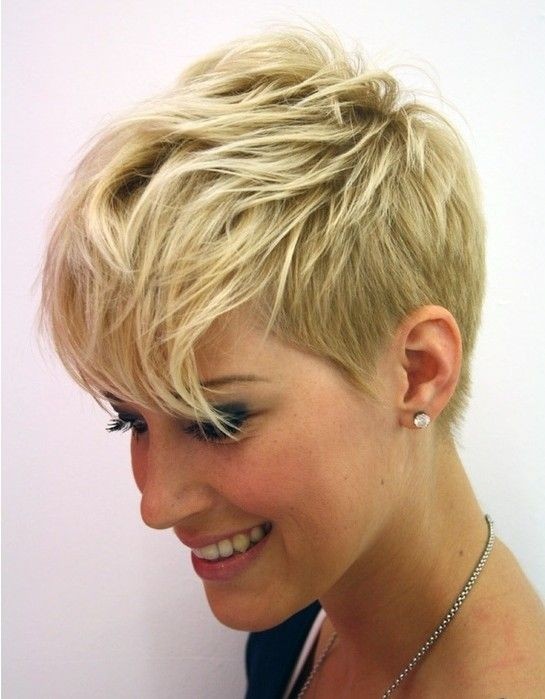 Messy Pixie Haircut Side View
The fresh short pixie haircut will put an emphasis on your facial features. It looks splendid from the front and side view.
Layered Pixie Hairstyle for Women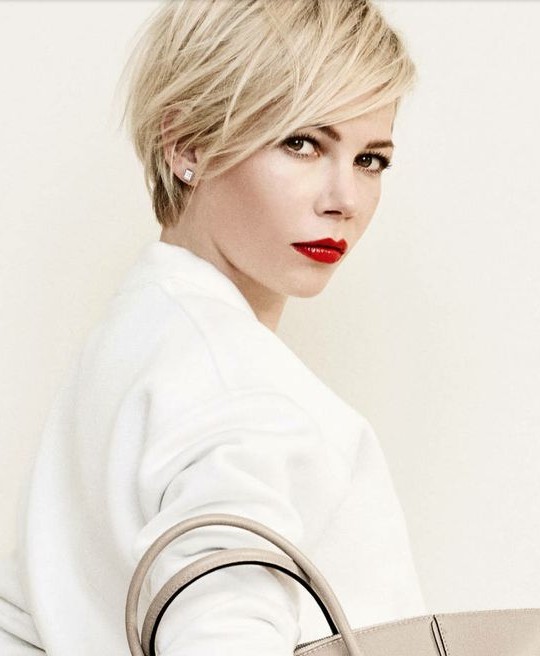 It would be a great idea to have a cool layered pixie cut for blond hair. The special jag cut is being able to give another definition to this hairstyle.
Short Layered Pixie Haircut for Red Hair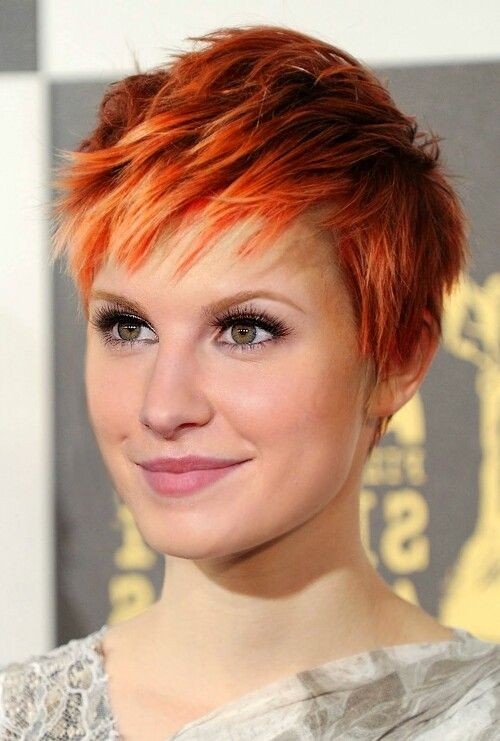 This stunning short pixie haircut is featured with long layered bangs and razor cut sides. It looks terrific on oval and long face shape.
Layered Pixie Haircut for Blond Hair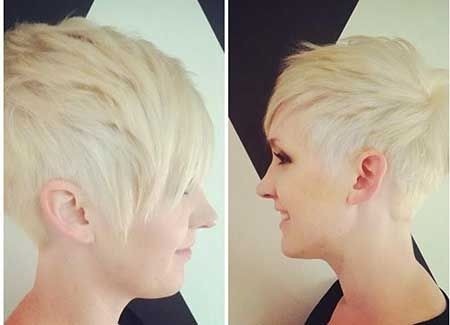 The short pixie cut looks extremely wonderful on blond hair. Its soft, fine-textured tresses are tapered into a clean and sharp look at the back.
Long Pixie Haircut for Straight Hair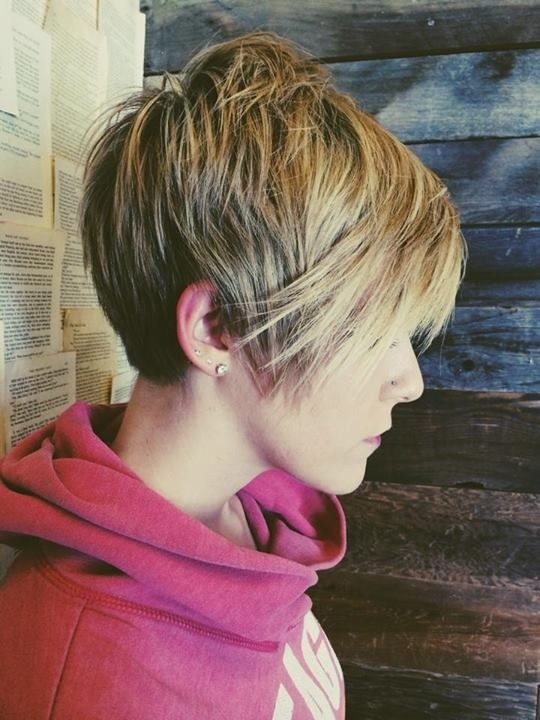 Choppy layers can create a lightweight effect for thick hair. They are also being a best way to give added height and volume at the crown.
Easy Pixie Hairstyle for Brown Hair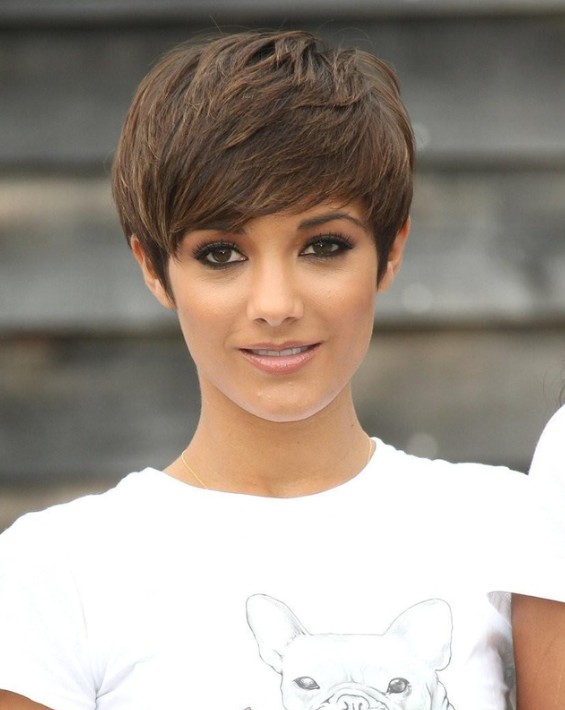 The short pixie haircut works perfectly on medium brown hair. All the soft tresses are made tuck on the head to frame her face shape beautifully.
Cute Straight Pixie Haircut for Asian Girls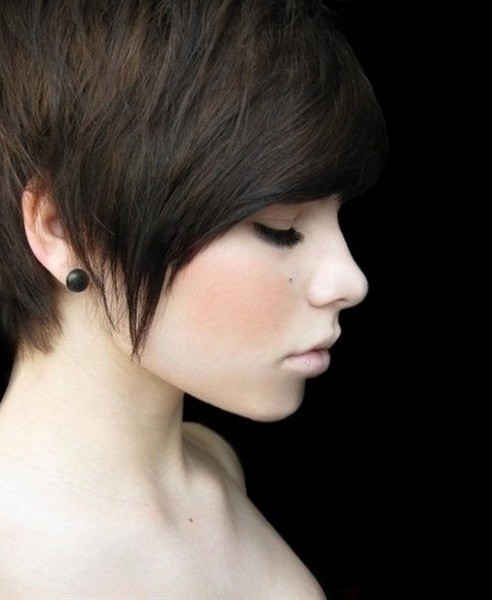 The short hair cut will look lovely and cute when made with longer length layers. Its long side bangs are styled to sit down the face smoothly.
Red Pixie Haircut with Side Swept Bangs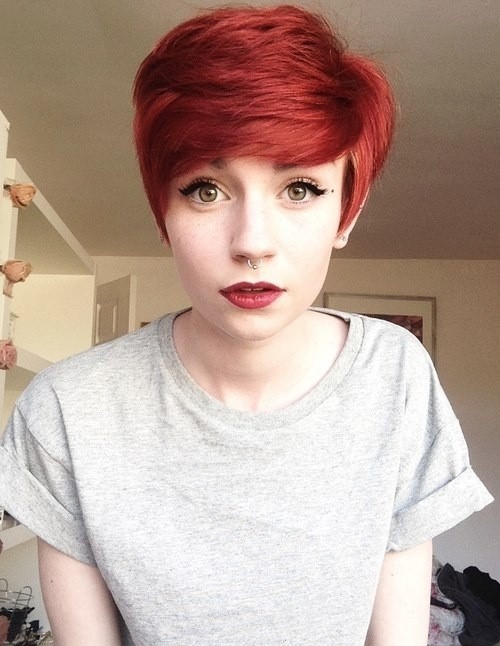 Short layers and side swept bangs would make the short pixie hair cut full of style and fun .
Chic Blond Straight Pixie Hairstyle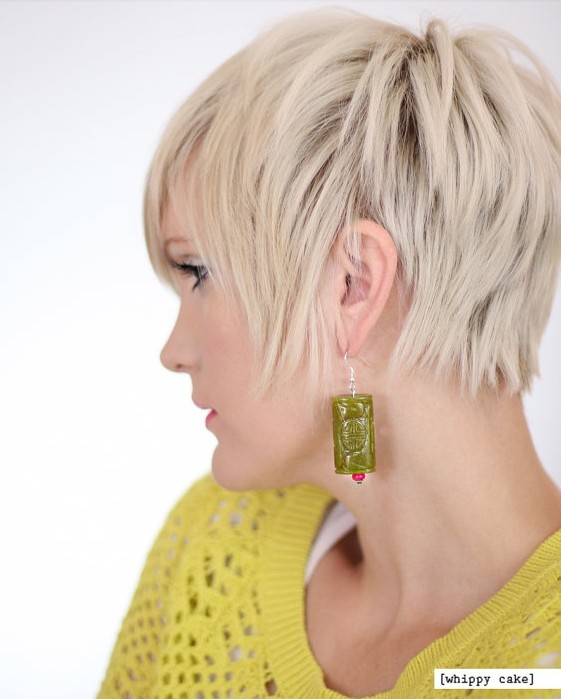 Layers are always being a big bonus to any short hairstyle. This straight pixie haircut looks way too stunning with graduate layers tapered from the back to sides.
Best Short Pixie Hairstyle for Women Over 40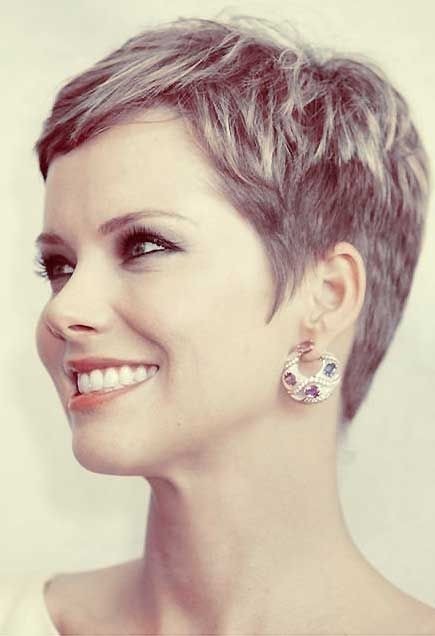 Short hairstyles will make a much younger look than the real age, even though it may make you look tomboyish and rebellion.