Some women like wearing their nails short for a variety of reasons. First of all, short tips are less likely to break. So, you don't have to ever deal with the frustration of a broken nail! Short nails are also more practical. Some ladies wear them because of the nature of their job. No matter the reasons, you can create just as pretty short nail designs as you'd do on long nails. Whether you're a busy lady, working mom, or love wearing short tips, take a look at our gallery of the prettiest short nail designs for summer.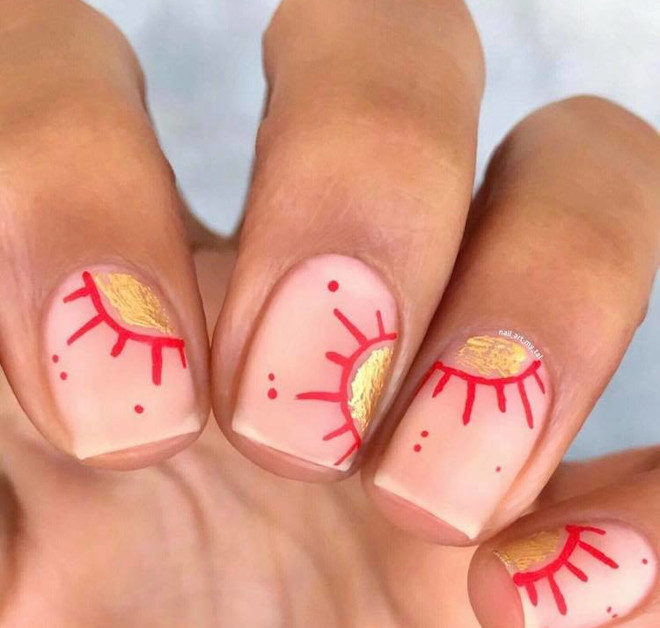 Infuse your days with vacay vibes by recreating this sunny manicure. It's an easy design you can achieve at home or you can ask your creative friend to do it for you.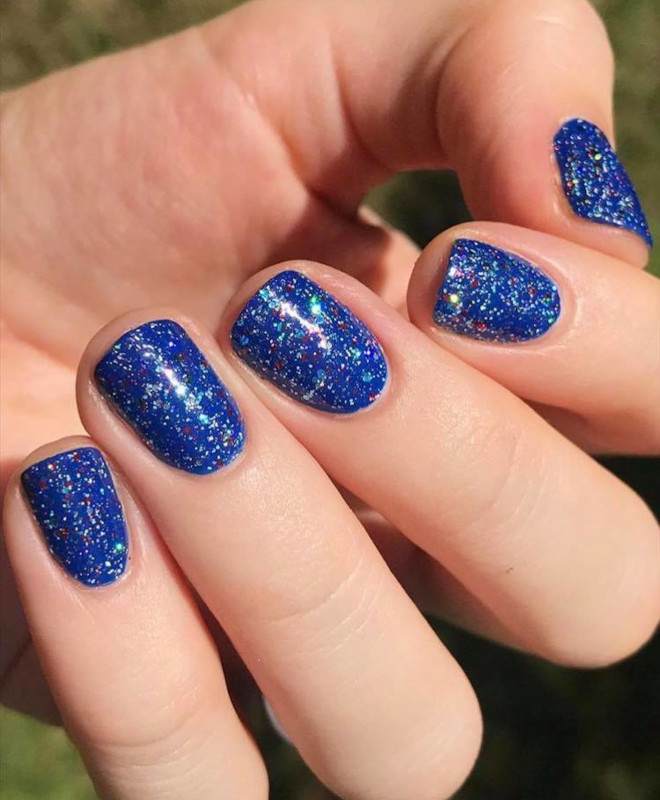 Transfer a mesmerizing starry summer sky on your nails with a deep blue glitter nail polish. It's the perfect timing for this manicure as Pantone has announced Classic Blue as Color of the Year 2020.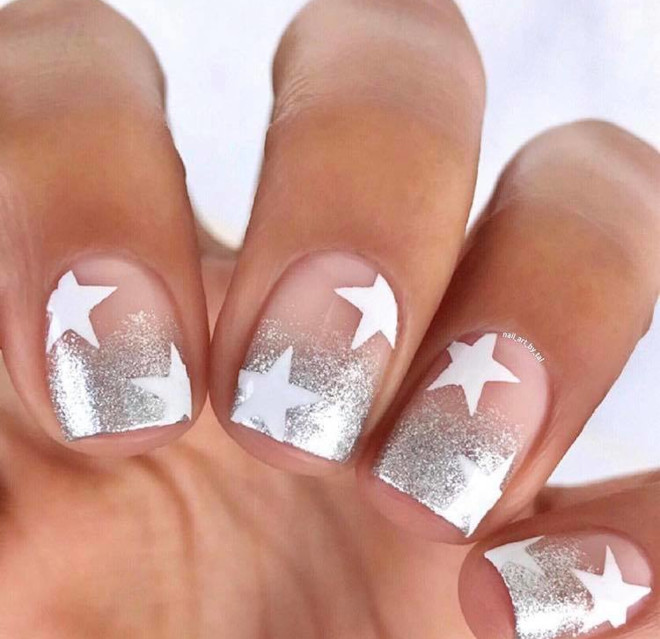 If you're into classy nail designs for short nails, we suggest replicating this gorgeous nail design. With a pop of glitter, negative space, and star-shaped elements you can achieve a statement mani.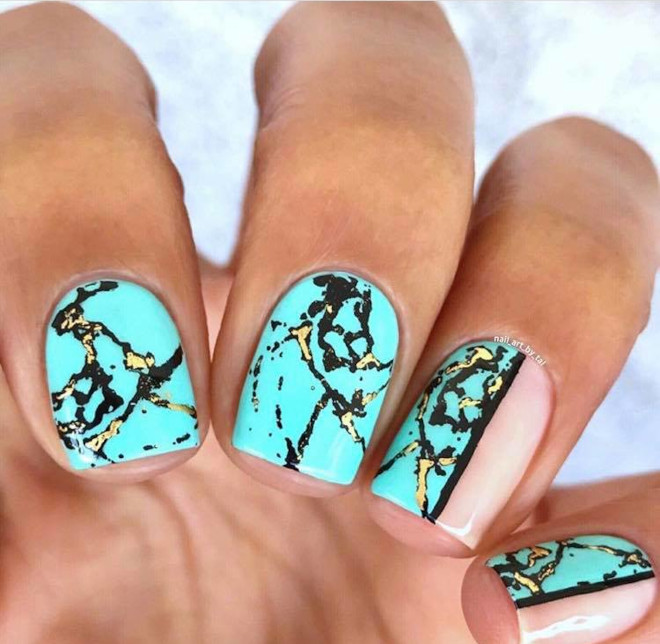 All things marble are insanely popular right now. You can create endless pretty short nail designs for summer by using the marble aesthetic as a starting point.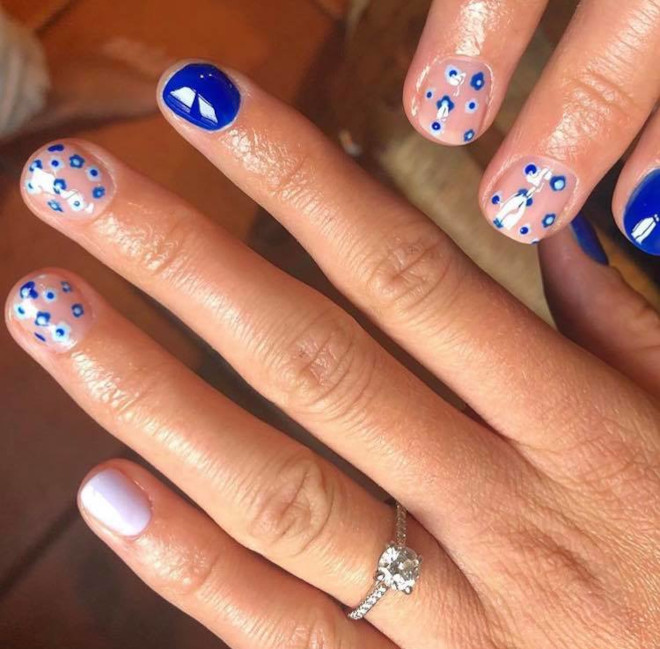 Bring a blooming garden on your tips with this romantic nail art. You can replicate the flower designs with a toothpick dipped in nail polish to distribute the color in the desired shape.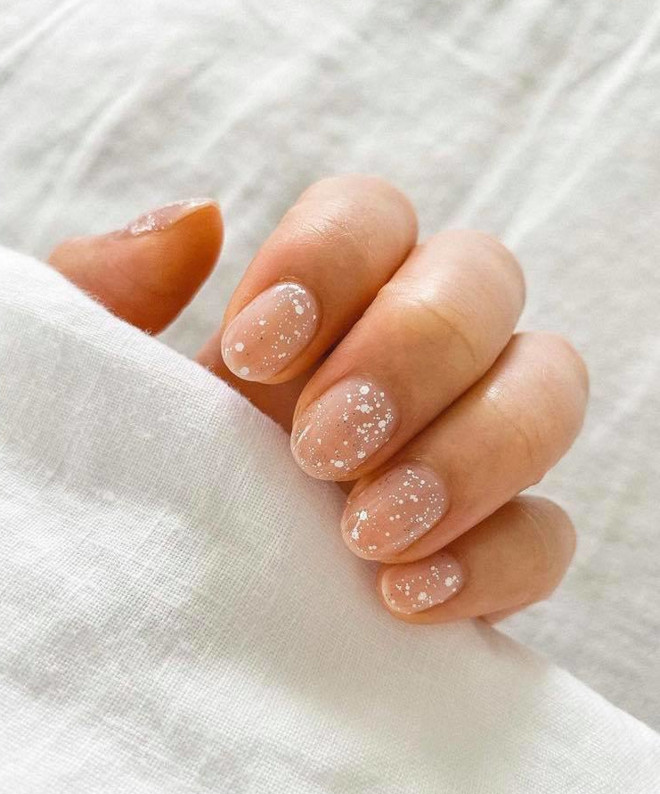 Short nail designs for summer doesn't have to be all colorful and dramatic. You can achieve this simple look with glittery clear nail polish that will get your tips looking on point.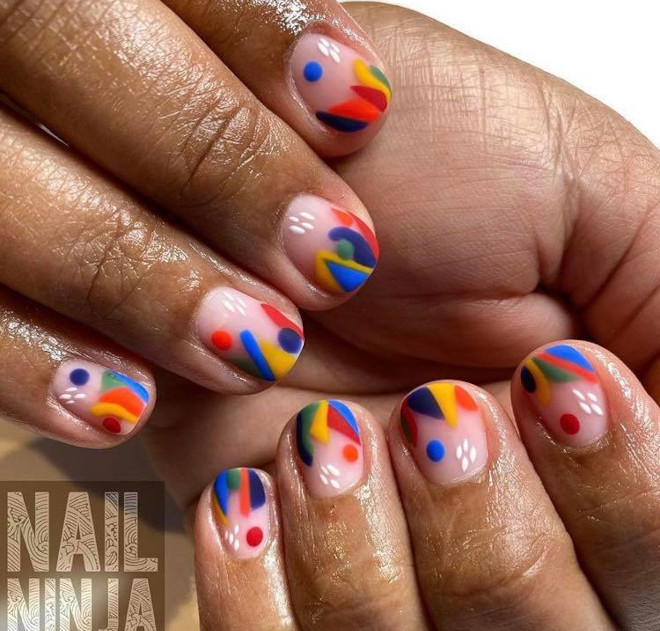 If, however, you're a fan of multicolored short nail designs for summer, we suggest recreating this modern take on the classic French manicure. There are no rules, so feel free to apply the colors and the shapes as you wish.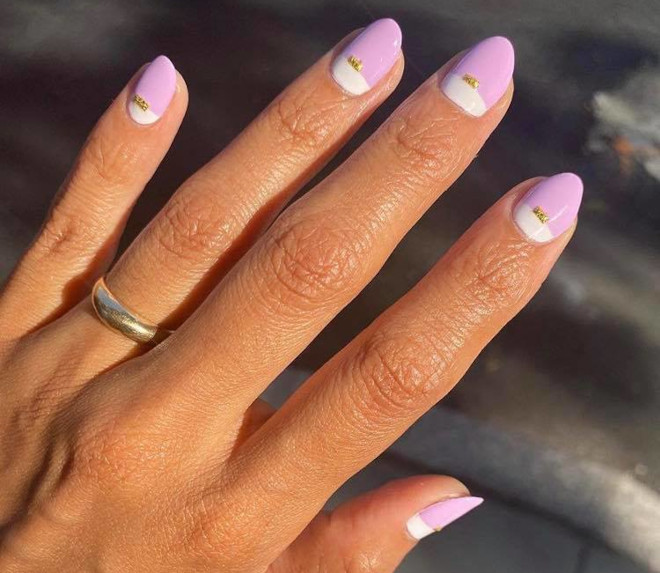 Recreate this classy nail art for short nails for a sophisticated look. It follows the trending half-dip nails aesthetic, a variation of the classic French manicure. The idea is to half-dip your tips in nail polish and create a crisp line between the colors. You can leave the area bare for a more classic French-inspired effect.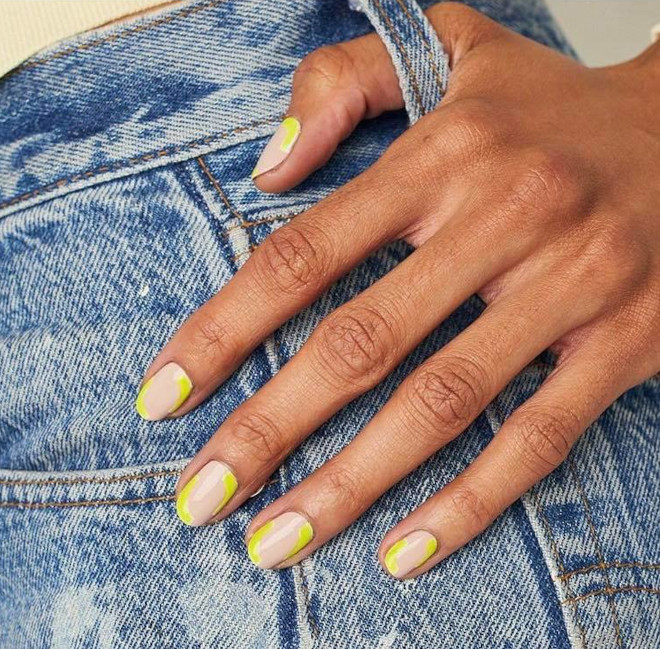 Spice up the one nail polish look with a simple addition like these hand-painted yellow details. A neutral nail polish base will give you a classy look. You can pick a bright hue to create statement short nail designs for summer.