When it comes to nail art, there are numerous styles and themes to choose from. Star nail designs are popular RN, with many nail artists and manicure enthusiasts creating unique styles. If you want to feel like a star, why not start with star nail art? We sourced the prettiest star nail designs to get your creative juices flowing.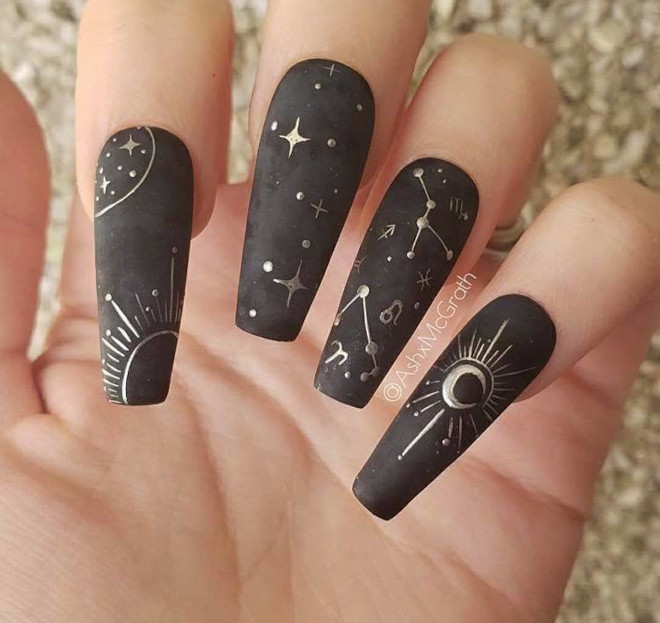 Stars and astrology go hand in hand. Recreate the star constellation of your zodiac sign for a chic and catchy manicure. This black and gold design will give your look a mystic vibe.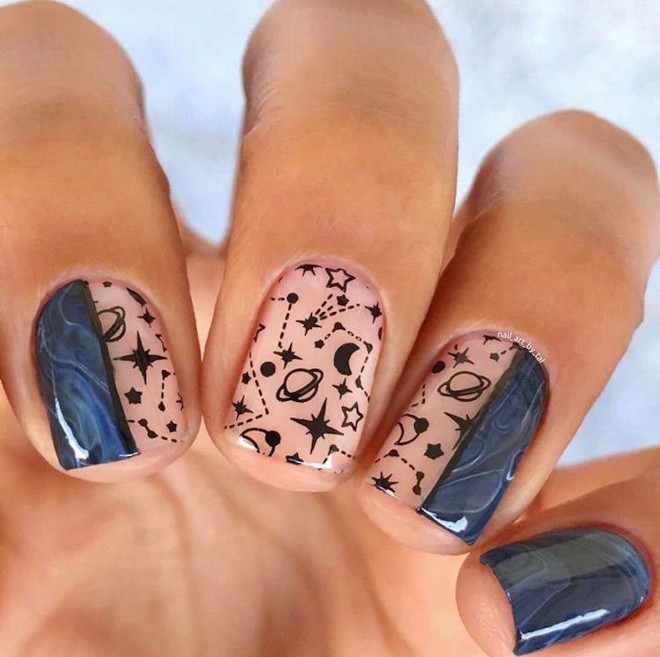 Choose half and half star nail designs for a chic look. The stars and planets give off a playful vibe, while the other half of the manicure captures the mysterious appearance of the galaxy. You might not be able to recreate this look by yourself, but a trip to the salon is definitely worth it.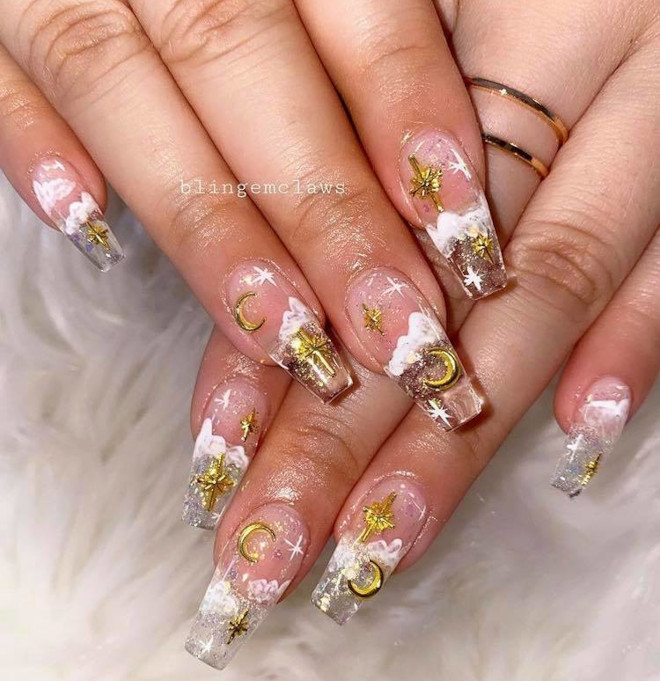 Stars, clouds, and the moon – a wonderful combination for an awe-inspiring look. Create a dreamland on your nails with this distinctive pattern.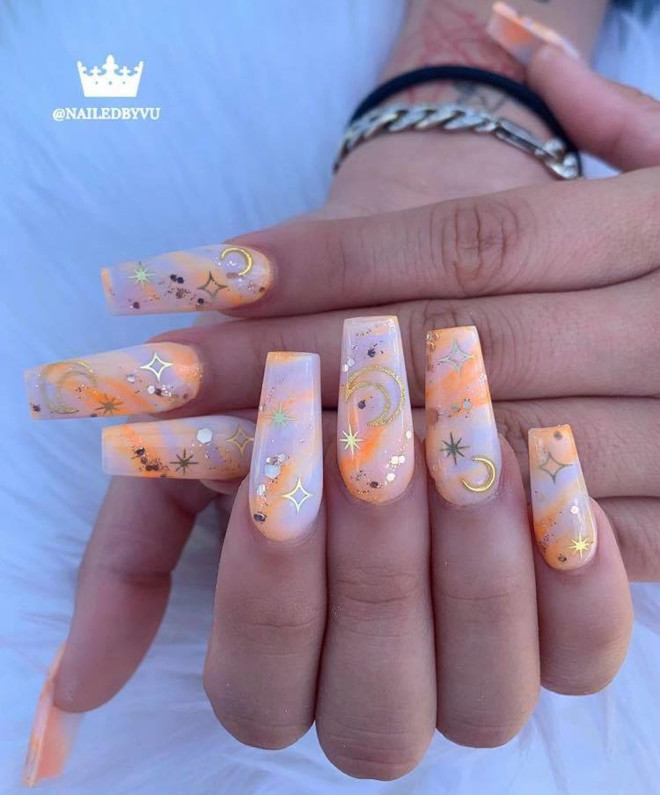 Add a pop of color to your star nails with pastel accents. This intricate design with a touch of orange will add a playful vibe to your look.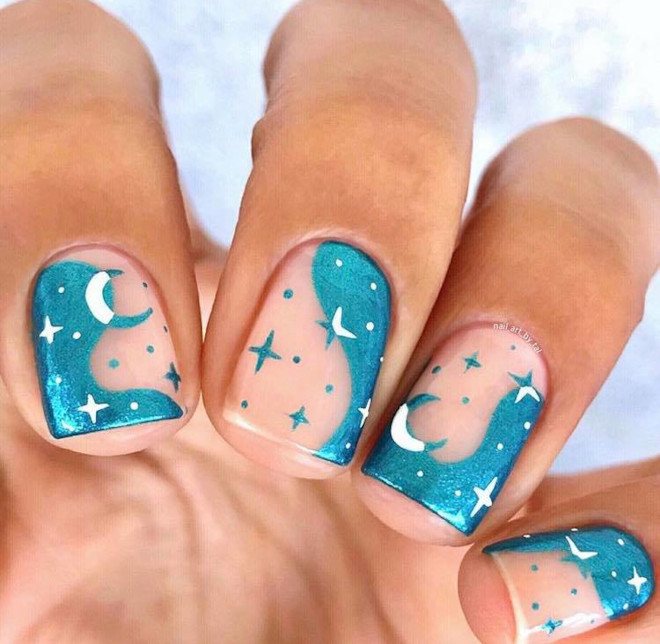 The night sky is an endless source of inspiration. This star nail design perfectly captures its magic. Use white and blue shades to recreate this stunning negative space nail art.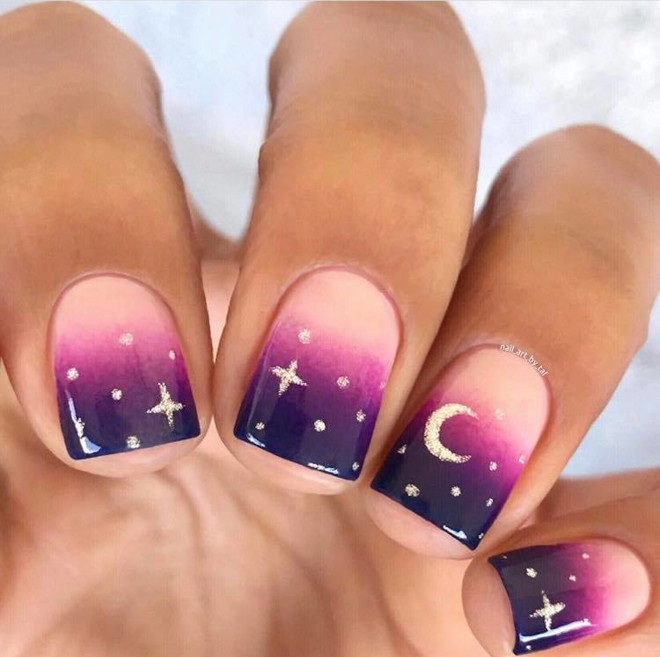 Use the ombre technique to create beautiful star nail designs. This purple representation of the night sky will make your tips stand out.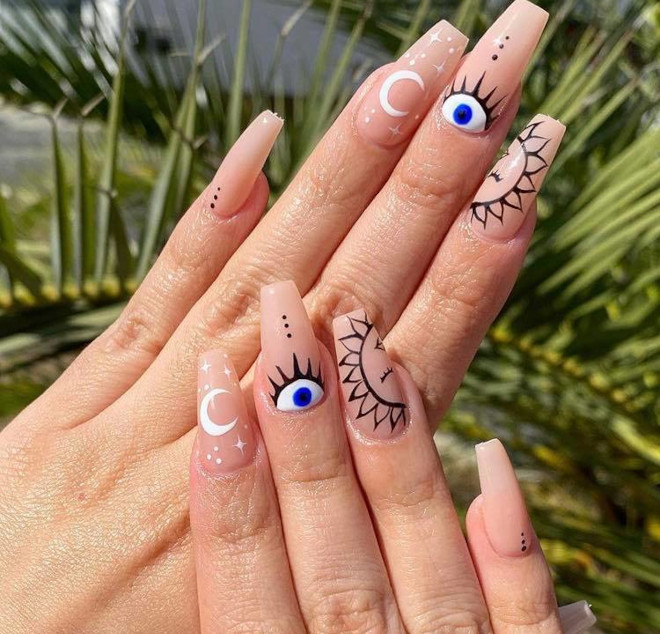 Opt for mystic design to express your uniqueness. Choose a soft base color and add different stars and symbols to recreate this playful pattern.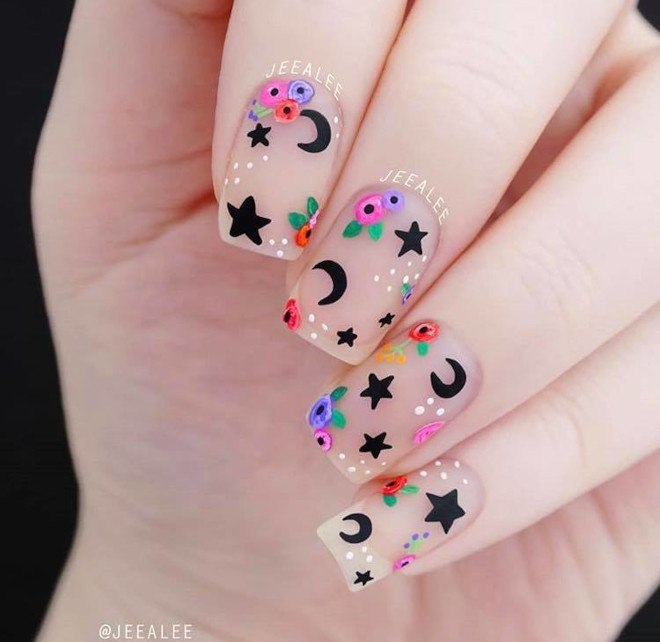 Add flowers to your star nail designs for a cute look. If you still haven't perfected your drawing skills, you achieve this beautiful nail art with stickers, press-on nails or at the salon.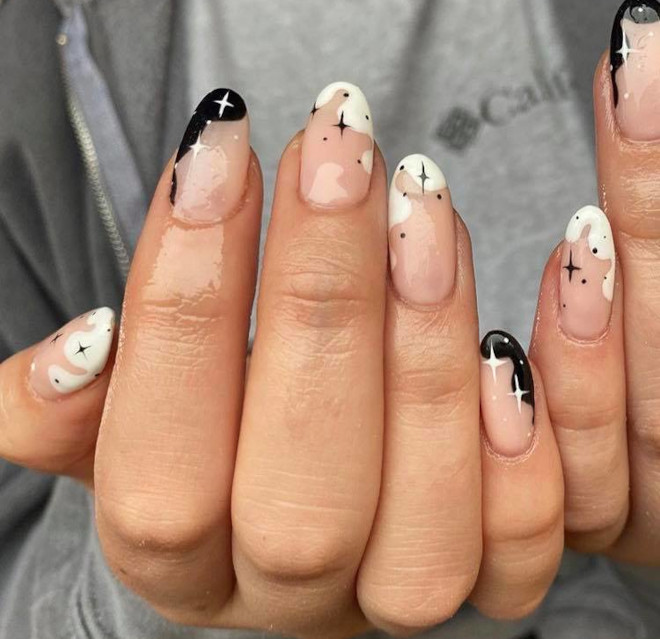 Use contrasting shades to achieve vibrant star nail designs. Recreate this modern French manicure with black and white nail polishes to give your fingertips a magical appearance.