The classic French manicure keeps inspiring nail artists to create new modern variations. Half-dip nails are the latest manicure trend that follows the French aesthetic. While there are many modern takes on the French tips, we love this alternative as it requires less precision, meaning that even beginners can nail it at home. If you're looking for an easy manicure to recreate by yourself, the half-dip nails offer plenty of variations to get creative. Scroll down for major modern French nails inspo.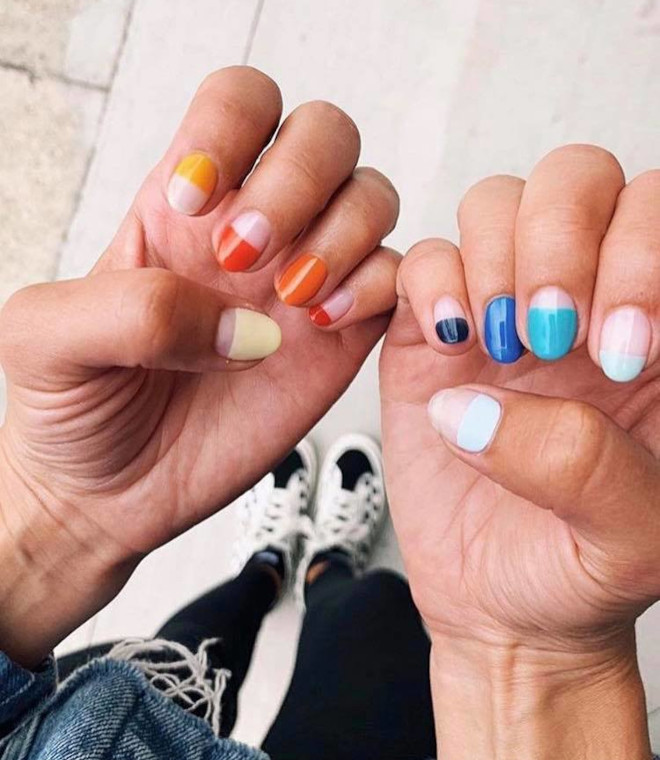 This French-inspired mani trend looks exactly as it sounds – dipped fingertips in nail polish. The idea is to paint half of the nail in a color of your choice and leave the other half bare. But, there are no rules! You can play with the shape and bring the color down, leaving just a small bare area, or combine the technique with classic application of nail polish.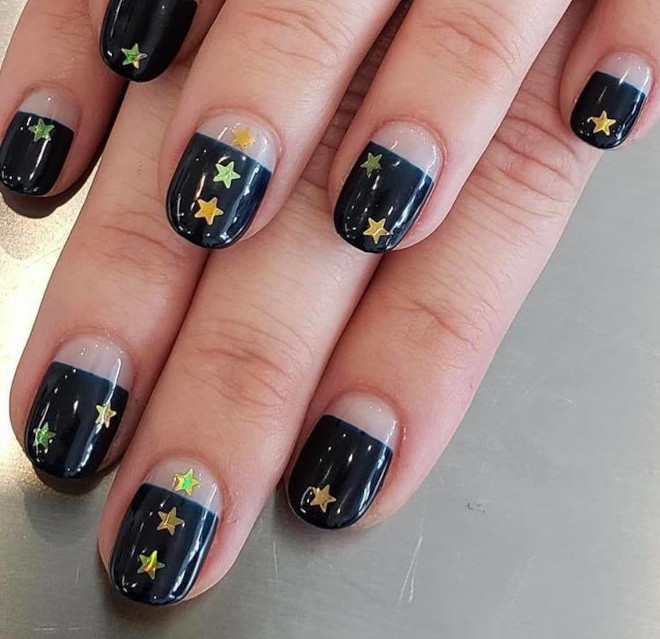 One thing that you have to incorporate to ensure a trending half-dipped aesthetic – crisp dividing line. You can do this the good old way by using a tape or clean up the mess with a small precise brush dipped in nail polish remover.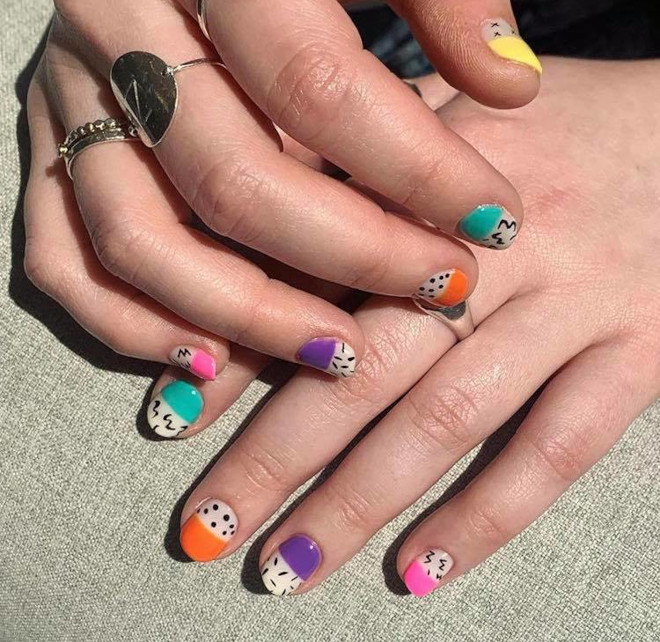 The negative space is another element that gives this French-inspired manicure trend a signature look. To satisfy your maximalist nature, enrich the bare space with simple graphics like in this photo.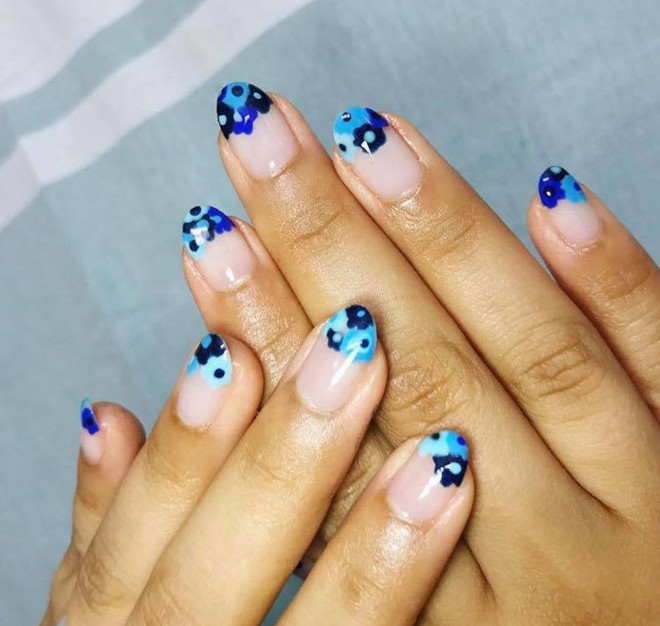 Half-dip nails come in numerious variations. If you have a feminine style, we suggest covering your tips in hand-painted flowers.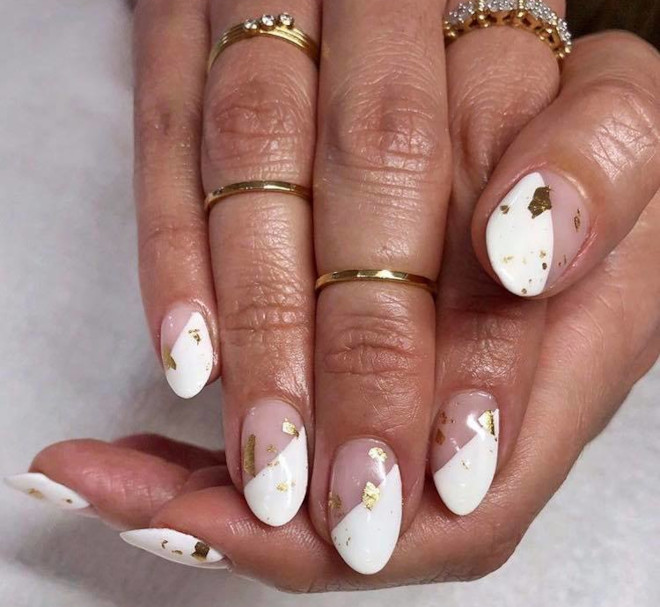 This design is close to the classic French manicure aesthetic featuring white tips and bare space. The reposition of color and the gold elements give it a modern feel.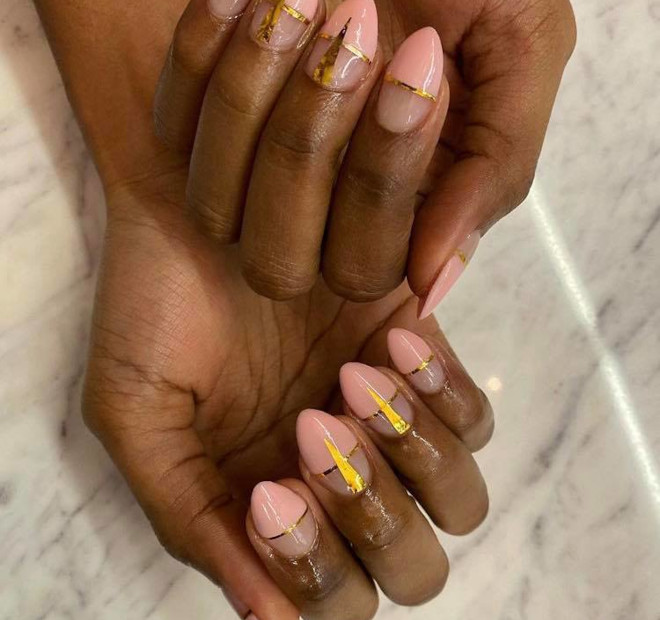 Give your tips a classy look with this minimalistic half-dip nail design. It's a simple nail art you can recreate at home.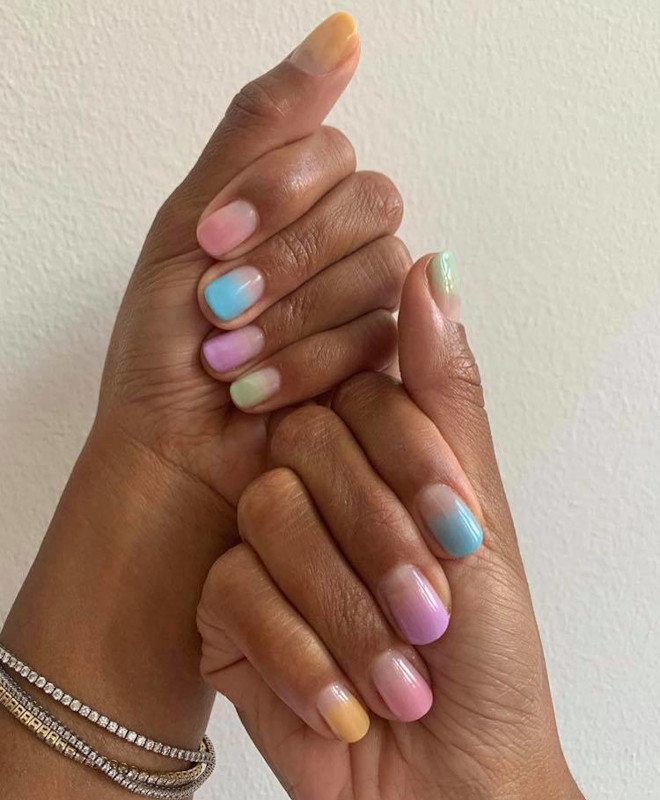 Ombre half-dip nails are also an option. This technique will give you a seamless transition between the tips and the negative space.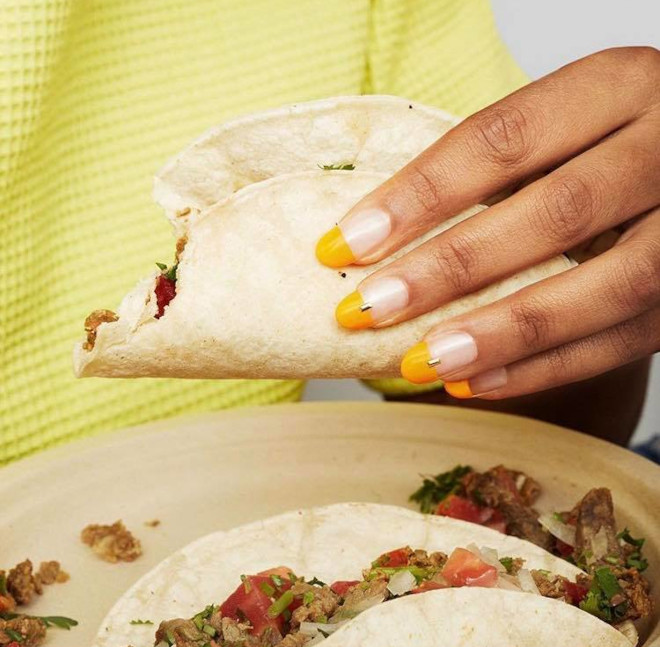 If you want to spice things up, enrich your half-dip manicure with 3D elements. These tiny details will take your nail design from basic to fabulous in only minutes.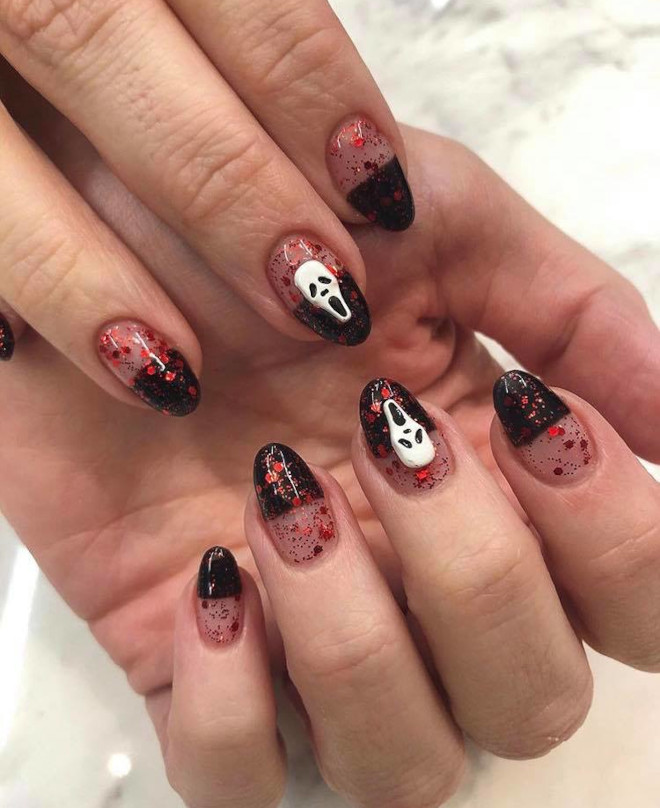 Feeling spooky? Here is a fun half-dip nail design that you can wear all year round, not only on Halloween. You can skip the ghost-shaped add-ons if you want a more classic look.