As fall is quickly coming to an end, the newest trends for the upcoming season keep popping up on our social media feeds. The winter nails are a big hit, and Insta cool girls are already rocking some gorgeous designs. To spark your creativity, we souced all the prettiest winter nail trends you can rock this season. Even if you don't want to pay a visit to the salon, the right nail polishes and a little skill can help you recreate these designs at home. Take a look at our list to get inspired!
Modern French Manicures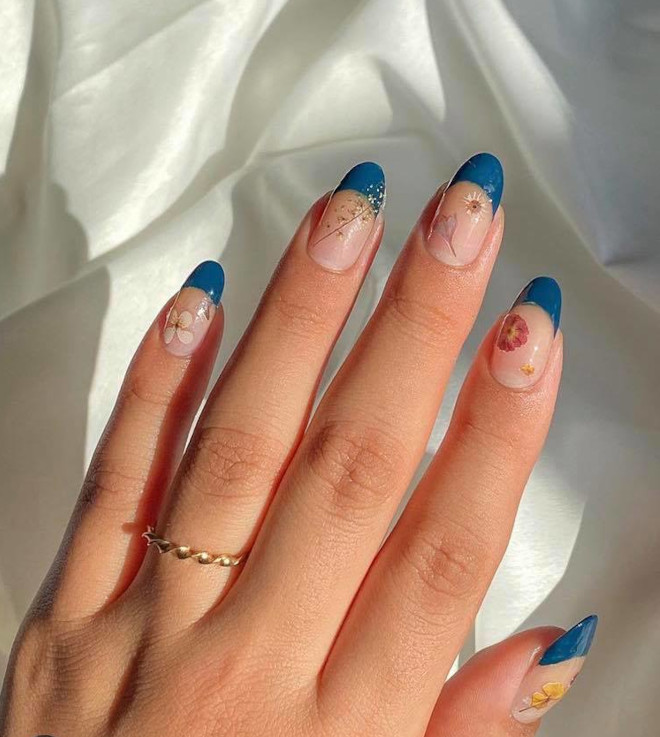 Instead of a classic, clean-cut white mani, opt for a French manicure with a modern twist. Paint your fingertips in a vibrant shade to get your nails noticed. Show off your creative side by adding delicate details in the nude space. Choose flower designs for a feminine look.
Mustard Nails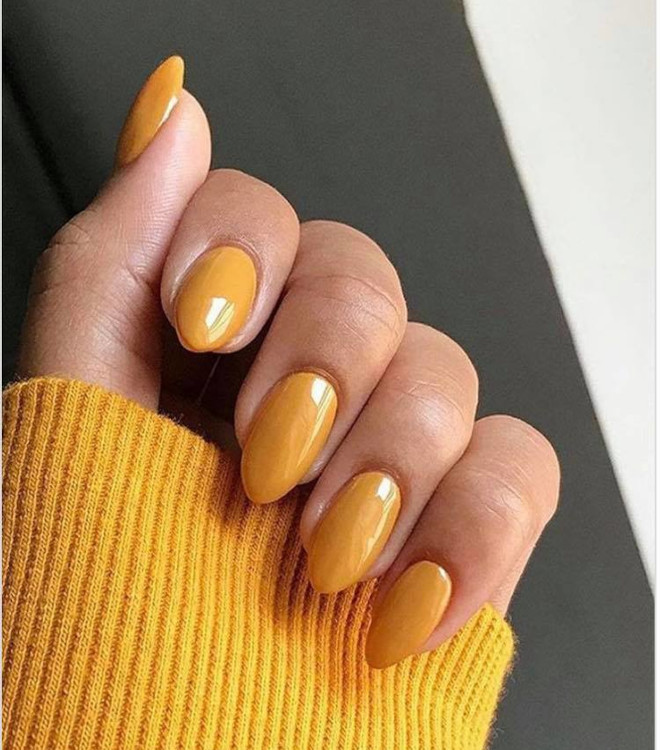 Mustard nails are among the simplest and prettiest winter nail trends that anyone can pull off. Choose a dark yellow nail polish to brighten up the cold winter days. For the most minimalistic look, choose a full-color design with a matte coat.
Pierced Nails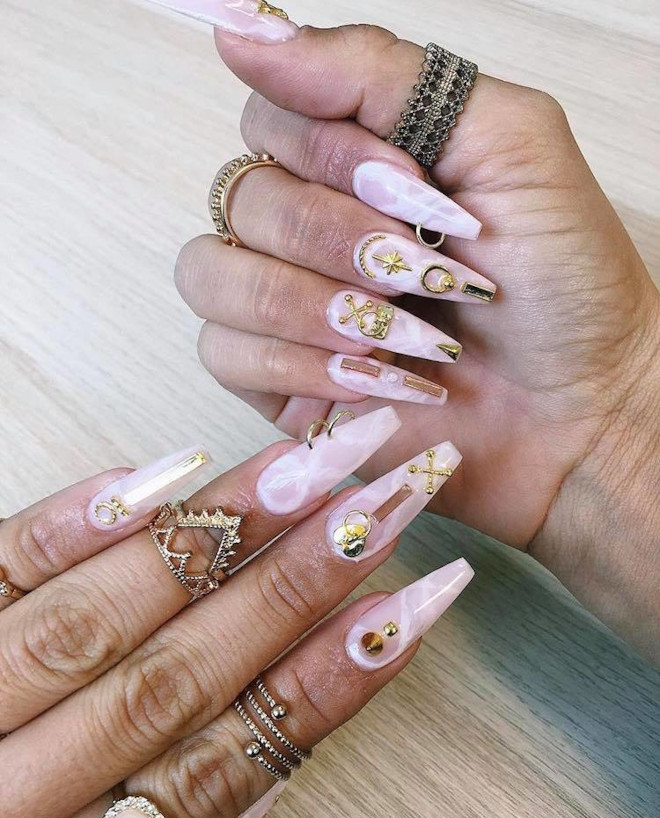 This year's winter nail trends have a little something for everyone. The bold pierced nails are making a comeback, and we love it! If you're feeling adventurous, hop on this trend that will get all eyes on your tips.
Leopard Print Nail Designs
The leopard prints are taking over the trends in all departments. Spice up your look this winter with fierce leopard print nails. Ask your nail technician for a minimalistic design if you want to keep your tips looking elegant.
Mismatched Manicures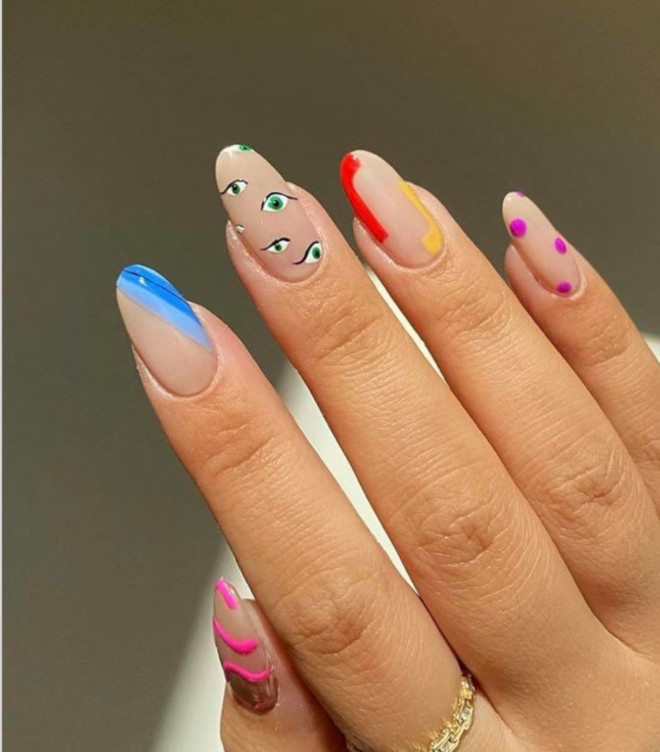 Winter nail trends range from chic to super playful. Show off your fun-loving spirit with a cute mismatched manicure. Apply different colors and shapes to each nail to create the most eye-catching look.
Logo Nails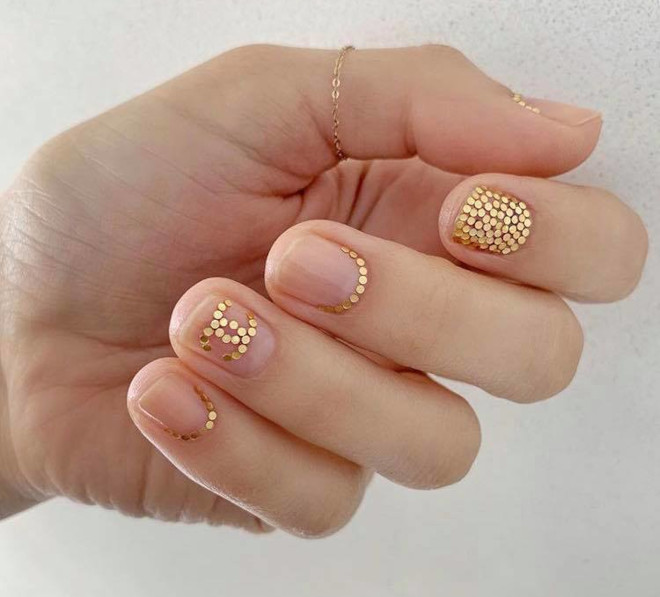 Give your nails a charming look with popular logos. This design is minimalistic, but the golden details will make your fingertips stand out.
Barely-There Manicures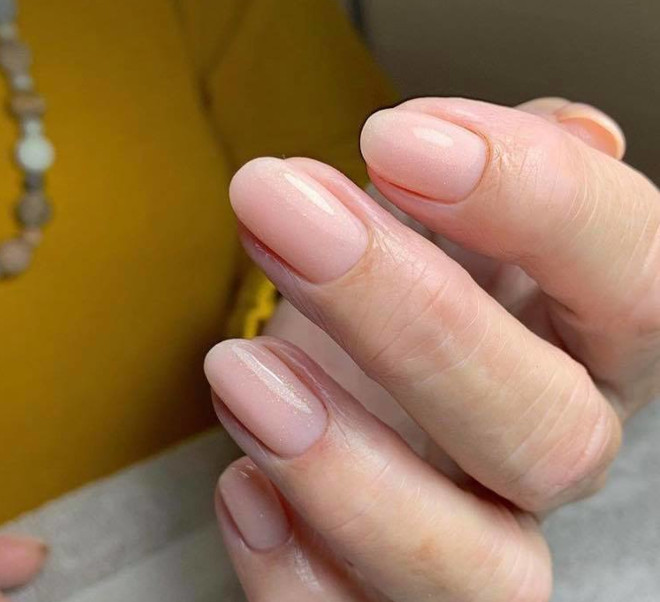 If you're into the "less is more" aesthetic, consider getting this gorgeous nail design. Sheer neutral nails are the perfect choice for sophisticated ladies. Choose neutral nail polishes that are close to your skin tone to achieve a trending barely-there manicure.
Abstract Nail Designs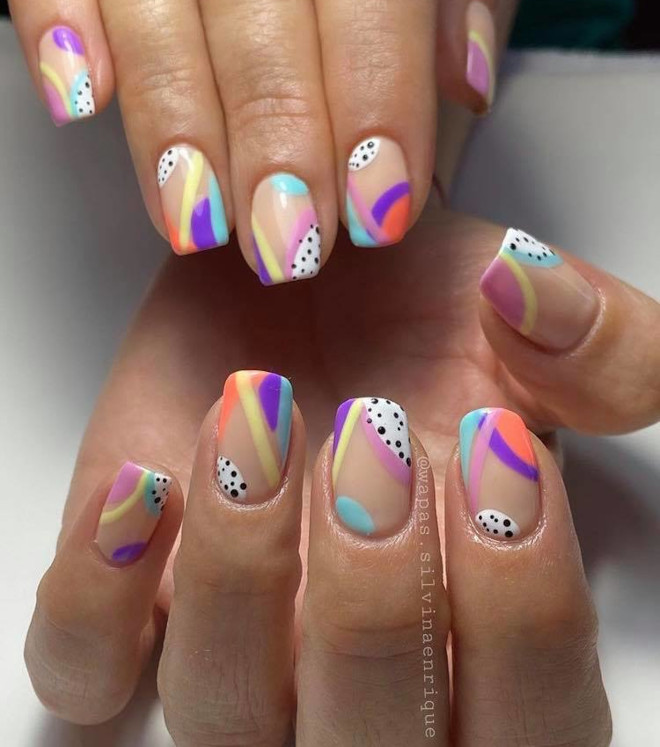 Enrich your look for the upcoming season with abstract nails. Among the winter nail trends, this look is the most versatile and expressive. Paint your nails in your favorite colors and add different elements to create a unique design.