This winter offers so many chic nail trends you'll love. Prepare for a season full of glitter, fun colors and cute nail art. Swipe through the ideas below to find your favorites and try them out.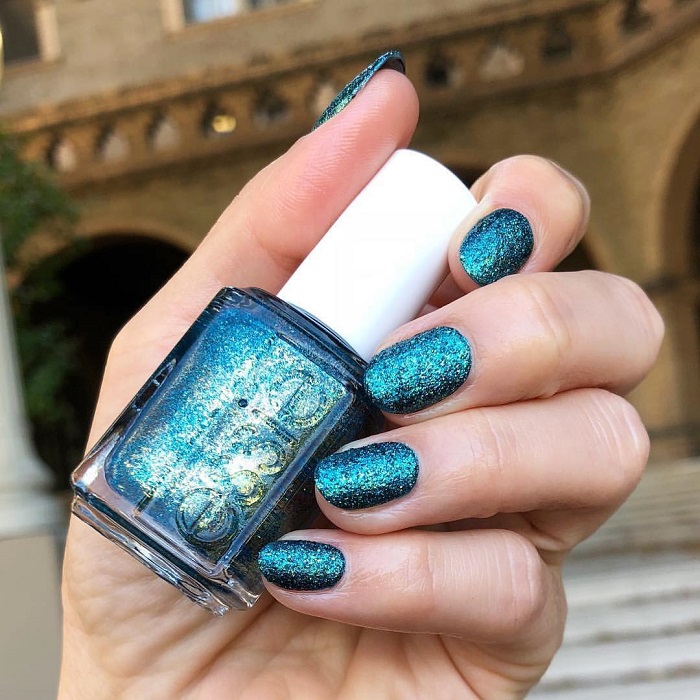 Glitter is the ultimate way to decorate your nails in winter. This season, you should definitely play with blue hues, especially the darker ones.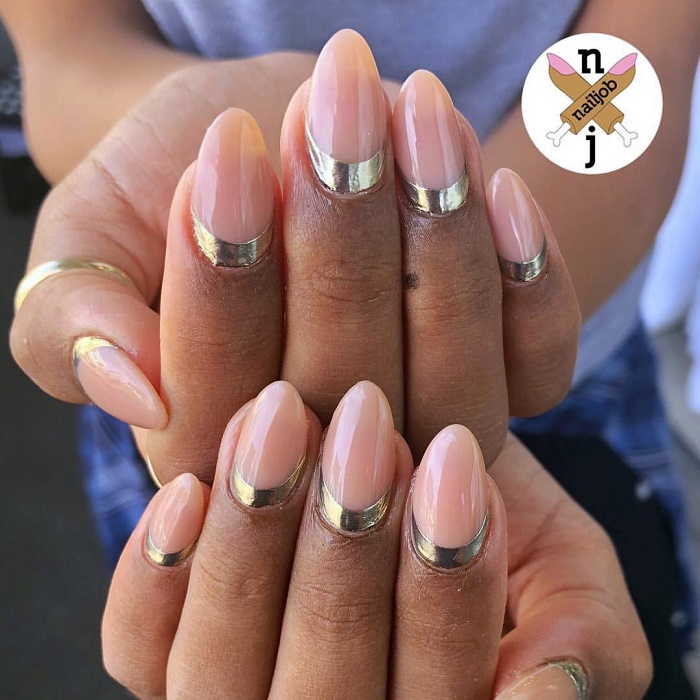 Shine through this season with the help of gold metallic tones. This reverse half-moon nail manicure is so chic that you'll want to do it in several different colors.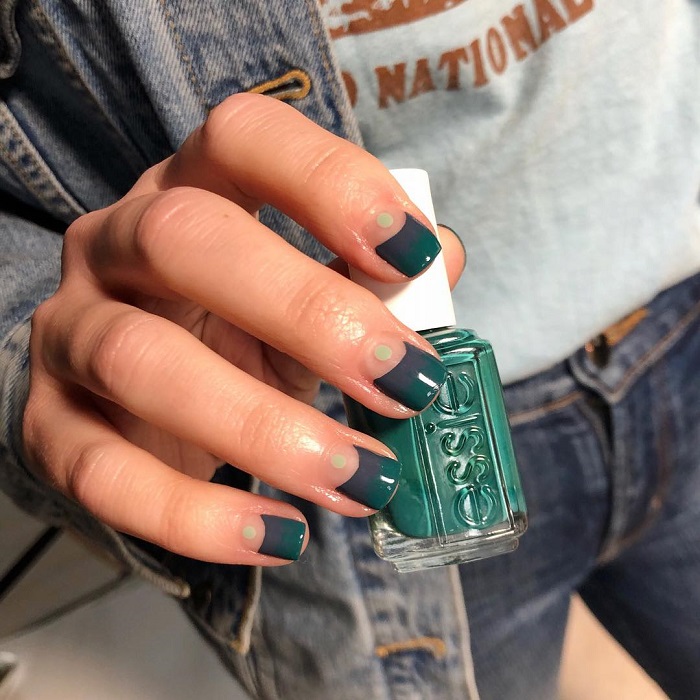 Negative space is still trending in the nail department. Mix and match it with dark green shades for the best winter nail art ever.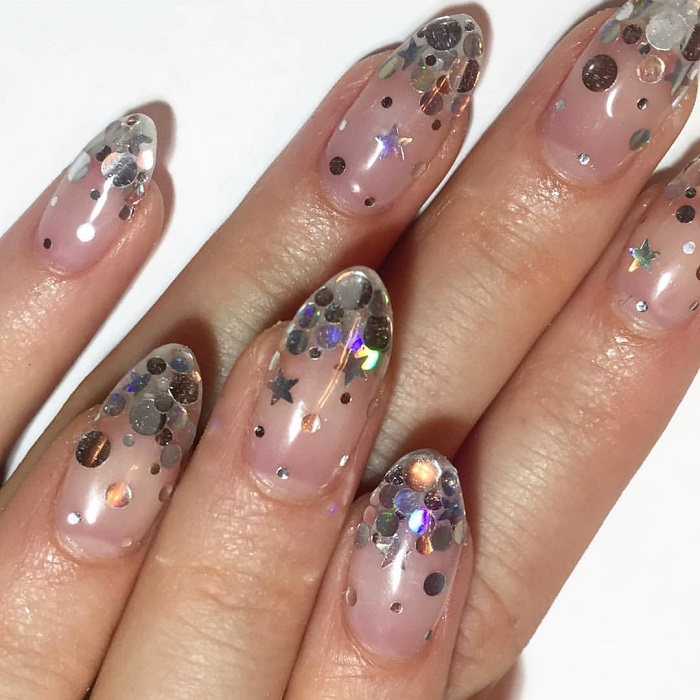 Winter is the season of sparkle. You don't have to wait until the holidays to add some shine to your mani. It can be in any color that you like, but for the ultimate festive experience, you should definitely opt for silver, gold or red.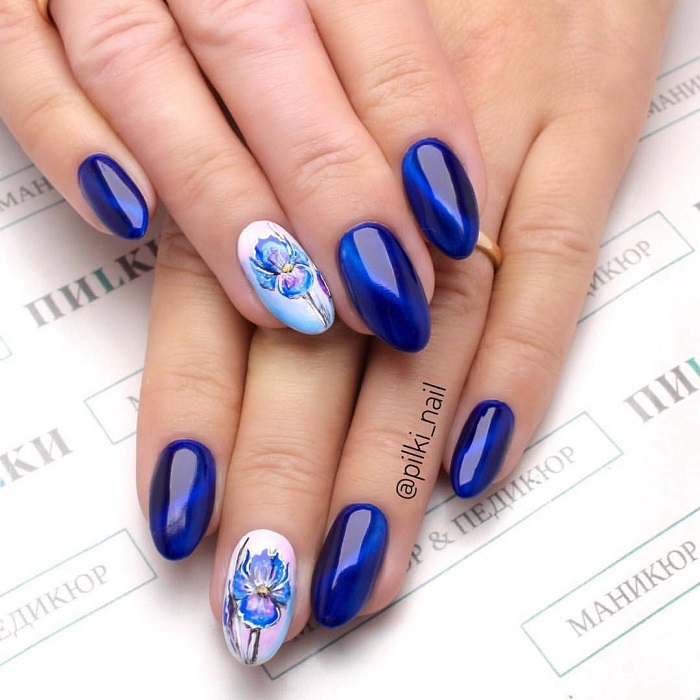 Don't shy away from florals once the cold days come. Instead, choose a fun winter-approved color and add cute floral prints to your nails.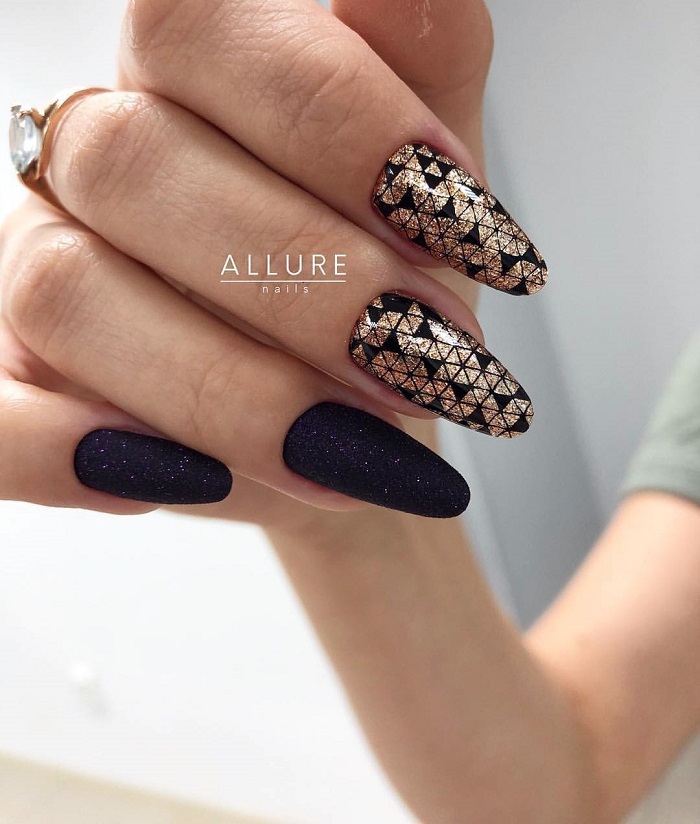 Black and gold is the perfect color combination. You can upgrade this season's nail art by adding shimmer and glitter all at the same time.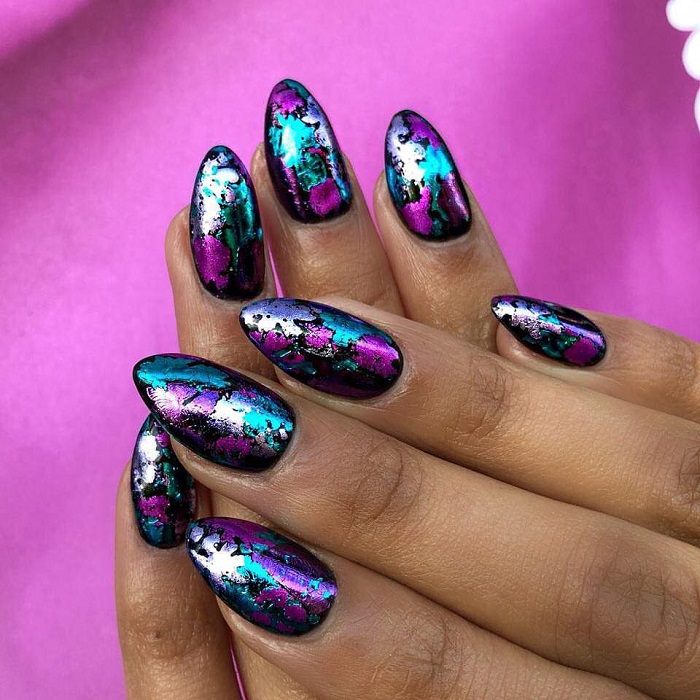 Holographic foil nail designs are so popular among celebrities. If you have no idea how to pull off this manicure trend, just take a look at the picture above. It's such a statement look.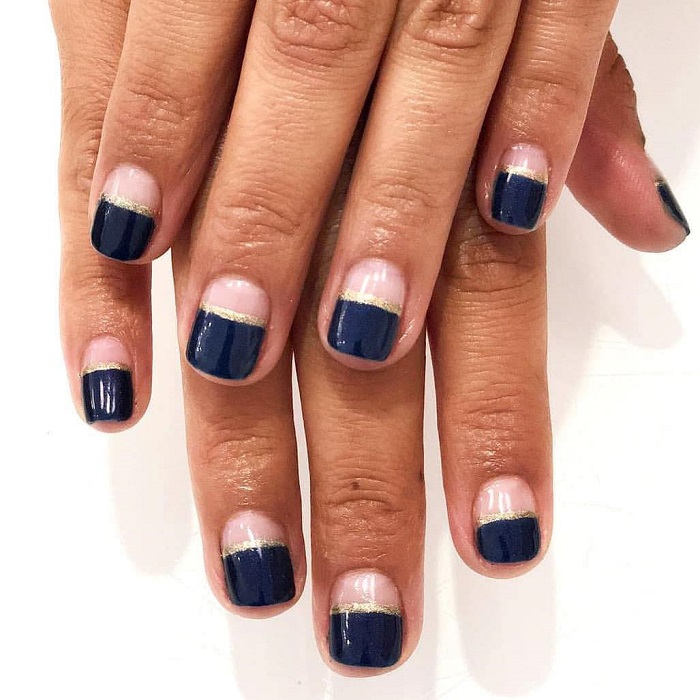 Another gorgeous negative space art that even ladies who prefer simple designs will be able to try. If you are not that into colorful and vibrant manicures, this one is a perfect match.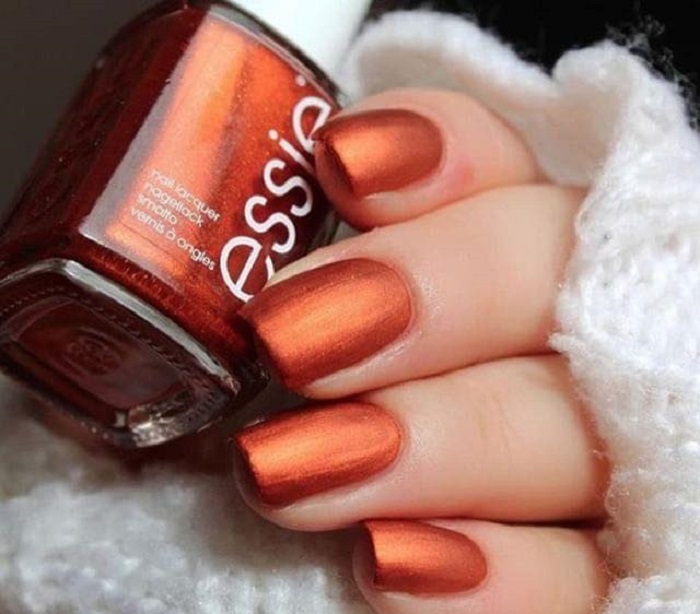 Gorgeous coppery shades are a must-have for fall and winter. This gorgeous hue will compliment all of your outfits and makeup looks.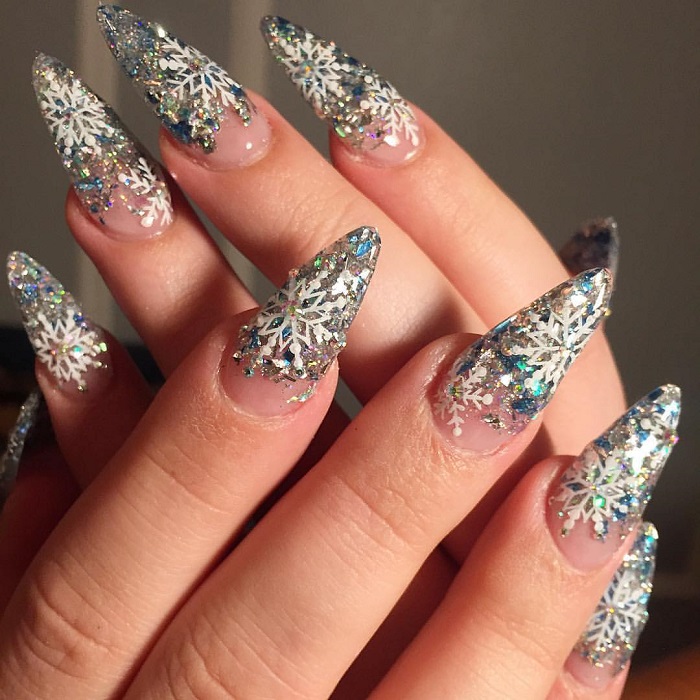 What better way to celebrate winter than with a snowflake nail design? If you are as excited as we are for the first snowfall, you have just enough time to try this art.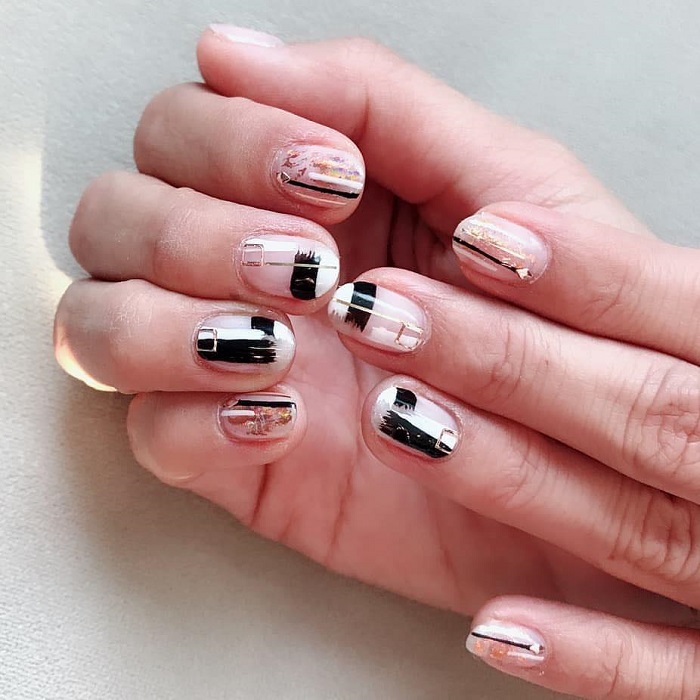 Mix and match black, gold, and white for the trendiest look of the season.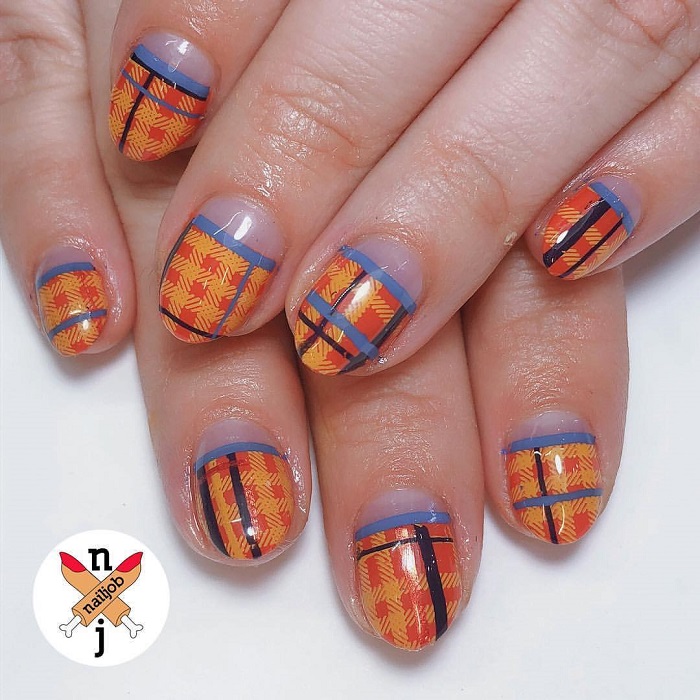 You can now include your favorite print as a part of your manicure. Be the biggest fashionista around with statement plaid nails in fierce colors.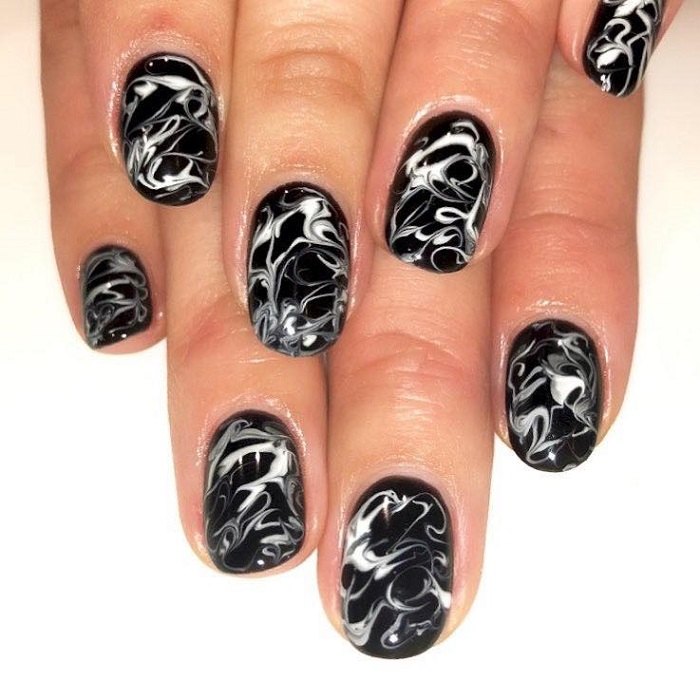 Marble designs are still as popular as ever. Since the weather is getting cold, you should definitely try darker hues such as black, navy, dark green and more.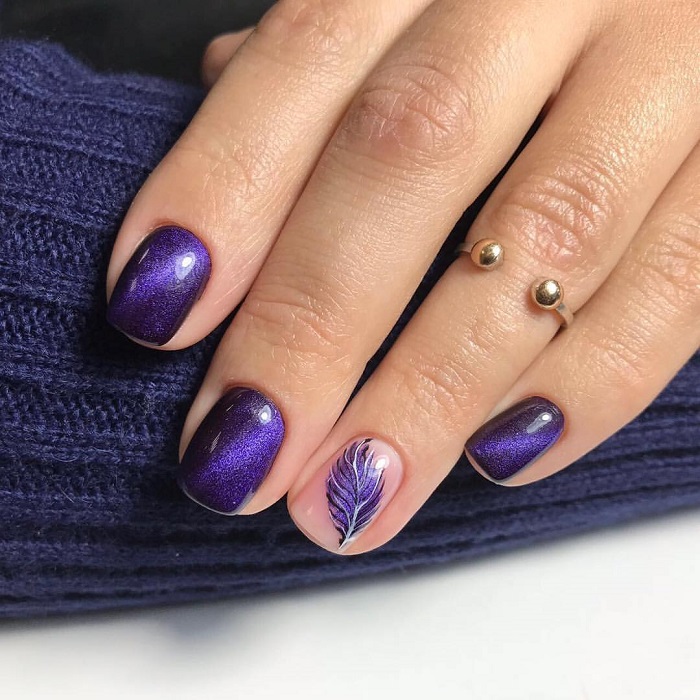 All women who want to keep their nails short and pretty can choose a gorgeous dark purple tone.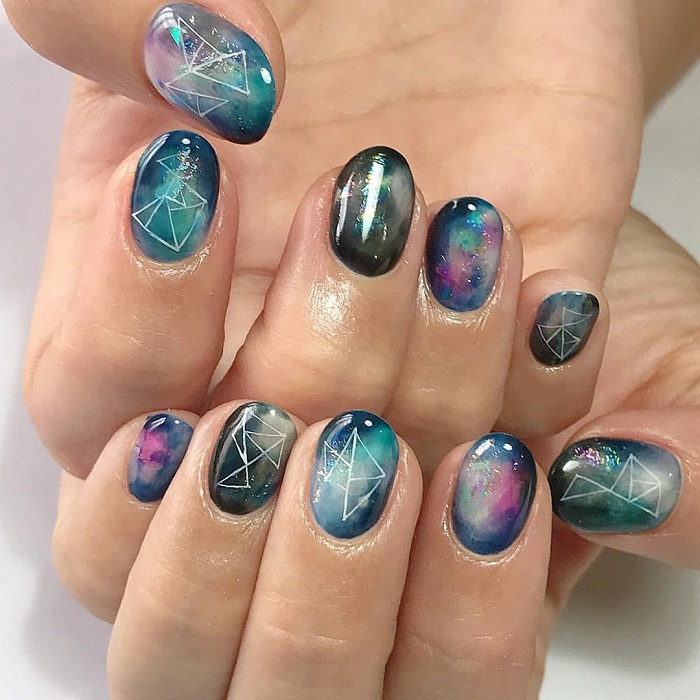 The good news is that you can now have a full sky of constellations painted on your nails. It's amazing how far can trends go when it comes to creativity.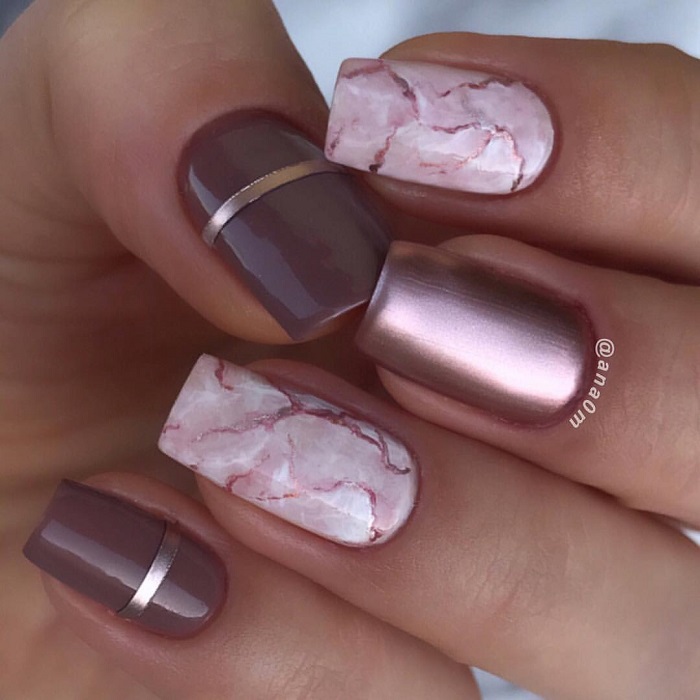 If rose gold is your favorite color, we have just the right manicure idea. It involves two huge nail trends: marble and shiny rose gold.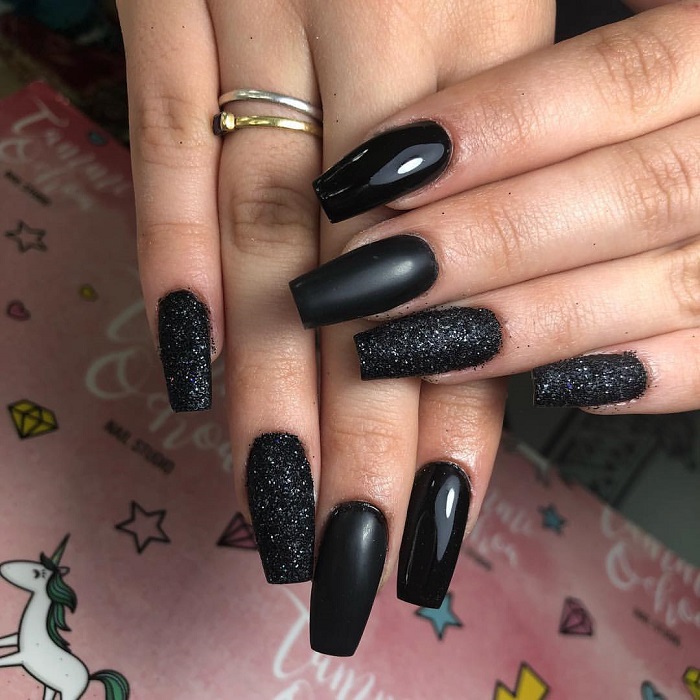 Black is always a color you can opt for in winter. Summer and spring are the seasons of bright shades, but once the cold days arrive, start experimenting with the classiest hue ever.