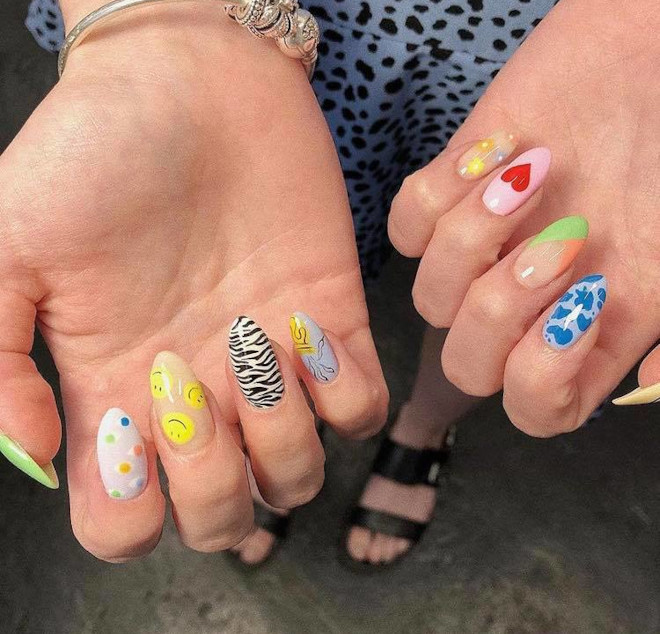 No nail has to be the same as others. You can use each tip to create a different design. Get wild with prints and colors to nail a statement mani.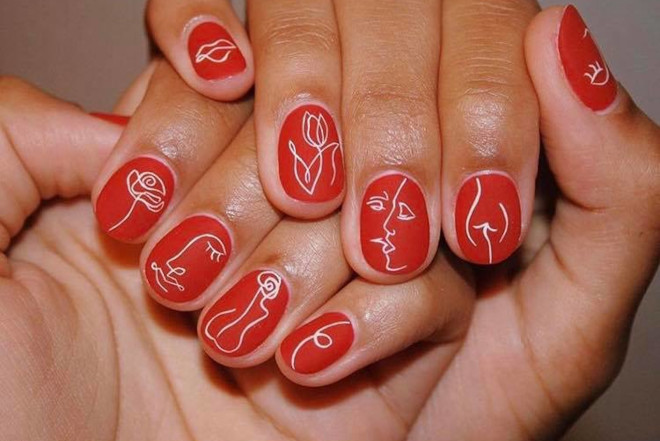 A mismatched manicure doesn't have to be all loud and dramatic. For a subtler look, you can use one nail polish color as a base and create a different pattern on each nail.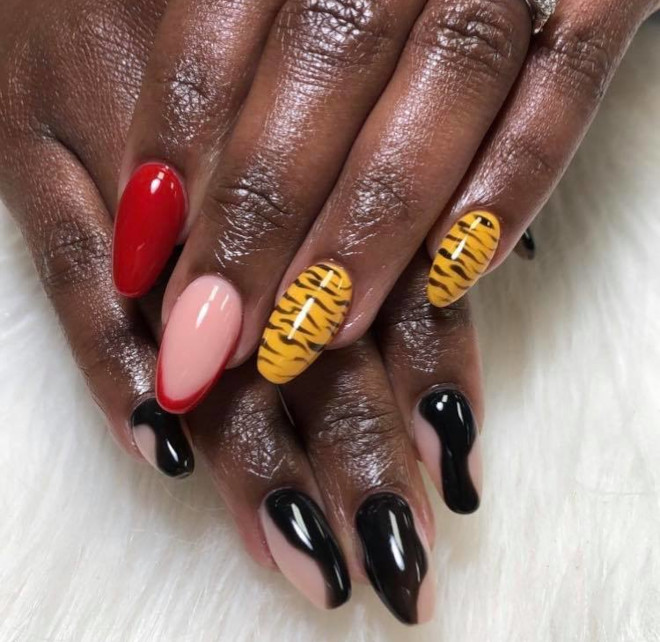 Can't decide between minimalistic and over-the-top? You can create different aesthetic on each hand. For instance, this design holds the perfect balance between neutral and bright, making it an excellent choice for indecisive nail obsessives.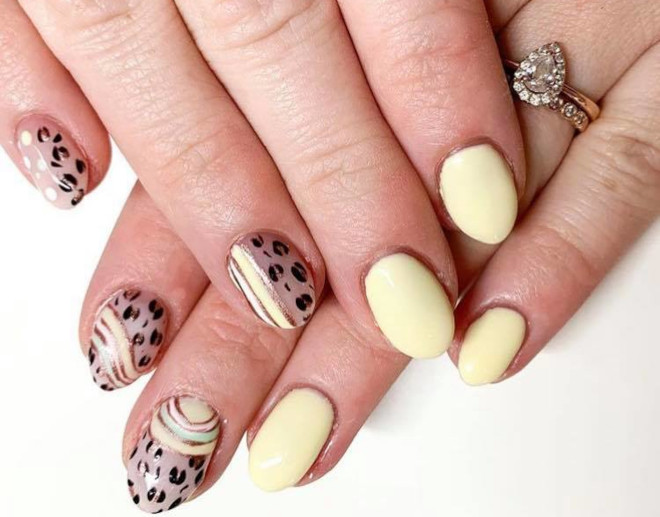 If you want your manicure to tell one story, use the same style patterns and colors on each hand. You can change the designs, but follow the same aesthetic for a balanced result.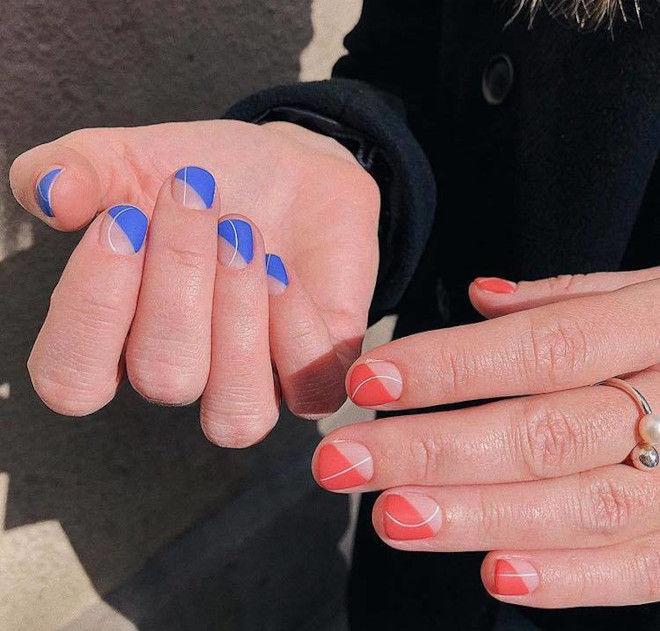 Here is a mismatched manicure that you can do with the same design but different colors. It's an easy nail art you can recreate at home with two nail polish colors.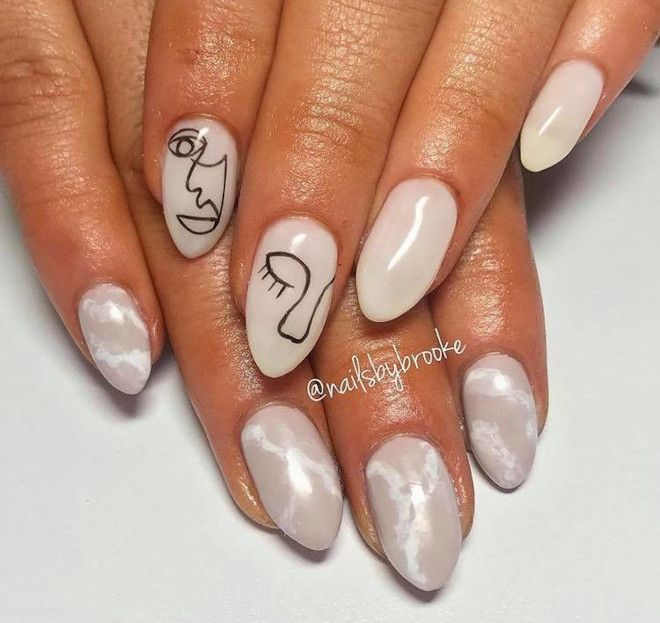 At a glance, the base looks the same on both hands. But if you take a better look, you'll notice that the bottom tips have a marble finish, while the top nails are all plain and shiny. It's a subtle detail for those who want to test the mismatched manicure trend the safe way.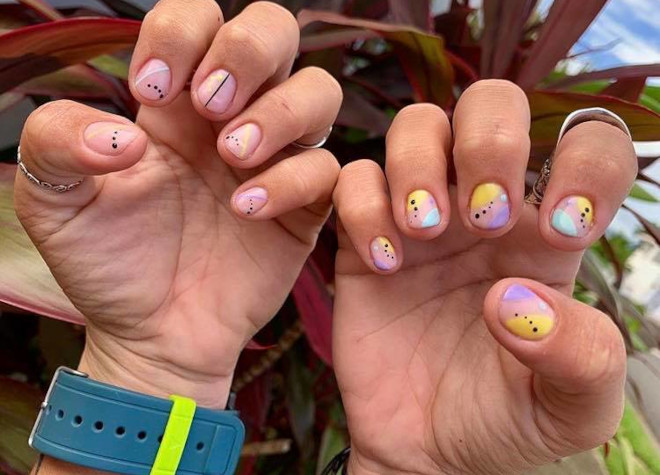 Here is a cute abstract design that you can easily copy. Leave the nails on one hand in the neutral zone, and create a pretty pastel design on the other hand.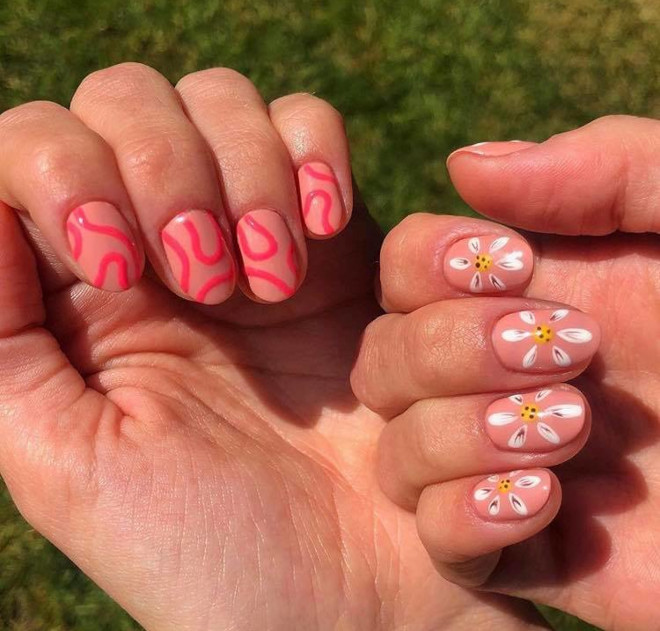 One of the easiest ways to nail the mismatched manicure trend is to create a different, yet uniformed design on each hand. If you don't feel like coming up with ten different nail art ideas, this is a no-brainer way to create a statement mismatched nail design.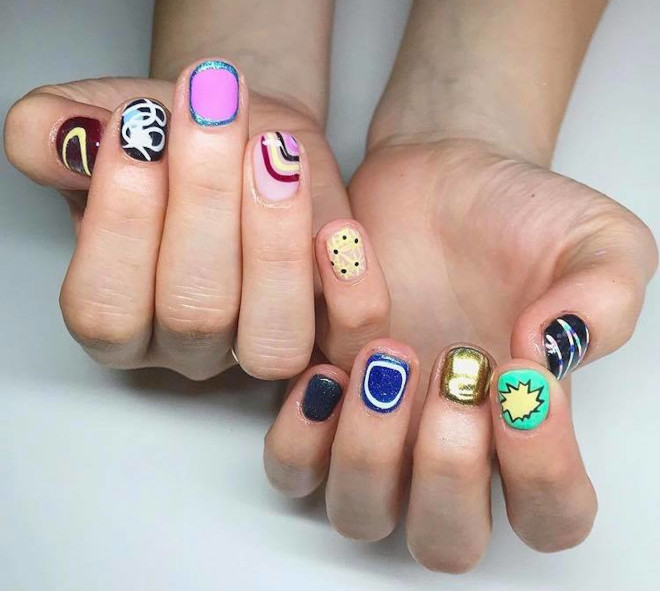 This easy mismatched nail art looks loud and dramatic, but it's all about the strategic placement of color and pattern. If you look closely, all nails have one base color and a simple drawing that you can easily paint with a free hand.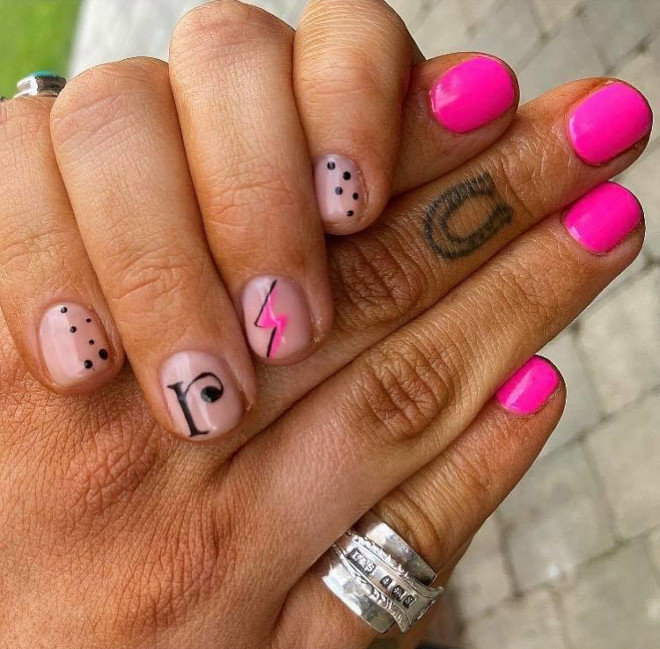 Nail the mismatched manicure trend with playful nail art on one hand and simple design on the other.