Summer is the best season to experiment with colors and patterns. The latest nail art that is taking over Instagram is the fruit-themed manicure. Take a look at some great ideas for this ultimate nail trend.
Passion Fruit Nails
This super exotic design and fun colors will make you want to have your nails done right away.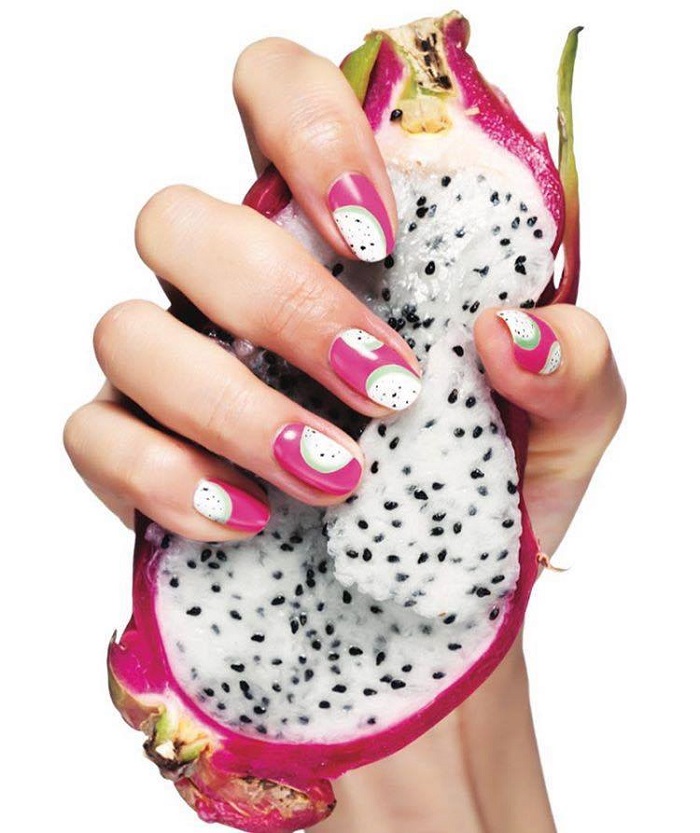 Lemons and Limes
If you are bold enough and tired of the ordinary, this 3D manicure in the shades of yellow and lime green is the best idea for you.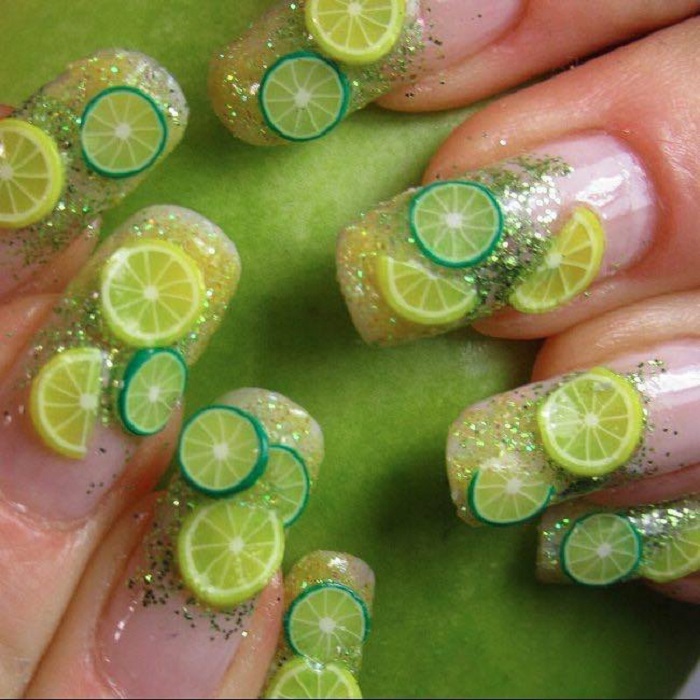 Strawberry Splash
Upgrade your red nails with this cute strawberry pattern.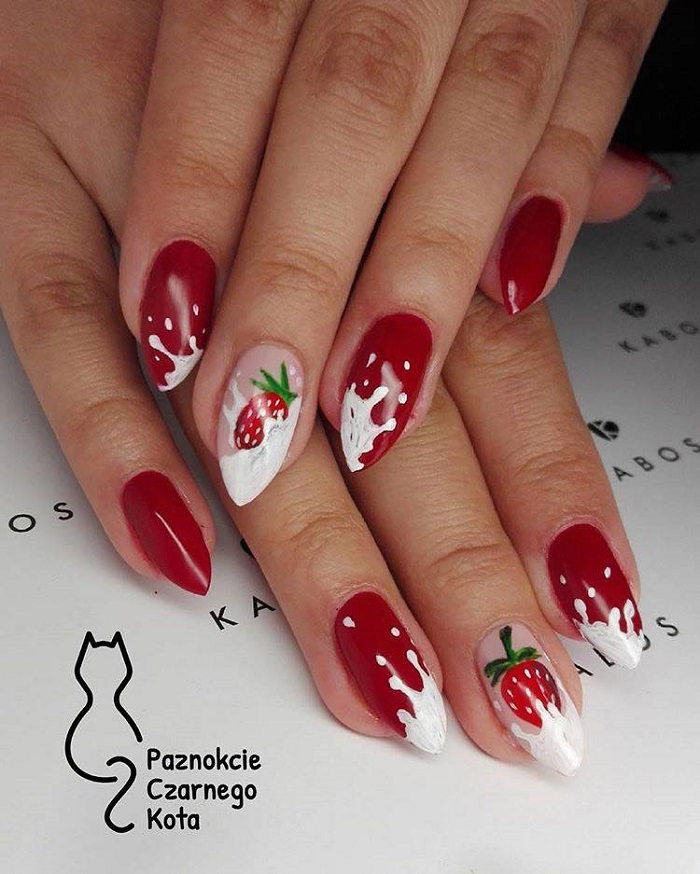 3D Fruits
We couldn't help but notice this vibrant and fun almost childish nail art.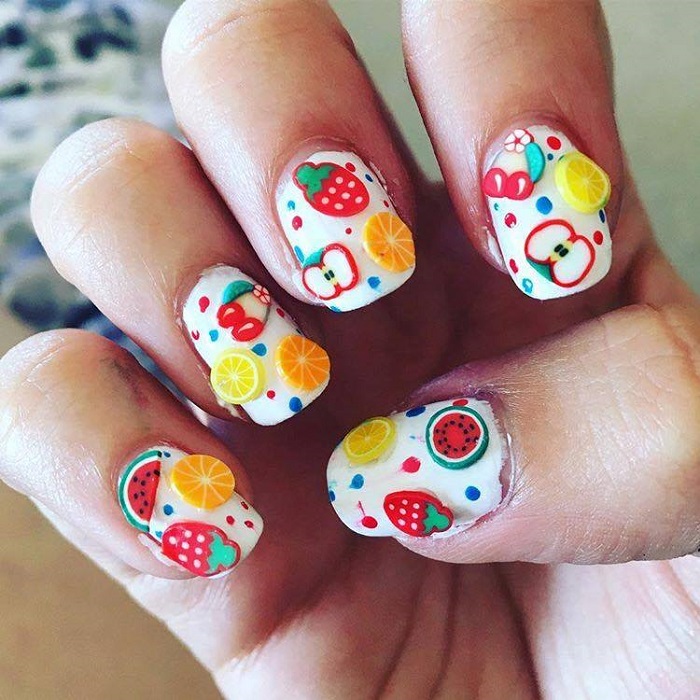 Fruits and Sparkles
Add tiny crystals on your nails to spice up the summer fruit nails trend.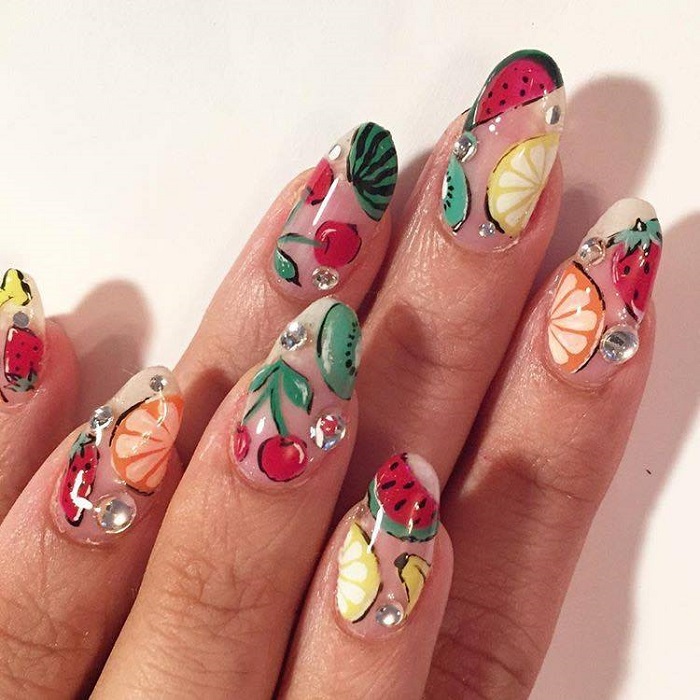 Pomegranate and Nudes
For those who don't want to risk too much, this very simple but adorable pomegranate fruit manicure can do the job.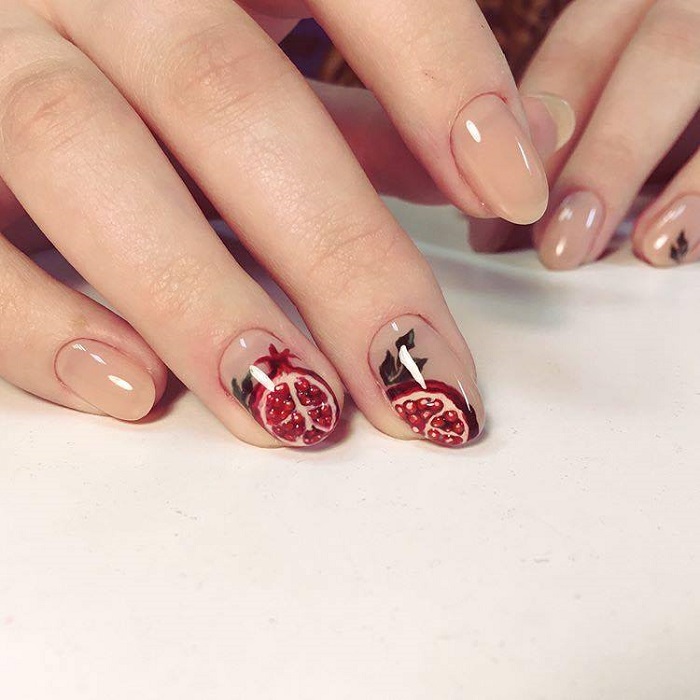 Perfect Drawings
You can use a white nail polish as a base, and draw different fruits on top.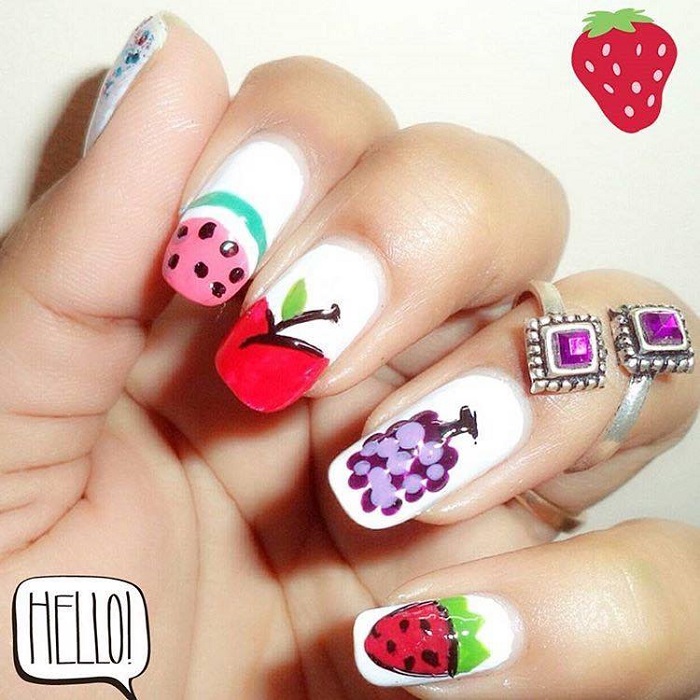 Polka Dots and Fruits
Polka dots and fruits can go together and this nail design is here to prove that.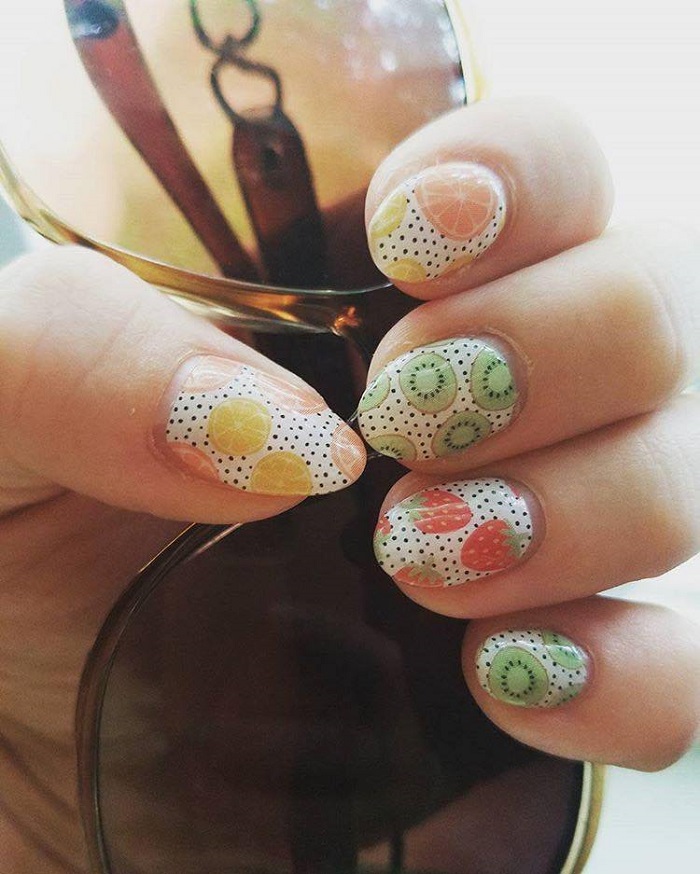 Fruit-Tips
Forget about your French manicure this season. It is the right time to switch to colorful fruit-tips.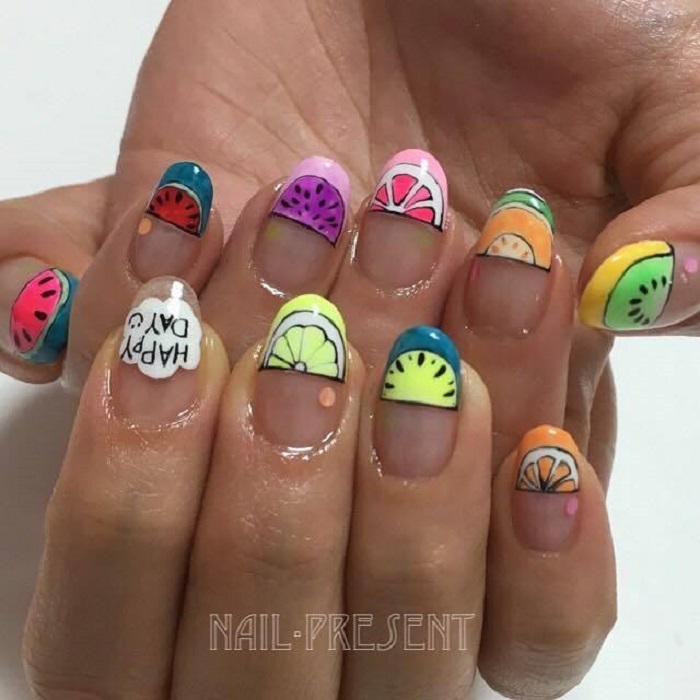 Neon Vibes
If you love strong and neon colors, you will also love this manicure.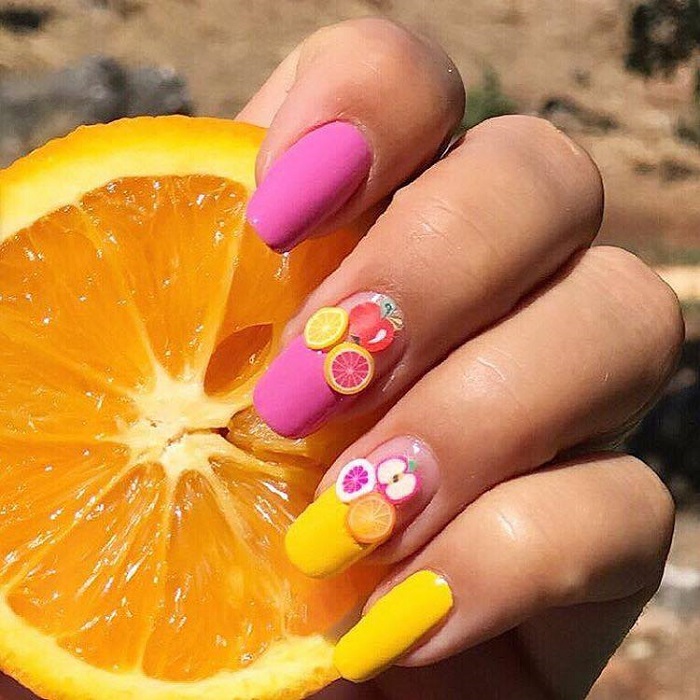 Orange Trees
This beautiful orange and blue manicure with amazing drawings of orange trees scores high on the summer's trending list.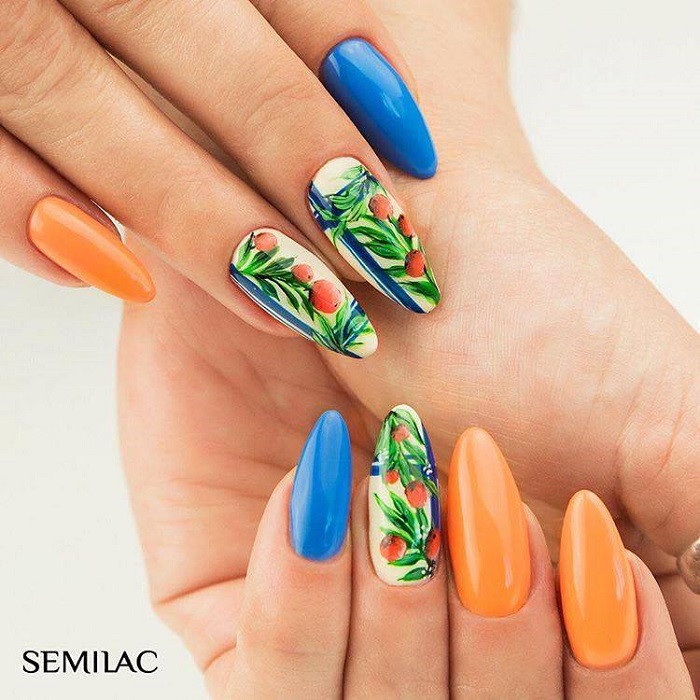 Adorable Watermelons
Watermelon is the official fruit of this summer. The mix of green, pink and white is such a fun color combo.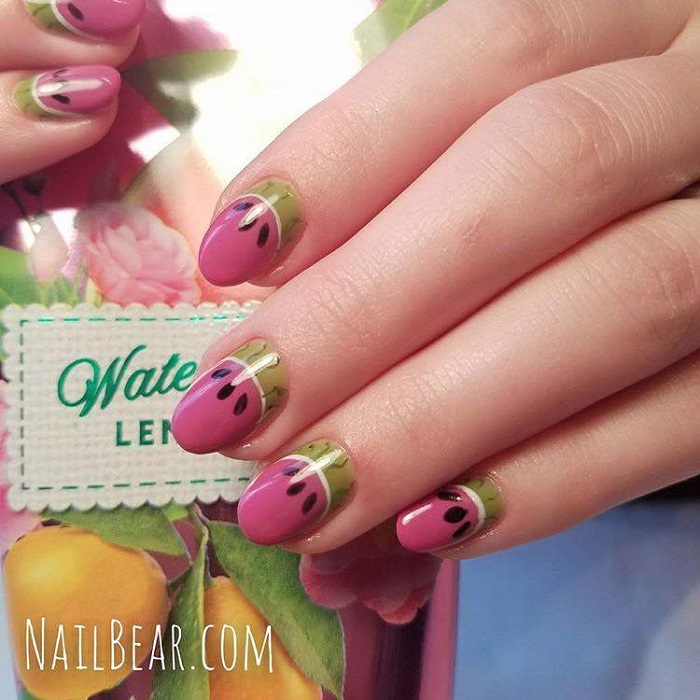 Ombre Fruit Nails
The ombre nail trend can be upgraded by adding any possible fruit that you can think of.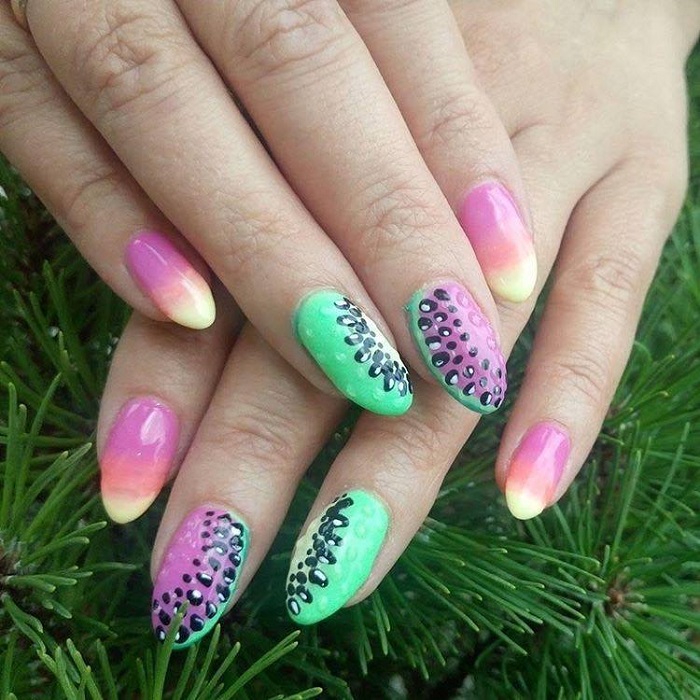 Bananas
Banana prints are always trending. The yellow color and lavender base are a perfect match.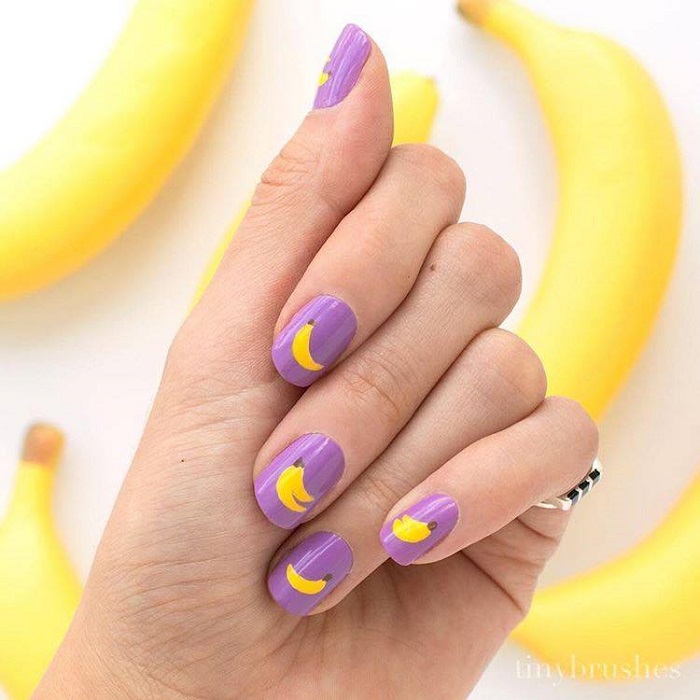 Cherries and Stripes
The tiny cute cherries look lovely with the black and white stripes.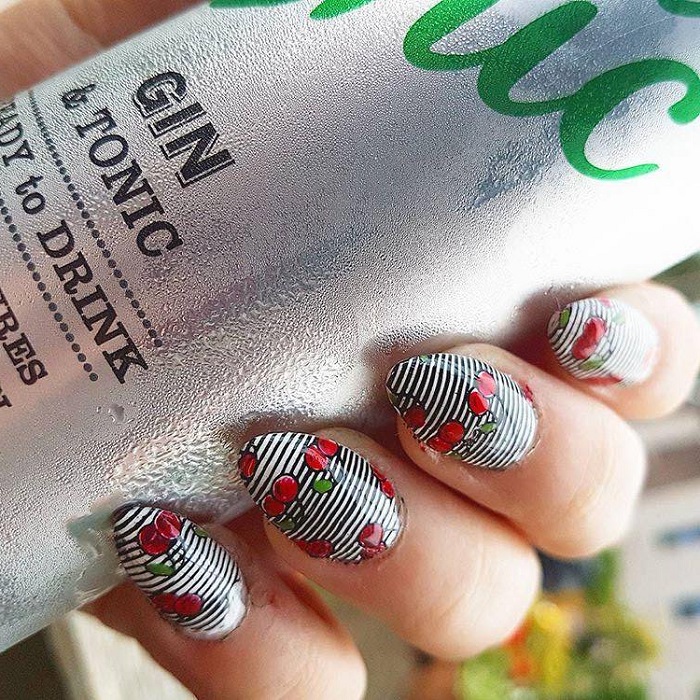 Neon Colors and Shimmer
Sometimes more is more. You can combine fruits painted in eye-catching neon colors and add glitter to some of your nails. These colors look very flattering on a sun-kissed skin.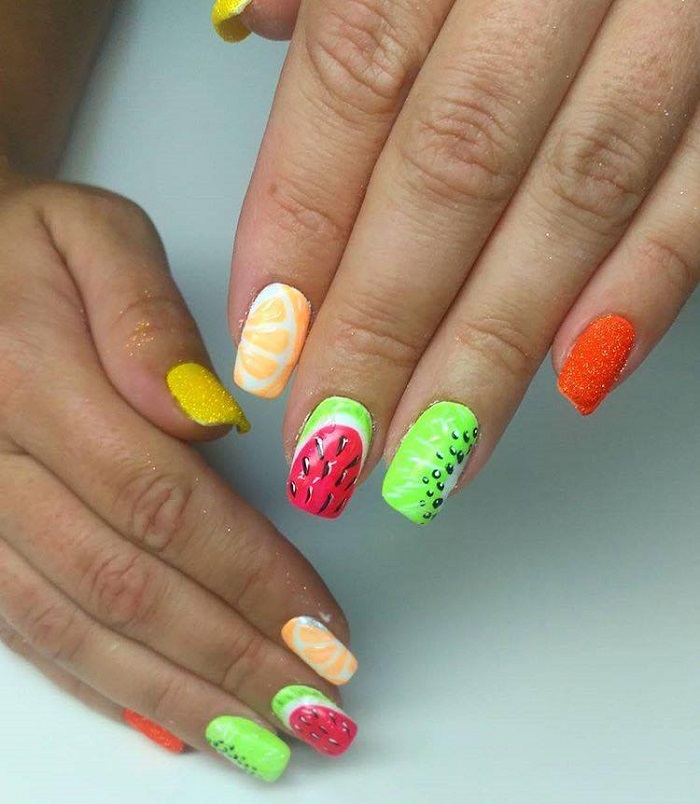 Pineapple Nails
The pineapple print is currently one of the biggest trends and you can see it on shirts, pants, blouses, and dresses. That is just another strong reason to flaunt a pineapple manicure.