The latest inspiration for summer nail art comes straight from the Discovery Channel. The insanely popular weeklong TV event Shark Week, in which you can learn everything that you ever wanted about sharks, has inspired nail artists to create the coolest nail art of this summer. The show covers topics like Shark After Dark and The Daily Bite and other intriguing documentaries about these scary and alluring predators. The annual event dates back to 1988. Each summer the shark-themed programming attracts a lot of attention. However, this summer, the Shark Week obsession is bigger than ever. Inspired by this popular annual event, nail artists on Instagram started creating the wildest nail art we've seen in a while: Shark Week nails. Flip through these images for some big shark mani inspo.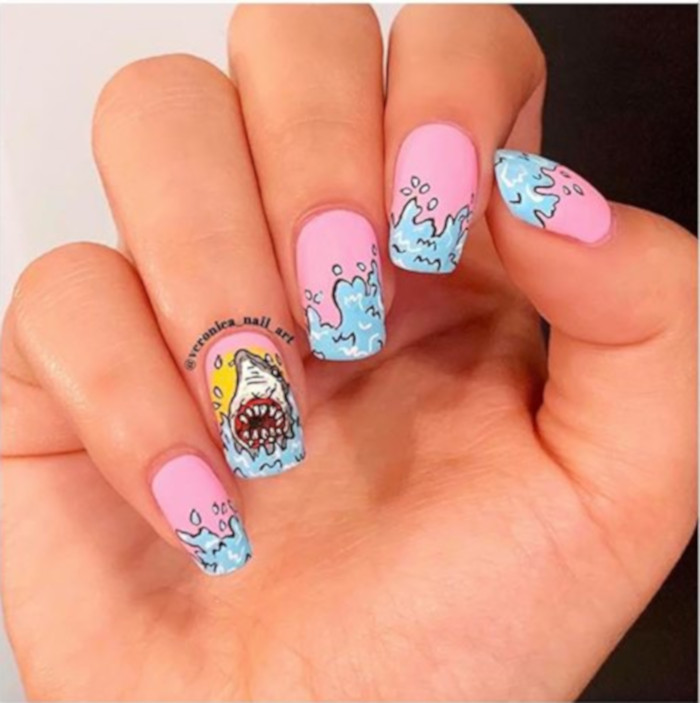 Sharks may scare you, but the Shark Week nail art is the dopest thing that can happen to your nails this summer. If you would never to swim with sharks, you can at least wear them on your nails. Have no fear, this nail art doesn't bite!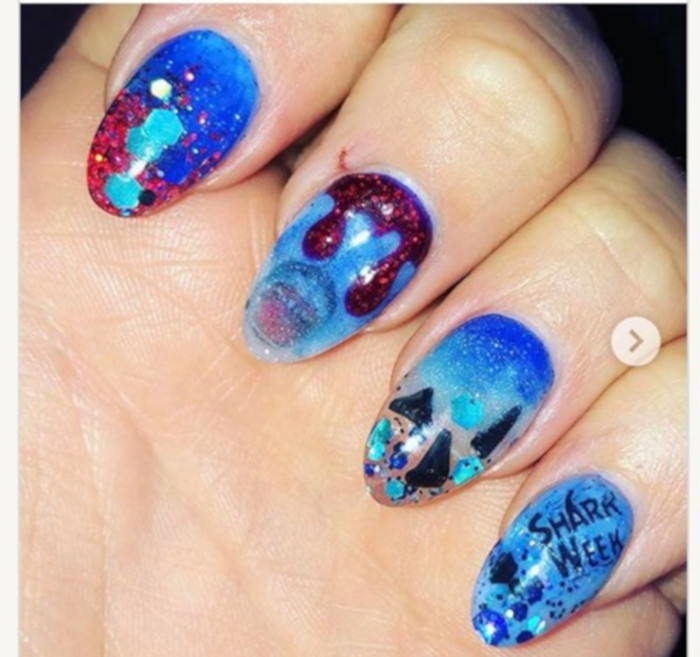 Who'd say that shark-themed nails can look so glamorous? If you are not into creepy nail designs, let your sharks swim in glitter!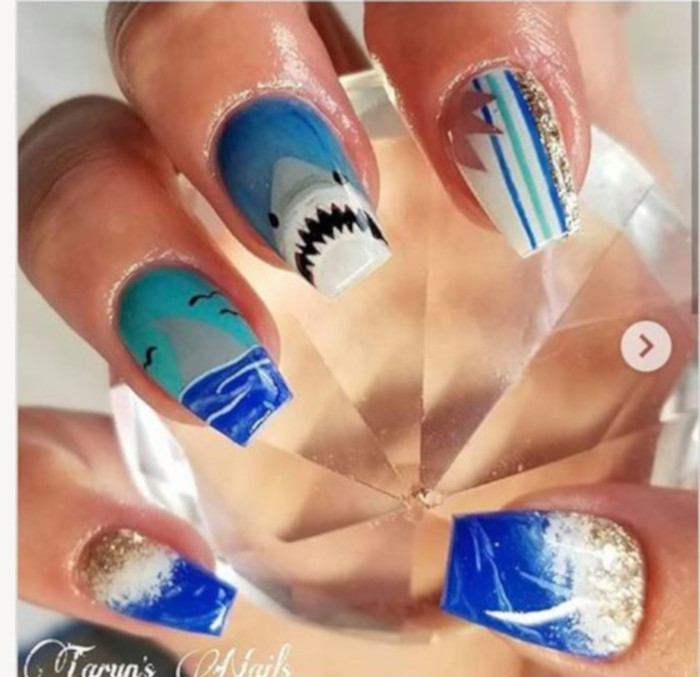 Get creative with the Shark Week nail trend. If you are a fan of these mysterious predators, let them shine in full force on your nails.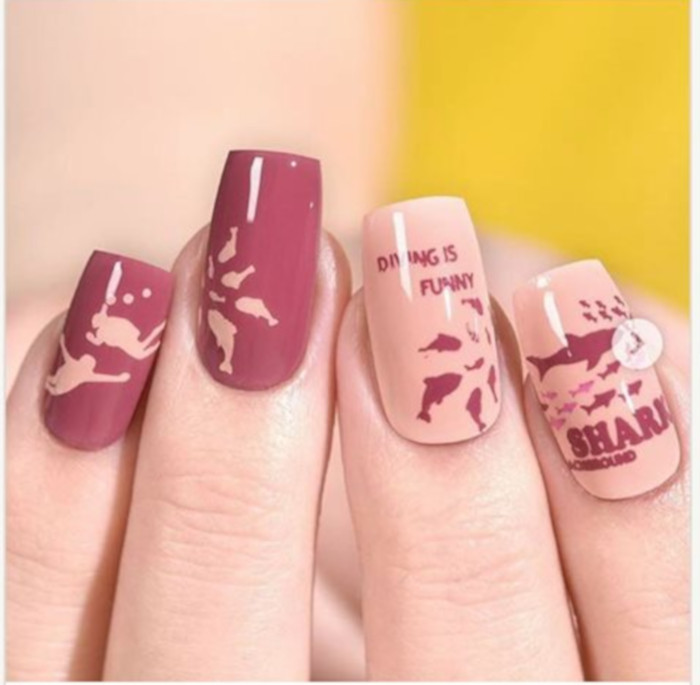 You can also have a cute baby shark moment. Swap the usual blues and greys for pretty pastels and you'll get a fabulous manicure that won't scare anyone.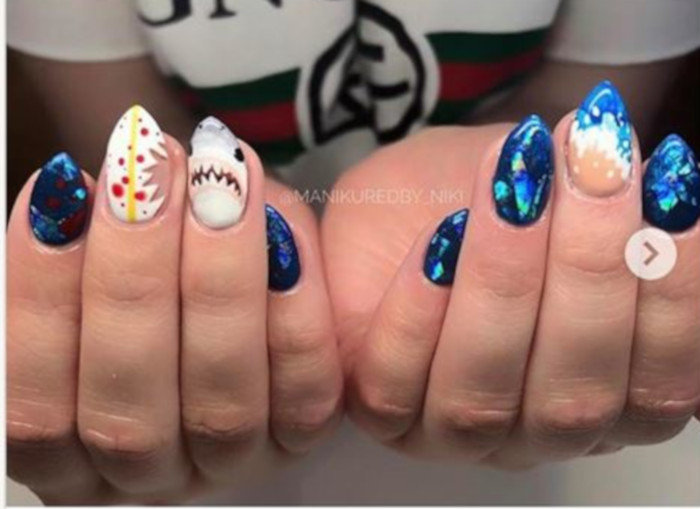 From bloody to cute Shark Week nail art, you're sure to find a manicure that'll float your boat and inspire you to book your next appointment.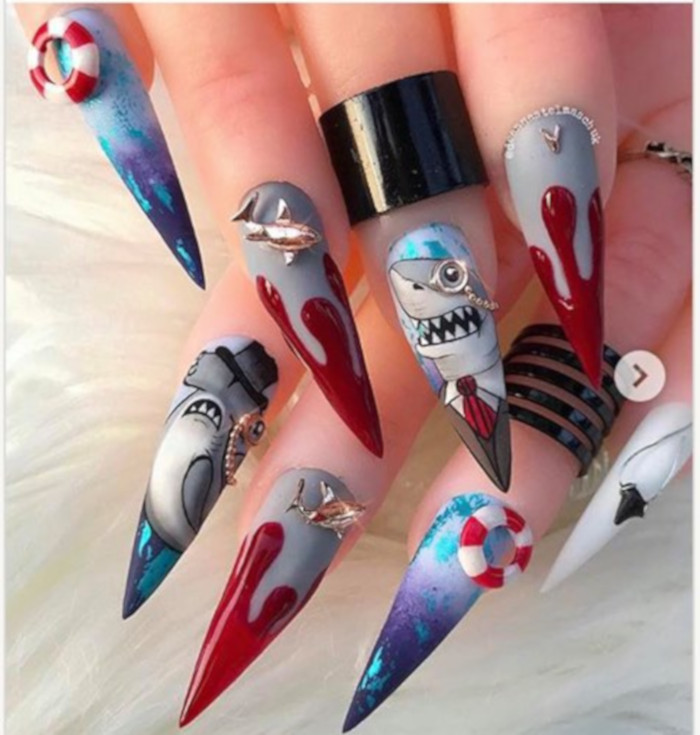 If you want to get the scariest Shark Week manicure, make sure you opt for sharp stiletto nails.
Can't get to the salon? No worries, the Shark Week nail art is for everyone. Treat yourself with an at-home mani and get creative! Painting sharks on your nails is not as hard as it looks.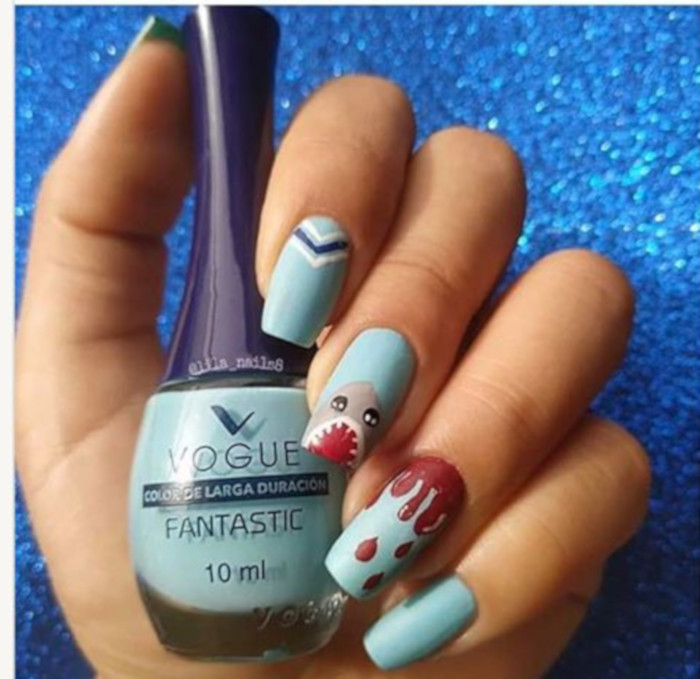 You don't have to spend hours drawing sharks on your nails. Use a blue nail polish as a base and paint a shark on at least one nail on each hand. You can decorate the rest of the nails as you wish.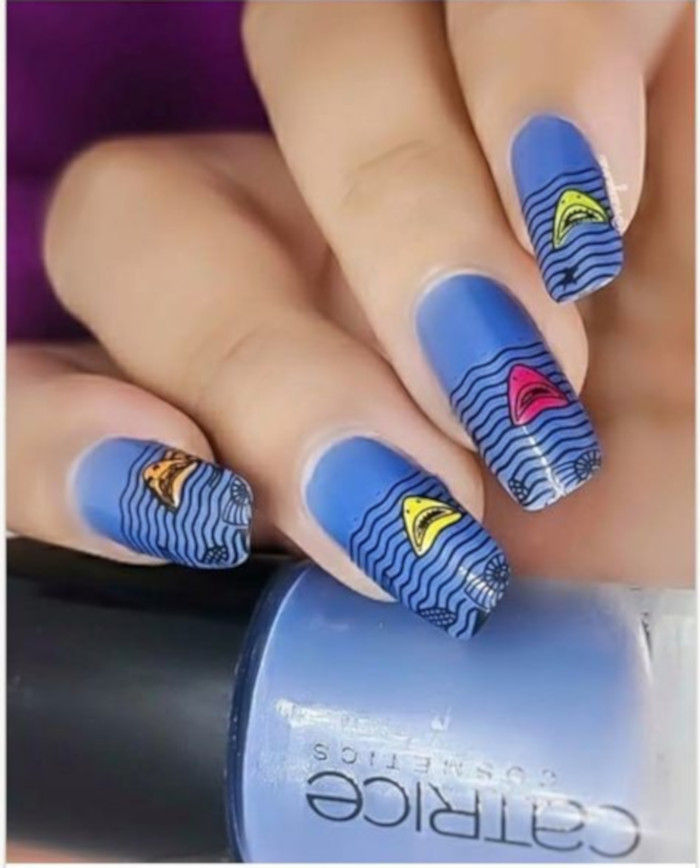 Whether you decide to book in the salon or DIY a Shark Week manicure, this summer nail trend will get you all the attention. It's a fun way to express your love for sharks. Sit back while you binge-watch Shark Week and get inspired for your next statement mani this summer.