It's October! And that means you have an entire month to play along with the Halloween themes. From quirky sweaters to jewelry, we love dawning ourselves with this season's holiday. But what about some halloween nails art to pay homage to this fun time of year? Witches, black and orange color combination, Frankenstein and more … they can all inspire something for our digits.
1. Vampires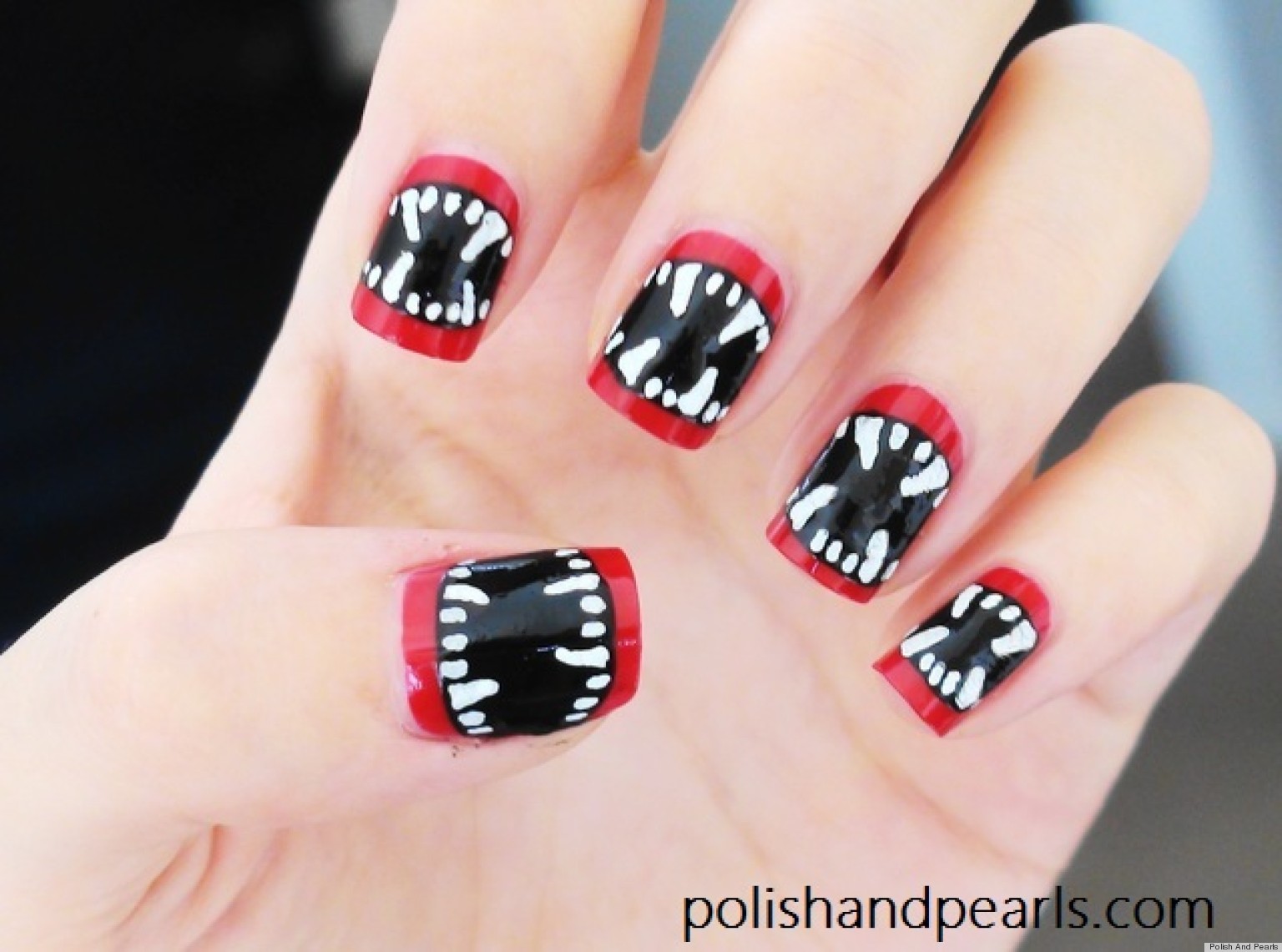 These nails, inspired by vampires, from Polish and Pearls are just too cute and on trend!
2. Googly Eyes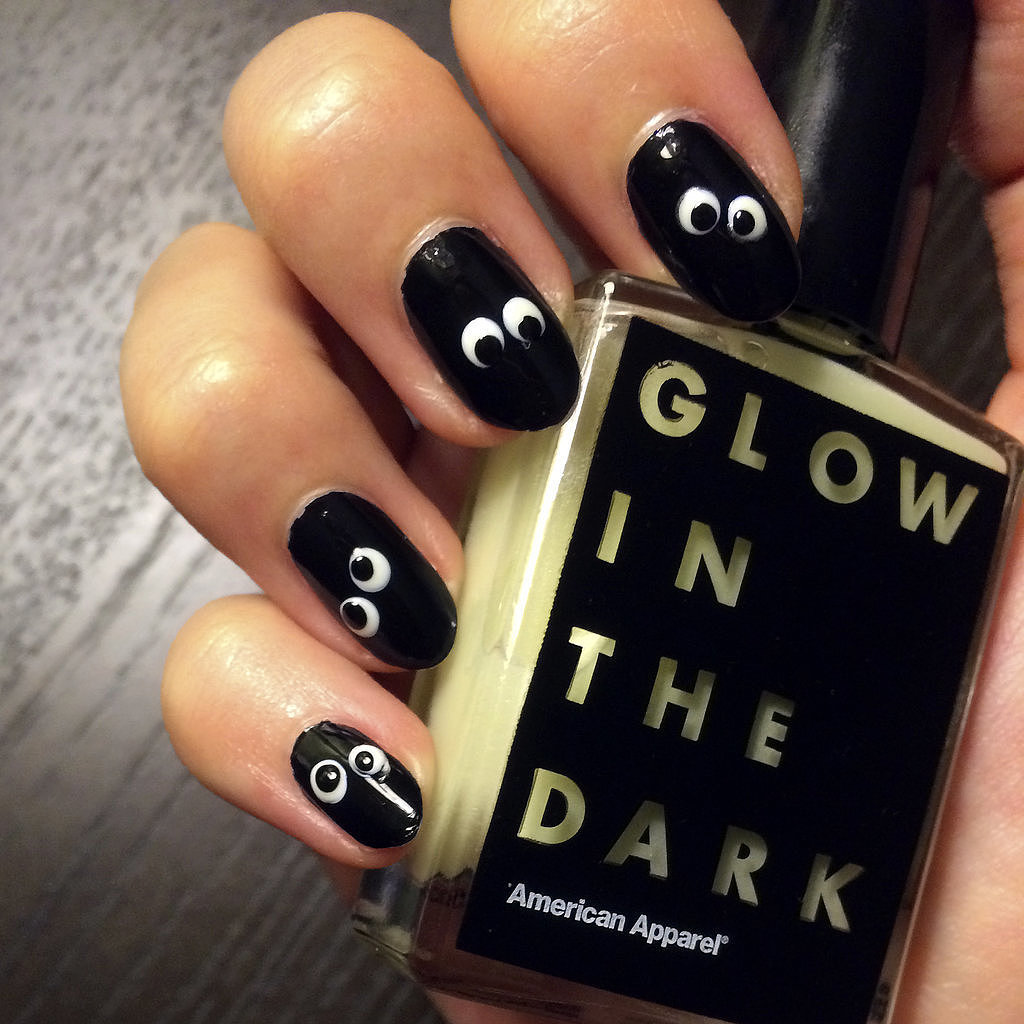 Not only do these nails from PopSugar glow in the dark but they have googly eyes too. These are subtly Halloween and perfect for creating a laugh!
3. Spiderwebs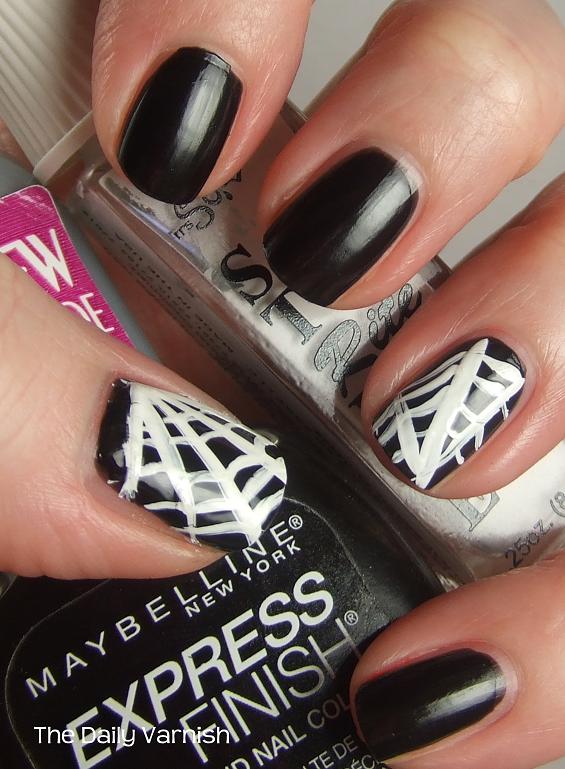 Check out these chic spiderwebs from The Daily Varnish. They're classically black and white and go along great with the Halloween theme.
4. Black Cats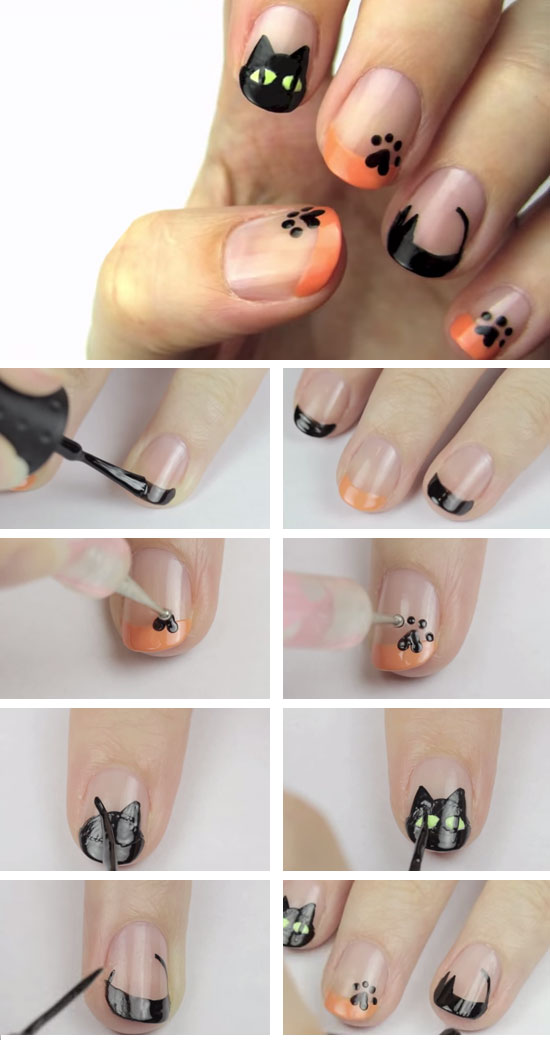 You'll want to hop over to YouTube and learn how to make some little black cats on your own nails for Halloween with this video from CutePolish. How adorable is this design?
5. Patchwork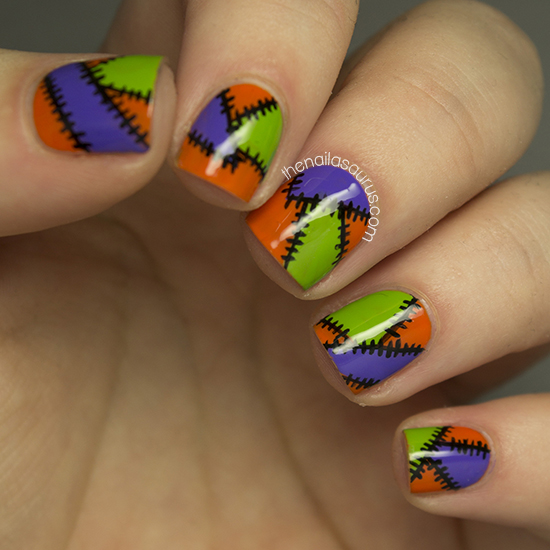 Reminiscent of Sally from A Nightmare Before Christmas we're swooning over this Halloween patchwork art from The Nailasaurus.
6. Frankenstein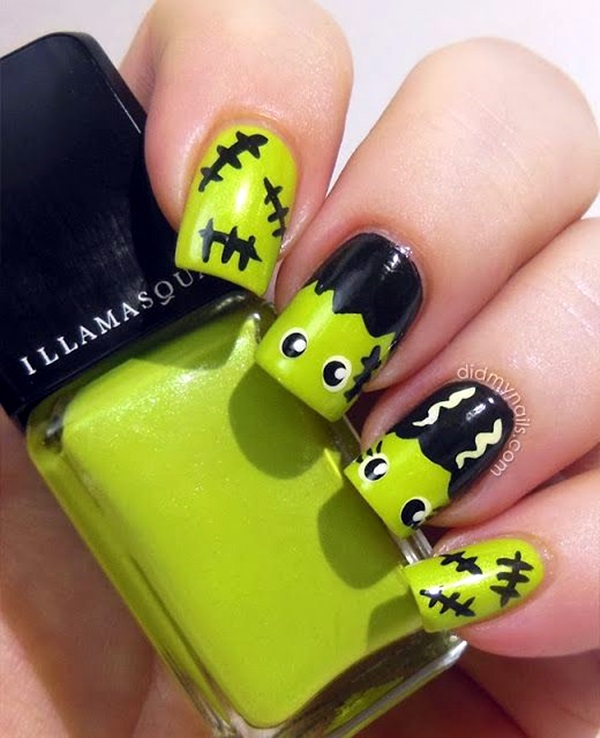 Grab some inspiration from these adorable Frankenstein nails! We found them at Fashion Enzyme and immediately fell in love!
7. Bloody French Tip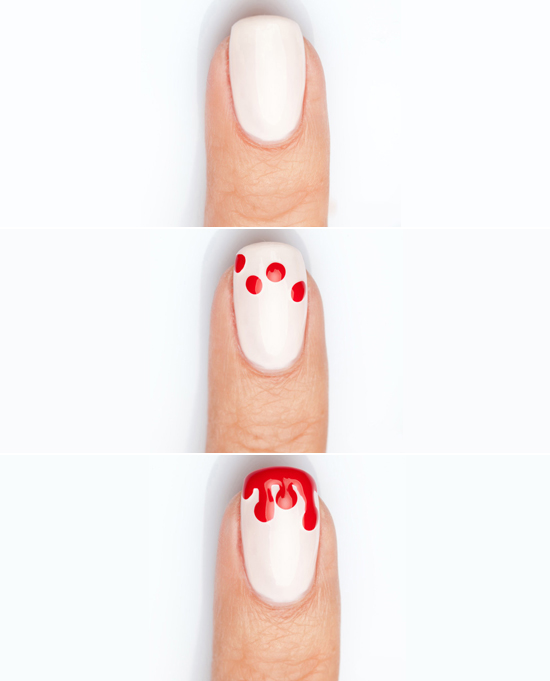 This PopSugar find may be one of our favorites from the list! Chic, stylish and completely festive, these bloody French tips are too perfect!
8. Pumpkins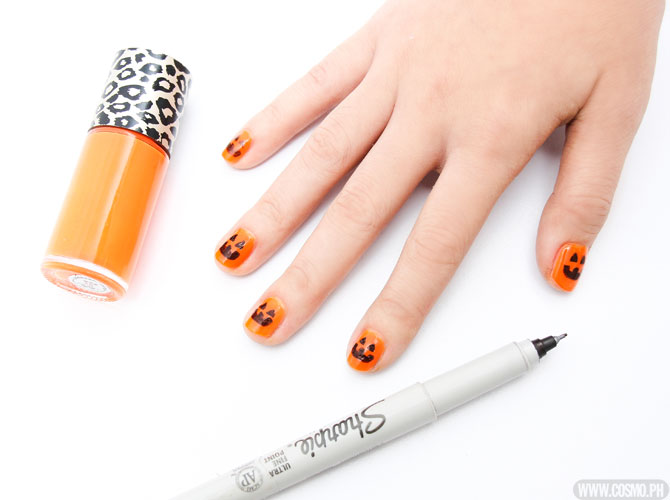 Check out Cosmo to learn how to create some easy pumpkin nails for Halloween! This time, you'll need a Sharpie among your essentials.
9. Dark Eclipse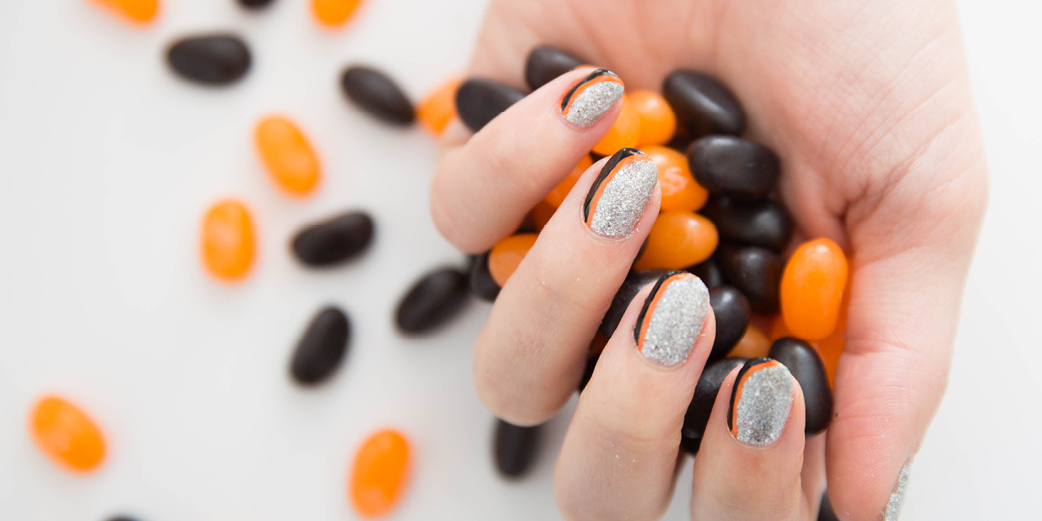 A personal favorite of the bunch, these "dark eclipse" nails are so stylish and charming, but they go along with Halloween in a perfect way. Cosmo has all the details!
10. Ghosts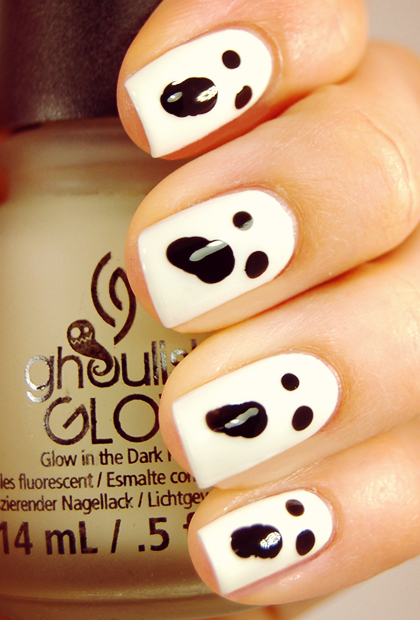 Total Beauty had these little ghosts that we just had to feature. Easy to replicate and a great way to adorn yourself with the season!
11. Candy Corn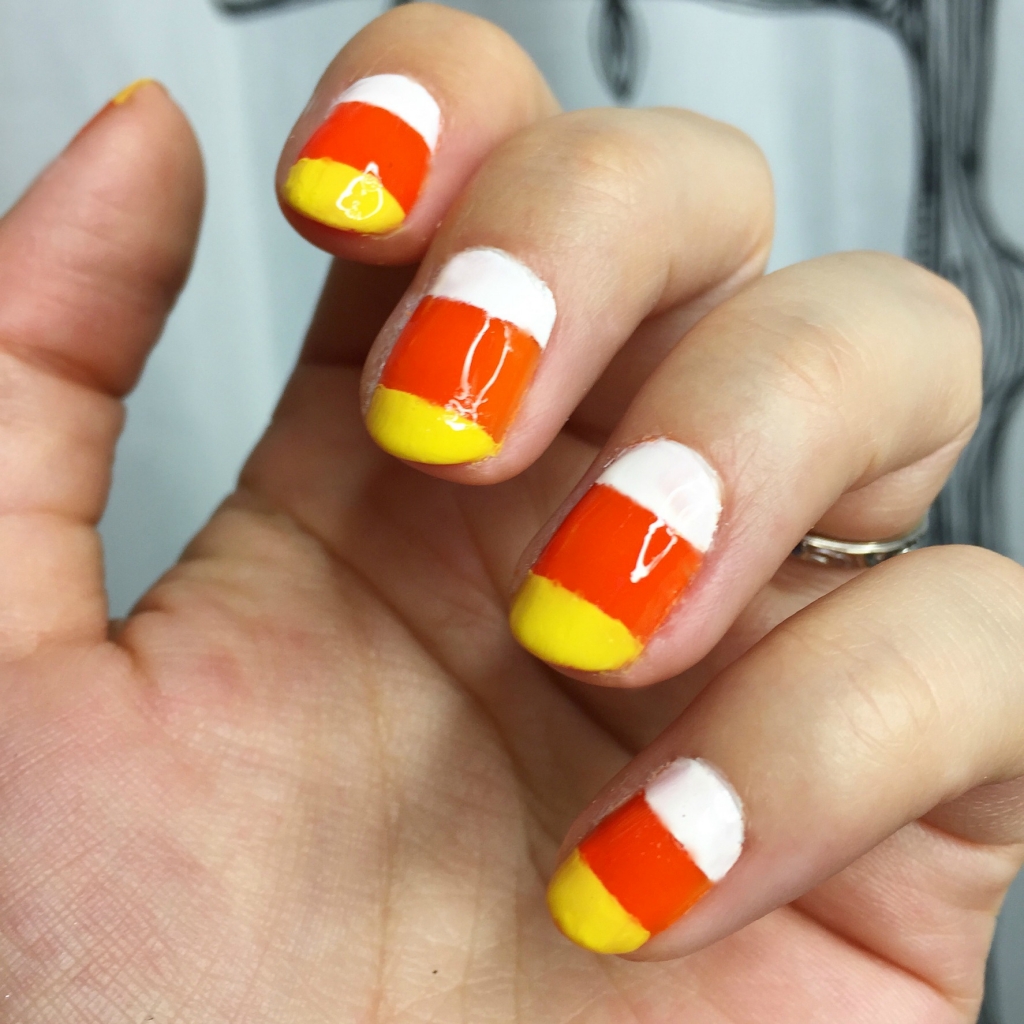 What's Halloween without a bit of candy corn? And with this tutorial from PETA you'll be able to turn your fingernails into little bits of sweetness!
12. Jack Skellington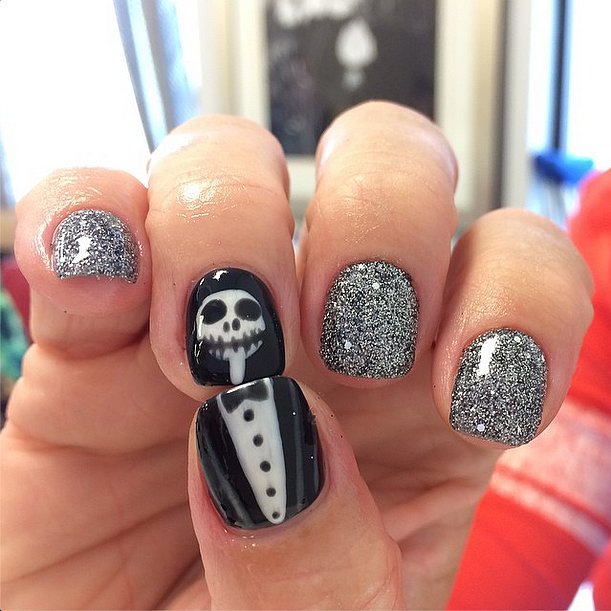 Check out these sparkly, Jack Skellington-inspired nails we found featured at PopSugar. We love the thumb connection as an extra boost of creativity too.
13. Black & Orange Dots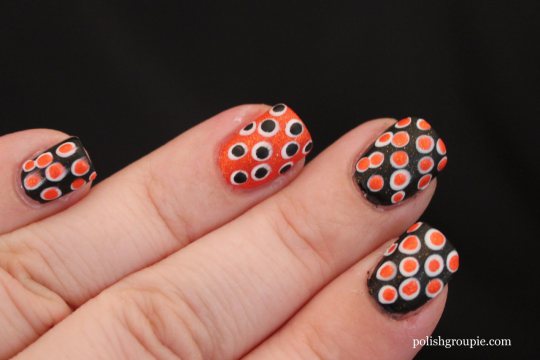 For a subtle Halloween look with the traditional colors check out these matted dots from Polish Groupie. We love how youthful they feel!
14. Skulls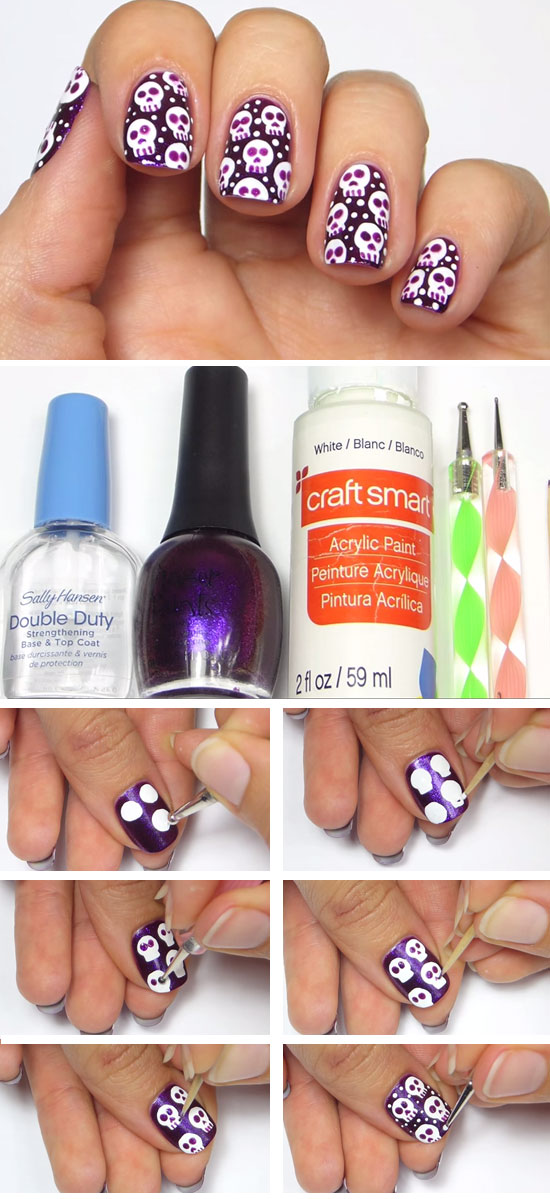 YouTube shares another great video from HannahRoxNails as they show us how to recreate these purple and white skulls just in time for Halloween.
15. Monster Mouth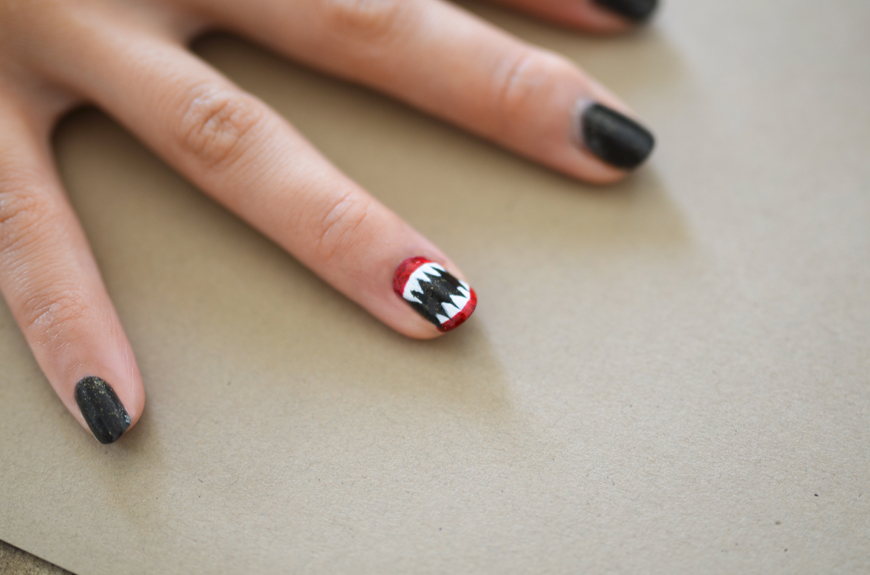 Add just one little monster mouth into the mix. Style Stories give you the 411 on how to recreate this little accent in mere minutes!