You probably have your costume and makeup look ready, but there's one small detail you mustn't forget – your nails! If you don't have the time to visit the salon, we got you covered. We researched the internet for gorgeous DIY Halloween nails and gathered all the inspo you need. Keep scrolling to find the perfect design that compliments your costume!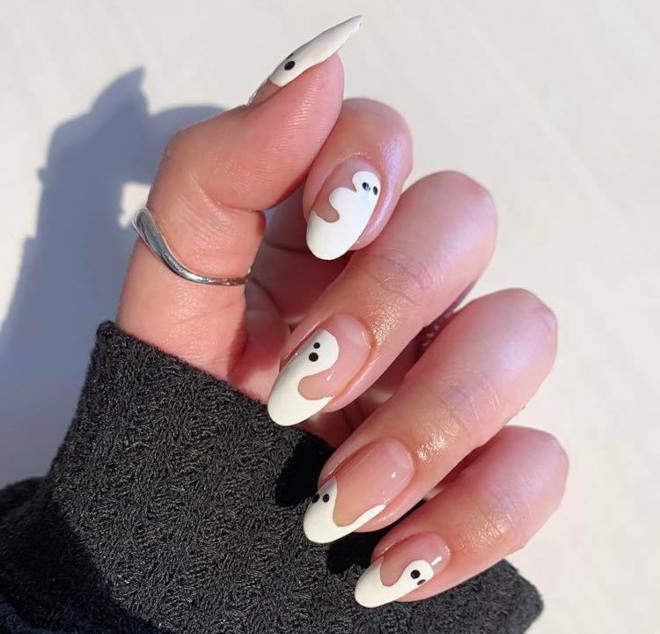 Honor the spooky season with this lovely modern French manicure. Instead of sharp lines, draw cute little ghosts at the tip of your nails. This design looks great on both short and long nails.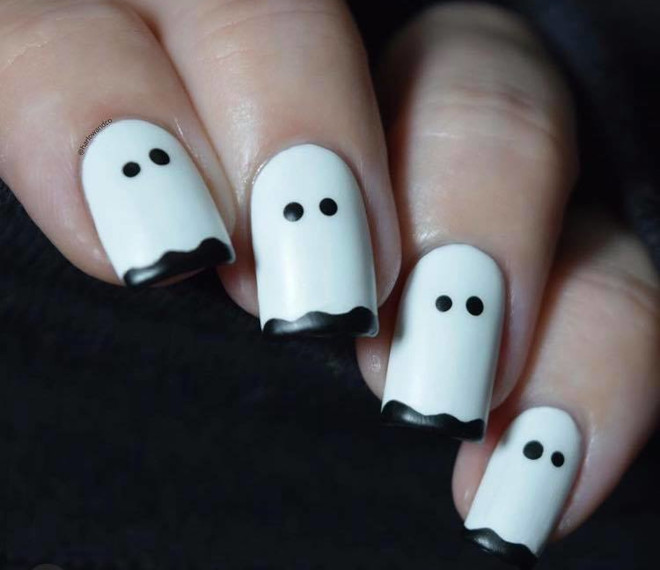 Here's another reinvented French mani, that's even easier to recreate. Apply white nail polish as a base and black polish to draw the cute ghosts.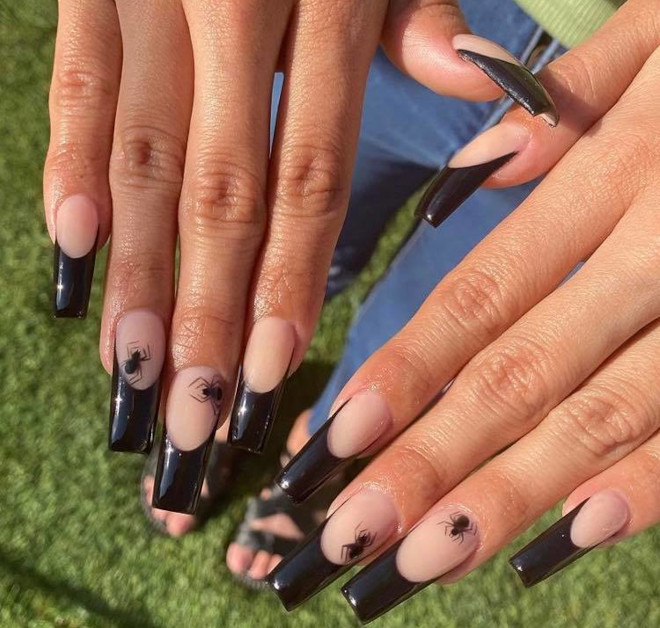 Spice up your black French manicure witch crawling spiders for a scary Halloween look. You can show off your skills and hand-draw this design or use spider nail stickers as an equally chic alternative.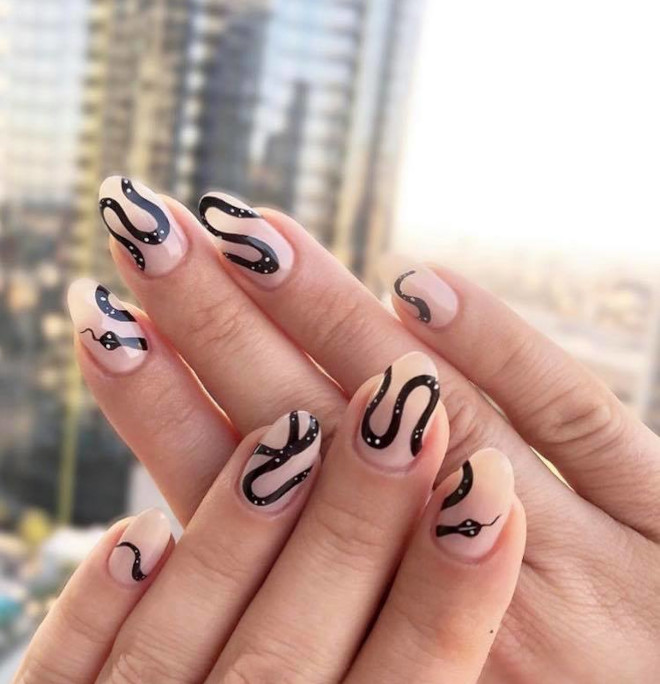 If you want to get creative, these DIY Halloween nails are an excellent choice. Draw snakes over your nails for a captivating look. This unique design is more charming than scary, still very suitable for the holiday.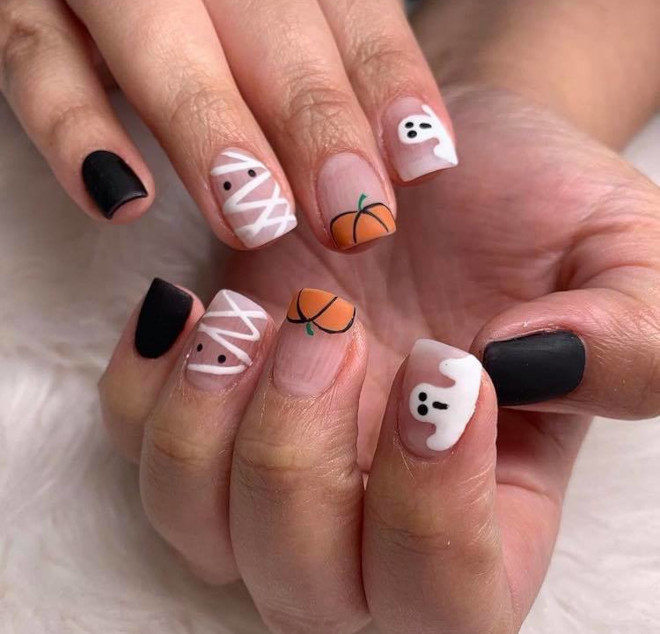 Add different shapes and colors to create the most eye-catching DIY Halloween nails. Small pumpkins and spooky ghosts perfectly capture the spirit of the season.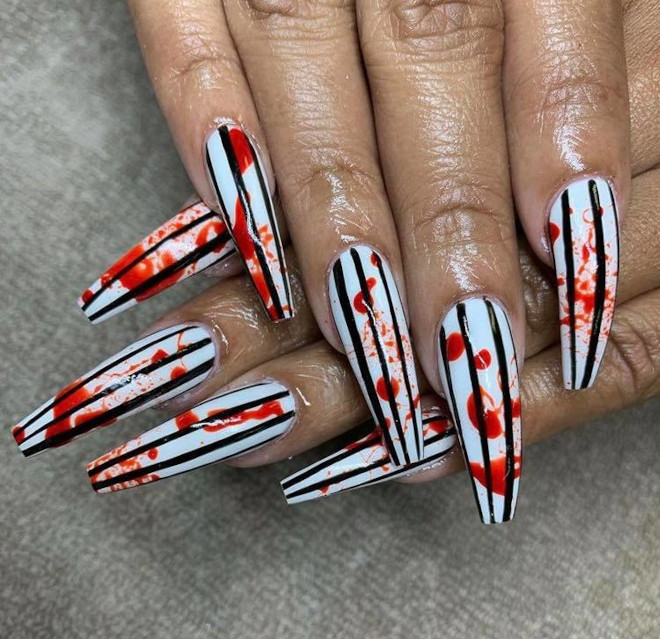 If you're feeling bold, choose this bloody nail design. These DIY Halloween nails look remarkable but sinister. Recreate the look to add an edgy vibe to your appearance.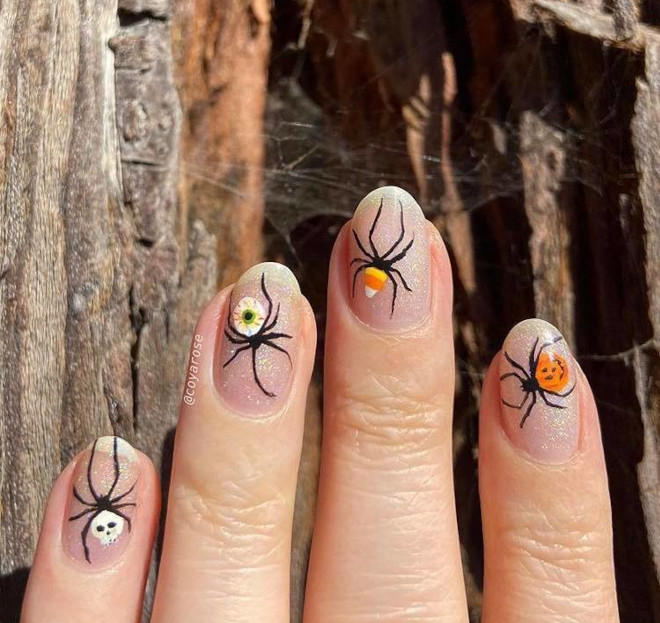 Looking for super quick last-minute DIY designs? These little spiders are super easy to create and will show off your Halloween spirit. Add fun details like pumpkins or sculls to create a unique look.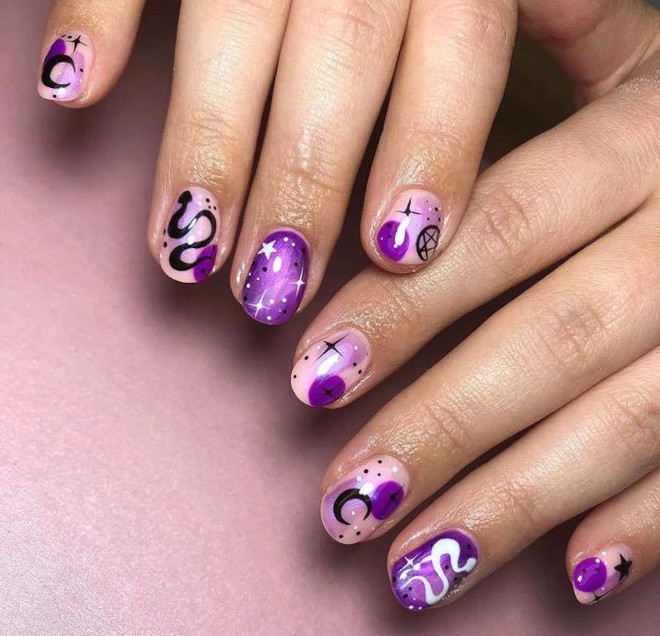 Add a mysterious vibe to your look with this mesmerizing design. The purple and white nail polish combined with moon and star details will give your tips a dreamy look.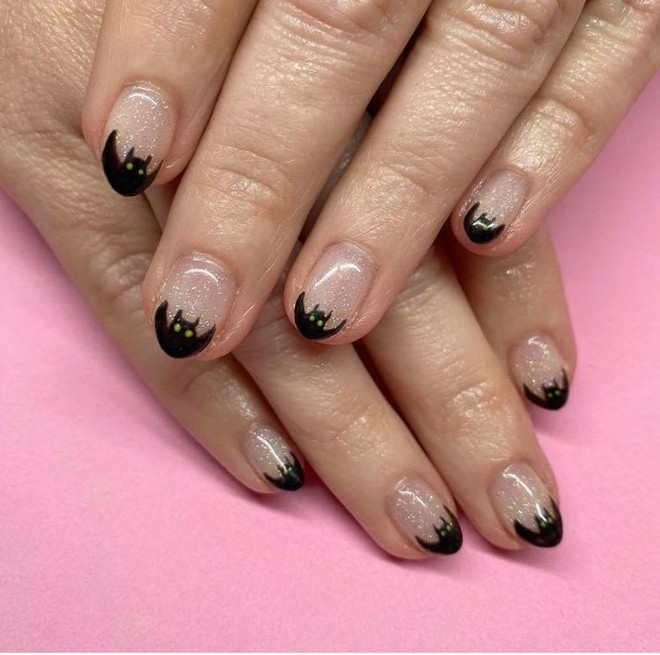 Show off your skills with these pretty DIY Halloween nails. Even though the design is simple, it requires a steady hand. The result is spooky little bats at the tips of your nails that will give you a stunning look.