The winter aesthetic is an endless source of inspiration for fashion and makeup trends. Add the most exciting holidays to the mix, and you'll understand why winter is such a dreamy season. This year, take the cozy mood on a whole new level with pretty Thanksgiving nails. Whether you're a beginner or a pro, our list of ideas has something for everyone. Remember to stock up on nail polishes in autumnal tones, and you'll be ready to recreate each of these gorgeous designs.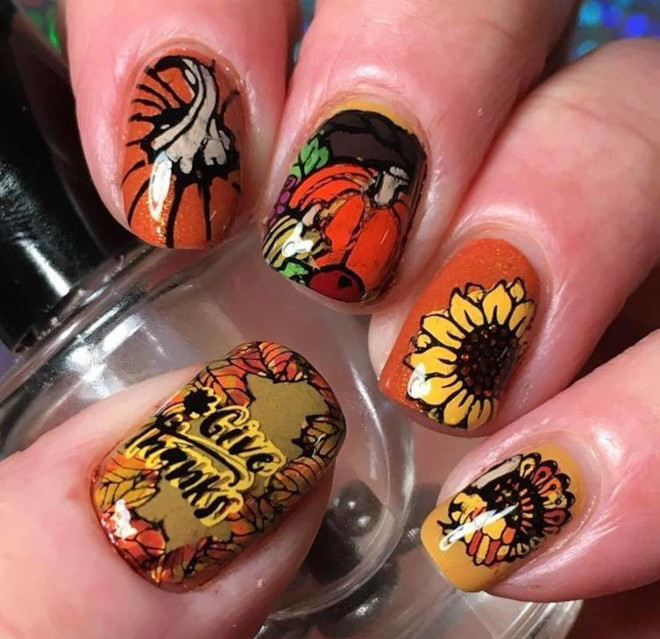 Here's a gorgeous Thanksgiving nail design that perfectly captures the holiday spirit. Draw pumpkins, sunflowers, and turkeys on your nails for a cute mani.
Pumpkins are all the rage on Thanksgiving, and they can make a cute design for your nails! Add a playful vibe to your look by dressing your nails in pumpkins and polka dots.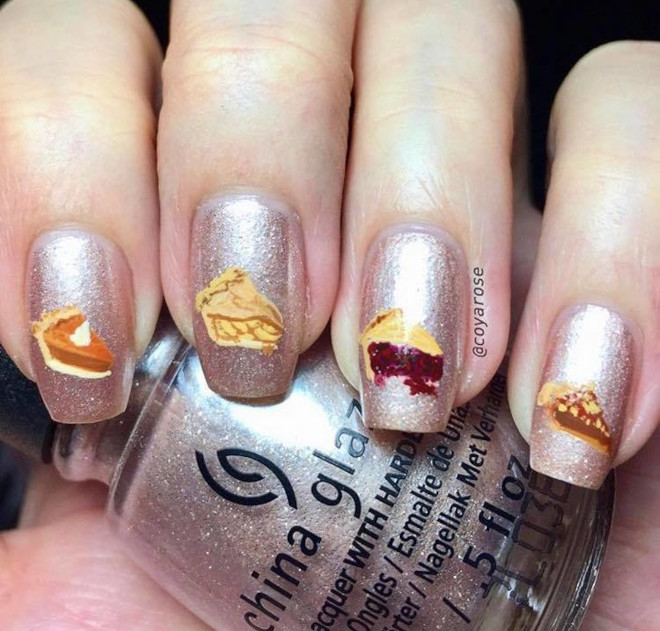 The holiday season is known for all the delicious dishes that we get to indulge. Who can say no to pies!? These thanksgiving nails are a perfect depiction of our holiday food-obsession. Make the mani extra catchy with shiny silver nail polish and different pie designs on each nail.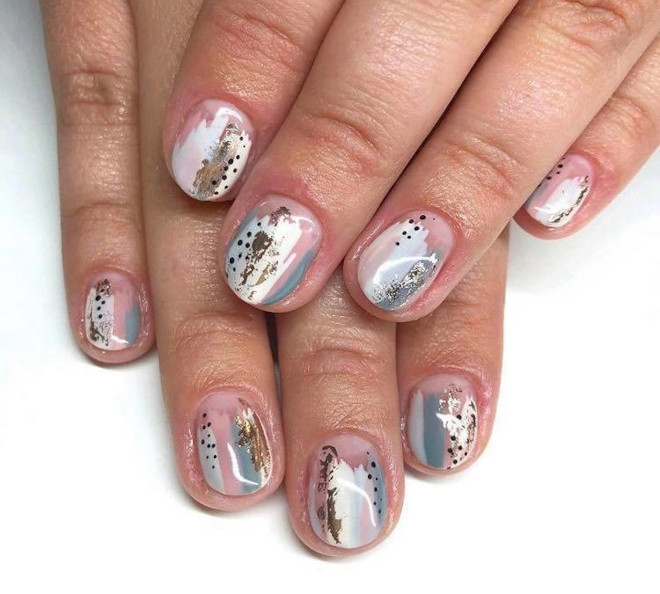 Show off your artistic side with these elegant Thanksgiving nails. Use neutral and cool shades of nail polish to create abstract designs on your nails.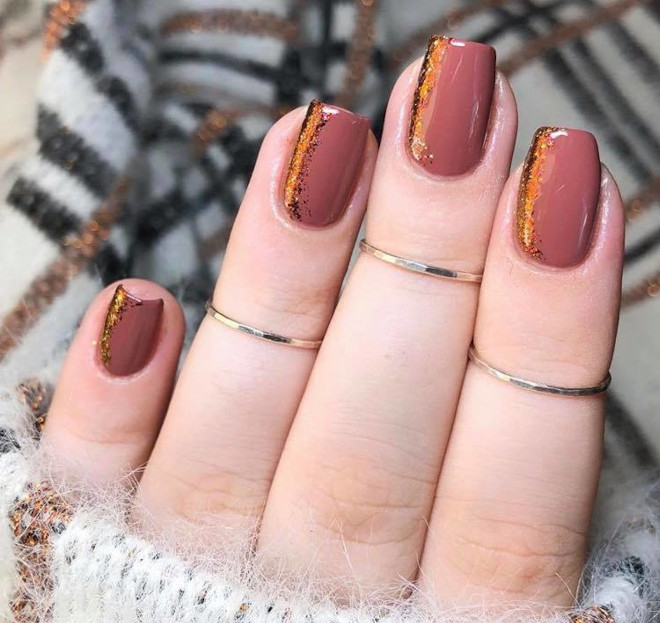 The winter l season is perfect for dark and moody nail designs. Choose a brick-colored nail polish as a base and add sparkly details on the side to recreate this look. This design is a super simple DIY project that will give your tips a salon-worthy makeover.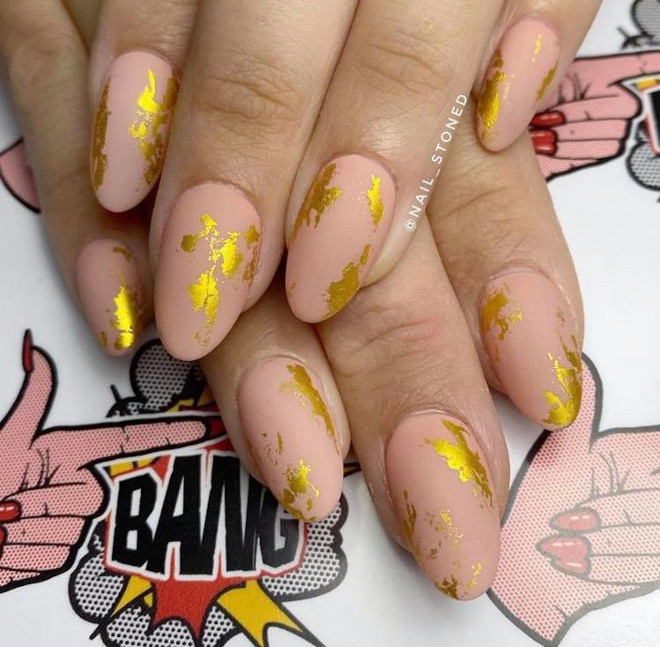 Matte nails are the epitome of sophistication. Choose a neutral matte nail polish as a base and top it off with gold details to achieve stunning Thanksgiving nails.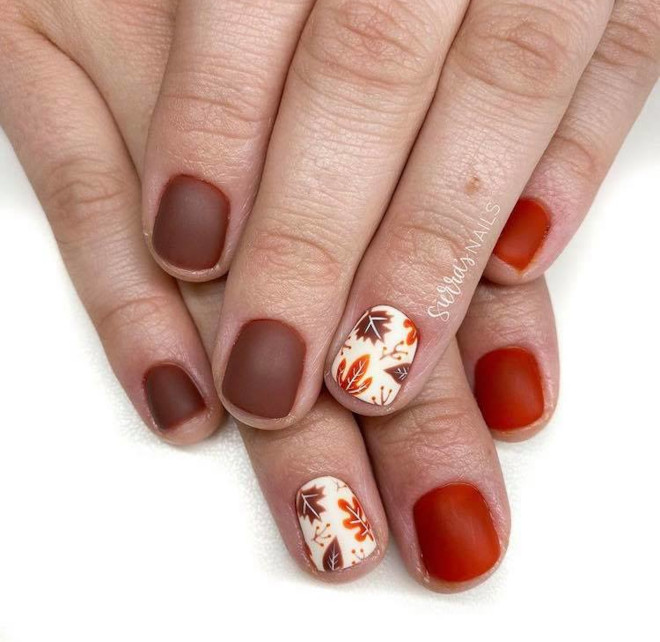 Brown and orange shades are a perfect choice for winter-appropriate nails. To keep your design simple, decorate only one nail on each hand with an intricate design while keeping the rest of the mani on the simple side.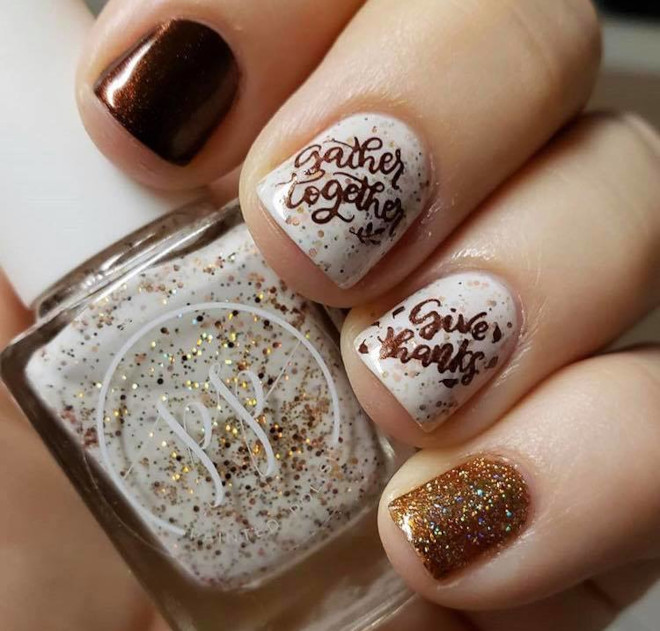 This charming design will remind you of the most essential things in life daily. The combination of metallic and glittery nail polishes makes it holiday-approved.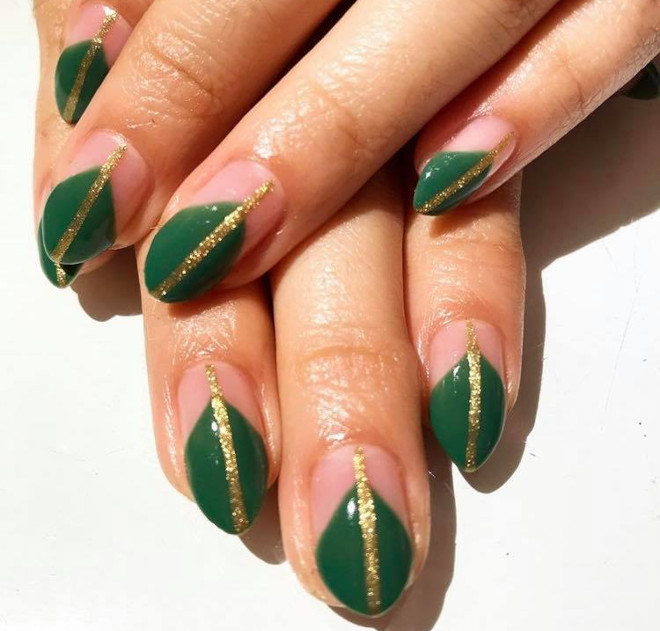 Spice up your style with these enchanting thanksgiving nails. Use green and gold nail polishes to achieve a holiday-ready manicure.