Traditionally, eye makeup looks match. You have two eyes that look more or less the same and are virtually symmetrical. It just makes sense that you would apply the same makeup to both eyes on any given day. However, matching eye makeup is not necessarily a rule you have to follow. In fact, mismatched eye makeup is a growing trend that is worth learning how to pull off.
In order to wear mismatched eye makeup, you have to be willing to step outside your comfort box. At the very least, you'll definitely get some curious looks if you walk out of your house wearing blue eyeliner on one eye and green on the other. However, there's nothing wrong with separating yourself from beauty norms. In fact, doing so can help you set yourself apart from the crowd in a really positive way. Before you start swiping different shades of eyeshadow across your respective eyelids, however, it's important to gain some insight on how best to pull off the unique beauty trend that is mismatched eye makeup.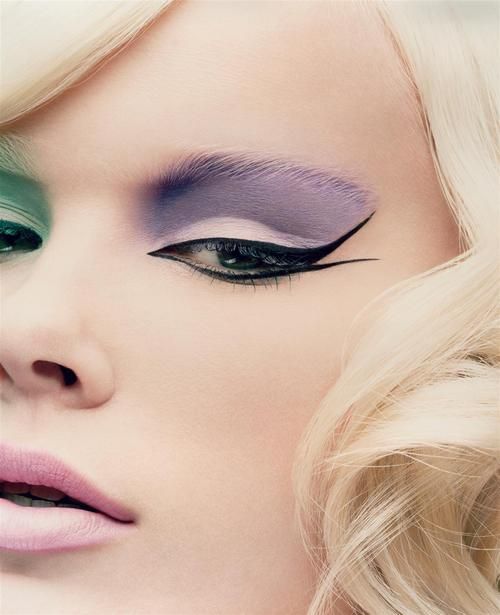 1. Start Small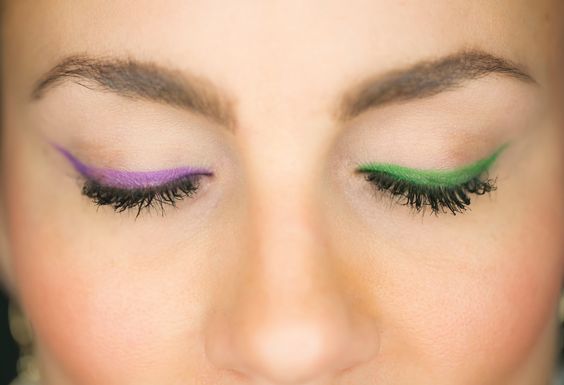 When you first begin to experiment with mismatched eye makeup, don't go overboard. Instead, start out small and build your way up. A great mismatched look for beginners is different shades of eyeliner. Try turquoise liner around on eye and violet liner around the other. You'll still look whimsically asymmetrical without overdoing it before you've had enough practice.
2. Add a Pop of Color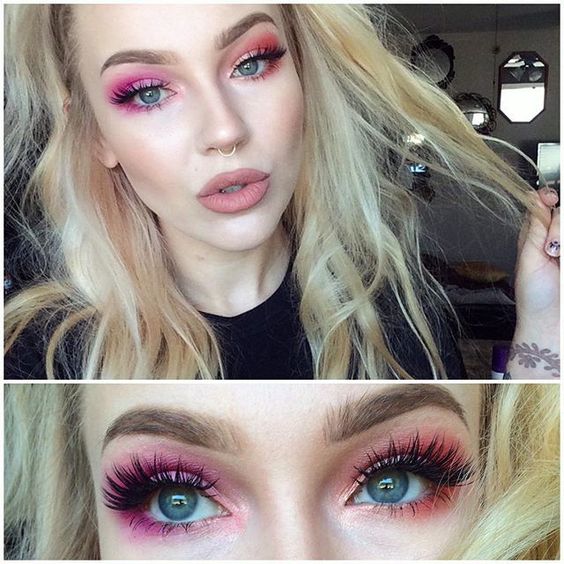 A great technique to use when applying mismatched eye makeup is to rely on a simple pop of color for your asymmetry. Start with a neutral base that is the same on both eyes. Apply a foundation of eyeshadow in a blend of light, nude shades to both of your eyes.
Then, add a bright pop of color somewhere in your eye makeup look and switch up the color on both eyes. For example, swipe different shades into the inner corners of your eyes or blend two different colors across your crease. This matching foundation paired with asymmetrical color helps keep your look tame but fun.
3. Keep the Same Shape

Mismatched eye makeup doesn't mean that you should create a sharp cut crease on one eye and halo eyeshadow on the other eye. When you apply asymmetrical makeup, keep the shape of your eyeshadow and eyeliner the same for best results.
4. Go Metallic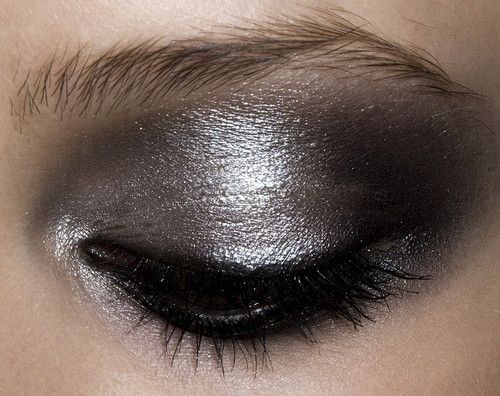 Metallic eyeshadow is one of the most popular trends in mismatched eye makeup. It's incredibly easy to pull off, too. Just swipe gold eyeshadow liberally across one eye and blend it into a halo shape. Then, apply silver eyeshadow to the opposite eye. Make sure that both eyeshadow formulas have a metallic finish in order to pull off the asymmetrical chrome look.
5. Balance the Rest of Your Look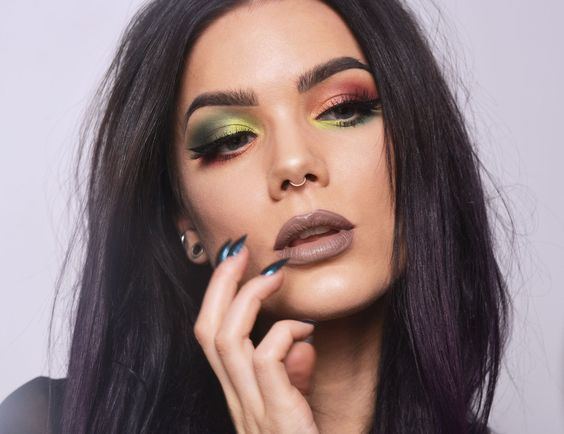 The easiest way to look like a clown is to pair your mismatched eye makeup with a look that doesn't match as a whole. If you want to pull off mismatched eye makeup effortlessly, keep the rest of your look neutral.
Wear a nude lip and confine your outfit to solid colors. Don't go too crazy with the accessories and rely on faithful neutrals to balance out your look and ensure that you are able to leave the house looking like a sane and functional member of society.
6. Maintain the Intensity

Intensity is one of the constants you should consider when applying mismatched eye makeup. It's very important to keep the intensity of your eye makeup the same on both eyes. Never try to wear a nude look with a smoky eye at the same time.
If the intensity of your eye makeup doesn't match on both eyes, you'll end up looking like you accidentally left the house without putting any makeup on one eye. Make sure your mismatched eye makeup look doesn't appear accidental by using a similar shade range on both eyes (no brights with pastels) and applying the same amount of product to each eye.
7. Be Confident

Confidence is by far the most important part of successfully pulling off mismatched eye makeup. Even if you nail the asymmetric look, you won't be able to pull it off if you're too afraid to take off your sunglasses in public.
Trendsetters have to be brave. Let your co-workers give you weird looks, laugh it off if your friends think you've gone crazy. Chances are, the people around you are just envious of the chances you're willing to take that they're not. Keep doing you and don't worry about anyone's approval but your own. Confidence and beauty go hand in hand. If you feel great about yourself, you'll look great too.
There's absolutely nothing wrong with doing things a little different. Spice up your boring makeup routine and escape from your tiresome beauty rut by rocking mismatched eye makeup with confidence.