Red, white, blue, stars, sparkles and more, these are just a few ways to pay homage to the holiday. Light up your manicure with 20 July 4th nail art designs! Yes, even your digits can sparkle like the sky when the fireworks go up.
1. Classic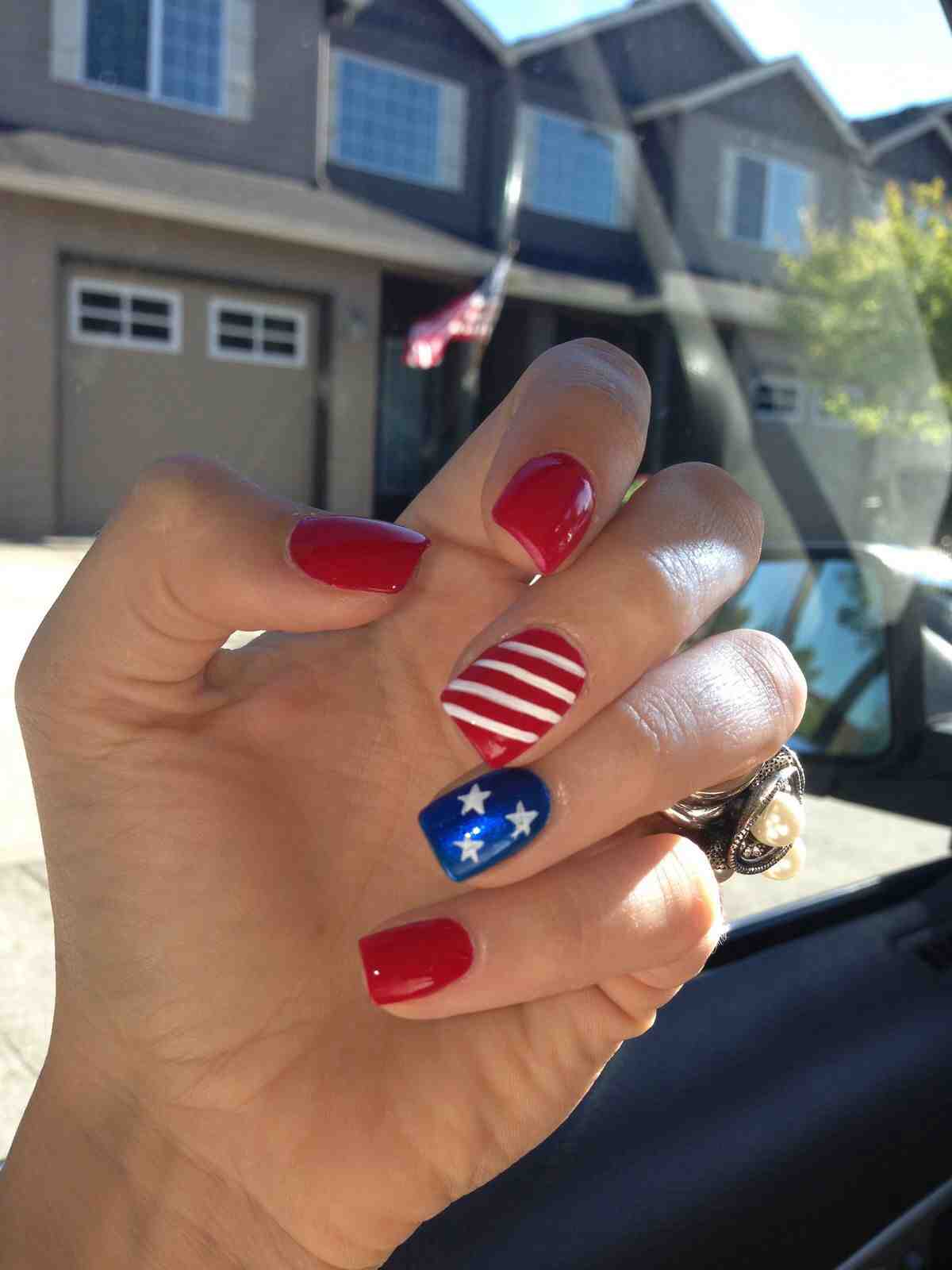 Here's a classic design to start us off with some great ideas for out nails this season. Stars, stripes with a bit of red, white and blue is perfect!
2. Festive Tips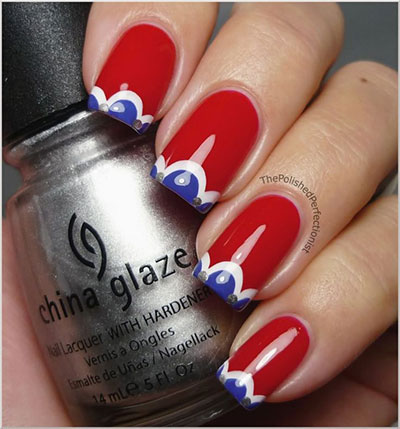 The Polished Perfectionist showed off this beautiful "tipped" design. It's more intricate but definitely sets off the digits nicely.
3. With Anchors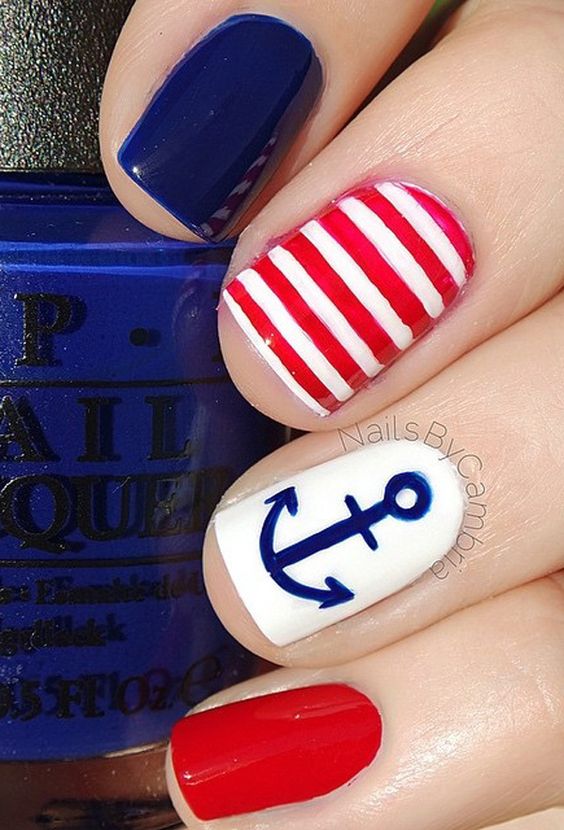 Cuded added an anchor to this simple design. It's got a nautical vibe but still really festive and creative!
4. Drips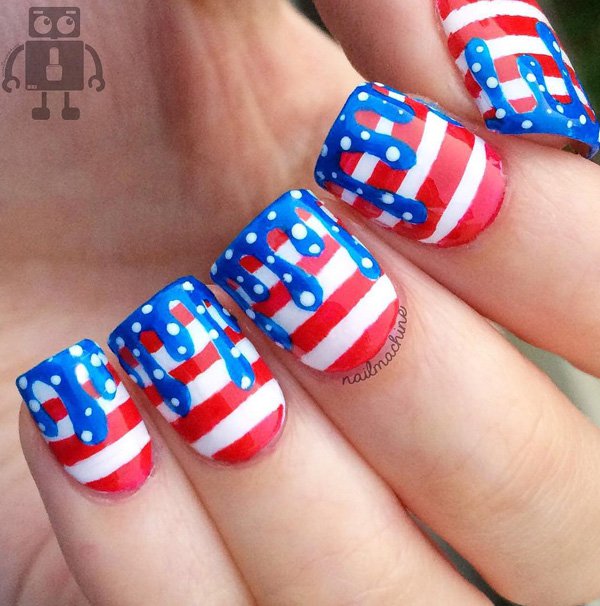 Instagram always provides heaps of inspiration for us. But when we stumbled upon this "dripping" design, we knew we found something special.
5. Marbled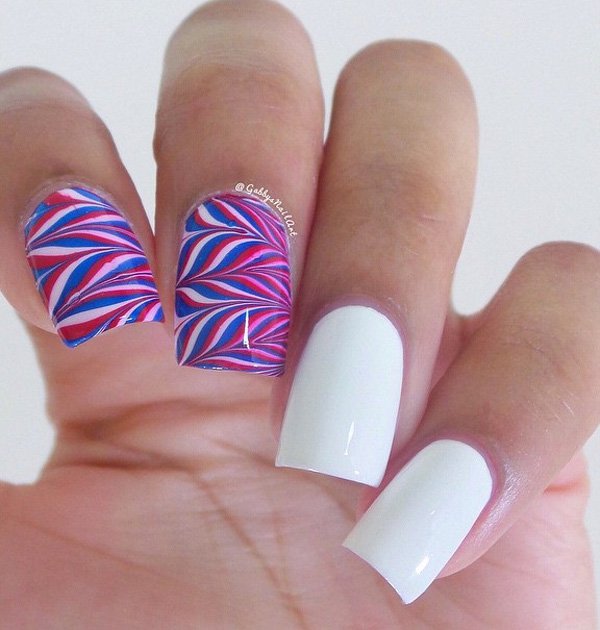 These marbled beauties were found on Instagram as well. Do every nail as such or compliment them with a solid or two.
6. Stars & Stripes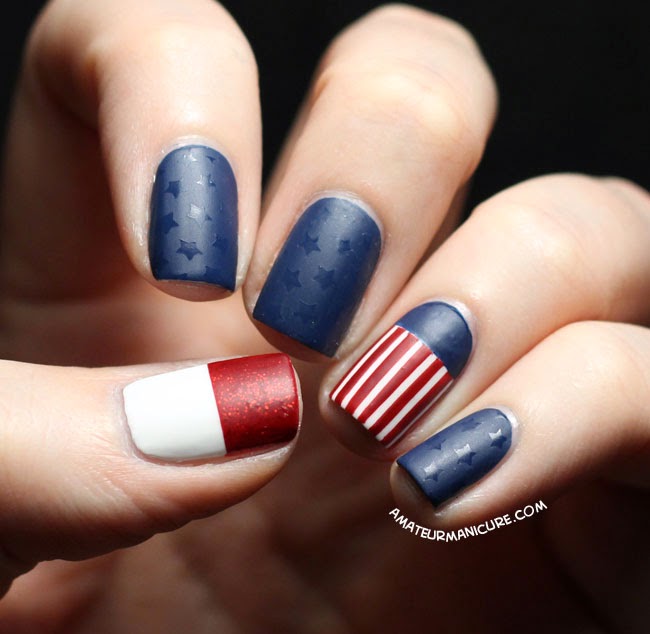 Amateur Manicure gave us another classic nail design to snag ideas from. We're loving this more muted style.
7. With Beads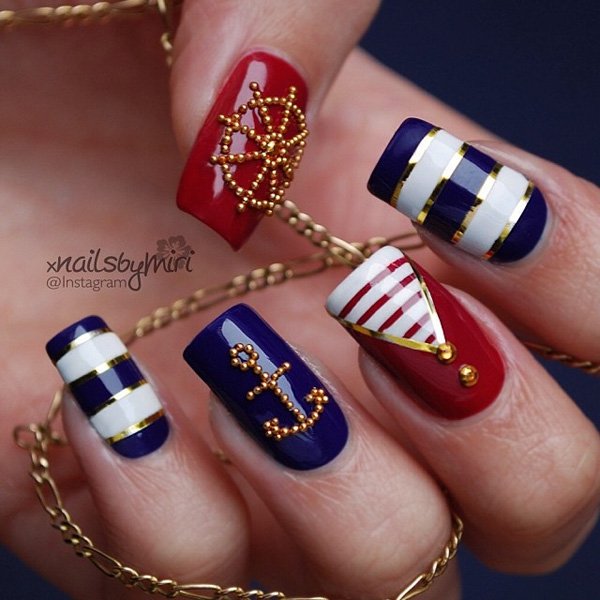 Do you like embellishments? If so, then this find from Instagram will be right up your alley. It's got nautical flair and 4th of July festivity.
8. Metallic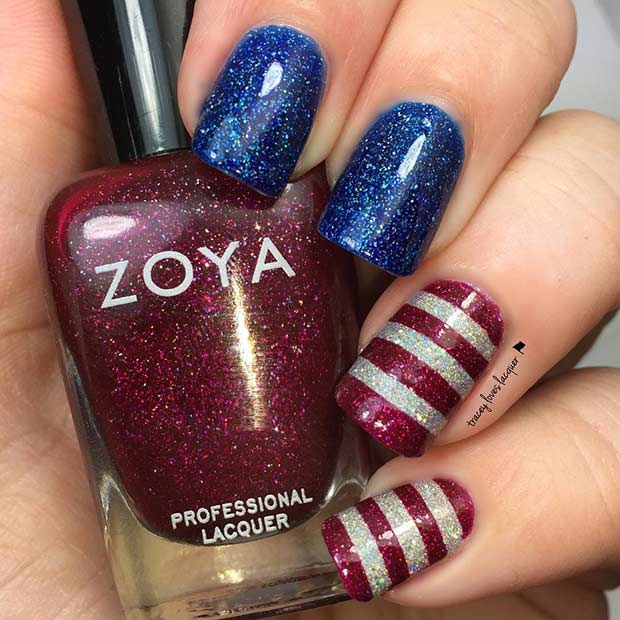 Stay Glam went with all metallic glitter and we're loving every bit of it. The addition of the stripes is nice too!
9. Ombre Stars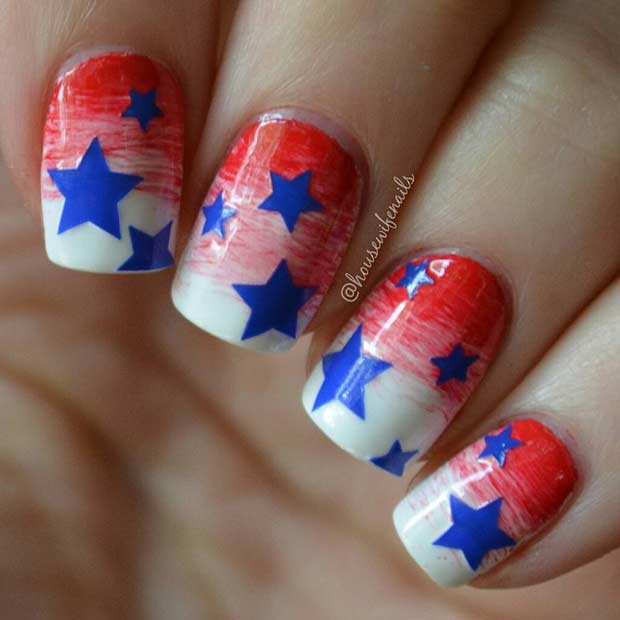 There's so much involved with this design. The youthful nature is perfect for teens and that ombre effect is super trendy too! (Stay Glam)
10. USA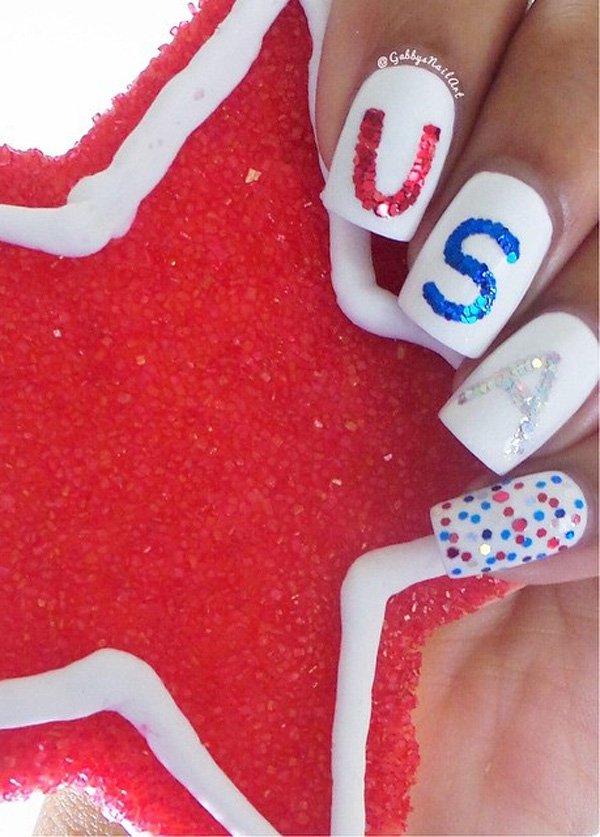 Shout your love for the USA from the rooftops with this fun nail design. Again, Instagram gives us great inspiration.
11. Blue Tips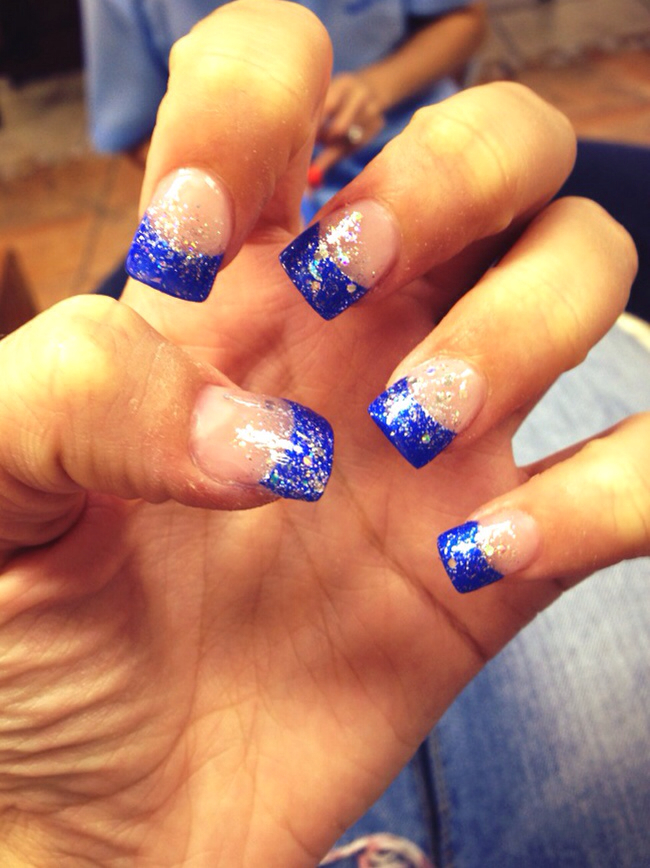 Pinterest holds lots of great beauty ideas as well and that's where these blue tips come from too! Add some sparkles and
12. Sequins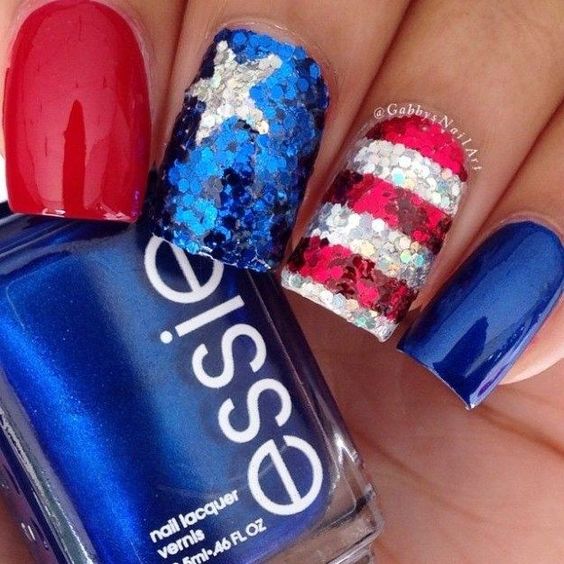 Makeup Tutorials shows us how to create an extra-sparkling design to don on the 4th of July. Take the jump and check it out now.
13. Chevron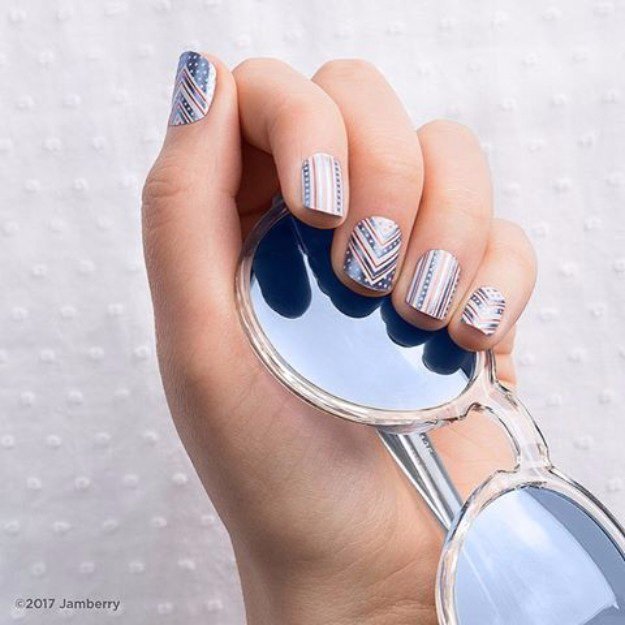 Makeup Tutorials also holds this chevron design that we're loving too! Intricate and trendy, it's a great way to pay homage to the festivities.
14. Just White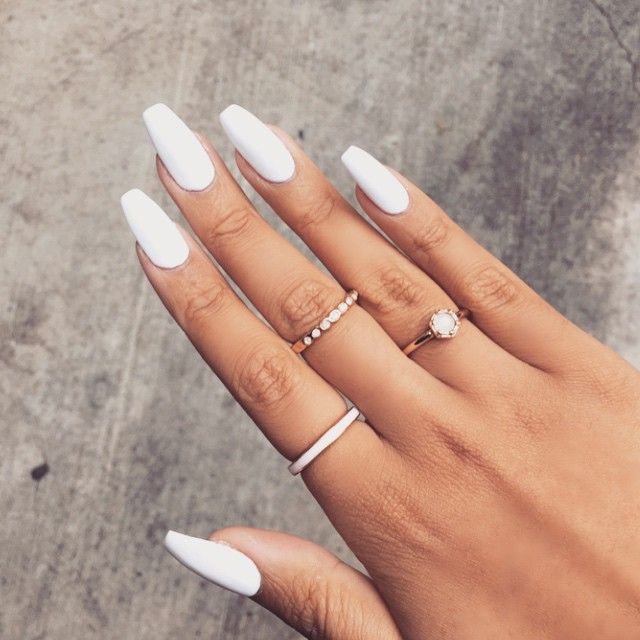 You don't have to do crazy, detailed designs to dress the part! Instead, you can paint your nails white and go! Just look at this gorgeous and simple manicure we found over at Pinterest!
15. Blue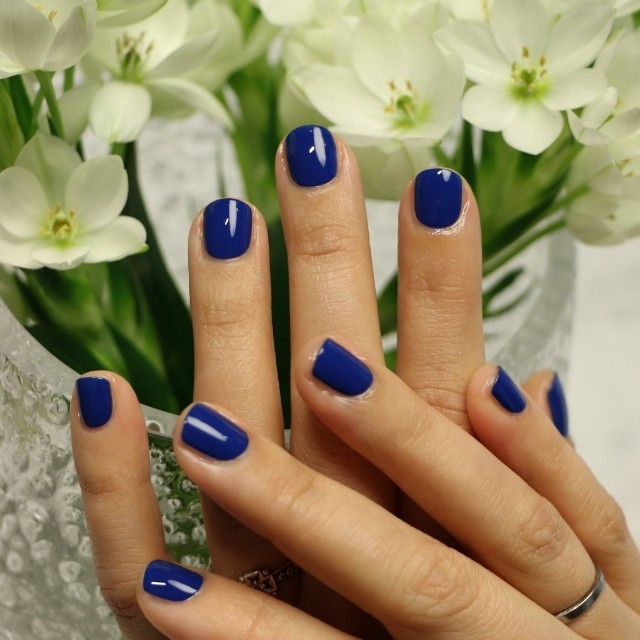 You can just stick with a simple blue (or red too)! As long as you get the right kind of manicure, minimal is always okay. (via)
16. Sparkle Ombre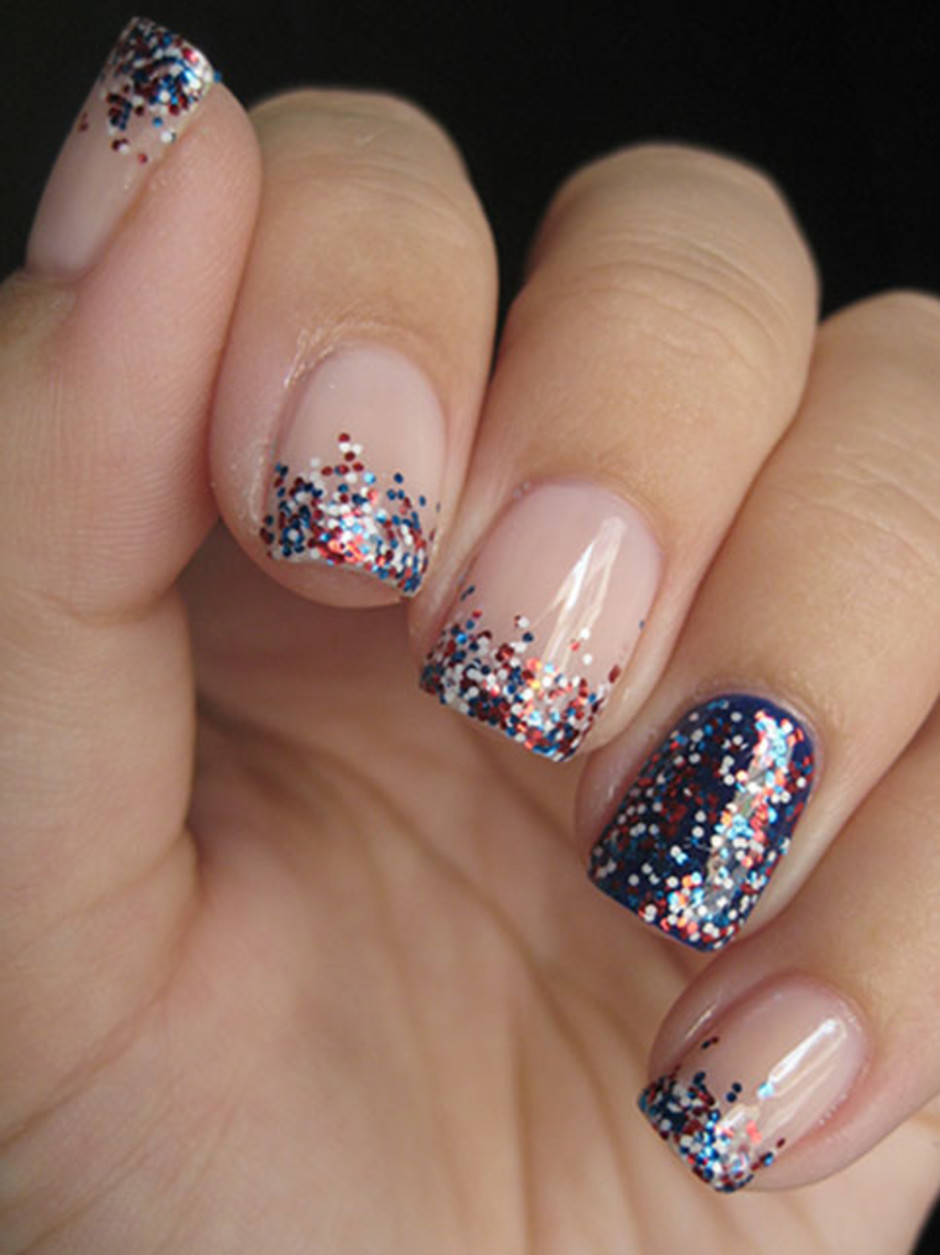 She Knows combines two fun trends in one with this design! You get sparkles and ombre effects for your digits.
17. Geo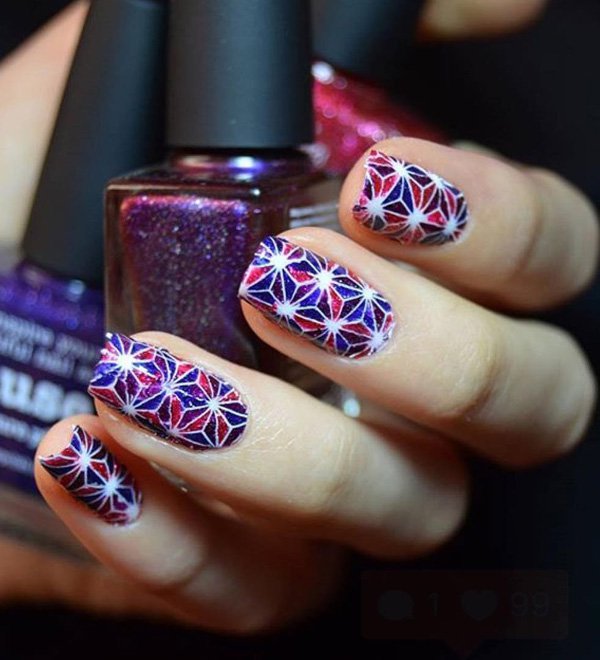 Check out these fun geometric print over at Cuded! Made with reds, white and blues too – it's a piece of art for your nails!
18. Confetti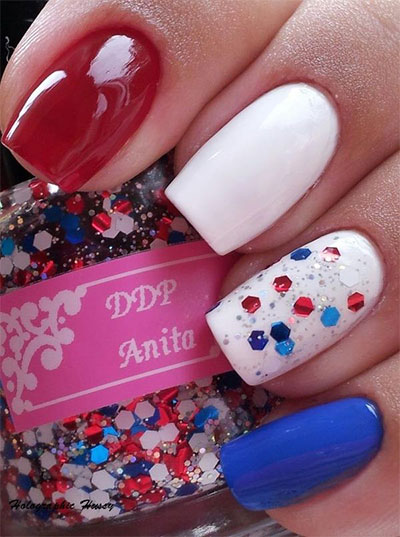 A small amount of confetti can take your manicure to the next – and more festive – level. Just pick an accent nail and commit!