If you want to create a totally new look for your hair, the braided hairstyles should definitely top the list. They have a wide range of types and styles and are always a best way to deal with long hair. You can create any patterns you like using the braided strands. For fine hair, a colorful ribbon or a silk scarf can be weaved in to boost the volume. Take a look at 28 fancy braided hairstyles for long hair 2016 in this post and draw some inspirations!
Stylish Braided Hairstyle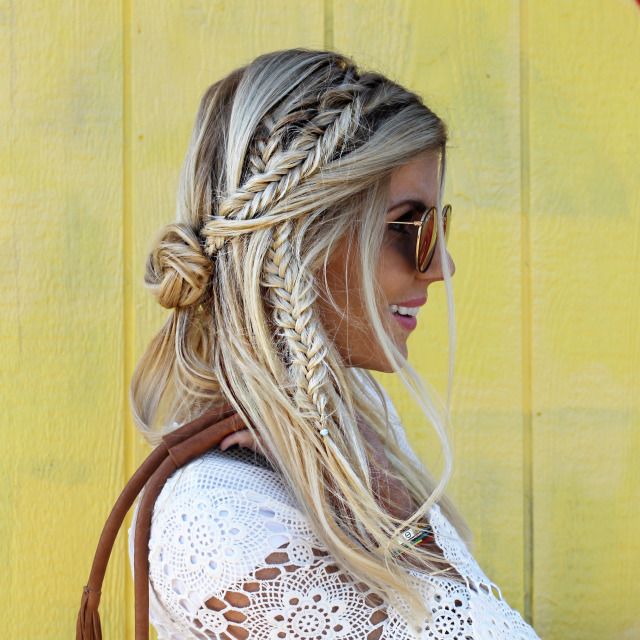 Braided hairstyles are absolutely cool to create a stylish street look for girls. They can give more details and textures to your long hair.
Braided Hairstyles for Long Hair

Are you in need of a fancy hairstyle to update your look? Try different types of braids on your soft, long tresses and you will be satisfied with the final style.
Braided Ponytail Hairstyle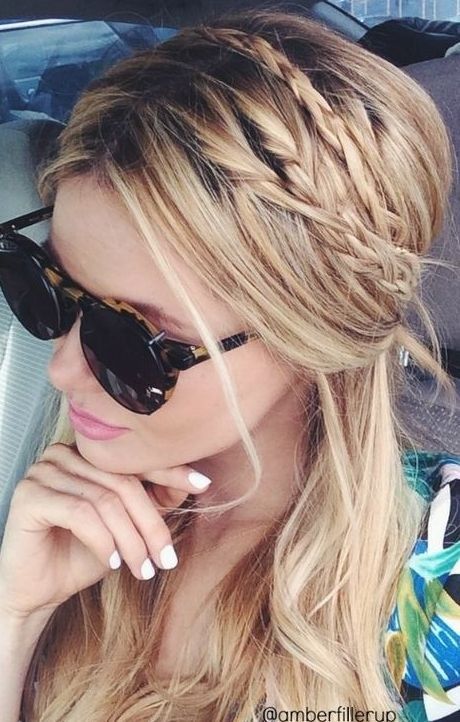 Braided ponytails are great for summer hairstyles. Style the front layers into two or three tiny braids into your long side bangs.
Messy Updo with Braid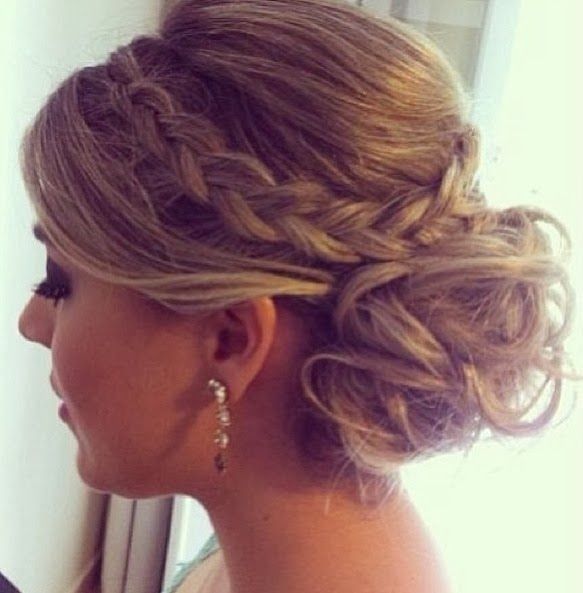 You can always wear a messy updo for your casual everyday look. This time, you can make a delicate braid above the adorable bun.
Braided Ponytail Hairstyle with Headband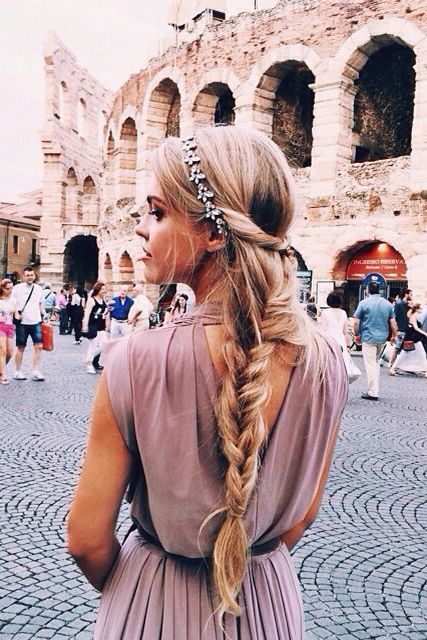 The braided ponytail will look even more attractive with an embellished headband across the head. It also gives a better control to short layers for your hairstyle.
Long Hairstyle with Braid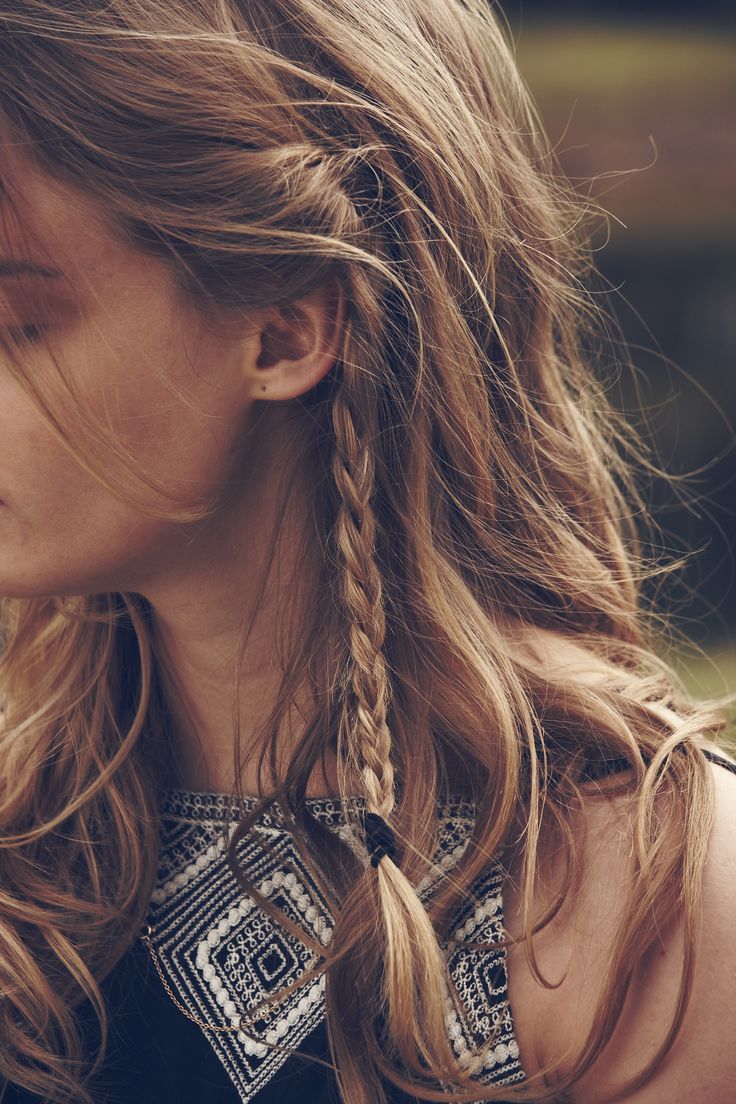 Small braids can be a great compliment to any hairstyle. Set them above the ear and they will produce a beautiful profile for you.
Simple Ponytail with Braid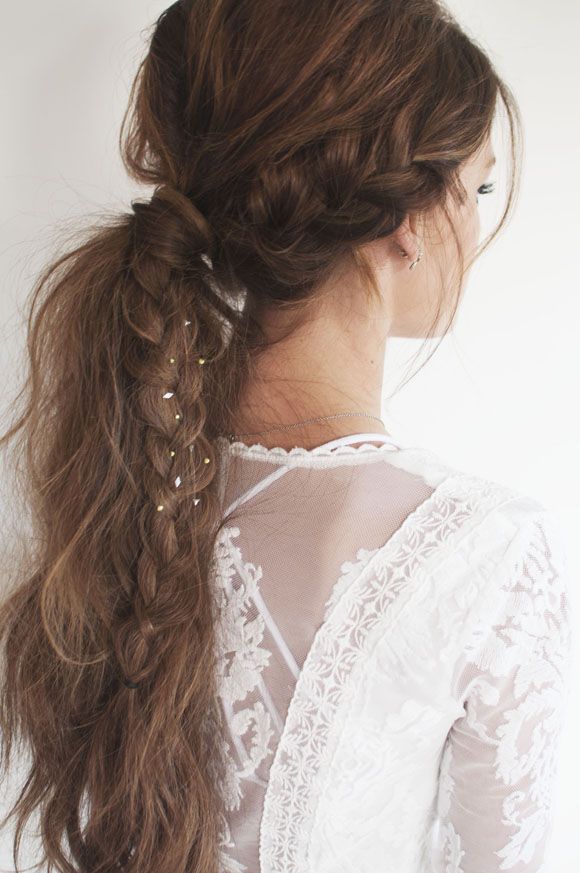 With a proper design, the simple ponytail can also work for your wedding look. The elaborate braid at the side gives much glamour and elegance to this style.
Messy Bun Hairstyle with Braid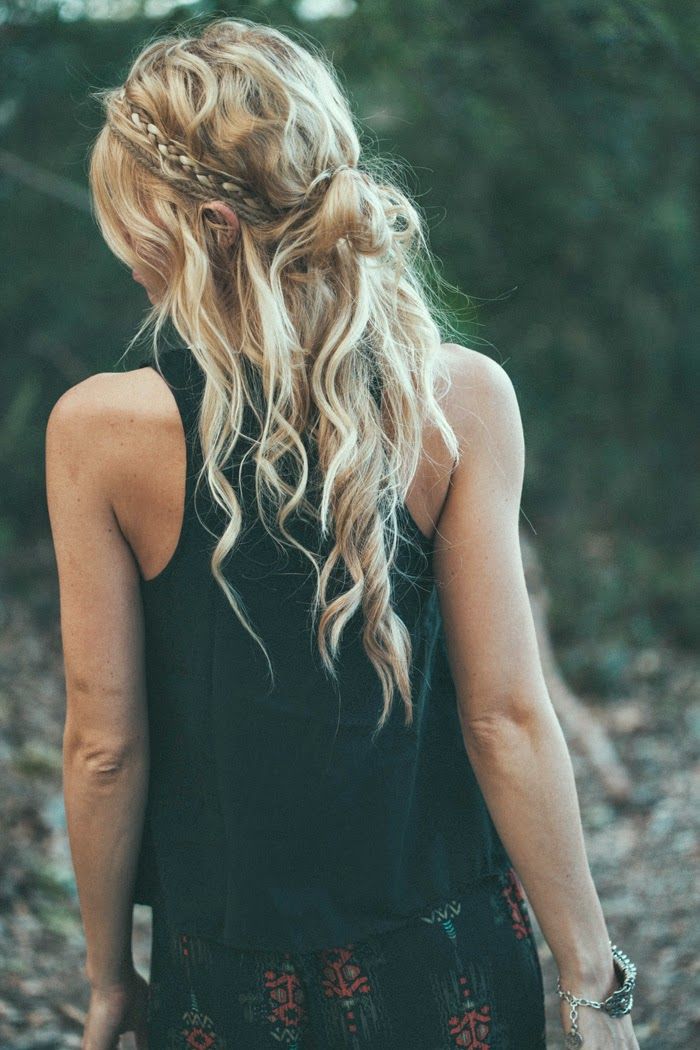 Messy half buns are being an ideal option to make a contemporary casual look for young girls. It looks extremely trendy when created on lightly wavy hair.
Messy Bun Hairstyle with Braid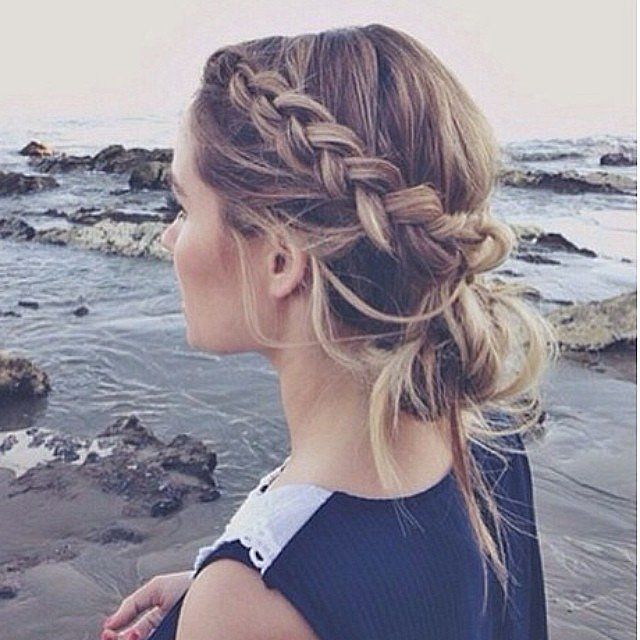 It is totally stunning to make a Dutch braid for your messy bun hairstyle, which creates a wonderful frame around the head.
Braided Bun Hairstyle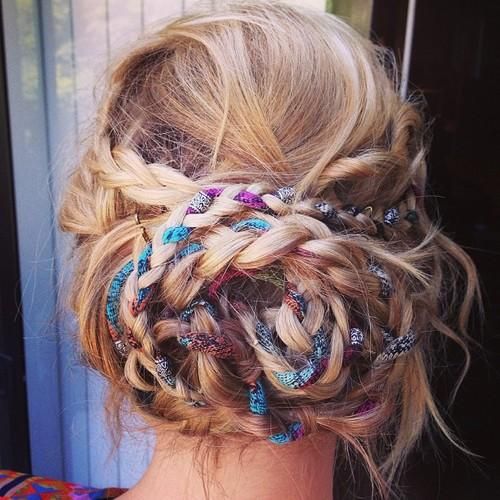 This messy bun hairstyle appears very special with all those colorful fabrics weaved in with the strands. It won't be too difficult to create for girls as it seems.
Messy Braid Ponytail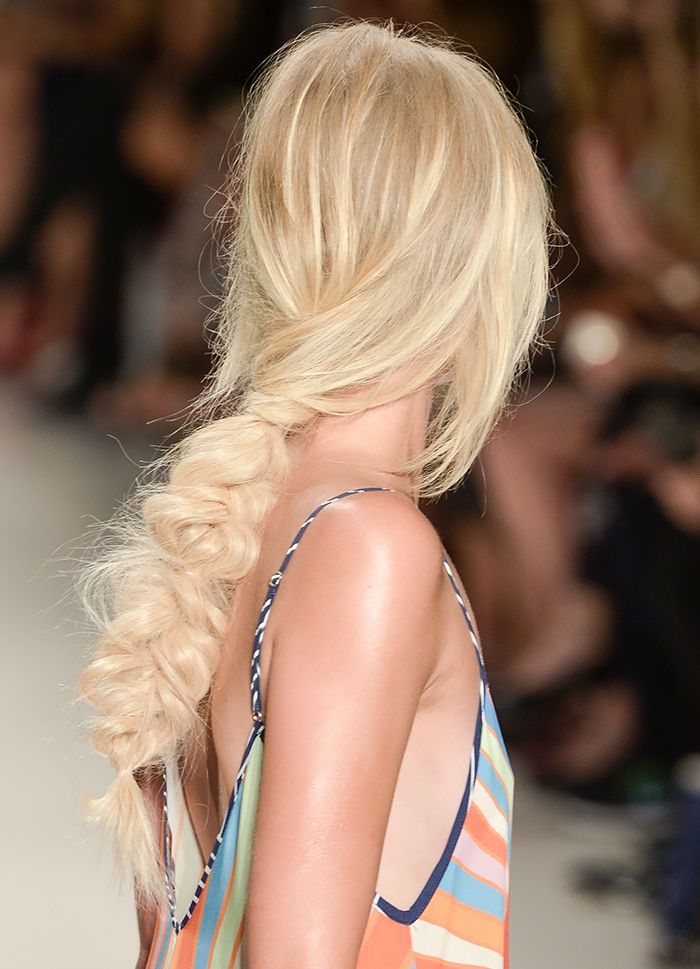 Thanks to the hair designers, braided ponytails have never been so varied and creative like this year. It is super cute to make this ponytail hairstyle look like bubbles by loosening up the strands.
Braided Half Up Half Down Hairstyle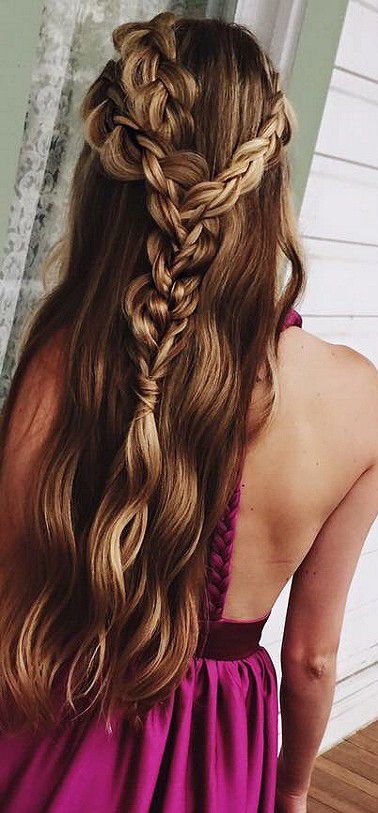 One flattering way to deal with the very long hair is to create a braided crown or one long plait with the top layers. At last, you can arrange it in a special pattern of your very own design.
Lacey Braid Hairstyle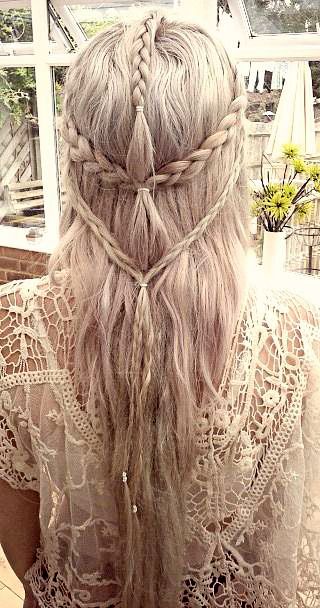 This braided hairstyle looks really amazing with a beautiful lacey pattern over the head. Shattered layers have been able to give a natural and casual vibe to the whole style.
Loose Braid Ponytail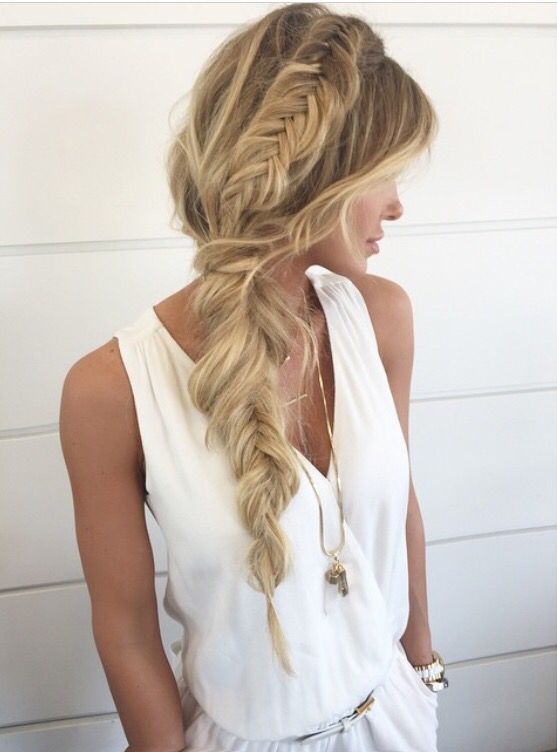 Side braided hairstyles are one of the hottest trends for women this year. They own a chunky, voluminous shape and pulled-out strands all over.
Braided Updo Hairstyle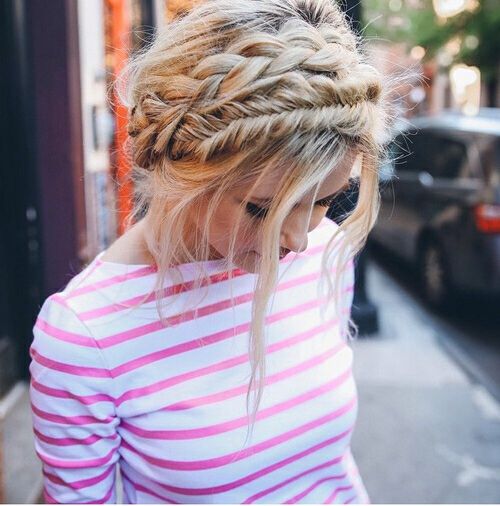 There's nothing more inviting than a fishtail braid updo hairstyle for pretty girls. The long front layers are being set free to fall around the face.
Braided Half Up Hairdo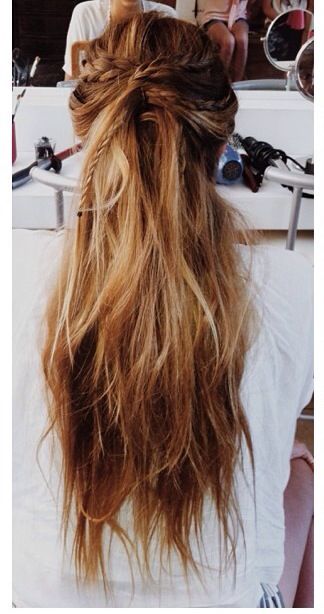 Girls will have an endless ways to create a braided hairstyle. For today, you can make small braids at two sides and join them at the crown for a criss cross pattern.
Hippie Braid Hairstyle TutorialI

Do you want to create a hippie style for your summer look? I suppose braids will do you a great favor and you can make three plaits at the sides and back.
Messy Braid Ponytail Hairstyle

The messy braid ponytail has always been a good option for a relaxed beach look. Pull out some strands to create a comfy and casual vibe.
Fishtail Braid Ponytail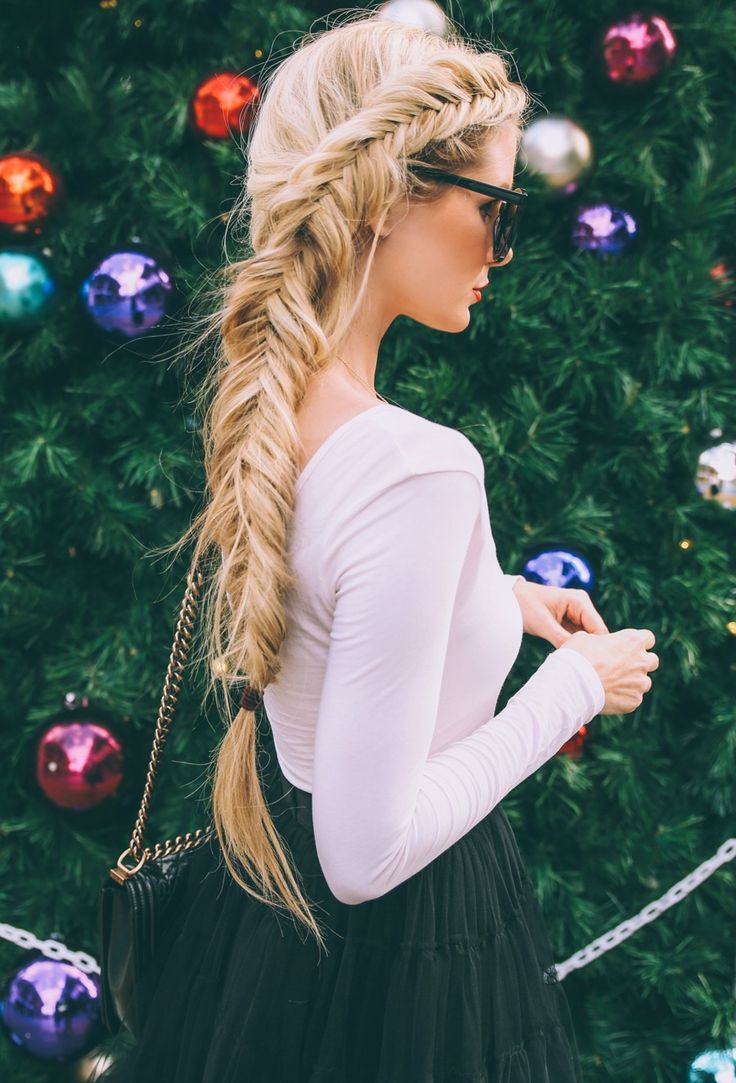 The chunky fishtail side braid hairstyle is one of the hottest looks this season. It has a flattering voluminous shape and feathery tips in the body.
Hippie Braid Hairstyle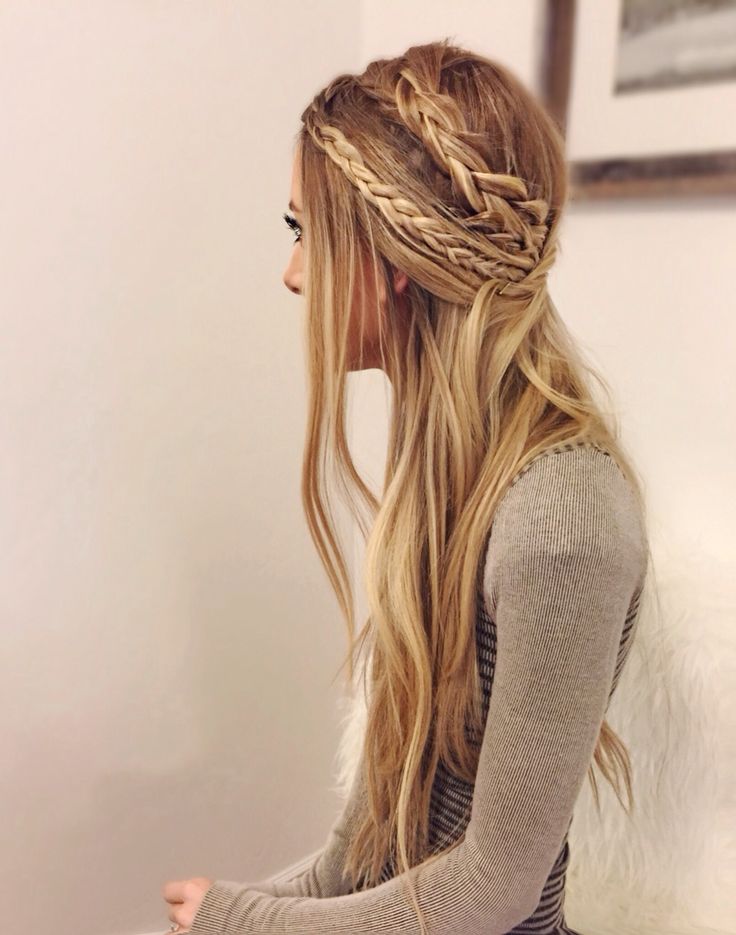 It will make an extraordinary look to wear different types of braids on your head. Pin them in place with a few hairclips at the back.
Messy Segmented Ponytail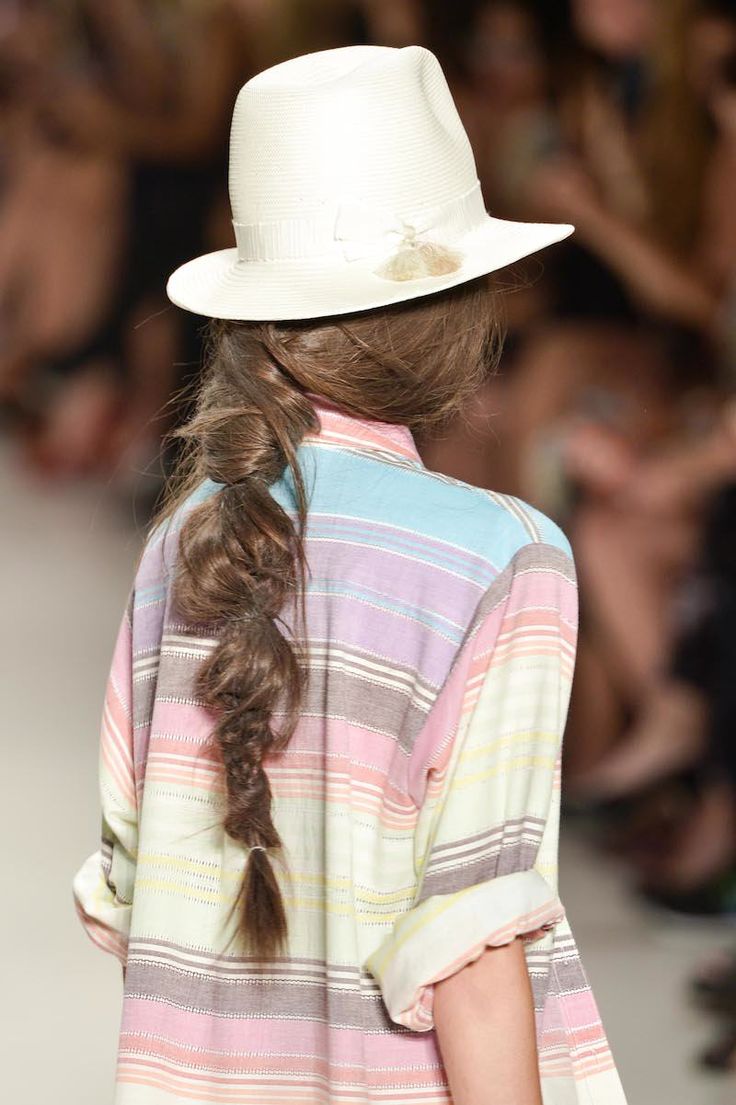 We can always get some exciting inspirations from the runways. The ponytail will have a wide range of styles and looks that you've never imagined.
Braided Half Updo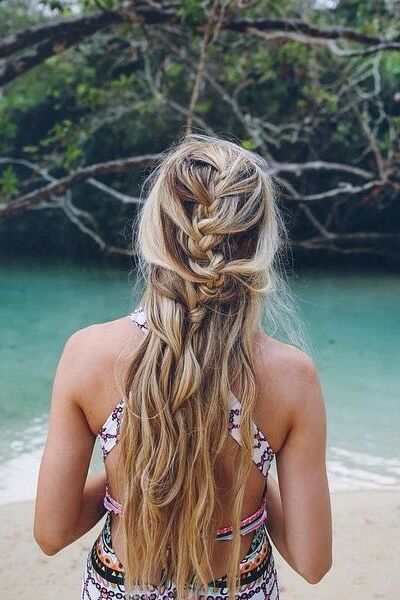 Another fresh idea to have the braided hairstyle is to create a braided half updo, which will produce loads of elegance and grace for your hair.