Every season, new styles climb their way to the top of the trend charts. Some of these styles are brand new, while others are familiar, tried-and-true trends that have circled their way back into high fashion. Trends change in the blink of an eye, and many fashion lovers wait eagerly for new runway shows to catch a glimpse of the upcoming season's high fashion-approved styles.
Unfortunately, the looks you see on the runway every season are not always easy to replicate in your everyday life. Runway models and celebrities tend to show off the boldest, most over-the-top versions of new styles. While these styles provide inspiration for the hottest trends of the season, they're often a little too out-there for you to comfortably wear to work or the grocery store. That doesn't mean you have to give up on rocking coveted daring styles yourself. With a little bit of creativity, you can master the boldest beauty trends of this year and fit them seamlessly into the rest of your everyday wear.
1. Claw Clips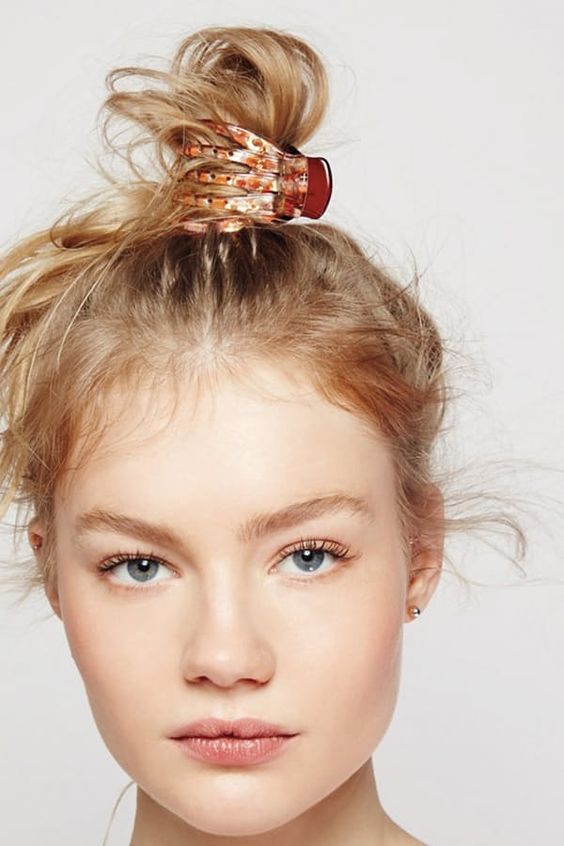 Say hello to trendy lazy hair days with high-fashion claw clips. Giant claw clips first gained popularity in the 1980s before eventually falling out of fashion. Now, they're back in style and just as easy as ever. Twist all of your hair up at the base of your neck and secure it with a claw clip for a polished, office-ready style. For a more casual, carefree look, clasp only the top half of your hair up in a clip and leave the bottom layers free.
Claw clips aren't the only bold hair accessory making a comeback this season. Gilded clasps, bejeweled clips, floral headpieces, and other out-there hair adornments have staked their claim at the top of the trend charts. If you choose to rock a bold or bedazzled hair accessory, keep your hairstyle simple. However, make sure to add some texture to your style to help balance out the bulkiness of your headpiece.
2. Underliner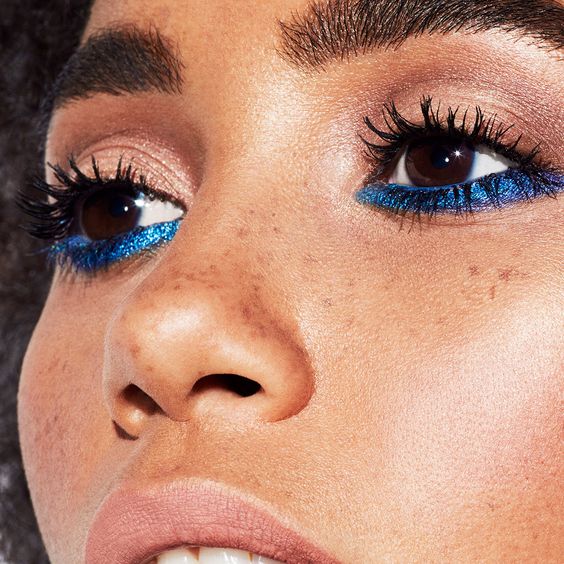 As its name suggests, underliner involves underlining your eyes and nixing any top liner. To pull off this bold eyeliner technique, use a chubby liner pencil to draw a thick, straight line along your bottom lash line. Smudge your liner slightly around the edges to tone down its harsh finish. Use a pencil in a shade of blue, pink, or purple instead of standard black or brown to add a stand-out pop of color to your look.
If you really want to make a bold statement with your underliner, keep the rest of your makeup look simple and polished. Opt for light foundation or tinted moisturizer, minimal contour, and clear lip gloss. Nix any other eye makeup entirely except for a light coat of mascara. This simplicity creates contrast that helps your underliner stand out more clearly.
3. Microneedling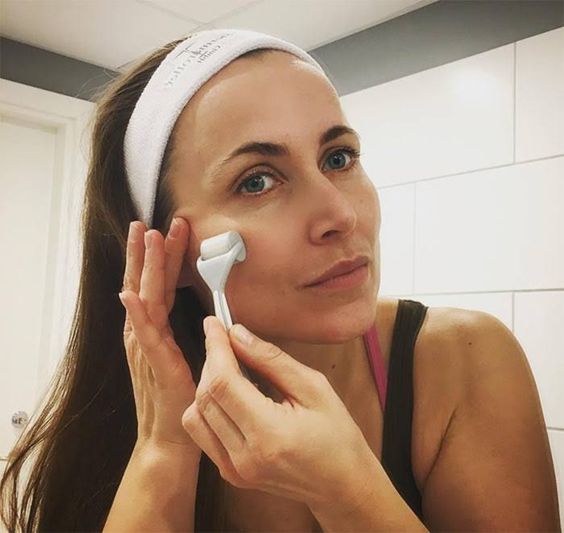 Microneedling is an innovative skincare technique that involves poking tiny, invisible holes in your skin using a special facial roller. This might sound a bit extreme, but it's actually a very effective treatment that is fast, simple, inexpensive, and virtually painless. All you have to do is gently massage the roller up and down your face about once a week. This process triggers your skin to produce more collagen in an attempt to heal the tiny puncture wounds the roller creates.
This increased collagen production helps repair visible skin damage, including wrinkles, fine lines, acne scars, and active breakouts. If you have visible signs of aging or lasting blemishes that just won't go away, microneedling is likely the beauty trend of the season that will give you the boldest results in the best way.
If you want to find out more about this wonderful procedure, we would recommend you to check: A Complete Guide to Microneedling at Home. This is a great article published by DermRollers, the number one skin needling tool, that discusses everything about Microneedling, it's benefits and how you can choose the right product for it.
4. Garden Eyebrows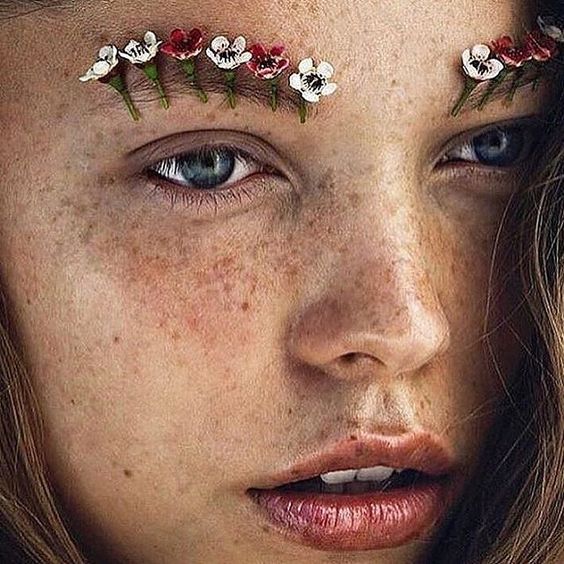 Celebrate your naturally thick eyebrows with this creative brow look that's perfect for springtime. Garden brows are a trend that has been shown off by beauty influencers from popular vloggers to runway models.You can literally create a garden with your eyebrows using nothing but colorful eyeliner and an eyeshadow palette.
Start by using an eyeshadow brush to apply green loose powder eyeshadow over your brows. Don't worry about combing or gelling your brow hairs; the more unruly they are, the more bush-like they look. If you want to tone down this look for everyday wear, nix the green eyeshadow. Instead, use colorful eyeliner and eyeshadow to outline areas of your brow with tiny flowers for a pretty, boho look.
5. Pops of Peacock
This season, try taking a page from the fashion book of nature's most majestic bird. Peacock-inspired fashion is currently topping trend charts. The same shades of green and blue that make peacocks stand out in the natural world also create gorgeous contrast against any skin tone.
Incorporate the peacock trend into your own looks with bold pops of green and blue. Try swiping matte jade eyeshadow over your lids for an elegant monochromatic finish.  Or, create a modern look with geometric eye makeup using bold metallic blue liner.
6. Jeweled Brows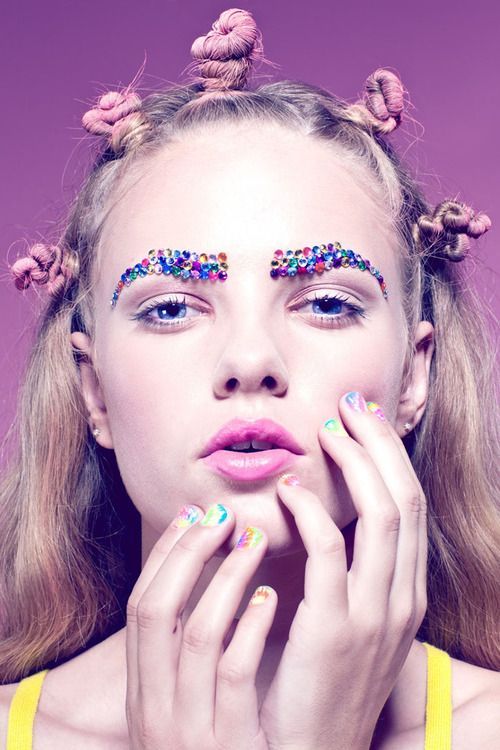 Garden brows aren't the only creative brow trend making headlines this season. Bedazzle your brows to join in on the new jeweled brow trend and create the perfect flashy, feminine look for the upcoming festival season.
Attaining the jeweled brow look is very simple. Just pick out some rhinestones or craft jewels that fit over your brow . Prime and smooth your brows by taming them with clear brow gel. Then, use a small amount of standard eyelash adhesive to adhere the jewels to your brows. Glue the jewels in a pattern that mimics the natural shape of your eyebrows. Create a less over-the-top look for everyday wear by gluing just one jewel to your brows' arches or tails.
7. Unicorn Glow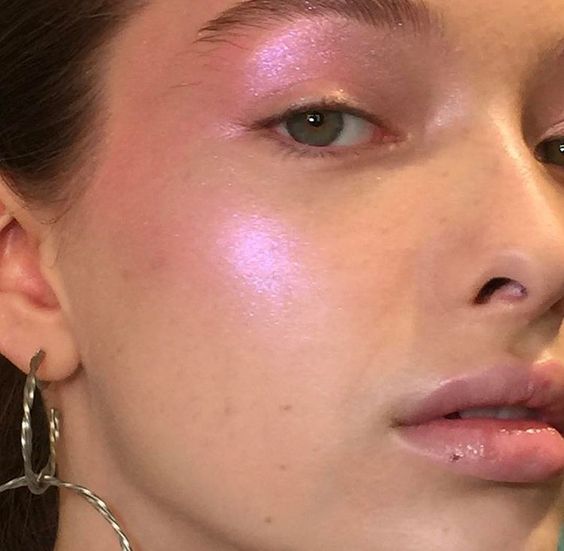 Take your highlighter a step further this season with a mythical glow reminiscent of fairytales and magical winged horses. Create a unicorn glow with holographic highlighter that gives off a metallic glow and flashes different colors at different angles.
Blending is key when it comes to holographic highlighter. Apply the highlighter over your cheekbones, in the inner corners of your eyes, and underneath your brows. Use a damp makeup sponge to blend the product into your skin until no harsh outlines remain for a seamless glow that looks both natural and otherworldly at the same time.
Don't fall behind the ever-changing trend tide this season. Show off your style and sense of adventure by trying out some of the boldest current beauty trends as a part of your own everyday looks.