The French manicure is a timeless style that has been around for decades now. Jeff Pink, founder of nail polish and treatment brand Orly was the first to coin the term in 1978. After the initial craze, the classic French manicure experienced major setbacks and comebacks over the years. The look was even considered as tacky and outdated for a while before celebrities brought it back in the spotlight in 2019. The classic French manicure involves natural nails and white tips, covered with a clear, glossy nail polish. This technique enhances the nails' shape and length while looking sophisticated and natural. For nail enthusiasts, however, it can get pretty boring. So, you're a fan of the aesthetic, but want to try something chic and modern? Take a look at these fresh takes of the French manicure that are perfect for summer.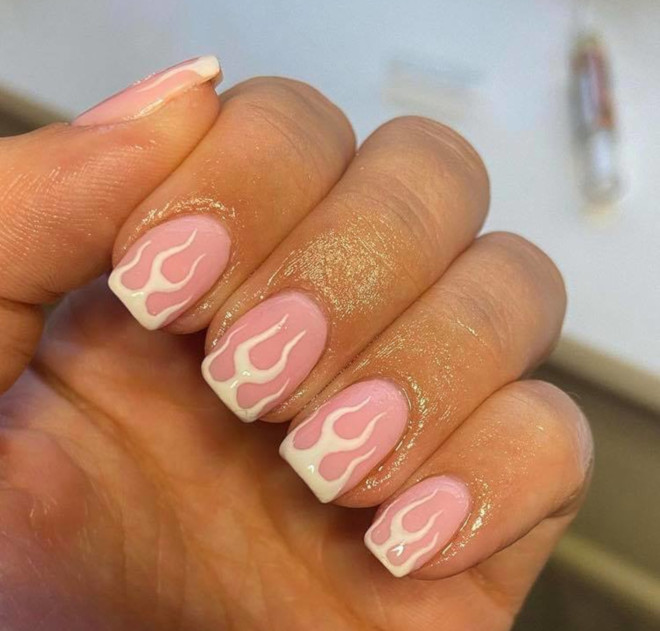 This fiery take on the French manicure relies on the original color palette but gives a playful vibe to the otherwise classy look. If you want something more vibrant, you can opt for a loud neon color.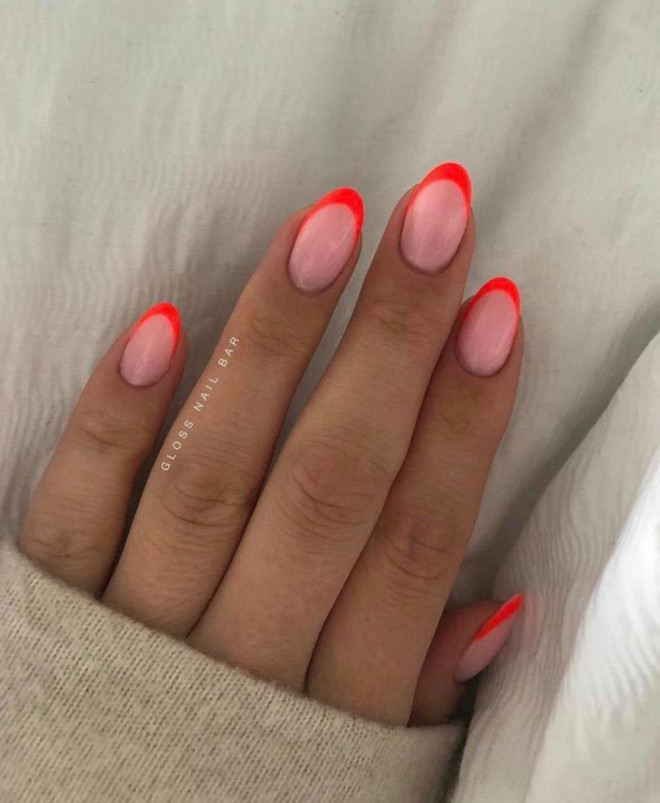 Spice things up for summer with bright neon tips. Use a warmer base color to add summer vibes to the look. A subtle peachy tone can make a good replacement for the classic flesh color, without being too loud.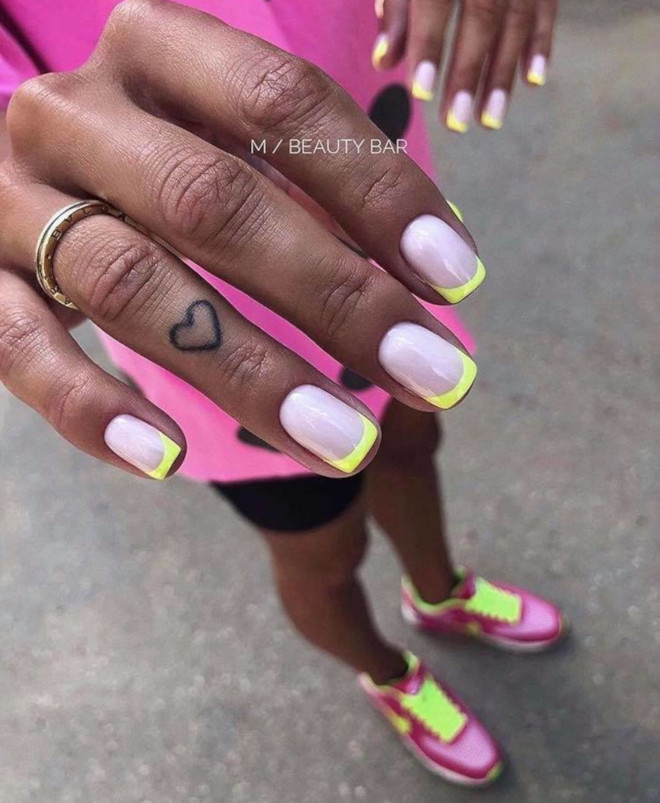 Here is another trending french manicure design that will brighten up your look. The color combination creates soft, yet impactful contrast. If you want something more dramatic, rely on the color block aesthetic for a statement look.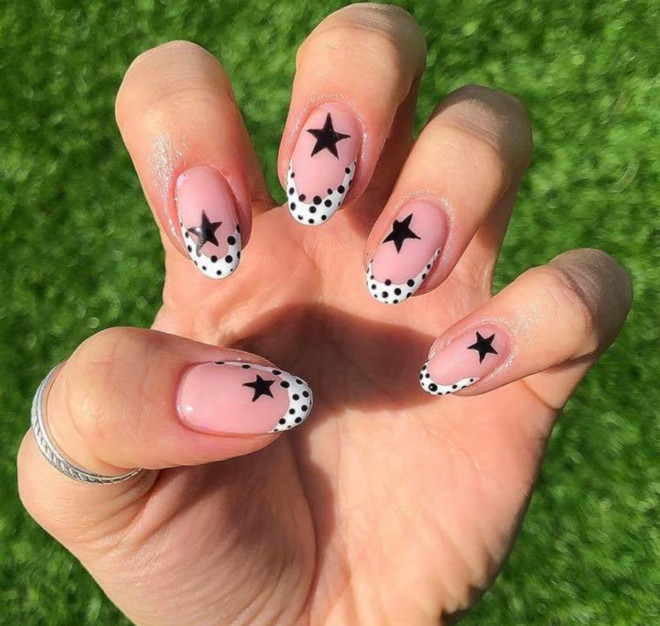 This fun nail design strips off the French manicure of its serious, minimalistic aesthetic. The stars and the dots make a cool addition you can recreate by yourself.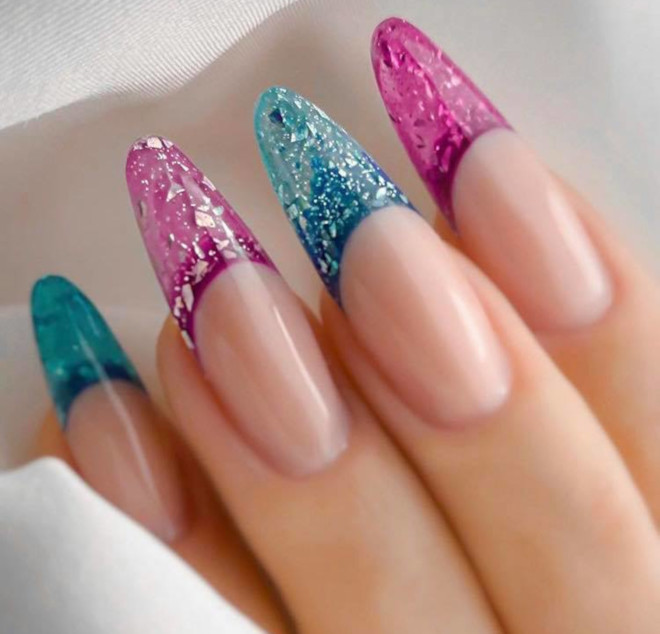 With the rise of the '90s, jelly nails made a huge comeback. You can use the french manicure aesthetic to recreate this retro look.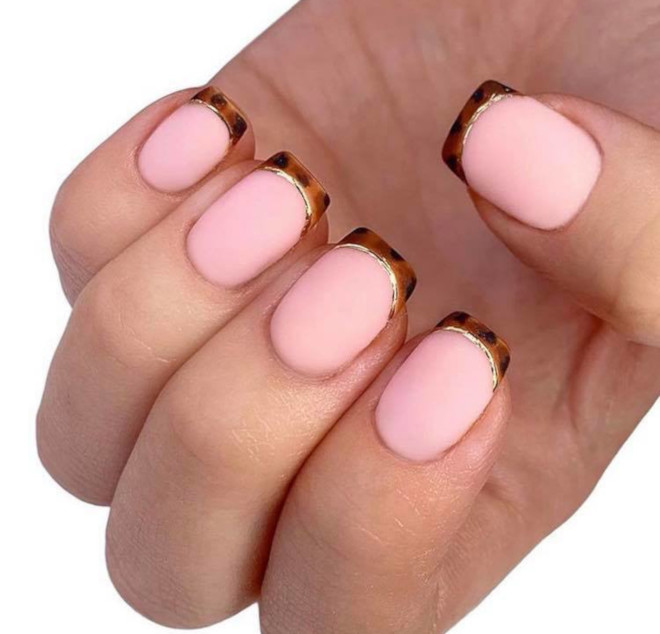 Tortoiseshell nails are another popular nail trend that's been all over Instagram. You can give your tips an Animalia makeover, nailing a classy, yet eye-catching look.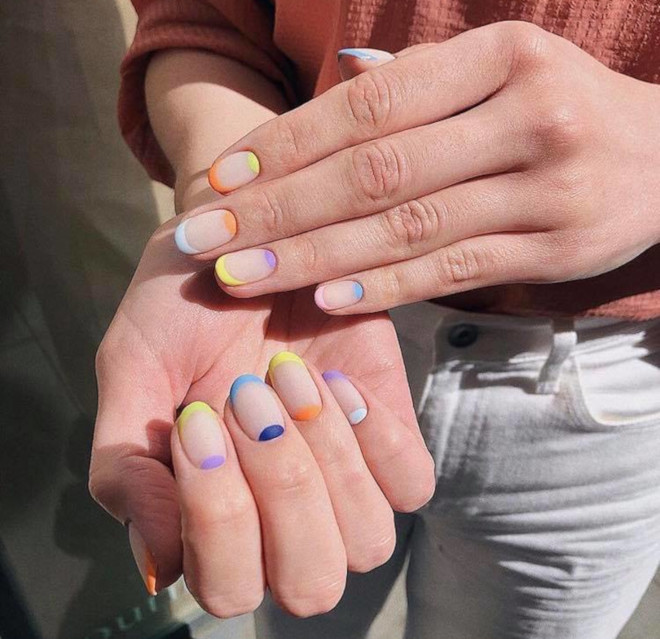 This multi-toned French manicure is perfect for summer. The pastel color mix gives a special charm to this timeless aesthetic.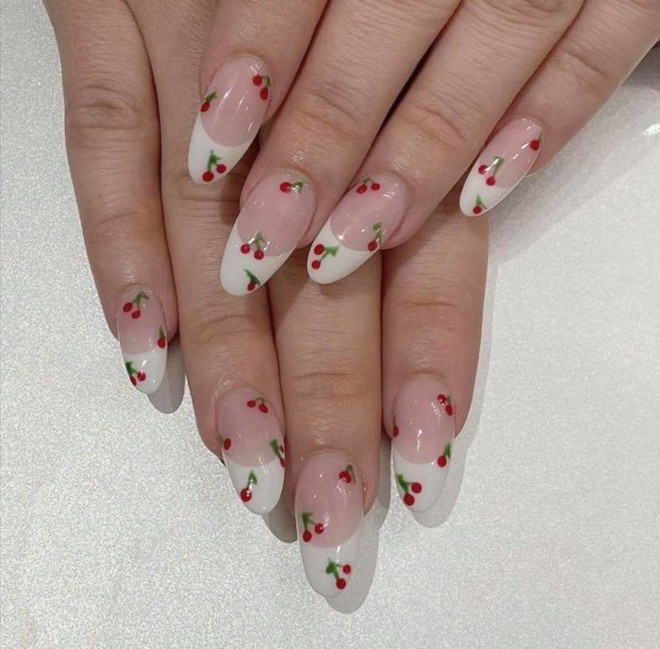 Give your French manicure a summer makeover with a fruity design. With a bit of patience and precise tools, you can even recreate this fun nail art at home.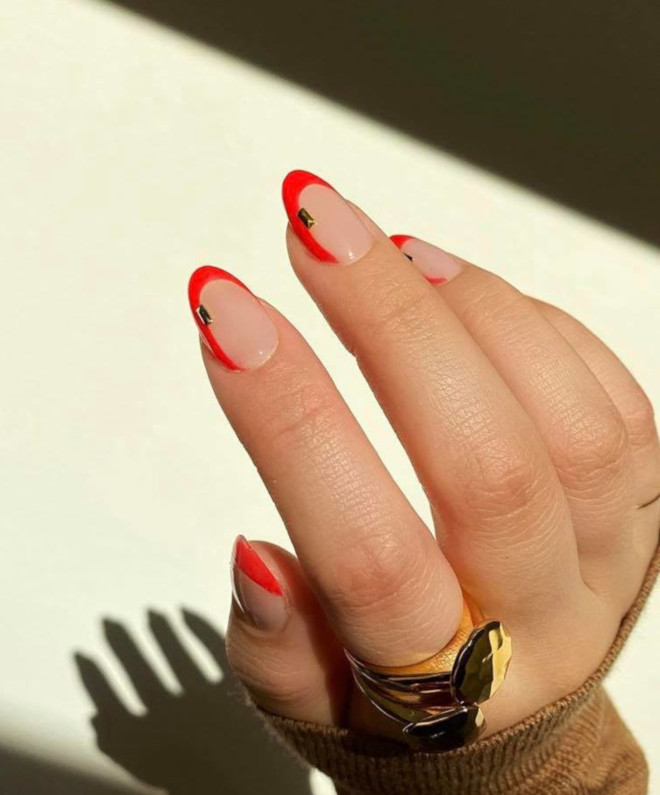 This minimalistic, yet impactful French design will level up your summer style. Choose a vibrant color to make your nails stand out.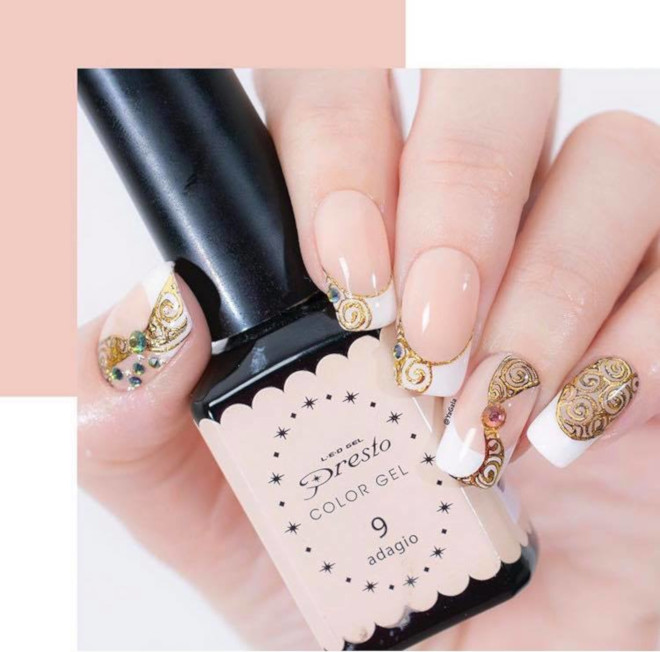 This delicate take on the classic French manicure would make a great addition to an elegant outfit.