Following in the footsteps of the unicorn beauty craze–think rainbow highlighter, sparkly pink lip gloss, and holographic nail polish–the newest mythical creature-inspired beauty trend is mermaid lashes. These whimsical lash extensions are available in beautiful bright colors that conjure imagery of the ocean and the beauty of mythical mermaids.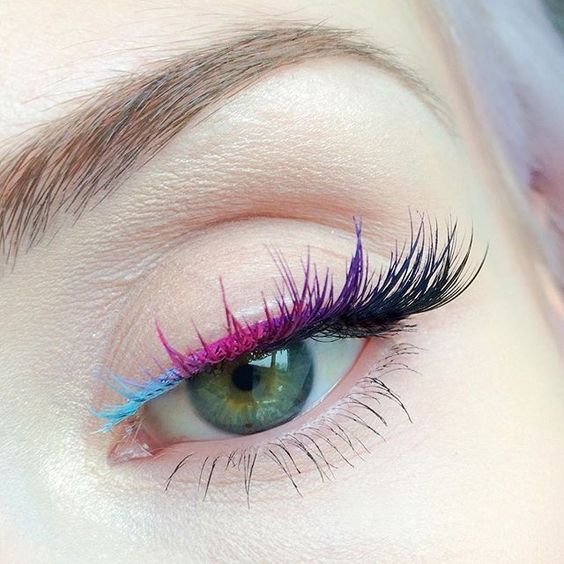 Mermaid lashes started on the runway, but they're not just for supermodels or celebs anymore. You can rock mermaid lashes yourself with traditional semi-permanent mermaid lash extensions or glue-on false lashes, depending on how long you want to rock the mermaid look.
1. Choose Your Color Carefully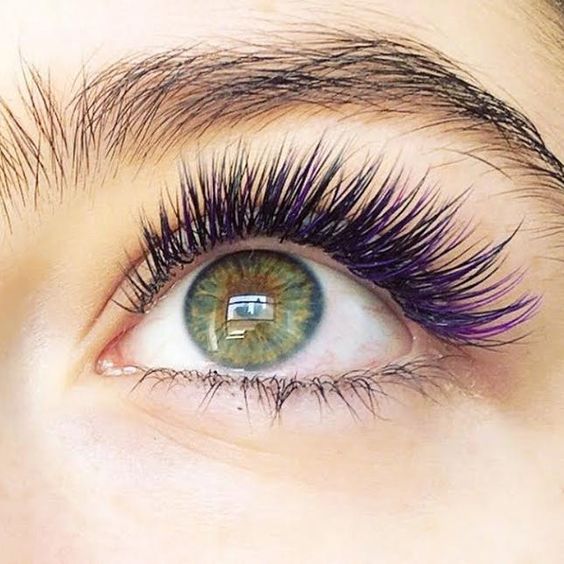 The whole point of mermaid lashes is to add a pop of color to your eyes. Traditional mermaid lashes feature multiple colors–usually purple, pink, green, and blue–to create an eye-catching, mystical look. However, you can choose any one of these colors–or all of them–depending on the lash look you have in mind.
If you decide to stray away from the rainbow route and stick to just one color, try to pick a shade that complements your natural coloring. If you have any amount of basic beauty knowledge, you probably already know that your eyeshadow and eyeliner can enhance the color of your eyes if you choose the right shades. Mermaid lashes can have the same effect. Pink lashes brighten green eyes. Purple and green bring out the depth in blue eyes, and blue highlights the color in brown eyes.
2. Go Semi-Permanent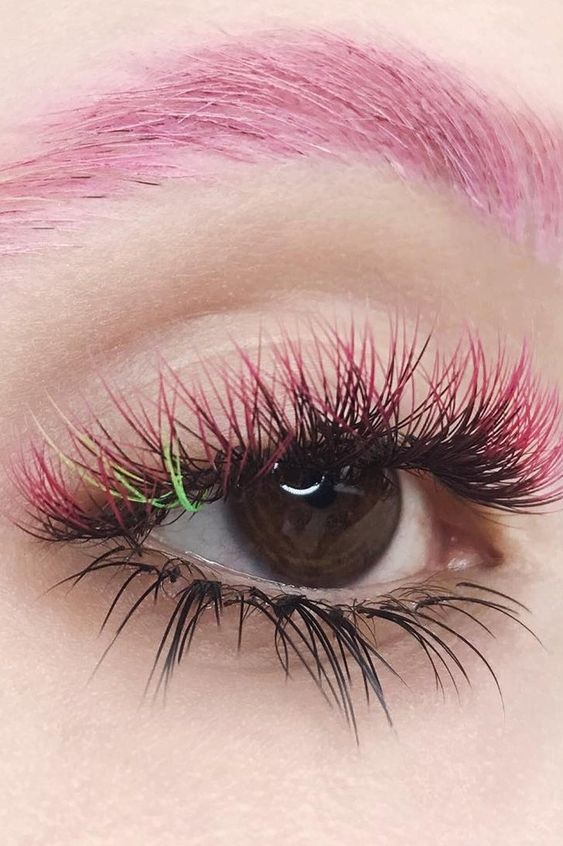 Semi-permanent mermaid lash extensions keep mermaid-inspired color in your lashes for up to five weeks. These lash extensions aren't exactly inexpensive. One set of lashes can cost anywhere from $150 to $500.
The price is steep, but the results are a gorgeous, long-wearing set of colorful lashes that blend so naturally with your natural lashes that you might even have trouble convincing yourself you're not a mermaid. Expert lash technicians work with tiny, individual lashes–not strip lashes like regular falsies. They use a strong adhesive to carefully apply each lash along your lashline in a pattern that blends in effortlessly with your natural lashes. For mermaid lashes that look natural and last as long as possible, semi-permanent extensions are the way to go.
3. Keep it Temporary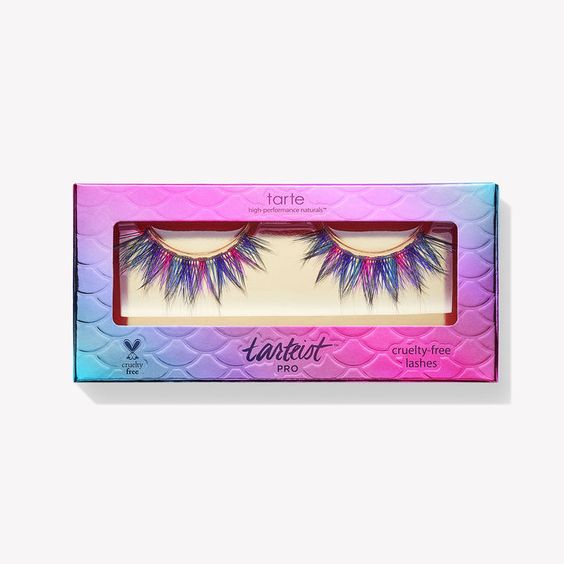 If you're wary of blending rainbow fringe into your lashes for weeks, pick up a pair of temporary lashes instead. Semi-permanent mermaid lash extensions are more popular and more common than glue-on false versions, but multiple makeup and beauty brands have released mermaid-inspired falsies as an alternative option since mermaid lashes have risen to the top of the trend charts.
Tarte Cosmetics offers mermaid lashes that blend bright purple, pink, blue, and green shades together in a multi-colored fringe. These temporary mermaid lashes are available for an affordable price. You can apply them just like any other falsies with a small amount of adhesive along your lash line.
If you don't find mermaid-inspired false lashes that are to your liking, you can DIY your own mermaid lash look. Just use colored mascara in purple, pink, green, or blue to tint your lashes for a subtle, wearable mermaid-inspired finish.