Red hair color ideas are going to be the most popular choice for women this year. From the rich copper, vivid tangerine and gorgeous crimson, you will always have one suitable shade to flatter your skin color. Red and copper highlights can work perfect for light to medium brown hair and bring them a warm and vibrant look. Scroll down this post to find out 28 hot red Hair color ideas and be ready to get dazzled!
Long Wavy Hairstyle with Red Highlights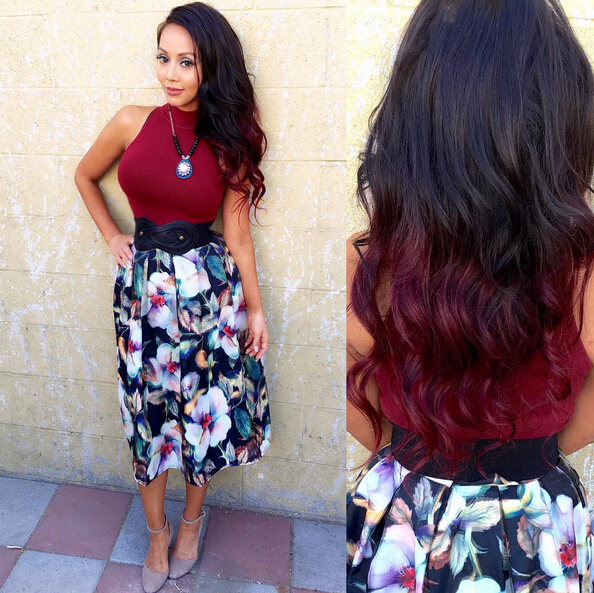 Red highlights can make your hair look strikingly hot through all the seasons. They can also be placed around the face to lighten up your complexion.
Long Wavy Hairstyle with Bangs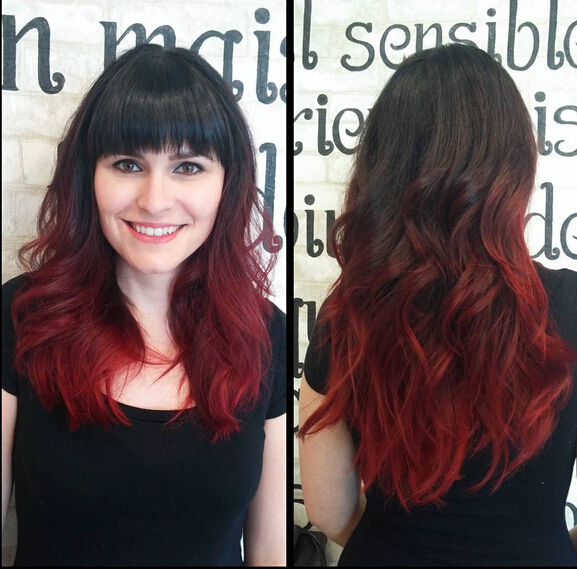 The gorgeous coppery-red color is really worth a good try. It will make your hair look like a master piece of art at the back.
Medium Straight Hairstyle for Red Hair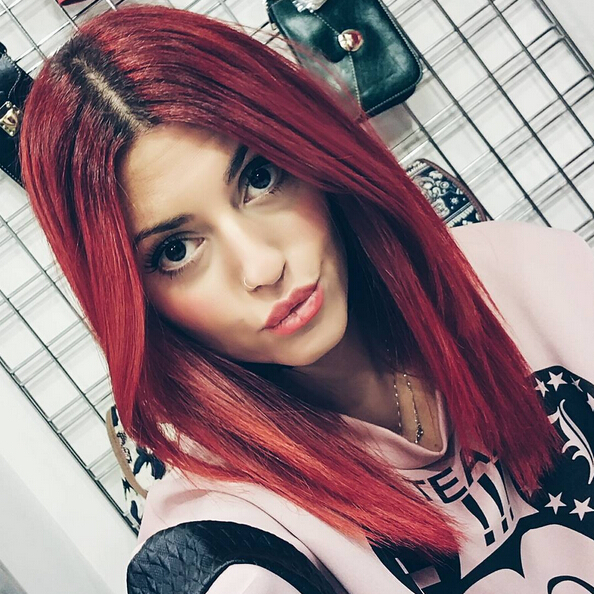 This medium straight hairstyle with blunt cut ends looks very cool and stylish, while the glorious red hair color adds a strong sense of femininity into it.
Long Wavy Hairstyle for Red Ombre Hair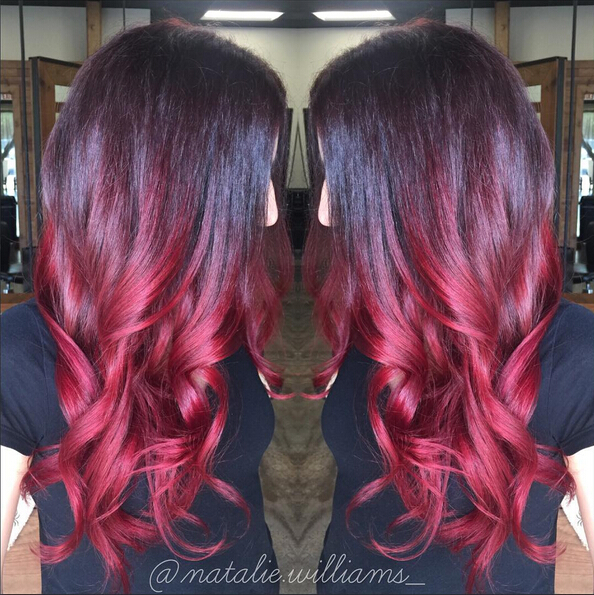 It is high time to give your hair a trendy ombre color this season. And the magnificent purplish-red shade should definitely top your list.
Long Wavy Hairstyle for Red Hair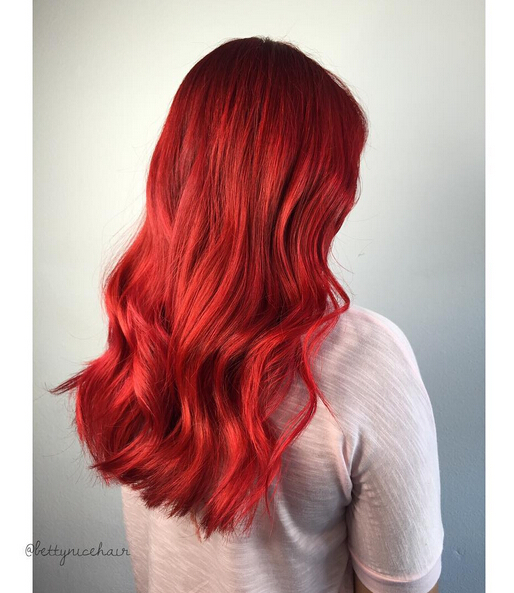 The warm copper shade is great for a winter hair look for women. You can safely pair it with all your neutral colored winter outfits.
Long Layered Hairstyle for Ombre Hair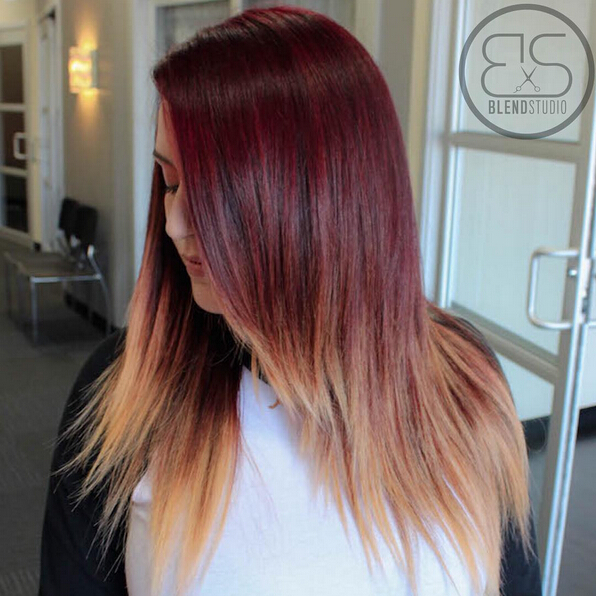 The red ombre color works just like a big bonus to this long layered straight hair. It will certainly draw you much attention when you walk on the street.
Long Straigth Red Ombre Hair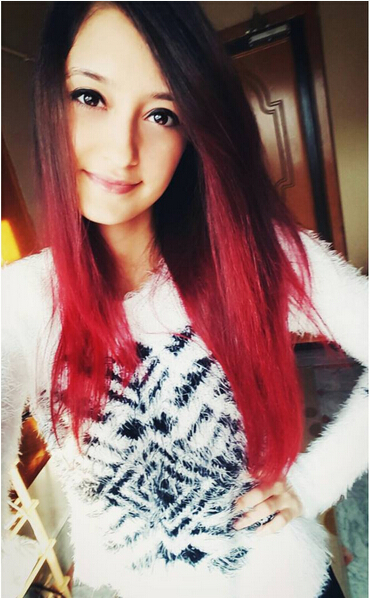 The long straight hairstyle will look prettier with a flash of red highlights. They can also help to create a better frame for your face.
Short Wavy Bob Hairstyle for Red Hair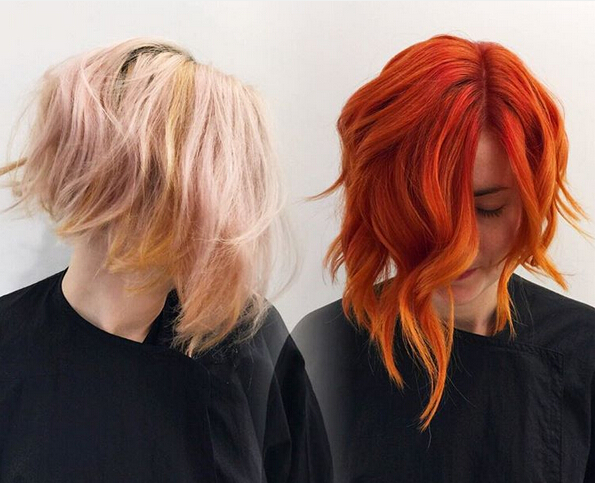 You will have the right to choose the color of your hair. But it seems that the red and pink ones look more noticeable and chic than with other colors.
Long Straigth Hairstyle for Orange Hair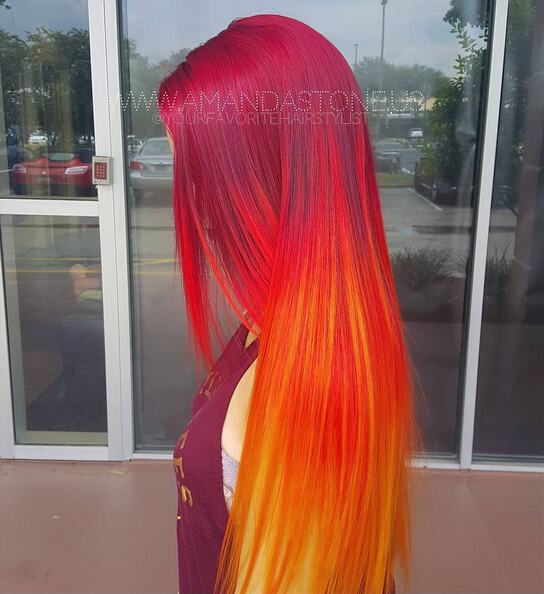 The hot red color is ideal for those girls who want to create an eye-catching look. It looks really stunning when changing into the warm orange shade at the ends.
Short Bob Haircut for Red Hair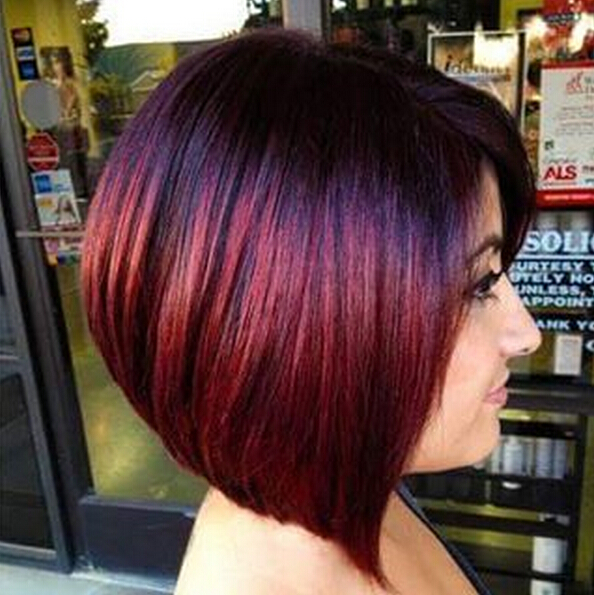 This short bob hairstyle looks very attractive with a hint of coppery-red color. It is a great alternative if you've got tired of the short pixie hair cut.
Long Straight Hairstyle for Red Hair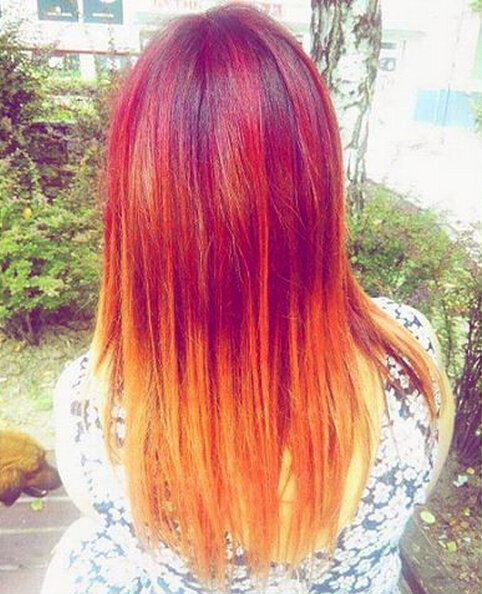 The red to orange ombre color can make a warm and subtle sun-kissed look to your hair. You can enhace this effect by adding some short layers.
Brown to Red Ombre Hair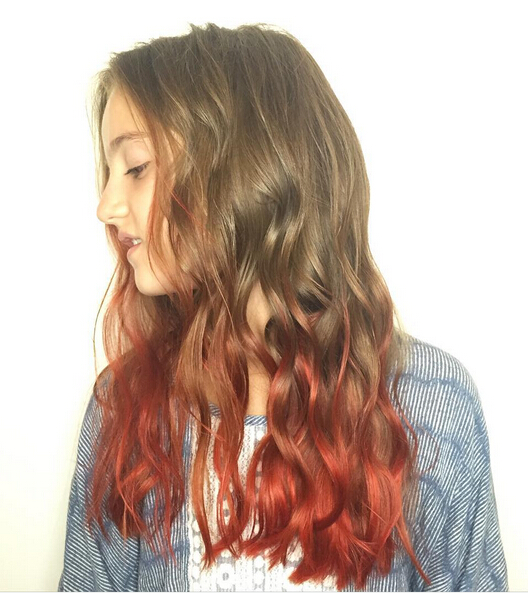 The newest trend for brown hair is to add some fabulous shade of red and copper colors. We are no long in use of the cool blond highlights any more.
Layered Straigth Hairstyle with Bangs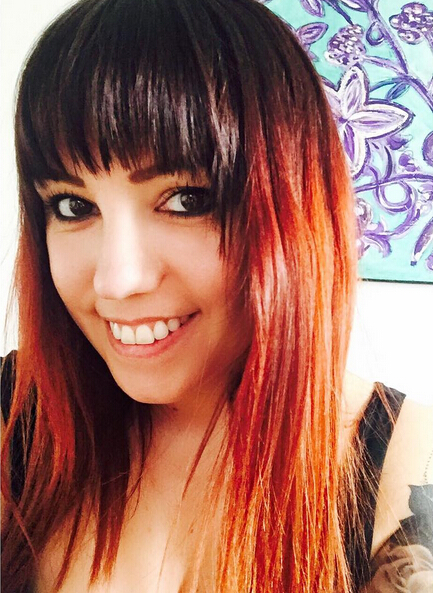 This long straight hairstyle with bangs shows very alluring with the soft red shade. It is definitely going to be a hot trend for girls this year.
Long Straight Hairstyle for Red Hair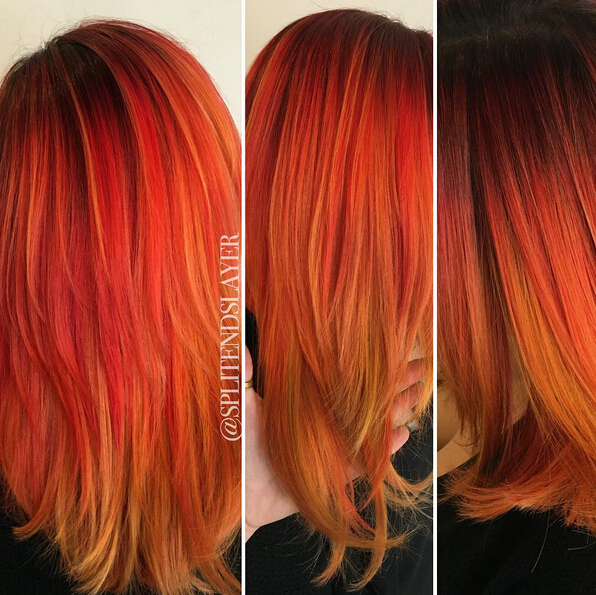 It is a good choice to style your long straight hair with a hot red color. Besides, add some warm orange lowlights into it for more styles.
Long Layered Hairstyle for Ombre Hair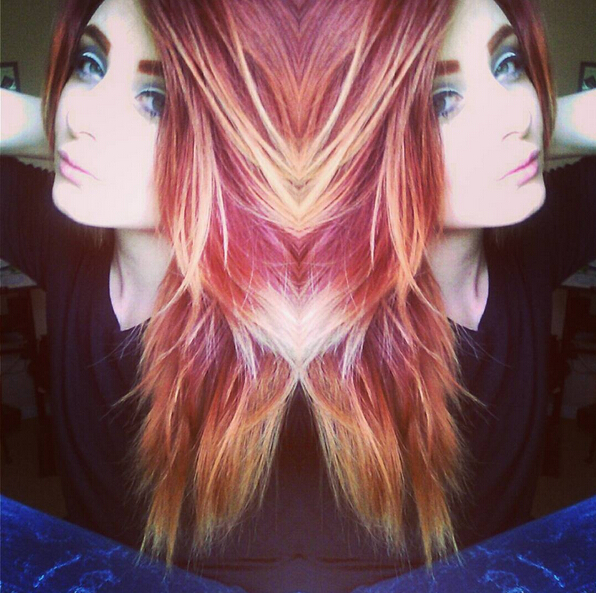 Planning to get a new look for your hair? I think you can first get started with a new hair color and the stunning red color will make you a trendy and popular look.
Medium Colored Hairstyles
The easiest way to spice up your medium hairstyle is to give it a brand-new hair color. The striking red shade is going to become a mainstream look this season.
Long Pink Wavy Hair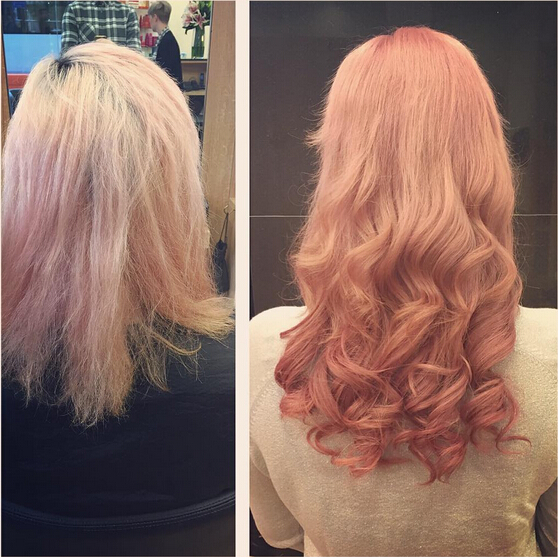 This hairstyle provides a good case of wearing pretty pink color for long curly hair. It appears more flattering with soft twists and flirty tips.
Long Wavy Red Hair
The striking red hair color can make a dramatic look for women. To complete the whole style, you can certainly pair it with a bold makeup.
Medium Wavy Bob Hairstyle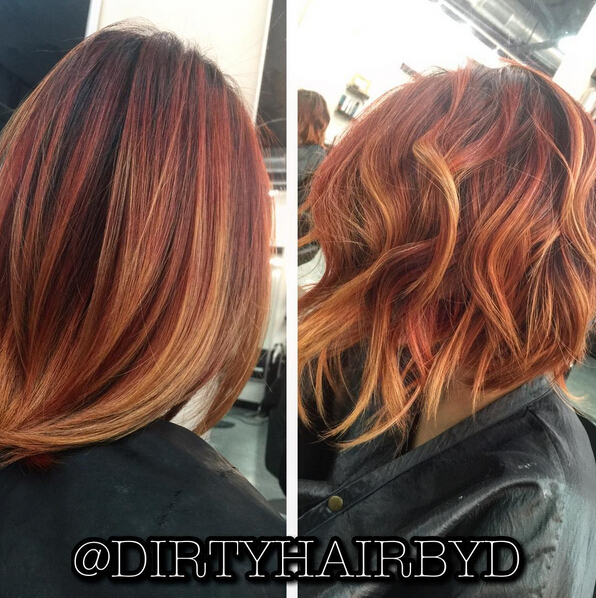 It is a trendy way to style your medium hair with loose beach waves this season. Define the final shape with your fingers for a slightly tousled finish.
Braided Long Blond Red Hair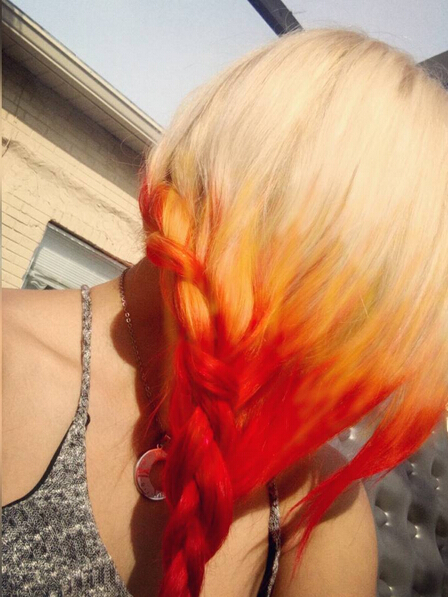 It also looks perfect to style the long red hair into a braid. The cool red part made a big contrast with the upper blond hair.
Long Wavy Hairstyle for Red Hair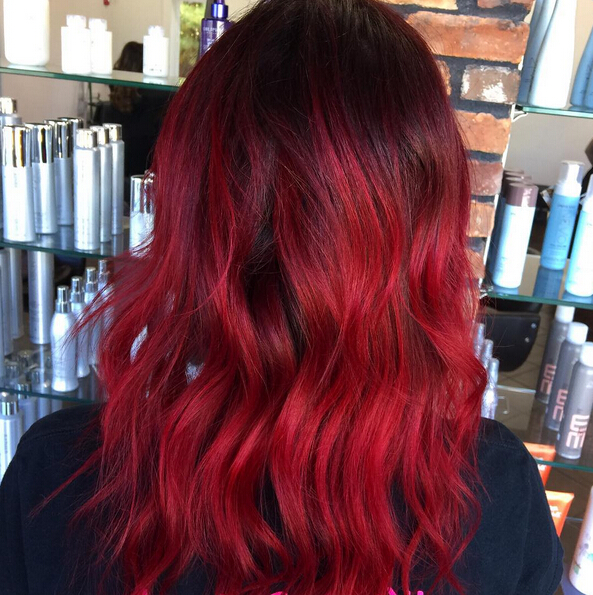 This long wavy hairstyle looks very glamorous in different shades of the red color. If you want an edgier look, you can style it with more choppy layers.
Messy Long Wavy Hairstyle for Red Hair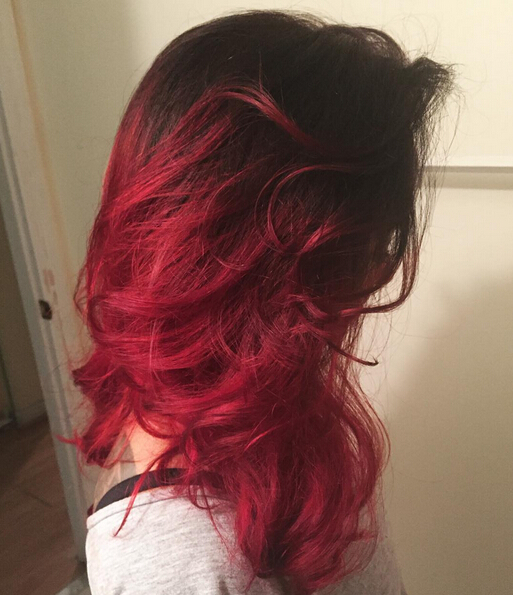 The long red ombre hair will look very charming for women. The soft, tousled tresses sit beautifully on her shoulders.
Long Curly Wavy Hairstyle for Red Hair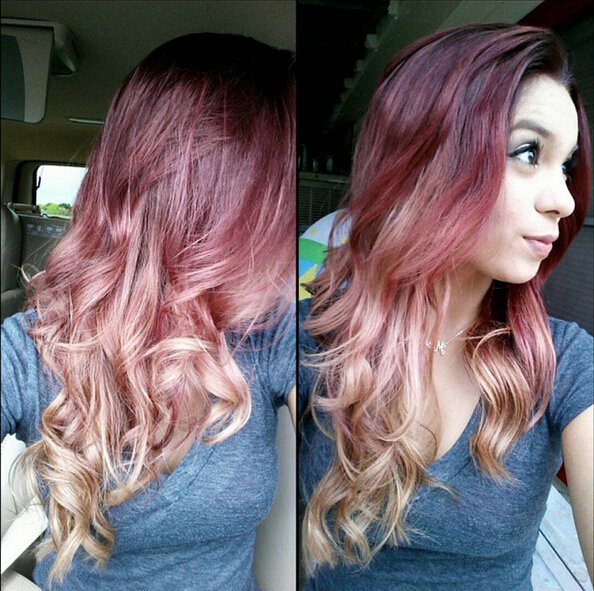 The pretty rosy-pink shade is a fashionable color to try this season. It matches well with the slightly curled layers at the bottom.
Long Beach Wavy Hairstyle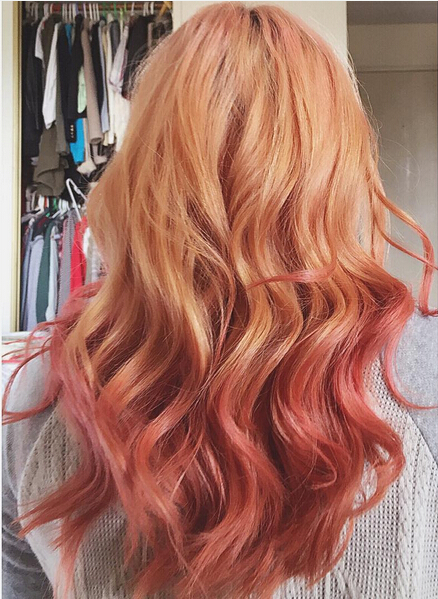 The long beach wavy hairstyle is ideal for a holiday look. At last, it is being greatly enhanced with a spot of red highlights at the hair ends.
Medium Wavy Hairstyle with Bangs
This medium haircut with blunt bangs reminds us of the glamorous retro style. The magic red ombre color is being perfectly placed around her face.
Long Wavy Hairstyle for Red Ombre Hair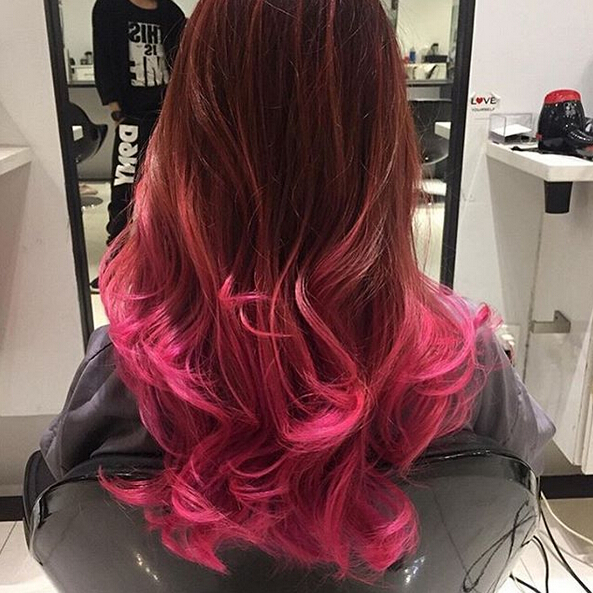 Red streaks can give more depth and dimension to your light to medium brown hair. They will also show off your own personality in a great way.