Halloween is only two weeks away! It is time for everyone to get ready to celebrate this fun holiday. Makeup, outfits, and nails are just a few of the things you have to think about to have the perfect costume. These fabulous nail art ideas are so innovative and cool that you'll want to try every single one.
Swipe through the pictures below to get some extra Halloween inspo.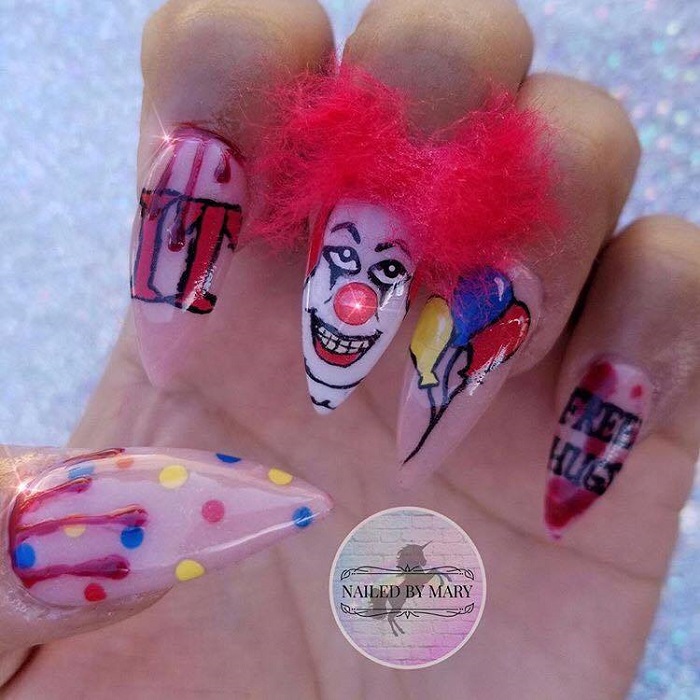 Clowns are scary, right?! "It" was definitely the most popular horror movie of 2017, so now it can become a part of your manicure. This one is so colorful and innovative that you'll love it right away.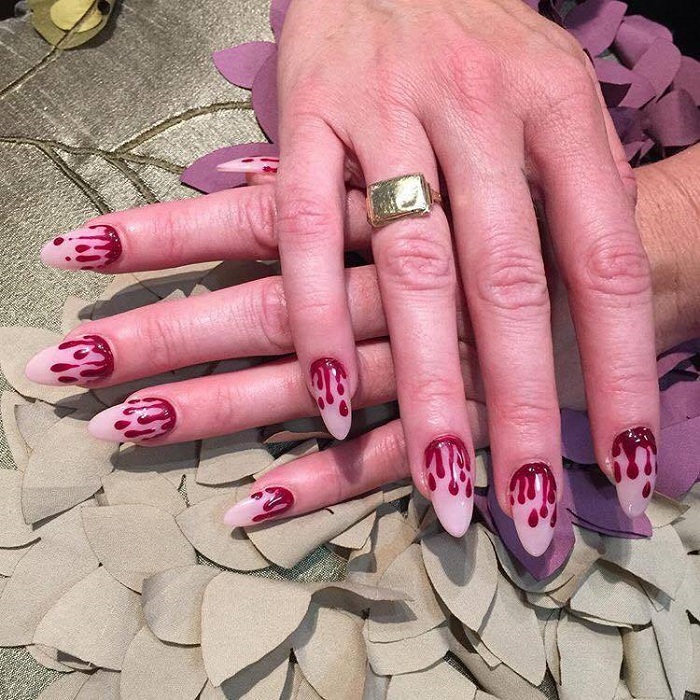 Dripping blood from your mani has never been so much fun. If you are all about simple statement nail art for Halloween, this is a perfect choice.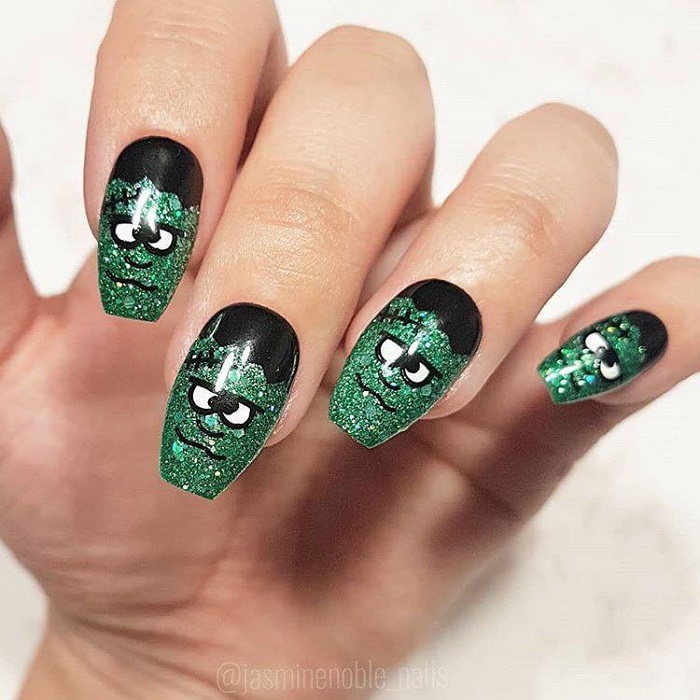 When you want to go with a funky mani that is still a bit spooky, here is the winner.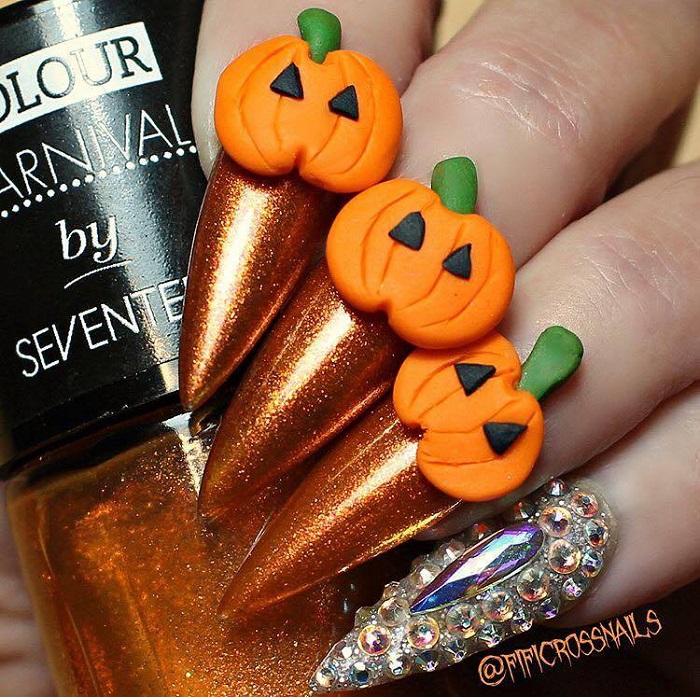 Pumpkins everywhere! There is no better way to celebrate the most exciting month of the year than with a fabulous nail design. For all the ladies who are not afraid to rock 3D nail art to celebrate Halloween, this pumpkin-inspired one is so trendy.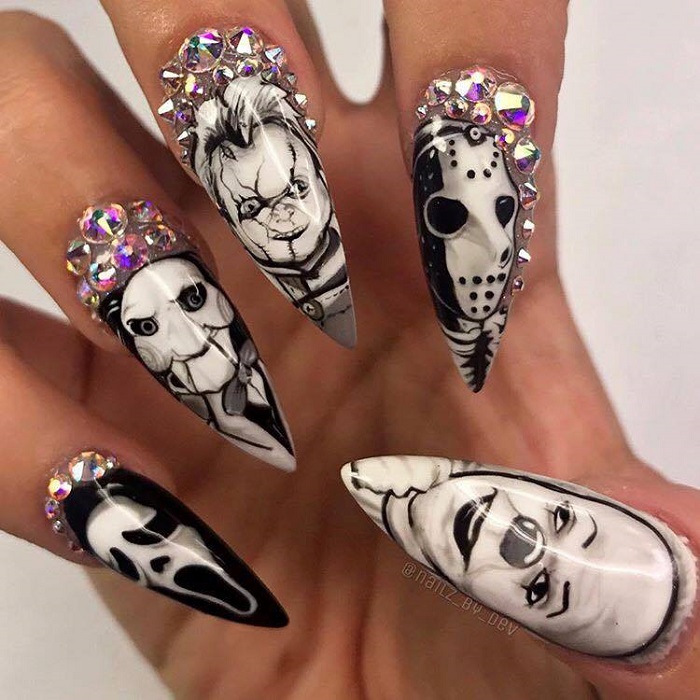 Spooky faces and shiny crystals have never looked better. You can have a scary manicure and still give it a chic final touch.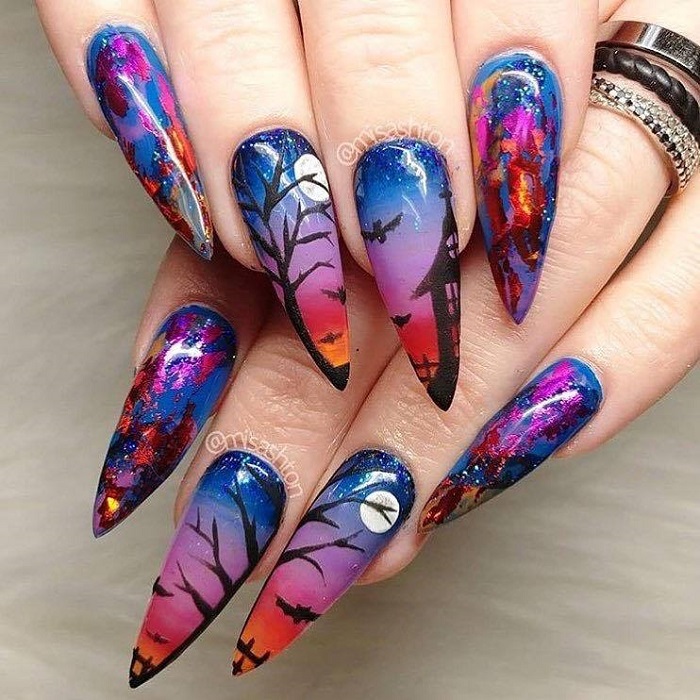 This nail art is definitely a work of art. Colorful manis can still be spooky enough for Halloween.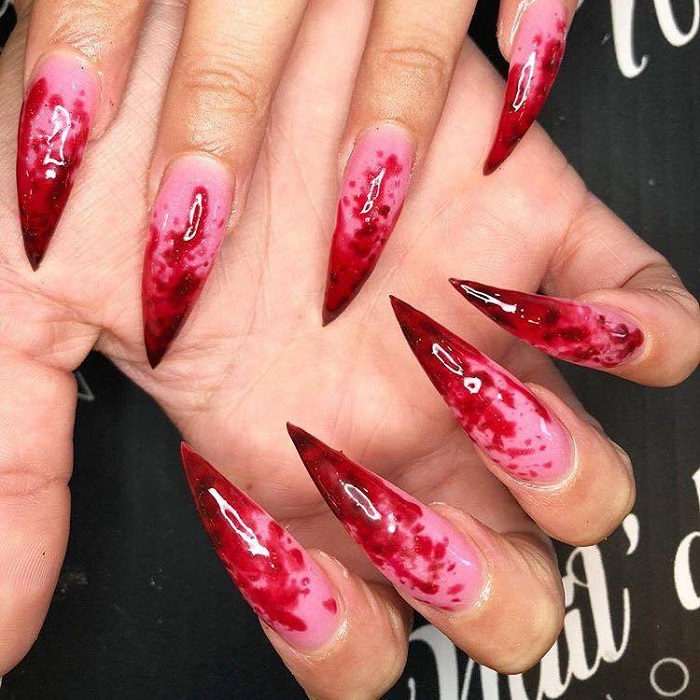 You will scare literally everyone when you show up rocking these nails. Blood splatters are huge this year in the Halloween nail department.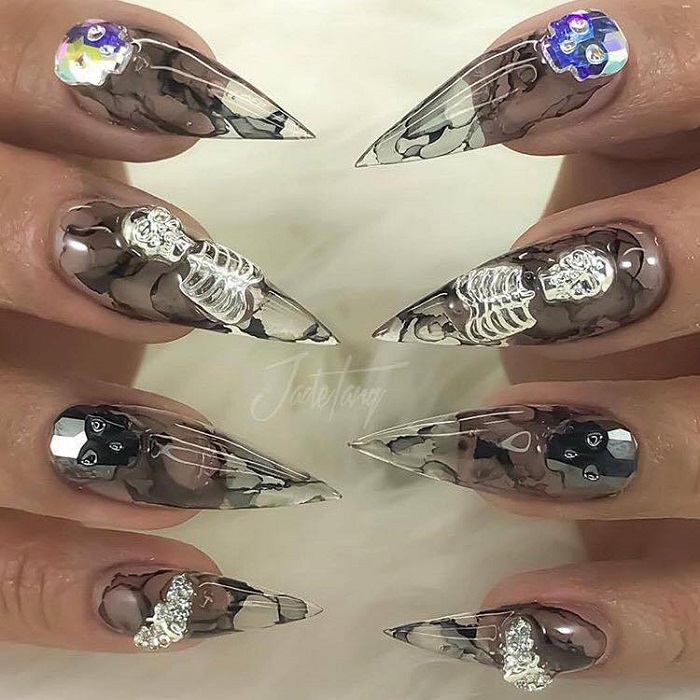 The best thing about this year's Halloween nail trends is that they are so diverse. You can still have jelly nails and add some scary vibes to them.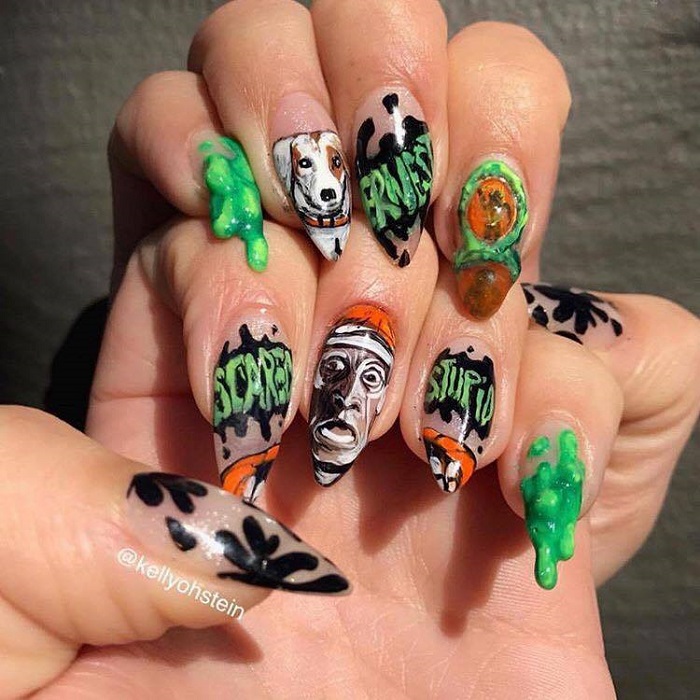 Neon hues are trending right now! Your next nail appointment should be reserved for a fierce Halloween-inspired mani. If you are obsessed with this one just as much as we are, you should definitely copy it.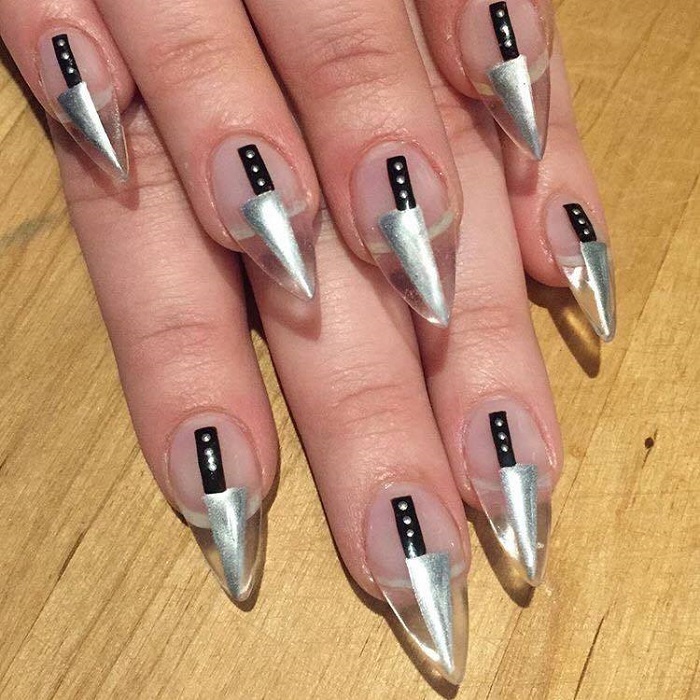 This one is such a simple but innovative nail design. This is the perfect way to celebrate Halloween!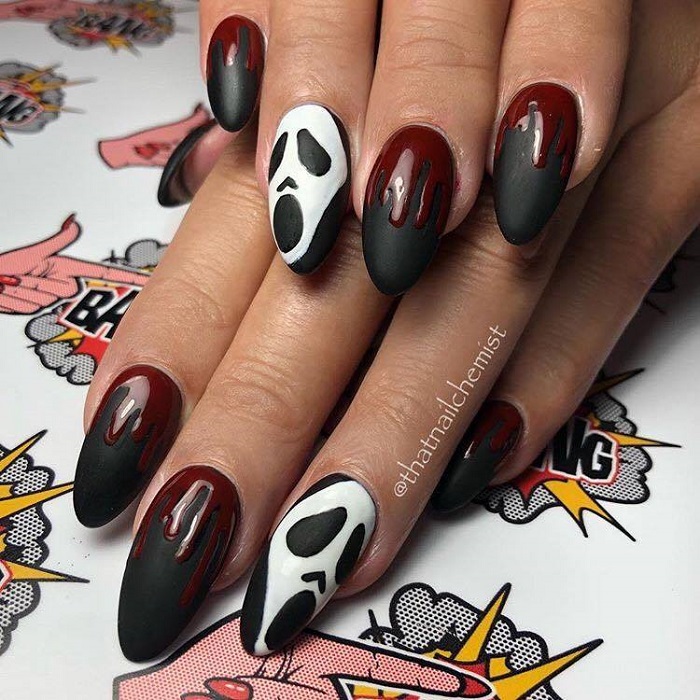 When you add blood and a frightening mask to it, you get the winning nail combo.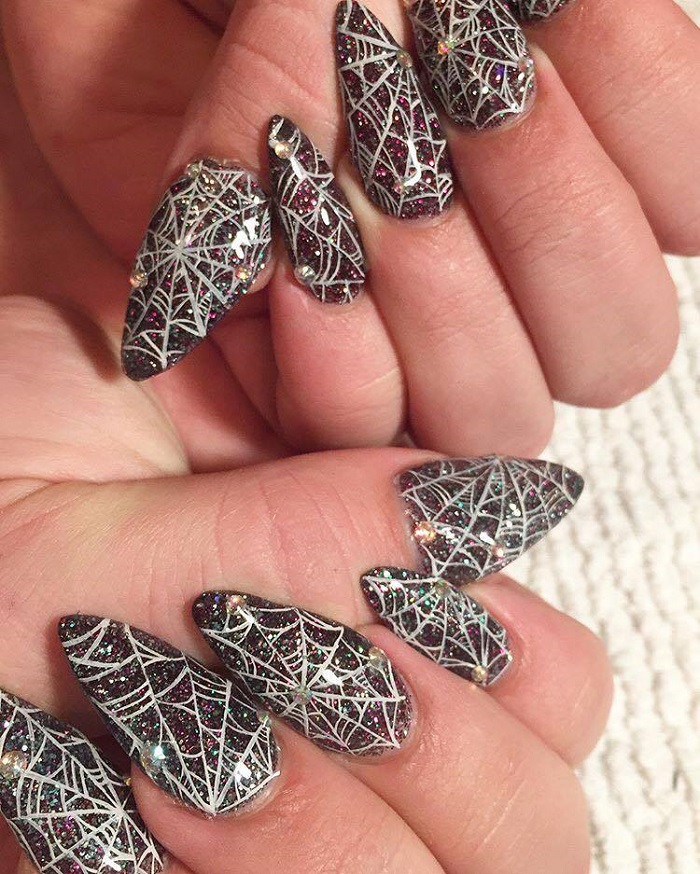 Sparkly cobwebs are a fancy way to spend October 31. This year you can opt for sparkly nail art and surprise everyone with your choice.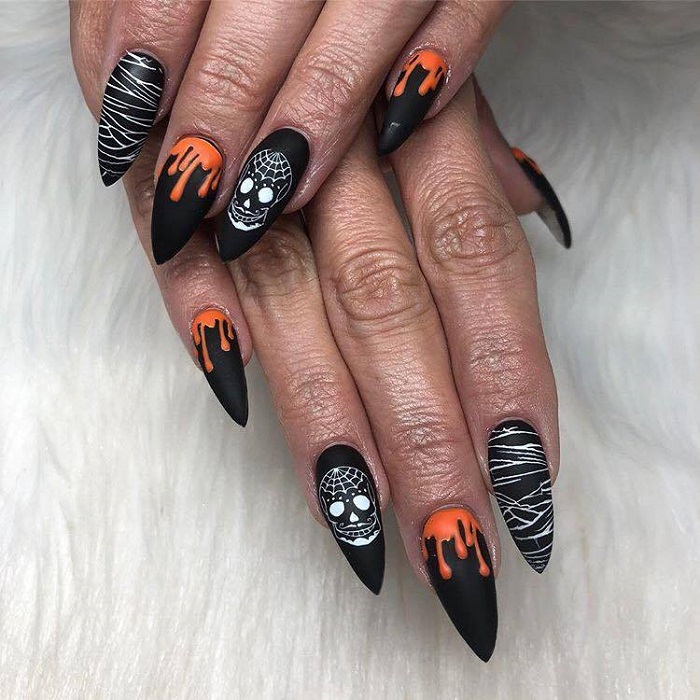 This is another matte black mani that gives us a major Halloween obsession.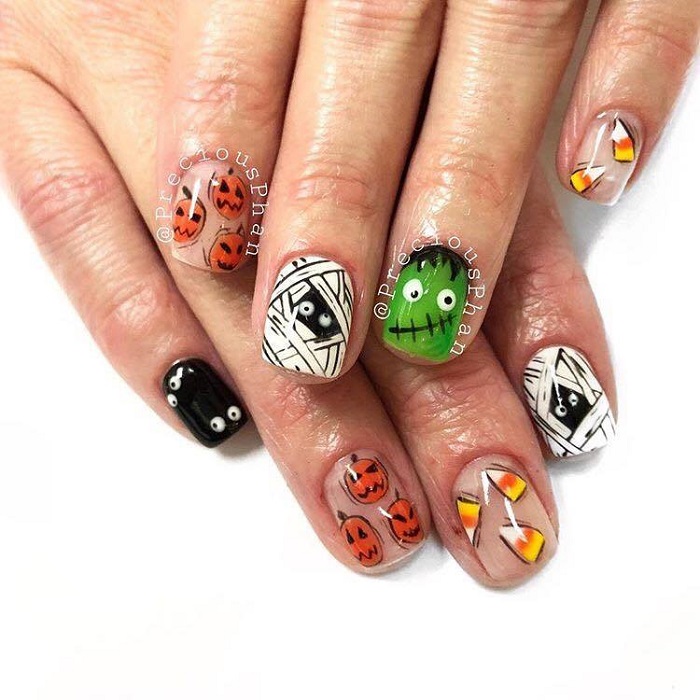 This is such a cute nail design! It looks amazing on short nails, so why not give it a try?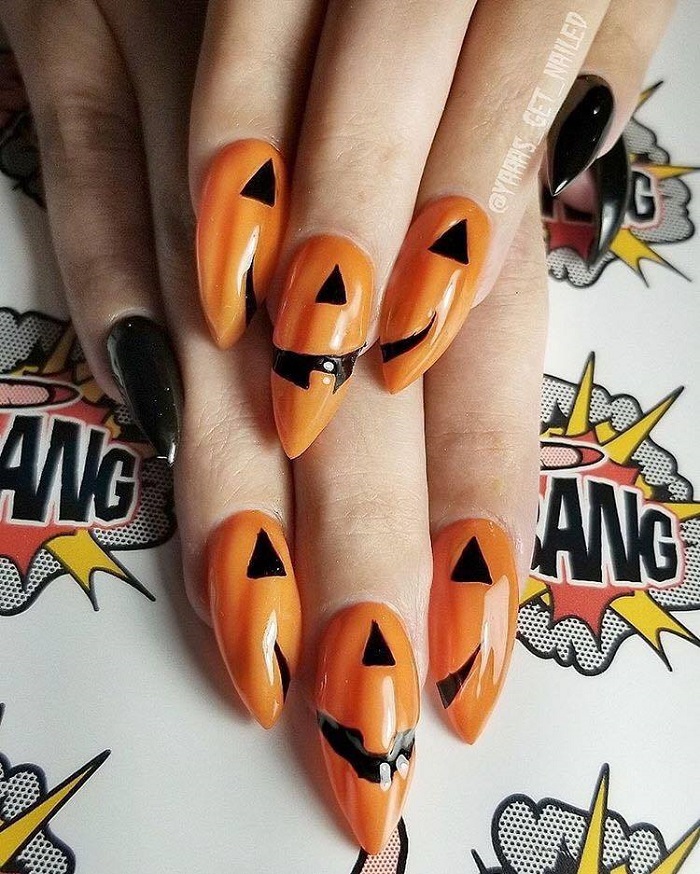 Sharp nails and pumpkins are a perfect match.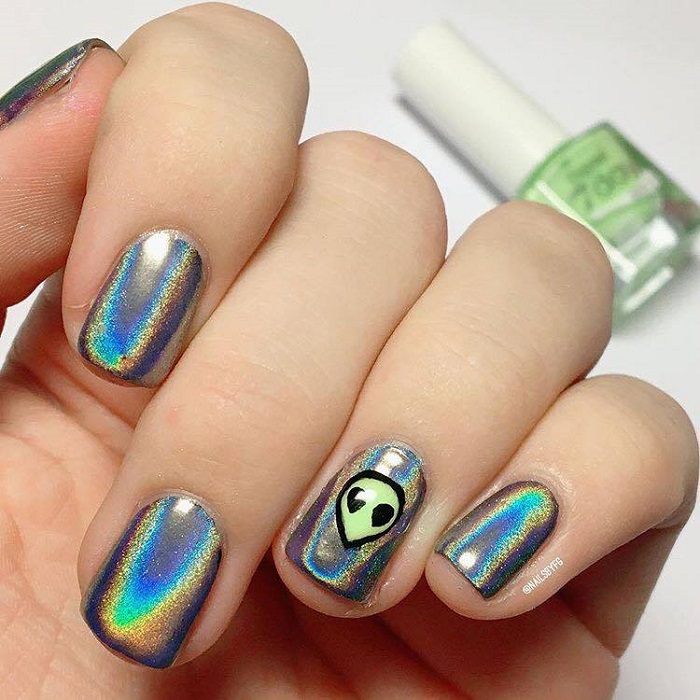 This is the cutest one on the list, without a doubt. There are ladies who are not that into Halloween and want to keep things simple. A holographic alien mani is the best way to get that vibe.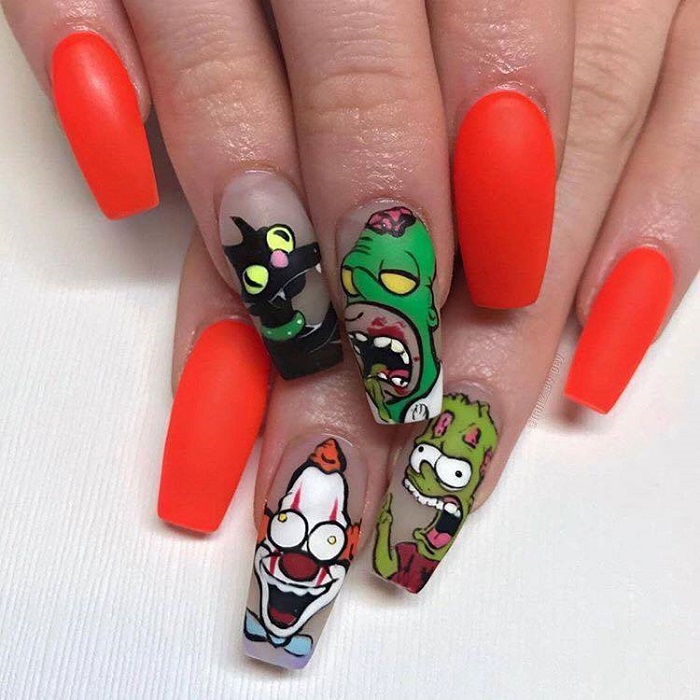 Funky and trendy. Rock this mani for Halloween, and then just keep it after because it is so cute.