Marble-inspired designs are a timeless look, regardless of the season. Since the winter is dark and gloomy, vibrant marble nails are the perfect choice to contradict the cold weather. If you're looking for some inspiration on this topic, we've got you covered. Flip through our list of mesmerizing marble nails to spice up your winter looks.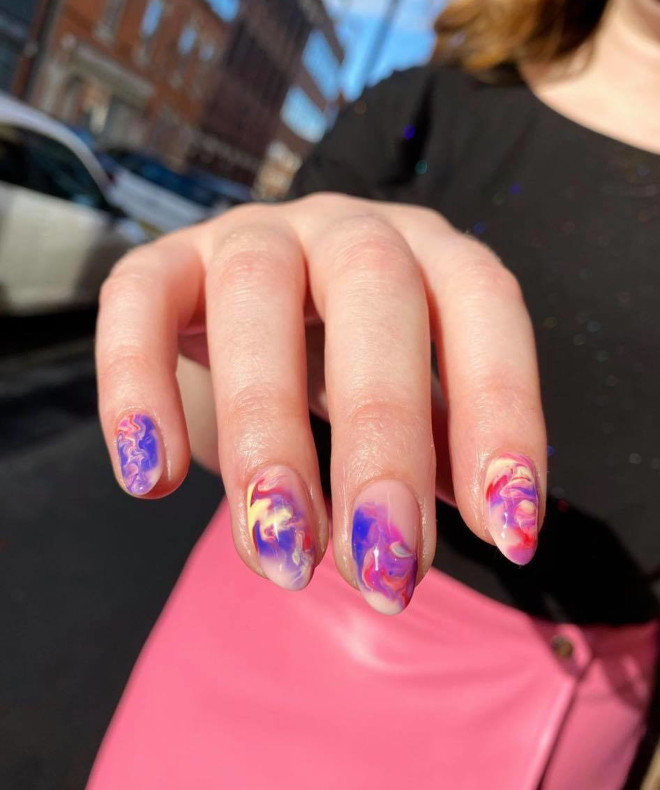 Brighten up the cold days with a colorful marble nail design. Mix red, purple, blue, and yellow nail polishes to recreate this bold color story. The design is very distinctive and will give your fingertips an eye-catching effect.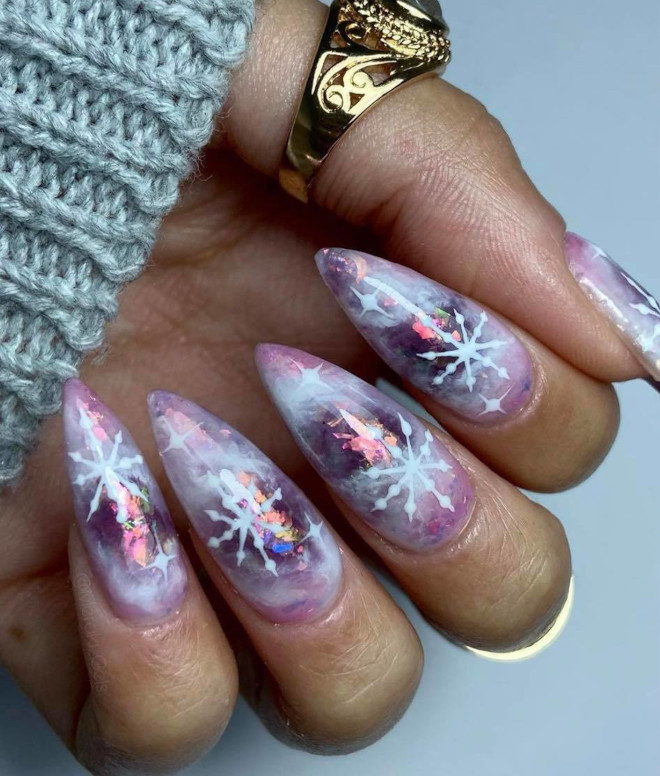 Here's a stunning marble design that will have you rushing to the salon. The iridescent nail polish will make your nails shine, while the cute snowflakes will add a playful vibe to the look. This nail art gives an out-of-this-world vibe that will make you step into a winter fairy tale every time you lay your eyes on it.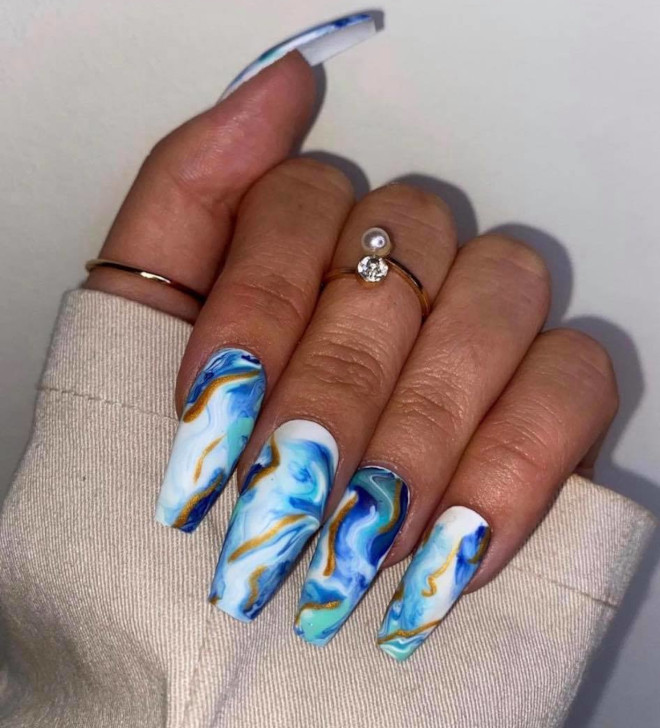 Give your fingertips the look of the ocean with these marble nails. Mix different shades of blue nail polish to recreate this design. Spice things up with a few golden details for a mesmerizing look.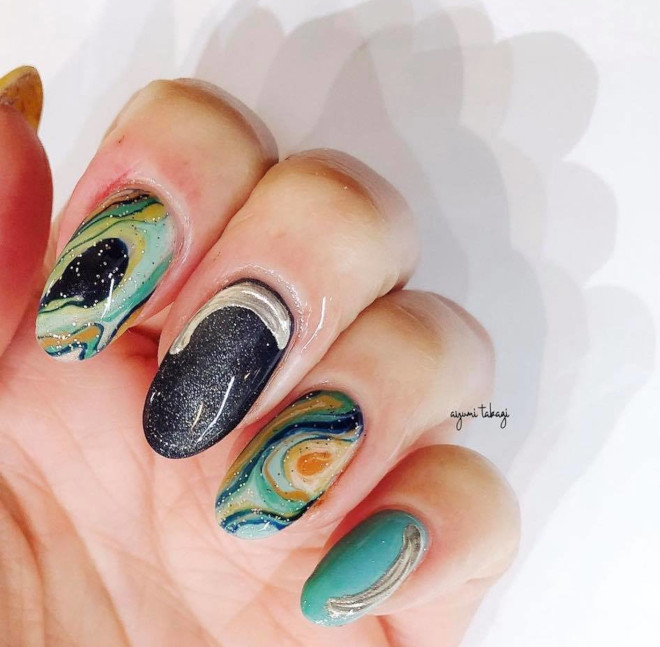 Marble nails in earthy tones make an elegant design. Choose multiple blue, green, and yellow shades to create the most charming design. The contrast of colors is super captivating and will make you stand out.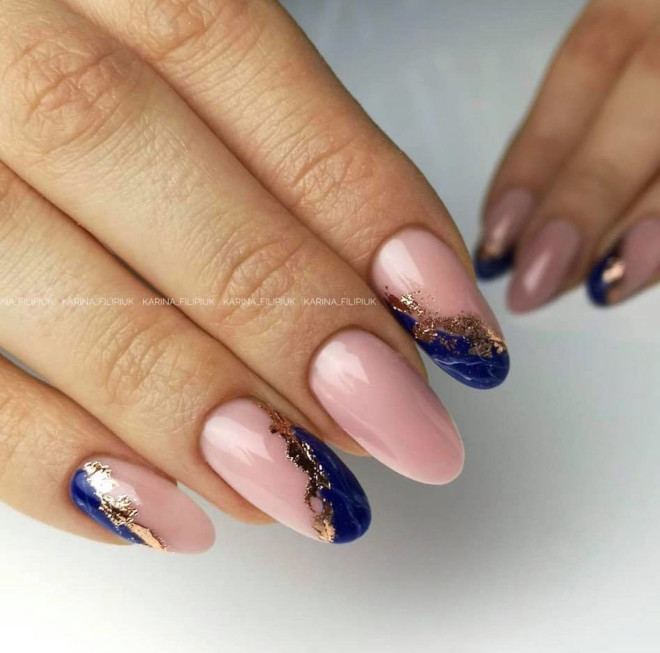 Give your French manicure a chic twist with marble details. Switch the white line for a captivating blue marble pattern on the side of your nails. You can add some gold foil in between for a striking effect.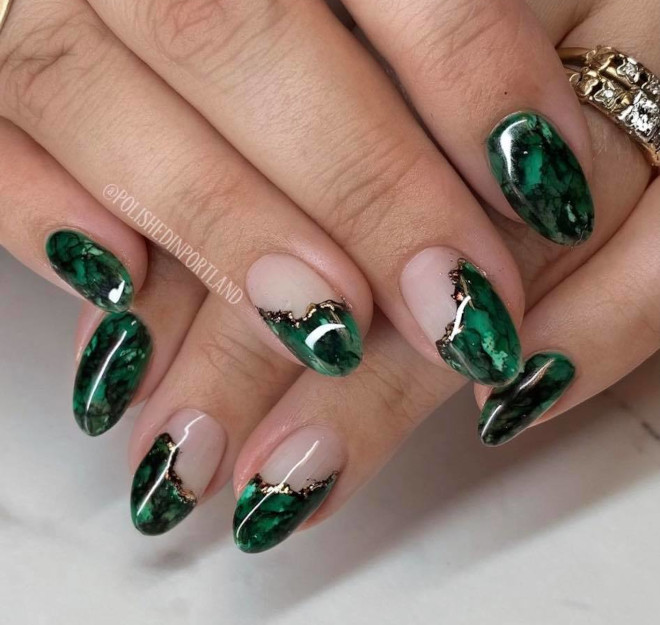 Here's another modern marble French manicure that will leave everyone in awe. Take inspiration from jewel tones to recreate these mesmerizing emerald marble nails.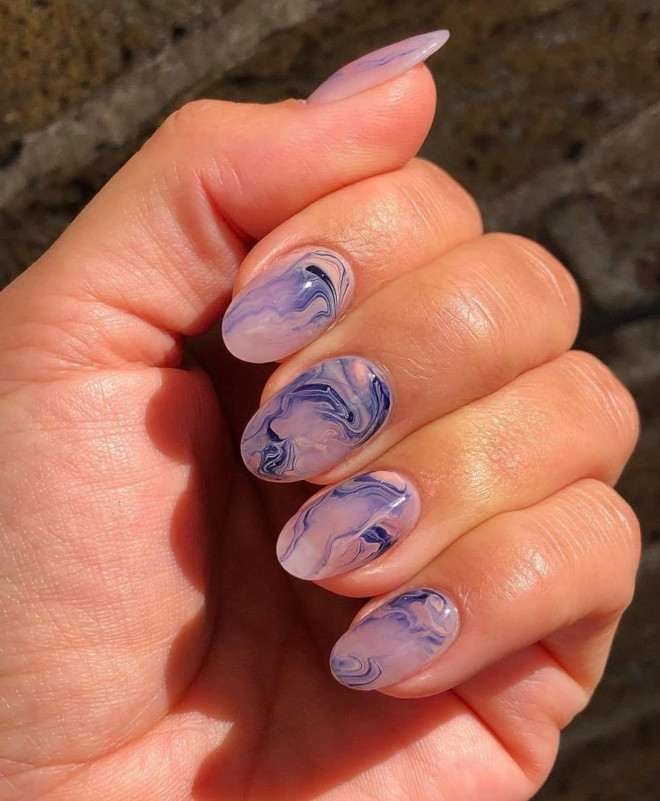 If you desire a more subtle look, these marble nails are perfect for the winter months. Simply mix blue and sheer nail polishes to recreate this pattern. This design flatters both short and long nails.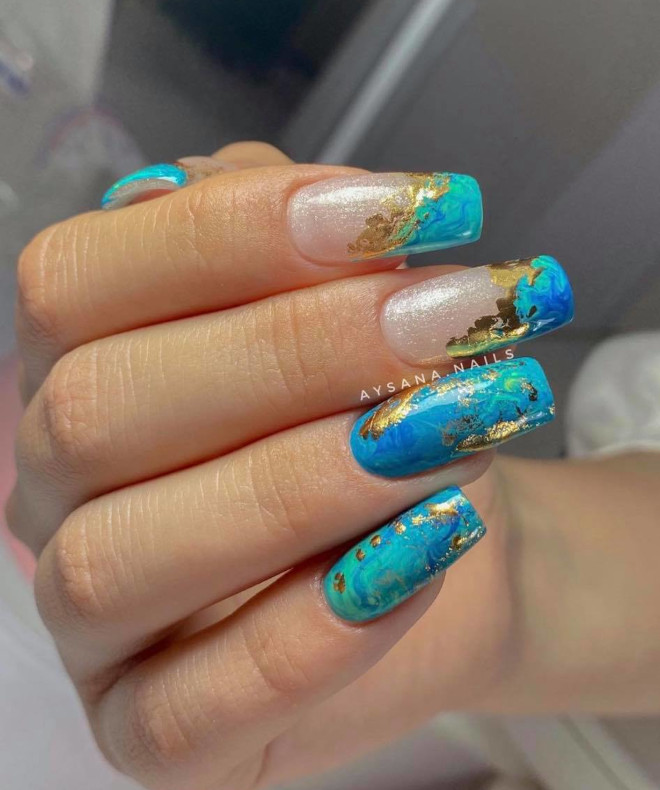 Show off your adventurous side with turquoise marble nails. Decorate with golden foil details to create an attention-grabbing contrast and make your nails shine. This design will add a dreamy vibe to your look.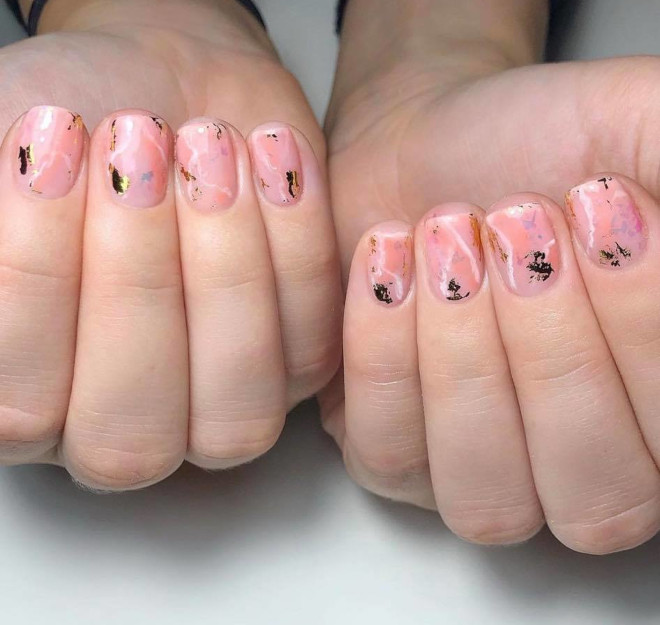 Subtle and soft, these marble nails are the definition of classy nail art. We recommend a few golden details here and there to spice things up, no matter if you decide to replicate this color story or create your own.