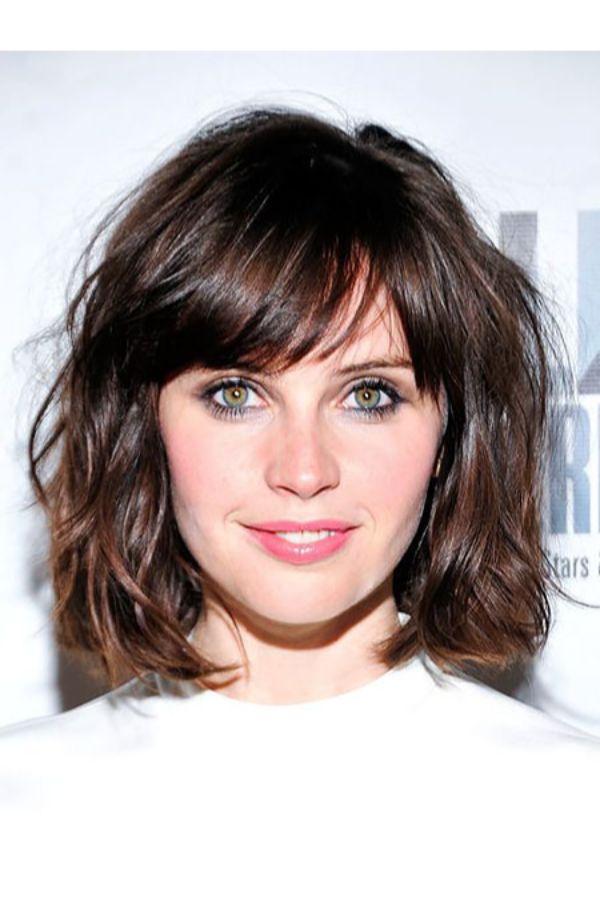 Whether it's Jennifer Lawrence's short wavy bob or the glam of Margot Robbie's shoulder-length waves, it is safe to say that wavy hair is seriously on-trend. It does not matter if you don't naturally have wavy hair or you do, there are several alterations to the style that will suit any woman. With a little help of hair product, hair straightener or curling iron, you are just minutes away from rocking this modern, chic look. Read on to find out how you can, with minimal effort, take the short wavy hairstyle and make it your own.
Short Wavy Bob
The key to a trendy short wavy bob is how your hair is cut. For a different thickness of hair, try a new layering technique. We love the feathery layers throughout the ends of the hair for a messy, almost bedhead look. Style hair with a deep part for added drama, and spritz the roots with a sea salt spray to amplify your waves. Alternatively, have your hairdresser cut layers around the face for a cute, playful bob.
Long Wavy Bob
The long wavy bob or 'lob' look is modern and relaxed. To get this chilled vibe, we suggest keeping things as casual as possible. Use a hair straightener on clean hair, and curl sections of your hair starting from the ears down, for a natural appearance. Finish with hairspray, and brush through your hair with your fingers for the ultimate shaggy look. The result will be on-trend and fashionable.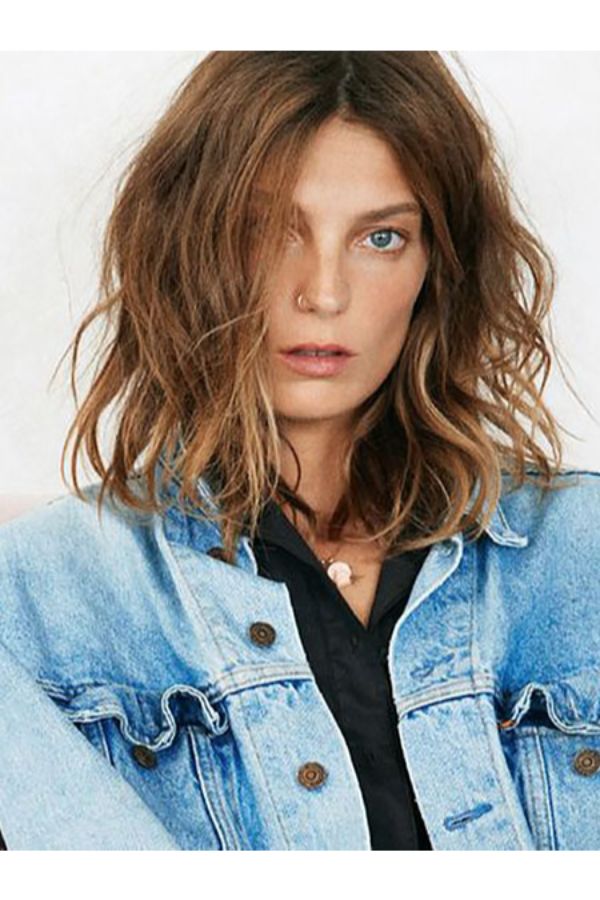 Medium Wavy Bob
Minimal upkeep and effortless to style, a medium length bob is ideal for waves. If your hair is naturally wavy, make sure to use a wide toothed comb, not a brush, to avoid frizz. If your hair lacks movement, apply a sea salt spray on damp hair and blow dry hair upside down for volume. When drying, scrunch sections of your hair with your hands to encourage wave throughout your tresses. This look is incredibly minimalist, meaning you can still ooze sophistication but without all of the hassle.