You are already in a festive mood? Great! This the season to be bright, merry and exaggerate! Make the holiday spirit within you smile with a manicure that screams festive season loudly and boldly. Now it's the time to cover your nails in glitter, decorative elements, chic metallic nail polish colors and more! In case you are not the maximalist type, there are toned-down holiday nail designs that will match your style and personality. Whether you like to do your nails at home or book in the salon, our gallery of creative holiday nail ideas will give you plenty of inspo. Scroll down to find your perfect festive manicure and pin your favorite designs.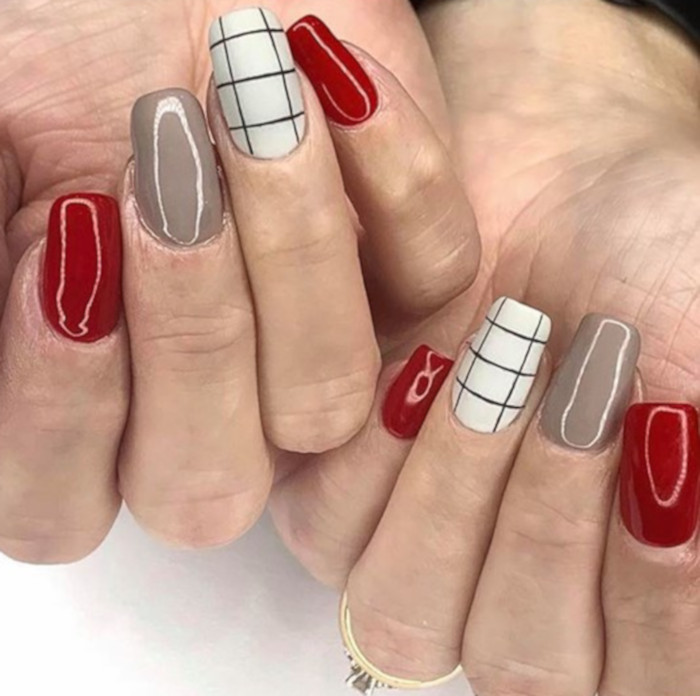 If you nurture an elegant style, this classy nail art will perfectly match your aesthetic. The color combination gives off holiday vibes without being too loud. You can nail this design at home with a few nail polishes and tape to draw precise lines.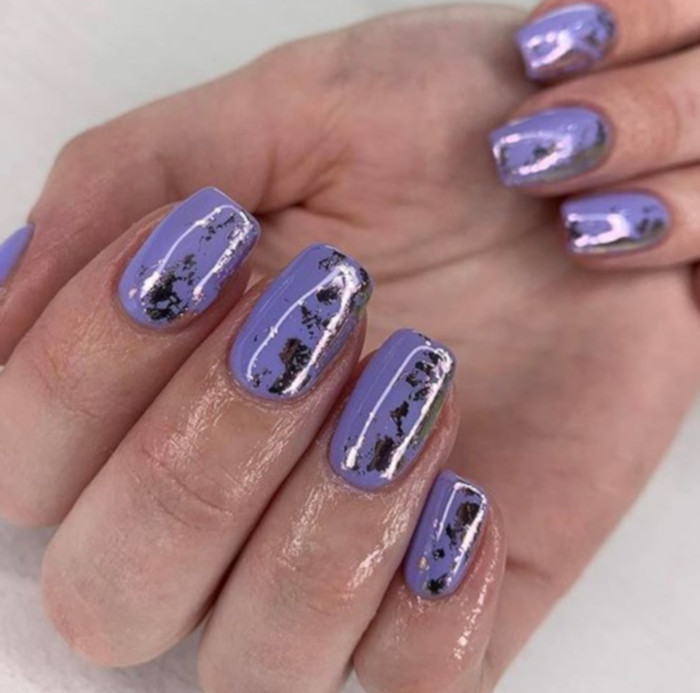 Lavender is here to dethrone all pastels this season. This trending hue is often used as a bright alternative to gray. That said, you can achieve the perfect festive manicure by topping a lavender base with metallic silver foil.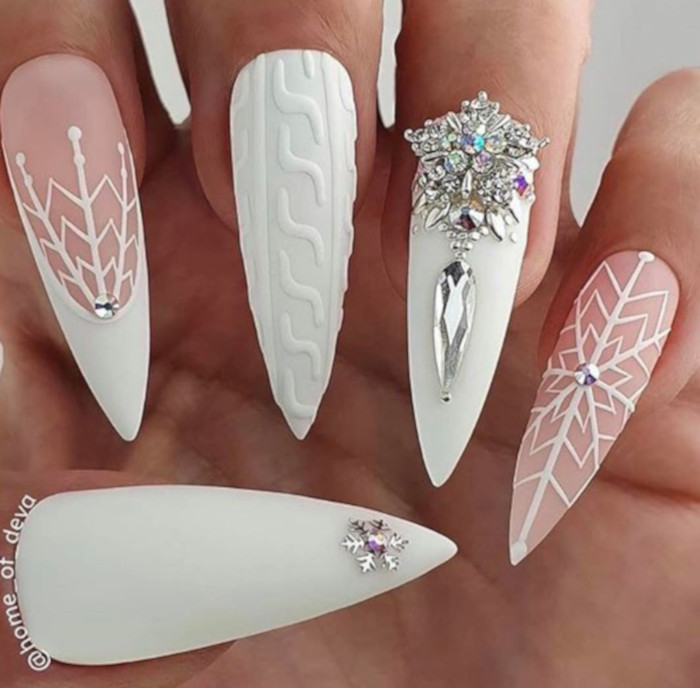 Celebrate the festive season with icy nail art that honors the snowy weather. Use chic decorative elements to achieve a glamorous manicure.
Top your nails with shining stars to create the ultimate holiday nail art. Start with a matte base and continue by adding glittery and metallic texture, to create a statement nail design that will wow them all.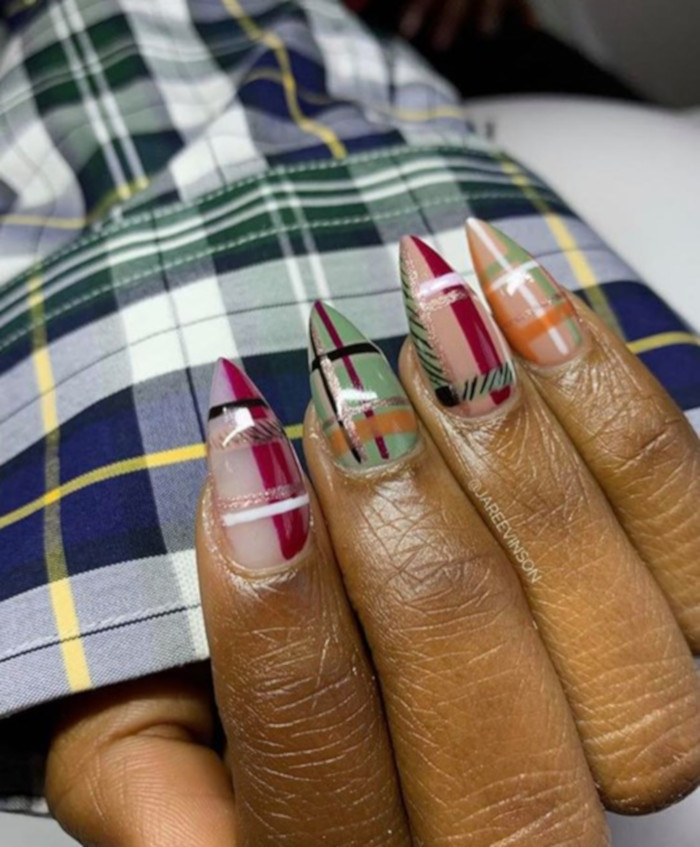 The check print is an absolute staple for cold-weather outfits. So, why not match your winter looks with a holiday nail art? Although it looks delicate, you can achieve this design by yourself if you are willing to invest some more time in getting your nails on point.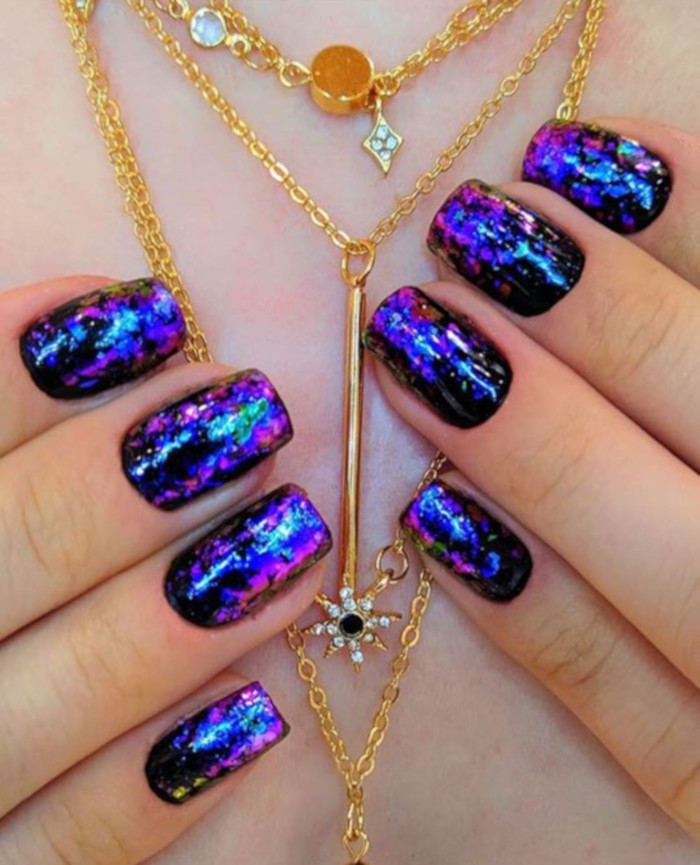 This electric holiday nail design screams "I am ready to party!" Opt for a black base like in the photo as this color will make the metallic nail polishes shine in full force.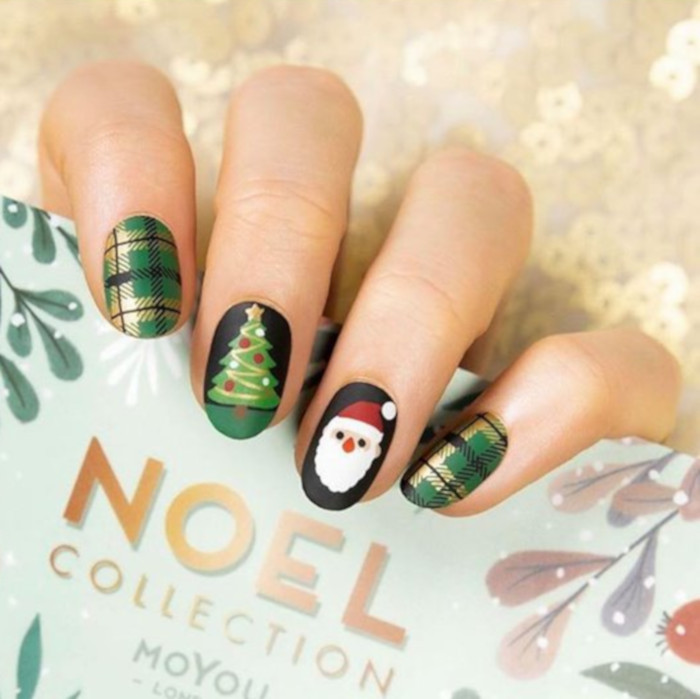 Make your inner child smile with Santa Claus-themed nails. Plus, all the youngest members of your family will think you're the coolest person in the room!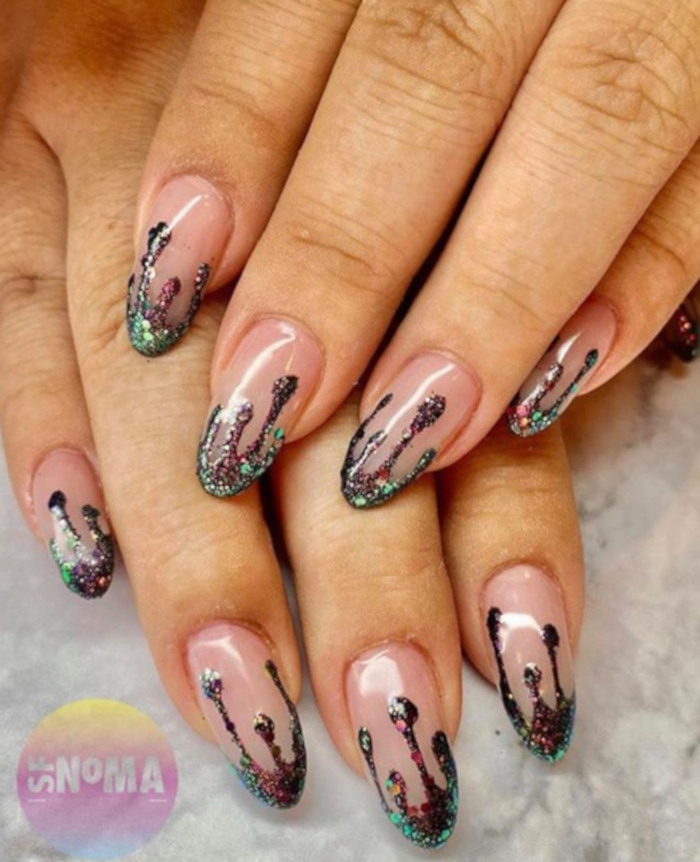 Get your nails dripping in glitter this season. Create the look on a clear base to let the glittery accents shine in full force.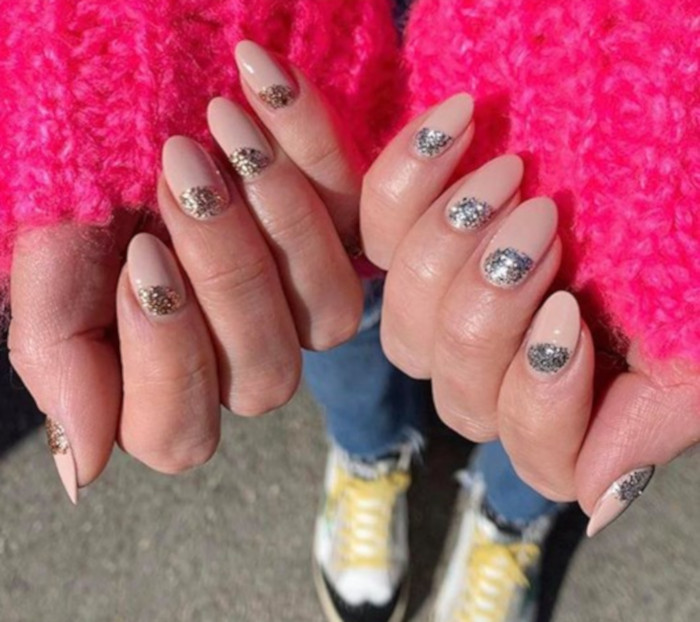 This easy holiday nail art will get your nails looking on point for the festive season without much effort. You can create a color combo that matches your mood and preferences.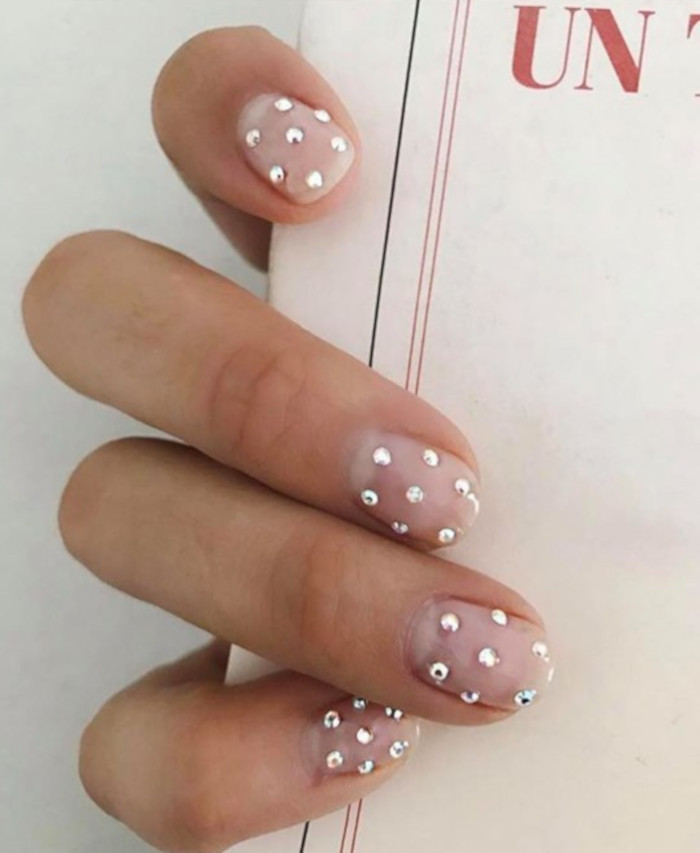 The world of beauty is obsessed with bedazzling everything from hair and makeup looks to nails. This simple, yet glamorous holiday nail design will make your nails pop without the fuss. All you need to replicate this festive look is a clear nail polish and self-adhesive gems.