With Thanksgiving fast approaching, you'll want to make sure your festive from head to toe! Before you stop by the salon, scour our 21 Thanksgiving nail ideas to dawn on your digits while you dig into turkey that Thursday evening. Take a peek!
1. 3-in-1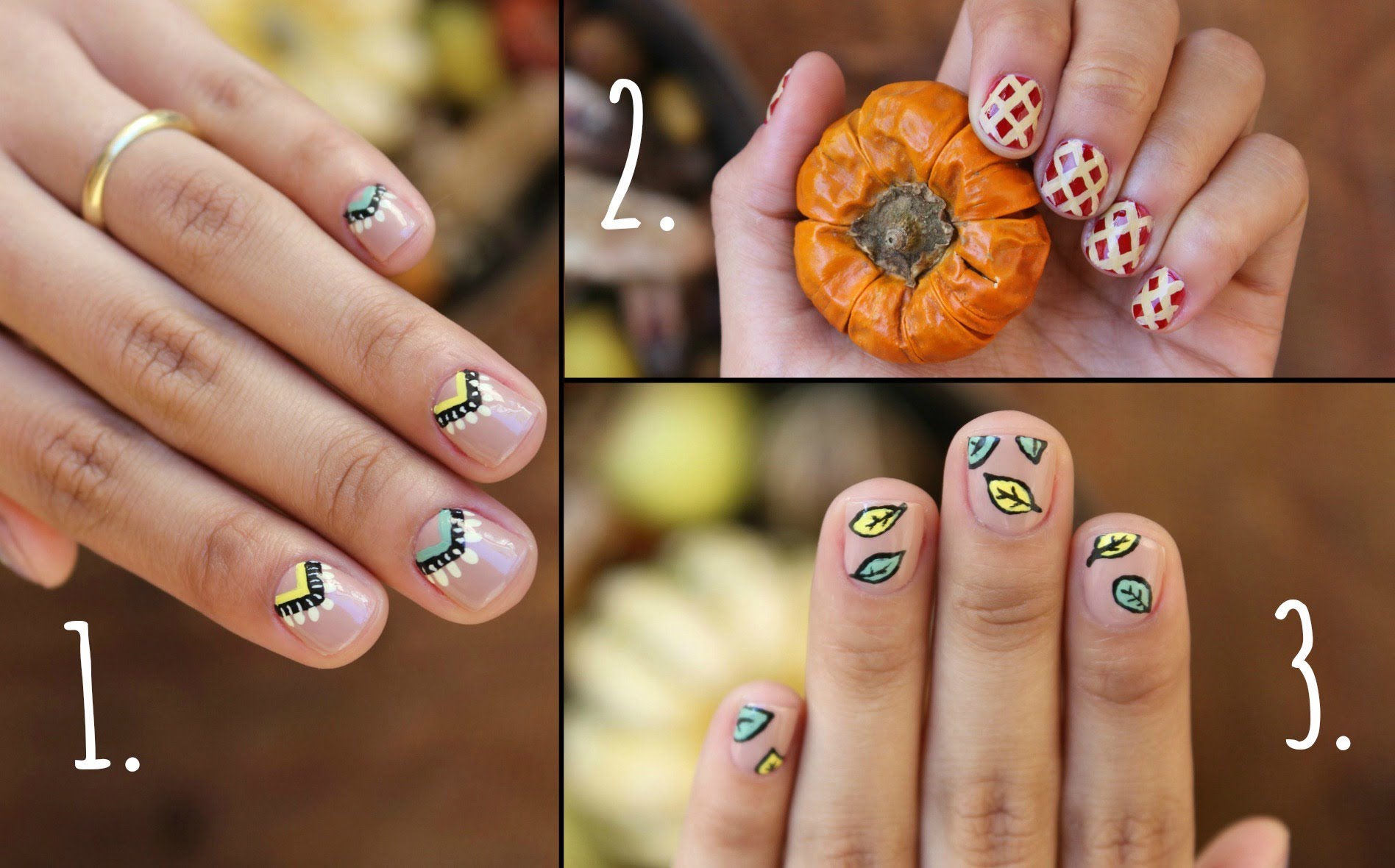 Check out this Youtube video to learn how to do all three of these fall-inspired designs. We're loving the pie!
2. Leafs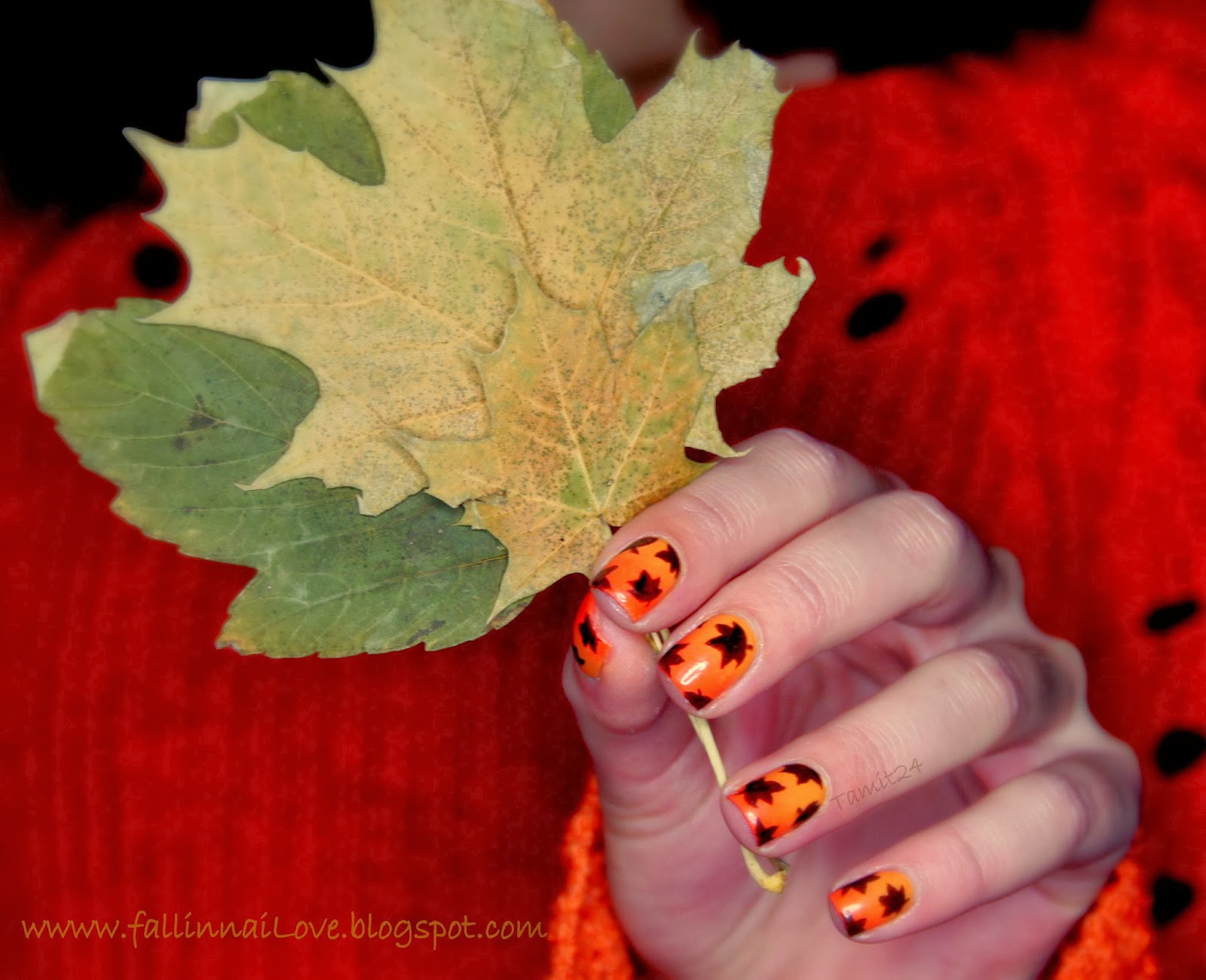 Over at Fall in … nailLove you'll find this great inspiration for a scattered leaf look. It's a quintessential fall look that you'll want to learn about.
3. Chevron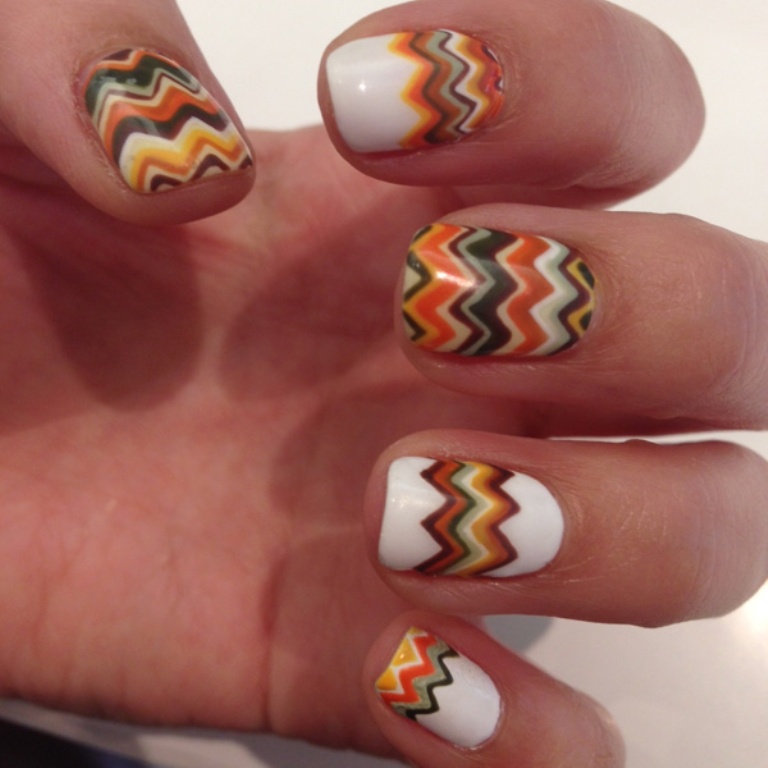 You could always do a chevron design inspired by the season's colors. Just check this one out over at Cosmo.
4. Graphic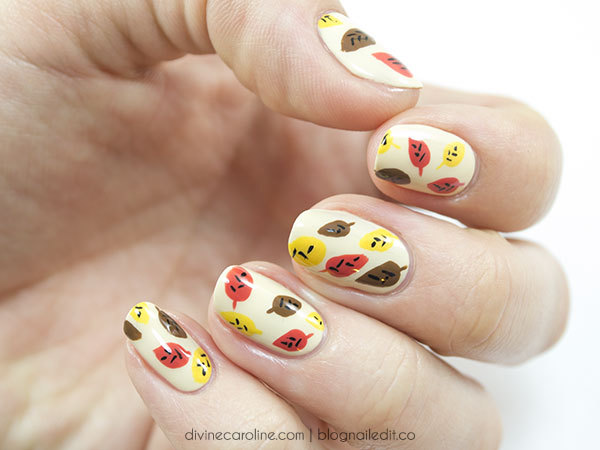 Here's a graphic leaf design that you'll want to scoop up too. It's a more youthful vibe and artistic as well, check it out at More.
5. Splatter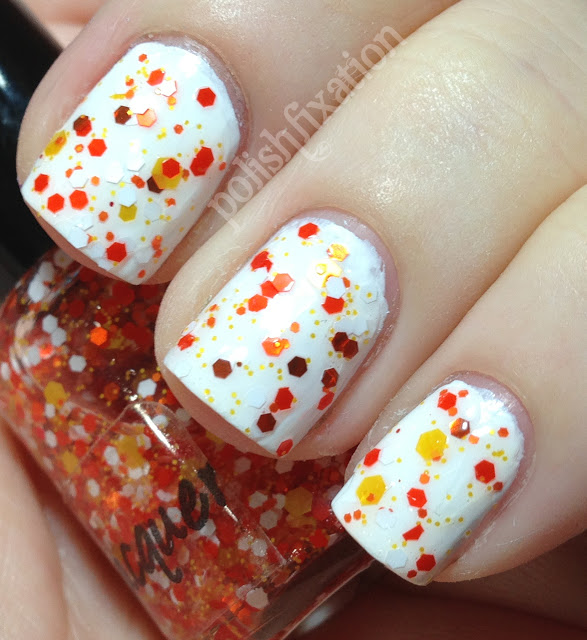 Of course you could always go with something a bit more abstract like this splattered look. Just use all the colors of the fall in your design. (via)
6. Studs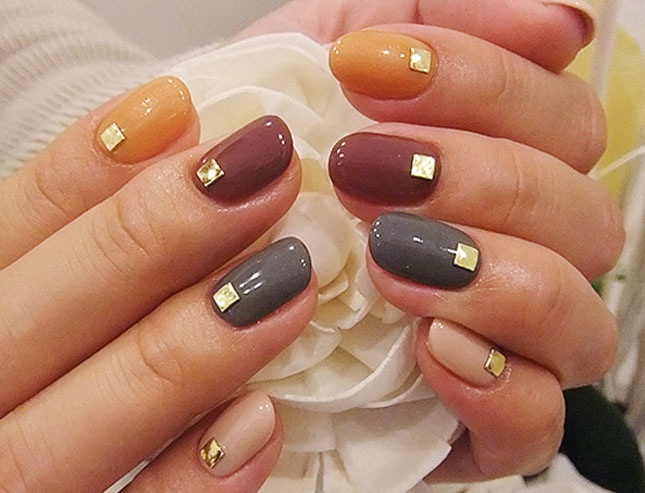 We're loving these fall-inspired nails and their chic little stud details. They're really easy to DIY at home too! (via)
7. Curves
Over on Insta, we found this gorgeous, curved design from Jin Soon Choi. With a bit of chocolate brown or bronze, you'll have a stunning contemporary manicure to flaunt!
8. Plaid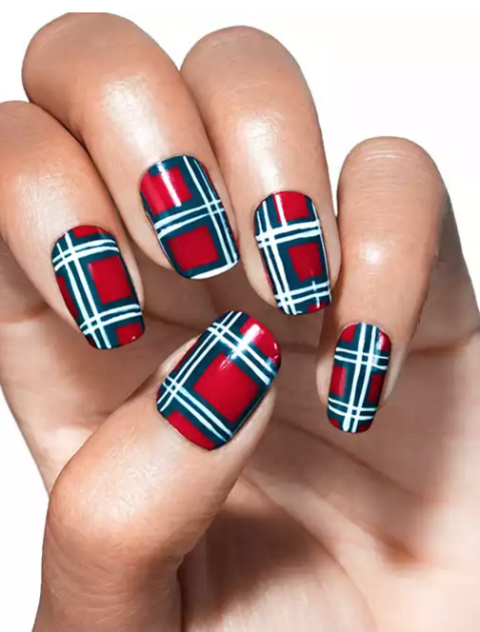 Plaid is a fall season staple for our closets so why not have the fun print on our nails too? Check it out at Essie!
9. Starbucks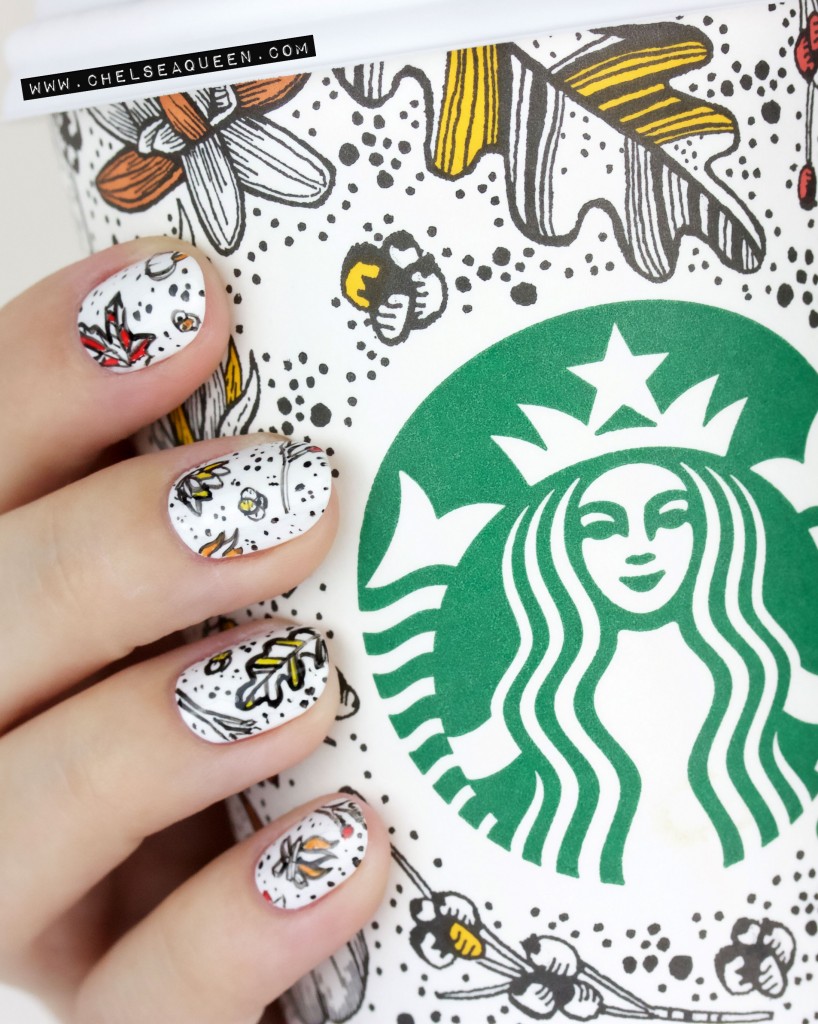 It's Pumpkin Spice Latte season! And that means we can use the inspiration on our digits just like Chelsea King did.
10. Quilted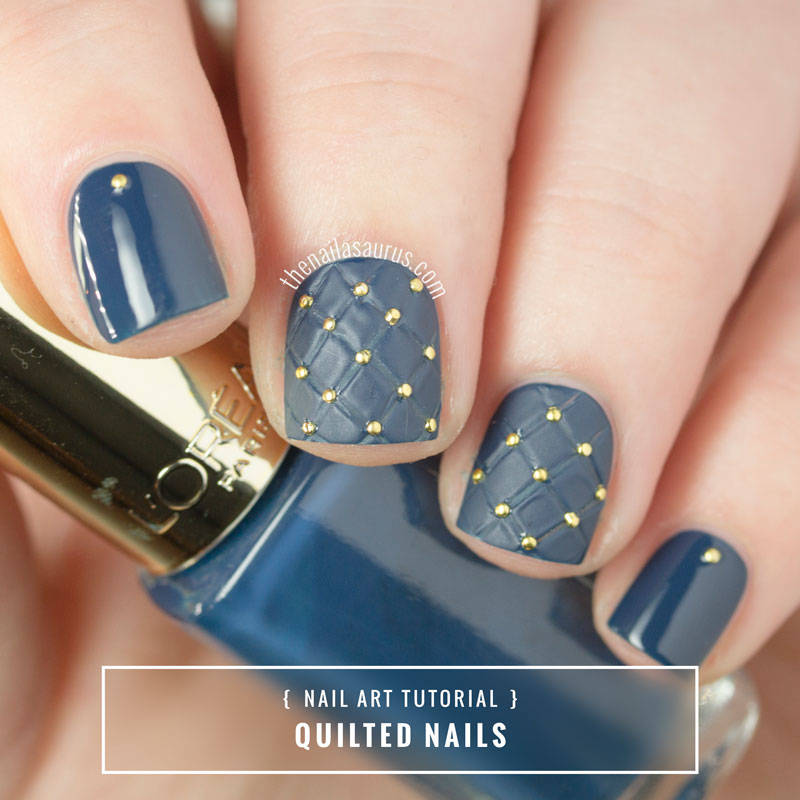 This cushiony, quilted design would be a fun way to decorate your digits too! Check it out at The Nailasaurus.
11. Marble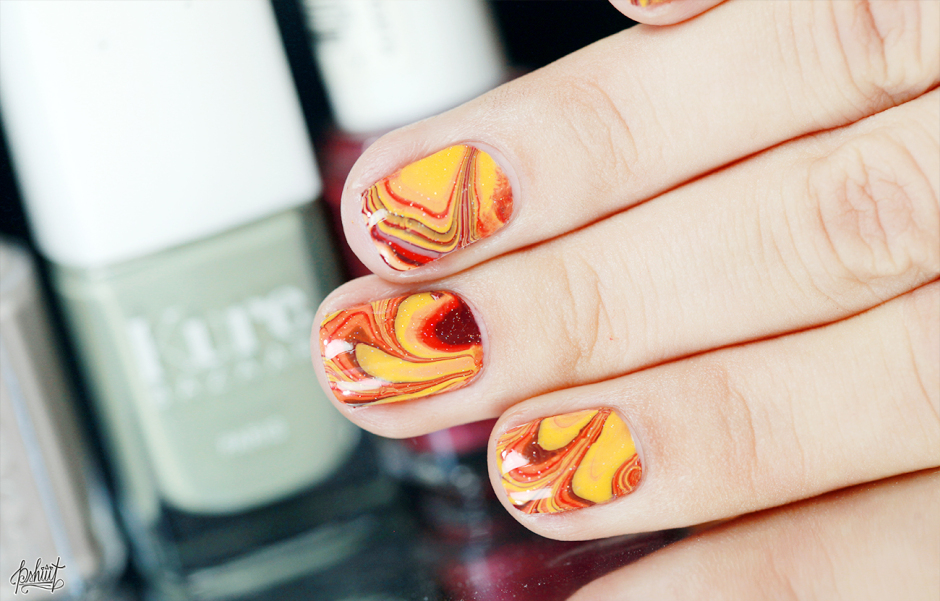 PSHiiit showed off these marble nails and we've fallen in love! Made with your favorite fall tones, use it to inspire your own mani or pedi!
12. Colorblock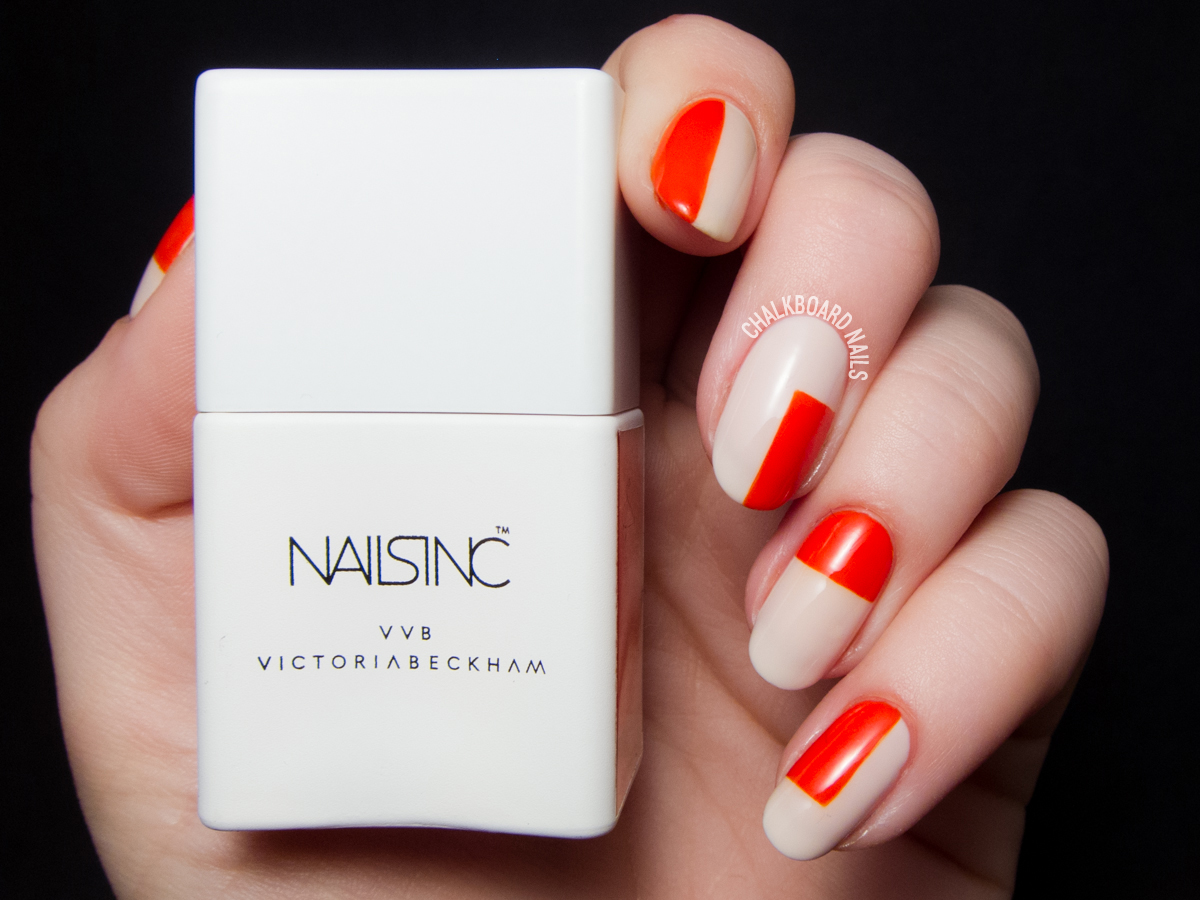 You could always color block your nails too. With a bit of cream and orange like you see here from Chalkboard Nails, it'll fit right into the autumn scene.
13. Shimmer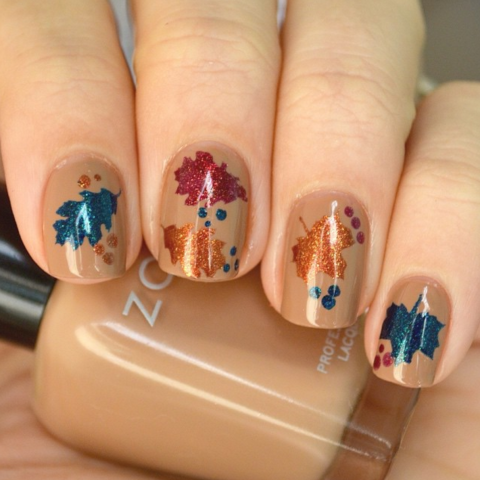 We're loving these shimmery nails we found on Insta too. Add some leafs to your fingers but make sure they sparkle a bit this time.
14. Gray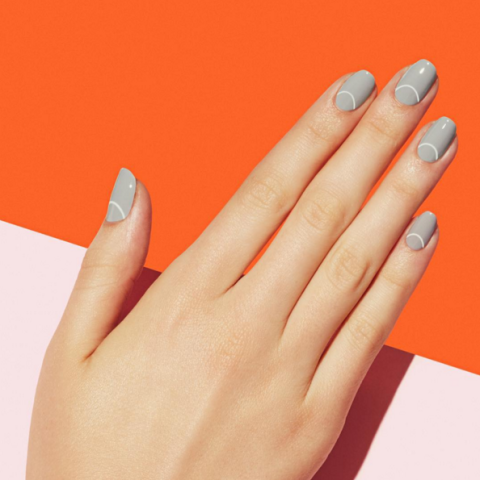 A simple gray like this design from Paintbox Nails could work. It's a neutral that will fit in quite nicely with the season's change.
15. Golden Tips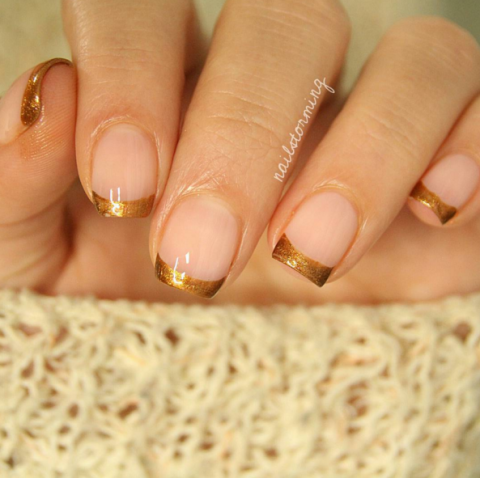 Here's another Insta find that we're gushing over. Do a simple French-tip but with a gilded accent!
16. Cranberry Floral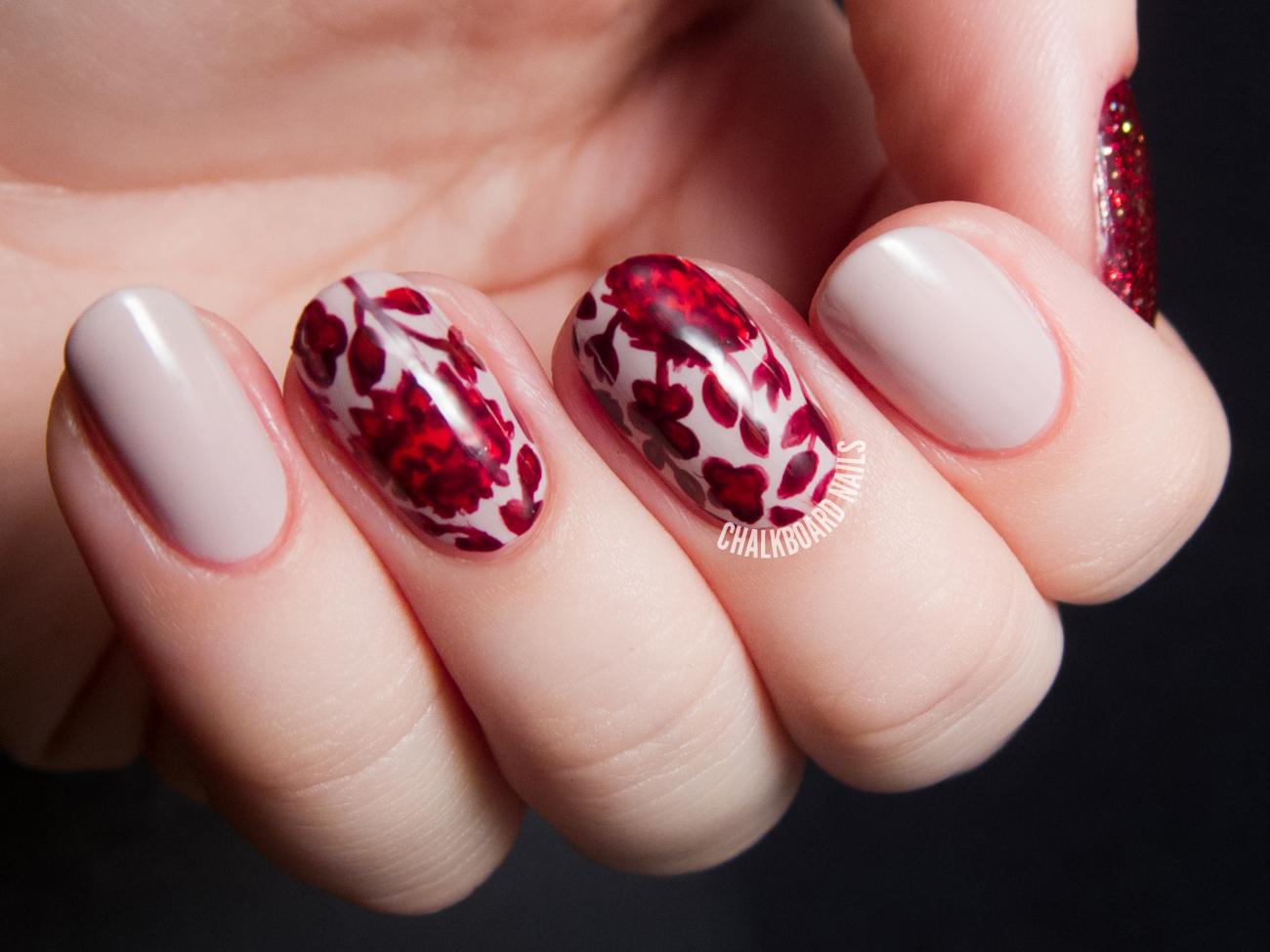 Chalkboard Nails has these gorgeous cranberry blooms dawning their blog. We love how it both evokes the spirit of the season and stays ultra feminine too.
17. Charlie Brown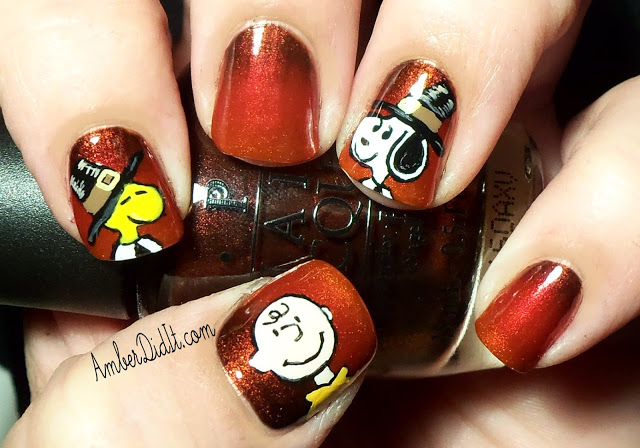 Check out this Charlie Brown design from Amber Did It! If you're a fan or have kids around, this would be a great choice for the celebration.
18. Pumpkins
You'll love these pumpkin tips too, which are perfect for fall. Thanks for the inspiration Stay Glam!
19. Burnt Sparkle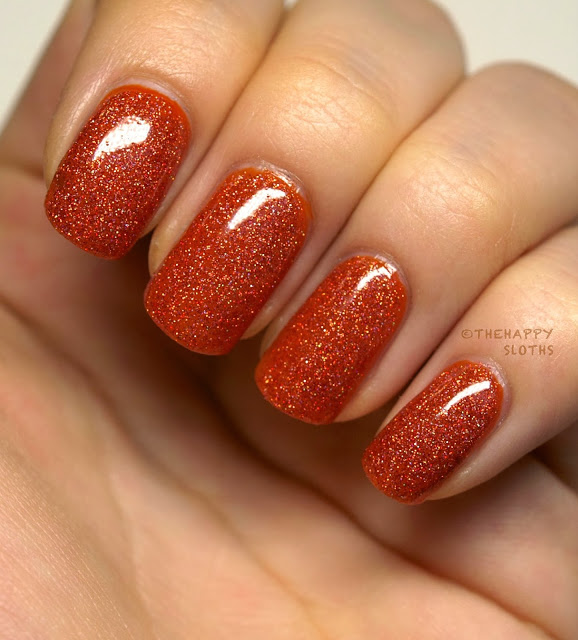 Of course, sparkle is always in style. Grab a beautiful burnt orange that ignites the autumn feeling but with a touch of glitter like this one found at The Happy Sloths.
20. Confetti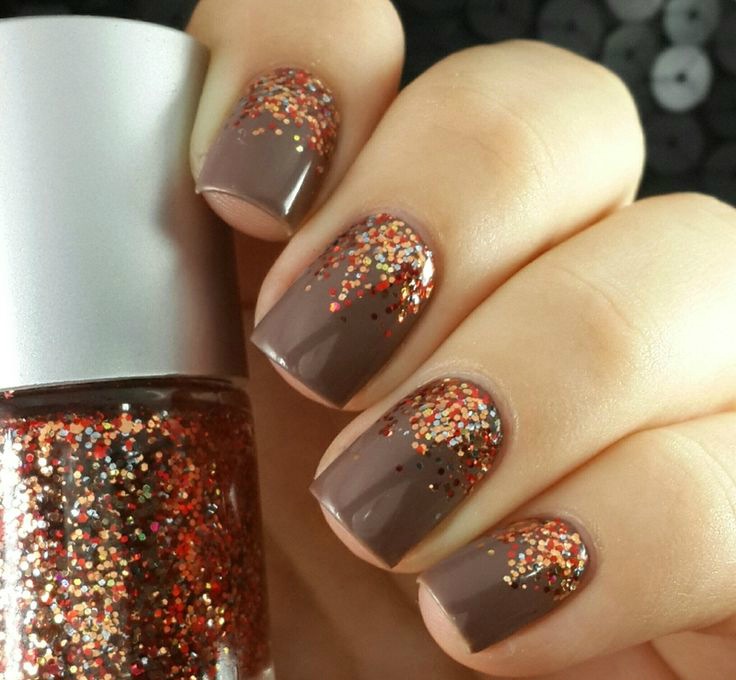 You could always do a bit of a confetti look using autumn colors. Check out this beautiful idea from Nailpolis.
21. Turkey Feathers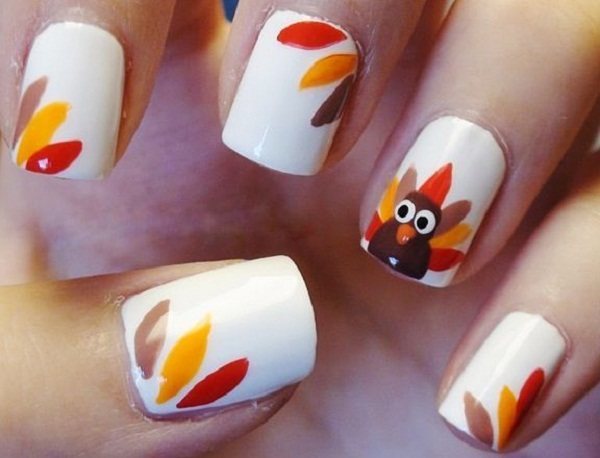 Fashion Lady shows off how to make some mini turkeys and their feathers right onto your nail bed. We love how youthful and fun it is!